How We Built a Cryptocurrency Tracker App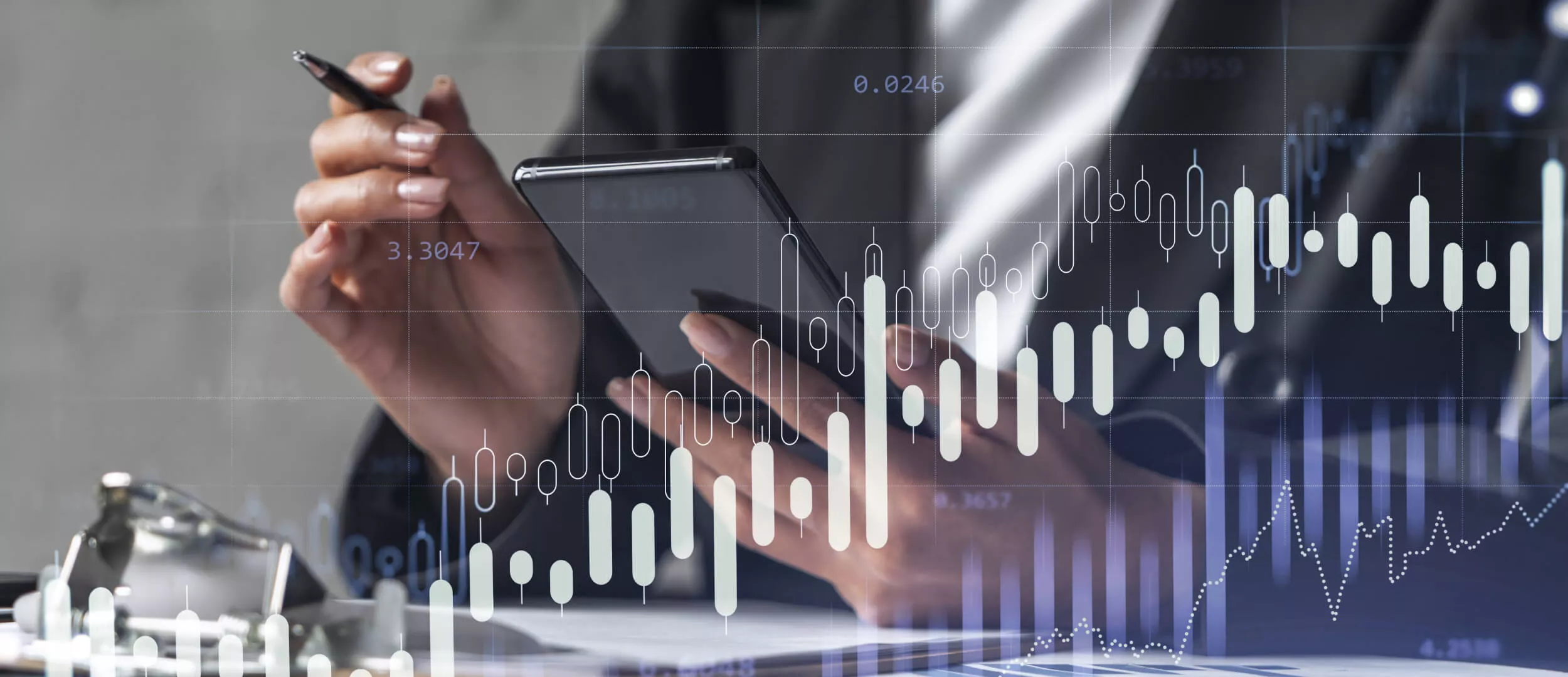 With the recent surge in the popularity of cryptocurrencies, it is becoming increasingly important for investors to have access to the latest information and market insights. The global user base of cryptocurrencies grew by almost 190% in recent years. With Tesla and Mastercard expressing interest in cryptocurrency, the trend is expected to continue.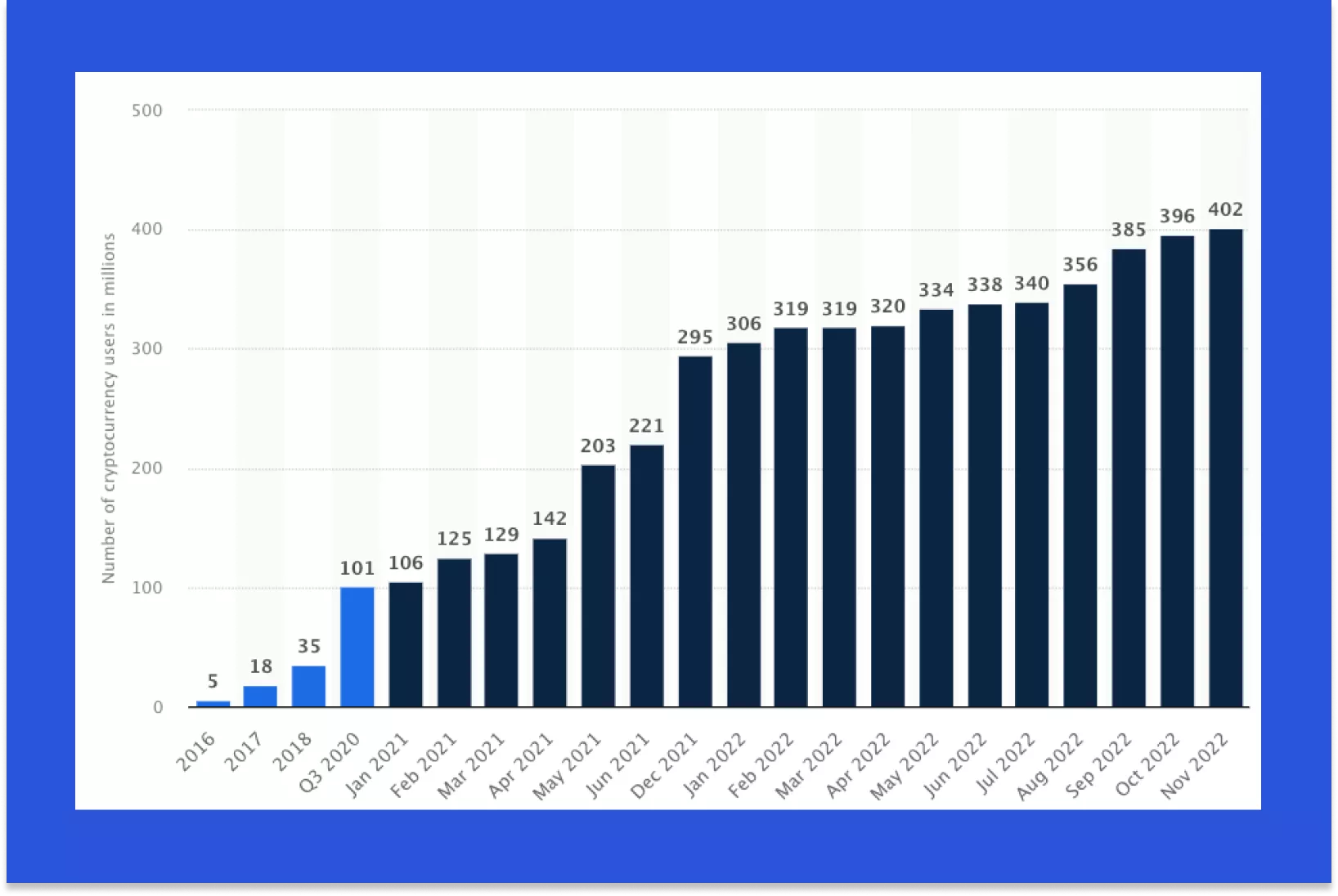 A track cryptocurrency app is a convenient way to stay up-to-date on the latest trends in the world of crypto. It allows users to monitor the performance and make informed investment decisions based on the latest data.
In this article, we'll provide an overview of how to build a cryptocurrency tracker app. We will also cover the best apps for tracking cryptocurrency and their functionality. Moreover, we'll discuss the development process and associated costs in great detail.
What is a Cryptocurrency Tracker?
A cryptocurrency tracker app lets enthusiasts monitor their favorite cryptocurrencies' performance in real time. Cryptocurrency is becoming more popular to invest in, so there is a big need for tools to keep track of it. The tools can provide real-time data about various metrics such as prices, market capitalization, and trading volumes of cryptocurrencies, thereby, providing investors with the necessary insights to make informed investment decisions. Cryptocurrency trackers also offer such helpful features as:
portfolio management tools;
alerts for price changes;
news updates related to the cryptocurrency market;
tracking of multiple cryptocurrencies;
comparison of cryptocurrency prices across different exchanges.

They allow users to stay on top of the latest trends and developments in the cryptocurrency world.
TOP 3 Cryptocurrency Tracker Apps in 2023
Let's take a look at the top apps for tracking cryptocurrency in 2023. This will provide a good starting point for understanding what makes a successful tracking app. We'll analyze the features and user interfaces of these tools.
Coinstats
Coinstats is a comprehensive cryptocurrency portfolio tracker app. It allows users to monitor their portfolios, track the prices of various cryptocurrencies, and stay up-to-date with the latest news and trends in the market. CoinStats stands out with its ability to integrate with over 300 cryptocurrency exchanges. This feature enables users to view all their holdings in one place.
The app offers many free features. However, users can access even more by subscribing to the Pro or Premium plans. These plans offer unlimited exchange and wallet connections. As well as a personal account manager, and alerts.
CoinStats can by right be called the best app to track cryptocurrency on the market. It has 1.2 million users and over $100 billion in portfolios managed from the platform.
Delta
Delta is another popular app to track cryptocurrency prices. It provides tools for managing investments in cryptocurrencies and other financial assets. It tracks over 7000 cryptocurrencies. The popular Bitcoin, Ethereum, and Litecoin, as well as lesser-known coins, are among them. The app is praised for its intuitive, attractive, and easy-to-use interface design.
With Delta, users can monitor their portfolio balance, view profit and loss metrics, and analyze trend graphs for each coin. The app can be synced with exchanges and wallets to give users a comprehensive view of their assets. Additionally, Delta provides personalized notifications and analysis of trade history and assets. Creating unlimited portfolios allows users to track all their investments in one place.
CoinTracking
CoinTracking offers a range of features for investors and traders. The app also generates tax reports for over 100 countries and offers 13 tax methods to choose from. Additionally, CoinTracking provides charts and trends for over 24000 coins. As well as professional help from crypto tax advisors.
The app prioritizes security with data and API encryption and 2-factor authentication. It creates and restores trade backups without giving access to your exchanges.
Cryptocurrency Tracker App Functionality
As stated earlier, the crypto tracker is an app to keep track of cryptocurrency. It provides users with a comprehensive overview of the world of cryptocurrencies. Besides real-time data on the market, the app also provides users with historical data and trends. This function enables users to make informed decisions about their investments.
News and Analysis
Cryptocurrency tracker apps often provide news and analysis on the latest trends and developments in the market. This can range from the latest news on blockchain technology to an analysis of the performance of specific currencies. It can be helpful for users who want to stay informed and make relevant investment decisions. Some apps provide expert insights and predictions of the market. Moreover, some cryptocurrency tracker apps even offer educational resources. They can help users better understand the complex world of crypto.
Performance Analytics
Performance tracking and analytics tools help users analyze the performance of their cryptocurrency portfolios over time. This may include standard metrics like ROI (Return on Investment) and portfolio allocation. More advanced metrics, like performance comparisons against benchmark indices, can also be included.
Alerts and Notifications
Users can set up alerts for specific price points to get notified when a particular cryptocurrency reaches a certain value. This can help investors stay on top of their investments and make timely decisions.
Portfolio Management
With a cryptocurrency tracker app, users can also get a clear picture of their portfolio's performance. Users can add the cryptocurrencies they own to their portfolio, and the app will track the value of their holdings over time. It allows users to monitor their investments and adjust their portfolios as needed.
Secure Login and Authentication
Implement strong security measures to protect user data and investments. Secure login and authentication are crucial features of a cryptocurrency tracker app. It is important to ensure that user data and investments are protected from unauthorized access. This can be achieved through the use of two-factor authentication or biometric login methods. The latter includes fingerprint or facial recognition.
Integration with Popular Cryptocurrency Exchanges
This integration allows users to view their portfolio balances, transaction history, and other relevant information without the need to switch between multiple platforms.
This feature streamlines the process of keeping track of multiple investments. It also provides users with a one-stop shop for all their crypto-tracking needs.
Multi-Currency Support
The app should support a wide range of cryptocurrencies. Popular ones like Bitcoin (BTC), Ethereum (ETH), Ripple (XRP), and Litecoin (LTC) should be added. Ensure that the app stays updated with new cryptocurrencies as they enter the market.
Development Steps and Costs
Let's move on to the development process and have a short overview of it from the ground up.
The development of a cryptocurrency tracker app involves the usual steps we follow at Stfalcon. These include the discovery phase, design, development, testing, release, and support. The development costs can start from $30k and go above, depending on the list of features you want to add to your product.
Discovery phase
The discovery phase is a crucial preparatory stage and a foundation for the entire development process. During this phase, we analyze the idea and conduct extensive research to ensure the idea is feasible, viable, and scalable. Stfalcon team analyzes existing solutions, identifies gaps, explores potential opportunities in the market, and considers technical requirements and constraints. The research has shown that slightly less than 50% of development costs can be saved due to a properly made discovery. And this can be a game-changer for startups and businesses with limited budgets.
Design
The design stage involves creating wireframes and prototypes. This helps to test and refine the app's design and layout before the development stage.
Stfalcon's designers focus on conceptualizing the app's user interface (UI) and user experience (UX). It ensures a seamless and engaging user journey. The project team should work collaboratively to ensure that everyone is aligned on the vision and goals for the project.
Development
When we have a basic design in place, we focus on the back-end development. This involves setting up a database to store information about various cryptocurrencies, as well as developing algorithms to track and analyze cryptocurrency prices in real time. In this phase, our engineers take the specifications and turn them into working code that meets the highest standards and can be tested and refined. The back-end functionality should include real-time data updates, and data storage and retrieval. Security measures are important to protect user data and transactions. As soon as the front-end and back-end portions of the app are integrated, we proceed to the next stage.
Testing
Before deploying the app to the store, it is important to thoroughly test it. Testing early is crucial to identify and resolve issues and bugs before they become more difficult and expensive to fix later on.
The testing process involves both internal and external testing. It also includes performance testing, where the software is tested under high loads. Thus, you know that the app can handle a large number of users.
Once defects have been identified, testers work closely with the development team to correct them and re-test to ensure that issues have been resolved. This tandem ensures that the software meets the highest quality standards.
Now, the app can be submitted to the app store for review.
Release
The release stage is a critical part of the software development lifecycle. It is the point at which the software is made available to the public and begins through a variety of channels to be used in the real world.
The release process involves several important steps, including documentation, and distribution. This documentation includes instruction manuals, user guides to help users to understand how to use the app. There are also release notes, which detail any changes made since the last release.
Stfalcon always helps their clients to deploy applications to the App Store and Google Play because we know all the ropes of the process.
Support
The support stage is carried out by Stfalcon on the client's request, it may involve fixing bugs and issues or updating the software to work with new technologies. Adding new features to the product might also be needed. Providing ongoing support is critical to the success of the product. It ensures that customers remain satisfied and engaged with the product over the long term.
Our Experience
SDK for a crypto wallet
Stfalcon is currently working on a cryptocurrency tracker app. Though we have been making significant progress, we are not able to reveal the details due to NDA requirements. Our team has conducted extensive research on the latest developments in the cryptocurrency industry, and we seem to know everything about it as of now. We are also testing and refining various tracking algorithms to ensure the accuracy and reliability of the app.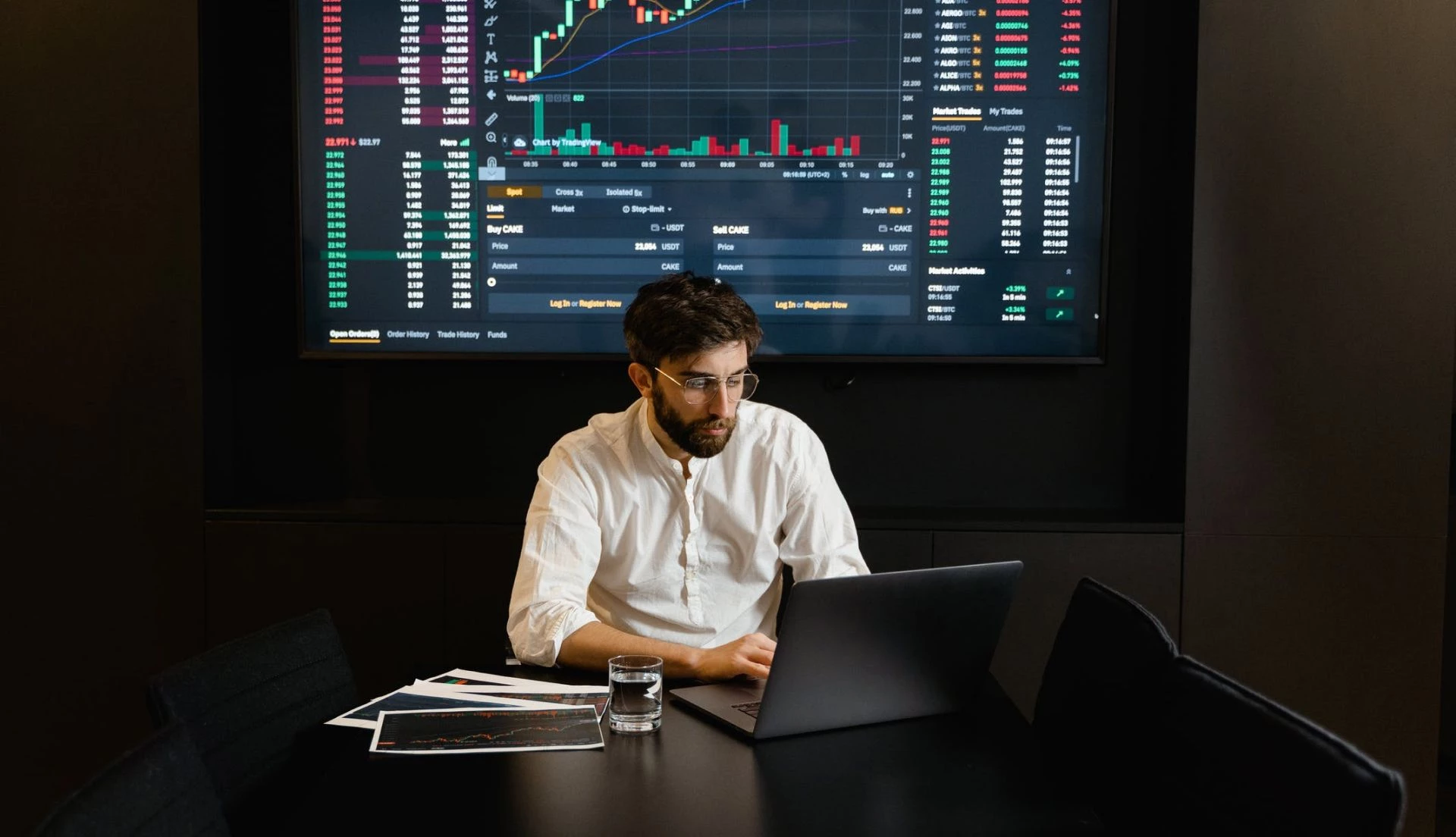 Read the full case study
Final Thoughts
In conclusion, building a cryptocurrency tracker is an exciting opportunity for entrepreneurs looking to capitalize on the growing demand for cryptocurrencies. The key to success is staying up-to-date with the latest trends and technologies, and that's where Stfalcon is always ready to help you. Whether you're a startup or an established business, a cryptocurrency tracker app can be a valuable addition to your product lineup.
As you can see, we work hard to keep up with the newest technologies so that we can provide you with the best result as our client. Contact us to discuss it in more detail.