5 Things You Should Consider Before Hiring a Software Development Company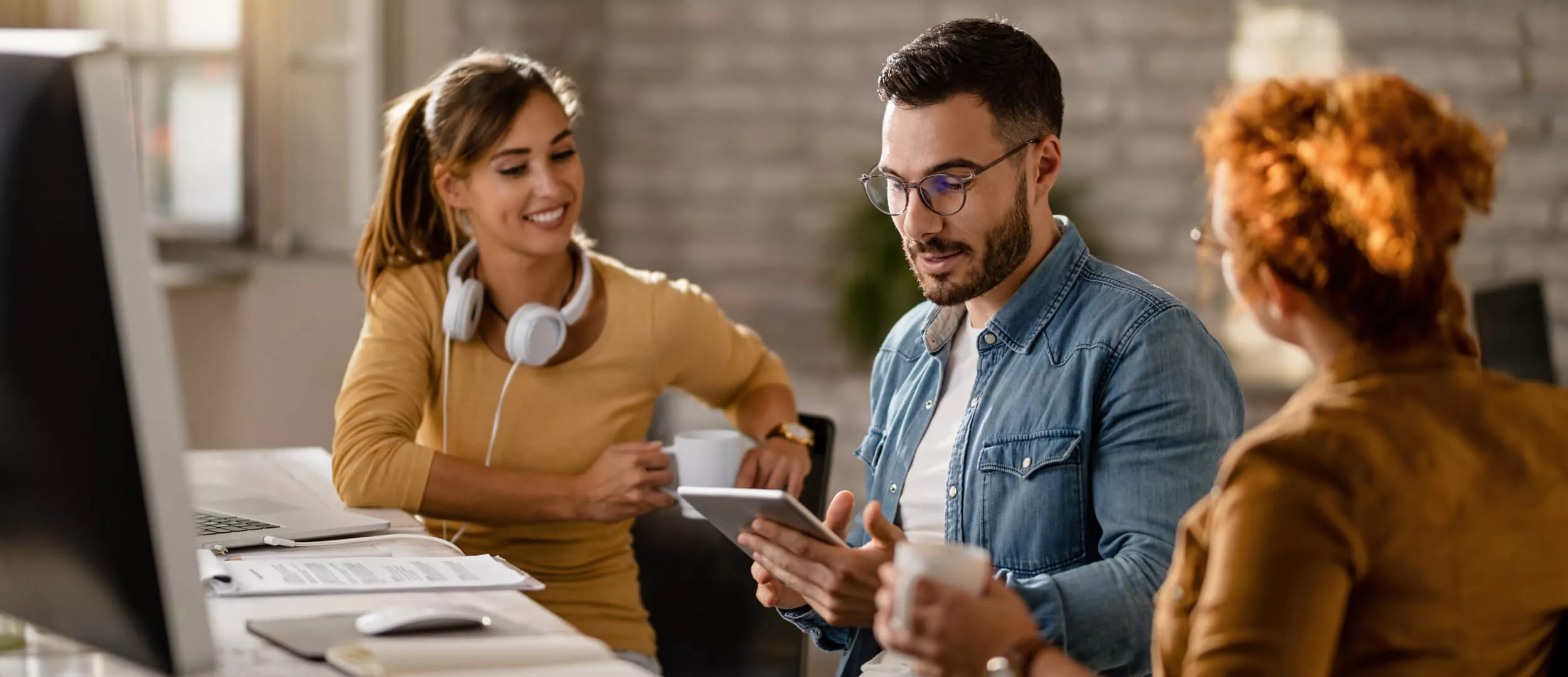 Software development has become a cornerstone of business growth and innovation. As companies strive to stay ahead in the competitive market, the demand for custom software solutions has skyrocketed. However, not all businesses possess the in-house expertise to develop complex software applications. This is where software development companies come into play. They are your go-to partners for turning your digital dreams into reality.
In this blog post, we'll delve into what a software development company is. We will also explore the key considerations before you decide to hire one.
What is a Software Development Company
A software development company is a specialized firm that designs, develops, tests, and maintains software solutions for businesses. These can range from mobile apps and web platforms to enterprise software and specialized tools.
We can name three types of software development companies. They are:
Custom software development company. Their focus is on developing software that provides innovative solutions to niche business needs. These companies build software from the ground up. They ensure that it aligns with the client's business processes, goals, and objectives. This is an excellent choice for businesses seeking highly personalized software solutions.
Nearshore software development company. A nearshore company operates in a neighboring country or region. They are often with similar time zones and cultural affinities. This provides a number of advantages over traditional offshoring. For instance, companies can benefit from easier communication and reduced language barriers. Additionally, nearshoring can offer overlapping working hours. This can result in easier communication with partners. Furthermore, nearshoring can help companies to tap into new markets and take advantage of local expertise. This option suits businesses looking for efficient cooperation without extensive time zone differences.
Offshore software development company. Offshore companies are located in different geographic regions. This partnership is usually characterized by a significant time zone difference. Offshoring can offer cost savings and access to specialized skills. However, it may also present communication, project management, and cultural differences challenges. These companies are suitable for businesses aiming to reduce development costs without compromising on quality.

TOP 10 Custom Software Development Companies in 2023
In this section, we present to you the crème de la crème. Here are the top 10 custom software development companies that are shaping the future with their exceptional service.
Stfalcon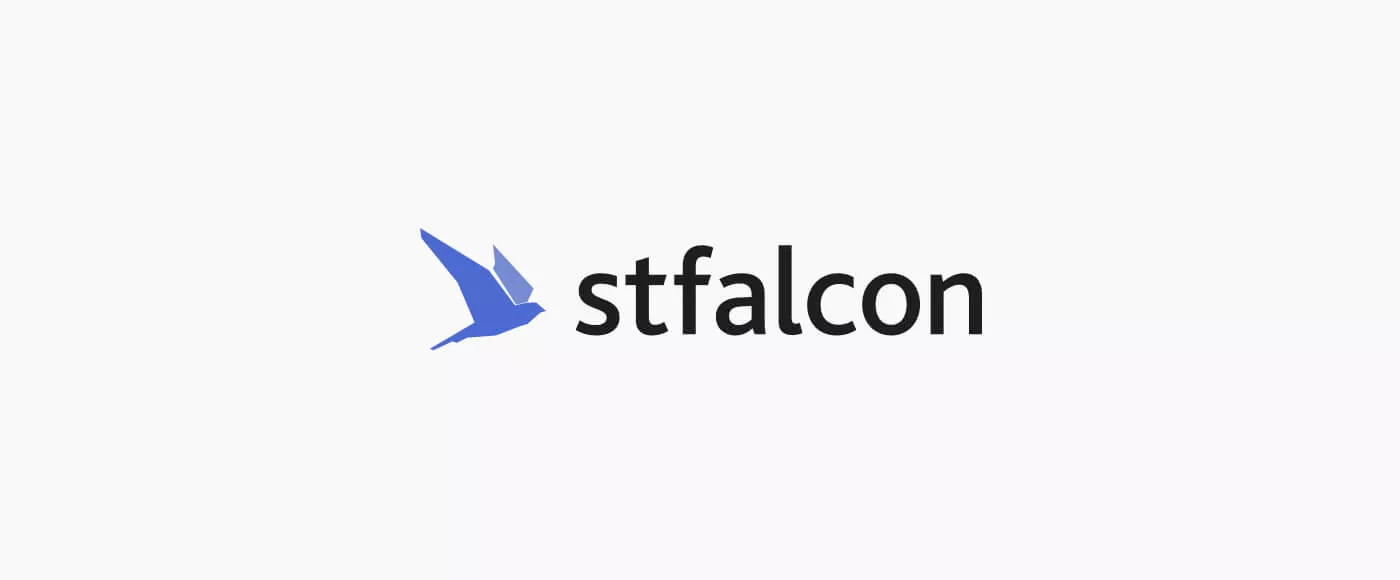 At the forefront of the list is Stfalcon and we are happy to admit that we are a powerhouse that marries innovation with precision. We are a Ukraine-based company that consistently amazes clients with our keen eye for detail and commitment to delivering tailored solutions. These factors have propelled us to the top. Our talent for understanding user experience sets Stfalcon apart.
When it comes to custom software development, trust and credibility are paramount. Stfalcon's impeccable track record speaks volumes. It earns them a well-deserved reputation as a market leader.
Rating: 4.9/5 on Clutch
Best services: mobile app development, web application development services, health tech, defense, IoT, and enterprise financial software development, business analysis.
Team: software developers, QA engineers, DevOps engineers, CTO testers, UX/UI designers, delivery managers, agile managers, account and Project managers.
Expertise: FinTech, banking, EdTech, medical, IT, business services, IoT, Logistics, Defense
Technologies: PHP, Vue.JS, Kotlin, SWIFT, Flutter, Kubernetes, JavaScript, React Native, Magento, Node.js, React
Key features: transparent services, over 13 years of experience, full-cycle development, scalability, timely delivery
Cost: $50-$99/hr
Location: Ukraine, Estonia, Germany, UK, Sweden, USA
Company size: 50+
Andersen Inc.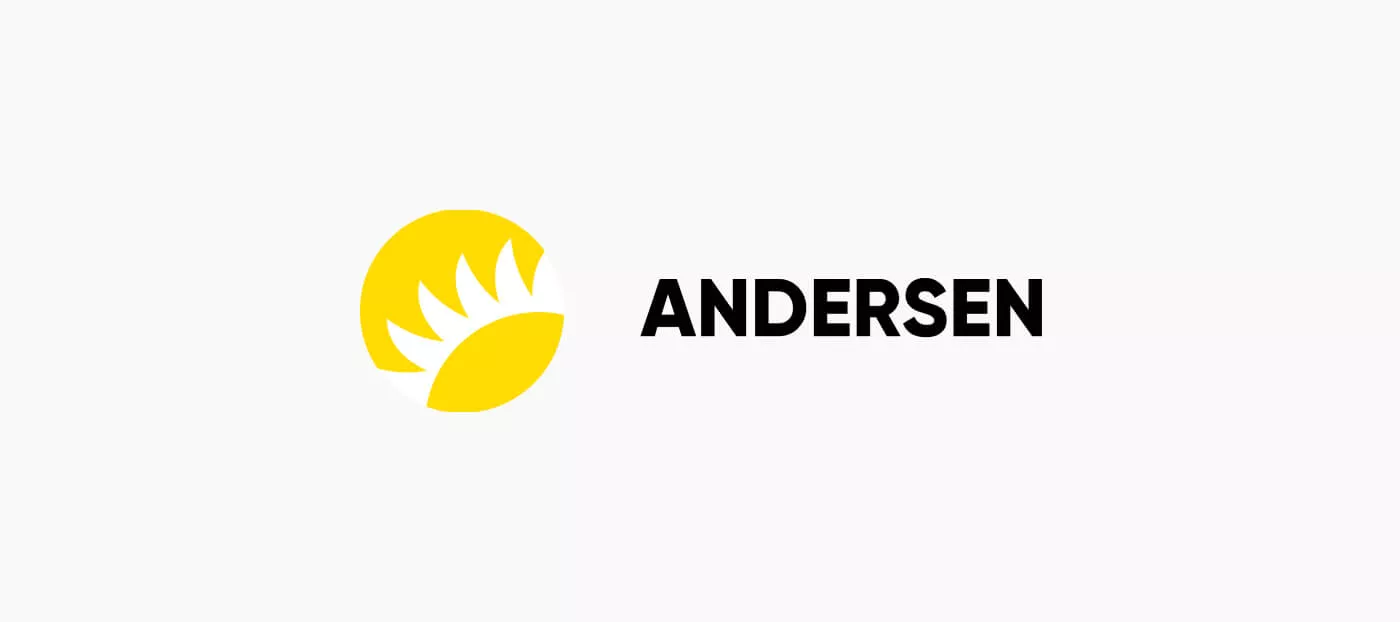 When innovation meets expertise, Andersen Inc. stands ready to transform challenges into opportunities. It is a software development company with 16 years of experience. From web and mobile applications to complex software systems, their portfolio boasts a spectrum of creative brilliance.
Rating: 4.9/5 on Clutch
Best services: native and cross-platform development, web development, QA and optimization, UI/UX design, marketing for IT, IoT
Team: mobile, web, desktop, and software engineers, QA engineers, business analysts, UI/UX designers, DevOps, software architects,
Expertise: finance, logistics, healthcare, media & entertainment
Technologies: Angular, .NET, Java, React.js, Python, PHP, Xamarin, Ionic, C/C++
Key features: strategic IT guidance, transparent workflows, full-cycle development, disaster recovery planning
Cost: $50-$99/hr
Location: USA, UK, Germany, Poland, Cyprus, Lithuania, Kazakhstan, Hungary, Azerbaijan, Georgia
Company size: 3500+
Orases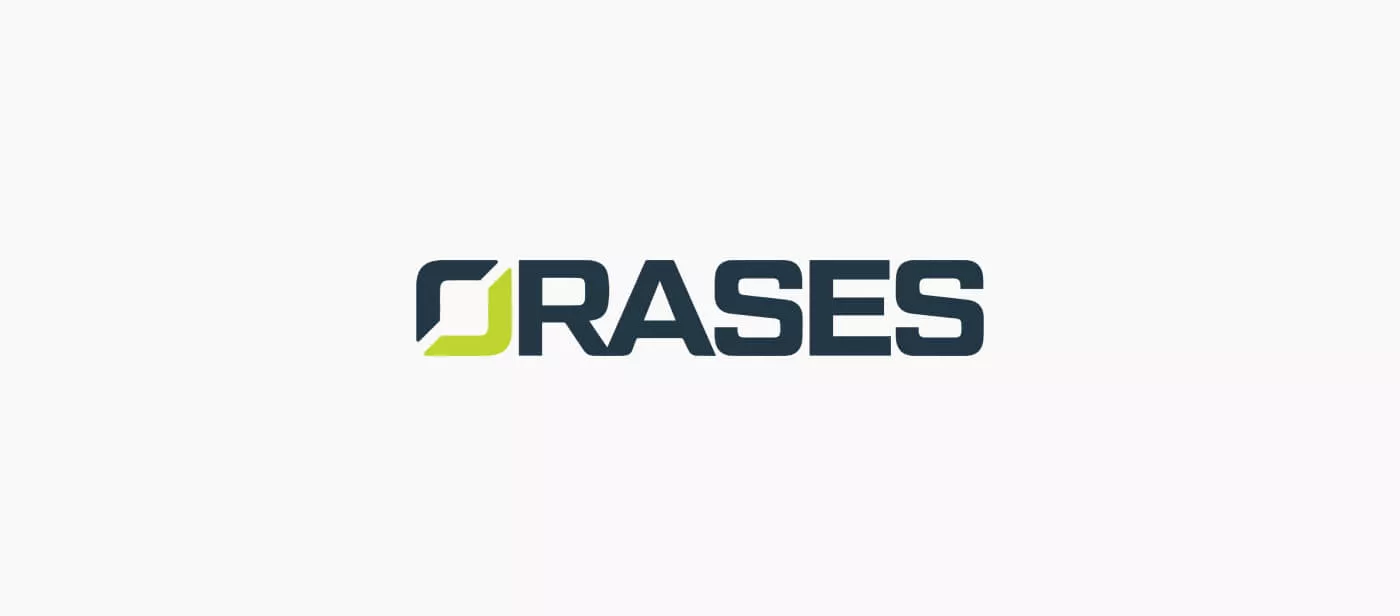 Orases, a beacon of excellence, redefines the realm of custom software development. With a reputation etched in delivering exceptional digital experiences, Orases excels in crafting tailored solutions that resonate with users.
Orases is also known for their excellent communication skills. Their commitment to customer satisfaction is one of their sthrengths.
Rating: 5/5 on Clutch
Best services: custom software development, web and mobile app development
Team: software developers, digital PMs, QAs, business analysts, UI/UX designers, engineers
Expertise: medicine, business services, energy, consumer products & services, manufacturing, automotive
Technologies: JavaScript, ECMAScript, jQuery, React, Ruby, Python, Angular, Vue.js, PHP, ASP.NET, Node.js
Key features: advanced technology services, user-centric approach, robust QA testing, future-proof solutions
Cost: $150-$199/hr
Location: Frederick, Maryland, USA
Company size: 50+
Vention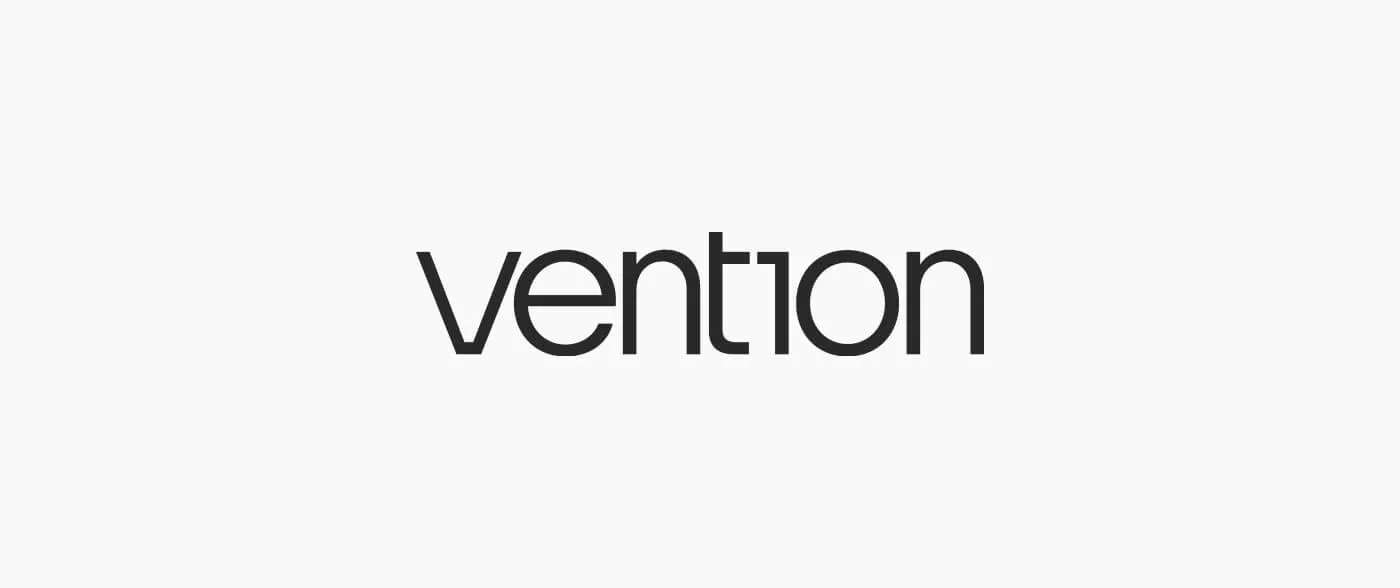 Vention is a frontrunner in the world of custom software development. They have been in business for over 20 years and have a team of over 3,000 engineers worldwide.
Vention has partnerships with a number of leading technology companies. This includes AWS, Google Cloud, and Salesforce. Thus, Vention have access to the latest technologies and tools. It helps them help deliver the best solutions for their clients.
Rating: 4.9/5 on Clutch
Best services: custom software development, mobile app and web development, E-Commerce development, AR/VR, CRM consulting and SI, blockchain
Team: developers, software engineers, graphic & UX/UI designers, DevOps engineers, QA testers
Expertise: Fintech, Healthtech, gaming, eCommerce, Edtech, nonprofit
Technologies: Angular, AWS, Golang, IoT, PHP, Python, .Net, Node.js, React, Ruby on Rails
Key features: more than 20 years of experience, robust security measures, expertise in a variety of fields
Cost: $50-$99/hr
Location: USA, UK, Poland, Austria, Mexico, Lithuania, Germany, Georgia, Kazakhstan
Company size: 3000+
10Pearls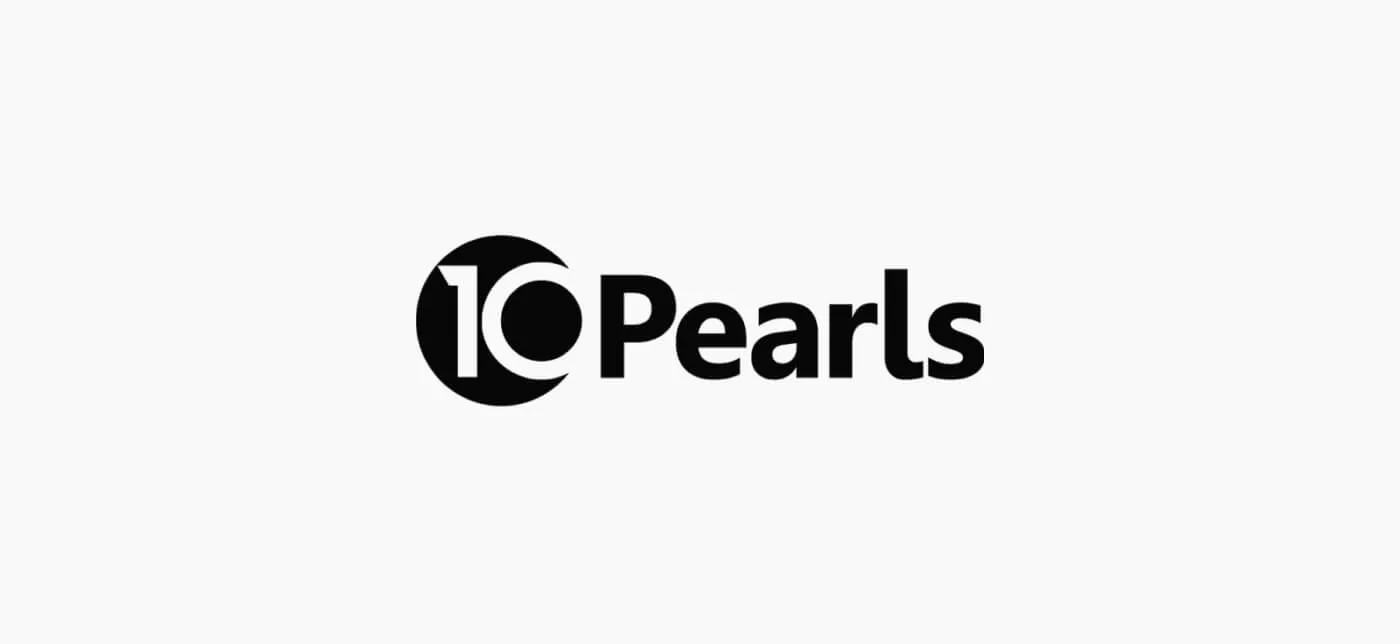 With a keen focus on user-centric design, their creations seamlessly integrate form and function. They make sure that every pixel and algorithm is aligned with the client's vision.
Their wide-ranging expertise spans industries, from e-commerce to healthcare. They offer unparalleled custom solutions that redefine the digital realm.
Rating: 4.9/5 on Clutch
Best services: software development, UX & UI design and ideation, app development, enterprise mobility, digital transformation and app modernization, emerging technology
Team: software developers, DevOps engineers, QA engineers, graphic and UX/UI designers, data scientists, delivery managers, business analysts, security experts
Expertise: telemedicine, education, finance, retail, technology
Technologies: Node.js, .NET, JavaScript, React Native, Python, C#, Objective-C, PHP, Meteor, Angular, Swift, React, Xamarin, MongoDB, MySQL, Golang
Key features: Agile development, software consulting, cross-industry experience, data-driven insights, innovation labs
Cost: $25-$49/hr
Location: U.S. (Washington, New York), Costa Rica, Colombia, UK, UAE, Pakistan, Peru
Company size: 1000+
Applover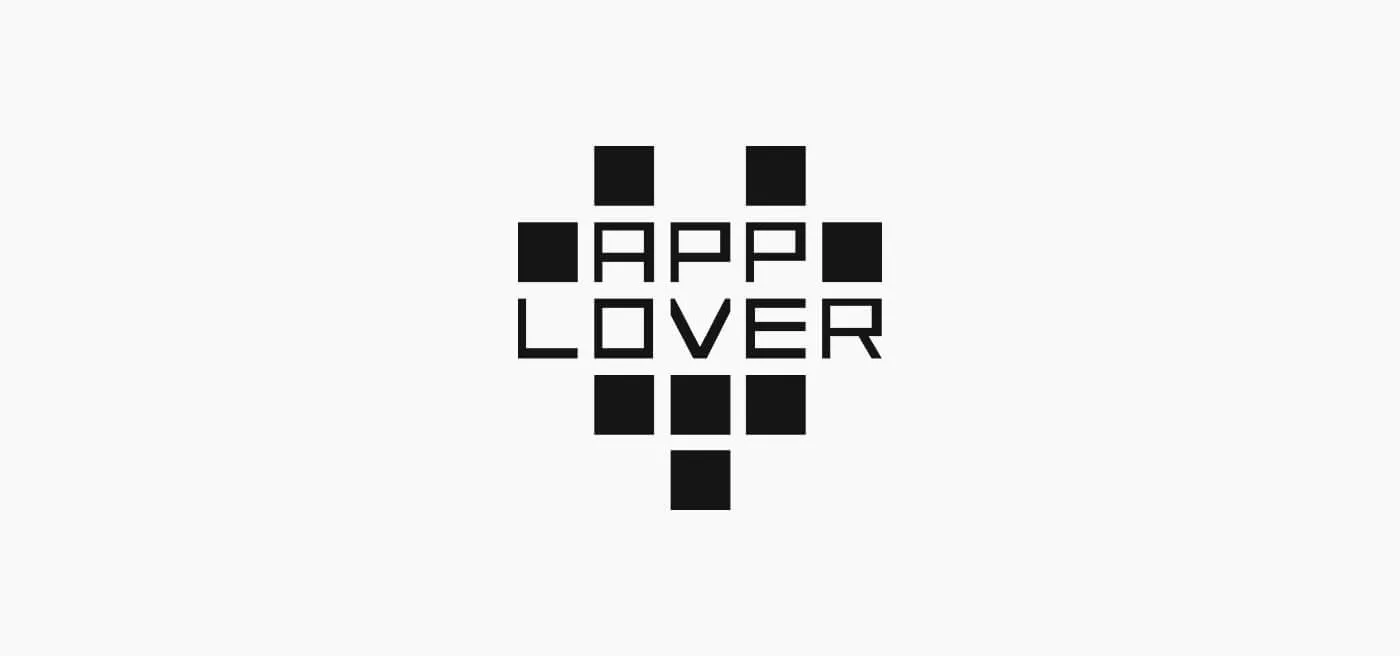 Applover is a full-stack digital agency that embarked on its journey in 2016. The company boasts a unique blend of artistic vision and coding expertise. It has a portfolio of great software solutions that combine imagination and technology.
Applover specializes in working with startups and other dynamic businesses. They have a strong track record of developing innovative software solutions that help their clients grow.
Rating: 4.9/5 on Clutch
Best services: custom software development, website, mobile and web app development, digital product design
Team: front-end and back-end developers, Android developers, Flutter developers, UX/UI designers, QA specialists, PMs, and Customer Success teams
Expertise: B2B, healthtech, e-commerce, insurtech, fintech, legal services, education, entertainment
Technologies: Swift, Kotlin, Java, Flutter, Objective-C, Vue.js, Node.js, AngularJS, Ruby on Rails, C++, Blockchain
Key features: Agile methodology, test-driven design and development
Cost: $50-$99/hr
Location: Wrocław, Poland
Company size: 140
10Clouds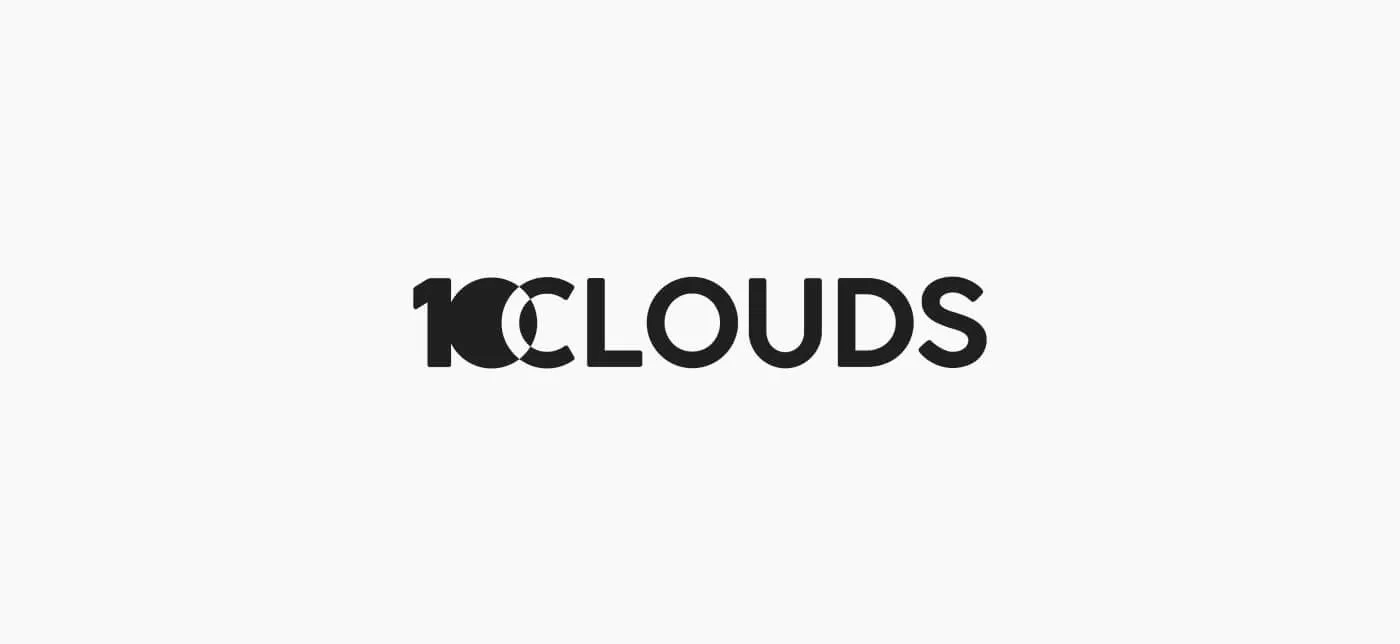 Renowned for its excellence in custom software development, 10Clouds has established itself as a go-to partner for businesses seeking to elevate their digital presence. They are commited to fostering strong collaborations and producing top-tier solutions.
Rating: 4.9/5 on Clutch
Best services: AI development, custom software development, UX/UI Design, product design, machine learning, DevOps
Team: data scientists, developers, product designers, QA engineers, blockchain engineers, DevOps engineers, Cloud engineers, agile managers, software architects, UX/UI designers, delivery managers
Expertise: FinTech, EduTech, HealthTech, Blockchain
Technologies: HTML+CSS, Java, Python, JavaScript, Django, React, Node.js, Swift, Flutter, Kotlin, React Native
Key features: certified Scrum masters, accurate timesheets for the work completed (Jira), Chat-GPT integration
Cost: $50-$99/hr
Location: Warszawa, Poland
Company size: 200+
Vincit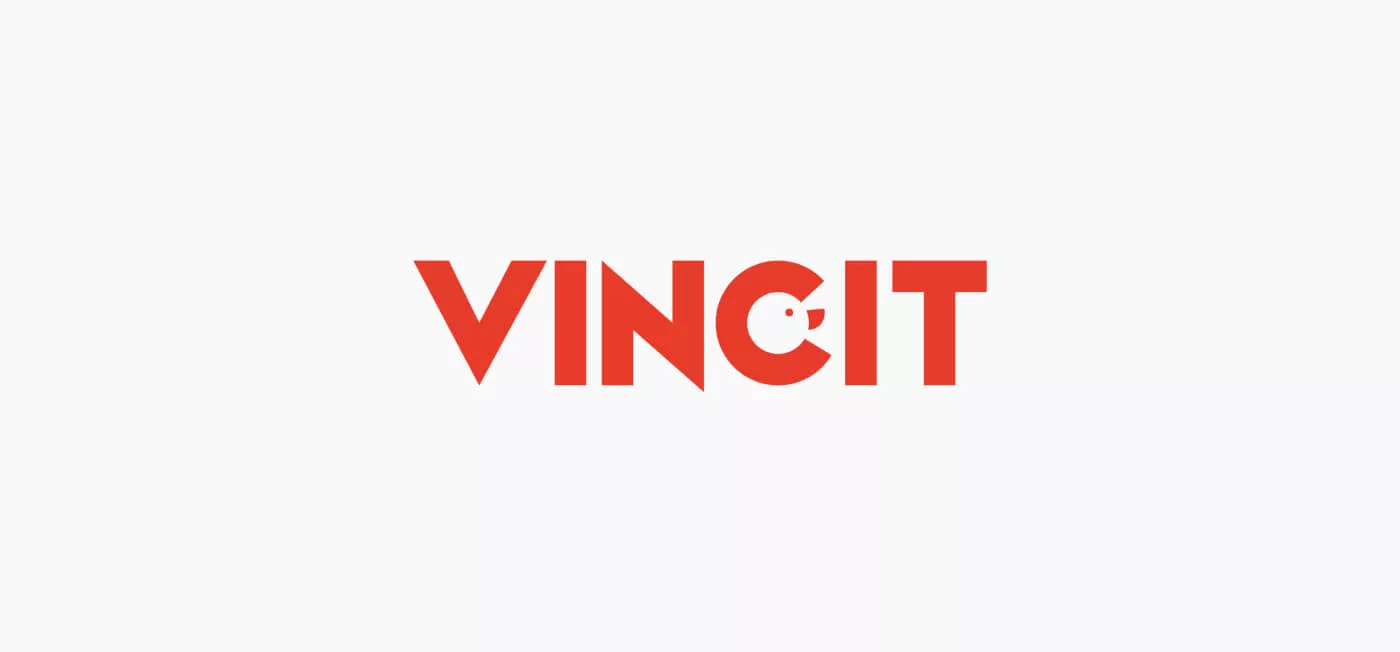 Vincit specializes in developing custom software solutions for a variety of industries. They include healthcare, financial services, retail, manufacturing, and technology.
Vincit is known for their expertise in agile software development. Their commitment to quality is well known in the IT world. They have a strong track record of delivering successful projects on time and within budget. Vincit is a great place to work, with a focus on employee development and a positive work environment.
Rating: 4.8/5 on Clutch
Best services: business design & transformation support, web development, custom software, and mobile app development
Team: software engineers, data engineers, DevOps engineers, architects, data scientists, designers, SAP professionals, cloud architects
Expertise: arts, eCommerce, retail, finance, media
Technologies: Kotlin, Swift, React, Java, Angular, Objective-C, Gatsby, Node.js, React Native
Key features: collaborative workflows, continuous integration and testing, agile transformation and coaching
Cost: $150-$199/hr
Location: USA, Finland, Sweden, Poland
Company size: 800+
N-iX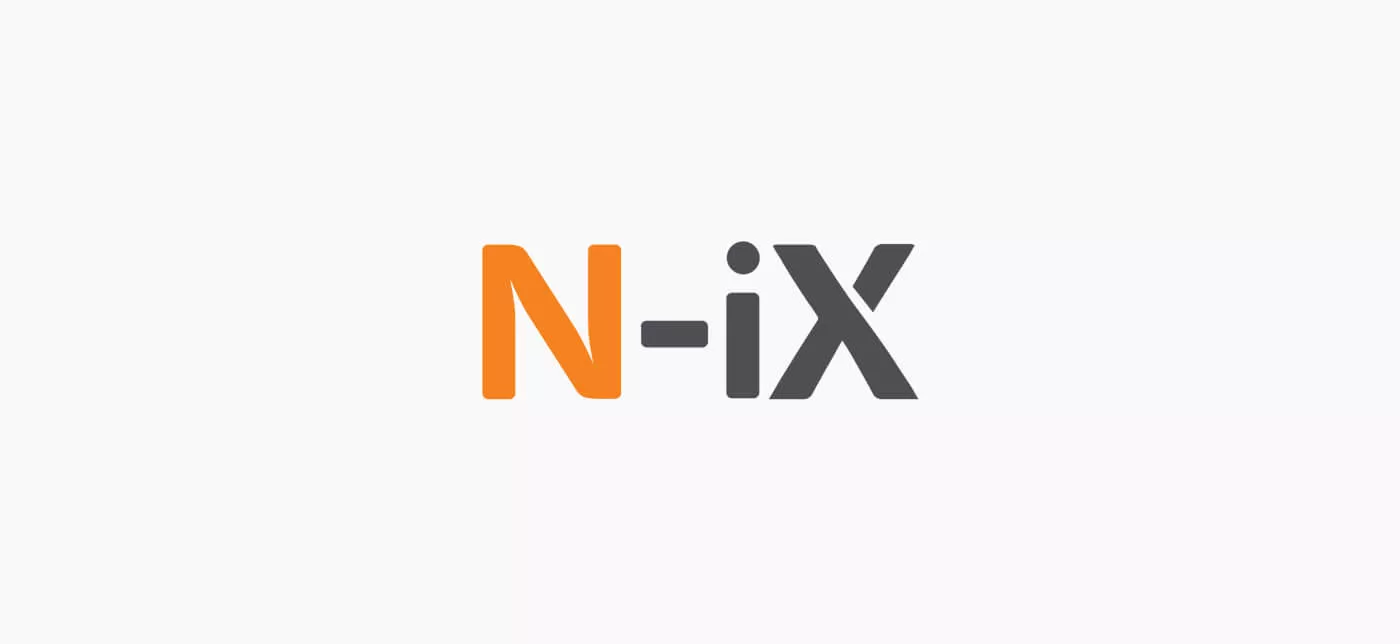 N-iX is a global software development company that was founded in 2002 in Ukraine. They are always looking for new ways to use technology to solve problems. Their strategic approach and emphasis on collaboration have led to a track record of client success.
N-iX have the expertise and resources to deliver high-quality software solutions on time and within budget.
Rating: 4.8/5 on Clutch
Best services: AI, ML, and data science, cloud solutions, embedded software and IoT, UI/UX design, data analytics, intelligent platforms and RPA, digital transformation
Team: software developers, UX/UI designers, QA and DevOps engineers, delivery managers, data scientists, scrum masters
Expertise: finance, medicine, telecom, business services, media, hospitality
Technologies: Java, JavaScript, Python, C#, C++, .NET, Ruby, PHP, Golang, Scala, Unity
Key features: Agile and DevOps practices, proven track record, collaborative partnerships
Cost: $50-$99/hr
Location: Ukraine, Poland, Malta, UK, Sweden, USA, Bulgaria, Colombia
Company size: 2000+
Appinventiv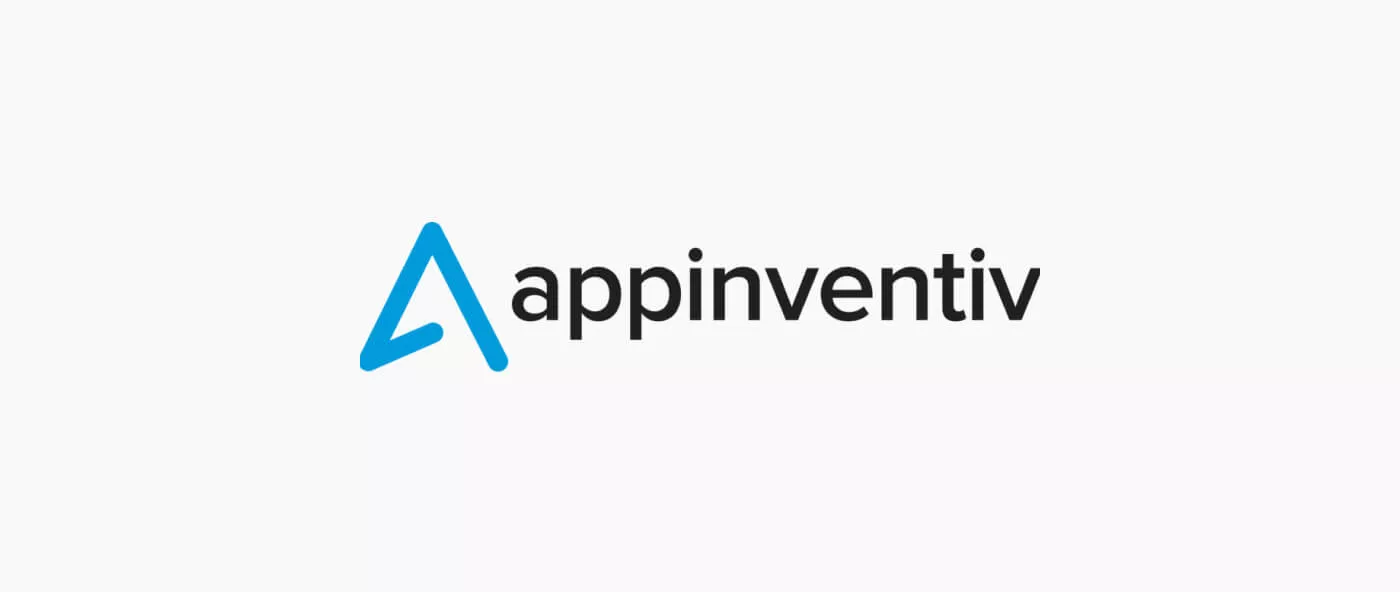 Appinventiv has a strong track record of working with startups and other innovative businesses. They have a proven ability to help their clients develop and launch successful products.
Rating: 4.7/5 on Clutch
Best services: mobile app and custom software development, ideation and product design, digital transformation, Cloud & DevOps, blockchain, Data Science & Analytics
Team: software and DevOps engineers, Ui/UX designers, scrum masters, PMs, data scientists
Expertise: medicine, education, finance, manufacturing
Technologies: React Native, Objective C, Flutter, Swift, Java, Kotlin, Ruby on Rails, Arduino, NLP, LAMP, Node.js, Mongo
Key features: Agile development, full-cycle product development, rich user experience focus
Cost: $25-$49/hr
Location: India, USA, Australia, UK, UAE
Company size: 1100+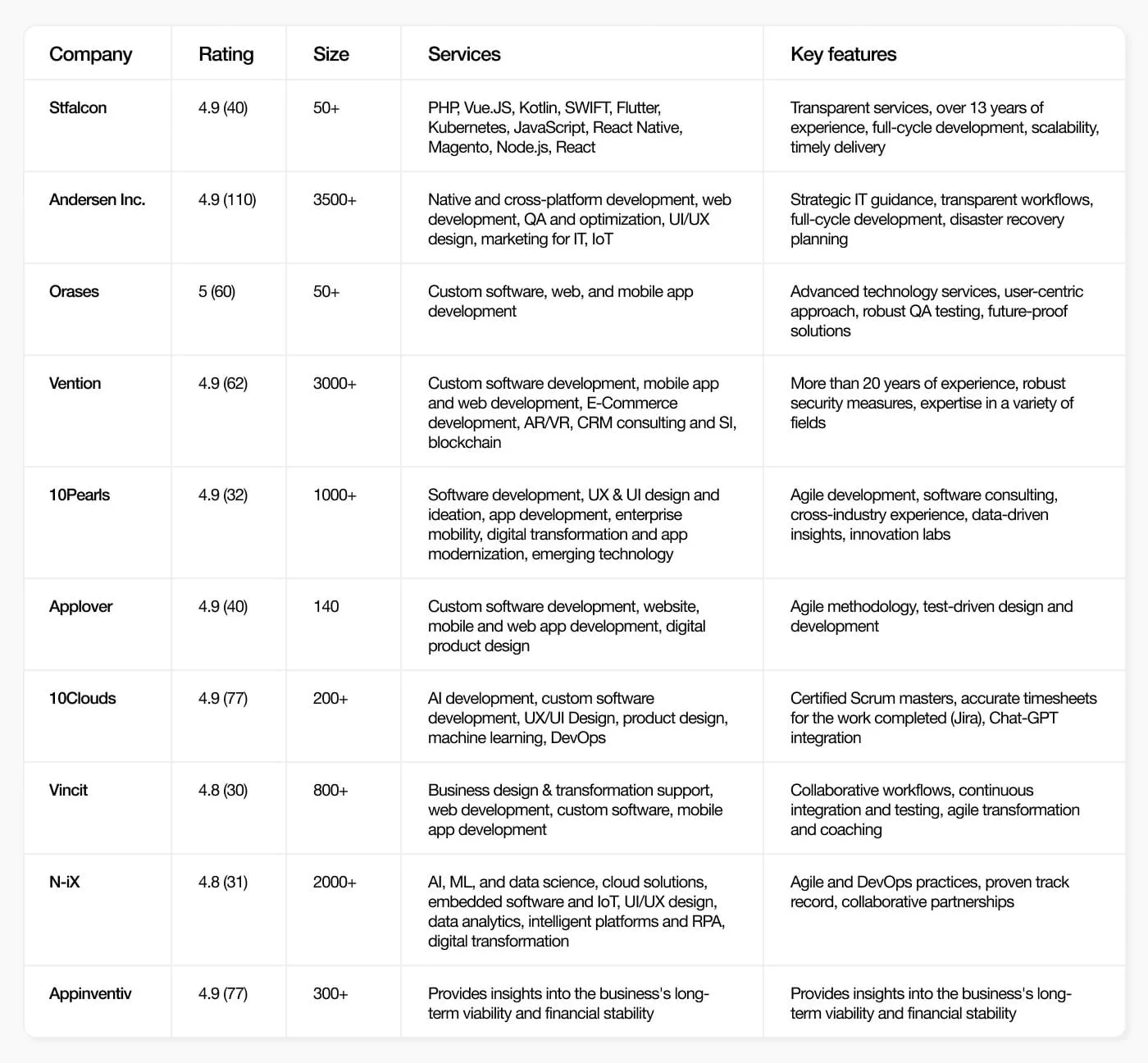 What You Should Consider Before Hiring a Software Development Company
The success of your project hinges on finding a partner that aligns with your goals and understands your vision. Don't forget about possessing the technical expertise to bring those goals to life. But how to choose a software development company that will meet your needs?
Here are five essential considerations to keep in mind before hiring a software development company.
Expertise That Aligns With Your Vision
Much like a painter and their canvas, the software development company you choose should be adept at bringing your vision to life. This synergy will manifest in the end product. It will also foster a more seamless collaboration throughout the development process.
Begin by thoroughly analyzing their portfolio and case studies. Have they tackled projects of a similar nature? Do their products resonate with your aesthetic? An experienced company is more likely to anticipate challenges and offer innovative solutions.
New languages, frameworks, and technologies emerge regularly. A competent company should stay up-to-date with the latest tools and trends. Inquire about the technologies they specialize in and their proficiency in using them.
One of the effective ways to gauge a company's credibility is by reading client reviews. Reach out to their past and current clients to gather insights into their experiences. Honest feedback from others who have worked with the company can provide valuable perspectives on their strengths, weaknesses, and overall professionalism.
Transparency and Communication
Software development is often a dance of intricate code and creative intuition. Clear and open communication is vital to ensure that your project remains in harmony. Look for a company that not only boasts a technically skilled team but also emphasizes transparency in its processes. Regular updates and interactive feedback sessions should be part of their modus operandi.
This transparency ensures that your project stays on track. It establishes a strong foundation of trust between you and the development team.
Cost
While budgets are a legitimate concern, the allure of cut-rate options can be deceptive. The adage "you get what you pay for" holds true in the realm of software development. Quality code, robust security, and efficient functionality are no corners to cut. Invest wisely in a company that values the integrity of its work. An application troubled with bugs and vulnerabilities can cost you much more in the long run.
To ensure you're getting the most value for your money, you need to understand what is included in the price. Ask the potential partners for a detailed breakdown of their costs and deliverables. Inquire about any potential additional costs that may arise throughout the course of the project.
Scalability and Flexibility
While your initial project might be focused on a specific goal, it's essential to consider the long-term perspective. Choose a software development company that designs solutions with scalability in mind. This ensures that your software can adapt and grow as your business evolves. Additionally, inquire about their post-launch support and maintenance services. A company that offers ongoing support can help you address issues promptly and implement updates as needed.
In a digital world that thrives on innovation, software that can swiftly pivot and expand is your competitive edge.
Cultural Alignment
The essence of any partnership is synergy. Before finalizing your choice, assess whether the potential partner aligns with your organization's culture and values. Cultural alignment can impact communication, work dynamics, and project understanding. It is particularly important in offshore and nearshore partnerships. So, opt for a company that shares similar work ethics and values.
When the team feels like an extension of your own, the development journey becomes smoother. And the outcomes reflect shared aspirations.
FAQ
In this FAQ section, we'll explore the aspects you should keep in mind before choosing the perfect partner for your software journey.
How to choose a software development company?
Start by evaluating your project's scope, budget, and desired timeline. Then, focus on these aspects:
Expertise. Research the company's technical skills and domain knowledge. A team with experience in your industry or a similar project can be a valuable asset.
Portfolio. Review their past projects to assess the quality of their work and if it aligns with your vision.
Communication. Open and clear communication is essential. A company that values regular updates and collaboration can ensure smoother progress.
Scalability. Consider if the company can accommodate your project's growth and evolving needs.
Cultural fit. A company's culture should align with yours to foster a productive partnership.
Why to hire a custom software development company?
While off-the-shelf software may seem convenient, custom software offers distinct advantages. It is designed to address your specific needs, maximizing efficiency and productivity. A unique software solution can give you a competitive advantage by catering to the unique requirements of your business. Moreover, custom software can adapt and scale as your business grows. It reduces the need for frequent overhauls. Finally, you have greater control over data security measures, protecting sensitive information.
How can you find the best custom software development company?
To find the best fit for your project, follow these steps:
Research. Use online platforms, social media, and industry forums to identify reputable companies.
References and reviews. Reach out to past clients for feedback on their experiences.
Expertise and technologies. Ensure the company is well-versed in the latest technologies and practices.
Transparency. Look for organizations that are open about their processes, pricing, and potential challenges.
What does a software development company do?
At its core, a software development company crafts intricate lines of code that breathe life into your ideas. They create software apps that cater to your needs, whether it's a mobile app, a web platform, or a specialized software solution. They also provide ongoing maintenance, updates, and support to keep your digital creation running smoothly.
Summing up
Selecting the right software development company is a decision that warrants careful consideration. Remember that the software you're developing today will shape your business's future. So invest the time and effort to find a partner that shares your vision and can bring it to life. Stfalcon will gladly become such a vendor for your custom software product. Contact us and let's discuss.