How to Plan Your Trip in 2019

The tempting sweet smell of summer holidays and travels can be already sensed in the air as well as the excitement of the expectation of something special. Do you have any plans already? Have you made your wish plan yet? Do you know how to make your holiday perfect and prevent it from any disruption or unexpectedness? In case your answers are positive, still, have a look at our article, we are sure, you'll find something helpful here anyway. In case you have nothing in mind, but a sheer expectation, you are in the right time and in the right place. Read on!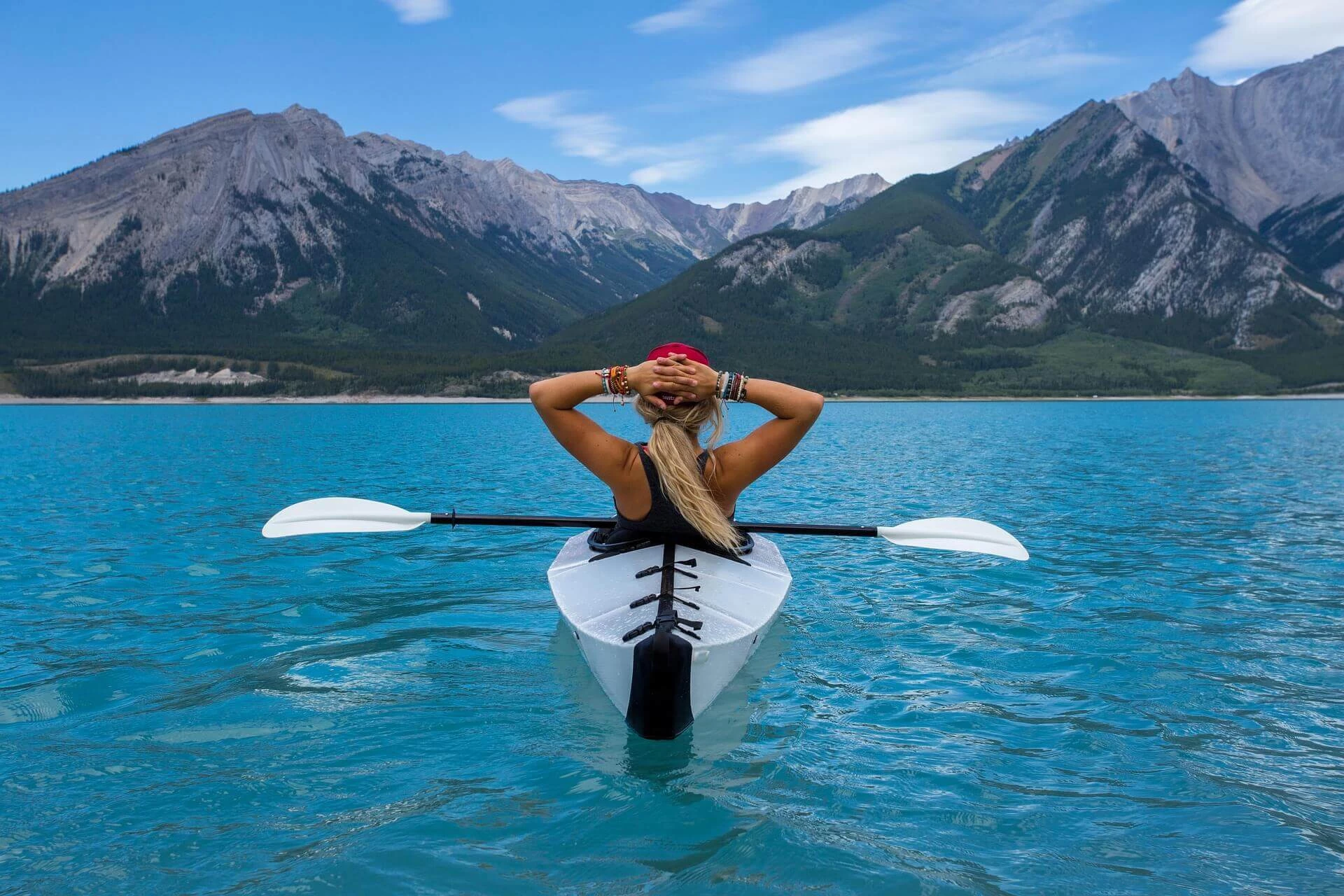 Picking up the destination, defining length and budget
Some people consider, the traveling starts as soon as you start thinking it over and when you start spending dreamless nights visualizing you in one place or another.
There are plenty of ways to find inspiration for your future journey — travel agents, blogs, guides, tons of information and temptations at your disposal. However, the best opportunities and the most up-to-date information can be taken from the mobile resources.
Lots of modern travel agencies and travel sites have review sections today, so you do not need to search long for the information about one place or another, but get an immediate insight into any destination you want from real travelers, who have visited it just days ago or maybe enjoying it right at the moment.
At this stage you should also estimate your budget and define the period you want to spend away from home, it will help you approach your travel aspects much more reasonable. Knowing the amount of money and the time of your holiday you can choose the way you want to go and the accommodation you want to rent based on the costs at your destination, which by the way should also be researched in advance.
Travel planning with a trip planner app
There are plenty of ways and means to plan your trip, but technology comes handy nowadays. Lots of services and travel mobile apps are at the traveler's disposal to cope with the task. A comprehensive Google Trips, for instance, allows you to define your destination and choose the options you want to do, see, try and the categories you need, like «kids friendly» or «onsite paring».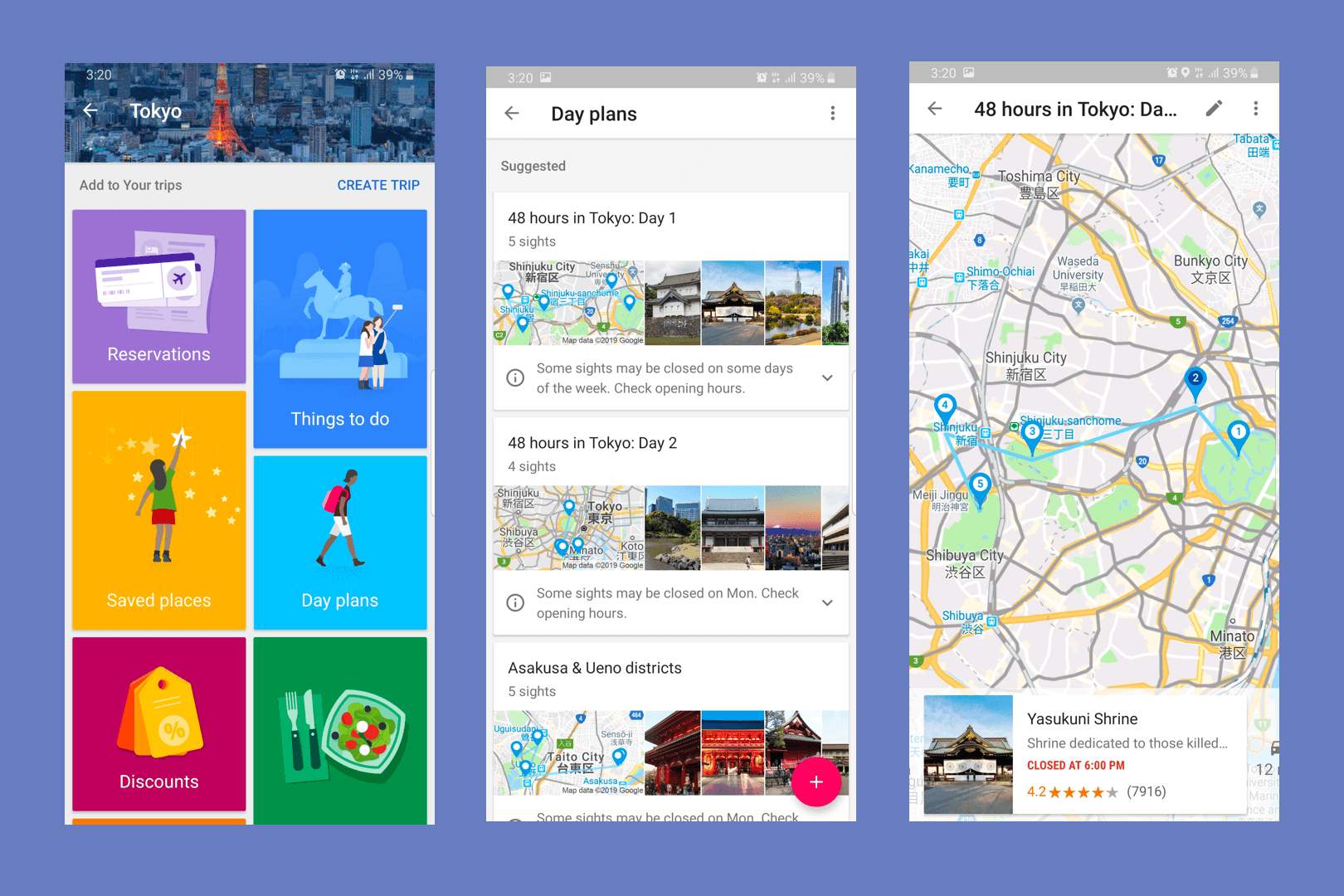 You can save your wishlist and the necessary information you need about the places you want to visit, opening and closing hours, special offers, etc.
There are plenty of apps which help you build your route and find the way around, traveling around the USA, you may use AAA TripTik Travel Planner App, which not only allows you to plan your trip and find the direction but is useful for hotel booking, gas stations finding and your driving distance calculating.
Amtrak train schedule is a perfect helping hand for railway travels, while Metroopensdoors trip planner app will help you find your best route underground. The application, by the way, offers plenty of deals and special offers.
CUMTD trip planner allows you finding directions and easy access to route planning right on the go as well as making payments via mobile.
Actually, the choice of the up-to-date travel planning apps is great and variable, but you should choose the one, which appeals you most and meets the needs of your very travel, making your trip hassle- and headache- free.
Flight and accommodation booking
As soon as your choice of destination is made and final, proceed to booking. Check the flight prices for the dates you need on Momondo, Skyscanner or GoogleFlights. In case your dates are flexible, play a little around your departure and arrival dates, at times the savings may be quite considerable with just a several-days-shift. All the services mentioned above search the websites and airlines worldwide, so you may be sure all venues are explored and the info you get is quite comprehensive.
The same is valid about the Booking.com, Tripadvisor, and Hostelworld, each of them can be referred to as the best trip planning app in the sphere of accommodation and the best deals can be found easily because these platforms have the most comprehensive inventory.
Packing things
Do you know, that there are apps already, which can help you with your bag packing? You can make a list yourself, pack everything, and almost for sure get rid of 20% of your staff without any problems. However, you can download a PackPoint, and relax. The app will prompt you what to pack based on the destination, weather forecast there and your trip duration. The smart application will even take into consideration the opportunities to wash your clothes and wear them several times. So why hesitate, if you can simply try the app right now and add up yourself inspiration for the future trip.
Insurance purchase
You may think that you are quite healthy and full of energy, however, the aspect of travel insurance should never be neglected. Travel insurance is a must since it's not just your medical protection, it covers you in cases of unexpectedness, when your flight is canceled, when something is stolen, camera broken, whatever.
The insurance costs you just several dollars a day, but it's a perfect umbrella against the unforeseen situations, which may mess your holiday up. Find the company, which will offer you the most comprehensive insurance and just go for it.
Enjoy your rest
As soon as your cherished day has come, just set out and leave all your worries and disturbances behind. You've been looking forward to the holiday for quite a certain time, you've prepared well and nothing should disturb you now. Just relax and enjoy everything happening to you, come back home innovated with plenty of new experience, impressions, and store of energy for the time until the next trip.