Product Development Process 101: Secret of Success You Need to Know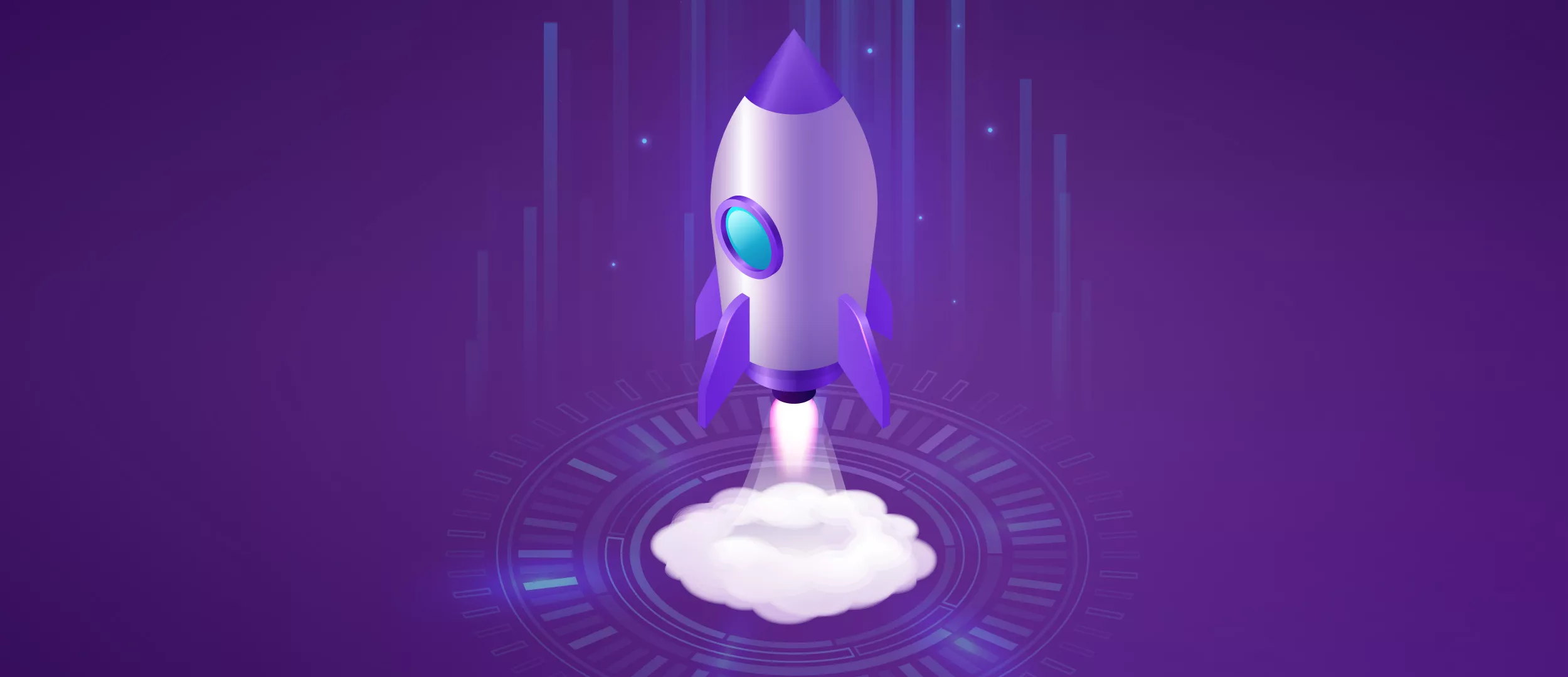 It may require much effort to make a new product come to life. Although you know that you have a concept that can benefit a particular market, you are still determining how to get your product to market.
It can be not easy if you've never done it before because you might not even know where to start. Fortunately, there is a guideline for the new product development process, a method that will enable you to realize your ideas. To help you realize your vision, we'll cover everything you should know about the product development process and some strategies to improve it.
What is a Product Development Process?
The new product development process includes several stages to create a product from an idea and bring it to market. This entails determining a market need, investigating the competitive landscape, conceiving a solution, creating a product roadmap, creating a minimum viable product, and more.
This process of development can initially be idea- or market-driven, but it involves the same steps. This process helps to break down the work into tasks and organize the joint work of specialists in various areas.
Who Takes Part in the Process?
Product managers typically act as the strategic drivers of the new product development process because it is ultimately up to them whether the company's products are a success or a failure. However, this procedure is more than just a product management task. The following teams must collaborate on and contribute to product development: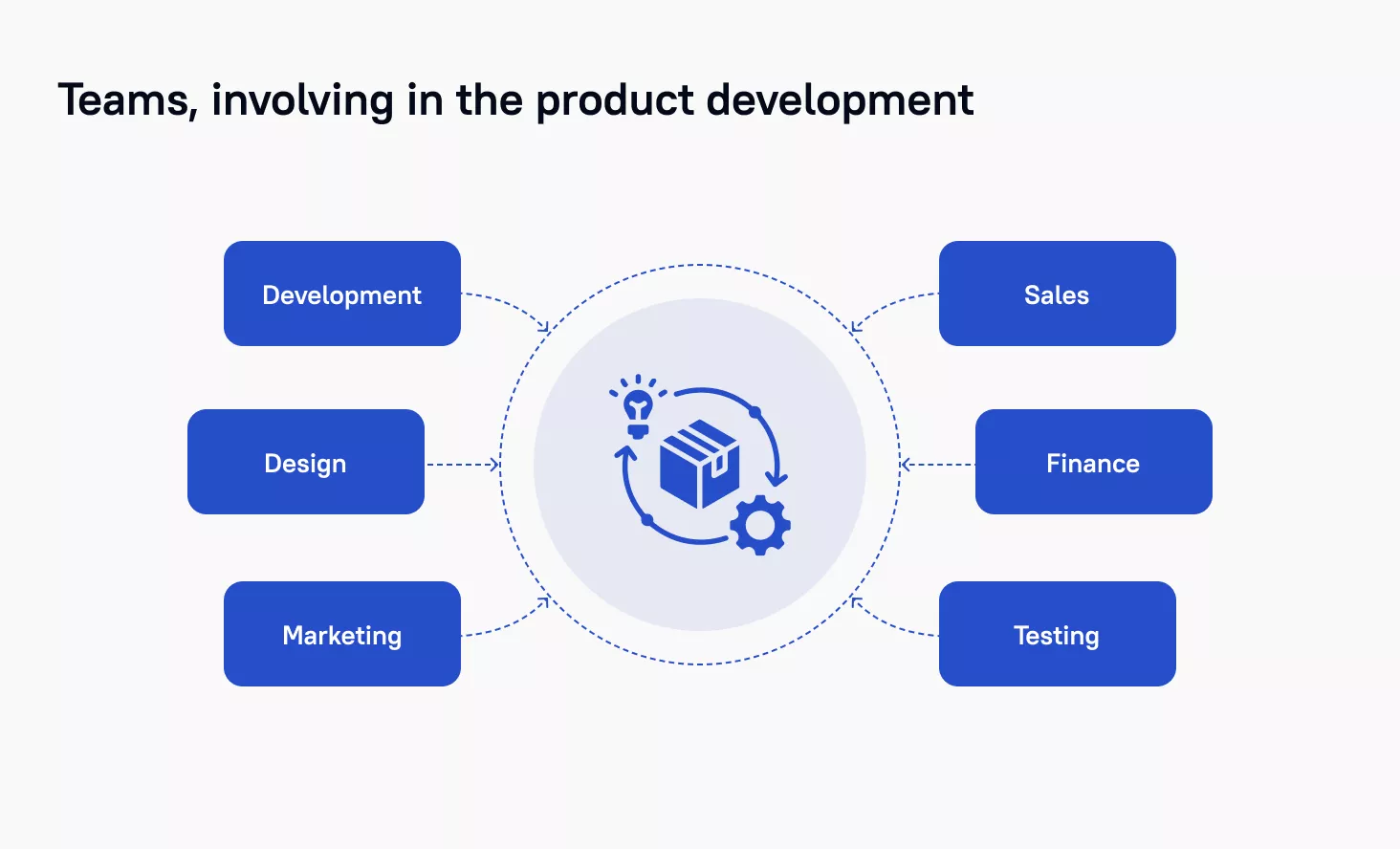 Product managers serve as the development process's strategic directors. They assemble the cross-functional team, convey the overall objectives and plans for the product (via the product roadmap), and keep track of the team's advancement.
Things to Consider Before Developing New Product
Let's look at some of the requirements for product development before we examine how to develop a new product. Before creating your product, ensure you've considered the following things to save time and energy.
Does the product have a market? The product's potential market size will depend on how important and frequently the proposed development satisfies the need. If your concept is idea-driven, there may not be a market need for the product, so you must evangelize the market to sell the product.
How can the product get to its customers? Is there a way to transport and deliver the product idea to that target market, or will you need to be creative and form new distribution partnerships?
What rivals will it face? Will the product be a copycat competing in an already-existing market when it launches, requiring a stronger value proposition than its rivals and significant customer acquisition efforts? Sometimes competitors are preferable because it shows a need for the product. Alternatively, will it be a unique product with little direct competition where you will concentrate on differentiating your product from the industry standard?

7 Stages of New Product Development Process
Although we outline the product development process as a series of sequential steps leading to a conclusion, the reality may differ. You will switch back and forth between the various stages as the stages of developing a new product frequently appear in a somewhat disorganized order.
Idea Generation
We start by outlining the original product concept. In many cases, it will be challenging to identify the precise source of the product concept because you may have drawn inspiration from an "aha" moment, a conversation with a friend, a piece of reading, or a statistical occurrence.
Useful Tips
You can conceptualize a product idea in countless different ways. As you balance ideas, user feedback, helpful advice, and market feedback, the process frequently takes a long time. You can better define a product's concept in writing if you take notes as you go.
Describe the main features; the user needs it satisfies, and the target audience now. Consider writing a summary of the idea.
Brainstorm: An organized brainstorming session is a great place to find ideas. Take notes throughout the session and keep an open mind at all times.
Pitch proof: Tell others about your product idea. You may be prompted with valuable advice to make your product more attractive and competitive.
Market Research
Market research aims to quantify the scope and characteristics of a product's demand. Although it's a crucial exercise that financial partners frequently request, the product should be defined by something other than it.
Useful Tips
Online research: The majority of market research can be done online. Numerous market statistics are available from services like Statista, and Google searches will increase even more.
Changes: Keep in mind that things are constantly changing. Building a market hypothesis that modifies your market size estimates and reveals interesting market information about your product may be worthwhile.
Business Planning
A product launch's financial aspect is crucial. The type of business plan you require will cover all the economic factors involved in creating and marketing the product, even though you don't need one in its complete form.
Developers will consider all the investments made during the product development process. After that, the team will determine the parameters for the necessary sales pipeline and associated expenses.
Useful Tips
A helpful strategy is to create a business plan that includes two distinct stages: a stage for the entire product development process and a separate stage for the launch. Each phase's variables will be unique and might call for various investment types.
Costs associated with the product development phase include time spent doing research, buying reports and outside expertise, and creating prototypes. The business plan for the launch phase will confirm the amount of investment allowed.
Hypotheses: Using underlying beliefs will always be related to the most critical questions in any business plan. Keep them concise and put them in writing.
Simulations: The best business plans incorporate hypotheses created as variables to make simulations possible.
Prototyping
The prototype you design for your product is the inspiration for this step, though occasionally, a digital mock-up of a physical or digital product will serve as your prototype.
A prototype, also known as a beta, is the last iteration of your product that you can use to test your usage hypotheses and present to potential investors and the market.
Useful Tips
The ideal situation is for you to participate in the prototype's construction actively. Still, occasionally you may need to outsource the task because the equipment or supplies needed to make a physical prototype are not readily available. In this situation, you must create the product's technical specifications with great detail.
Allow others to test it: Of course, testing is one of the prototype's purposes. Allow others to try it because they need to gain your extensive background knowledge. Informative responses arise spontaneously.
Testing
Before your product is ready to sell, testing is a method of getting market feedback. It can be an emotional experience because it places your product in a natural market position and enables interaction with your initial group of clients.
Even though the product needs to be finished, your testing campaign has helped improve your sales pitch.
You can determine your positioning strategy by conducting tests to gauge real users' reactions to the first version of your product. Even before the product development cycle, you can produce purchase orders for the upcoming item and earn money.
Useful Tips
You'll need to rush through each phase of the product development process as if you've already completed it. You should describe the market, and your product, show a prototype, suggest a price, and generate a wide range of potential first-time users.
Keep up the pace: Testing projects have a deadline and a goal to accomplish. You have to keep up.
Product Development
Your prototype is complete, and when combined with what you learned from the crowdsourcing campaign, it should help you create the technical requirements. You should hire outside designers to supply the design specifications required for the finished product.
Useful Tips
You'll experience fewer surprises if you write specifications more accurately. If your product is physical and you are at this process stage, you may be subcontracted to an outside company that may even be in another country. The success of the design and production process will depend on effective project management.
Plan for the Unexpected. You are at the process's highest risk at this crucial stage. Numerous factors are beyond your control, so you must prepare for the unforeseen.
Always have a reserve. Ensure you've included some buffers for unforeseen delays when scheduling a launch date.
Commercialization
Getting the sales and marketing for a new product right is one of the most challenging tasks in the entire process. Even though it's a minor stage in creating a product, a go-to-market strategy is essential for its launch.
Additionally, you'll need a pricing strategy that considers the product's novelty in the marketing plan.
Useful Tips
In this step, you'll decide how you'll reach your target market, how much you'll charge for your new product, how your business will operate financially, how your conversion funnel will look, and what sales strategies you'll employ. You'll also specify how the end user will receive it.
Be flexible. Keep your plans loose. Spend more time and money on the channels where you succeed most.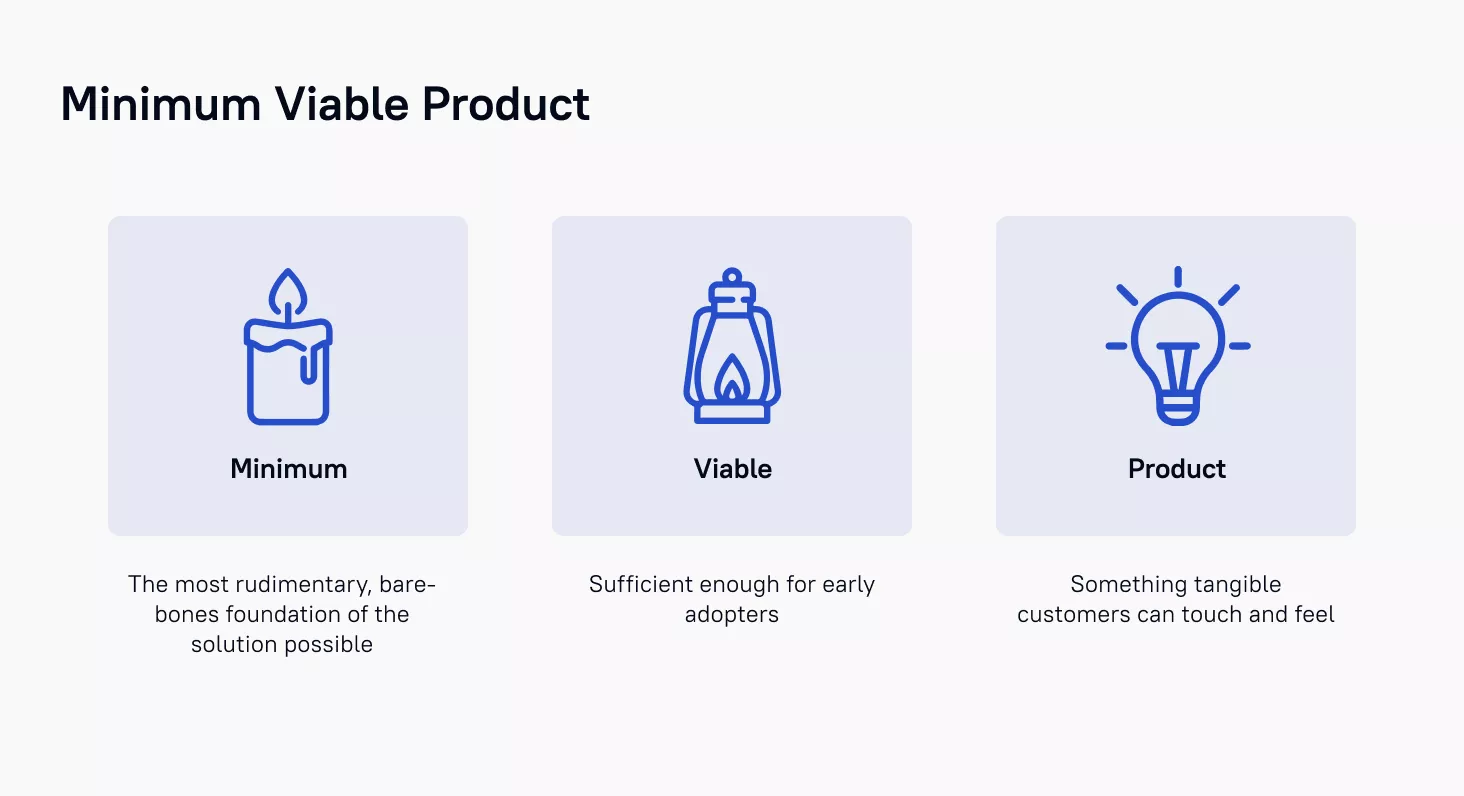 The simplest version of your product — a Minimum Viable Product (MVP) — should have just enough features to demonstrate the validity of your value claim. The Lean Startup author and founder of the startup MVP, Eric Reis, defines an MVP as:
"That iteration of a new product that makes it possible for a team to gather the most verified customer learning with the least amount of work."
The minimum viable product (MVP) is a test to see if your target market will use your product.
It's a straightforward approach that works incredibly well.
A Minimum Viable Product has these three critical features:
People are willing to use or purchase it at first because it has enough value.
It provides sufficient evidence of potential future benefits to keep early adopters.
It offers a feedback loop to direct upcoming development.
An MVP's development team will focus only on the absolute necessities and add additional features as they learn more about the needs and preferences of the target market through actual customer use.
As user feedback may significantly deviate from the original project, the product may change drastically or even be abandoned. On the other hand, the development teams will only waste resources (efforts, time, money, or advertising) on a product that no one needs, wants, or enjoys.
The entire focus is on learning during product development by gathering data from customers who have already been validated. Instead of using surveys or forecasts to try and prove marketing hypotheses, watching users as they use the product is much more reliable. A common mistake is introducing a product so far below users' expectations that it could be more viable.
The MVP approach generally works well for technical products used by users who are frequently eager to offer valuable suggestions on enhancing or updating the product.
Best Practices for Successful Product Development
Most businesses that consistently deliver successful products to the market share certain strategies, even though their specific approaches may differ. Some of these recommended methods for creating new products are listed below:
Consider your users' needs and frustrations as you begin.
Utilize market analysis and user feedback. (Don't innovate in a vacuum).
In your company, frequently communicate—exchange information and insights.
Use one of the numerous frameworks available for your product development process. (A system must be in place before you attempt to develop.)
As early in the process as possible, validate your product concepts. Before a product's general public release, you may conduct a "soft launch" to test it out on many early adopters.
During the ideation and brainstorming phases, involve your cross-functional team. You can glean great market information from a variety of sources.
Plan out a reasonable timetable for development.
Concentrate only on concepts your organization has the resources and know-how to implement.
Product Development Examples and Why They Work
Developing a product from conception to release is fraught with dangers, such as poor task and priority management and a lack of customer understanding. There are countless examples of the product development process going wrong, ranging from Betamax to Google Glass.
A strong product development strategy can help you reduce the chance of succumbing to these complications. The following examples of product development give a general overview of the process for various businesses in various industries. It is critical to observe the product development life cycle in action and gain insight from other businesses' achievements.
Dropbox
Based on insights from their usage data, their platform, which initially served as a file-sharing service, has developed into an organizational tool for teams. The initial purpose of Dropbox as a peer-to-peer platform was to simplify the information-sharing process between people.
Version history, folder management, and admin rights were initially single-user features that grew as customers used Dropbox to collaborate with their teams. For instance, the developer introduced Dropbox Paper when their team determined a need for collaborative documentation.
Netflix
DVD rental services were Netflix's original business model. As one of the most well-known over-the-top (OTT) platforms today, Netflix's transition to streaming media is an excellent illustration of how a business can adapt to market needs. And their subsequent shift from licensing pre-existing media to the creator of original content demonstrates a profound understanding of what users expect from an OTT streaming service.
Throughout its development, Netflix recognized market needs and created products to fill them. Every choice Netflix makes is based on in-depth user insights, whether it be easy to access DVDs in the beginning or account profiles and on-demand streaming in the present. Every update has also assisted them in gradually raising their prices.
Houseparty
The social media app for in-person interactions, Houseparty, is an excellent illustration of how products develop gradually. They needed methods to boost user engagement as their platform expanded and became a tool for connecting with individuals and small groups. To learn more about the areas of the app where users encountered the most difficulty, Houseparty used Taplytics to conduct A/B tests and usage experiments.
Through their experiments, Houseparty gained a better understanding of what resulted in a drop in user engagement and discovered a chance to alter their onboarding procedure. They saw increases in the following important app usage metrics by minor adjustments to the onboarding procedure.
An increase in user contact permission of 15%.
An increase of 9% in push notification opt-ins.
Conclusion
We've looked at the key stages of a new product development process, but the more crucial steps can change depending on the type of product you're creating and where it came from.
If you have a breakthrough idea that needs to be brought to market, or have you identified a market niche to establish a brand, just contact us, a free consultation is available.