Good website design examples

Professional design is not created to simply please the eye, it helps to reach website goal by structuring its content in a right way. It not only attracts attention but also effectively captures it. Otherwise visitors won't turn into customers. In this article we are going to show you some website design examples and talk about the latest trends in this area.
Successful website design tips
1. Develop a strategy. Even when your website design looks amazing, if users can't actually understand what it is all about, they will leave without making a purchase or contacting your sales department. That's why design has to clearly demonstrate visitors where they came, what can be done here and why they should stay.
For example, here's a Tessemae's website selling flavors: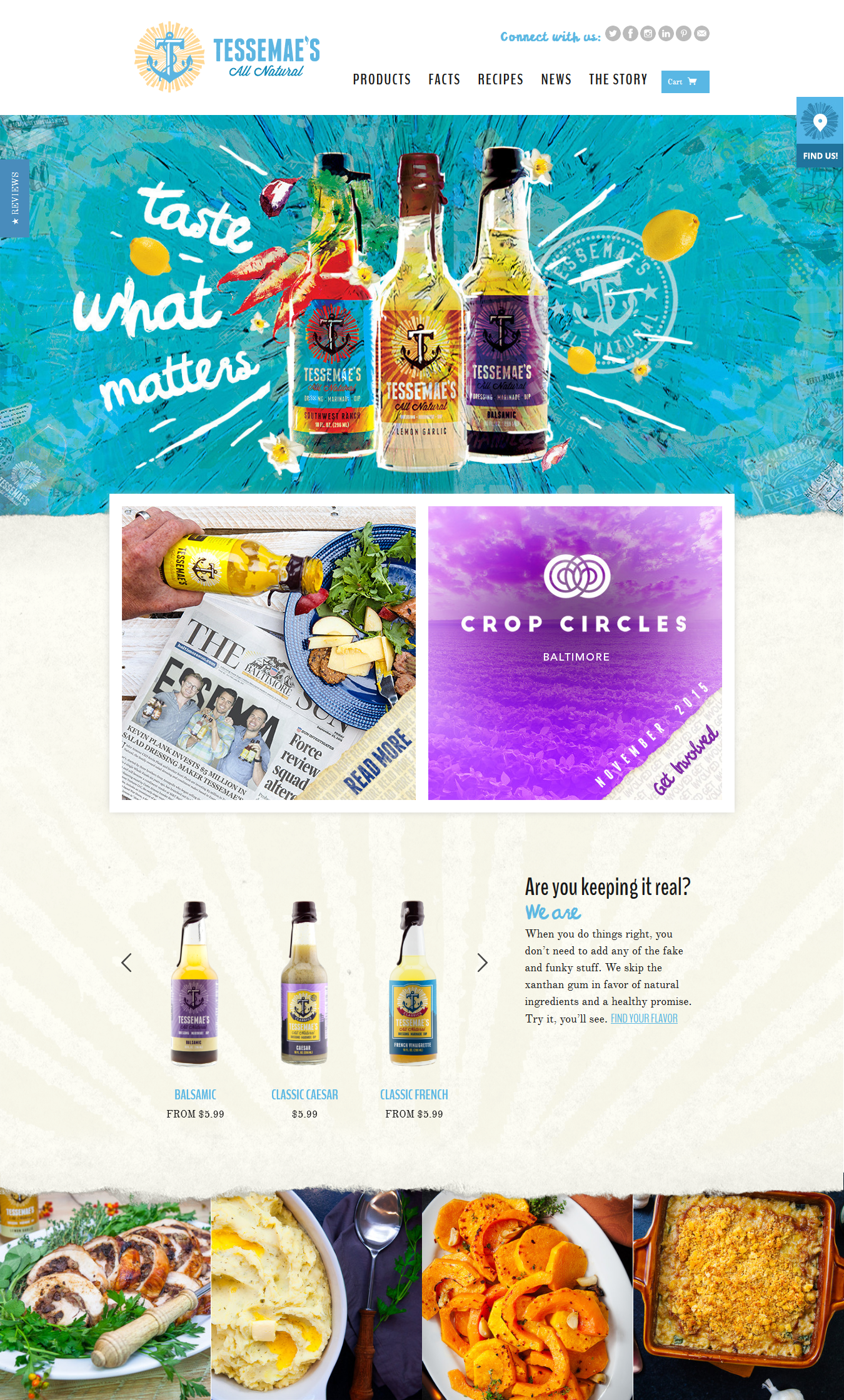 It shows photos of products and dishes cooked with them and uses bright colors reminding people about spicy food. Visitors can easily understand what kind of product is sold here.
And here's an example from service sector — modern website of Kephart architectural design firm: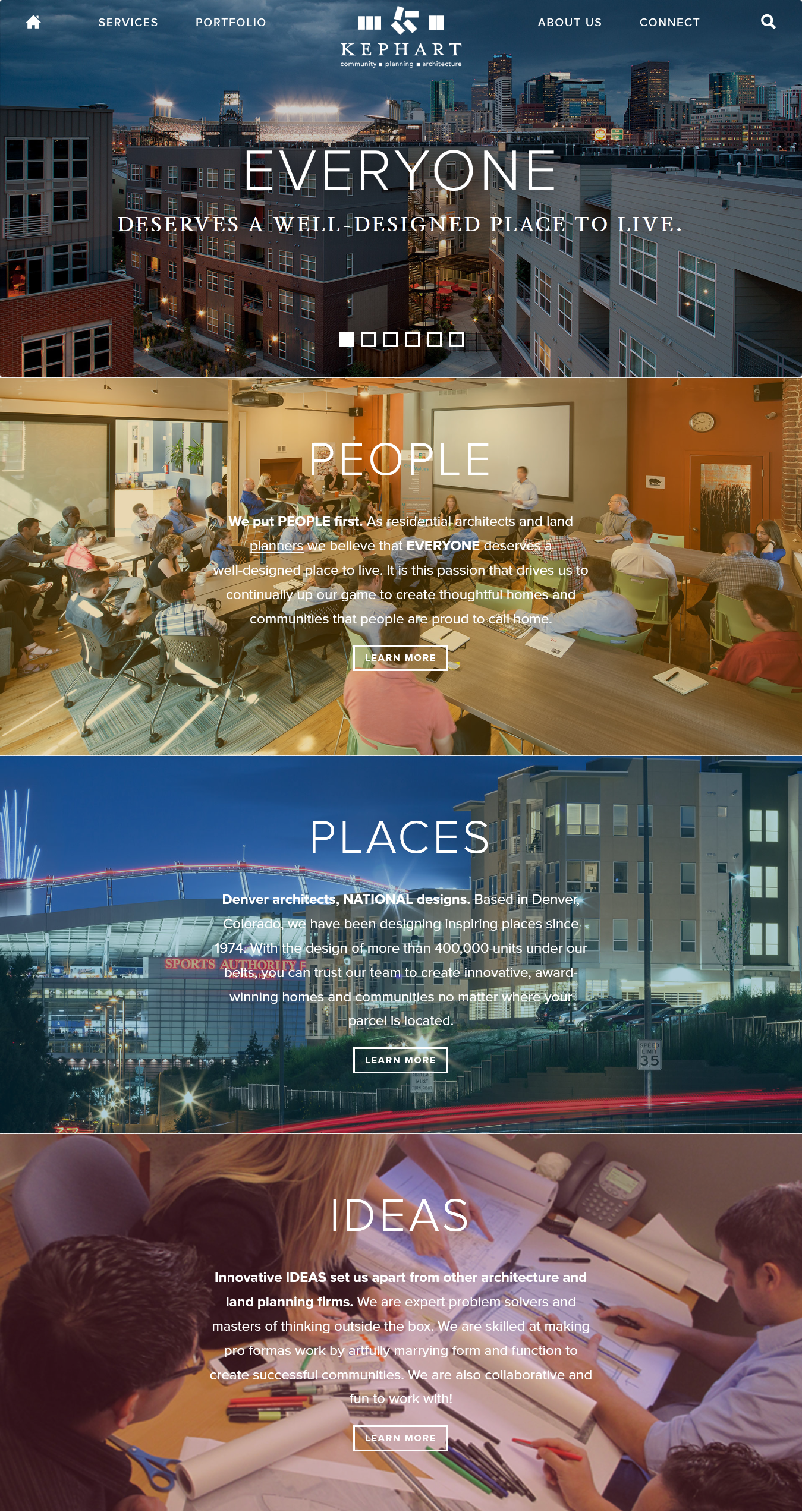 Design uses the combination of high-quality photos of buildings and people which helps to convey a message about inhabited living spaces.
2. Check usability. Usability takes into account many factors, from load speed to easy-to-use navigation and search box availability. Check out our article on web UI design principles or read this summary:
Know who your users are (website providing tools for mathematical modelling will be different from online shop selling fashionable clothes).
Use patterns users already know (if they don't understand how to use your innovative navigation system, chances are they won't pay much attention to the carefully selected content).
Create a clear visual hierarchy: show users what is the most important information and separate text blocks from each other so that users can easily scan through them.
Don't overcomplicate. If there's an easier way to do something — stick to it.
For example, Wunderlist uses icons and principles familiar to users of email and office software (drag-and-dropping tasks in list, inbox, chat, notifications) and striking out that comes from the days of paper-based to-do lists: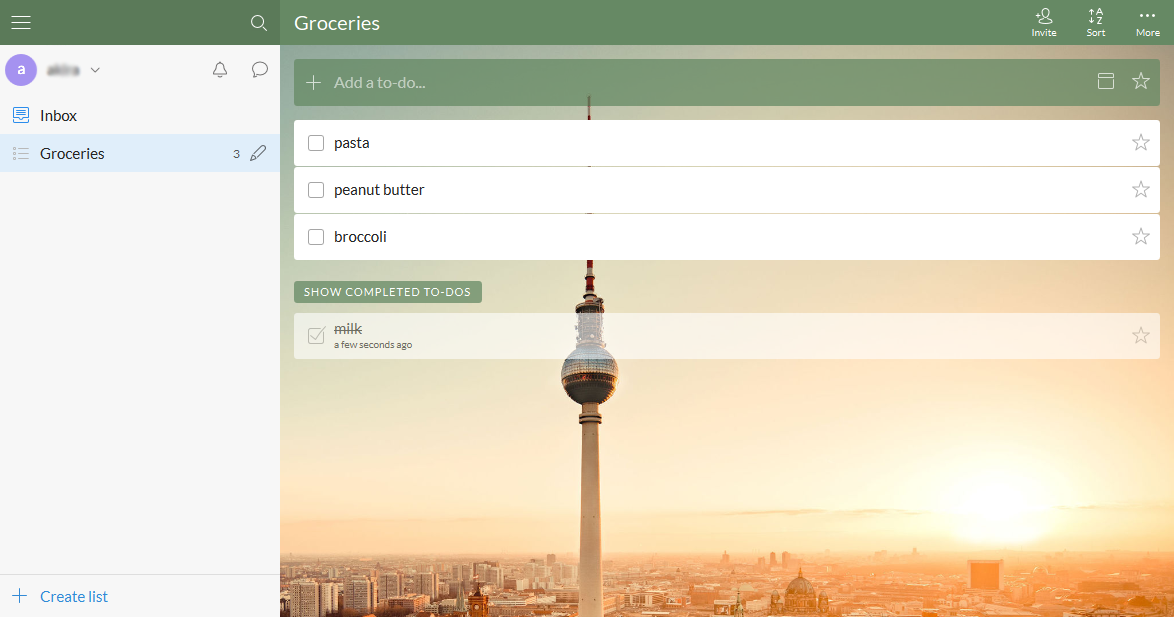 3. Maintain the style. Good website follows other marketing materials of the company, uses corporate colors and expresses company values. At the same time it follows the rules of composition and correctly uses negative space to separate blocks of content. It evokes the right feelings: reliability, happiness, confidence or compassion, depending on website goals.
For example, Starbucks website uses corporate shade of green and black — color of the brewed drink company sells in 67 countries and territories around the world: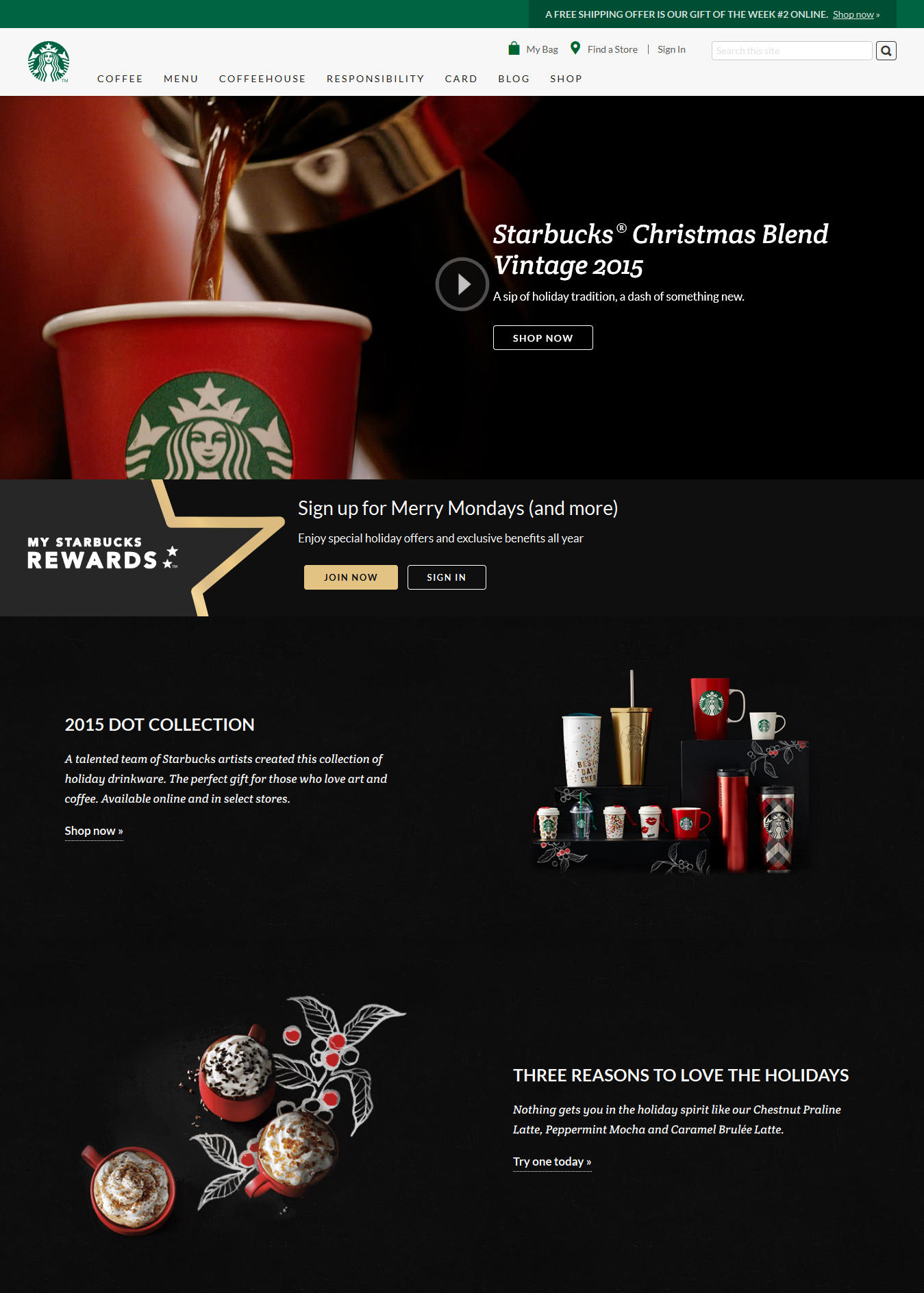 4. Use quality content. Quality means two things here: usefulness and good readability. If useful content is hard to read, no one will ever learn how valuable it was. At the same time even the best design won't save dull content with zero usefulness to users.
5. Make sure visitors can trust the website. Corporate website with email as the only contact option doesn't help in building trusted brand. Blogs with no information about their authors seem to be unreliable. Online shop telling nothing about payment and delivery options doesn't receive many orders and non profit that doesn't explain how it uses donation will get none. That's why you should check:
Is it clear who is the owner of the website?
Is the corporate logo visible enough?
Is contact info complete? Mailing address, working hours, telephone numbers and email should be easy to find.
Is there a section with info about company employees? Telling visitors more about your team helps to build a connection even before the actual contact.
Are there client feedback and portfolio available?
What is known about the history of the company? How long has it been on the market? Who is the founder? Who are its investors? What are company goals?
What are warranty and replacement terms? Terms of use and privacy policy?
Good website design examples provide answers to these questions that demonstrate company reliability and desire to build long-lasting relationship with the client. For example, on official Hewlett-Packard shop users can find all the necessary links to the terms of use, privacy, warranty and product recycling information in the footer of the page: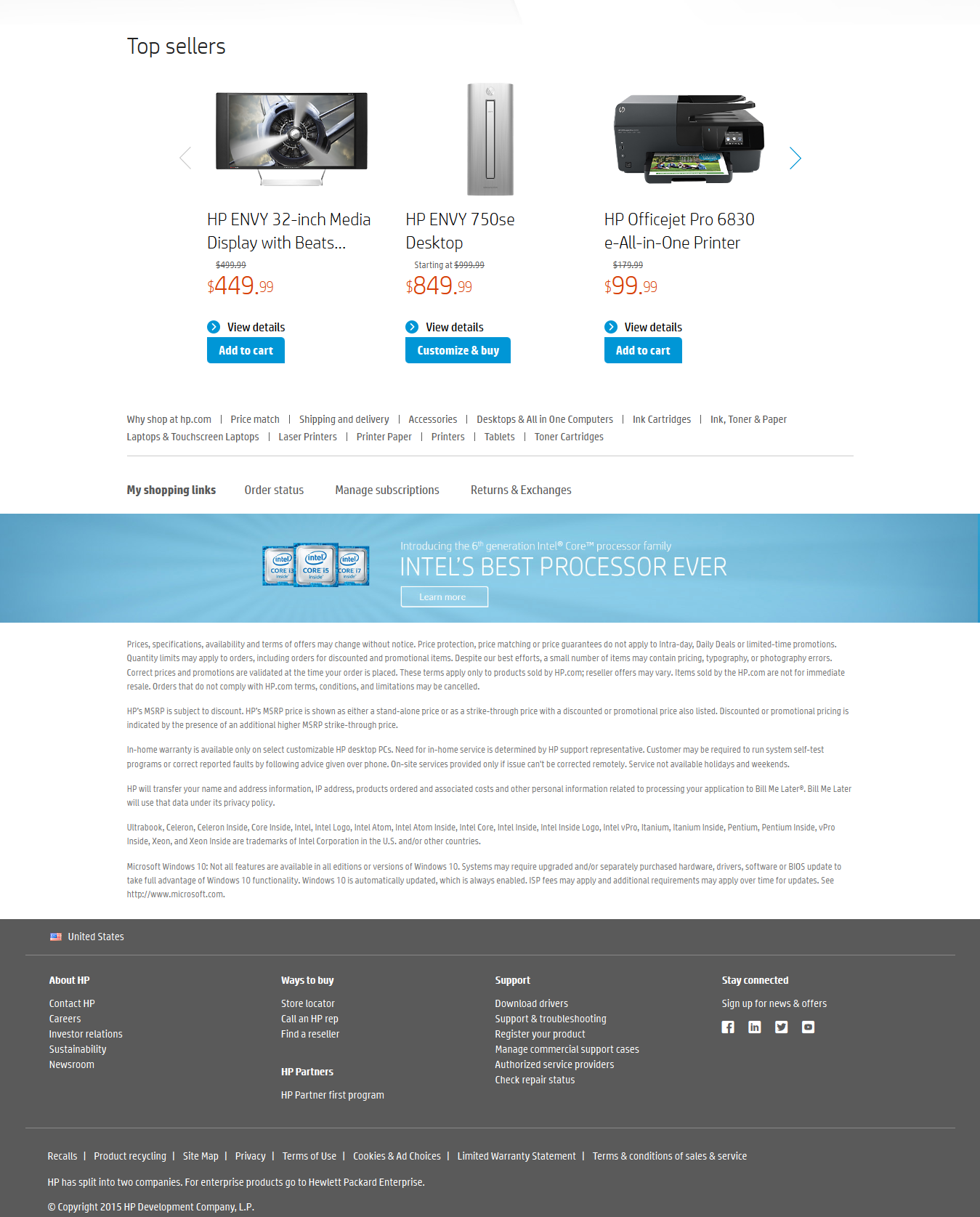 Prices are also clearly displayed which helps to build trust.
Latest trends in website design
Apart from following the above-mentioned principles, you should also take into account the latest trends in web design and use those that are applicable to each particular case. What is popular now?
Responsiveness
If in the past only PC and laptops were used for Internet browsing, nowadays we have a lot more of personal devices to take into account. For users to be able to comfortably use the site on any of them, you should consider creating a responsive website: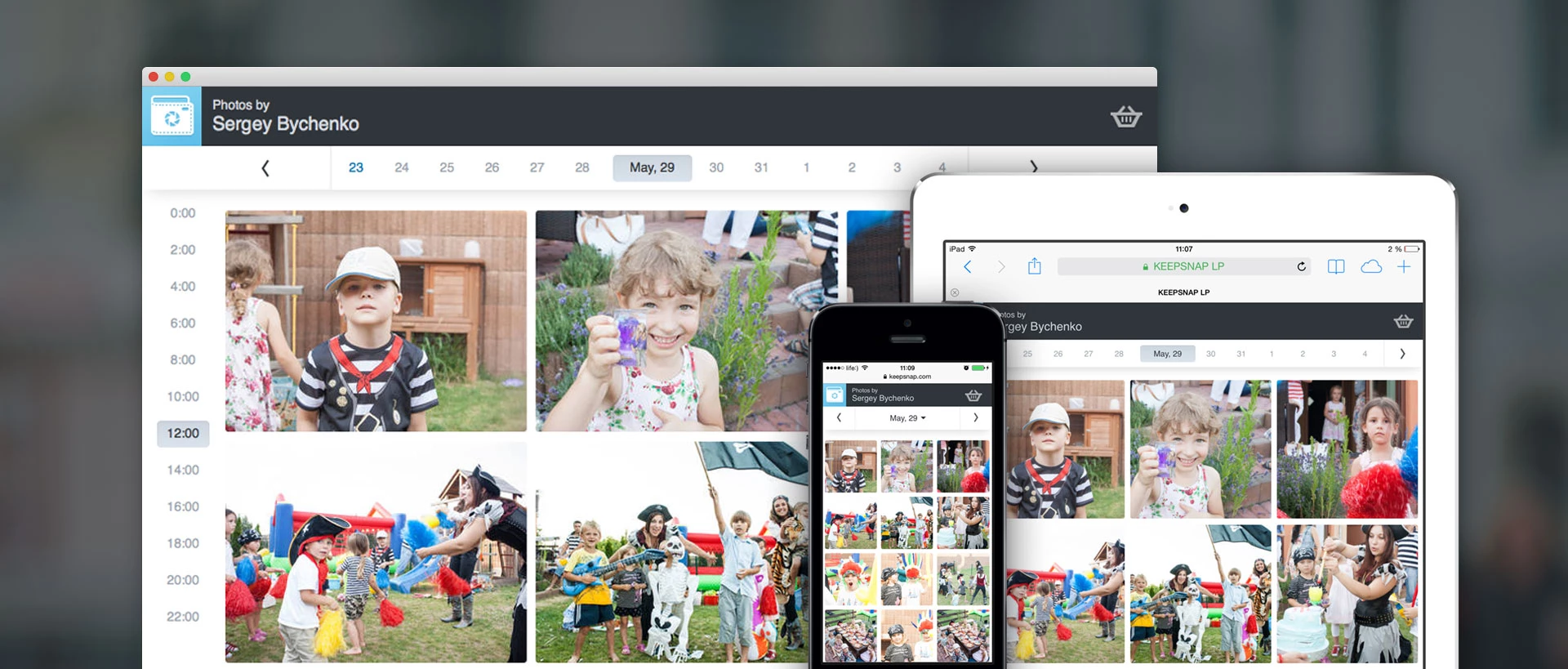 Flat design
Flat design is going to stay popular thanks to it end-user oriented nature. It is simple, doesn't involve redundant effects and favors simple typography: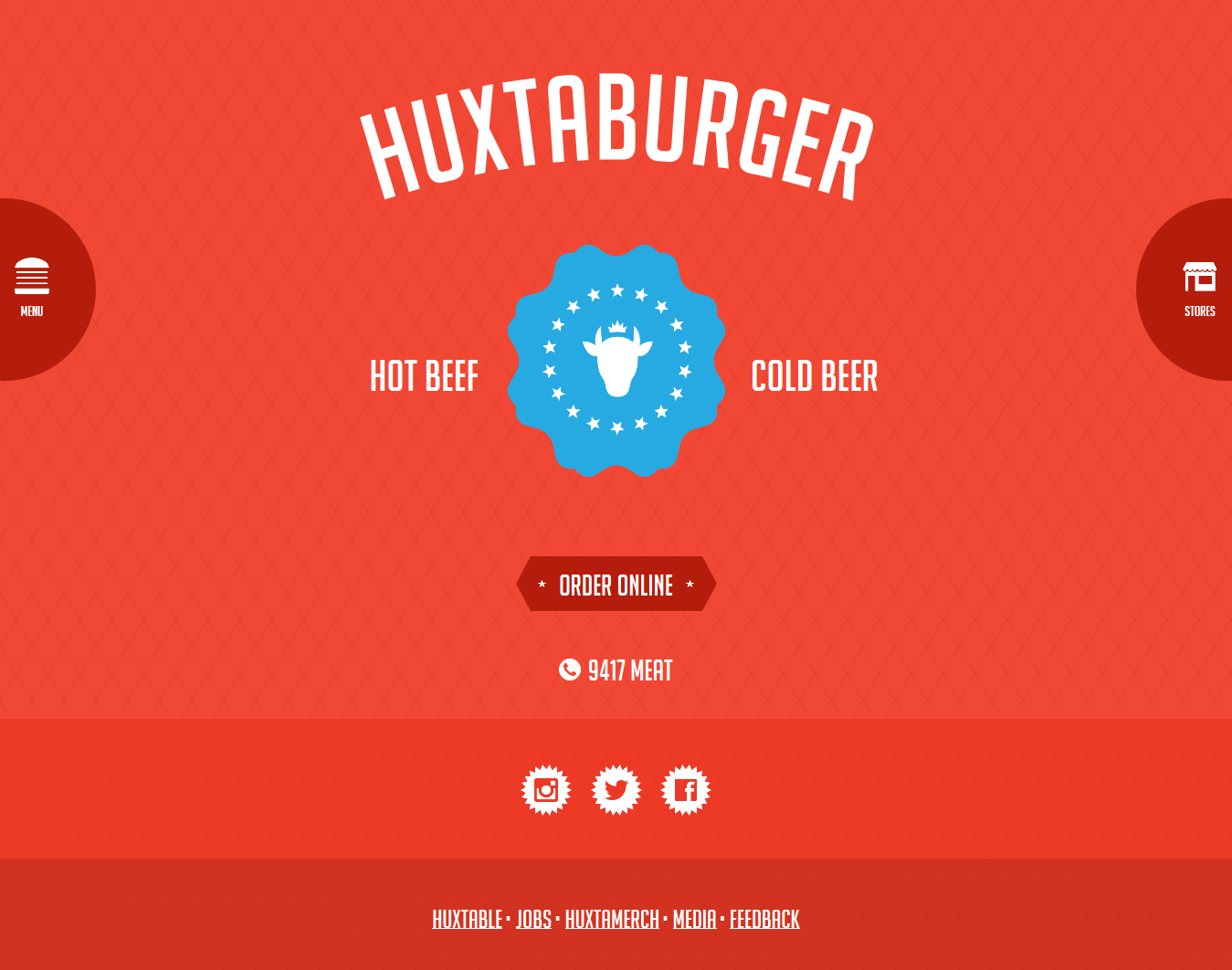 Use of videos and animations
Background video and animation are used to make site more interactive and help users to immerse themselves into the right atmosphere. Here's, for example, a page of our IT event with background video: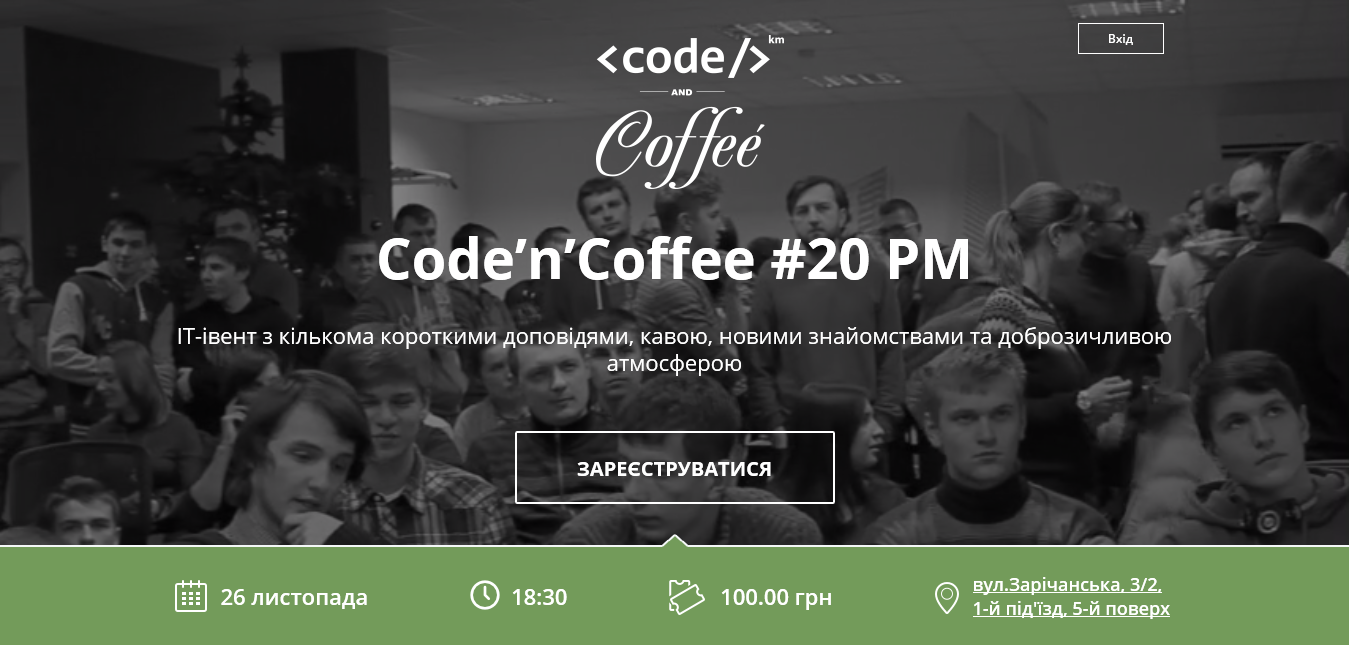 Widespread use of UI patterns
With growing popularity of single-page applications sites tend to become more and more unified. Numerous web design examples show that hamburger menus, short registration forms, social networks login and long scrolling are quite widespread nowadays. For example, here's registration window typical for most sites: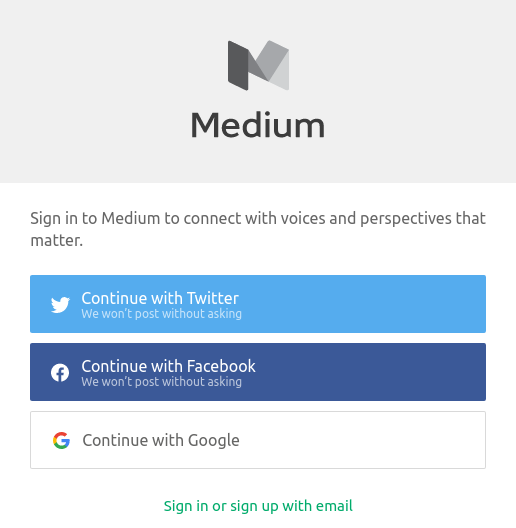 To understand whether a particular trend is something you should consider, ask yourself:
Will it dim understanding of website goals?
Will new design make navigation more complex?
Will it prevent users from using the website? (For example, make the process of registration or leaving reviews less straightforward.)
Will it interfere with brand perception?
We hope that ideas for ecommerce website design from this article will help you decide what would you like to see at your company website.
We, studio stfalcon.com, develop websites and mobile apps designed to keep your customers satisfied. Don't hesitate to contact us today!