Best Farm Management Software

According to Statista 10 years ago there were 30 000 farming-related apps available on Google Play. By 2016 the number of applications of such kind constituted an amazing 2.6 million and the global market size of the farm management software and services is going to grow from 1307 billion U.S. dollars worldwide to almost 2.9 in 2021, which is more than twice.
Obviously, the demand for cloud services and improved farming practices increase to enhance cost-effectiveness, it facilitates efficient market growth.
Farm management, assessing crop growth, resource estimation, and machinery fixing are just some of the tasks, which can be supported through agriculture software products and mobile farm management apps. However, the list of possibilities expands all the time.
There are plenty of ways and approaches to farm management, which vary according to the size and specifics every entity has. Anyway, different kinds of agricultural software are able to simplify and optimize the task considerably.
The choice of modern applications and farm solutions for the agricultural industry is abundant and variable, we made our top 5 list for you to see the possibilities of such a soft and chose the one best suited for your business. More than that you may figure out the key features required and go for a custom solution for your farm.
What is Farm Management Software?
Farm management digital products facilitate in farm's production operating. Such agriculture solutions enhance farms' effectiveness and consequently profit by analysis and understanding of crop growing, animal care, agricultural economics, and proper technical services for equipment and facilities. All these tasks can be realized through profit estimations and measuring, staff performance and field activities monitoring, control of resources and inventory, crop and labor management as well as overall business accounting.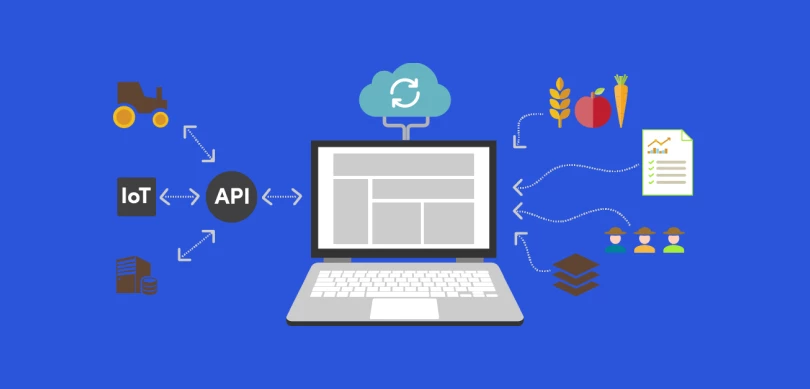 The whole complexity of these operations can be automated and digitalized, which is a great advantage of а modern life.
As you can see farm management software can be beneficial to both small and large farm operations. They can either manage only a certain aspect of the business or be complex.
Best modern farm management software solutions
Agrivi
Agrivi makes planning, tracking, monitoring and analysis of farm activities easy. Tillage, planting, watering. spraying, fertilization, irrigation, harvesting, and other procedures can be managed with it in a few clicks independently of the farm size, its specifics, and type of production.
Agrivi farm management system allows tracking inventory, avoiding waste, and preventing stockouts as well as managing workers and resources. Besides a farmer can have all documents and reports in one place for effective production and advance sales, expense tracking and farm finances control.
Possibility to monitor weather, soil health tracking option, stock controlling and best-practice production processes knowledge base are precious for farmers' features, contained in the Agrivi farm software solution.
EasyKeeper
EasyKeeper is a cloud-based herd management solution. Created by a passionate goat keeper, the software allows to always stay connected and manage herd's records from any device. It can be done anytime and anywhere if there is an internet connection. EasyKeeper keeps your herds' data in one place. The product provides quick access to data and is able to generate complex reports, schedule tasks automatically and remind the farmer about them when it's time. So, the farmer can not only plan daily activities and estimate resource needs, but also perform checks to avoid mistakes. Regular insights allow taking timely and well-weight decisions to rise productivity.
The pricing starts from 19.00 USD per month and a free monthly trial is available to test the product.
Granular
Granular is a unique product, a suite of integrated digital tools and services. In fact, it is an amalgamation of the farmers' experience, agronomists knowledge, data from scientists and innovative business and technical insights of the entrepreneurs and engineers from Silicon Valley.
The solution allows convenient crop planning through crafting strategies for each field separately, estimations of optimal water necessities and weather effect predictions. Granular can cope with a large amount of data and present real-time analytic reports for reasonable and well-timed decisions.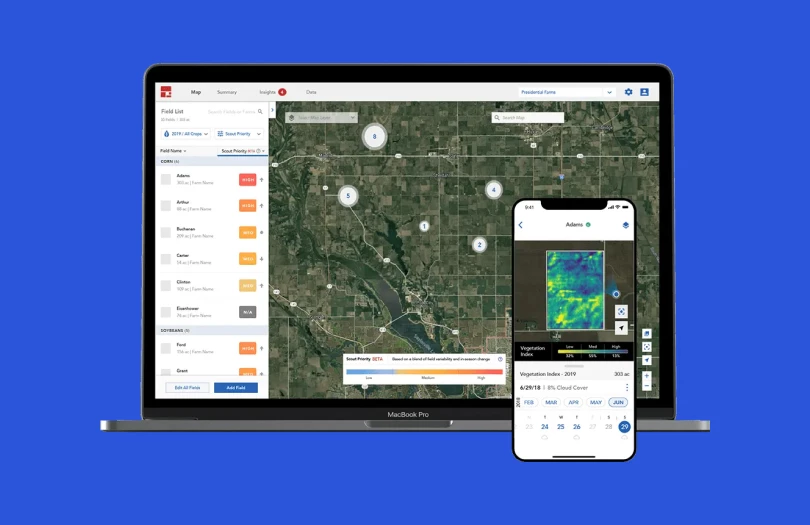 The solution allows convenient crop planning through crafting strategies for each field separately, estimations of optimal water necessities and weather effect predictions. Granular can cope with a large amount of data and present real-time analytic reports for reasonable and well-timed decisions.
Besides, the app offers a farmers' networking platform, improving teamwork efficiency, and simplifying farmland research and transactions.
Conservis
A farm management software solution, which was created by farmers, unites various data streams in one platform. Being cloud-based, it perfectly facilitates enhancing efficiency and cost-effectiveness of agrarian business.
It is capable to provide farm activities and assets visualization in real-time. The integration with the tools covering every stage of the production year facilitates creating operational scenarios and analysis of the harvesting processes, as well as budgeting.
Additional modules make purchasing and inventory information available here and now so that any shortages can be flagged and avoided. Not only planning and budgeting but production tracking, scheduling and reporting as well as book-keeping, crop and contract management are available through the Conservis solution.
Farmlogic
FarmLogic is a farm record-keeping software based on the web which allows keeping track of farm and service records, GPS mapping of the fields, soil sampling, and scouting. It is aimed to facilitate agrarians' up-to-date decisions putting the whole farm in the pocket. Simple and effective tools are at the same time intuitive and easy to use. It contains an extensive pesticide database and allows meticulous analysis and recommendations for precise fertilizer application due to soil test pro feature.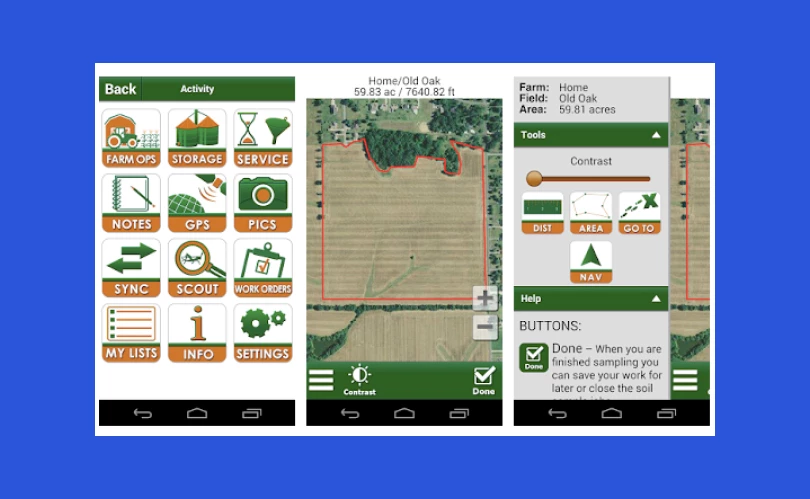 FarmLogic operates not only through the web headquarters but also via the mobile app thus providing the user with the info on farm operations at any time from any location. The solution operates even offline automatically synchronizing data as soon as the Internet connection appears.
Conclusion
As you can see, the farm management solutions are is quite variable. So are the prices for using it, some of them may start from 10 USD per user, per month, some should be purchased one time and installed locally. However, you can always define the tasks and features you need and order a custom solution for your business. On the one hand, you won't pay for the features you do not need. On the other hand, you can get a convenient and effective solution for your specific needs.
Our team is eager to discuss it in more detail and consult you at any time.