How to Hire Magento Developer in 2023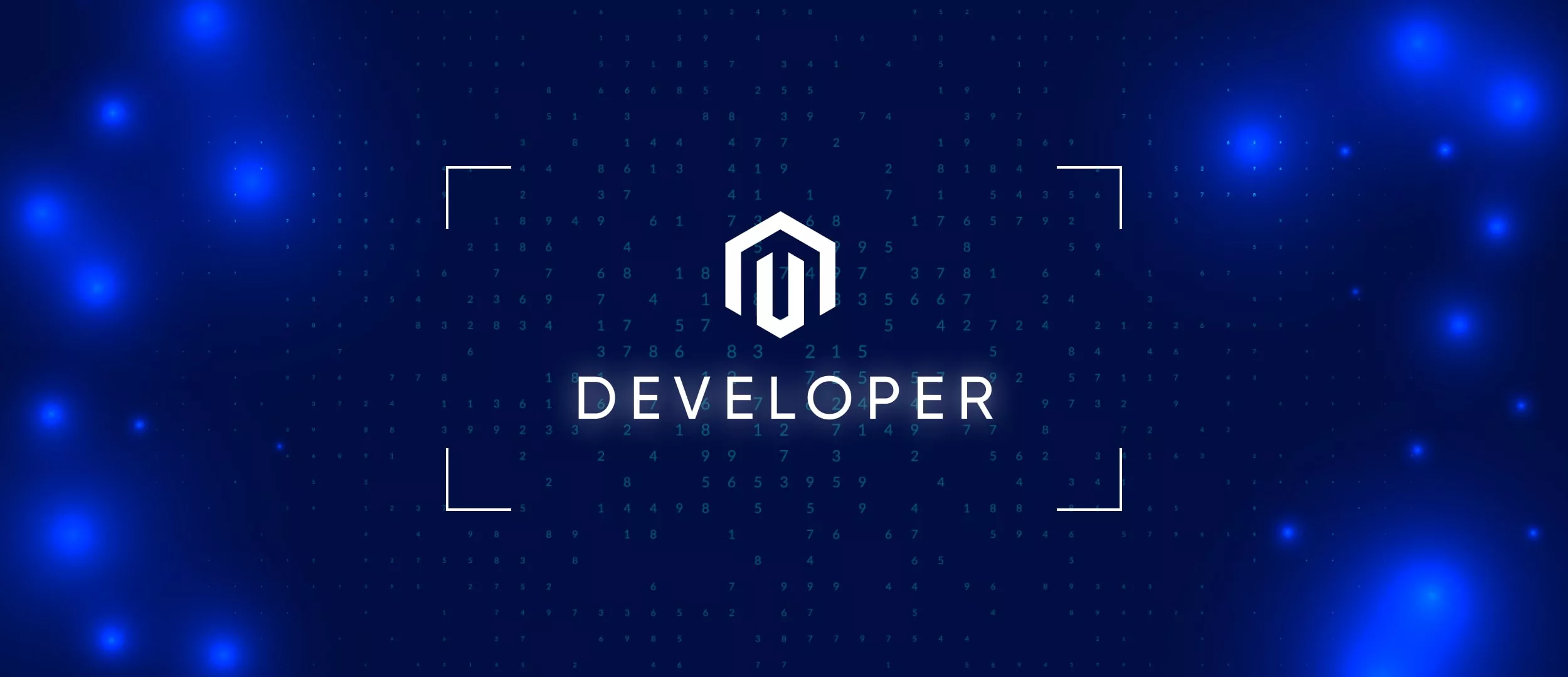 Magento development services offer a range of customization options for online stores. The platform is known for its flexibility, scalability, and robustness, making it a top choice for businesses of all sizes, from small startups to large enterprises. Magento is also highly customizable, allowing companies to create unique and personalized customer shopping experiences.
To make an informed decision when selecting a Magento developer, it is crucial to consider several factors. In this blog post, we will look through tips that can help you choose the right developer for your project.
Benefits of Magento for eCommerce Websites
Magento is a popular eCommerce platform that offers a wide range of features and benefits for online merchants. Here are some of the key benefits of Magento for eCommerce websites:
Flexibility and Customization: Magento offers a high level of flexibility and customization, allowing online merchants to create unique and tailored eCommerce websites that meet their specific needs.
Scalability: Magento is highly scalable, meaning that it can accommodate the growth of your business and handle large amounts of traffic and sales without compromising performance.
Robust Feature Set: Magento offers a wide range of features that are essential for eCommerce websites, including product management, order management, payment processing, and customer service tools.
Search Engine Optimization (SEO): Magento is built with SEO features such as customizable meta tags, search engine-friendly URLs, and XML sitemaps that can help improve your website's search engine ranking.
Multilingual and Multicurrency Support: Magento supports multiple languages and currencies, making it a great option for businesses that want to sell their products to a global audience.
Mobile-Friendly: Magento is optimized for mobile devices, ensuring that your website is accessible and easy to navigate on all screen sizes.
Community Support: Magento has a large and active community of developers and users who provide support, share tips and tricks, and contribute to the development of the platform.

Magento offers a powerful and versatile platform for eCommerce websites, making it a popular choice for businesses of all sizes and industries.
Determine Your Needs
To assess your business needs and identify the skills and experience required in a Magento developer, you can follow the steps mentioned below.
How to assess your business needs
The first step is to identify what you need from your Magento developer. What features and functionalities do you require for your Magento store? Do you need a developer to build a new Magento store from scratch or to modify an existing one? Do you need a developer to maintain and update your store regularly? Answering these questions will help you determine the type of developer you need.
Once you know what you need from your Magento developer, define the scope of work. This will help you identify the skills and experience required in a Magento developer. For example, if you need a developer to build a new Magento store from scratch, you will need someone with expertise in Magento development, PHP, HTML, CSS, and JavaScript. If you need a developer to maintain and update your store regularly, you will need someone with experience in troubleshooting and debugging, as well as knowledge of Magento extensions and modules.
When looking for a Magento developer, it's important to look for someone with experience. Look for іspecialists who have developed Magento or worked on similar projects in the past and have a track record of delivering high-quality work. You can ask for references and check their portfolio to see the projects they have worked on.
Key skills to look for in a Magento developer
When you want to hire a Magento developer, look for their proficiency in the following areas:
Magento development: They should have experience in developing Magento stores and should be familiar with the Magento architecture and structure.
PHP: Magento is built on PHP, so a developer should have a strong understanding of PHP.
HTML, CSS, and JavaScript: A Magento developer should be proficient in front-end development technologies like HTML, CSS, and JavaScript.
Database management: They should have experience in database management and should be familiar with MySQL.
Server administration: A Magento developer should know server administration and deployment.
Find Potential Candidates
There are several ways to find Magento developers, and we will list some of them.
Ways to find Magento developers
Job Boards: You can post your job openings on various job boards such as Djinni, Indeed, Glassdoor, and LinkedIn. This will help you reach a large number of job seekers who are actively looking for employment opportunities.
Social Media: You can use social media platforms such as LinkedIn, Twitter, and Facebook to find potential candidates. You can post job openings, search for candidates using hashtags, and network with industry professionals.
Referrals: You can ask for referrals from your colleagues, industry contacts, and friends. This is a great way to find candidates who have already been vetted by someone you trust.
How to Conduct Interviews
When looking for a Magento developer, it is important to conduct thorough interviews to evaluate candidates' technical and soft skills. Here are some tips on how to conduct interviews and evaluate candidates:
How to evaluate candidates based on their technical and soft skills
Technical skills assessment:
Ask about their experience in developing Magento sites, customizing Magento extensions, and creating custom Magento modules.
Ask about their knowledge of Magento architecture, design patterns, and best practices.
Ask about their experience in integrating Magento with other third-party systems.
Ask about their experience with different versions of Magento and their understanding of Magento's latest updates.
Soft skills assessment:
Ask about their communication skills, especially when it comes to working with clients, other developers, and team members.
Ask about their ability to work under pressure and manage multiple projects at the same time.
Ask about their problem-solving skills and their ability to work independently or in a team environment.
Ask about their willingness to learn new technologies and stay up-to-date with the latest Magento updates and trends.
Evaluate their past work:
Ask about their previous projects, including the challenges they faced and how they overcame them.
Ask to see samples of their work, such as Magento sites they have developed, customized extensions, or custom modules.
Tips for making a final decision
When it comes to choosing the right Magento developer, several factors should be considered before making a final decision.
Technical expertise: Ensure that the Magento developer has the technical skills and experience required for the job. Look at their past work and experience to assess their technical capabilities.
Communication skills: Evaluate the developer's communication skills to ensure they can communicate clearly with clients and team members. This is particularly important if you are working remotely or with a distributed team.
Experience with the latest Magento updates: Ensure the developer has experience with the latest version of Magento and is up-to-date with the latest updates, features, and trends.
Collaboration skills: Magento developers often work in a team environment, so look for developers who have experience collaborating with other team members, stakeholders, and clients.
Problem-solving skills: Evaluate the developer's ability to identify and solve problems. A good Magento developer should be able to identify issues and provide effective solutions.
Cultural fit: Ensure that the developer is a good fit for your company culture. Look for developers who are aligned with your company's values, goals, and mission.
Professionalism: Look for developers who exhibit professionalism, including punctuality, responsiveness, and attention to detail.
How Stfalcon Can Help You?
Stfalcon is a software development company that offers Magento development services. We can help you build custom Magento solutions that are tailored to your specific business needs. Developers of our Magento development company can create extensions, plugins, and custom modules to help you add new features and functionalities to your Magento store.
We can help you create a unique and appealing design for your online store that reflects your brand's personality and values. We can create custom Magento themes that are optimized for your website's performance and user experience.
Conclusion
Finding the right Magento developer is not an easy task. Magento is a complex platform, and it requires a deep understanding of the system to build custom solutions. So, look for developers who have years of experience working with Magento. Stfalcon's Magento developers can help you build a robust, secure, and scalable online store that meets your business requirements and helps you achieve your online goals. Please feel free to contact us if you need any additional information about hiring our Magento devs.