How to Choose Blockchain Software Development Company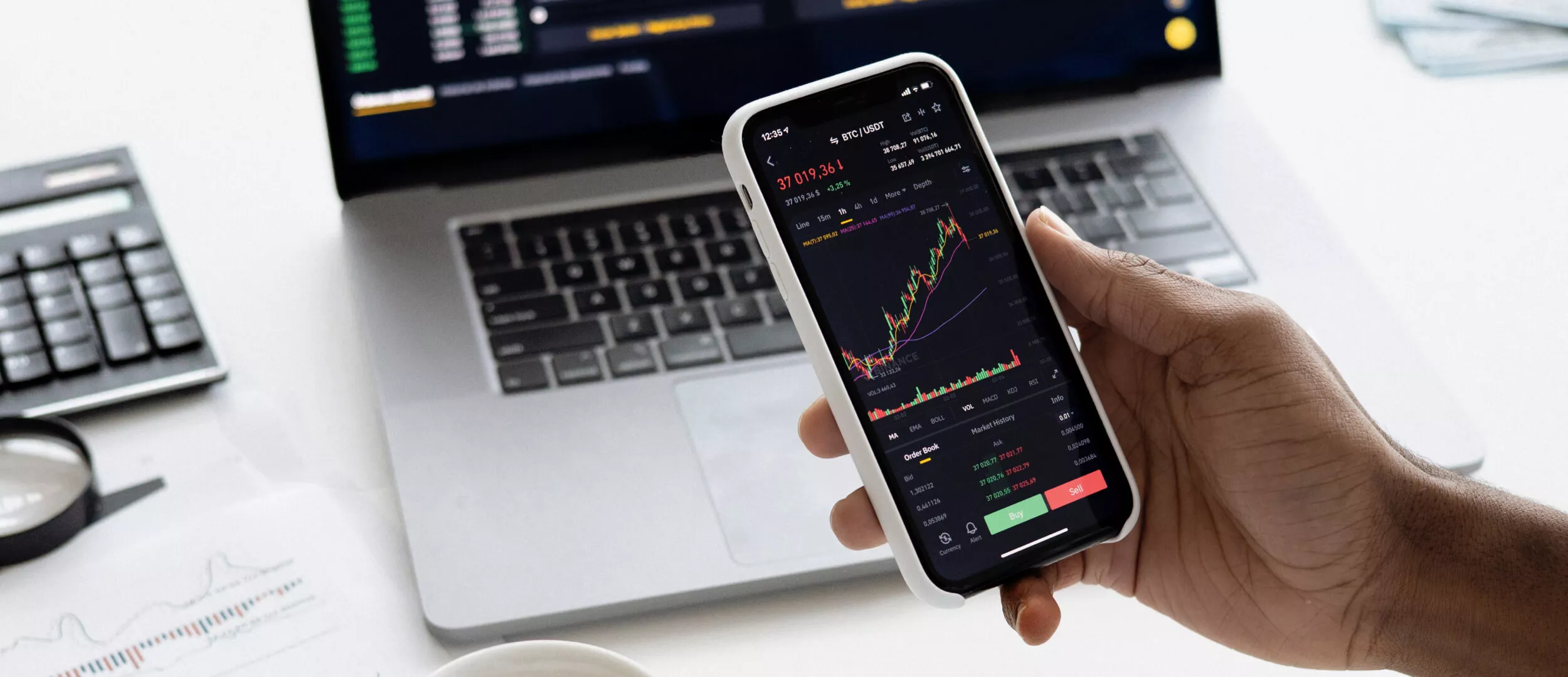 The term Blockchain has been a kind of jargon in the tech industry for quite some time. However, technology has already disrupted various fields and increasingly attracts multiple businesses. Initially, the term was mostly associated with digital currencies and is now still seen as a way to foster financial inclusion by many companies.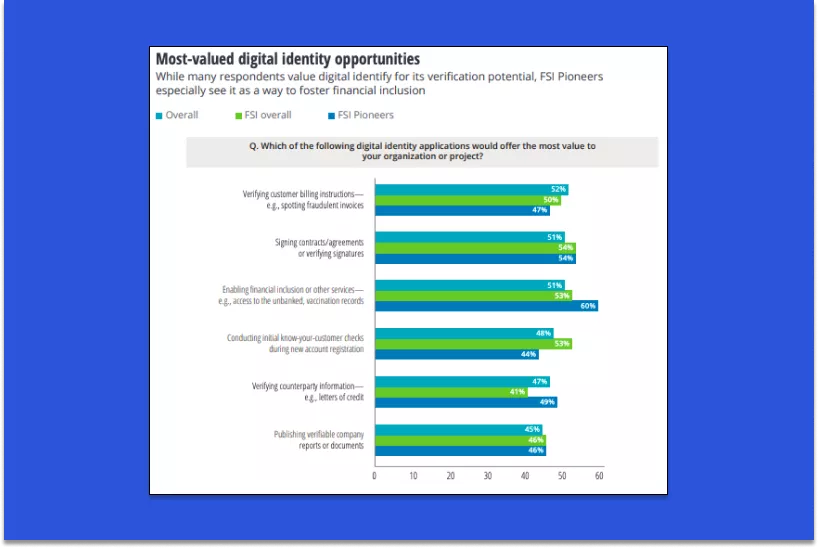 However, blockchain accelerates multiple business operations and is already used in multifaceted fields: real estate, supply chain, voting, healthcare, and hospitality are just a few to name. No wonder, the development of blockchain and its integration into businesses is now gaining momentum. As a result, new blockchain technology development companies appear in the market.
This post is intended for our readers who want to get a comprehensive understanding of the blockchain development process and need а kind of guidance on how to hire the right blockchain development company.
Let's first deal with the blockchain software development notion.
What Is Blockchain Development?
Blockchain development is the creation of the shared, decentralized, unchangeable DLT (distributed ledger technology). It allows users to securely realize transactions as well as track assets on thousands of computers worldwide. What is significant, the assets may be both physical, like means or real estate, or nonphysical, for instance, copyrights.
Once applied, further changes to the transaction are impossible because blockchain doesn't allow third-party interference in the process.
Transactions create certain blocks and record one after another in a chain. That's where it got its name from. Cryptography protects the links between the blocks and the transactions from being destroyed or forged. Each block is recorded, copied, and stored on each server, called a node. Each node in the network has its copy of the ledger. If an inconsistency is spotted in some of the records, it can be verified against the other copies of the record.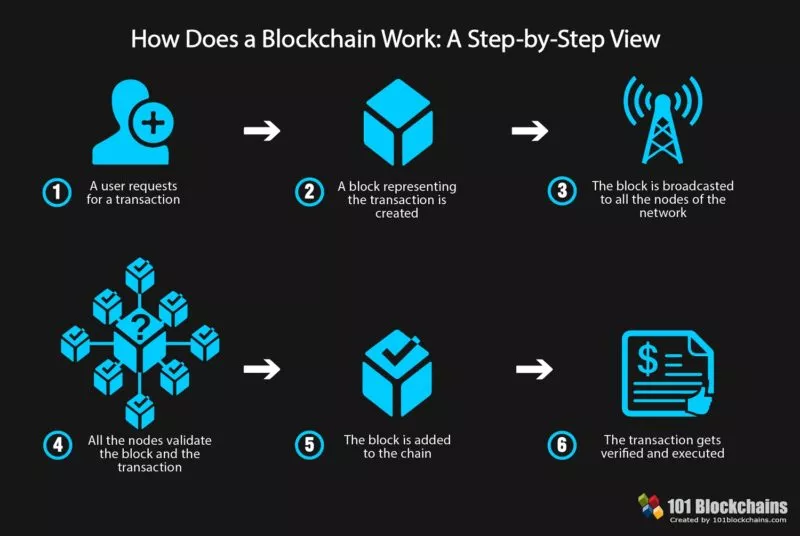 Blockchain operates without a central authority or a middleman, so, it makes the operations transparent and the technology virtually tamperproof. That's why it is mostly associated with the banking and financial industries.
However, the possibility to securely record everything of value opened new horizons to those who can eye new opportunities, use cases, and applications of the technology in multifaceted areas. As you can see, the blockchain is a highly promising and secure technology. But how can you make the most out of blockchain software development?

Three reasons why you need blockchain
Utilizing blockchain for your business or startup bears certain unbeatable advantages.
Blockchain security
The term Cryptography is of Greek origin, with the meaning tracing back to "hidden and secret". So, it's obvious that the key benefit of technology is security.
The very blockchain system of digital record-keeping guarantees extra security to those who use it. With all transactions visible to all the participants, the slightest malicious activity can be immediately detected. More than that, the transaction requires the consensus of all the ledger participants, otherwise, it's rejected. Thus, unknown operations are impossible.
Transaction transparency
As a distributed network, blockchain provides every participant access to the same documentation. All the digital copies of the information in turn root back to the same data. So, there is no necessity for a dozen of copies of sensitive info for every individual as well as there is no need for any reliable third party to ensure the transaction is valid, participants bear this responsibility themselves.
What is more, it's easy to track and trace any movement in the blockchain, so if applied to goods or supply chains, it helps to avoid the loss or theft of products or loads.
Cost-efficiency
This benefit is conditioned by many aspects. Firstly, Blockchain is free. Meaning that infrastructure has certain costs, but transactions are realized without any fees, they are prompt and therefore efficient, because time is money.
There is no need to hire or appoint a third party to keep the ledger and transaction ledger up-to-date. What's important, human errors are drastically reduced, which also results in better cost-efficiency. What's important to underline one more time is the blockchain is not limited to money only.
Your use of blockchain should not be limited to money either. There are multiple situations and fields where blockchain can be handy. Let's speak about them as well. Because if your business or startup is related to one of the areas below, you'd better consider hiring a blockchain software development company to optimize business processes.
Areas Where Blockchain Development Is Efficient
Cryptocurrency
The most direct and commonly accepted use of blockchain is cryptocurrency. If you have an idea to create your cryptocurrency, don't neglect it, but consult companies involved in blockchain development. At least, you can read our article on how to develop a cryptocurrency and why it makes sense.
Finance
If your activity lies in the financial sphere, make your transactions quicker and cheaper, and develop a blockchain application. You will get security and efficiency combined without any middleman or red tape.
Contracts
A special blockchain program for smart contracts can relieve your life greatly if your activity presupposes lots of agreements and contracts signed. Blockchain allows for automatically execute of agreements and ensures real-time information for all the parties. Musicians already use blockchain to get their royalties. You can also use such programs for copyright, insurance, real-estate sphere, and much more.
Data Security
Keeping personal details in a decentralized blockchain boosts data security and protects it from leakage. A blockchain-enabled cybersecurity platform can be a great option for logistic, manufacturing, or energy companies to diagnose and protect your network from possible breaches and make it hacker-resistant through AI technology.
Healthcare
Patients' data is extremely sensitive, the blockchain can make it secure, yet accessible to the right doctors. So, additionally, it can simplify the process of handing over the records.
So, you need blockchain development services if:
You have spotted the industries related to your business, and you are eager to develop a blockchain solution for it
You need someone to maintain your existing blockchain, or
You have some ideas on how to implement blockchain technology and benefit from it.
Then the next challenge is to find the best blockchain development company for your every project. This task may be tough, but we did our best to help you with certain pointers on how to find your ideal vendor.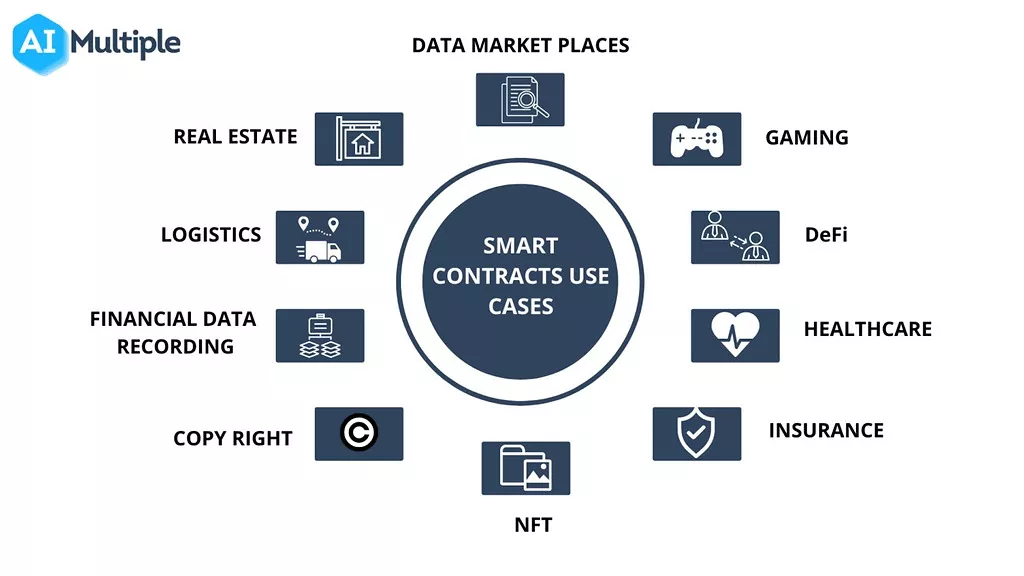 A Step-By-Step Approach to Choosing a Blockchain Development Company
Blockchain remains an innovative trend of the present day. It means that many developers have recently joined the market, having followed the trend. However, business owners and entrepreneurs still lack information on how to choose and hire experienced specialists in this field.
That's why you need certain knowledge before looking for blockchain developers because the right vendor is the first step to the overall success of your project.
Where to look?
The most reasonable source to go to is the Blockchain development community (BCDC) on Reddit. It hosts developers, investors, and those interested in blockchain development. Don't forget to look through the relative sub-Reddit branches.
You can also visit TopCoder's blockchain development community or Blockgeeks. However, these are the places, where you can mostly find a freelancer.
Taking into consideration that a developer can make or break the project, we advise looking for a blockchain development agency. It will provide you with not only access to a certain blockchain development community, but also business analysts, project managers, UI/UX designers, QA specialists, and testers.
How to find the right agency?
Google it
Here you can start by exploring Google and finding the companies listed there, which have the relevant experience and development options.
Research locally
Contact experienced people and ask them for advice and opinion. Learn from their experience and move on further in the right direction.
Collect references
Based on the received advice and feedback, study the companies' profiles and portfolios. Check the industries, tech stack, and kind of projects they work with.
Check social media
The social media profile of a company can give you certain insights into its approach, vision, mission, and principles. As soon as you have chosen 3-5 top companies developing blockchain technology for your specific needs, you can proceed to the discovery of the technical part.
Make a Technological Research
Blockchain is about innovations, so ensure your potential vendors follow the latest development trends in the industry.
Check what computer language and which tools they use for development. It helps to identify the expertise and experience of the teams. JavaScript, C, C++, Python, Node.js, Angular JS, Solidity, and Go-Lang are highly desirable as well as the following tools: Caliper, Explorer, Composer, Metamask, Remix, etc. The concepts of OOP (Object-Oriented Programming Structure), Syntax, Multi-Threading, and socket programming should be well comprehended by the team.
Besides the technical aspects, the companies' approach to work and cooperation are critical. You can analyze how the work is arranged and transparent through management tools, Slack and GitHub, for instance, bring extra transparency to the system.
By the time you've made this research, you may get just several companies to proceed.
Find out some more aspects before the final choice:
Scalability
Check if the blockchain development agency you consider is focused on creating scalable solutions able to withstand the growing load and can be scaled to handle the growth.
Performance
No matter what kind of solution you are going to develop, the language of programming should be flexible enough to support parallel and non-parallel operations, preserving the perfect system speed and responsiveness.
Consultation Services
Not every company involved in blockchain programming provides consultations. At Stfalcon we are always open to discussion with every client or potential client about their project. We advise you to search for a development team eager to discuss your project as well as its updates. If it's reasonable, they should be ready to implement them on your request.
Agile Development
Years of experience as a blockchain application development company have taught us that the best results are attained in the step-by-step project development process. The agile approach facilitates achieving the best outcomes because it allows integration of the up-to-the-minute upgrades.
Keeping the Deadlines
Nowadays, a single day matters especially in the world of technology, not to be left behind in the market, ensure your deadlines will be met. The agency keeping within the set timeframes is always a preferable choice.
Dedicated Team
Opt for the vendor eager to offer a dedicated full-stack team to work on your project. The team should comprise experienced developers skilled in a wide range of tools and technologies. Dealing exclusively with your project, the team is able not only to provide the desired result but also offer some optimization on the way.
Cost
Check not only the rates, expected costs, and charges of the company, but also the operational fees that may occur. Some blockchain platforms do charge fees for transactions. So, estimate the total investment required and choose the ideal price-performance ratio.
Contact
As soon as you have the agencies shortlisted according to your requirements and their experience, contact each of them to discuss your project. Detail your project, define the budget and ensure there are no surprise investments. The conversation is your best instrument and indicator to make the right choice.
Final Thoughts
When the market is abundant, the choice is challenging. However, now you know everything you need to find and hire an experienced and reliable blockchain development outsourcing company. Still, the technology and consequently the skillset is evolving, specialized talents are in high demand and if you have some doubts, just contact a Stfalcon expert to discuss your project. We guarantee cutting-edge service and the result that will take your business a notch higher.
Blockchain has the potential to shape the future, we have the necessary knowledge and background. So, let's do it.