How Much Does It Cost to Make A Crypto Wallet App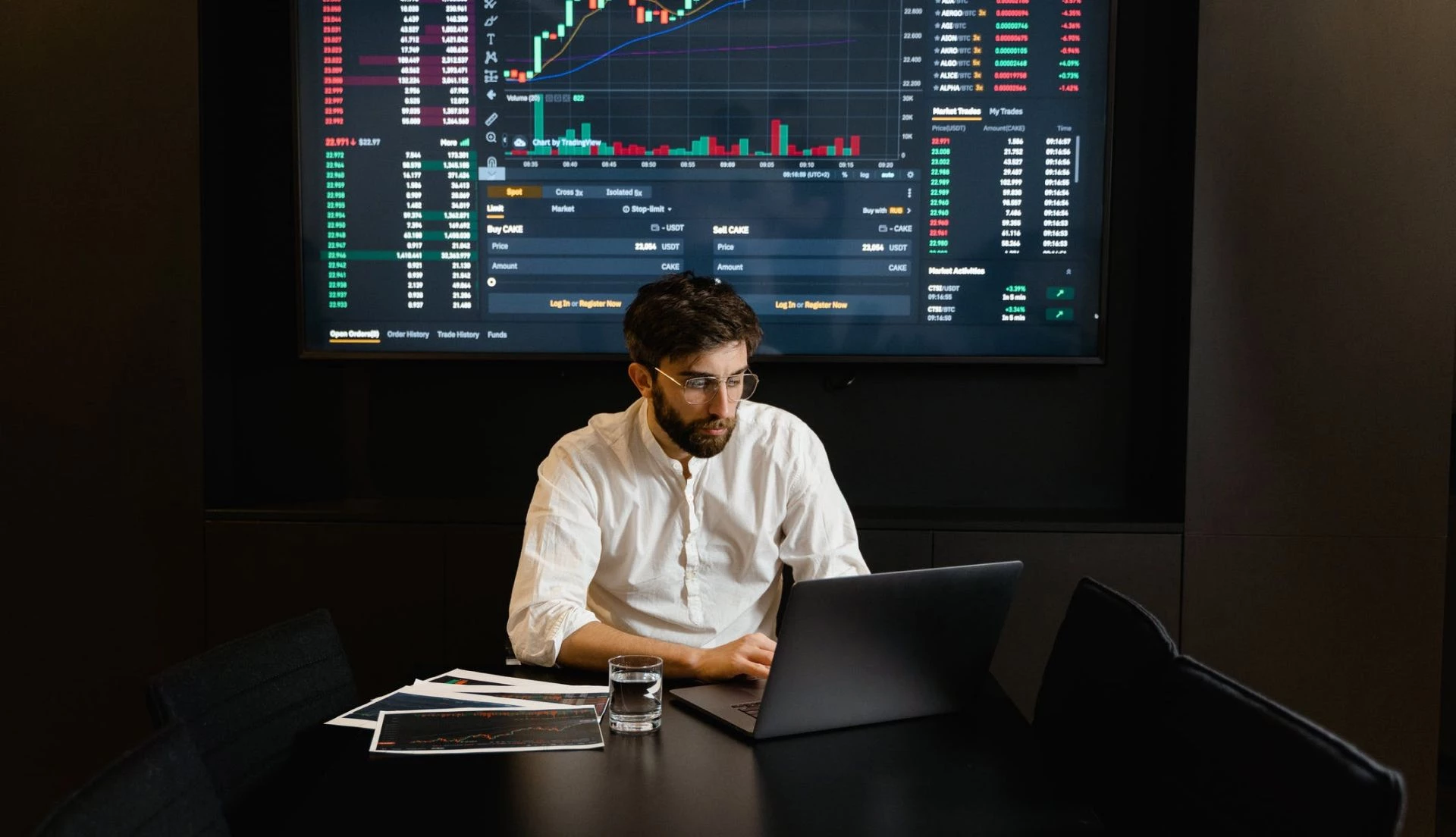 Ever since Bitcoin was created in 2009, a cryptocurrency based on blockchain technology was increasingly arousing global interest being also actively adopted by Fintech enthused businesses. Blockchain technology simplifies payments, ensuring their security and verifiability. So, executives across various industries rushed to invest in blockchain solutions and actively added them as a part of the corporate revenue and business model.
In February 2022, Statista reported over 81 million Blockchain wallet users worldwide. It doubled in just 2,5 years since July 2019. No wonder, there has been and continues to be a massive demand for crypto wallet app development.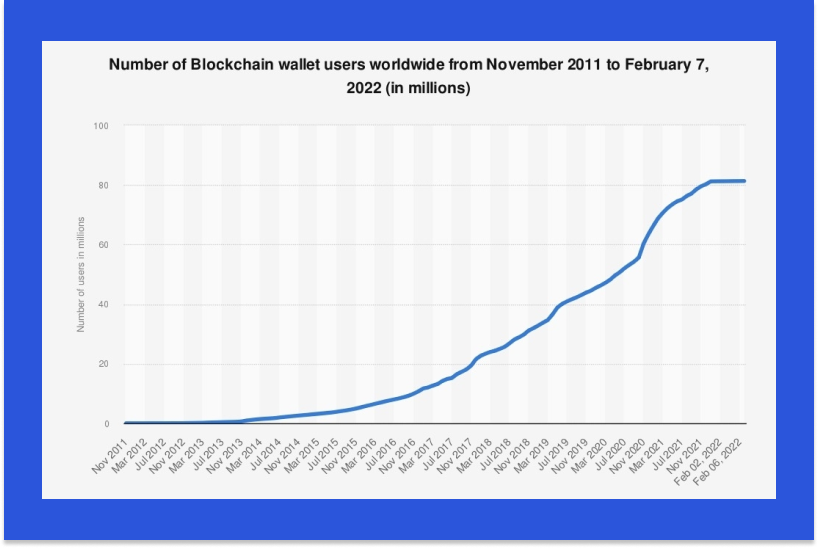 Let's take a quick detour of the specifics, features, nuances, and costs of crypto wallet apps creation as well as a swift overview of the wallet types, their advantages, and disadvantages.
What is a Crypto Wallet App?
A user needs someplace to store cryptocurrency and make transactions. Crypto wallet becomes such a solution — it is a digital wallet that keeps a user's private keys. They are safe and accessible passwords that prove the user's ownership and provide access to his digital money.
Digital wallets can be broadly classified into 2 types, let's see them in more detail.
Crypto wallets types
There are digital wallets that are always connected to the World Wide Web, called hot wallets, and the ones kept offline are the so-called cold wallets.
Hot wallets
Hot wallets are software solutions that cannot operate without an internet connection. Users can access their hot wallets from mobile devices or desktop computers to monitor and trade their currencies.
So, they can be subdivided into
mobile,
web, and
desktop wallets.
Mobile wallets often come with QR codes, should be downloaded and installed on mobile devices. However, mobile wallets are vulnerable to viruses and present certain security risks.
That's why we advise encrypting such wallets with passwords and backing up the private keys to preserving them if a smartphone gets lost or broken.

Desktop Wallets are apps that are downloaded to desktops and laptops, giving a user full control over keys and funds through a data file. However, to keep such a wallet for crypto secure, a user should remember the basic security measures — a strong firewall, anti-malware software, and antivirus.
Web wallets are hot wallets accessed from a web browser. A user does not need any specific software on a computer or smartphone to access his crypto assets and can do it from any location, device, and browser. However, web wallets give the users a little less control over their cryptocurrencies, since the ownership of the keys belongs to the website. Yet, a user can protect his assets with a multi-signature wallet.
Hot wallets advantages:
High accessibility,
User-friendliness,
Quick access recovery.
Disadvantages:
Less secure, vulnerable to cyberattacks,
Keys are kept on the exchange's servers.
Cold wallets
Cold wallets are specific variations of digital wallets designed for cold storage, meaning used as vaults in the offline mode.
The common variants of cold wallets are
paper wallets and
hardware wallets.
A paper wallet is a physical piece of paper with a QR code that contains a crypto address and a private key. To execute a cryptocurrency transaction, a user should scan the QR code. Unfortunately, losing this sheet of paper a user risks losing his crypto assets.
Hardware wallets protect the private crypto keys from online methods of storage. The keys are stored in a physical drive device that is connected to a PC as a flash drive whenever a user wants to use the crypto. However, even if the device is internet-connected, the keys do not leave it, the transaction is completed through data validation from it.
Advantages:
More secure due to offline storage,
Many hardware wallets are supported by hot ones.
Disadvantages:
Transactions are time-consuming,
It's almost impossible to restore access to your crypto without your keys backed up.
Larger amounts of digital assets would better be stored in cold wallets, however, a hybrid approach with hot and cold wallets blended can offer improved security and at the same time flexibility to the user.
The Best Crypto Wallet App in 2022
The market of crypto solutions is rich in various solutions, we have prepared a quick overview of the best crypto wallet apps 2022.
Coinbase

Coinbase has been unanimously deemed the best crypto wallet app 2022. Suitable both for iOS and Android, the app can be used for cryptocurrency purchasing, selling, transferring, and storing in the offline vault.
This platform supports over 100 countries, above 500 cryptocurrency assets, and is good for beginners thanks to its user-friendly interface. More than that, it is backed by a trustworthy exchange that can recoup lost or stolen user assets. Unfortunately, it's a hot wallet, has similar security issues, and is available only on mobile devices and as a Chrome extension.
ZenGo
ZenGo is the best crypto wallet app for iPhones and some Androids from the point of view of simplicity and security. The wallet with a modern and simple UI uses the smartphone's biometrical scanners to preserve the user's private key security. So, this wallet is a wonderful tool to buy and sell crypto on the go.
It supports 70 crypto assets and trading in Europe and the USA, provides 24/7 support by real agents. Moreover, for a fee, one can earn interest on a number of cryptocurrencies.
Crypto.com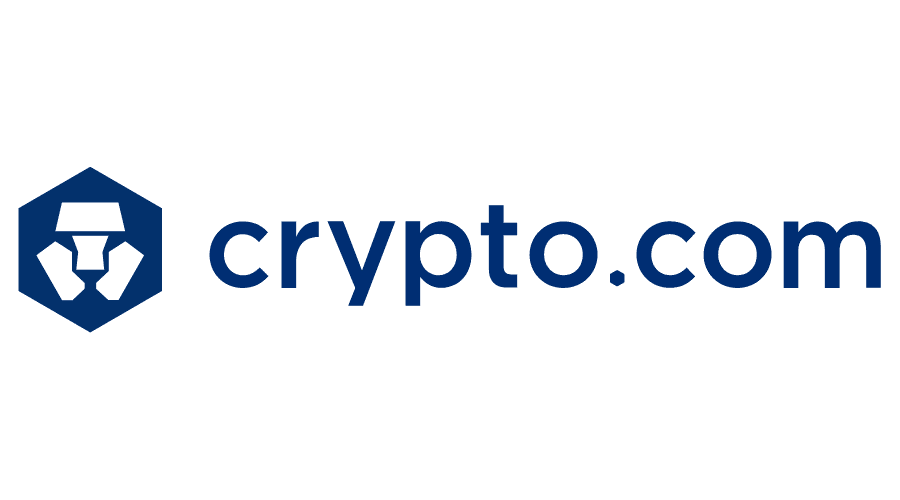 Crypto.com is one of the top crypto wallet apps, positioning itself as the one fastest growing. It enables the users to track and buy over 250 cryptocurrencies, allowing them to access, manage, and spend funds anytime from a mobile app or use a desktop version. Trading is allowed without any fee or even with 0.01% profit for the taker fee paid. If the purchase is with a credit/debit card or bank transfer, the fees at crypto.com are the lowest.
What is more, the DeFi wallet from crypto.com gives a user access to a full suite of DeFi services in a single place.
Ledger Nano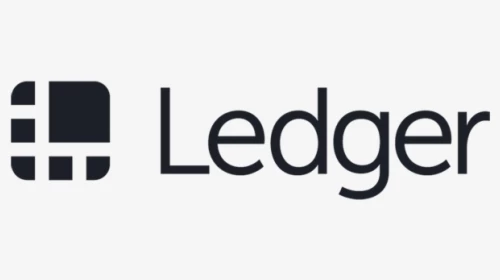 Ledger Nano X is an offline solution noted for over 1 800 coins and tokens supported, high-security standards, and the possibility to trade from a mobile.
The USB-compatible device provided has a built-in battery, Bluetooth connectivity option, a LED display for payment validation, and a PIN to confirm the handheld device is convenient and secure.
Nano X can be used with the Ledger Live app, making it the best crypto wallet app for Android or iOS devices to securely exchange crypto on the go. What is more, the app allows users to lend and stake crypto for revenue generation.
Among the drawbacks, we should mention the relatively high cost and the fact that in summer 2020 Ledger suffered a data breach some users' personal data was stolen, however, their crypto assets were safe.
Trezor

Trezor is another ultra-secure hardware wallet for crypto, supporting over 1600 digital currencies. The drive comes with a touchscreen and can be attached to a PC with a USB cable. It randomly generates pin codes to keep the device safe and secure.
In case a user wants to add encrypted storage directly to the hardware wallet, it also features a microSD card. The wallet allows making transactions directly in Trezor Suite, which can run natively on a desktop and is integrated with the company's exchange.
So, any user can nowadays choose the wallet that suits him most, hot or cold, mobile or web-based, for beginners or advanced traders, etc.
What Are the Typical Features of a Modern Crypto Wallet?
As with any other application, a typical crypto wallet app has a common set of features. However, as a developer, you should always look at the app from at least 2 points of view — what a user will get and what an admin will get.
In a crypto wallet, the users require:
Quick and hassle-free, yet secure registration,
Possibility to manage their account,
Ability to buy and sell cryptocurrency,
Deal request,
Filtered search,
Buyers identification,
User status.
Admins expect the following features:
User and membership management,
Transaction and request management,
Pin reset requests acceptance.
Let's look into some vital features in more detail right now.
Authorization
Though it's a common feature for the majority of apps when it comes to a crypto wallet, secure authorization gets a particular, we would say critical meaning. This feature should be implemented with a proper security protocol because it's the first stage when the users enter their keys to access their crypto assets.
Google two-factor authentication is one of the workable ways to ensure the application is hackproof at this onboarding phase. Businesses thus have a chance to incorporate an additional security layer that is commonly not allowed by non-crypto-based apps.
Conversion rate
A crypto wallet app is intended to transact means between different modes, between the same cryptocurrency, diverse digital currencies, crypto-, and fiat currency. So, a real-time conversion rate integration is a must-have feature for a crypto wallet.
Address list management
To speed up the transactions and to make them more convenient for the users, you should implement an address management feature.
Push notification
With push notifications integrated, admins can notify the users of the cryptocurrency's present price, the transaction's success or failure, address adding, and much more. So, this feature allows the app users to stay up-to-date with all the activities in real-time.
Paper wallet import
Some mobile wallet apps already come with a QR Code scanner to scan paper wallets and add keys to the app's wallet to make transactions. So, to provide your users with a top-notch solution, this feature is worth consideration. The scanned data can then be used to send and receive means.
Transaction feature
Blockchain emerged to revolutionize the essence of transactions, so the transaction feature is the crucial part of the software solution to provide the users with the possibility to send and get digital currencies within the application. Unconditionally, this app feature should be 100% hackproof and fast. So, we proceed to the key aspect of the whole app — security.
Security features
Even though blockchain technology is known for its specific security, the users should be able to change their personal details, pin, or password data whenever they want or need it.
Now it's already obvious that developing a crypto wallet app that would be fast, scalable, and hack-proof from scratch is a challenging task, that requires expertise, technology stack, and security measures combined. So, it's high time to speak about the cost of crypto wallet app development.
What Are the Crypto Wallet App Development Stages and Cost?
Since we keep to a standard procedure of mobile app development, we often mention the following stages.
Discovery Phase,
UI/UX design,
Frontend and Backend development,
QA.
However, there is no universal answer to the question of cost, since it is mainly determined by the features list that you wish to add to your app, the technology stack required, device type, project complexity, and the hourly rate of the developer dealing with your project. Thus, the price for a crypto wallet app creation will range between $65k and 85k.
Stfalcon has over 12 years of expertise in mobile development, so we can guarantee that you'll get a perfect custom product, that will meet all your requirements and the highest standards of security.
To clear up your doubts, find the case below.
Our Experience

Stfalcon created an SDK for a crypto wallet for Android and IOS. To combine business logic and use the same code base for different platforms, our team used Kotlin Multiplatform technology. It allowed us to use the same business models, processes, queries, internal data processing, and encryption on all target platforms.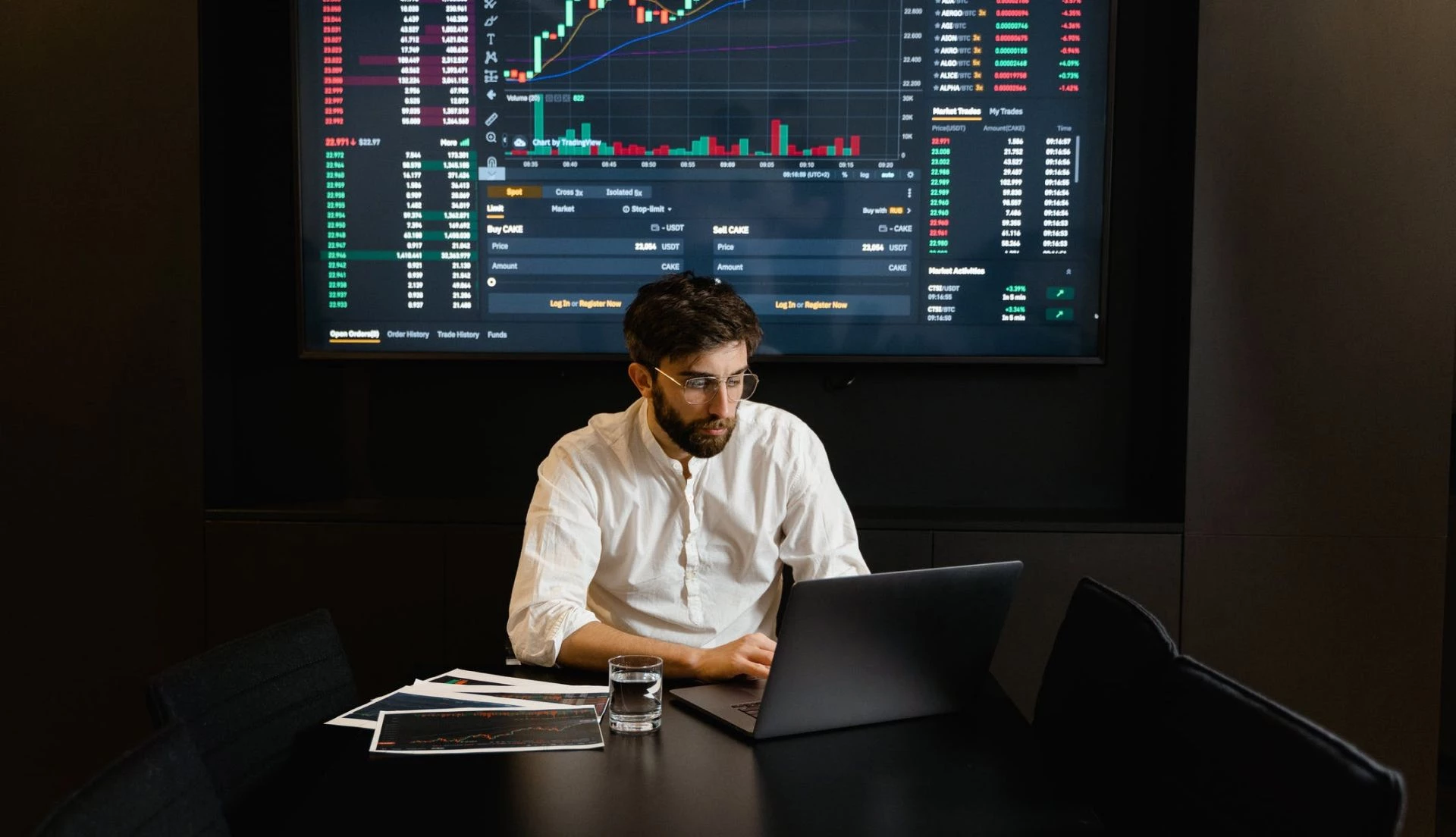 Read the full case study
During the development, we had to separate the platform-dependent code into a separate submodule with external implementation directly on the platforms.
We faced the problem that different versions of the Kotlin language work differently for iOS, so we generated 2 different modules for different architectures and merged them into a universal module. The final solution was a hybrid project of iOS and Android applications, which used the internal dependencies of both projects from platforms.
We also developed interfaces to interact with UI applications.
Final Thoughts
As you can see, we have a professional development team having in-depth knowledge and extensive expertise to craft a cutting-edge crypto wallet app from scratch. You can find more cases in our portfolio and make sure our company is a trustworthy vendor to bring your idea to life.
So, if you consider a crypto wallet app development, but have some doubts, let's discuss. Stfalcon's experts are ready to provide you with sound advice and consultation as to its realization. Our team is always eager to take on a new challenge. The right time to enter the crypto world is surely now, so just dare.