Different Fintech Types and Which Should You Choose in 2023?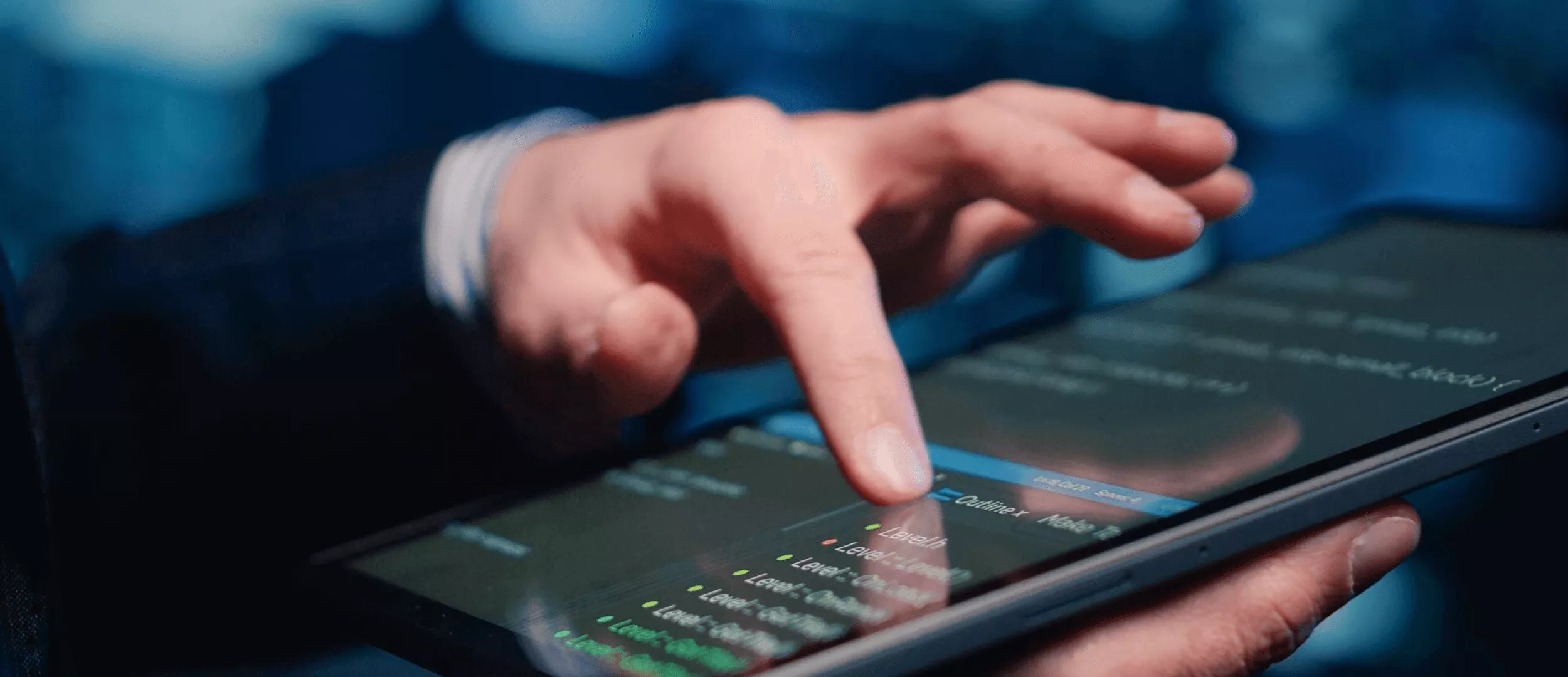 Fintech stands as a prominent figure within the ever-evolving landscape of technology trends, capturing global attention. While many may perceive fintech as a groundbreaking, transformative force capable of redefining financial services, it is essential to recognize that fintech is not an alien concept to consumers of financial services.
The desire to comprehend the various types of fintech has led to some confusion regarding its true nature. In essence, fintech represents the utilization of technology to enhance financial processes. For instance, automating customer service procedures can empower financial services customers to navigate common hurdles encountered across various services. The inherent advantages of fintech, coupled with the exponential growth of fintech startups and companies, underscore its potential for substantial growth in the industry.
Why should one contemplate the different facets of financial technology before delving into the intricacies of fintech? An overview of the diverse types and illustrative examples of fintech can provide insights into the transformative influence of fintech on financial services. The ensuing discussion offers a comprehensive description of various fintech types, accompanied by an elucidation of their value.
Fintech by the Numbers: Key Industry Insights
The enticing advantages offered by fintech continue to drive substantial investments from businesses into the financial technology sector. Enhanced accessibility and widespread adoption, improved cost-effectiveness, and the burgeoning presence of startups are the foundational pillars underpinning the ongoing expansion of the fintech market.
So, does this mean that investing in fintech solutions can be advantageous for your business? Without a doubt!
Here are some compelling insights that substantiate this claim:
Fintech revenue, which was estimated at approximately $133.84 billion in 2022, is projected to surge to a staggering $556.58 billion by 2030, maintaining a robust Compound Annual Growth Rate (CAGR) of 19.50%.
In 2023 the fintech market generated a remarkable $26.1 billion in revenue. Furthermore, with the extensive integration of innovations such as Artificial Intelligence (AI), Machine Learning (ML), blockchain, big data, and other cutting-edge solutions, these figures are poised to ascend even higher.
According to Statista, the number of fintech startups worldwide has doubled in comparison to 2019. The initial surge was driven by global digitalization, and the subsequent one is expected to be catalyzed by the proliferation of AI and ML technologies.
Once you make the decision to invest in your own fintech solution, gaining a comprehensive understanding of the primary types of fintech and their architectural specifics can prove instrumental in constructing a successful and competitive product for your business.

Exploring Fintech Types
When asked, "What are the different types of fintech?" it becomes apparent that fintech is a broad spectrum encompassing various concepts, technologies, products, and services. Moreover, fintech is in constant evolution, continually opening doors to new possibilities and categories.
Understanding the various fintech categories involves examining how different technologies transform financial services. Here's an overview of popular fintech categories, accompanied by practical examples to enhance your comprehension of financial technologies.
Blockchain and Cryptocurrencies
Among the foremost types of fintech, we find blockchain technology and cryptocurrencies. Blockchain enables peer-to-peer transactions and utilizes smart contracts and consensus algorithms to redefine financial services. Decentralized and immutable ledgers, coupled with cryptocurrencies or crypto tokens, promise significant enhancements in financial services. The impact of blockchain on democratizing financial services is evident, with over 80 million crypto wallet owners worldwide.
Cryptocurrencies, built on blockchain technology, also wield considerable influence within fintech, offering improved privacy, security, and transaction transparency. Notable examples include Bitcoin, Ethereum, stablecoins, and other crypto assets, emphasizing their integral role in fintech's future.
Regulatory Technology (RegTech)
Another vital type of fintech category is regulatory technology (RegTech), which focuses on employing technology to efficiently meet regulatory obligations. RegTech aims to simplify, secure, and clarify regulatory compliance in an ever-evolving financial landscape. It emphasizes standardization and transparency in regulatory processes, automating compliance systems, and supporting various regulatory solutions such as risk management, compliance management, regulatory reporting, and transaction monitoring.
Insurance Technology (InsurTech)
Insurance technology, or InsurTech, capitalizes on digital financial ecosystems to enhance insurance solutions. It leverages technologies like smartphone apps, AI, IoT, and machine learning to improve user experiences and streamline insurance processes. InsurTech introduces innovations like smartphone-based insurance data collection and user-friendly apps for better coverage management. Telematics and other technologies further enhance core insurance products, changing how users perceive insurance offerings.
Mobile Payments
Mobile payment systems, exemplified by applications like PayPal, Apple Pay, Google Pay, and Venmo, have gained popularity for secure and convenient cashless transactions and are the best example of fintech types. The decline of cash relevance, accelerated by the global pandemic, has spurred organizations across industries to embrace mobile payments. Notably, Venmo boasts over 65 million daily users, reflecting user trust in the app.
Peer-to-Peer Lending and Borrowing
Fintech has revolutionized lending and borrowing, making access to loans more straightforward and flexible. Peer-to-peer (P2P) lending protocols, often based on DeFi (Decentralized Finance), provide individuals with easy loan access and credit evaluation. Users can borrow without visiting banks or offices. Different types of fintech companies include Compound, Aave, and Credit Karma, offering free credit score reports and financial tools.
Personal Finance Management (WealthTech)
Personal finance application, or WealthTech, enhances wealth management and retail investment practices are on the top of types of fintech. It streamlines investment processes for efficient portfolio management. As technology continues to advance, a plethora of fintech solutions have emerged, providing advanced analytics, predictive forecasting, and streamlined management of complex financial matters. These applications, encompassing budget planning tools and investment platforms, empower users to effortlessly oversee their bank accounts, credit cards, investments, and income. They harness the capabilities of technology to facilitate seamless financial management.
Crowdfunding
Crowdfunding platforms facilitate raising capital for projects without the need to approach banks or venture capitalists. Fintech innovations in crowdfunding offer micro and small enterprises opportunities to connect with investors for funding.
Robot-based Advice and Stock Trading
Robot-based advisors harness AI and machine learning to offer financial recommendations, making expert financial advice accessible anytime. Stock trading apps enable investors to execute transactions directly from smartphones. These applications leverage AI, ML, and blockchain for data analysis and enhanced security.
These diverse fintech categories showcase the transformative potential of technology in the financial services landscape, offering solutions that cater to a wide range of financial needs and preferences.
Exploring Real-World Fintech Success Stories
To illustrate fintech types and their justified acclaim, let's delve into tangible examples of these solutions across various sectors.
Venmo(PayTech). A digital wallet tailored for in-app peer-to-peer (P2P) payments, Venmo facilitates effortless money transfers via mobile devices.
Ascent Technology(Regtech). Ascent Technology provides comprehensive and affordable services encompassing Managed Databases, Business Intelligence (BI), and Azure solutions, coupled with expert consulting and support services. Service offerings are thoughtfully designed to grant clients the freedom to select the engagement model that aligns perfectly with their specific requirements.
Klarna Bank AB. Klarna Bank AB (P2P)(publ) offers a no-cost peer-to-peer (P2P) payment platform called 'Wavy.' This service empowers individuals to securely, rapidly, and effortlessly send and request money. Wavy facilitates seamless money transfers (in Euros) and the division of expenses among friends, coworkers, and family members across 31 European markets. Users can easily link their bank accounts or credit cards to Wavy, and when they wish to initiate a transfer, they can generate a payment link. This link can be shared through existing social media channels or directly with other Wavy users.
These examples merely scratch the surface of how fintech types have ushered in innovative and profitable solutions for both startups and established enterprises. With the right expertise and vision, the possibilities for crafting tailored fintech solutions for your organization are virtually limitless!
Fintech Categories with the Greatest Potential in 2023 and Beyond
Cross-Border Payments: Expect substantial improvements in cost-efficiency and accessibility, particularly for nations that actively embrace fintech innovations.
Personal Financial Management: Technological innovations like big data, AI, and machine learning will enable customers to access powerful and highly personalized budgeting and financial management recommendations. Initiatives in this direction are already evident in platforms like Mint.
Digital Wealth Management: This niche will witness enhancements in data-driven forecasting and advanced financial analytics. It's anticipated that these tools will play a pivotal role in constructing robust investment portfolios and offering effective wealth management guidance.
InsurTech: Empowered by AI technologies and ML algorithms, InsurTech solutions will delve deeper into analyzing insurance requests. They will provide relevant and effective insurance plans tailored to each client's budget, expectations, and needs.
Asset Management: The integration of blockchain technology will continue to drive the development of securities and tokenized assets as a burgeoning segment within the crypto asset management sphere and become top of the fintech types.
In conclusion, fintech remains a promising industry, ripe with opportunities for optimization and innovation across a wide spectrum of projects. To harness the full potential of your customized fintech solution, ensure you assemble a top-notch team of fintech specialists with a proven track record in your chosen niche.
Our Experience
Credit Agricole
Stfalcon's team was tasked with the assignment of creating the user interface for Credit Agricole payment kiosks.
The primary objective of these kiosks is to reduce the queues in bank branches and ease the workload of cashiers. Therefore, it is imperative that the kiosks are user-friendly and straightforward to operate, even for individuals who may not be technologically savvy.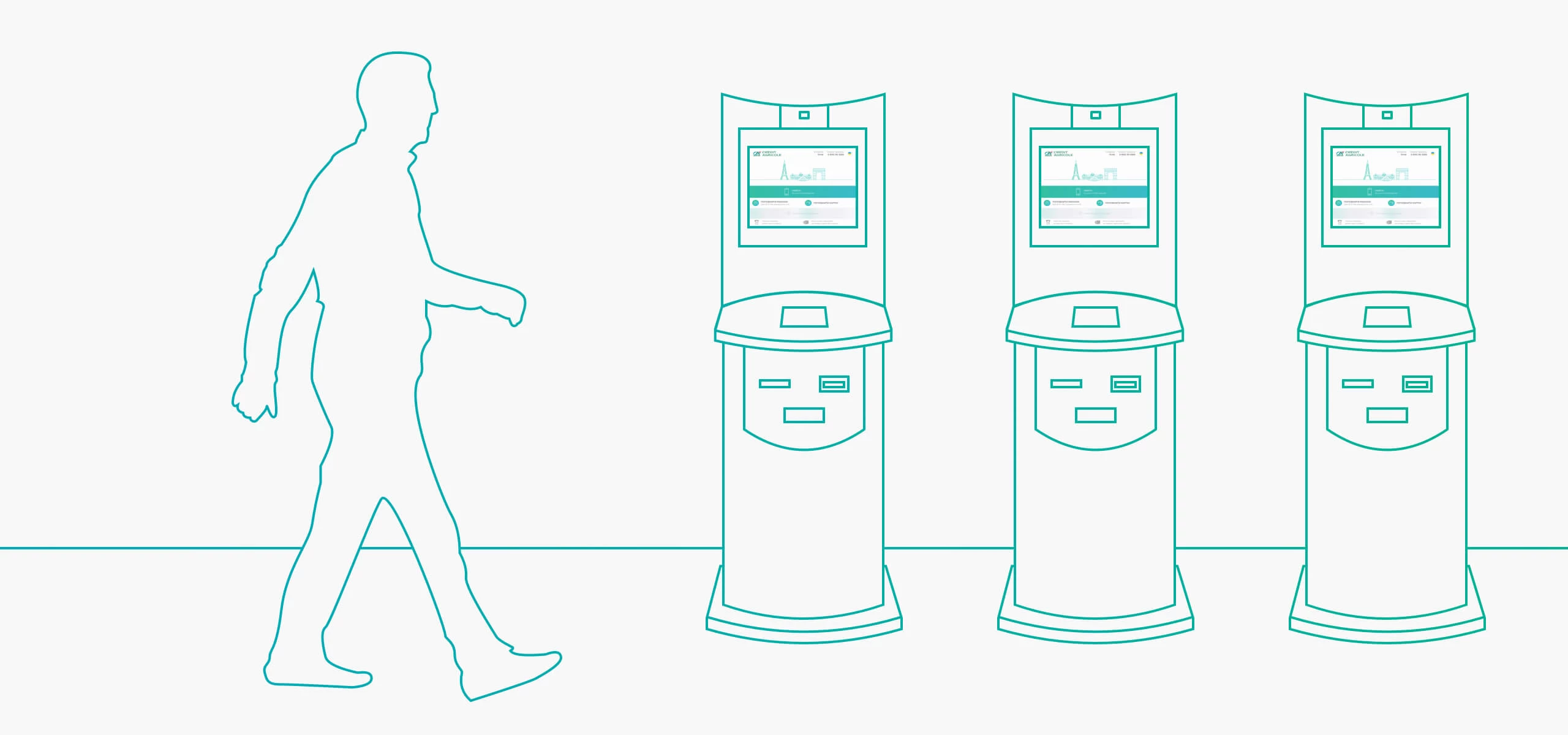 Read the full case study
SDK for a crypto wallet
The assignment for Stfalcon.com involved developing a software development kit (SDK) for both Android and iOS mobile platforms. This SDK was designed for a cryptocurrency wallet.
One of the key challenges was integrating business logic and utilizing a single codebase across multiple platforms. To achieve this, we utilized Kotlin Multiplatform technology. This approach enabled us to employ identical business models, processes, queries, internal data processing, and encryption across all intended platforms.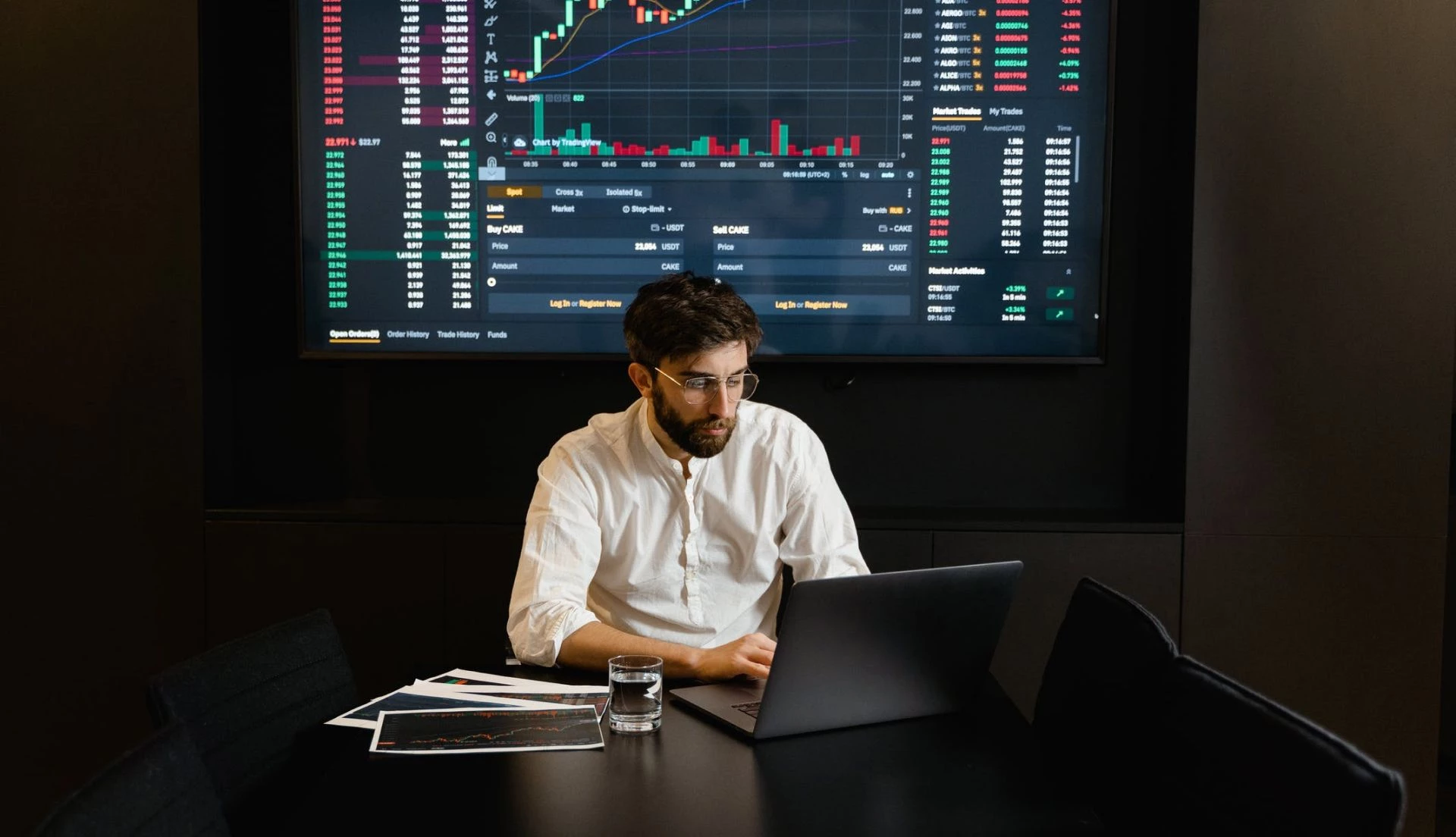 Read the full case study
Bottom Line
At Stfalcon, we recognize the paramount significance of every phase in custom software development within the fintech. With a track record of successful solutions in our portfolio, our team boasts extensive expertise across various fintech categories, enabling us to assist our clients in implementing the optimal solution for their specific requirements.
It's worth noting that each fintech subtype serves a unique purpose within the broader ecosystem. Fintech's overarching objective of simplifying financial services for both organizations and consumers is driving a slew of innovative developments in the field. It's essential to stay vigilant for the latest fintech trends and explore how other emerging technologies can intersect with fintech.
Are you in search of a proficient dedicated development team specializing in a particular fintech category? Do you require a professional quote for launching customized software tailored to your business needs?
Contact us today to access top-tier technological solutions delivered by our team of IT professionals!