White Label Solutions for Fintech and Banking Services in 2023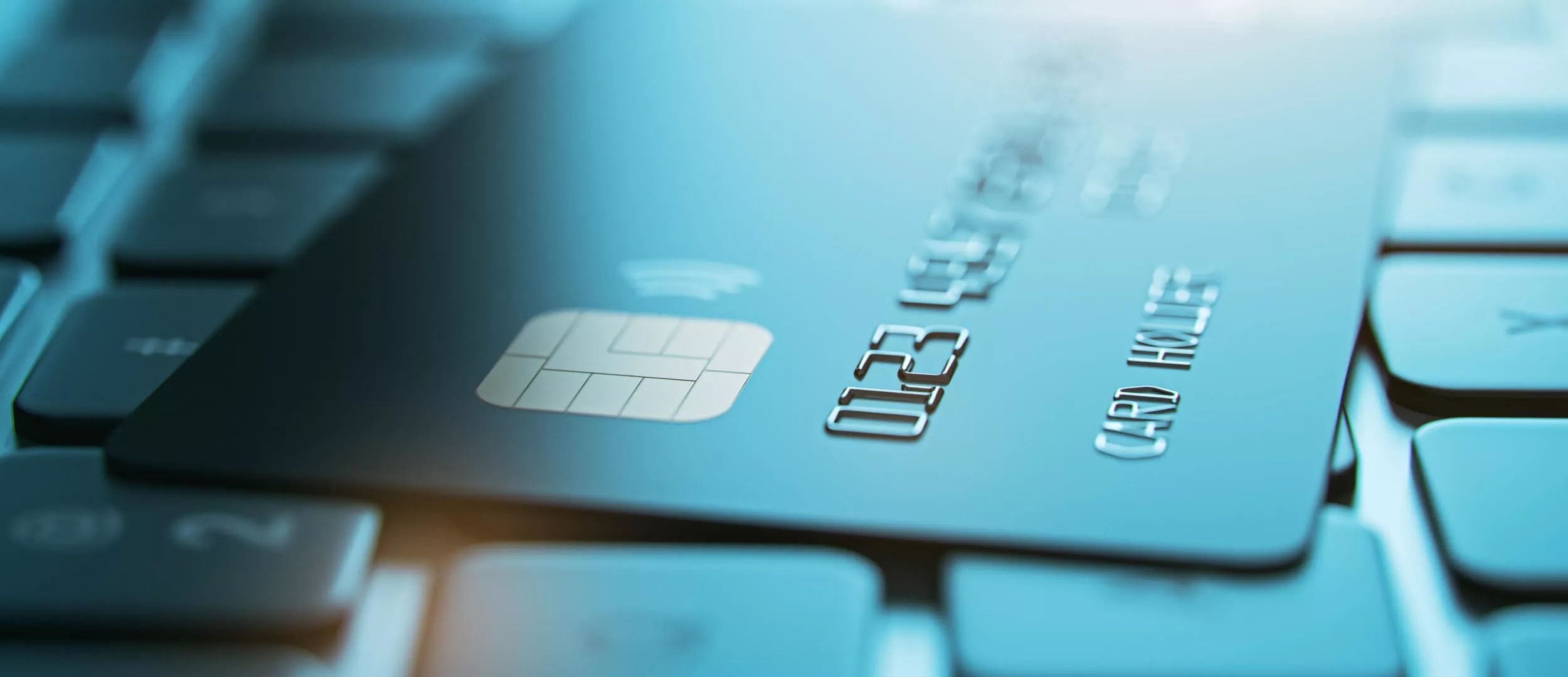 Creating fintech applications or software from the ground up can be a daunting task, especially for companies venturing into the financial market for the first time. To avoid the complexities and costs associated with custom development, many financial institutions turn to white-label software solutions.
In essence, white-label software is pre-built software that fintech companies can acquire from a service provider and then customize to represent their brand. This approach offers a straightforward and cost-effective solution to an otherwise expensive problem. By opting for white-label solutions, fintech companies can outsource application development, enabling them to enter the market swiftly, save valuable time and resources, and remain competitive in the fast-paced financial industry.
What is a White-Label Digital Bank
A white-label digital bank refers to a financial institution that offers a payment platform to other companies, enabling them to provide their own branded financial services. Acting as a technology provider, this type of bank allows companies to deliver banking services under their unique brand identity, without the need to construct their own banking infrastructure.
In essence, a white-label digital bank provides a ready-made solution for companies seeking to offer financial services without undertaking the development of their own banking technology. The platform includes different features like account management, card issuance, and payment processing.
The companies that benefit from white-label digital services are often non-financial institutions, including retailers, fintech startups, and telecom companies.
What is the Reason for the Popularity of White-Label Solutions in the Fintech Industry?
The popularity of white-label banking apps in the fintech industry stems from their ability to provide fintech companies with a ready-made solution that facilitates a swift and cost-effective entry into the banking services market. By adopting white-label apps, these companies can maintain their brand identity while leveraging the expertise of banking professionals. Several research data points support the rising trend of white label banking:
According to a report by Research and Markets, the global white-label banking market is projected to grow at a CAGR of 10.6% from 2021 to 2028.
According to Grand View Research, the global white label banking market size was valued at $1.6 billion in 2020 and is likely to reach $5.1 billion by 2028.
A survey conducted by Finastra in 2020 found that 72% of banking executives surveyed were contemplating offering white-label banking services to other companies.
These statistics underscore the increasing interest in white-label banking from both traditional banks and fintech companies. The potential for revenue growth and the opportunity to offer differentiated services are the driving forces behind the widespread adoption of white-label banking services in the financial industry.

Benefits of a White-Label Digital Bank for Businesses
Cost Savings: Partnering with a white label digital bank allows businesses to save on the substantial costs associated with building a banking infrastructure from scratch. By avoiding these expenses, companies can allocate their resources more efficiently, focusing on their core competencies.
Faster Time-to-Market: Utilizing a white-label digital bank enables businesses to launch their financial services much more quickly compared to developing their own banking infrastructure. Since the technology is already developed, the implementation process becomes simpler and faster.
Customizable Branding: They offer businesses the opportunity to customize the branding of their financial services. This level of customization allows companies to maintain their unique brand identity and stand out in the competitive market.
Access to Expertise: White-label digital banks employ banking experts who possess in-depth knowledge of regulatory and compliance requirements in the industry. By partnering with such banks, businesses can tap into this expertise and ensure that their financial services remain fully compliant with all relevant regulations.
Scalability: The flexibility allows businesses to seamlessly add new products and services as their customer base expands, without the need for significant additional investments in infrastructure.
What Businesses Can Benefit from White-Label Banking
White-label banking can bring advantages to a diverse array of businesses, spanning from startups to well-established companies. Here are some examples of businesses that can reap the benefits of white-label banking:
Fintech Startups: Fintech startups can leverage white-label banking to offer banking services under their own brand without the heavy investment required for building their own banking infrastructure.
Small and Medium-sized Businesses: Small and medium-sized businesses seeking to provide banking services to their customers or employees can find value in white-label banking solutions tailored to their specific requirements.
Non-Bank Financial Institutions: Payment processors, remittance companies, and mobile wallet providers can enhance their offerings by integrating white-label banking solutions and providing complementary banking services to their existing portfolio.
E-commerce Platforms: E-commerce platforms aiming to offer a comprehensive shopping experience can utilize white-label banking to provide payment and banking services seamlessly under their own brand.
Insurance Companies: Insurance companies can benefit from white-label banking solutions, facilitating offerings like insurance premium financing, premium collections, and claims disbursements to their customers.
In conclusion, white-label banking presents a cost-effective, flexible, and customizable solution that caters to a wide range of businesses, fulfilling their specific banking needs.
What to Consider When Choosing White-Label Solutions
When considering white-label banking software, businesses should take several important factors into account to make an informed decision.
Functionality: Ensure that the white-label banking solution offers essential functionality required by your business, such as account opening and management, payment processing, and robust fraud detection capabilities.
Customization: Look for software that allows easy customization, enabling you to tailor the platform's branding and user interface to align with your business's specific needs and brand identity.
Integration: Verify that the white-label banking software can seamlessly integrate with other third-party systems your business utilizes, such as accounting software and payment gateways, for smooth operations.
Compliance: Confirm that the white-label banking solution complies with all relevant regulations and industry standards, including Know Your Customer (KYC) and Anti-Money Laundering (AML) protocols.
Security: Prioritize white-label banking software with robust security features to safeguard sensitive customer data. Features like two-factor authentication and data encryption are crucial for ensuring data protection.
Scalability: Ensure that the chosen solution is capable of scaling with your business's growth and changing requirements, accommodating increasing transaction volumes, and supporting additional products and services as needed.
Support and Maintenance: Evaluate the level of support and maintenance offered by the white-label banking software provider, as reliable customer support is vital for smooth operations and issue resolution.
By thoroughly evaluating potential white-label banking software providers based on these considerations, businesses can select a solution that aligns with their unique needs and offers a strong foundation for their payment business.
Examples of White Label in Fintech
White label solutions in fintech are prevalent, and several notable examples highlight their effectiveness in the industry:
Fintech Neobank
Prominent neobanks like N26, Chime, Revolut, and Monzo rely on white-label solutions from well-known providers to offer innovative banking services to their customers efficiently.
ABN Amro and Tink
ABN Amro's new banking app, Grip, is powered by Tink's open banking platform. This partnership enables non-ABN Amro customers to access and manage five different bank accounts simultaneously, benefiting from the technology.
Accounting and Payroll Companies
Companies like BDO, Grant Thornton, and PwC, as well as financial software vendors like Quickbooks, Visma, and Sage, utilize white-labeling to scale their solutions effectively.
It's important to note that even off-the-shelf infrastructure requires configuration. Therefore, when entering the fintech white label space, businesses should consider selecting the most suitable end-user platform and collaborating with a reliable development partner to leverage its capabilities effectively for financial management.
How to Make White Label Fintech Projects Successful?
Successful white-label fintech projects require careful planning and attention to various aspects. Here's a checklist for creating a successful white-label mobile banking app:
Customization: Ensure that the white label app architecture allows easy brand identity integration, enabling you to modify every element to suit your brand's identity.
Features: Select the most essential, effective, and standout features for your app by identifying the best solutions in your niche and using the latest technologies for financial solutions development.
Branding: Maintain consistency with your brand style to make your white-label app easily recognizable and distinctive among competitors.
Development Costs: Plan your white-label development budget in advance, as white-label apps typically come with a standard set of features, allowing for accurate cost estimation.
APIs and Integration: Determine the necessary integrations in advance, such as payment systems, online calculators, and digital signatures, to tailor the solution to your goals.
Security: Prioritize robust security practices and consulting services to ensure the app's safety and safeguard sensitive user data.
Support: Set up a comprehensive support system for users to address any issues promptly and provide continuous assistance.
Reselling Complexities: Discuss the options of reselling or sharing royalties with the developer to determine the best approach based on selling the product or offering it on a subscription basis.
Affiliations: Clearly outline who will license and sell the software, considering options like hiring a company to sell the product on a commission or compensation basis.
By considering these aspects and diligently following the checklist, white-label fintech projects can increase their chances of success in the competitive market.
Our Experience
SDK for a crypto wallet based on Kotlin Multiplatform
One of the objectives was to unify business logic and utilize a shared code base across various platforms. To achieve this, we leveraged Kotlin Multiplatform technology, enabling us to implement the same business models, processes, queries, internal data processing, and encryption across all target platforms. The integration of business logic has resulted in the following benefits: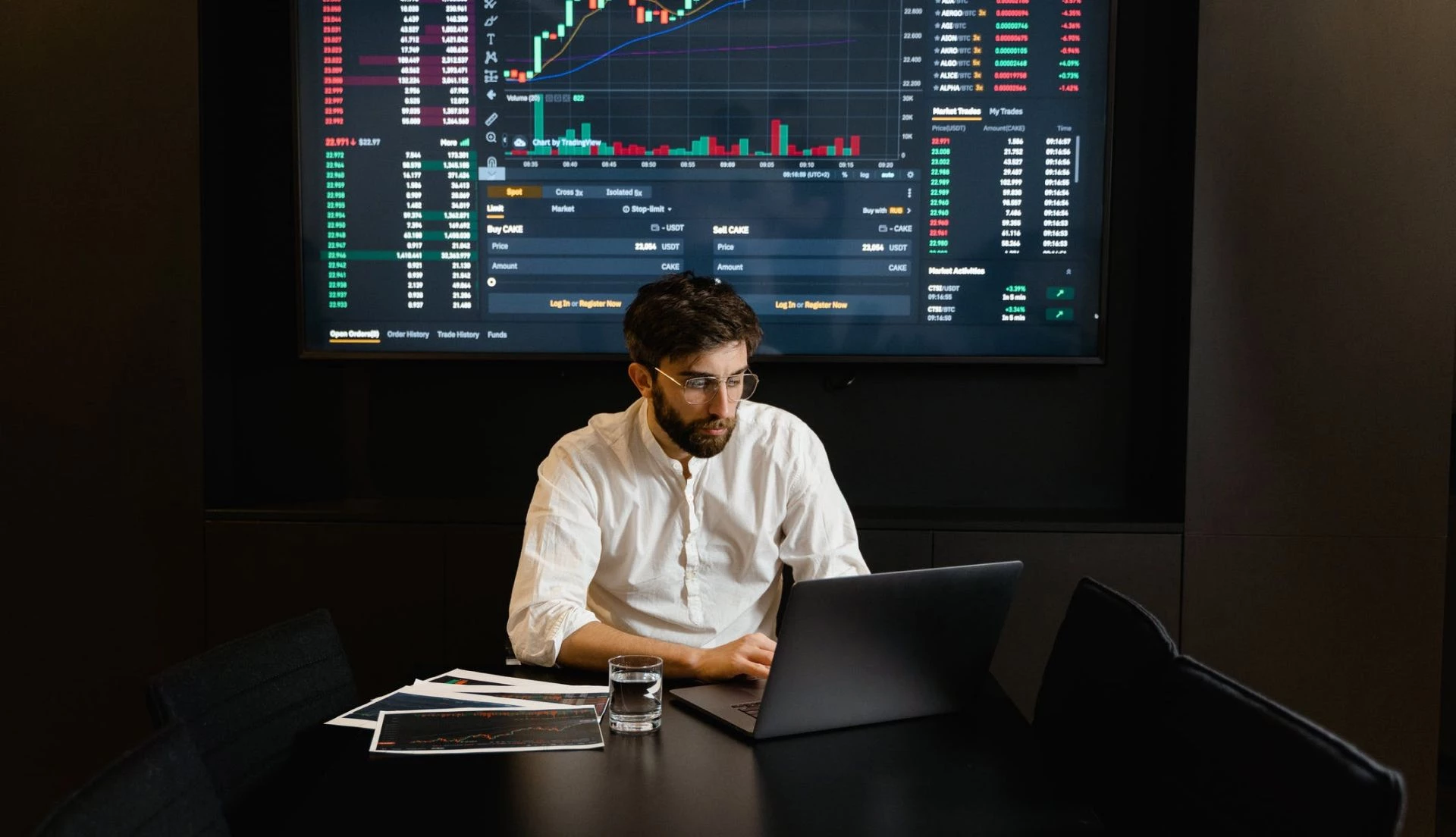 Read the full case study
Consistent Data Handling: We can now utilize the same methods to obtain and present data on all platforms, ensuring a unified user experience and data consistency.
Error Handling and Intermediate States: With the unified business logic, we handle errors and intermediate states in an identical manner across platforms, enhancing reliability and user understanding.
For instance, high-precision digital values are processed uniformly on both platforms, maintaining accuracy and reliability in data processing. This unification of business logic has significantly streamlined development efforts and improved the overall performance and user experience across different platforms.
Interface design for Credit Agricole payment kiosks
Our team was tasked with designing the interface for Credit Agricole payment kiosks. The primary objective of these kiosks is to reduce queues in bank offices and ease the workload of cashiers. Therefore, it is crucial that the kiosk interface is exceptionally user-friendly and straightforward, catering to even the most inexperienced users.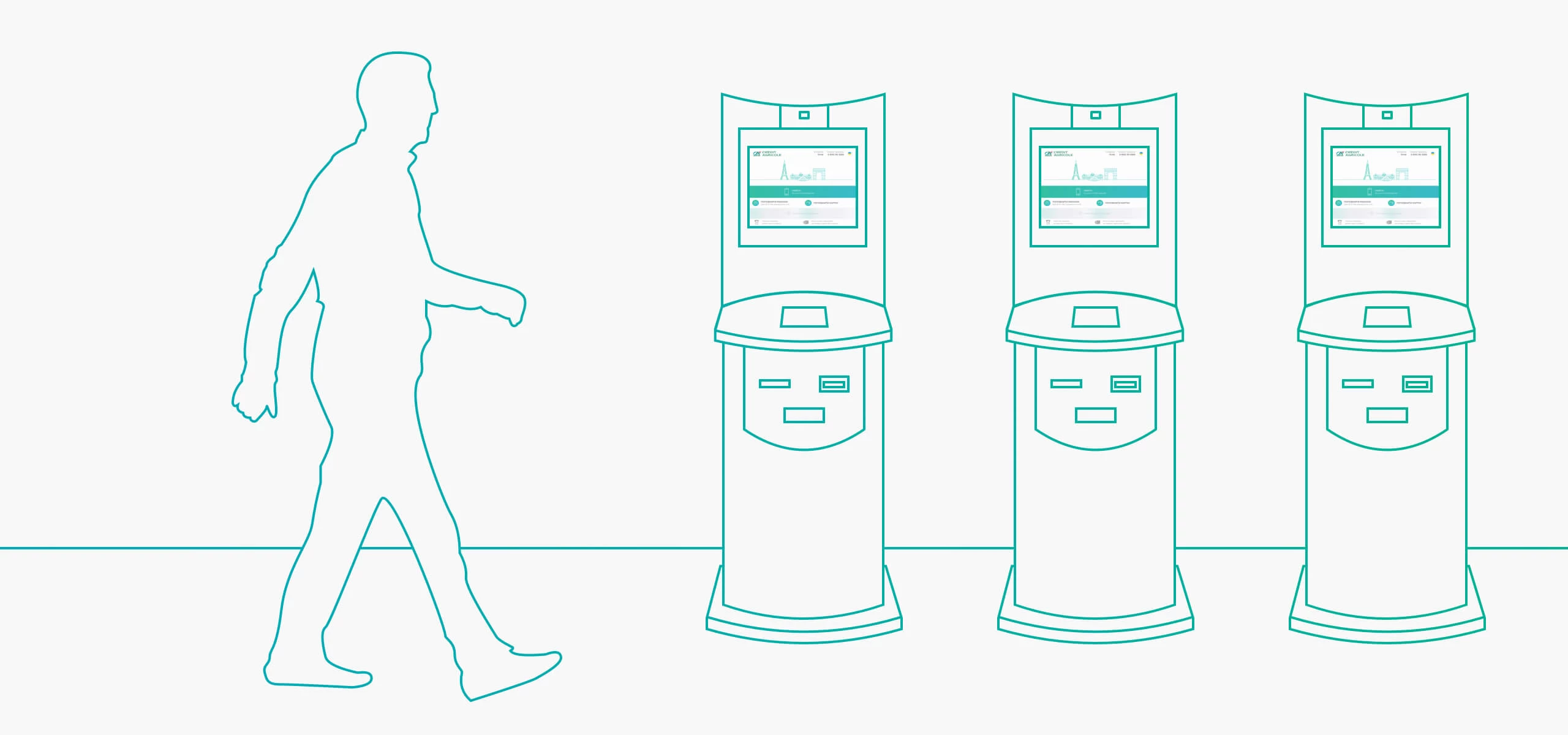 Read the full case study
The design aims to make the operation of the kiosks as simple as possible, ensuring a seamless and effortless experience for all users.
Bottom Line
As you can see, white-label fintech development offers a high level of customization to suit the specific needs of any fintech business, regardless of its size, whether it's a large neobank or a small payroll startup.
As a top-rated IT development company with 13 years of experience, Stfalcon provides the following fintech services:
Development of White Label Functionality: We can create white-label functionality from scratch, tailored precisely to your requirements.
Configuration and Personalization: Our expertise includes configuring and personalizing ready-made fintech white-label software to match your brand and unique business needs.
Integration with Existing Solutions: We can seamlessly integrate white-label software with your current solutions for smooth operations.
Professional Technical Support and Maintenance: We offer reliable technical support, maintenance, and on-demand updates to keep your white-label project running efficiently.
Are you eager to explore the benefits of white-label software development services for your business? Ready to launch your project? Contact us today to hire a dedicated software development team and embark on your fintech journey!