God bless Ukraine and its IT talents

Highlights of Outsource People Conference, Kyiv, Ukraine, November 2015
IT outsourcing has always been a two faced coin. Its pro's and con's spark discussions and controversy. But those in favor and against it won't argue that Ukraine has already become one of the countries where IT outsourcing flourishes today.
No wonder, Outsource People 2015 (hereinafter — OP'15), one of the major conferences in Eastern Europe, took place in the Ukraine's capital city — Kyiv. It brought back together a wide range of specialists: IT business owners, freelancers, beginners and experts in the fields of HR, PM, sales and marketing.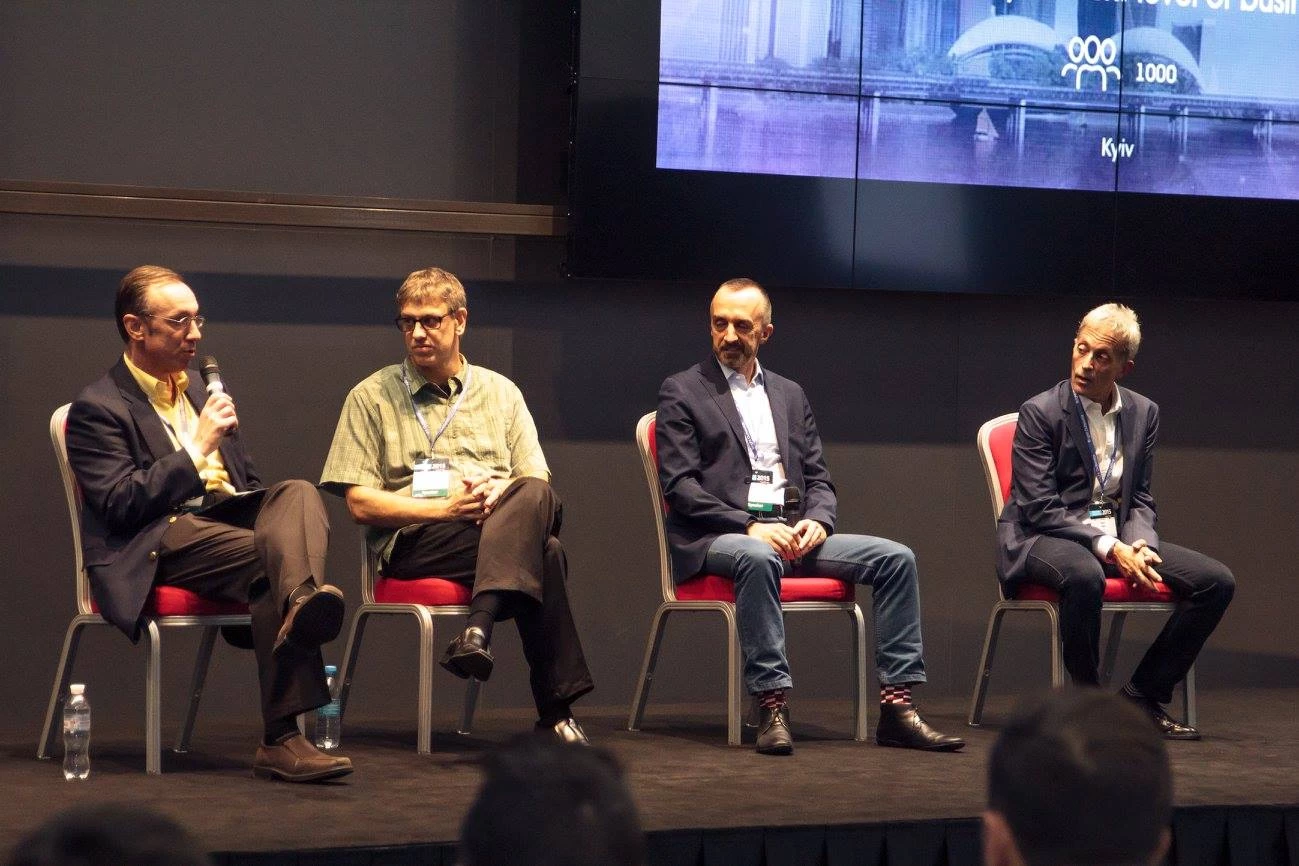 Now let's cast a throwback on the conference and pinpoint some of the most memorable things about it.
Venue
OP'15 was held at Ramada Hotel based on the outskirts of Kyiv. The registration zone, 3 conference halls named America, Europe and Australia, several lounge zones and a traditional banquet room were at the disposal of the visitors. Classy and well expected. Music from Star Wars in the background and a tall guy wearing a Darth Vader costume, as well as two professional massage therapists working their hands off in one of the lounge zones added value to the venue.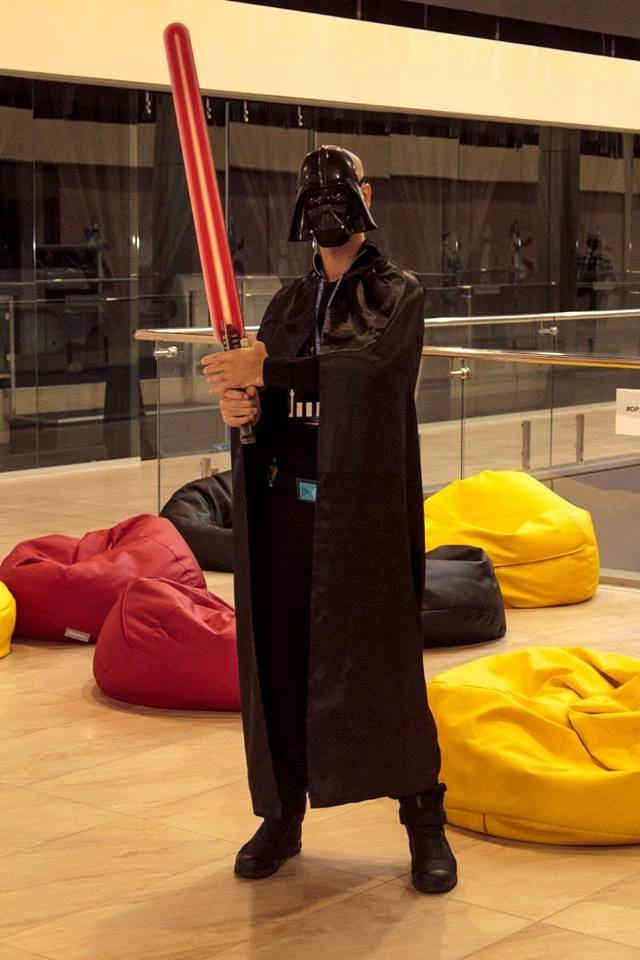 Attendees: Geography and Message
About a half of the delegates were from the biggest Ukrainian cities. Many of them came from Kharkiv, Ukraine's industrial and educational heart, and Lviv known for its 19th century architecture and coffee aroma. I ran into guests from all over Eastern Europe, Baltic countries, Germany, the UK, Ireland and a few guys from America. It was a big surprise to meet guests from Egypt and Australia.
Overall, European delegates made the majority, sending a clear message that they won't let go of the top IT talents in Europe because of the temporary economic and political issues that aroused due to unrest on the Eastern border of Ukraine.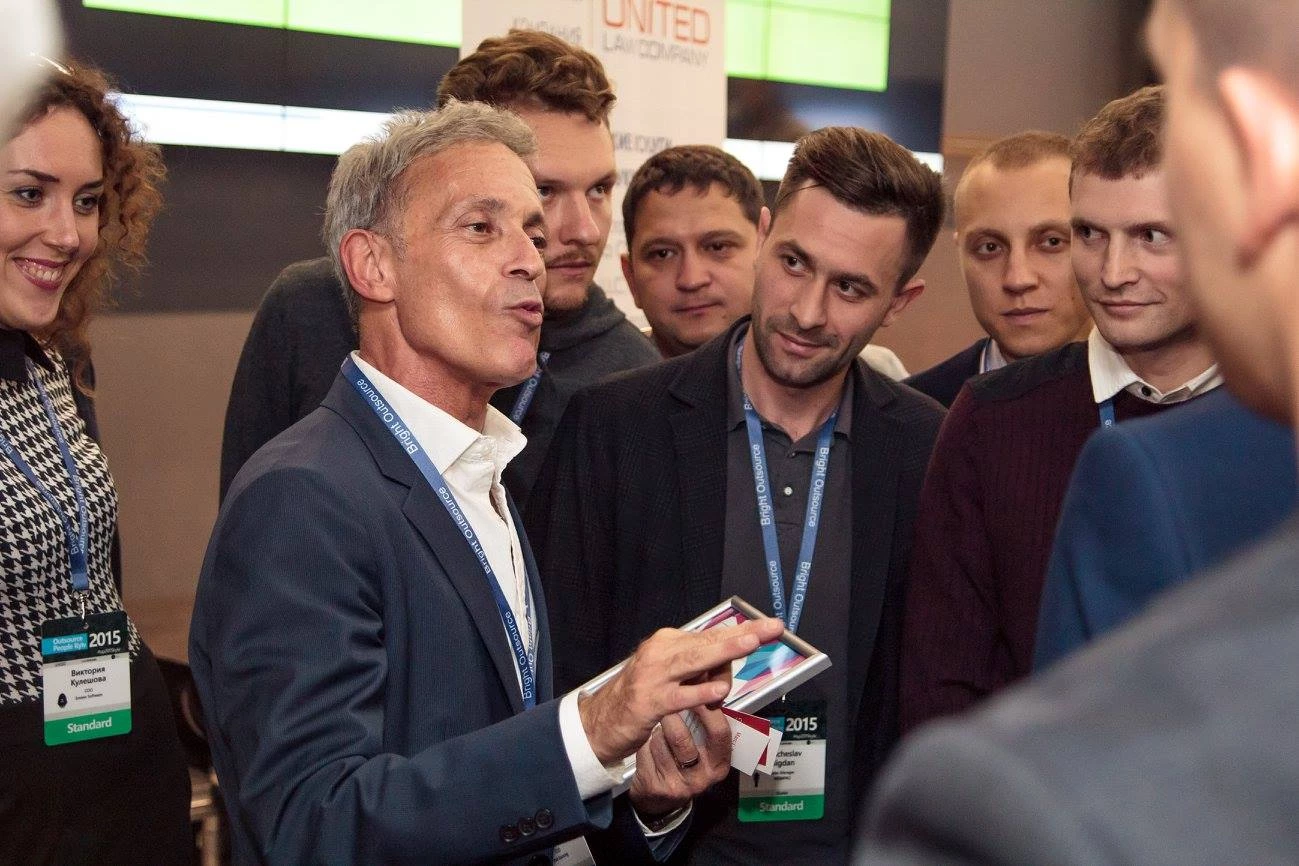 The event was well received as a stimulating and enjoyable day, particularly for having great speakers around and making contact with other guests, all of them inspiring individuals with bright IT projects to outsource. They came to the right place at the right time to achieve their objectives.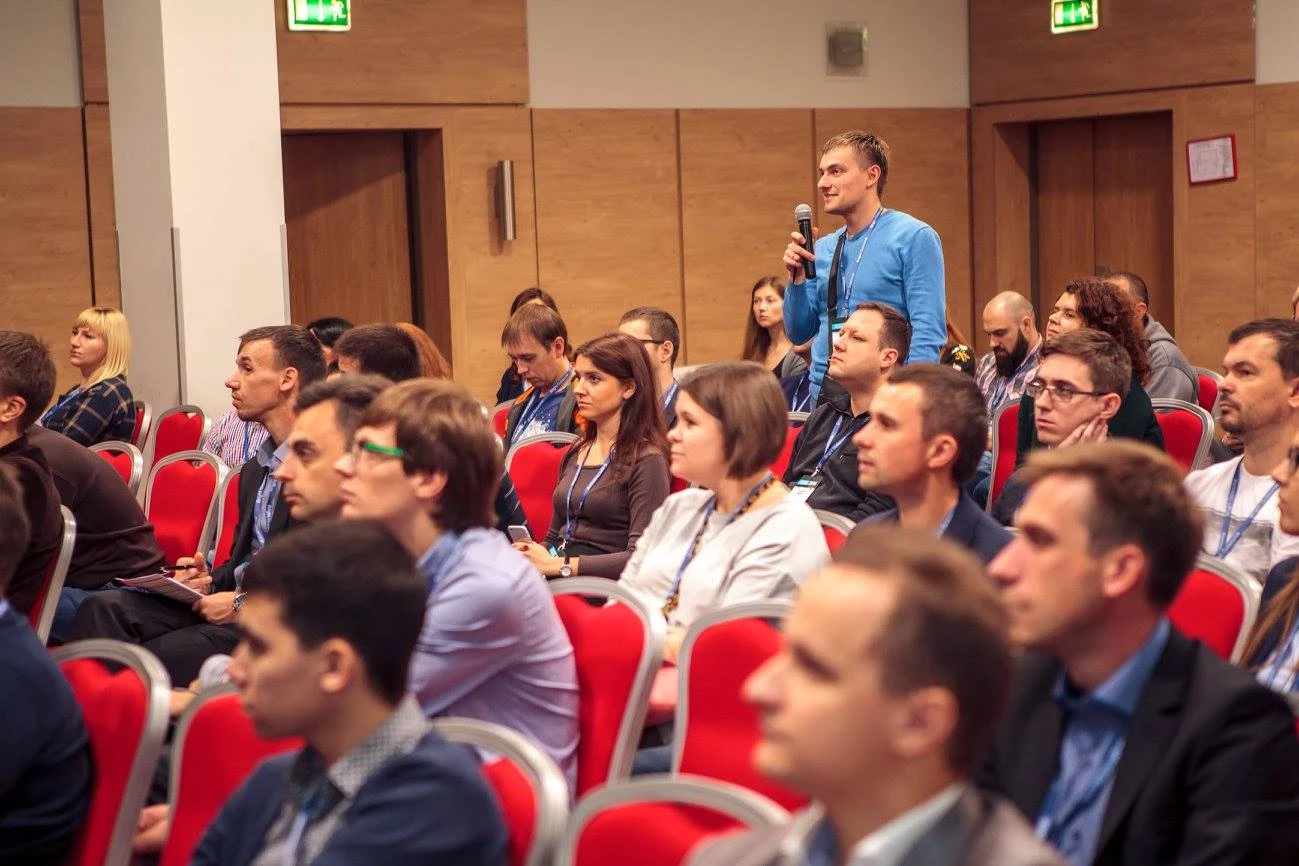 Speakers and Nominations
Dozens of top speakers and good chemistry between them and the audience helped to learn more in a friendly international atmosphere. Visitors had an opportunity to discover all sorts of know-hows from IT sales and marketing to best practices of project management.
I would like to mention three speakers whose efforts deserves special recognition IMHO. For me, the first nominee is Galina Makagonova, who shared the know-how of successful IT outsourcing. Best selling QA services in Western Europe and America, she has achieved big milestones in her trade and managed to build perfect relationships with Canadian and Polish clients. Her speech deserves to be nominated for the "Most Practical Guideline to IT Outsourcing".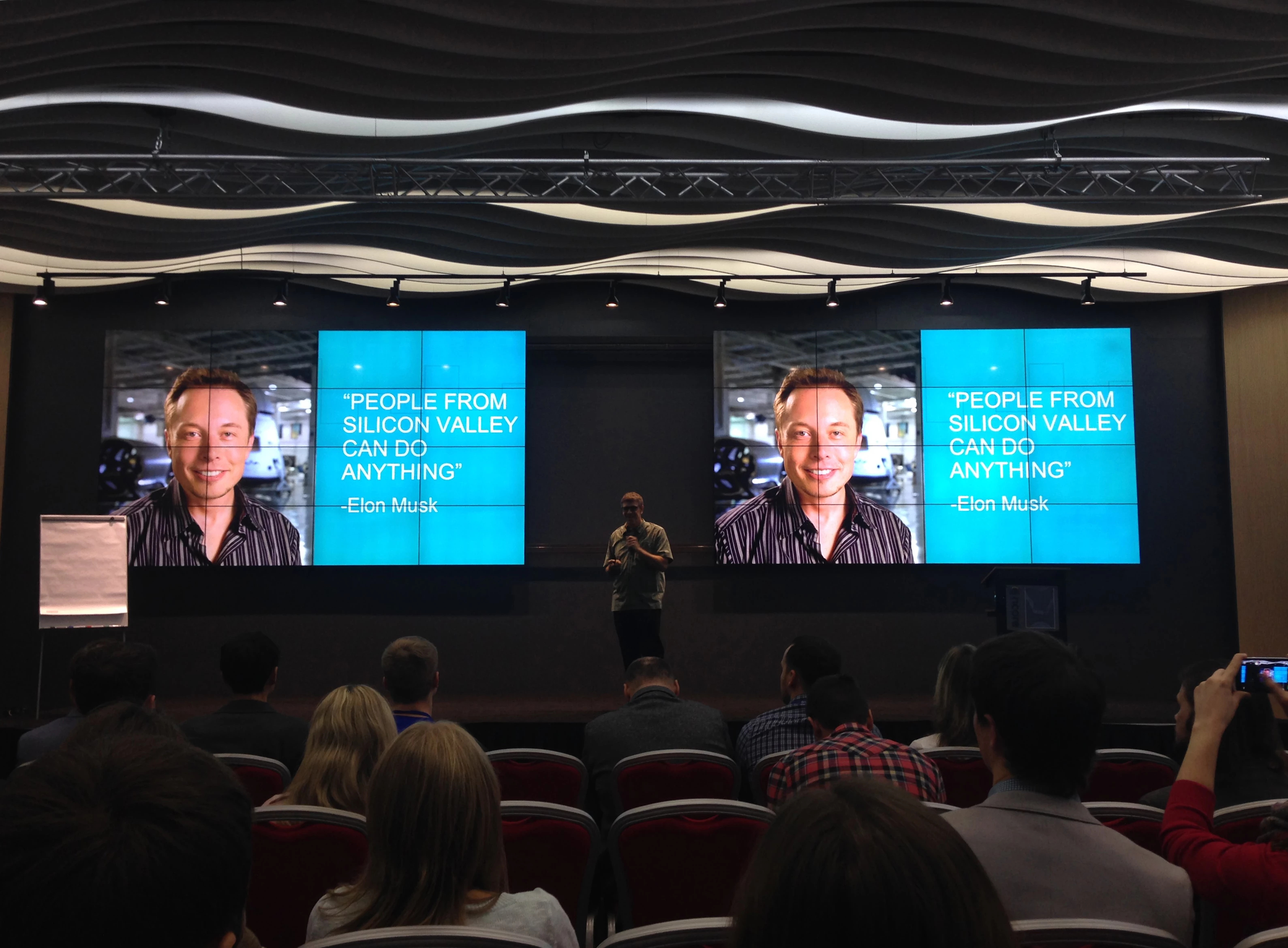 My nomination #2 — "True Story about Doing Business in Silicon Valley" — goes to Dave Hecker for the story about his optimism driven adventure and lessons he learned from IT outsourcing. The man from the US state-of-the-art center of technology who traveled the world to meet up with the best IT talents in Europe and particularly —in Ukraine..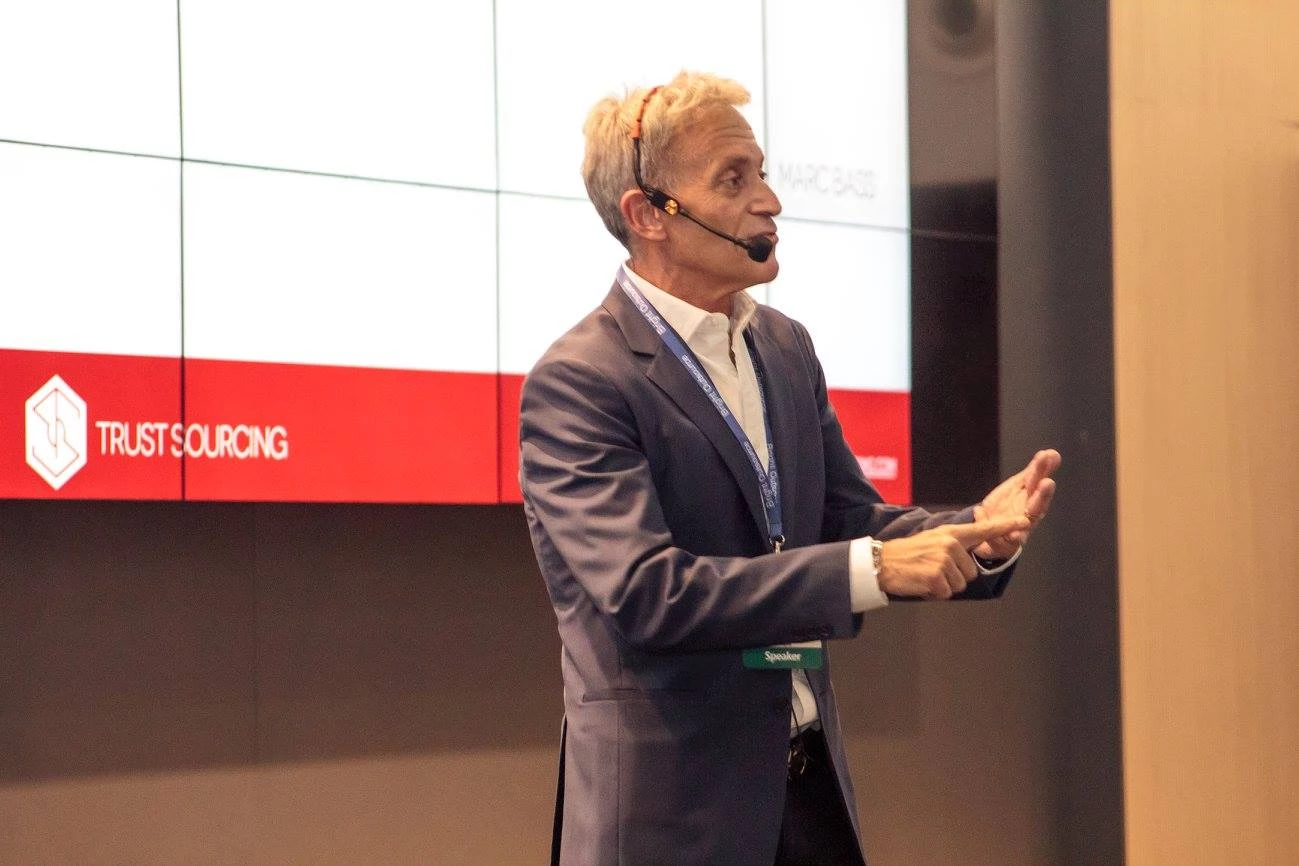 I would like to give away the last (but not least!) of my personal nominations to Marc Bass for his tips on how to put a ring on the client's finger and never part with them. The nomination "Full Trust in a Few Steps" goes to the business relationship guru.
Feelings
From my perspective, the event organizers did an excellent job bringing together all kinds of professionals in IT outsourcing, encouraging discussions and sharing the best practices in the industry. Not to mention an opportunity to interact with the speakers behind the scenes — that was something special! Their high spirit and enthusiasm were vital for maintaining the course of the conference.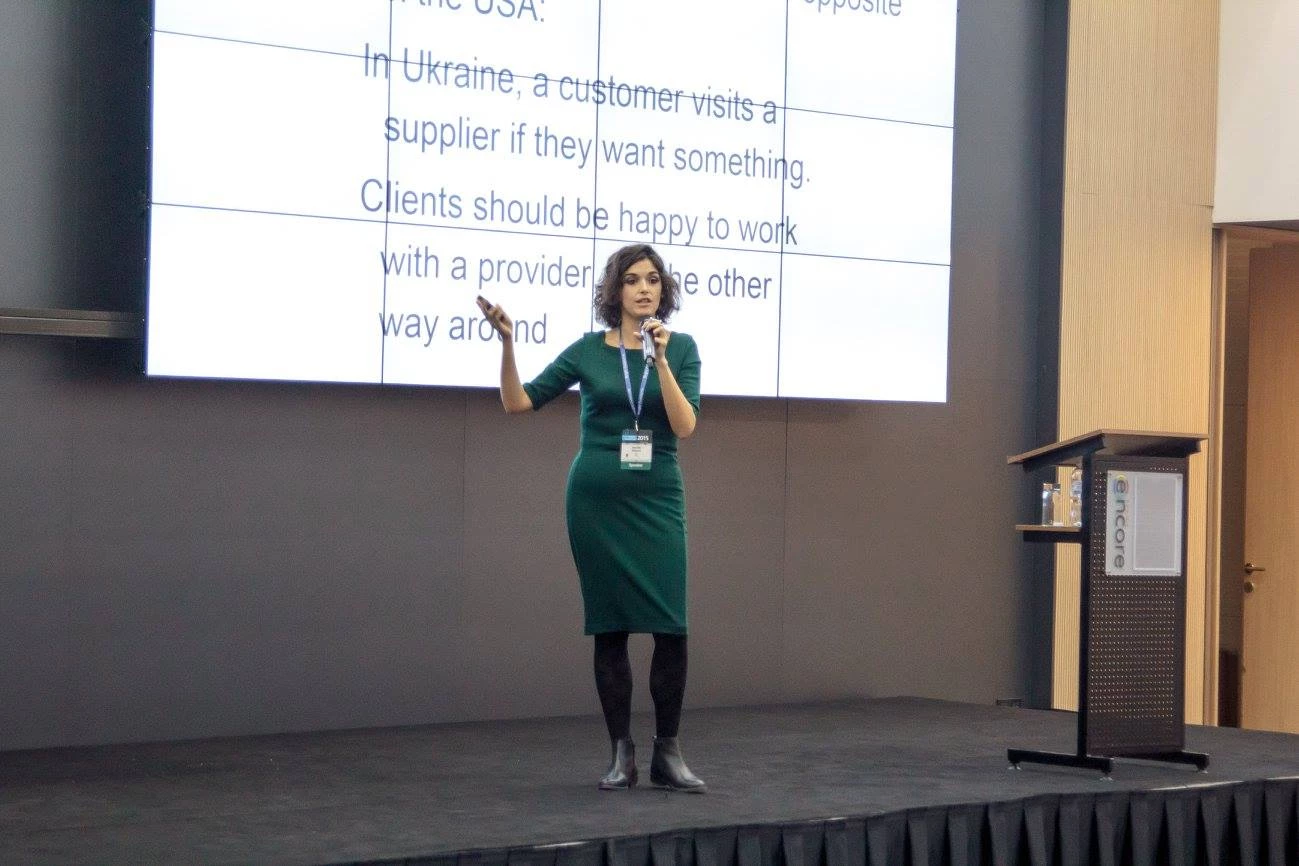 By the way, Outsource People 2015 Kyiv also hosted IT Biz Awards 2015 aimed at rewarding the key professional achievements in IT industry. Yevgen Zhurer, sales manager from stfalcon.com studio, has won the third place in Sales/Marketing category.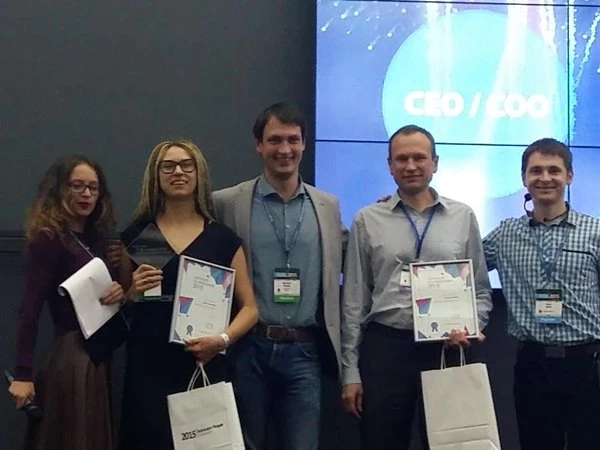 Afterword
Ukraine holds one of the top spots in terms of IT outsourcing in Europe. More and more startups, and medium businesses are looking to repeat the success story of SoftServe and outsource software development to Ukraine. Pro-active attitude in product management and fair pricing makes Ukraine even more attractive to global business ventures. Some would talk about the troubled economy and slowish economic reforms but the bottom line is very clear. Outsourcing software development to Ukraine proves to be a better quality of coding compared to India, while the talent costs less than in today's China.
Conference Thanks
Of course, a big amount of effort goes into conference planning, so many thanks to all those involved. A special vote of thanks to the speakers, facilitators, and sponsors for their great contributions to the event, as well as their hard work of preparing for the conference.