Meetup "Sales department Organization and Value Proposition Canvas" feedback

While the presentations revealed almost scientific approaches to sales and marketing, contained worldwide statistics and IT Sales and IT marketing trends, the speakers shared their first-hand experience, which they have in abundance. Stfalcon's Sales Manager and Head of Sales and Marketing share the insights they've got at Stfalcon Sales/Marketing Meetup.
Oleksandr Yatsiuk— Sales Manager:
Not so long ago I got to know about the Sales Label in IT, when the chance came to visit a Meetup with its founder Anton Fedulov, the only thought was «shut up and take my money, where should I sign? »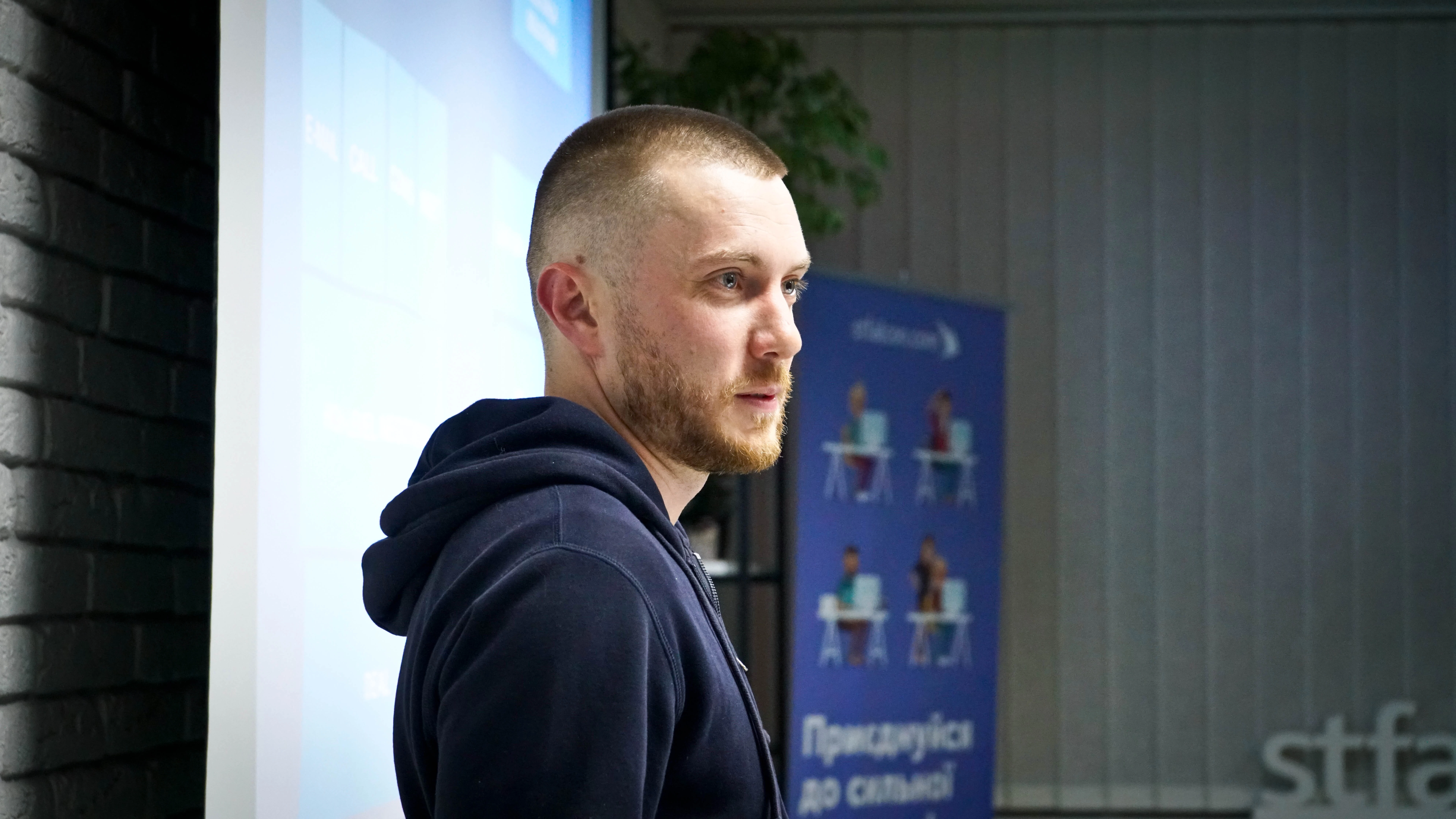 The evening did not disappoint. The speech of one hour and a half long disclosed how to organize a sales department in 2020, how to position yourself and your company depending on the client's level and location, who has to be involved into the negotiations at different stages, and, finally, how to bring the agreement to the desirable result. However, not only these points were mentioned, but a lot of other useful things mixed up with jokes, real cases from life and communication with the audience. Anton really demonstrated his kung fu to everyone :)
I noted the following tips, which were addressed to the sales managers for myself: as a sales specialist you should analyze your working process and bring it to perfection, be flexible and ready to interact with the clients of different levels, and share your experience with your team, because everyone has his own unique cases.
I was inspired to the new achievements! My gratitude and respect to Anton for this! Now I am looking forward to the new opportunities to interact.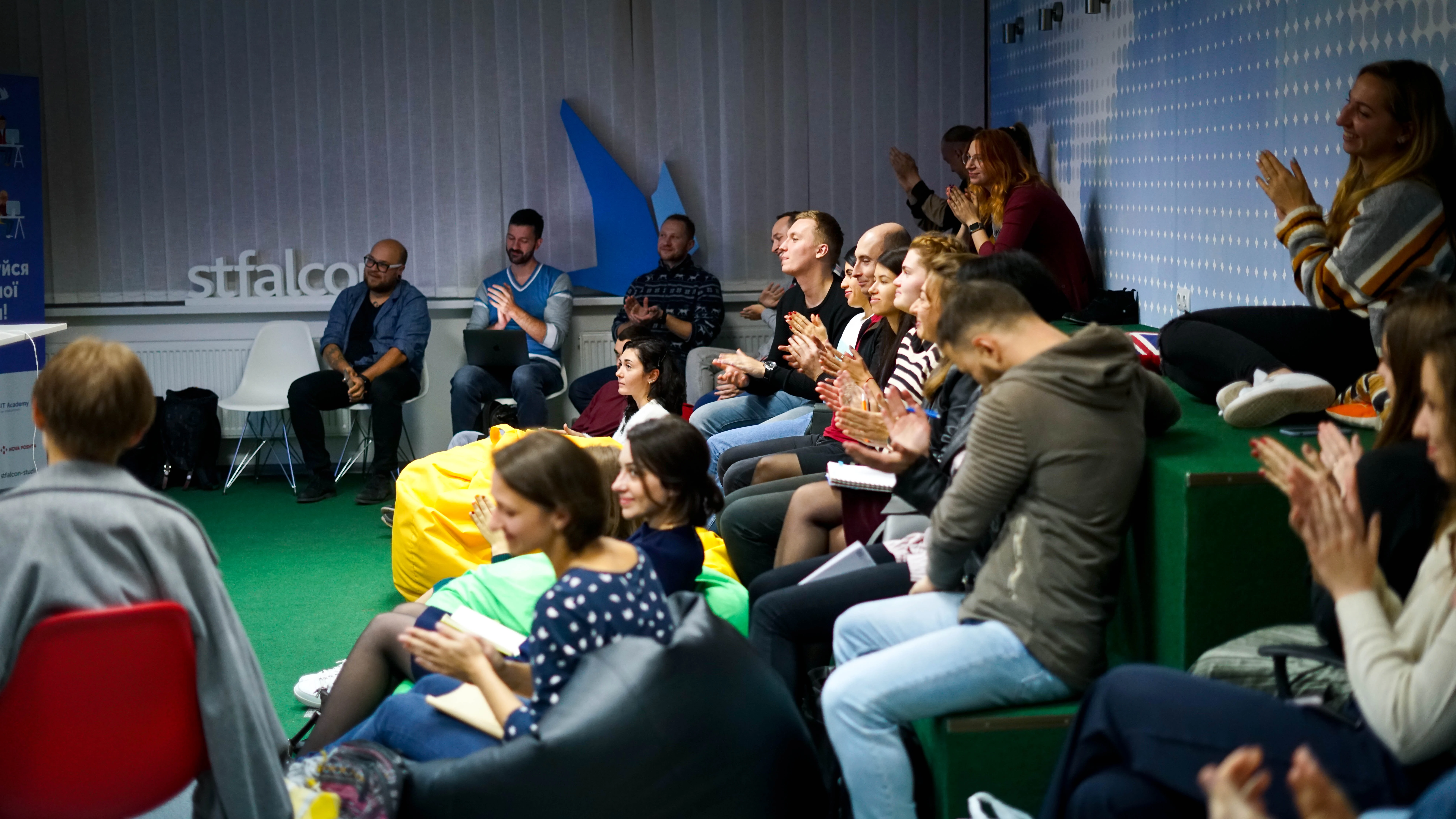 Alla Kostrubska— Head of Sales and Marketing:
Value Proposition Canvas — is a framework that helps a marketer to find Jobs, Pains, Gains and the variants how to solve them with your own services if to solve at all.
In case you'll have a look into the marketer work in the highly competitive environment in any sphere of the company's activity, the main Pain then is to figure out your unique Value proposition for the clients in the market, the Job is to apply it in your work and the Gain is the qualitative result and efficiency of the work performed. All these matched the Canvas model ideally.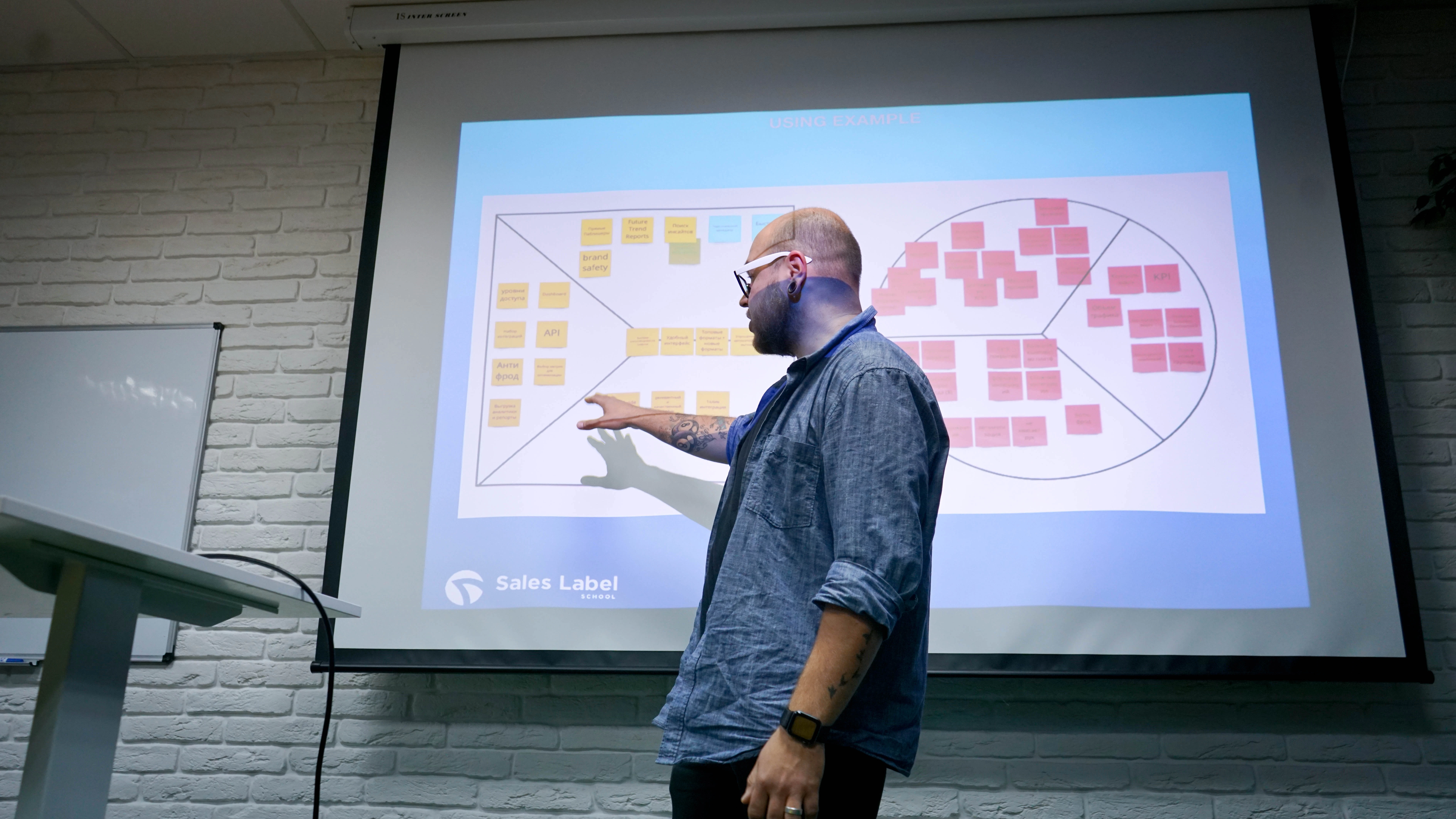 After the event, as a marketer, I clearly realized what I will do the next day and week and what I can expect from it. If to delve into the terms of Dmytro Grebinnikov's speech — they were my ideal Pain relievers with a pinch of motivating Gain creators. If some readers of the first two passages of my meetups.stfalcon.com feedback failed to understand anything, I can tell you, you've just missed a lot! Join our Stfalcon Meetups)!)