How Can the Internet of Things (IoT) Boost Your Business?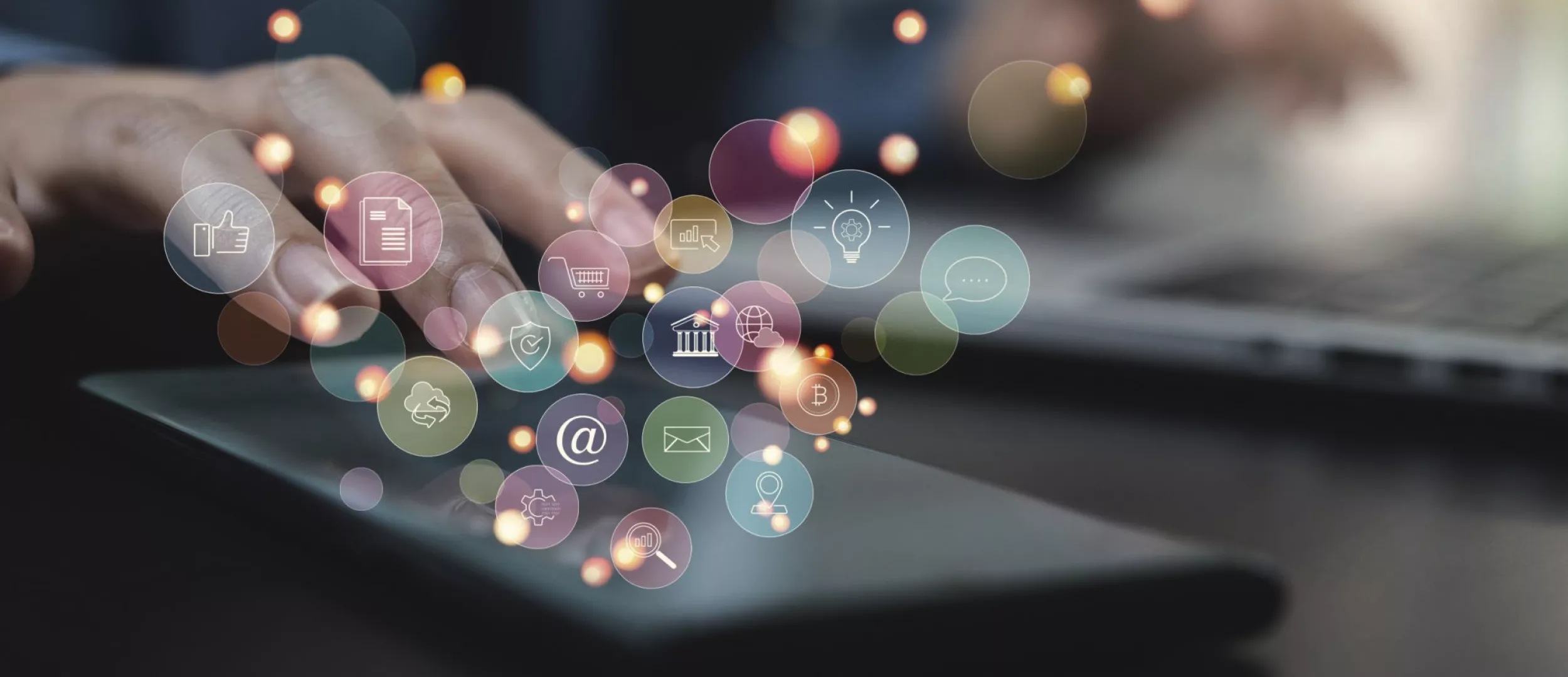 An entrepreneur must understand that lagging behind the Internet of Things is not lagging behind digital revolutionary data exchange technologies but behind evolutionary management technologies for designing and doing business. IoT for business has a lot of advantages that we will look through below.
The Global IoT Business Opportunity
IoT simplifies tech interaction to advance digital transformation. Nowadays, the implementation of IoT has raised in almost all industries.
It is expected to cross over $1300 billion by 2026. It is predicted to generate from $4 to 11 trillion in value during the same period. The IoT has opened up new opportunities for growth and optimization. 83% of the organizations that adopt IoT technology have improved their efficiency.
With the numerous benefits of the Internet of Things technology, businesses around the world are progressively investing in IoT technology:
Companies are poised to invest a substantial sum, potentially reaching $15 trillion, into IoT by the year 2025. This significant investment underscores the widespread recognition among various sectors, including clothing manufacturers, healthcare providers, and municipalities, of the substantial value that IoT devices can bring to their business operations.

What Are the Benefits of the Internet of Things for Business?
The Internet of Things for Business is a powerful, innovative technology that enables companies to move forward, expand existing and discover new opportunities, maintain a competitive edge in the marketplace, and increase operational efficiency. And is particularly there benefits of the IoT to society.
IoT helps businesses reduce costs
IoT solutions optimize existing processes across production, manufacturing, supply chain, etc. Optimized operations reduce downtime and decrease costs.
Manufacturing is one of the best examples of cost reduction with the help of IoT technology.
Factories utilize predictive maintenance technology to minimize downtime from 20 to 50% and save 5-10% in maintenance costs.
IoT boosts productivity and profit
IoT helps to optimize workflows with automation. It reduces repetitive tasks and provides optimal utilization of resources and machinery. It helps to avoid wasted man-hours in companies, making operations more efficient.
83% of IoT-powered companies reduce expenditure and boost employee productivity. According to Aruba, 75% of companies implementing IoT increased their profit.
IoT opens new business opportunities
The Internet of Things links software, hardware, and artificial intelligence for deep analytics. With the help of insights, businesses can utilize IoT to maximize their operations in the future.‍
Businesses create innovative product lines and revenue models on emerging patterns. For example, insurers figure premiums on driving habits. Retailers plan their products and in-store display by recording customers' behavior. Marketers utilize IoT-based tech to collect insights about clients. Data analysis helps to change ready-made products.
IoT promotes optimal asset use and tracking
The Internet of Things can link every device, asset, machinery, or equipment to a network. With the help of smart sensors, the business can track assets and control equipment. Real-time analysis and autonomous control reduce waste and optimize the entire workflow. Such industries as transportation utilize IoT for transparency through tracking and updates.
IoT in security
Reducing security risks and vulnerabilities with the help of sensors designed for live monitoring in physical locations can be possible with IoT.
If you connect CCTV cameras to IoT networks it will create a strong monitoring network. This network can be intensified with automation, and deep learning to build custom IoT security options. For example, a new AI detection network ALERTWildfire is increasingly accurate at the prediction of wildfires.
Top 7 IoT Applications and Examples in Business
According to Statista, there will be 75 billion IoT devices by 2023, that generate 79.4 zettabytes of data. Such IoT connections are throughout industries worldwide, as well as in individual homes, offices, and vehicles, with the most remarkable applications of IoT technologies in the following categories.
In the section below we will look through IoT ideas for business.
1. Connected vehicles
Self-driving cars and trucks are the most remarkable examples of IoT. Autonomous vehicles use connected devices to navigate roadways safely in all sorts of conditions. It includes artificial intelligence cameras, onboard computers, and motion sensors.
IoT connections also exist in vehicles, when manufacturers install connected devices to manage performance and monitor computerized systems.
For example, municipal buses and corporate trucks are fitted with connected systems to manage safety issues. Individual cars and trucks are connected with technology, which comes from insurance companies, that collects telemetry data to verify driving habits.
2. Traffic management
Nowadays road infrastructure has become more connected with traffic light controls, cameras, sensors, parking meters, and smartphone traffic apps translating data that are helping prevent accidents, avert traffic jams, and ensure flawless travel.
Cameras can detect and give data about traffic volume to management groups that analyze the information to determine mitigation steps that must be taken. Connected devices can be utilized to detect parking spaces and give that information to apps to alert drivers.
Monitors gather and transmit data about bridge structural health, alerting authorities to maintenance before there emerged any problems.
3. Remote health monitoring
IoT can help to track health data such as heart rate, blood sugar level, blood pressure, and others. Doctors receive detailed information about a patient's health through gadgets equipped with smart sensors.
Healthcare workers utilize technology to monitor patients in real-time.
Internet of Things devices can help the telemedicine industry. For example, TeleICU creates accurate clinical predictions. it can analyze data taken via IoT and foresee when an individual will need emergency supervision.
4. Environmental monitoring
Gadgets can gather IoT data that indicates the quality of water, air, soil, and natural habitats. They can also gather weather and environmental data.
IoT delivers not only access to much more real-time data about the environment at any place but also enables a range of companies in different industries to use that data to collect actionable insights.
It can help the government to better monitor and predict natural disasters, such as tornados, and wildlife populations. Organizations can use this data to limit carbon footprint, and more effectively document environmental regulations.
5. Smart buildings and smart homes
An IoT in a commercial building provides monitoring of the HVAC infrastructure that utilizes real-time data and automation technologies to instantly measure and adjust the temperature for energy efficiency. Cameras using AI can help in crowd management to ensure public safety.
A modern smart home implies not only security management - it can include climate control systems (air conditioners, fans, heating boilers), lighting (for example, turning on a chandelier at 6 pm), control of smart household appliances (for example - a coffee maker that brews the coffee at 10:00 sharp; a refrigerator that signals the absence of milk, etc.)
6. Smart cities
Smart City is the concept of a single-managed space that improves the safety and comfort of citizens and monitors the efficiency of all services. The idea consists of basic subsystems that cover the entire life of the metropolis:
City lighting control
Automated metering of water, heat, gas, and electricity
Video surveillance on transport and fixation of offenses elevator control
Public WiFi
Manhole monitoring and protection
Waste bin control
Ensuring communication and security in the transportation of oil, gas, and gasoline
Traffic lights and intersections management
Monitoring the environmental situation of the city
IT systems for public transport.
7. Industrial, agricultural, and commercial management
The Internet of Things in industries connects machines, cloud computing, analytics, and people to make industrial processes more efficient. With IIoT, industrial companies can digitize processes, reshape business models, and increase productivity and efficiency while reducing costs.
The ecosystem of the main participants and elements of the agricultural IoT market is diverse. It includes companies offering solutions for monitoring the fleet of agricultural machinery and combating theft/inefficient use of fuel, fertilizers, and other agricultural assets, the development and implementation of agricultural machinery with an autopilot function, developers of specialized platforms for IoT agriculture, etc.
How Can Stfalcon Help you?
Stfalcon specialized in IoT Application Development, particularly in such fields:
Logistics
Travel
Healthcare
E-commerce
Fintech
Real Estate
Education
VR/AR
We can develop end-to-end IoT solutions based on standards for device management protocols, server interfaces, gateways, and secure device-to-server and device-to-device communications.
In our portfolio, there is a particular case that deserves special attention: restricting access to premises while enabling the definition and modification of access rights. This application is beneficial for both comfort and security purposes in offices and industrial plants, enabling authorized staff access while preventing unauthorized entry.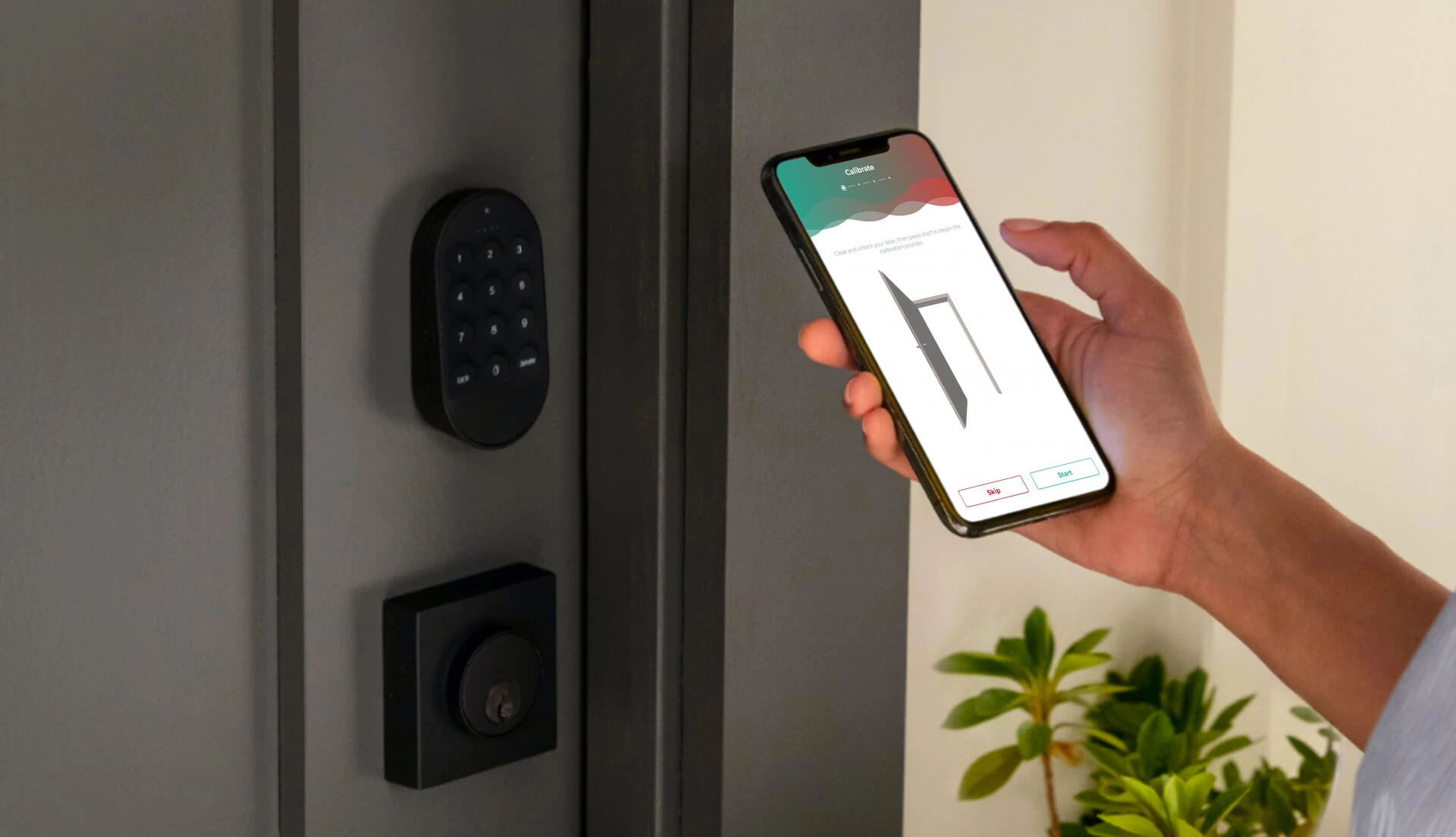 Read the full case study
Modern technologies, such as Bluetooth Low Energy wireless interfaces, were utilized during development to conserve device and phone battery life. Additionally, NFC technology was incorporated to facilitate quick and easy initial device setup.
Bottom Line
In key industries, the IoT comes down to installing sensors on a specific thing (car, building, or any object), quickly obtaining data from these sensors, and analyzing them fast. This allows you to have up-to-date information about the context of a thing in dynamics, and advanced analysis tools provide recommendations for optimizing the processes in which it is involved.
As a result, the company gets the opportunity to create personalized offers for its customers and optimize the business process depending on the real circumstances.