Easiest Way to Get Investors for an App

Everyone passionate about some idea is impatient to start with it. We are sure you do when you have an idea for an innovative mobile app. The anticipated total revenue in the app market for 2022 is estimated at US$475.90 billion. It is projected to exhibit a compound annual growth rate (CAGR) of 8.58% from 2022 to 2027, culminating in a market volume projected to reach US$755.50 billion by 2027. However, an idea is not enough to get a profit. You often need to find app investors for your project to start.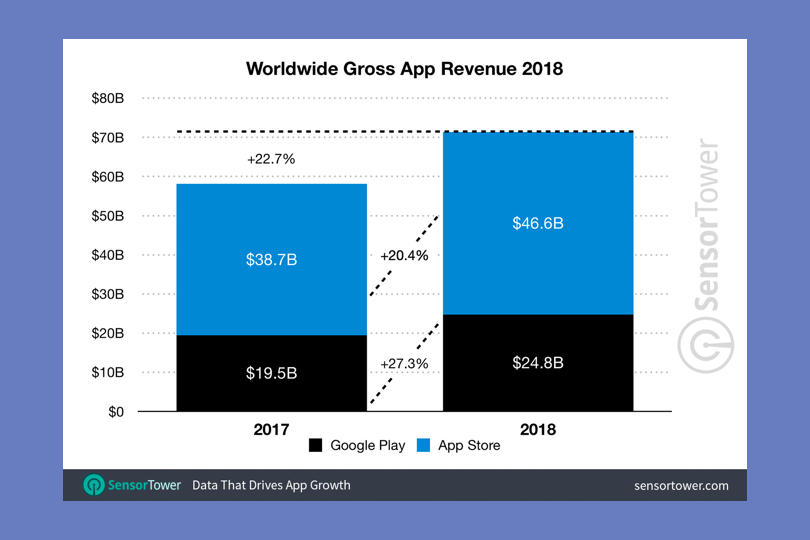 Generally building an app is rather expensive, even though the cost of your solution development can vary greatly the «average» mobile app usually costs anywhere from 30000 to 250000 USD and some can run as far as 1 million or even more. By the way, you can always check the approximate cost of an app development online. The overall budget of software creation and consequently the scope of development investment depends on the specifics of the concept and the feature set of the product you have in mind.
Besides, you should take into consideration the operational expenses, marketing costs and specialists hiring at minimum.
So, it's absolutely clear that you need funding for your mobile app development and we'll provide you with some tips on how to get investors for an app idea below.
How to Get Investors for an App?
Actually, the answer to this question is plain and simple: to raise money for app development is the same as for any other business. The first place you can go to is your immediate circle — friends or family. However, outside investors is a better idea if they share your concept and believe it's valuable enough to generate proper ROI. The app investors can be of several kinds — angel ones, crowdfunding, private investors for startups and those providing series of A/B funding.
No matter actually what kind of app investors you want to get in, they should be convinced with your presentation of the idea and the product you want to create, its potential and the strategy you have in mind.

Practical Steps for Gaining Trust and Real Investors for App Development
Address a real pain point
To get success your product should solve some real problem, need or pain of the users. So to persuade your potential stakeholders you should figure out the problem and clearly demonstrate how your solution will help solve it. The would-be users should be kept in mind here because if the app solves a problem of a small number of people, they should then be great spenders or influencers.
Validate your idea
Before approaching the potential investors, it's not enough to have the idea, you should make sure it has not yet been realized in the market. A discovery phase is intended for the purpose. We always include it into the flow of our projects. In such a way we make certain that there is no analogous product in the market or study the solutions which exist to make our software product much better. You can carry out the research yourself on entrust the discovery to our company.
Find the right market
Before proceeding to the app features you want to implement, you should first understand the competitive landscape of the product — the offers of the similar applications in your space or simply services, which may be not app-focused, yet competitive to your product-to-be.
Define the market size
On studying the competitive environment, you will already get some idea of the size of the market you can expect. Define the target audience and the market share, so that you can present your potential mobile app stakeholders with the real figures of the probable opportunities and risks, which can be expected.
Build trust to your developer partner or project team
A good idea needs good realization and to create a cutting-edge app you need an expert development team to make sure your initiative is in good hands. That's why it's vital to choose a company or a team, which has successfully carried out similar projects, delivered analogous products, have enough expertize and capabilities to prove its professional level with the certificates and acknowledgment of the IT world.
Speaking about Stfalcon, we can mention our Top Global B2B Service Provider Rank by Clutch and the title of Top Mobile App and Web Developer in 2019 by ThinkMobiles.
Get to know the investment basics
To be persuasive and to gain the trust of your potential investors, you should understand the basics of running a startup and money raising yourself. Here belongs the comprehension of the type of capital to take and the investment stages existing.
Figure out the revenue strategy
With the understanding of the basics of investments, you should also work — out the strategy of revenue generating. The plain and clear strategy presented to the investors will make them finance your mobile app development more wholeheartedly. Here it's essential to study the possible monetization strategies and be ready to answer the clarification questions about them. The traditional tactics are charging for the app, freemium subscription usage, paid add-ins implementation, in-app advertisements, or the combination of these options.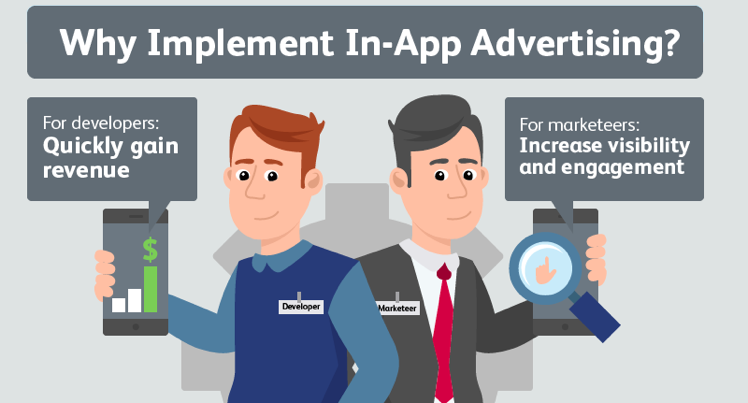 Create Design or even App Demo
At the stage of design, a client receives clickable mockups. They allow to visualize the idea and provide a better understanding of the software solution concept, for which the investment is sought.
Besides, the design made allows the developers to evaluate the complexity of the features to develop and implement. Consequently, the development team can more accurately define the cost of project creation.
One more option is a demo version of the product development. What is a product demo? — It's a working app, which comprises the main functionality of the future app. This variant is good for those clients, who have a certain budget but lack it for the comprehensive realization of an idea.
Interactive demo-app might be even more advantageous for getting financing from the investors.
An interactive app demo can be even a more winning trick to get investor funding. A demo version is able to show real, high-fidelity user interface so that the investors can immediately «get it» and realize the promise and value proposition of your application.
Practice your presentation
Now as you know how to get app investors for your business, it's not less important to pay attention to the way you are going to do it. Fancy TED speakers practice up to 200 times for each talk? You should follow their example as well and get to know your material back and forth, be ready to discuss it even without slides and anticipate the questions of the potential stakeholders of your product. Having confidence in your idea, product, its presentation, and your public speech is half of success.
Conclusion
Securing app funding can expedite the realization of your project and, perhaps, your dream. Besides, it may help you win some means for marketing and testing of your product. Our company in its turn can be of use not only in the process of software development, but facilitating your research stage and MVP creation. Thus you have chances to get expert help even at the pre-sale stage and consequently more chances to get funding for your mobile app development startup. If you are in need of a top-tier product, contact us, our dedicated team will be glad to help you.