Best Practices for Landing Pages to Follow

If you are Internet savvy, you've definitely heard something about landing pages. Maybe your company has a product or offer worth creating a separate landing page for. Here we briefly explain what a landing page is and talk about high conversion landing page design trends of 2015 that worth your attention.
Landing page is a web-page aimed at capturing attention of the visitors in order to convert them into actual or a potential sales (leads). An effective landing page shortly tells a visitor:
What the product or offer is and why it is awesome.
What you want them to do (give their email, subscribe, vote etc.).
Landing page design requires you to keeping in mind context and congruence. A good landing page matches the expectations of visitors who had clicked on a banner or social media advertisement. It clearly shows the value your product.
If already have high-quality text content for your landing page, it would be a shame to ruin it with an outdated design or by ignoring the best practices that are out there for a reason. In order to help you find your way in the land of landing page design trends, we've gathered the hottest of them and complemented them with a great design examples.
1. Make an ultimate landing page for smartphones
It's no secret that smartphones and tablets are so widespread that they are becoming the main means of accessing the web. So creating landing page sites that are fully compatible with those devices is becoming a best practice in 2015. Here're some tips for creating responsive mobile design:
Check how your landing page looks in landscape and portrait modes — it should look awesome in both, since you never know which one the user will prefer.
Make buttons large enough for a touchscreen.
Here's how a landing page we've designed for eTopus Technology looks like on various devices: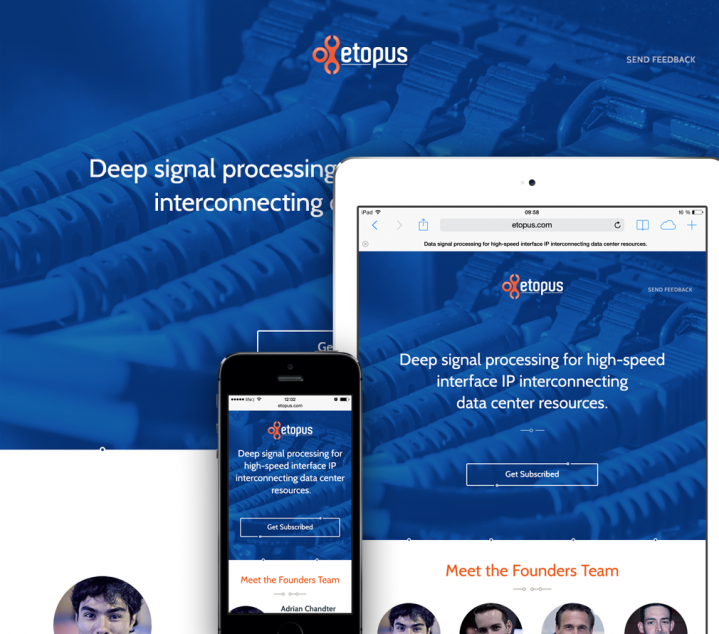 2. Don't let your images be ordinary
In 2015 you should forget about the typical stock photography and start being creative! Current landing page design trends are in favor of images that make a statement: made by a photographer working in a unique style, drawn by a talented artist or at least portraying not some anonymous people but your own employees (if it's relevant, of course).
If you are using an illustration, than make sure it does what it's supposed to: shows the product as fully as possible and highlights its crucial features. A good idea is to showcase your product in the process of usage. It will help the leads to visualize how does it feel to use it and how it will look like to the observers. For example, here's an illustration used on a KeepSnap web-site: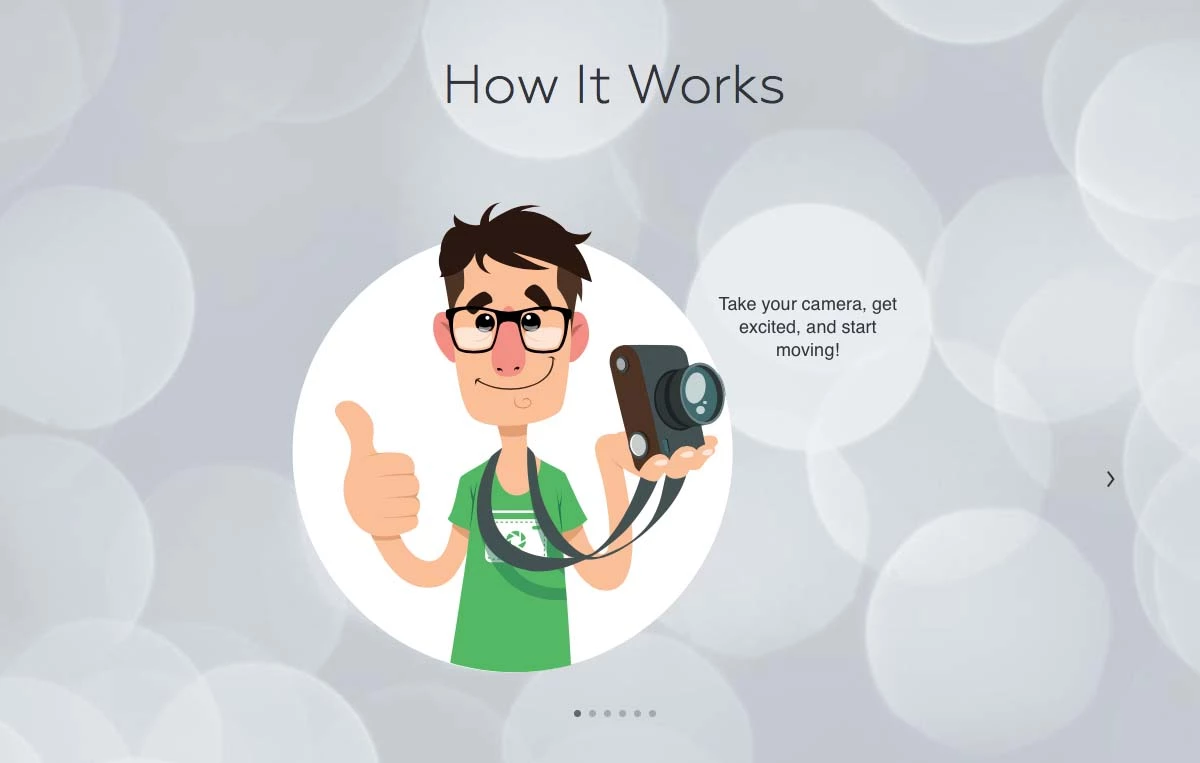 3. Add dynamics with a full screen video
Hot 2015 trend is full screen videos played in the background. They are especially relevant for landing pages promoting events: conferences, concerts, workshops etc. Videos help to create the atmosphere and remind about networking opportunities people are often looking for when choosing to attend such events.
For example, here's a landing page for our Code'n'Coffee event: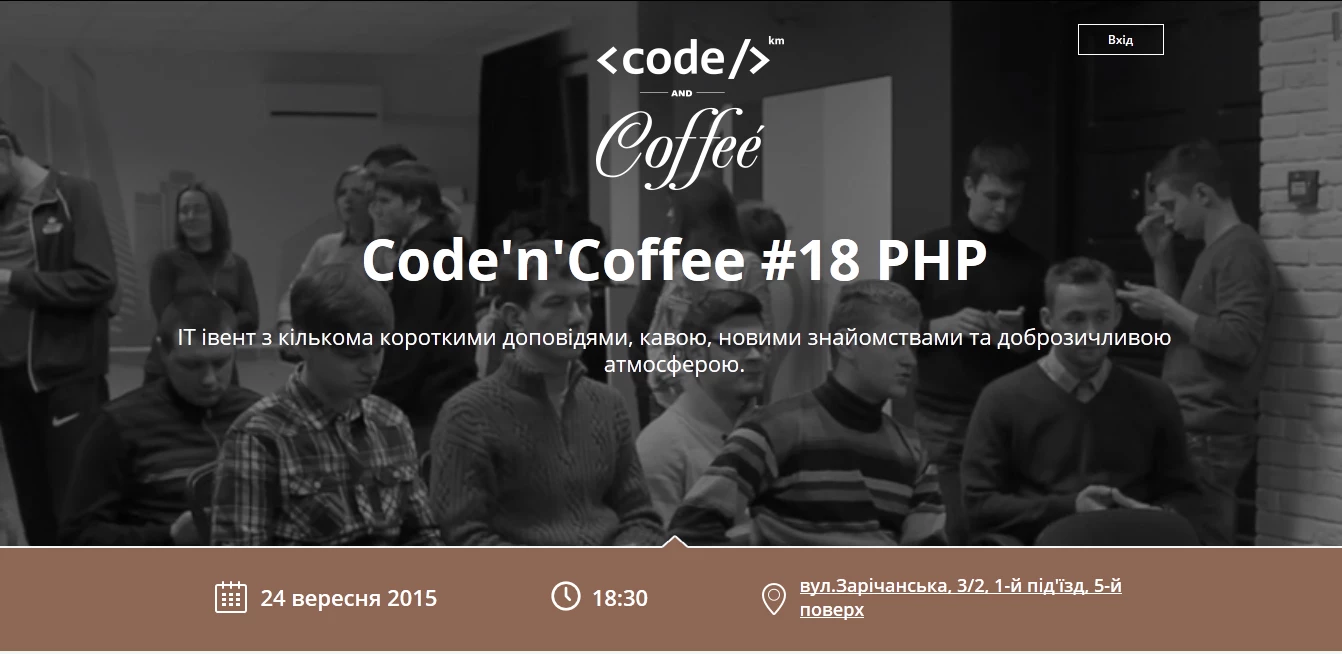 You will also benefit from videos when explaining complex concepts that normally occupy a couple of paragraphs. Using videos for showing the entertaining side of a traditionally boring industries is also becoming a landing page design trend.
4. Don't request too much data at once
If we ask visitors to provide too much data at once, it might scare them away. That's why it's better to ask for additional details on the second page — it would be less intimidating. Plus, after making a micro-commitment with the first step it's easier for a visitor to say "yes" on the second page.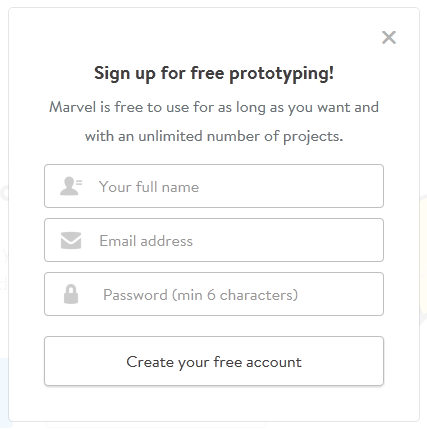 5. Show who your clients are
While listing your key customers is hardly a trend, in 2015 it's becoming more and more common for the landing pages to show off the logos of your key customers as an easy and straightforward way to gain some trust and credibility. Recognizing a logo of a famous or local company can heavily influence the decision a potential customer is going to make. A winning strategy is to add photos of clients' employees and their short testimonials — hardly anyone can resist that: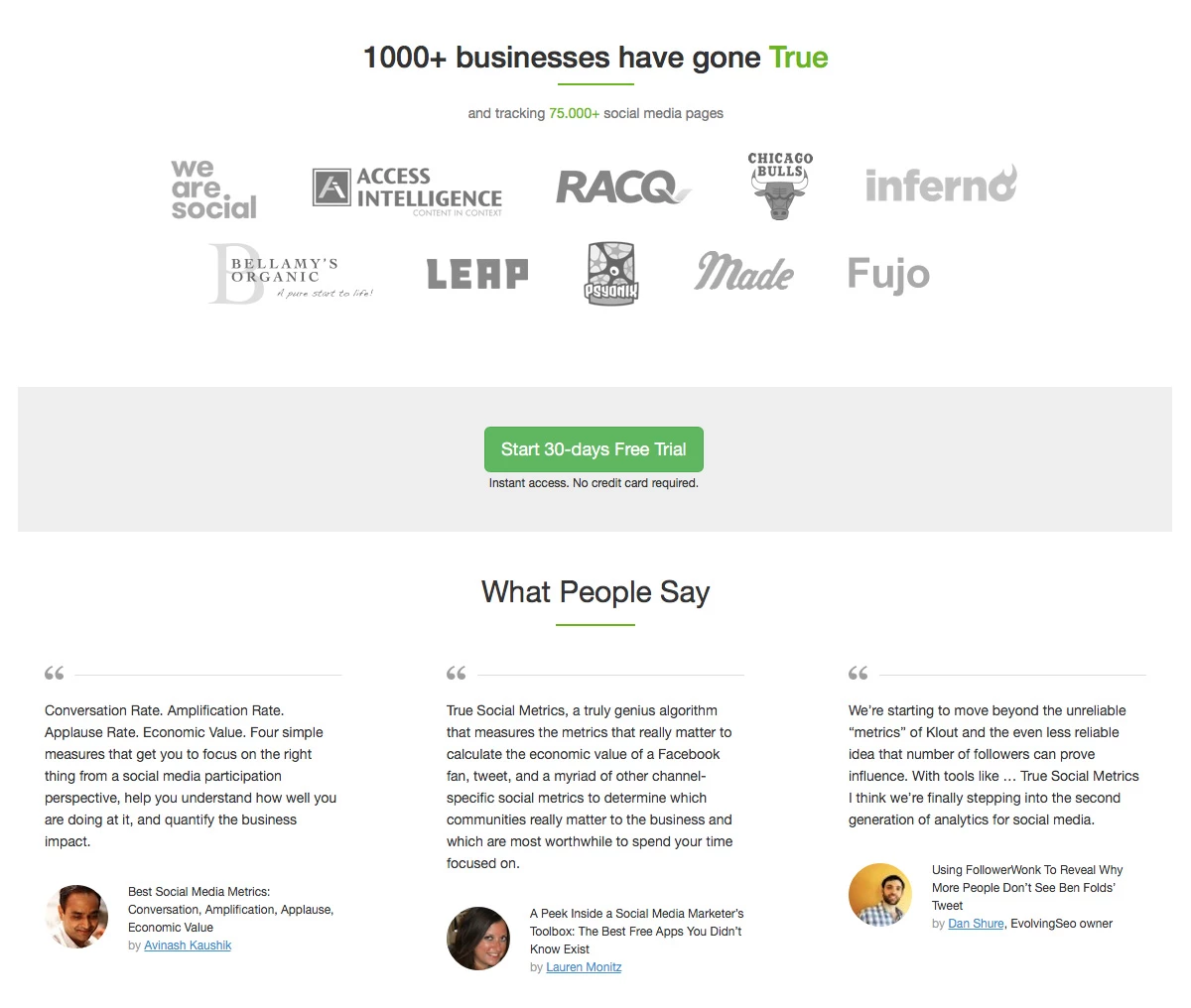 In summary, 2015 landing page design trends are all about effective media usage, focusing on building trust and maintaining responsive design for highly popular mobile devices.
We, stfalcon.com, are committed to creating reliable designs for our clients and will be happy to help you boost your sales with a trendy and high convertible landing pages.