Top 7 Real Estate Startups to Keep an Eye on in 2023
The global industry of real estate is booming with innovations and is predicted to reach almost $49 trillion by 2031. In 2021, the residential segment dominated the market, in terms of revenue, and it is expected to grow at the highest CAGR of 5.3%.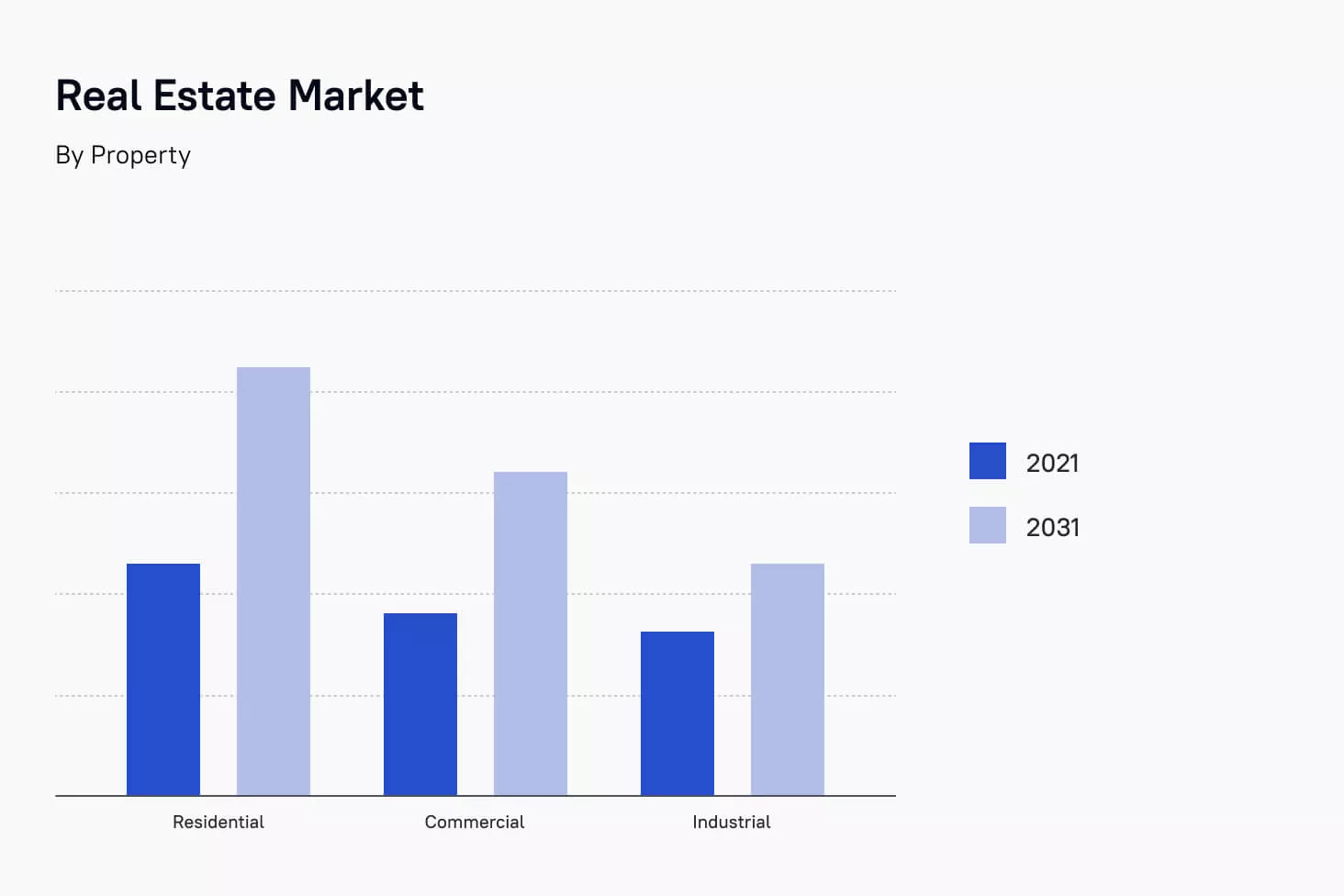 Thus, the real estate industry has become one of the largest worldwide in terms of total financial value. Consequently, this sphere is now the most attractive one from a business perspective. The potential for real estate startups is huge, and it will probably grow even more as cities expand.
Many present-day real estate tech startups are known as PropTech startups. They introduce new developments in technology and facilitate the digital transformation of the sphere. What's more, they also often bring innovative business models, the ones that change the conventional systems of the industry.
We've prepared some of the most outstanding real estate startups to keep an eye on and be inspired in 2023.
What Are the Modern PropTech Startups?
As startups nowadays offer technologically innovative products, tech advancements, or new business models for the sphere of real estate. They reinvent or at least re-image the whole industry.
Some startups are seeking to replace agents with technology, others offer support through innovative solutions, tools, and services. Creating leading-edge solutions in the sector of real estate, they offer various property search tools, new renting practices, and property purchasing solutions, as well as closing process digitizing and new rent-to-own systems empowering tenants to become homeowners.
Overall, they offer a more streamlined approach to real estate. In case you adopt one, you can stay ahead of the technology curve and strengthen your competitive edge.
Today, we are going to highlight the 7 most prominent real estate startups impacting the industry this year.

Real Estate Startups to Watch in 2023
Stfalcon has hand-picked the solutions of the 7 innovative startups that are worth your attention. We hope they will give you some ideas and inspiration.
Flow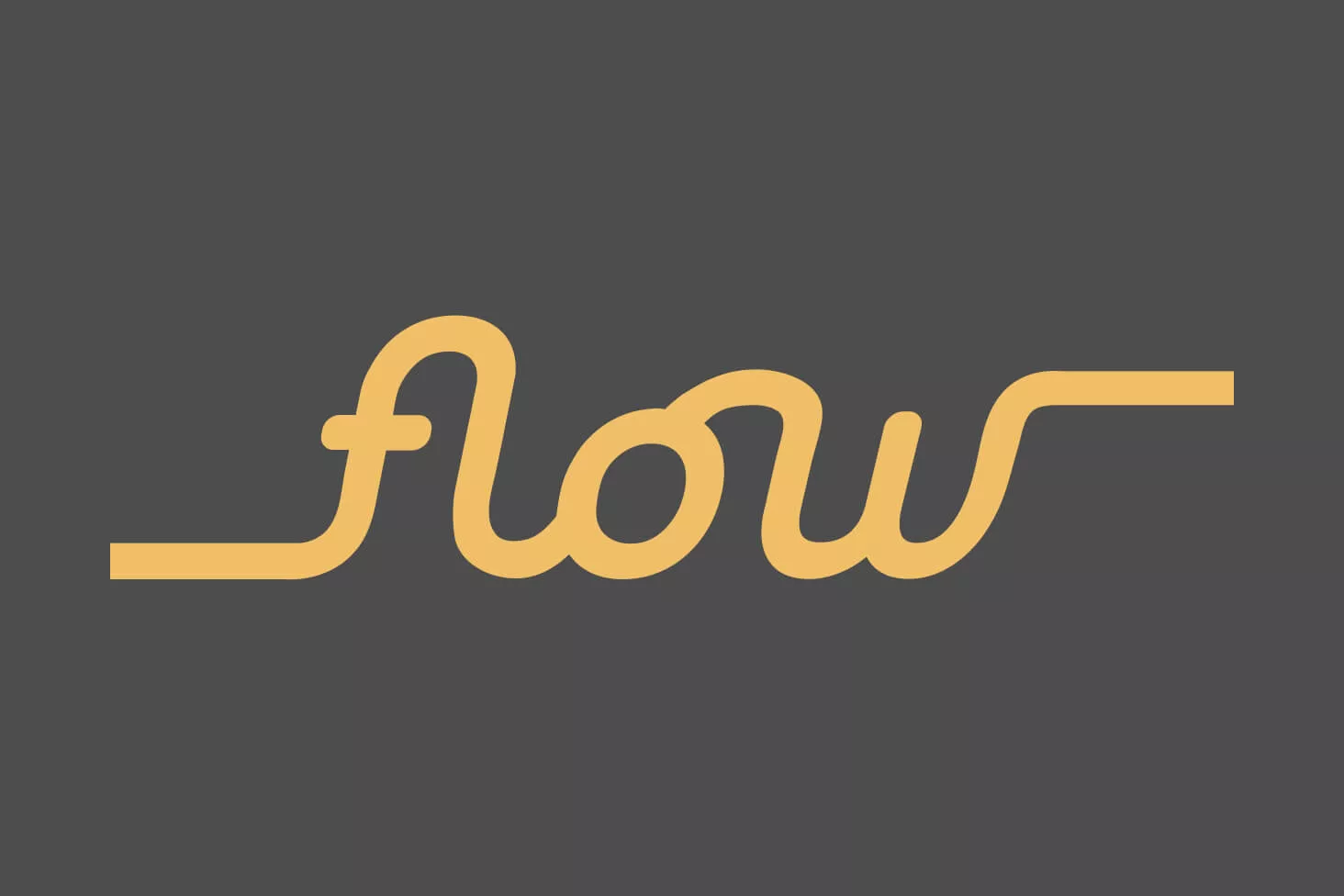 Let's start with the one most outstanding and spoken about lately. It's Adam Neumann's real estate startup Flow. It was founded as a solution to the housing crisis in the USA. So, it has to solve the problem in the long term – somewhere between five years to a decade in the future.
Neumann raised $350 million from Andreessen Horowitz for the venture. However, very little was conveyed about the new company for a certain time. Now, it has already been revealed that Flow is going to disrupt the largest asset class - the upper-middle class, offering them an innovative model that combines the best parts of residential real estate renting and homeownership with communal features and a brand.
The key focus is on creating a new elite product for these highly educated people who rent apartments already at rather high prices. As a rule, they live in buildings with gyms, pools, and advanced services.
Neumann bought thousands of apartments, around 4000, in America, in Atlanta, Miami, Nashville, etc. Flow company is going to brand the buildings and offer property management and concierge-like services for the residences.
Let's overview the 4 "pillars" of the startup business model. First, there is a real-estate asset-management venture owning the buildings. Then goes a "technology-first" company managing property and handling day-to-day operations. What is more, there is a financial services entity and a specific value-creating mechanism.
Neumann is sure that if a better experience in the building is created, then the building will demonstrate better performance and generate a higher NOI (Net Operating Income). So, by raising more money, Flow will be able to purchase and brand more buildings.
The major idea is to give tenants a sense of community, security, and genuine ownership. It should become a transformative power for the society.
As of now, the site of Flow only states that it's scheduled to launch in 2023.
Evernest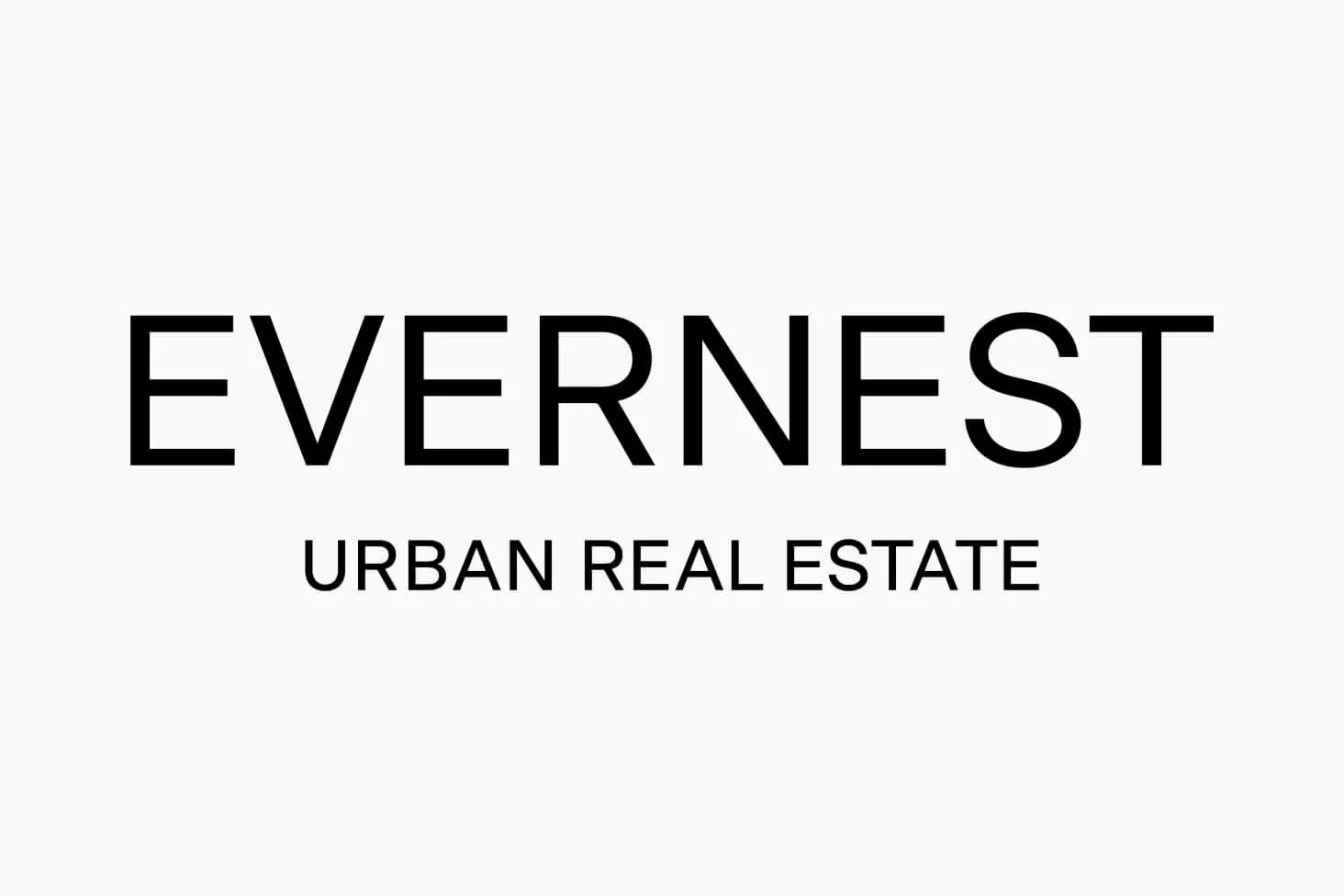 Evernest is an operating system redefining how property is bought and sold. It's a data-driven service platform that offers a customized and transparent real estate purchasing experience. The state-of-the-art platform allows agents to deliver contemporary customer service to their clients and empower the latters with personalized guidance and expert support.
Evernest was established in Hamburg, Germany, by 3 digital and real estate experts in 2019. The platform creates a seamless experience with real estate. It has demonstrated a 5-year search growth of 4900%, having raised over €19 million during the period.
The company partnered with other European property listers for real-time property updates. Due to a rapidly growing team of agents, Evernest has established its fifth business location and is planning to move further on to European metropolises.
Whiterock AI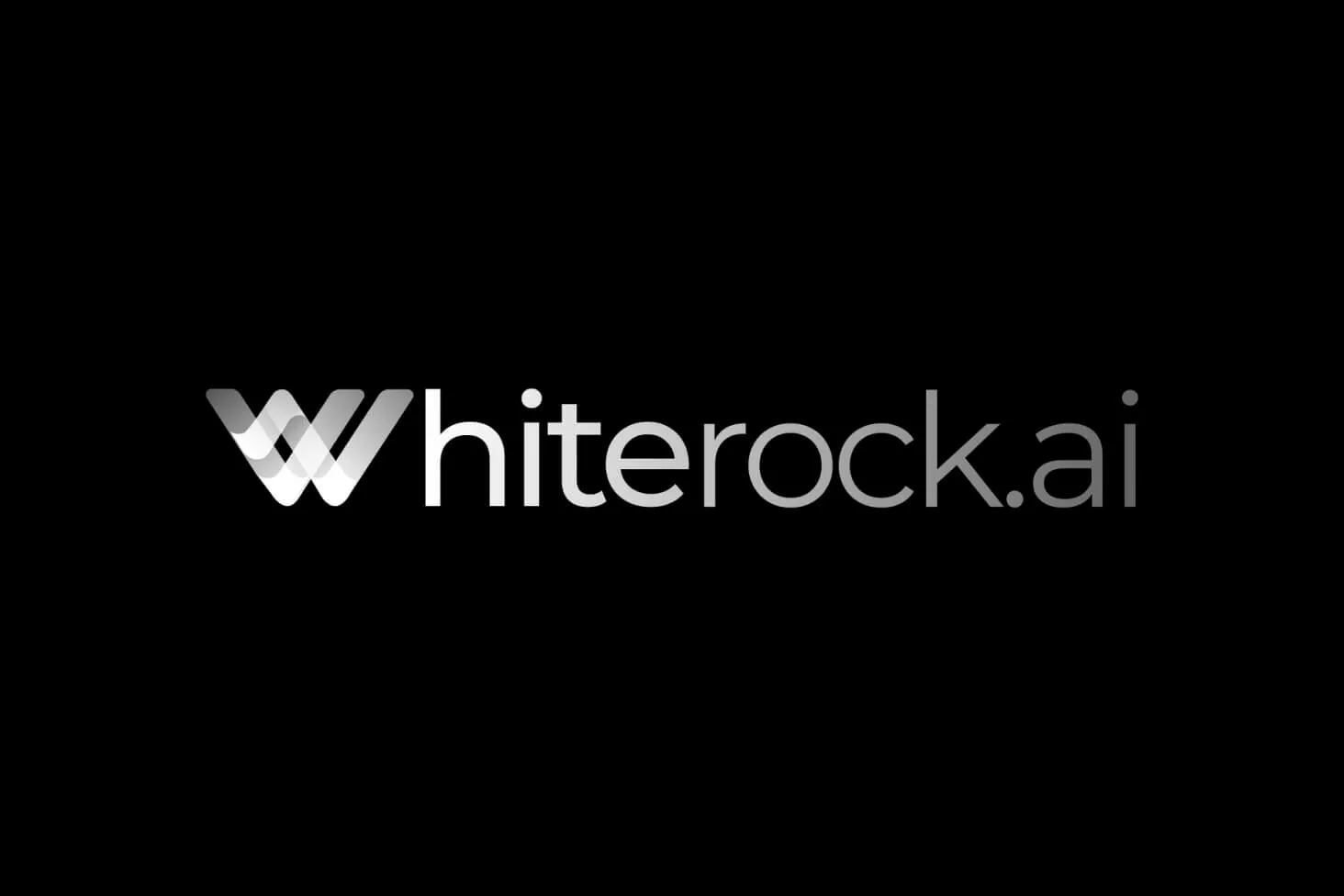 Whiterock AI was founded in 2020 in New York, USA. The venture uses AI-driven analytics for real estate market data arrangement and management. The Whiterock cloud-based platform provides CRE brokers, lenders, and investors with access to data insights. The platform is tracking properties on sale and analyzes their prices and rent details with AI-based algorithms. Having decades of asset management expertise and income verification, WhiteRock has built the most advanced renter risk assessment technology ever. Their custom software leverages over 1500 monthly updated and verified data points per tenant.
Thus, screening property deals, Whiterock AI identifies the ones with great potential. The reports generated by WhiteRock show whether the properties are worthwhile investments.
What's more, WhiteRock is the first and only company that provides reimbursement of bad debt and guaranteed rental income. The company also offers technology and expertise to its clients to reduce their existing bad debt substantially.
GetAgent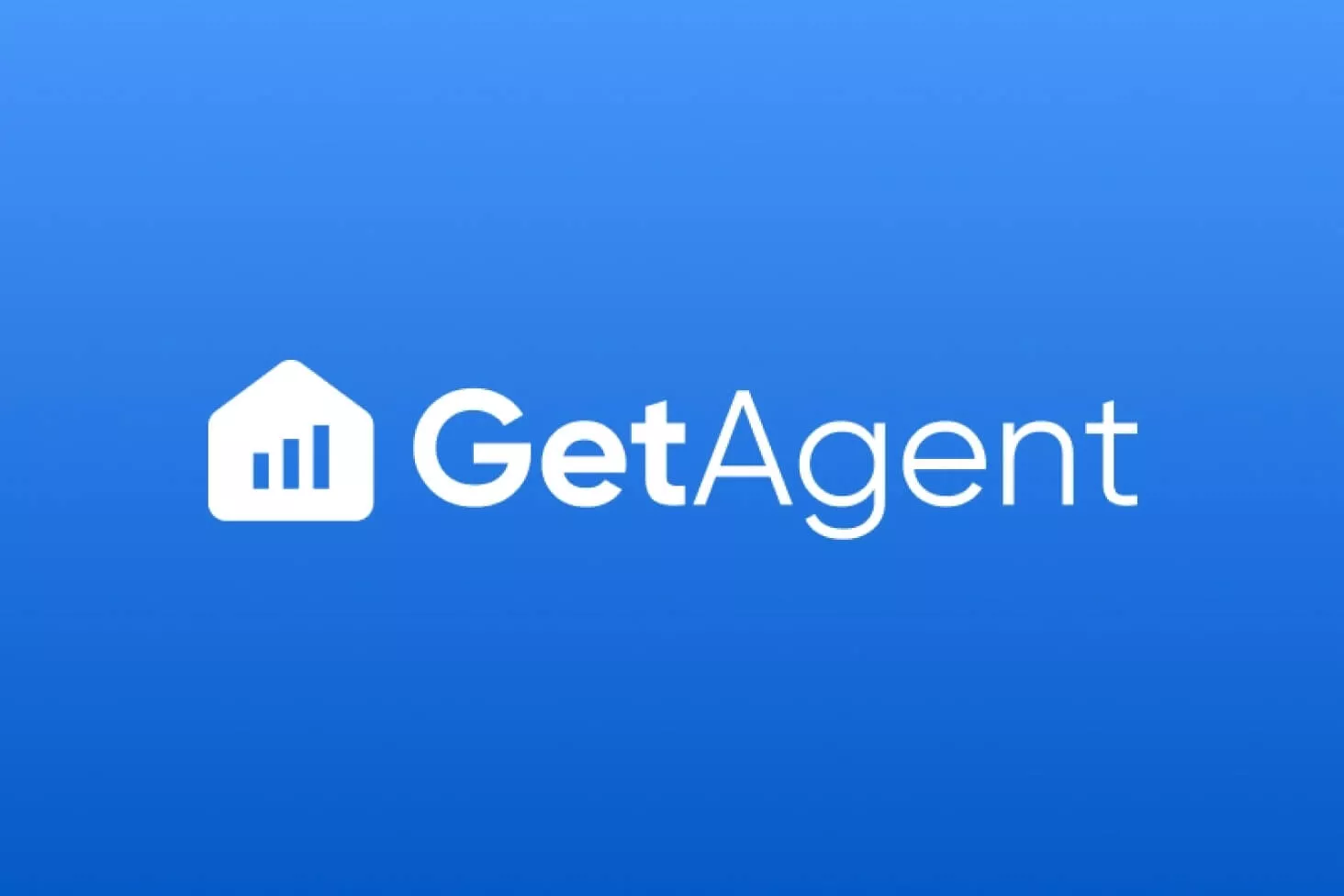 This startup is focused on just one aspect of the real estate process. It's a comparison site that helps its customers find the best agent in quite a transparent way. They analyze property data and compare the performance of agents against certain criteria based on Land Registry performance data. Millions of sales are analyzed to identify the best-performing agents in various areas. On an online platform, users can then find ideal agents for their individual cases and choose the top performing professional in their particular area.
Having sold over 200 000 houses in the United Kingdom alone, and used by more than 600000 UK property owners GetAgent.co.uk has become a rising real estate startup star.
EasyKnock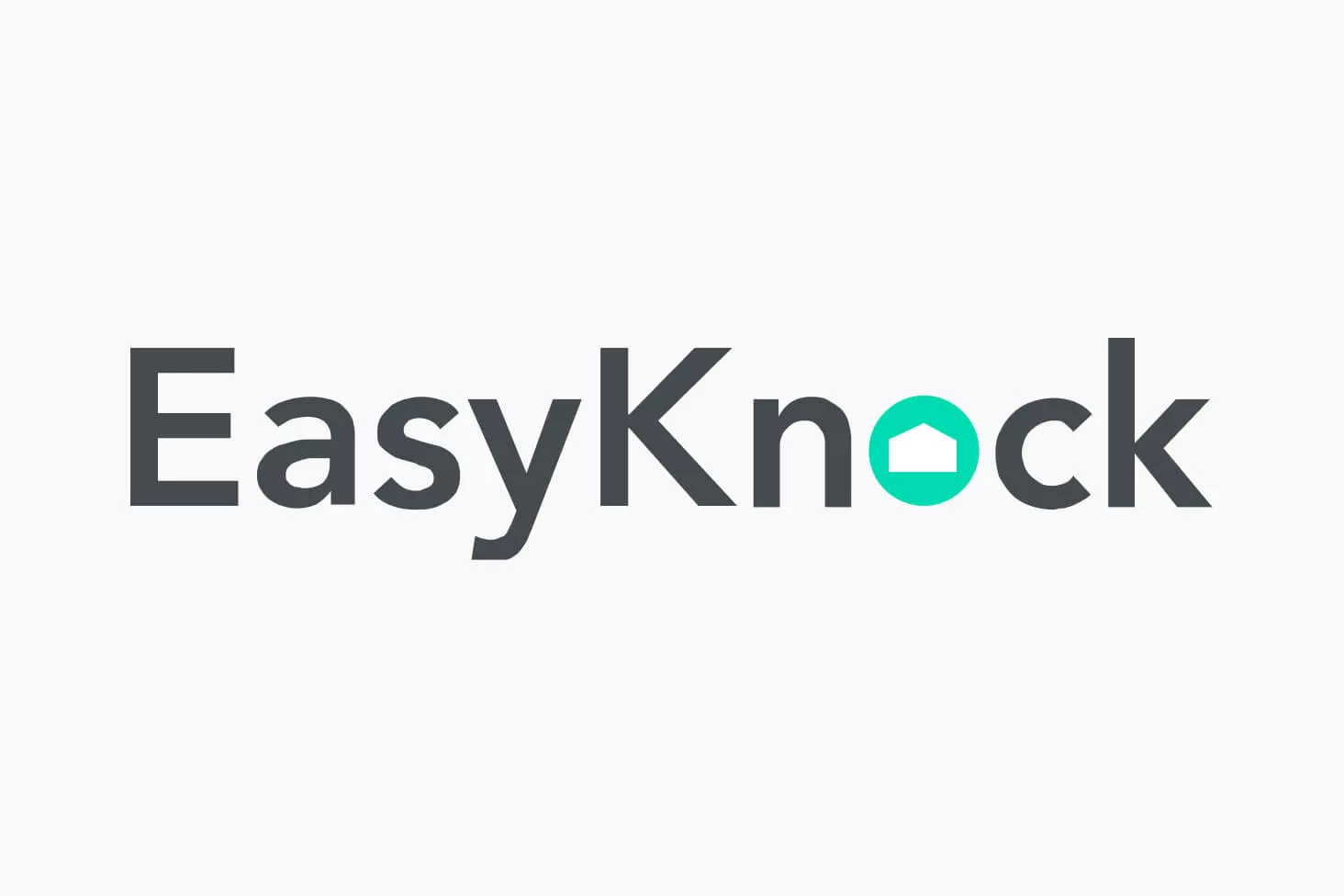 This startup in real estate facilitates the homeownership changing process through smooth and hassle-free procedures. EasyKnock enables homeowners to sell their property without the need to move out immediately. People can stay for up to 5 years and settle their situations. They can finalize the purchase of their new home or solve their financial issues.
The homeowners can convert their property into cash and at the same time remain in the home they love as renters. Such a residential sale-leaseback program is innovative and free from many lender restrictions. It has no credit score or debt-to-income requirements. The renters can even repurchase their home at any time for the agreed-upon buyout cost.
The innovative business model introduced by EasyKnock's turned out to be attractive to investors and customers. The company has witnessed unprecedented growth in both funding and customer acquisition.
Doorvest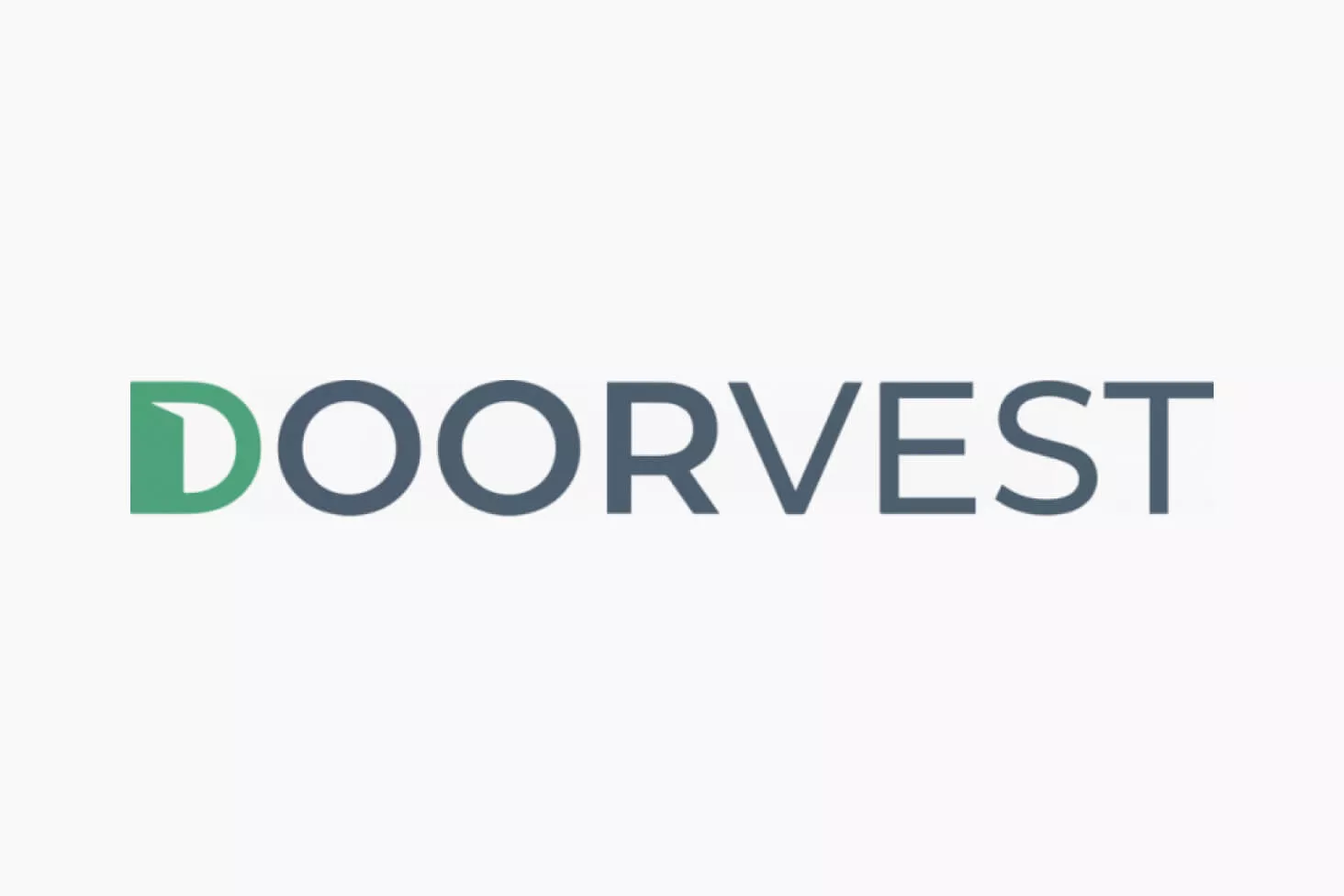 Doorvest was initiated to simplify first-time investors' entrance into the world of real estate investing. It's a full-service platform that facilitates establishing financial independence through investments.
The platform enables people to purchase rental homes and renovate them virtually if it's necessary. So, they can get passive income later on, placing tenants with a 1-year rental income guarantee.
The startup was born in 2019 in San Francisco, California. However, in 2022, it expanded geographically to 8 more cities and replicated the model across the country.
Until recently, the majority of real estate services were not touched by technology. With Doorvest, lending, insurance in-house, and other services are enhanced with technology and allow investors to reach their financial security faster and with less hassle. Now a dedicated financial service is planned to be launched. It will make Doorvest a one-stop shop for all customer finances (banking services, fractional, real estate ownership, and investments).
REIF
REIF is an asset management company, set in 2021, that has connected Commercial Real Estate (CRE) to DeFi (Decentralized finance). The latter is an innovative financial technology similar to cryptocurrencies. REIF was a pioneer to mint in December 2021, the first commercial mortgage NFT on Ethereum.
So, REIF is focused on bringing commercial real estate property to DeFi investors. REIF Pool, a $10 mln fund, provides accredited DeFi investors with access to a safe, secure, and high-yielding CRE debt fund. It loans capital secured by real estate to finance construction and commercial projects.
Stfalcon Experience in Real Estate
Stfalcon made a discovery for a client from Saudi Arabia. The client requested it for the development of a web dashboard to manage the existing tenants, a real estate marketplace for potential customers and agents, and a mobile app for the tenants to order services and maintain payments.
We figured out the 3 major roles to work with a property owner or agent, a tenant, and a new visitor, and initialed research in several iterations. It included: Lean Model Canvas, CJMs for each role, prototypes for a dashboard, marketplace, and mobile app, product vision, user stories, and estimation.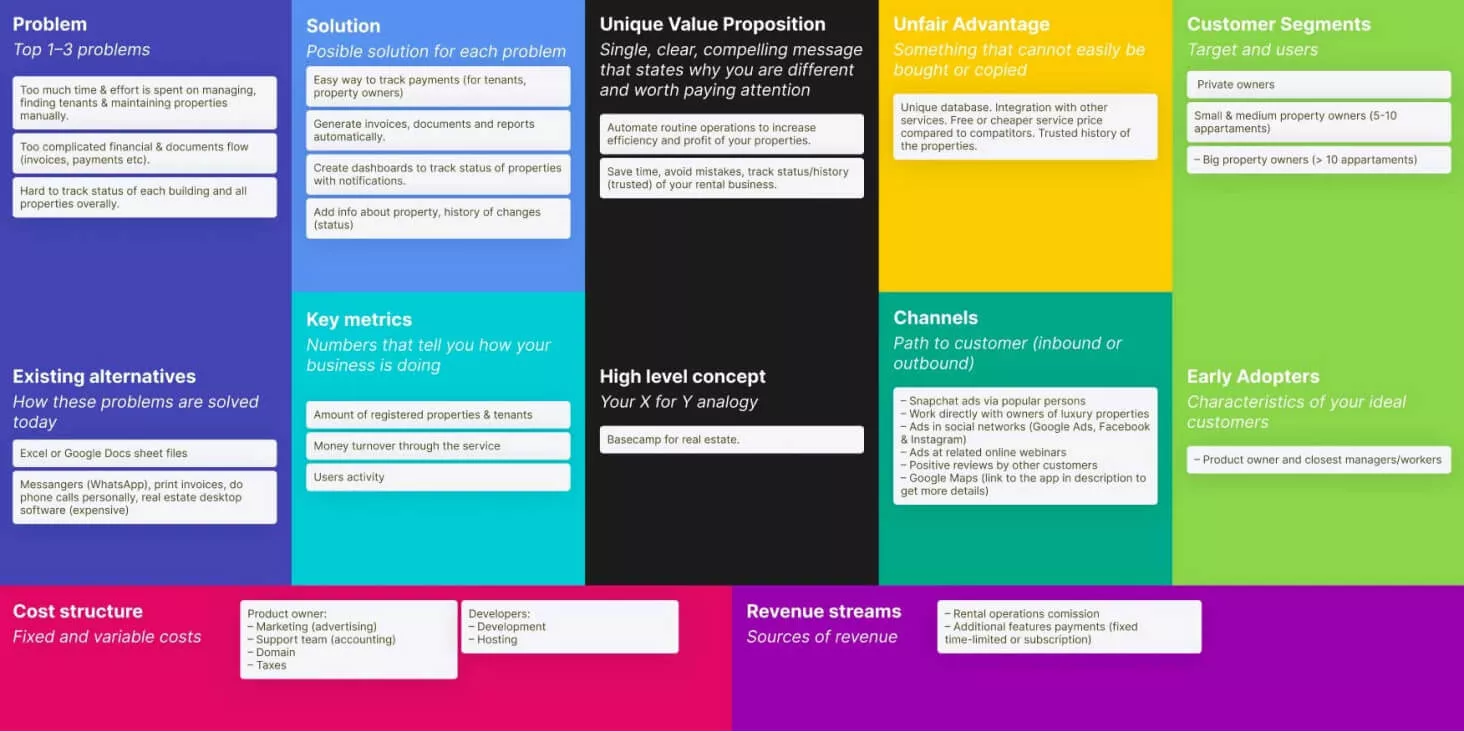 We got feedback from the client after each iteration and continued until we covered all the product features.
With Lean Model Canvas, we got an overall understanding of the project structure and features. We formed our value proposition and included a bundle of tools to automate routine operations like payment checking, invoice generating and sending, and property data.
Based on the information we've got, Stfalcon's team created 3 prototypes: the dashboard web app, the marketplace, and a mobile solution. Additionally, our project manager prepared user stories and estimations for both MVP and 2 versions of the product release, while developers helped with a technical review.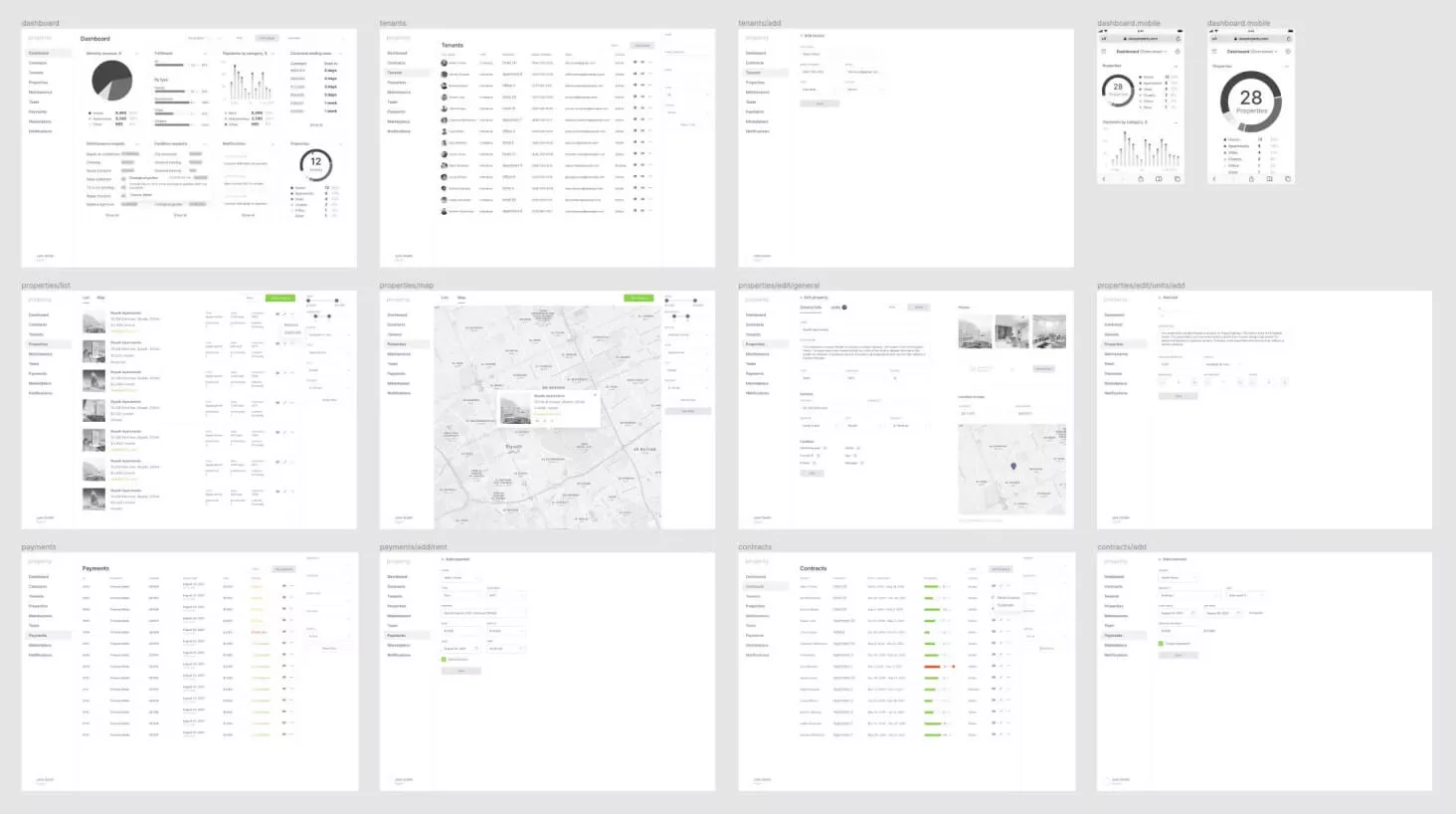 So, our client got a complex solution for both the MVP and the 2 release versions of the future product. We provided detailed prototypes, user stories, product vision, and a budget plan for real estate agent startup costs, owners' and tenants'.
Final thoughts
All modern real estate startups turn to technology to disrupt and improve the industry. New solutions, new business models, new approaches, and new technologies reinvent the modern customer journey in this sphere.
Inspired by innovation, you can enter the field of real estate and attract investors. Stfalcon is ready to back you technically. We are in love with new challenges and complicated tasks because having 13+ years of experience, we never stop in our development, continuously expanding our expertise.
Contact us right now. Let's research your idea and estimate your real estate startup costs together.