Channel Management Software – to Tailor or not to Tailor?

With the modern world going online and mobile, we have wider opportunities at the same time feeling that the world has become smaller and life faster. Being an entrepreneur it is important to have an ability to act real-time, fortunately, there are multiple opportunities for this nowadays. The present article is about the meeting room booking software, precisely about the channel manager solution for it.
What is Channel Management Software?
Hotel channel management software provides simple tools for reserving meeting and conference rooms and other spaces or resources within a hotel, a shared workplace or an office. Thus the solutions we speak about today are beneficial both for property owners, channel managers, check-in and help desk operators and those who need a certain space for this or that purpose.
In case you own a hotel, a hotel chain, a coworking space or some other you need to organize the effective and beneficial management of your property and finding the right software will definitely simplify your workflow and leave you more time and opportunities to provide exceptional guest experience to your clients.
The market of booking software is already rather developed and you may think some solution can meet your needs. You may be quite right, however, we advise to consider a tailored decision for your very case, needs, and business.
What are the Most Common Issues Modern Property Owners Face?
The most common problems the property owners have to cope with nowadays are:
the necessity of room booking management across multiple channels;
the factor of human error;
the inability to manage room inventory across manifold Online Travel Agencies;
the problems with room rates management and timely reservation/cancellation updates via the web-based travel agencies;
the need for report generation, bills and invoice management, and more.
Developing a custom room booking app or software you can prioritize your problems and find proper solutions for your most burning issues, and integrating your crafted solution with custom channel management software erases the problems related to multiple channels management. Implementing a channel manager, for instance, a hotel can grow its bookings by 300%.
So What Features Should Your Hotel Channel Management Software Have?
The proper hotel channel management software designed for hotel owners or hotel chains should have functions for booking rooms and meeting rooms, scheduling, rates, information, and feedback control. Thus the users should be able to register, sign in and get different role accounts. The informational section about the property, hotel, rooms their number, categories, and types, their description, and facilities available.
A dashboard is necessary for general statistics data (number of rooms, visitors, booking, cancellations, etc.), notes and customer reviews. You also have to include an accurate and up-to-date description of each room, meeting room or conference hall, with photos, time and rates available.
To keep this information up-to-date you should be able to add, edit, activate and deactivate certain items in real time — channel management software is what you need for the purpose. The channel manager software solutions are integrated with your booking soft or app and multiple marketplaces and update information instantaneously on all the web resources and in the system when a room is booked, the rate changed or some other conditions altered. The other important sections of your software or app should be — bookings, schedule, and accounting.
What are the Hotel Channel Management Software Characteristics?
The reverse side of the reservation management system is the client software version, which is used by the users for reserving rooms, spaces, desks, and designated areas. For many of the average users scheduling and arranging a meeting can at times feel like rocket science, that's why your task is to facilitate this procedure, simplify it as much as possible and gain your clients once and forever.
It's no brainer that the client version should have the function of registration and authorization, a kind of personal account and a convenient search feature.
The hotel channel management software should provide users with a detailed catalog of the rooms. Premises and spaces available as well as allow to look into each facility in more detail and study the description of each room or space and get to know about the special offers and discount rates. To make the booking procedures smooth and hassle-free, payment systems should be integrated into the software under development so that a client can immediately confirm his booking financially.
Here we again come to the point of the necessity of timely data updates and providing the users with the up-to-the-minute details. That's where room booking channel manager application or web-based solution comes in handy.
What are the Main Benefits of a Channel Manager System?
Channel management is actually the process of online distribution channels management arranged to facilitate your inventory distribution to multiple agents and marketplaces. The solutions of such kind allow you to connect with the agents of different markets and provide them with the real-time information.
During the channel manager software development, it's important to properly implement the two-way integration, and the possibility of bulk updates so that double bookings, human errors and other possible problems were eliminated. The guests can than make direct reservations through their desktop or mobile devices then the reservation statistics from each channel is sent back, providing fast updates and fewer errors.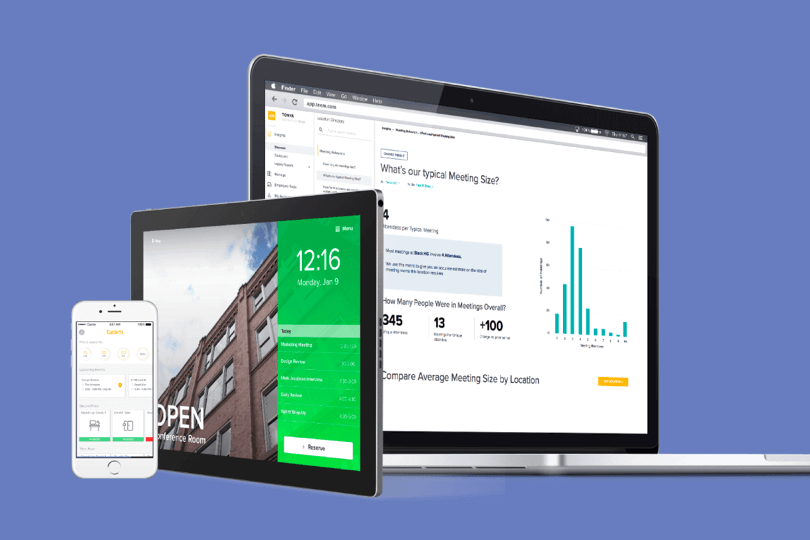 In case you need certain additional functions, you can implement some, for instance, complex rate or/and rooms rate setup, analytics features, stop sell limits, and the option to evaluate the success of your channels.
So if you want your property to be exposed to hundreds of channels with real-time integration, and your workplace efficiency improved, integrate your booking systems with channel manager's software solutions. These tools also offer integrations with calendars and email systems. Stfalcon is ready to take up your most sophisticated project and realize it for you.
On the one hand, we have a good expert background and have performed lots of projects in the sphere of hospitality, travel, and booking-related. On the other hand, we constantly develop our skills and expand expertize, so we are always ready for new challenges. So don't hesitate to contact us, and our dedicated team will gladly help you.