Stfalcon Wins a Clutch Global Award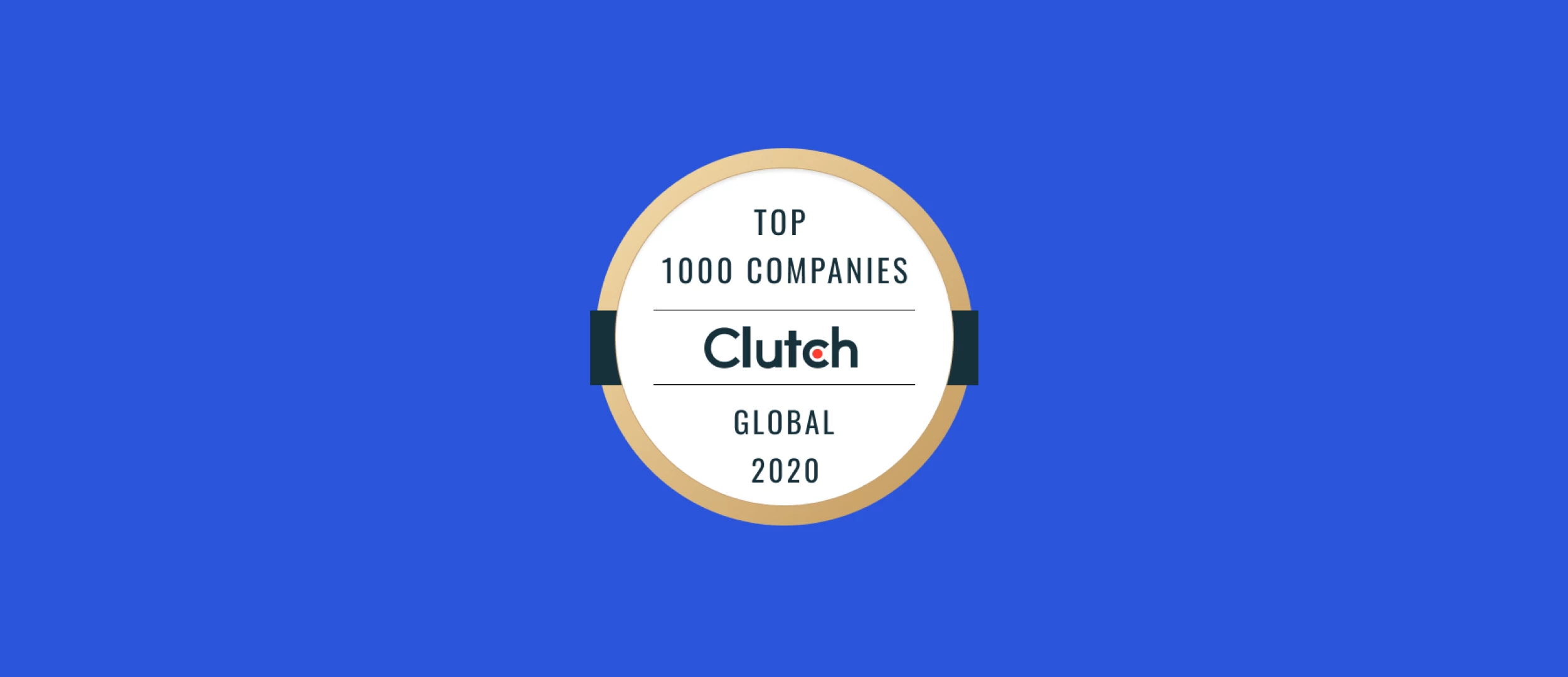 Software development has been the driving force of the technological advancement and modernization of business. Implementing software development into your organization can provide you with a competitive advantage and can help you set yourself apart from your vertical.
Fostering the growth of software development is extremely beneficial in today's digital age as more and more people have access to mobile phones than ever before. As a business owner, you should be aware of the potential opportunities it could bring to your business.
It's time to make your presence felt and be accessible to anyone, anywhere, at any time. Here at Stfalcon, we can help you extend your reach and become more visible with ingenious mobile app solutions. We'll modernize your business and plant the seeds for long term growth.
Recently, we've become part of Clutch's list of Global leaders in 2020 and that's all thanks to our wonderful clients. They have been incredibly supportive leaving their positive experiences with us on our Clutch page. We would not have gotten this far without their encouraging reviews.
Clutch is hugely respected within the B2B space for connecting small, mid-market, and enterprise businesses with service providers that fit their needs.
One of our clients, a delivery company, left a glowing 5-star review on our page after we helped them design their platform's UI/UX. Here's what they said: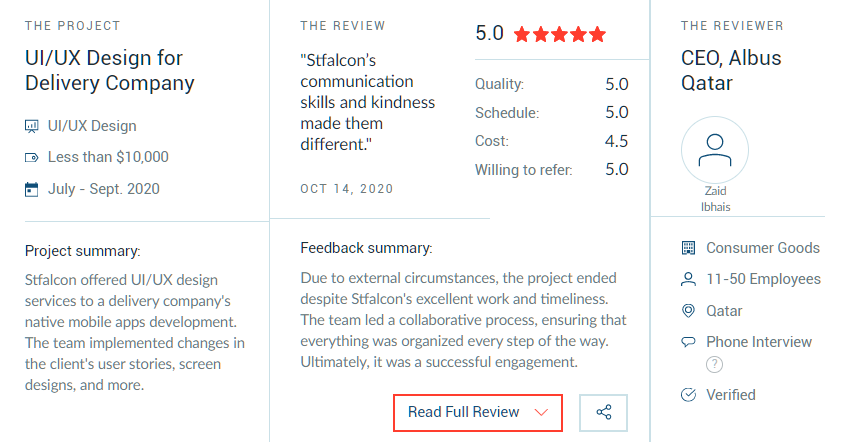 We value client feedback above all else because they help give perspective so we can focus on areas where we need to improve. We're lucky to be engaged with clients who appreciate our work as much as we appreciate working for them.
If you want to see the rest of the review, check out our Clutch profile. And if you're looking to optimize your business with software development, reach out to us now!