How Conventional Ukrainian Shooting Game Won Favor of 800K Fans All Around the World

The sun is blazing. The plain is steaming hot. The salty sea air burns the lungs. You are alone in this sultry steppe. Your outpost is the last. You must stand up. Until help comes along. Until there is at least one bullet in the mag. You are the last hope of your Motherland. Savage hordes have broken into your homeland scattering devastation. You are the only one who can stop the brutal invaders. You are the only one who can reclaim what belongs to you and your folks by right.
Defend Your 'Last Outpost'
And let the enemy attack on the ground and in the air more and more aggressively and rashly. Let him hound on you his most desperate thugs and wildest kamikazes. Let him use armored vehicles and battle drones. Take your gun — and stick to it to the last breath!
That's the plot of a popular shooting game "The Last Outpost" by Ukrainian IT company Stfalcon.com. Starting from the game's first release in 2015, it keeps on gaining popularity around the world. 800K downloads in Google Play speak for themselves. And so does the average application score, which is 4,7. The iOS version of this mobile game is now also available in AppStore, where its rate is 4,6 so far.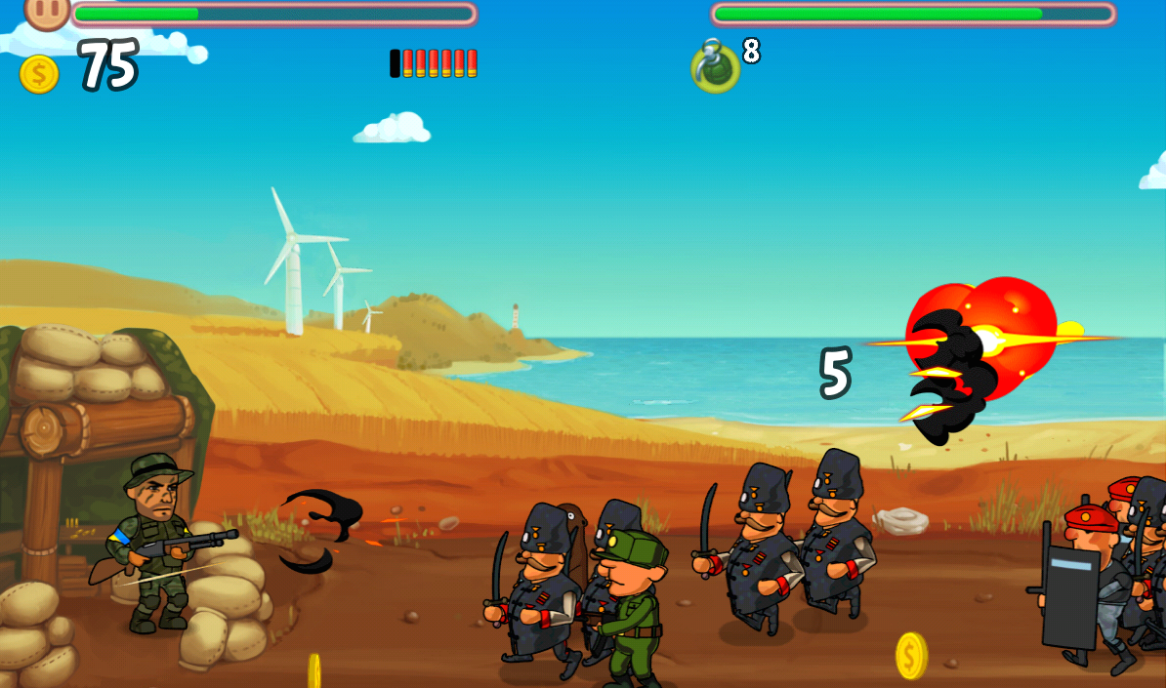 "It's so fun. I like to see how crazy it can get to keep up."
"Can't stop playing. One of the best action games I've played."
"Good game. Simplistic, which is nice when you don't want a load of stuff to do. Replaying a level gives less money. That is the penalty for getting better items to progress forward with little difficulty. I really enjoy it. Don't change a thing."
"Nice game with great gameplay, graphics, and music."
"Amalgamated."
These are just a few comments on our action game in Google Play. But the game got a positive appraisal not only from the users. In 2016 it won in the category "The Best Idea" on a game contest Yodo Game Award.
How the Game Was Created
The idea of the game was born due to the dramatic events of Ukrainian history which took place in February 2014. It was but impossible to stand aside. We somehow wanted to support our army and Ukrainian people in general. When it's no fun at all everywhere, even a little game can get everyone's spirits up.
We intentionally chose a well-known game "Swamp Attack" as an inspiration for our project. We aimed at lighting people up, triggering positive associations. The plot of "Swamp Attack" is built around the defense of your home from the hordes of furious beasts which try to break into and raze it to the ground. This was exactly how our compatriots perceived what was happening around. We bound those associations to the realities of the day and gave them relevant meaning. Molotov cocktails, shields, aggressive criminal mobs of the old power advocates, loaves and toilet bowls made of gold — it all reflected the reality and was easily recognized. We even chose historical figures as the prototypes for some of our characters.
Emotionally, we appealed to Ukrainian martial art, which has been present here since Cossacks' time. The inherent characteristics of Ukrainian fighting spirit are humor and a touch of self-irony. In hard times, humor always helps to get a grip and not to fall apart. And only truly bold people can treat themselves with humor. In the game, humor is everywhere: in the stirring music, funny cartoon music, and vivid loot descriptions.
People's reaction was enthusiastic. The game quickly became viral and spread far beyond the borders of Ukraine.We proposed the players to take part in graphics development through our Facebook page. The Idea was successful, some users even sent us the sketches of the characters.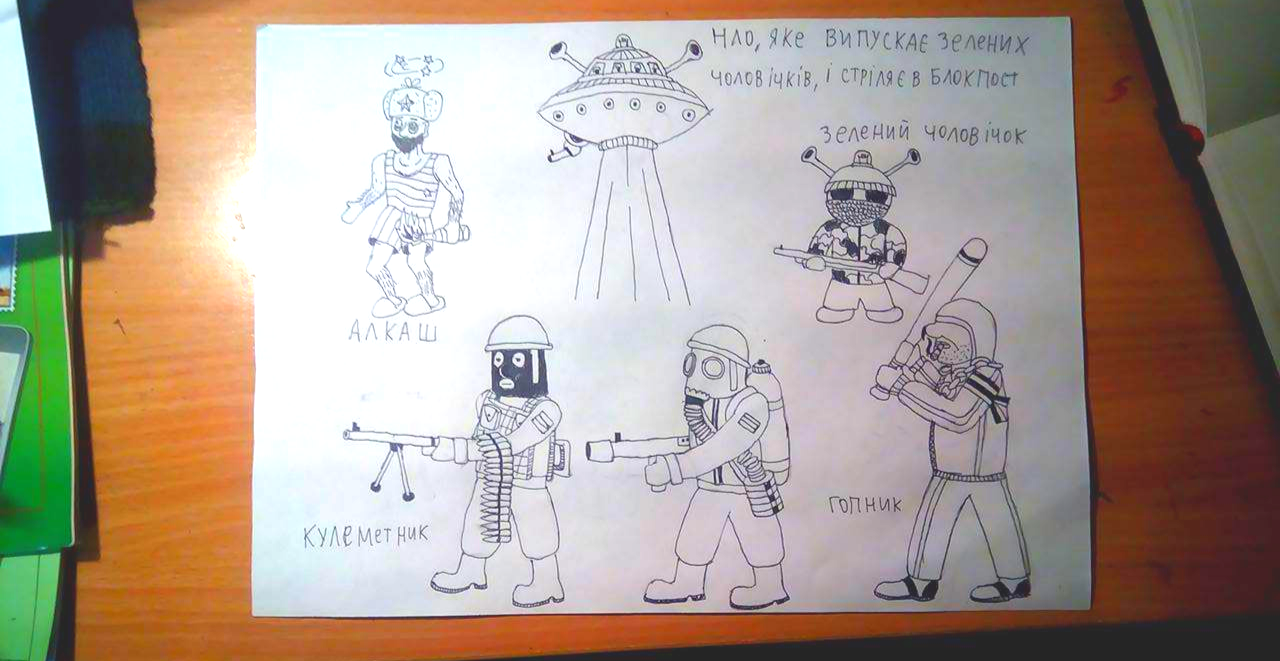 Everybody finds in the game something for themselves. For some players, it is a pleasant way to kill time and to take your mind off. For the others, it is a source of inspiration and encouragement. The main drawback which the players mention is that the game is «too short».
The new episodes are looked forward to, and the developers are constantly pushed forward. So far, there are 54 levels. The further development largely depends on players' activity. But the team isn't going to stop.
Gameplay
A great bonus of a game which is noted by many players is that it doesn't burden. But you won't be bored either: completion of all levels is a piece of work.
The gameplay is quite simple. Your task is to squeeze off a shot before the enemy has reached your outpost. Before each level, you buy new armor and equipment and build a defense line. For this, you use the coins received in the previous level. You start with a mere shotgun and gradually get at your disposal blocks, barbed wire, a submachine gun, a Kalashnikov rifle, fragmentation and assault grenades, first aid kits and Molotov cocktails. In total, there are 5 types of weapons, 7 types of grenades and 5 levels of defense.
For everything, you've got 6 energy charges. Wasted them all? Wait for an hour or watch a short video. Some gifts are presented at each level. And after playing 5 days in a raw, you get new advantages and capabilities.
The game is free at its core. But if you wish, you may buy in-game currency, bonuses, and rations needed to revive a character for real cash. It will also allow you to switch off ads. You can also get 1000 coins having invited friends from social networks.
Fire up!
How good is your reaction? Are you able to concentrate on a task and make fast decisions in a crisis? Can you boast a strong stamina? Test yourself. Join thousands of players all over the world. Pump up your survival skills in a relaxing atmosphere with a classical shooting game "The Last Outpost" by Stfalcon.com. You will stand up! For you are a real hero!