Voice Technology Is Not a Trend, But the New Shift of IT Paradigm

A new revolution has already been announced, even if you have been skeptical about the voice technology before, the figures are quite eloquent. Canalys reported 187% worldwide market growth in smart speaker shipments in the second quarter of 2018 and 137% growth is predicted for the 2019. So a new eon of voice-enabled devices can be regarded open, and the former trend of voice technology implementation can already be acknowledged as a major shift happened in the digital world recently.
Why does the voice technology gain popularity?
Every generation is characterized differently, and from the IT trend adoption viewpoint as well. At present, it is the millennials, who are using voice technology much more than other age groups. The eMarketer report claims that practically twice as many millennials interact with voice assistants than the Generation X representatives (around 30 mln vs 15.3 mln) if compared on a monthly basis, the usage gap is predicted to grow even more over the nearest 3 years.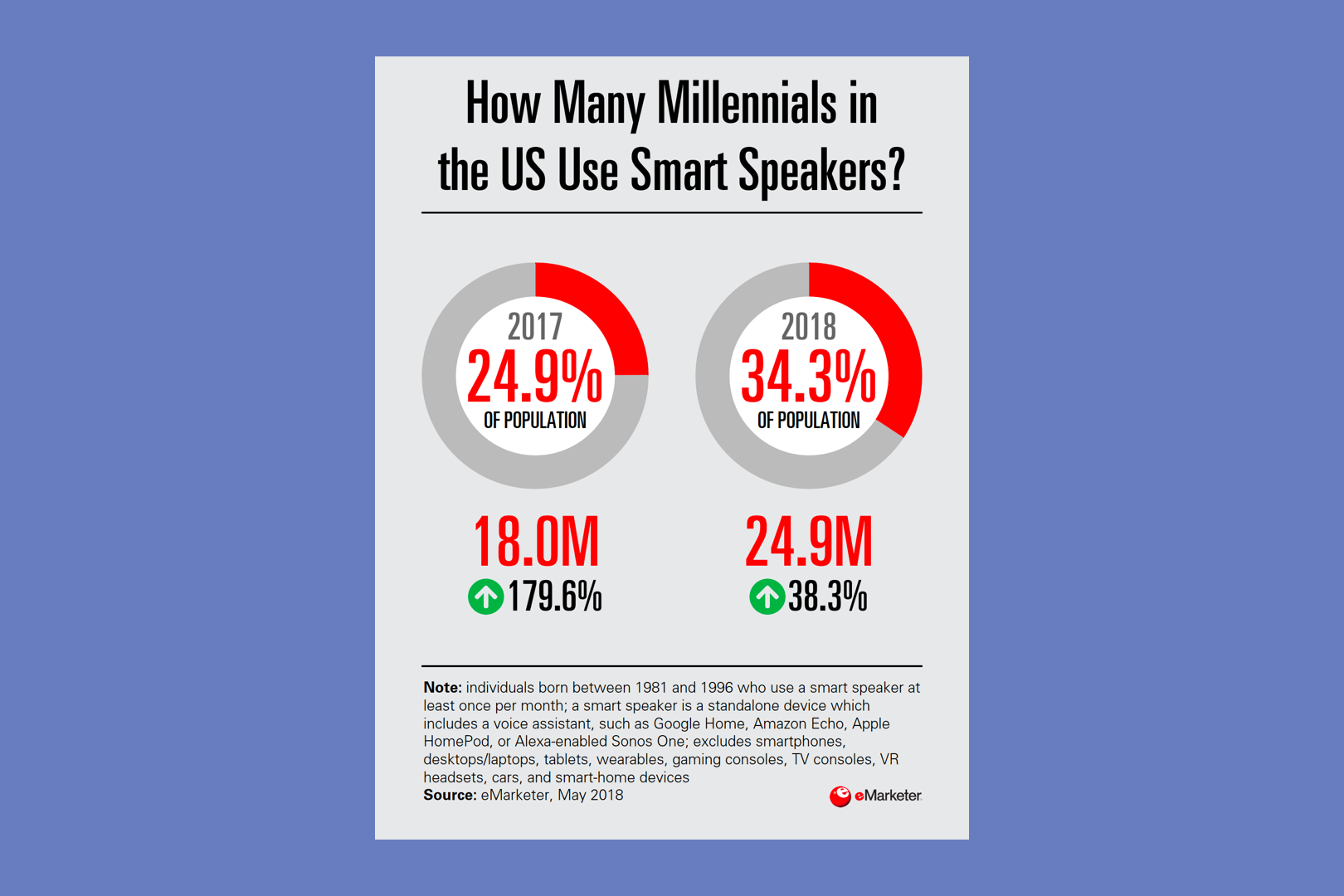 What makes voice so popular?
It's actually the technology for everyone, which makes the users feel natural. People expect conversations and actions, so their voice queries are often more precise and action-oriented. Daily routines do not prevent the users from accessing their devices and using voice assistants, the latters in their turn can be accessed anywhere and at any moment.
Besides, it's easily integrated with other devices and powered by Artificial Intelligence, it gets smarter while used. So it does not require developing specific custom applications.
Voice technology — what actually is it?
Speaking about Alexa, Bixby, or Siri, we, in fact, speak about the interface, covering multiple software layers, from voice recognition through AI to voice-enabled applications. In fact, voice technology is the combination of IoT (devices and gadgets), AI (services), and UX (interaction) resulting in a hands-free technology which to a great extent still resembles science fiction.
How is it used right now?
Voice technology has already become an indispensable part of modern life and is used in various spheres from logistics to government. It's not a product anymore, but an experience reshaping the usual state of things.
Automotive can be called the pioneering industry accepting the new technology and Ford should be mentioned here in particular. Already in 2007, the company launched Sync, the system of communication and entertainment, which allowed drivers making phone calls and managing music right on the go.
Healthcare — Here we can speak about Alexa, which is able to answer basic health queries by now and describe the simple treatment procedures as well as drug effects. However, we should not forget about Kaléo's AUVI-Q an epinephrine auto-injector featuring voice commands for administering the drug to patients with an allergic reaction.
Hospitality — Echo devices can nowadays be met in hotel rooms, they allow guests to use voice directions to adjust certain parameters - lights, temperature, air conditioning, music. Hotels also hope to soon adopt concierge-level services voice-powered.
Financial Sphere — There are already applications, which allow the users to make payments via voice and Alexa is now able to provide some answers to financial and economic questions.
Government — Los Angeles, Mississippi, and Utah are developing skills for Alexa at the federal level, at the same time the GSA's Emerging Citizen Technology is conducting research of the solutions able to make government services accessible via digital assistants.
What is the more practical application of the technology?
However, voice technology has a more practical application. It is quite accessible to everyone today not only in the consumer realm but also for business usage. It allows giving orders and commands to the teams and employees, dictating notes, looking up and sharing information, monitoring analytics, scheduling meetings, managing phone messages, dialing in into conference calls, etc.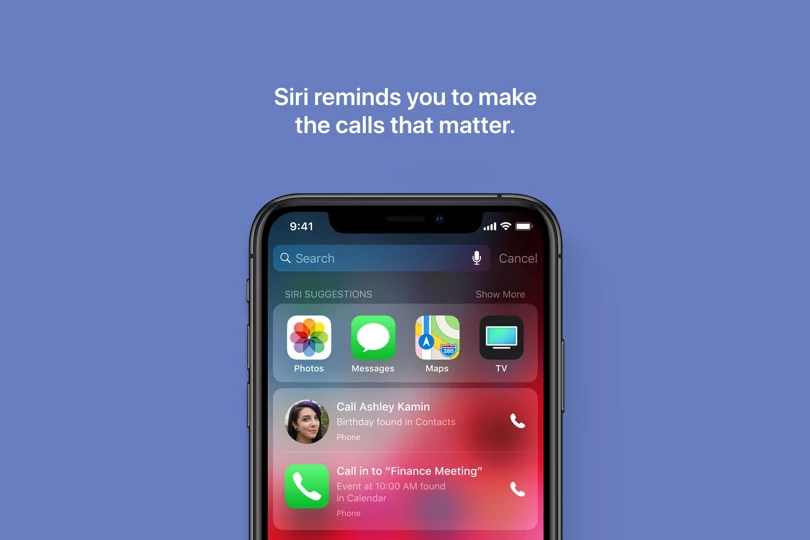 The benefits of voice technology application for business needs are quite obvious:
Improved information sharing — makes the data accessible to everyone and helps all levels of the company be more efficient
Easier documentation and note-taking
Better productivity due to multitasking — you have your hands free for certain more important tasks, than simply taking notes or sending emails
More free time for administration tasks
Automation of routine processes through simple voice commands equipment can be controlled and adjusted, broken devices reported, meetings set up and time saved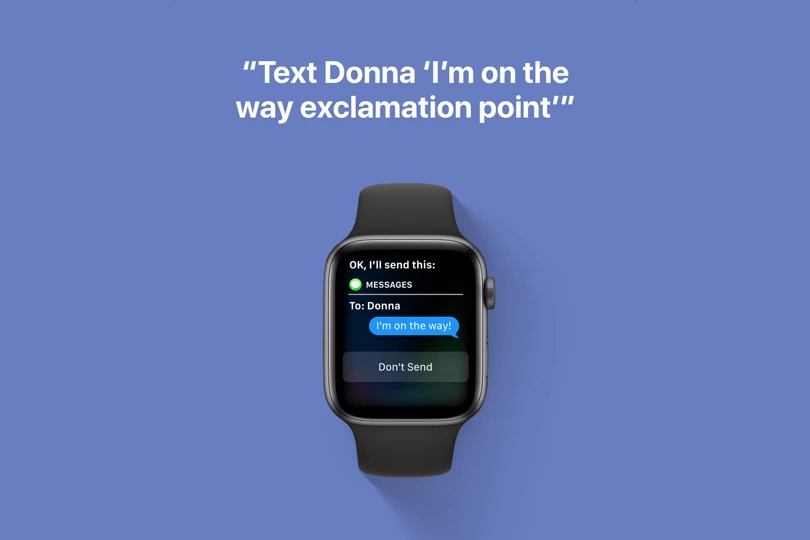 What are the best speech recognition products by now?
There is already a number of tools, which allow comfortable and free usage of a voice recognition technology for business purposes. They have been introduced by such giant of the IT world as Google, Microsoft, and Apple as well as by smaller companies.
Microsoft, for instance, has fully integrated voice recognition into Windows 10 desktop OS, it allows you to give voice commands, and provides with the opportunity to dictate text for documents. Windows Speech Recognition is activated on the PC Control Panel.
Dictate, is an add-in for MS software designed by Microsoft's R&D group. The product offers to type using voice in Word, Outlook, and PowerPoint.
Google offers the users a free voice recognition dictation facility in Google Docs, the usage of the option is only restricted by google documents and Chrome browser should be used for the purpose. However, some iOS and Android devices also allow such an option.
Dragon is the key player in the field of voice recognition software, providing a wide range of high standard products. What is important it utilizes the 'deep learning' technology. So the software achieves better accuracy the more you use it, learns your personal vocabulary and accent, and adapts to the noise of background. The product provides not only full dictation possibilities but voice commands for your PC control.
Braina is one more solution which recognizes speech and is built for dictation purposes as well as an all-round digital PC assistant, able to implement variable custom commands. It supports 90 languages and demonstrates impressive possibilities of voice recognition.
Voice technology is still innovative and evolving. At present, the solutions which do work in this space are only figured out, but it's already exciting to see how things get done easier.
What are the challenges?
Implementation of any innovation always faces a number of challenges, and voice technology is not an exception. The main challenges related to its adoption are security and accuracy. The users want to be sure that their audio recorded files are safe and private. Though there is no «incognito mode» for voice searches yet, the developers should consider creating some of that kind. Besides, non-native speakers often struggle to be understood, so improving the speech recognition technology is still an important task to be solved.
Moreover being revolutionary voice technology makes the developers and businessmen rethink everything and it's the greatest challenge.
The existing content, product design, marketing strategies, partner relationships, and even organizational structure should be altered. However, it's worth it, AI-powered voice technology could help physicians seeking diagnoses, HR managers search for the right candidates, engineers check the available materials and solutions.
Conclusion
As you can see voice nowadays reshapes industries so it's vital to test the waters now. Whenever there is a shift of paradigm in the digital sphere, the enormous opportunities open for the creators and investors.
Gartner predicts that in the short term 30% of human-technology interactions will be realized through conversations with smart devices, long-term prediction is even more beneficial, such opportunities are not offered often, so you can seize the moment and consider a startup or business optimization based on voice technology.
Having long-term experience and wide expertise in the web and mobile development, Stfalcon team is ready to face the challenges of voice technology implementation and develop a revolutionary product for you. Let's do it!