The task was to redesign the website used for training IT specialists. The service contains sections with Java app development, training courses, and a testing module used for checking user proficiency.
Designing the system
Together with the client we decided to create more than new design. We made our mind to rethink the methods project used to fulfill its tasks. The focus of attention was placed on creating comfortable interface for learning and encouraging discussions between the students.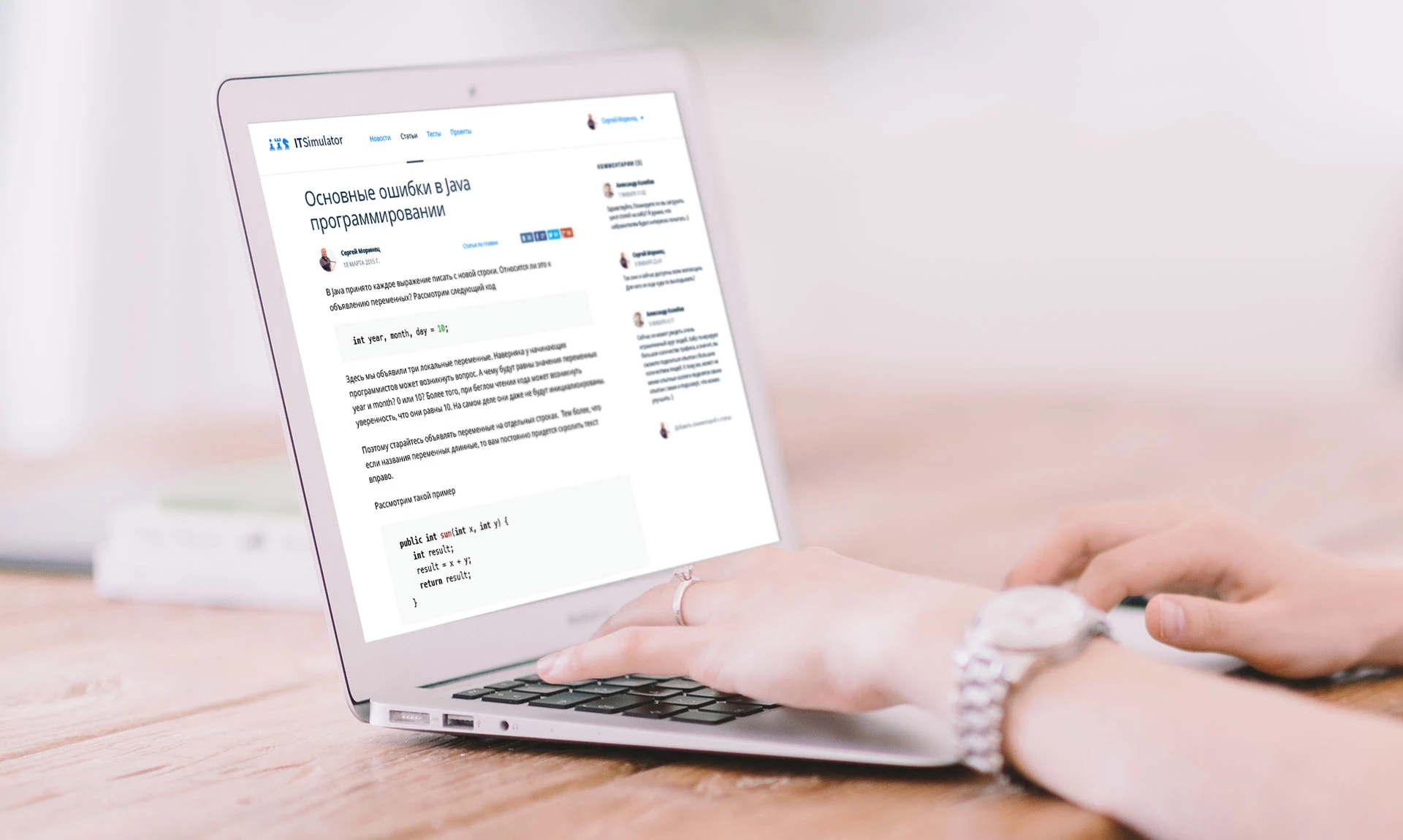 Logo design
Project logo got to be recognizable. Users should associate it with education, learning and useful materials. We tried to stay away from the beaten track and create a simple and easy to remember logo. Long brainstorm resulted in the logo with chess figures. It represents the mind, intellectual struggle, interactivity, interaction and game as simulation of the real battle. Furthermore, the shape of figures resemble I T S letters.

Home page design
When working on the website we started with prototype and home page design. Home page is not the key page of the project but it's what newcomers see so it have to be captivating. Since functions available to guests are limited, we needed to encourage them to register. Apart from call to registration here users can find information about the main sections of the website.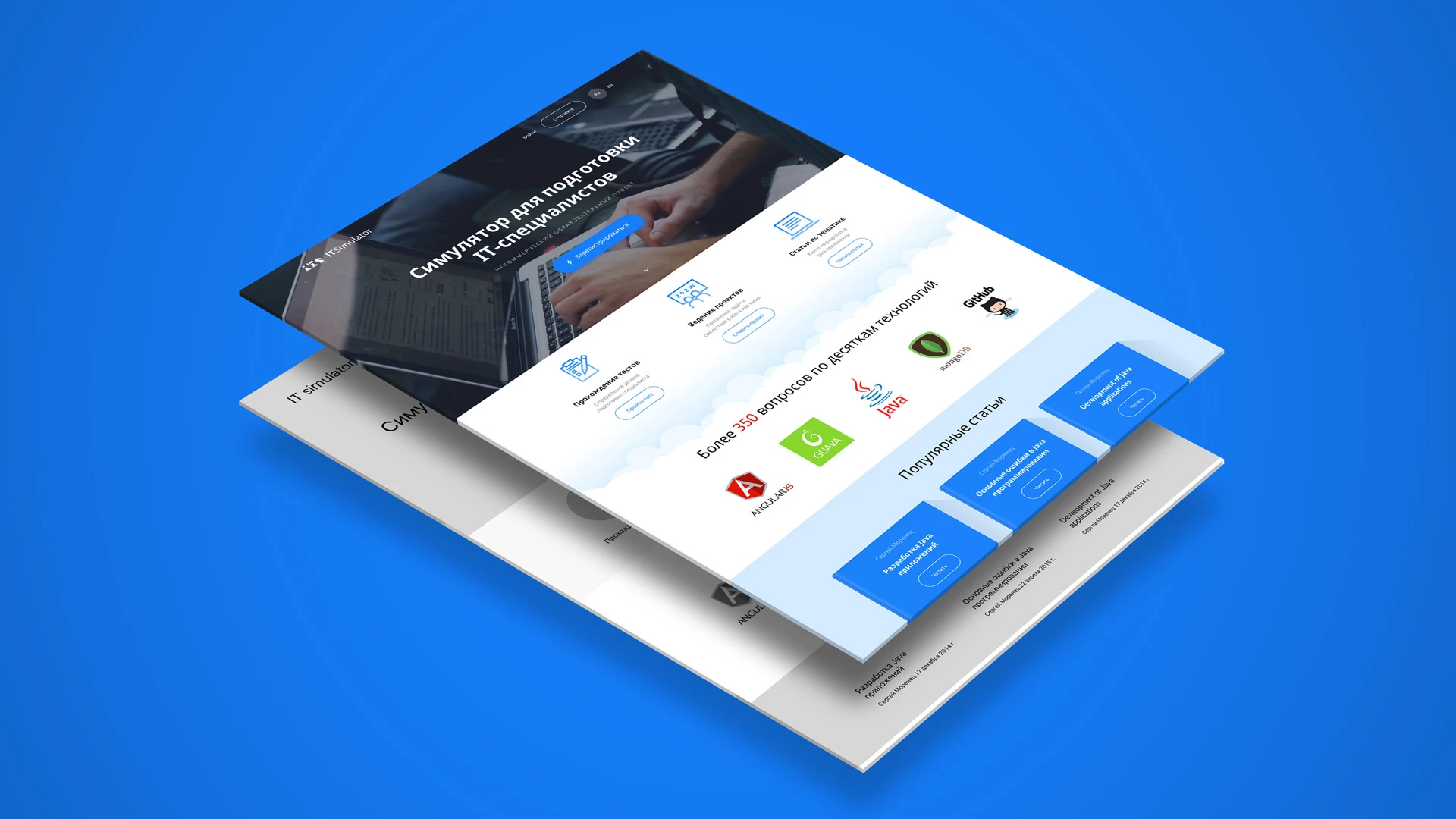 Site interface
We were well-aware that this kind of project needs understandable, clear and logical UI, just like a good textbook where everything vital is easy to find. We were choosing a face-font with excellent readability of large texts in mind. Noto Sans from Google fully satisfied our needs.
Articles
Articles are displayed in three columns with chapter names, table of content and list of comments left for the article. This way useful space of the large screens is used effectively. It can also be further adapted to use on mobile devices.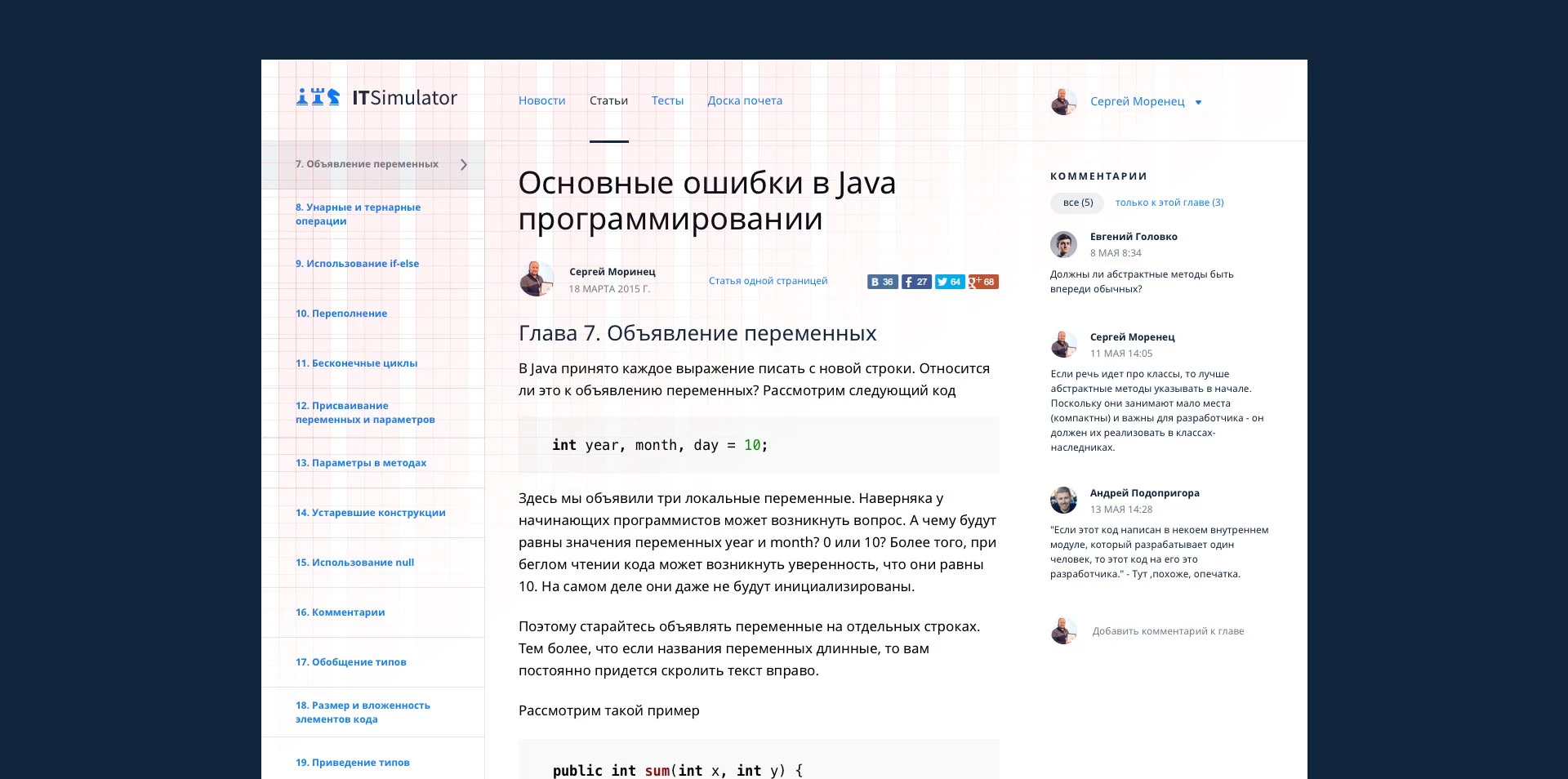 Tests
Registered users can pass provided tests or use editor to create their own. Test rating is based on user rating. Website also has hall of fame where the best test results are displayed. After completing the test users get a certificate with their result.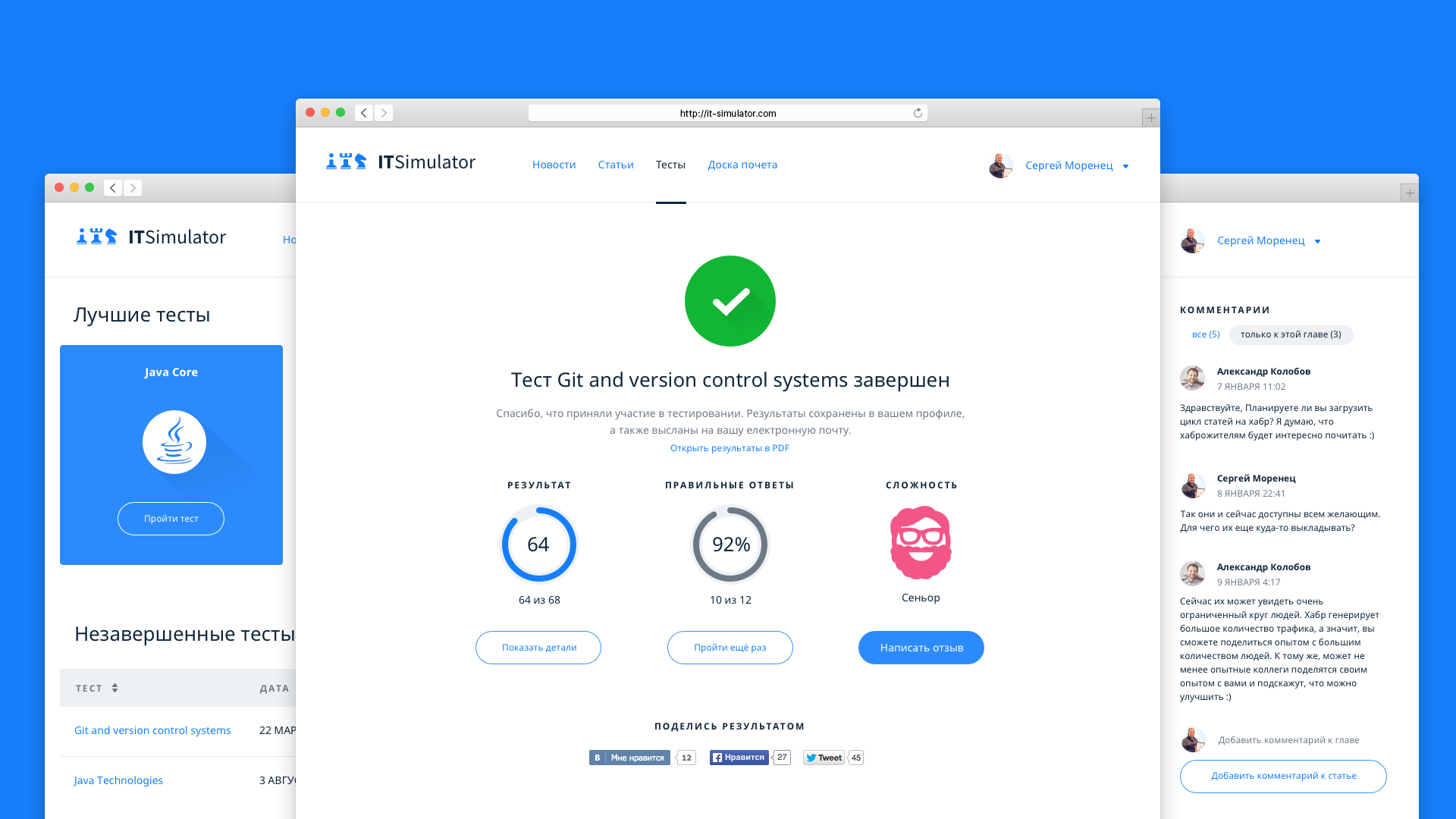 Text editor
For creating and editing articles we chose a modern solution with a light and easy-to-use editor. The idea was to switch focus from article formatting to its content and achieve visual consistency for all articles available on the website.