Best Healthcare Apps for Patients in 2023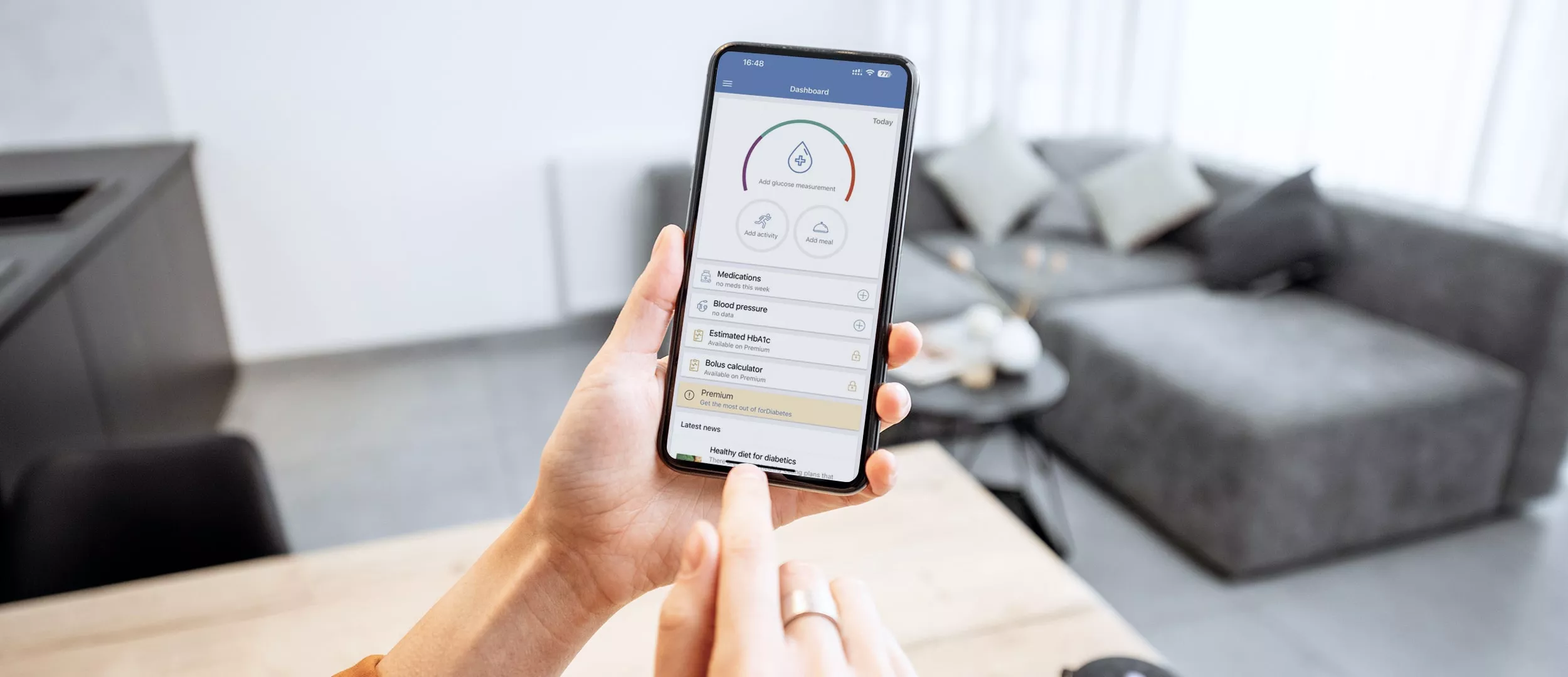 Over the past five years, the utilization of apps for healthcare, MedTech, and eHealth sectors has experienced an unprecedented surge. According to Liquid-State, the number of mobile healthcare apps available to patients exceeded 318,000 in 2018, with an estimated 200 new healthcare apps being developed each day. This staggering figure is likely to have significantly increased, especially in light of the Covid-19 pandemic.
Given this exponential growth, it becomes challenging for healthcare professionals to navigate through the vast array of available healthcare apps for patients and confidently recommend or prescribe them to their patients. It is undoubtedly a complex task to stay updated with the latest advancements and ensure the safety and effectiveness of these apps.
We have explored and evaluated numerous apps in healthcare on your behalf, aiming to provide you with reliable and trustworthy recommendations. With our findings, you can make informed decisions about which apps to utilize, ensuring the safety and well-being of your patients.
What are Health Apps?
You may wonder what is an app in healthcare. So, health apps, as classified by the FDA, are mobile software applications that are primarily designed for diagnosing, tracking, or treating diseases. Apps for healthcare often involve more specialized medical functions and are developed to provide medical professionals or individuals with tools for disease management, monitoring vital signs, medication tracking, or specific treatment protocols.
On the other hand, wellness apps are mobile software applications that aim to enhance and track overall health and well-being. These apps cover various aspects of health, including mental, physical, social, environmental, and even spiritual factors. Wellness apps may offer features such as fitness tracking, meditation or mindfulness exercises, nutrition guidance, sleep tracking, stress management techniques, or social support networks to promote a holistic approach to well-being.
While healthcare apps typically focus on addressing specific medical conditions or treatments, wellness apps cater to a broader spectrum of factors that contribute to overall health and quality of life. Both types of apps play a crucial role in empowering individuals to take control of their health and well-being, offering valuable tools and resources to support their unique needs and goals.
Benefits of Healthcare Apps for Patients
Healthcare apps offer numerous benefits to patients and healthcare providers, making them increasingly essential in the ever-evolving healthcare landscape. By partnering with digital experts to develop high-quality mobile experiences, healthcare providers can enhance patient loyalty and positively impact their revenue streams.
In today's digital age, patients are relying more than ever on their smartphones for health advice, virtual consultations, prescription management, and overall health tracking. Healthcare apps provide unparalleled convenience that patients highly value. The advancements in healthcare apps for patients offer reduced costs, immediate access to personalized care, and the ability to take greater control over their own health.
One significant advantage of healthcare apps for patients is the access to information and data at users' fingertips. Patients with chronic diseases such as diabetes, obesity, or heart disease can benefit greatly from apps that track their daily measurements and progress. This data empowers both patients and physicians to make informed decisions and identify the most effective treatments.
By leveraging apps for healthcare, patients can enjoy improved health management, increased engagement in their own care, and the ability to access healthcare services conveniently. For healthcare providers, these apps enable enhanced patient outcomes, better data-driven decision-making, streamlined workflows, and improved overall efficiency. The ongoing advancements in mobile healthcare technology present endless possibilities for revolutionizing the healthcare industry and delivering better healthcare experiences to all.

Top 7 Healthcare Apps for Patients
We have identified the top seven healthcare apps that cater to the needs of patients. These apps go above and beyond in meeting patient expectations, providing exceptional experiences, and exceeding their needs.
1. Generis: DNA & Nutrition
Generis is dedicated to enhancing people's lives by unraveling the mysteries of their genetics. This groundbreaking healthcare app harnesses the potential of individual DNA to provide a comprehensive range of features. With its user-friendly interface and visually captivating design, Generis has quickly become a favorite among patients.
Generis offers personalized guidance, exercise recommendations, dietary insights, supplement suggestions, and more based on DNA. The primary objective of this healthcare app is to empower users with accurate, actionable steps while ensuring safety and reliability. It strives to educate individuals, enabling them to become the best possible versions of themselves.
To optimize the app's functionality, Generis seamlessly retrieves DNA data from reputable sources such as 23andMe and Ancestry.com. Even if users don't possess DNA data from these specific platforms, they can still benefit from personalized recommendations based on their goals and lifestyle inputs.
Generis reveals that each body efficiently processes different energy sources, responds distinctively to various exercise regimens, and burns energy in diverse ways. Rather than relying on trial and error or mere guesswork, Generis has cracked the code to provide the most effective personalized suggestions for users.
With a team of genetics experts, Generis has meticulously curated over 50 genetic markers proven to impact wellness traits. Every assertion the app makes is firmly grounded in scientific evidence from peer-reviewed journals.
2. Teladoc - 24/7 access to a doctor
Teladoc revolutionizes patient care by seamlessly connecting individuals to board-certified doctors around the clock, using the convenience of phone or video visits. This innovative healthcare app ensures that patients can easily communicate with attentive doctors who are dedicated to resolving their concerns.
Through Teladoc, patients enjoy quick and hassle-free interactions with healthcare professionals. These doctors are readily available to lend an ear, offer guidance, and provide effective solutions. In cases where medication is medically necessary, physicians can promptly prescribe it and facilitate a connection with the patient's preferred pharmacy.
To enhance the user experience, Teladoc integrates with Apple HealthKit. This seamless integration empowers healthcare providers to make more accurate diagnoses by accessing patients' most recent medical information.
With an impressive rating of over 227,000 and an average of 4.8 stars, Teladoc has earned the adoration of patients.
3. Better Help - Online Counseling
BetterHelp stands at the forefront of counseling services, offering a revolutionary mobile healthcare app that provides patients with quick, affordable, and convenient access to mental health professionals. This groundbreaking platform effortlessly connects individuals with licensed therapists and counselors, offering a seamless and accessible pathway to professional help.
With a remarkable track record of over 14,000 positive reviews, BetterHelp empowers patients to receive personalized, confidential care through video chat and messaging. These reviews highlight the satisfaction patients derive from their online therapy sessions, often surpassing their previous experiences with in-person counseling. Online counseling through BetterHelp establishes a secure environment for individuals to open up and receive support.
BetterHelp boasts a diverse pool of over 3,000 trained, experienced, and accredited counselors who specialize in various areas of expertise, spanning from depression and anxiety to family and couples therapy. By tailoring the counseling experience, this mobile healthcare app ensures that patients are matched with counselors who best meet their unique needs. Additionally, MindWell extends its support through group webinars, fostering a sense of community and camaraderie among patients.
4. MDacne - Custom Acne Treatment
MDacne revolutionizes the way patients connect with dermatologists by providing immediate access to professional skin care. Within minutes, this remarkable app analyzes the user's skin and delivers personalized treatment options.
With its user-friendly interface and seamless functionality, MDacne makes acne treatment incredibly convenient. Users can receive a tailored treatment plan based on their specific skin needs in less than 5 minutes. The healthcare app's intuitive design ensures a hassle-free experience for all.
MDacne utilizes advanced technology to monitor skin health, set treatment reminders, facilitate direct chats with dermatologists, and offer effective recommendations that yield results. For those who prefer natural remedies, the app also shares alternative solutions to address frustrating acne-related concerns like scarring and redness.
So, how does MDacne work? Users simply answer a few questions about their skin and take a photo. In a matter of minutes, the app assesses the skin condition and provides personalized treatment recommendations that can be conveniently delivered to their doorstep.
5. MySugr - Diabetes Tracker Log
MySugr is an app for healthcare driven by the mission to make diabetes management more manageable and less burdensome. With its motto of "making diabetes suck less," MySugr enables patients to effortlessly track their blood sugar levels, carbohydrate intake, bolus doses, and estimated HbA1c, all in one convenient interface. Users rave about how GlucoCare has transformed their lives, allowing them to gain better control over their condition through daily data logging. Additionally, healthcare providers can review this data to enhance patient treatment.
With its user-friendly design, MySugr makes it easy for individuals to navigate and utilize its features. The app goes beyond mere tracking by offering motivating challenges and providing valuable feedback to support those coping with Type 1 and Type 2 diabetes. Recognizing the difficulties associated with diabetes management, GlucoCare serves as an indispensable ally for countless users.
6. EyeCare Live
EyeCare Live is an innovative healthcare app that brings the convenience of connecting with your own eye doctor right to your smartphone. Please note that it is not suitable for serious eye conditions and should be used for milder issues such as dry eyes, red eyes, allergies, or questions related to contact lenses.
The process is simple: you are seamlessly connected to your eye doctor, where you can record your condition using pictures or videos of your affected eyes. Within minutes, your doctor can assess your condition through high-definition video, gaining a clearer understanding and providing the necessary guidance to help resolve your eye concerns.
7. Leafly
Leafly with its remarkable collection of over 200,000 positive ratings, has emerged as the ultimate destination for cannabis information in the era of prescribed medical marijuana for various health conditions. This all-inclusive healthcare app seamlessly connects patients with doctors, clinics, and dispensaries with just a simple click.
Leafly is driven by a core mission to shed light on the once-controversial plant. The app's vibrant community serves as a source of empowerment and education, sharing knowledge about the diverse range of cannabis strains available. Leafly ensures that users receive safe and practical guidance, with every step backed by reliable, lab-sourced data.
Our Experience
IsDocIn mobile app
The objective of the project was to develop a healthcare app that facilitates appointment scheduling with doctors. The app allows doctors to create profiles and receive notifications when appointments are booked with them.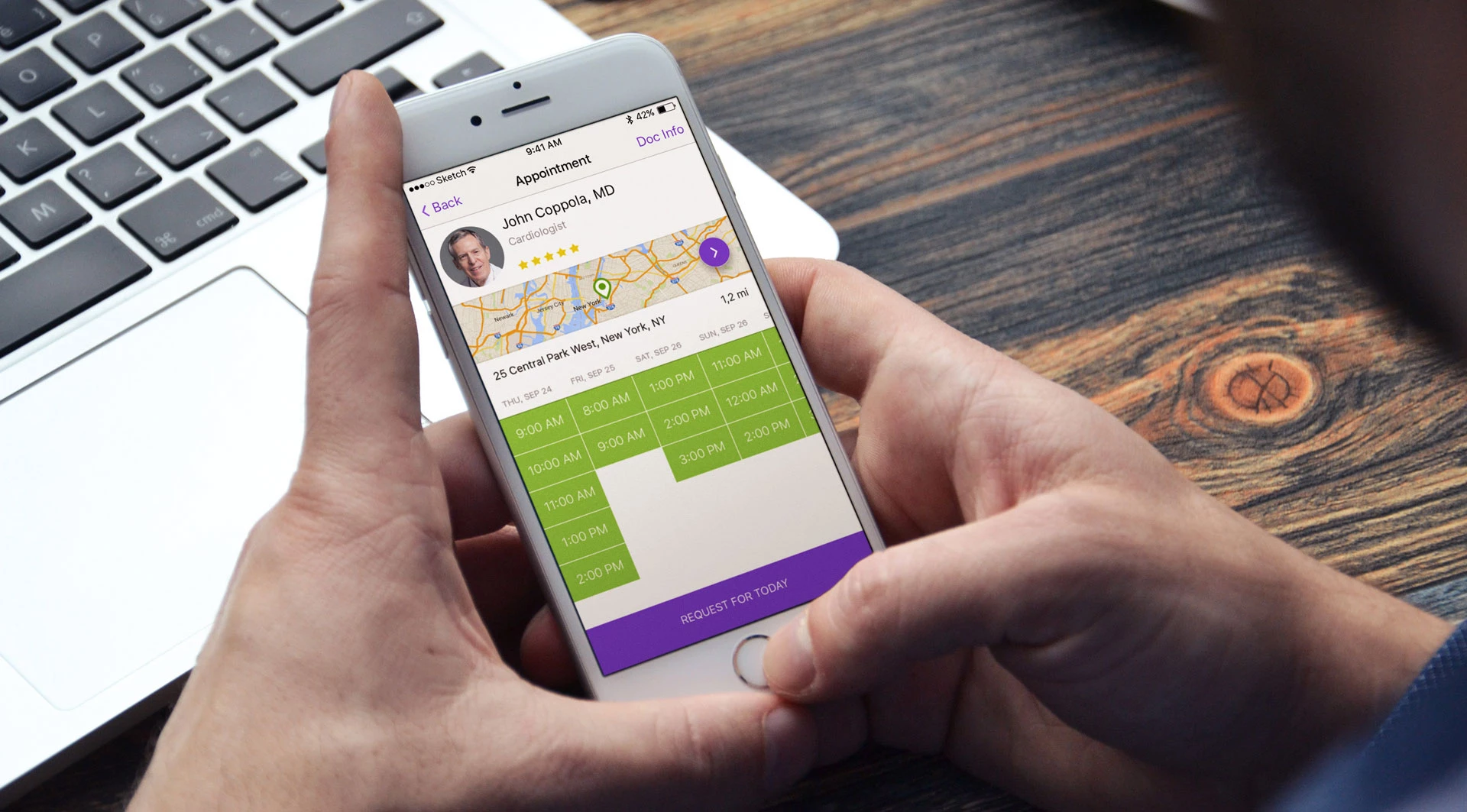 Read the full case study
To achieve this, we designed a user interface (UI) specifically tailored for the patient-facing mobile app. We meticulously crafted versions for both iOS and Android platforms, ensuring a seamless and intuitive experience. Subsequently, we developed native apps that adhered to the design specifications, providing optimal performance and compatibility with each respective operating system.
Online booking system for meetings with the doctor
Our client is a medical center located in Sweden (specific details under NDAs), specializing in general medicine and catering to approximately 20,000 registered patients. Currently, the process of scheduling appointments with doctors at the center is inconvenient, requiring patients to physically visit the reception, provide their identification, and then wait in a queue until they are assigned to a doctor.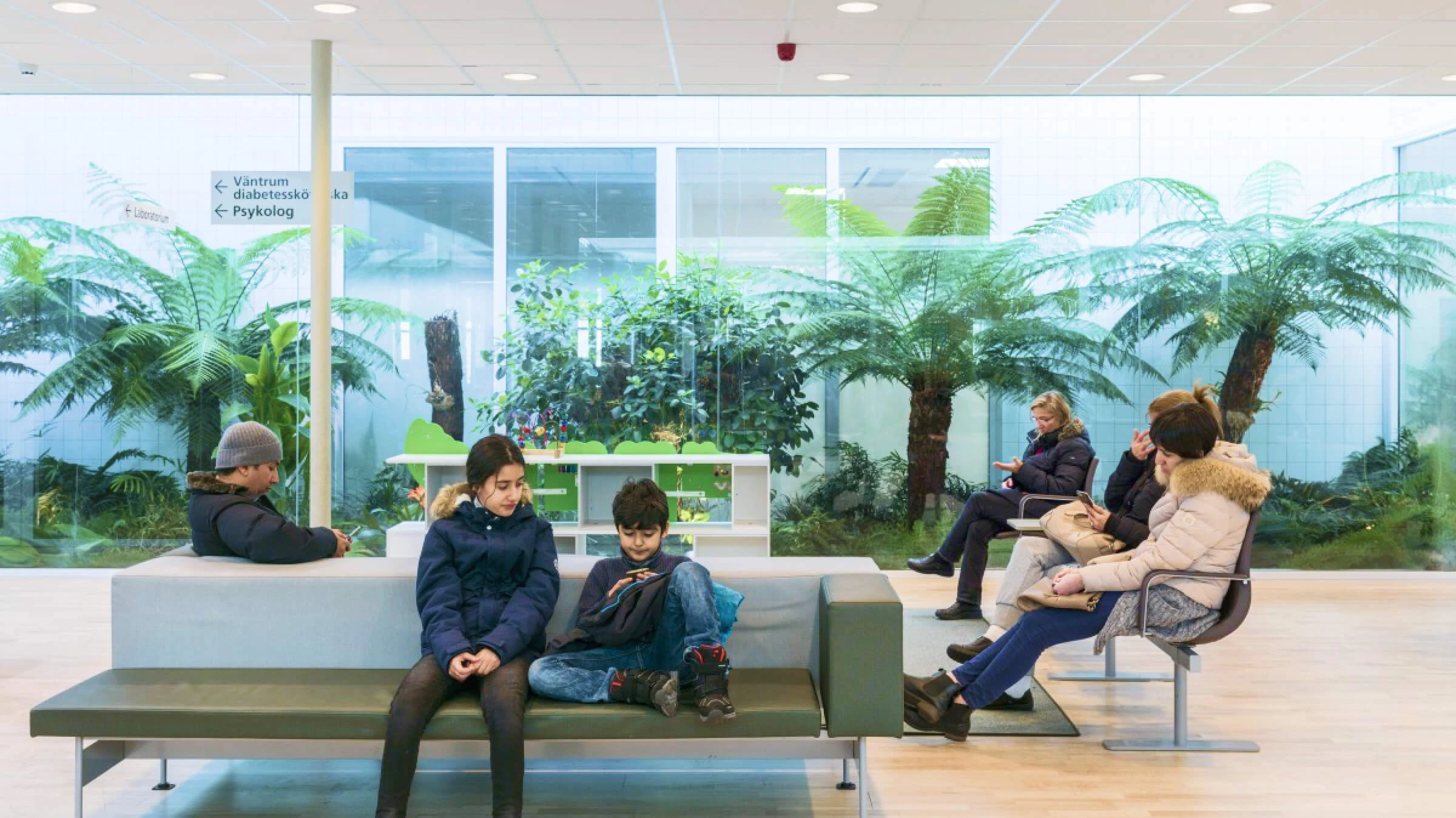 Read the full case study
The primary objective of this project is to develop an efficient online booking system that enables patients to easily schedule appointments with doctors at the medical center. In addition, a user-friendly landing page will be designed to provide information about the system and facilitate seamless appointment booking.
Bottom Line
Healthcare professionals are tirelessly striving to revolutionize their services and offer patients the desired care and convenience. The mobile healthcare app development is witnessing continuous growth and improvement, showcasing the potential for transformative advancements.
Users must recognize that healthcare apps can't entirely replace in-person annual check-ups, and patients should still physically visit healthcare professionals when necessary. Nevertheless, recent global events, such as the COVID-19 pandemic, have highlighted the critical role of technology. During the spring of 2020, when stay-at-home orders were in place across the US, the utilization of virtual doctor visits surged by more than 50%. Similar trends were observed in other industries that were traditionally challenging to disrupt, such as online education, which experienced a significant overall traffic increase of 234%.
These developments underscore the importance and potential of technology in delivering essential services, even in times of unforeseen circumstances. The ongoing advancements in mobile healthcare app development continue to shape and improve the healthcare landscape, providing users with accessible care whenever and wherever they need it. If you would like to build a healthcare app, our specialists are ready to help you, just contact us, complimentary consultation is available.