Best Personal Finance Apps in 2023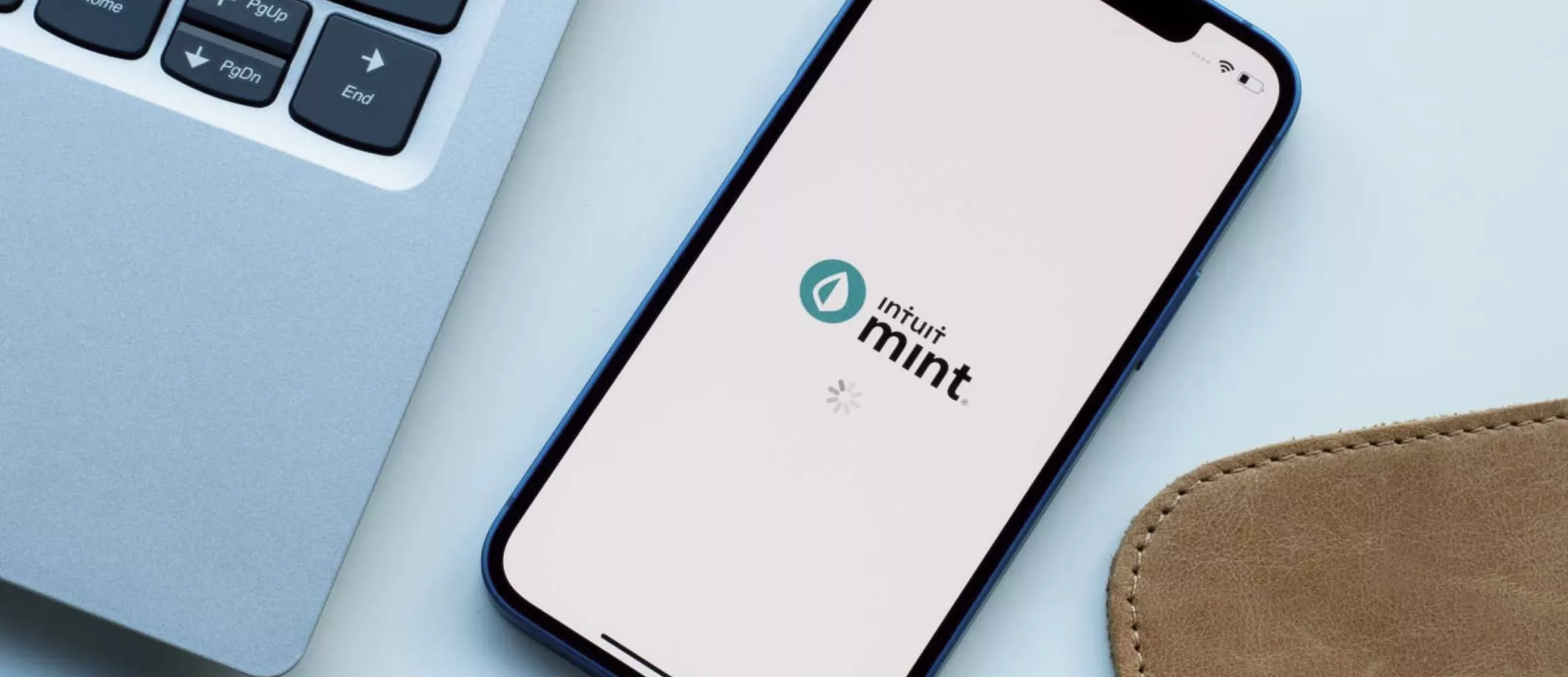 While basic budget apps primarily focus on connecting with your financial accounts, tracking spending, and categorizing expenses to provide insights into your financial habits, many modern apps for personal finance go beyond these functionalities to offer a comprehensive suite of features, and we can implement your idea. These advanced budget apps aim to empower users with a wide range of tools and capabilities to better manage their finances.
In addition to the core functionalities, best personal finance apps may include features such as:
Goal Setting: These apps allow you to set financial goals, whether it's saving for a vacation, paying off debt, or building an emergency fund. They provide progress tracking and offer strategies to help you achieve your goals faster.
Budgeting Tools: Advanced budget apps offer more sophisticated budgeting tools that allow you to create detailed budgets for different categories and track your progress in real-time. They may provide visual representations of your budget and offer insights into areas where you can cut back or save.
Bill Payment Reminders: These apps help you stay on top of your bills by sending reminders for upcoming due dates. They can also provide options to automate bill payments, reducing the chances of missing payments and incurring late fees.
Expense Analysis: Beyond simple categorization, these apps analyze your spending patterns and provide in-depth reports and visualizations. They may identify trends, highlight areas of overspending, and offer recommendations for improvement.
Savings and Investment Features: Some advanced budget apps offer integrated savings and investment options. They may provide access to high-yield savings accounts or investment platforms, enabling you to grow your money while managing your budget.
Credit Score Monitoring: These apps may offer credit score tracking and monitoring, allowing you to stay updated on your credit health and take necessary actions to improve it.
Financial Education: Many apps include educational resources, articles, and tips on personal finance to help you make informed financial decisions and improve your financial literacy.
Sync Across Devices: Advanced budget apps often provide synchronization across multiple devices, ensuring that your financial data is always up to date and accessible wherever you are.
By combining these additional features with the core functionalities of tracking and categorizing expenses, these advanced budget apps offer users a holistic approach to financial management. They strive to provide a comprehensive solution that empowers individuals to take control of their finances, make informed decisions, and work towards their financial goals more effectively.
Top 7 Best Personal Finance Apps
We have examined the most popular apps for personal finance available and evaluated their features for your convenience. While basic budget apps generally connect with your financial accounts, track spending, and categorize expenses to provide insights into your financial habits, it's important to note that many apps go beyond these functionalities.
Mint
Mint is a highly recommended app for personal finances that excels in multiple areas, making it a popular choice among users. Its exceptional ratings in both the App Store and Google Play, coupled with a large number of reviews, showcase its widespread appeal. The best part? It's free and seamlessly synchronizes various types of accounts, including checking and savings, credit cards, loans, investments, and bills.
When it comes to budgeting, Mint stands out with its ability to track expenses and assign them to specific budget categories. The app allows you to personalize these categories, and there are no limitations on the number of categories you can create. You can set limits for each category, and Mint will alert you when you're approaching those limits, helping you stay on top of your spending.
In addition to budgeting features, Mint offers valuable tools to help you pay off debt, save money, and track your financial goals through its "Mintsights." It even provides insights into your credit score and net worth, giving you a comprehensive view of your financial health. To assist users further, Mint offers extensive support, including a detailed FAQ section.
While Mint impresses with its ability to track virtually every aspect of your finances, it may not be the best fit if you prefer a more proactive and hands-on approach to budgeting. If you're seeking an app that allows you to plan and allocate your money in advance, there may be other options on our list that better cater to your needs.
Mint is available for free, and its exceptional ratings in both the Apple Store (4.8) and Google Play (4.3) reflect its popularity and reliability among users.

YNAB
YNAB (You Need a Budget) is a top recommendation for individuals seeking a hands-on approach to zero-based budgeting. Unlike apps that primarily track past transactions, YNAB focuses on helping users proactively plan their financial decisions. It follows the zero-based budgeting system, where every dollar you earn is assigned a specific purpose.
Upon receiving your income, you allocate funds to different categories, including expenses, goals, and savings within YNAB. This prompts you to be intentional with your money, actively deciding how each dollar should be utilized. YNAB's hands-on approach encourages users to make informed financial choices and be more mindful of their spending habits.
The app allows you to link your checking and savings accounts, as well as credit cards and loans, providing a complete overview of your financial landscape. YNAB is accessible across various platforms, including smartphones, desktops, iPads, Apple Watch, and even through Alexa devices.
It's important to note that YNAB personal finance app requires a commitment to stay engaged and actively participate in the budgeting process. It is best suited for users who prefer a hands-on approach to financial planning. However, it's worth considering that YNAB's pricing is relatively higher compared to other apps on our list.
The cost of YNAB is either $14.99 per month or $99 per year, although you can explore its features through a free 34-day trial. Additionally, college students can enjoy a free year of YNAB usage.
With a stellar rating of 4.8 in the Apple Store and 4.6 in Google Play, YNAB has earned the trust and satisfaction of its users, solidifying its reputation as a reliable budgeting app.
Goodbudget
Goodbudget is a highly recommended app for individuals who prefer a hands-on approach to budgeting, specifically through the envelope budgeting system. Rather than focusing on tracking past transactions, Goodbudget emphasizes planning for your finances and allocating your monthly income into specific spending categories known as "envelopes."
Unlike apps that connect directly to your bank accounts, Goodbudget requires manual entry of account balances, cash amounts, debts, and income. You can easily add these details, including pulling balances from your bank's website and then assigning money to the corresponding envelopes.
Goodbudget is accessible both through its mobile app and web platform, providing flexibility and convenience. The app also offers a wealth of helpful articles and videos that guide you through its features and functionalities.
There are two versions of Goodbudget available. The free version allows one account, two devices, and limited envelopes, making it a great starting point. For additional features, such as unlimited envelopes, accounts, and support for up to five devices, Goodbudget Plus is available as a paid option. Goodbudget Plus comes with various perks to enhance your budgeting experience.
It's essential to consider that Goodbudget does not sync with your financial accounts, which means you have to manually enter every expense. If you are not willing to put in that effort, the app may not be as effective for you.
Goodbudget is the best personal finance app that offers a free version, allowing users to explore its core functionalities. For access to the premium features, Goodbudget Plus is priced at $8 per month or $70 per year.
With a solid rating of 4.7 in the Apple Store and 4.3 in Google Play, Goodbudget has garnered positive feedback from its users, affirming its reliability and usefulness as a budgeting app.
EveryDollar
EveryDollar is a recommended app for individuals seeking a simple approach to zero-based budgeting. It offers a user-friendly framework that is often considered more manageable compared to other apps like YNAB.
The free version of EveryDollar provides a straightforward budgeting experience. Rather than syncing accounts, you manually enter your incoming and outgoing money throughout the month. You can categorize line items in your budget and set reminders for bill payments to stay on track.
For enhanced features, EveryDollar offers a premium, paid version. This version allows you to connect your bank account, automatically importing transactions into the app. It also provides custom reports and recommendations based on your spending habits. Additionally, you can connect your savings and investment accounts, gaining a comprehensive view of your financial situation.
It's important to note that the free version of the EveryDollar personal financial app offers limited features, while the premium version comes at a higher price. Furthermore, the app's website lacks comprehensive resources to help users understand its functionalities before signing up for a trial. Recent user reviews on Google Play indicate a decline in the app's overall rating from 4 to 3.5 stars.
EveryDollar offers a free basic version for users to get started. A 14-day free trial is available for the premium version, after which you can choose to subscribe for $79.99 per year or $12.99 per month.
With a commendable rating of 4.8 in the Apple Store, EveryDollar has garnered positive feedback from its users. However, its recent rating decline on Google Play suggests a need for improvement and consideration of alternatives.
Empower Personal Wealth
Empower Personal Wealth, previously known as Personal Capital, is a recommended app that primarily serves as an investment tool. However, its free app also offers features that are beneficial for individuals looking to track their spending and manage their budget.
With Empower Personal Wealth, you can effortlessly connect and monitor various accounts, including checking, savings, and credit cards, as well as investment accounts like IRAs and 401(k)s, mortgages, and loans. The app provides a comprehensive spending snapshot by categorizing recent transactions. You have the flexibility to customize these categories and view the percentage of your total monthly spending each category represents.
This personal finance app goes beyond budgeting and offers additional features such as net worth tracking and portfolio management. The app is accessible through both mobile devices and desktop platforms, ensuring convenience and accessibility.
It's worth considering that if your primary goal is to plan and manage your spending and saving, there may be other apps that offer more comprehensive budgeting capabilities. While Empower Personal Wealth includes budgeting features that earned it a place on our list, its unique selling point lies in its investment tools.
Empower Personal Wealth is available for free, allowing users to leverage its core functionalities without any cost. With a solid rating of 4.7 in the Apple Store and 4.3 in Google Play, the app has garnered positive reviews, highlighting its reliability and usefulness among users.
PocketGuard
What sets PocketGuard apart is its emphasis on simplifying the budgeting process.
With PocketGuard, you can easily connect your bank accounts, credit cards, loans, and investments, allowing you to track your financial information in one place. The app provides an overview of your remaining funds after accounting for necessities, bills, and financial goals, giving you a clear picture of how much you have available for discretionary spending.
The PocketGuard personal financing app also tracks your net worth and offers the option to manually track your finances instead of linking your accounts. For additional features, the paid version, PocketGuard Plus, provides a debt payoff plan, transaction export capabilities, and other premium functionalities.
While PocketGuard simplifies the budgeting experience, it's important to consider that it may not be ideal if you prefer a more hands-on approach to financial planning and actively managing your money.
PocketGuard offers a free basic version, which covers the essential features. PocketGuard Plus is available for $7.99 per month, $34.99 per year, or a one-time lifetime purchase of $79.99.
With a notable rating of 4.7 in the Apple Store and 4.4 in Google Play, PocketGuard has received positive feedback from its users, highlighting its simplicity and effectiveness as a budgeting app.
Honeydue
Honeydue is a recommended app specifically designed for couples who want to manage their finances together. With Honeydue, both partners can sync their bank accounts, credit cards, loans, and investments, providing a comprehensive view of their combined financial situation. You can control what information you share with your partner.
This free budgeting app automatically categorizes expenses, simplifying the process. Additionally, you can create custom categories to align with your specific budgeting needs.
Honeydue goes beyond budgeting and includes features such as bill reminders and a chat function, allowing you to communicate and even send emojis within the app.
It's important to note that Honeydue leans more towards reflecting and analyzing past transactions, rather than focusing on planning for future expenses. Recent user reviews on Google Play suggest a decline in ratings from 4.1 to 3.7, indicating potential areas for improvement.
Honeydue is available for free, making it accessible to all couples looking to manage their finances together. With a rating of 4.5 in the Apple Store and 3.7 in Google Play, Honeydue has received positive feedback for its ability to facilitate financial transparency and communication between partners.
Our Experience
SDK for a crypto wallet
Stfalcon was assigned the task of developing an SDK for Android and iOS mobile platforms, specifically for a cryptocurrency wallet. A key objective was to unify the business logic and utilize a shared codebase across multiple platforms.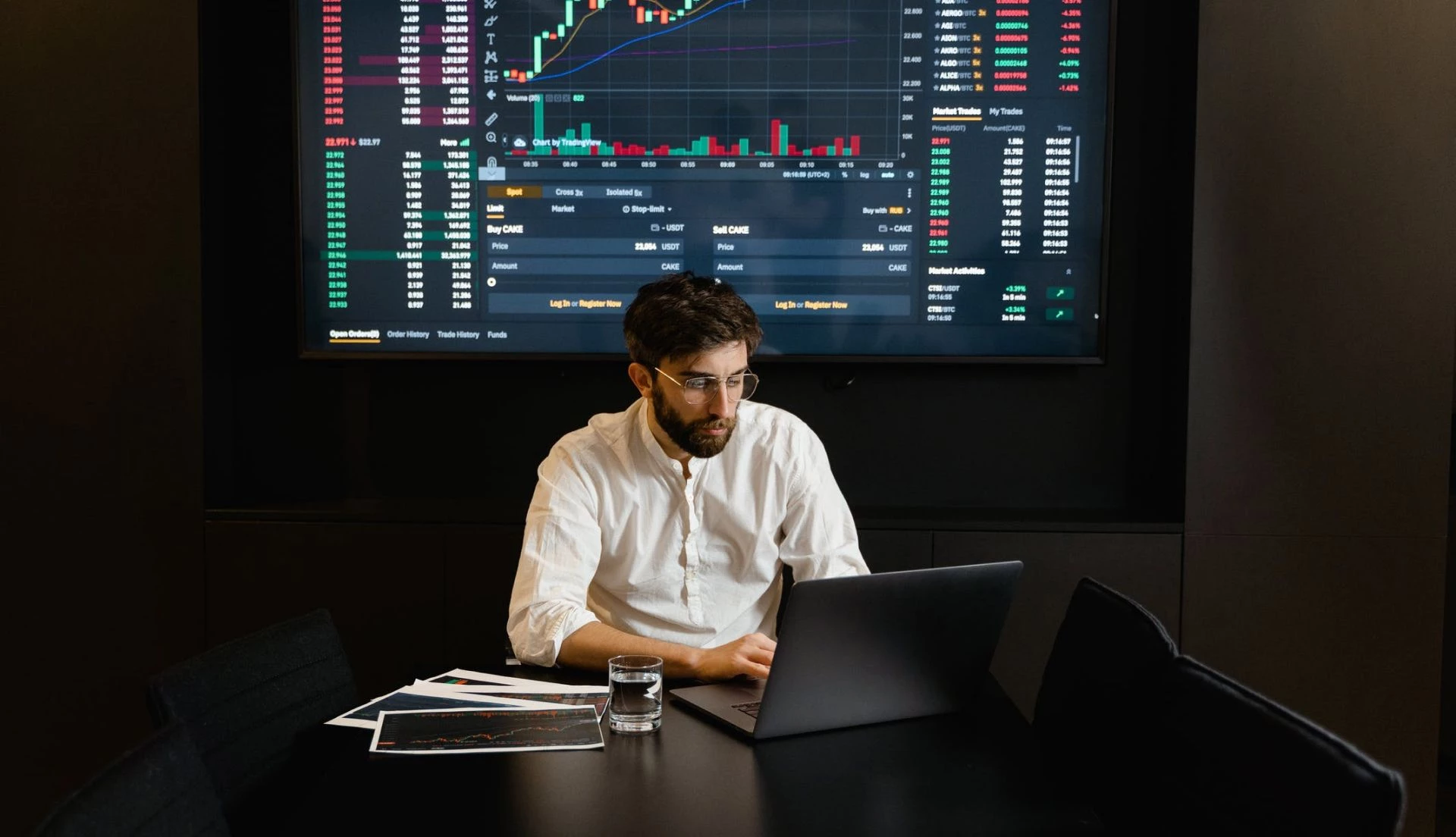 Read the full case study
To achieve this, the team leveraged Kotlin Multiplatform, a technology that enabled them to employ consistent business models, processes, queries, internal data processing, and encryption across all targeted platforms. This approach ensured seamless functionality and uniformity in the crypto wallet's operations, regardless of the user's chosen platform.
Interface design for Credit Agricole payment kiosks
Our team was assigned the task of designing the interface for Credit Agricole payment kiosks.
The primary objective of these kiosks is to streamline the bank office operations by reducing queues and relieving cashiers of some of their tasks. Therefore, it was crucial to create an interface that is exceptionally user-friendly and easy to navigate, even for individuals who may not be familiar with sophisticated technology.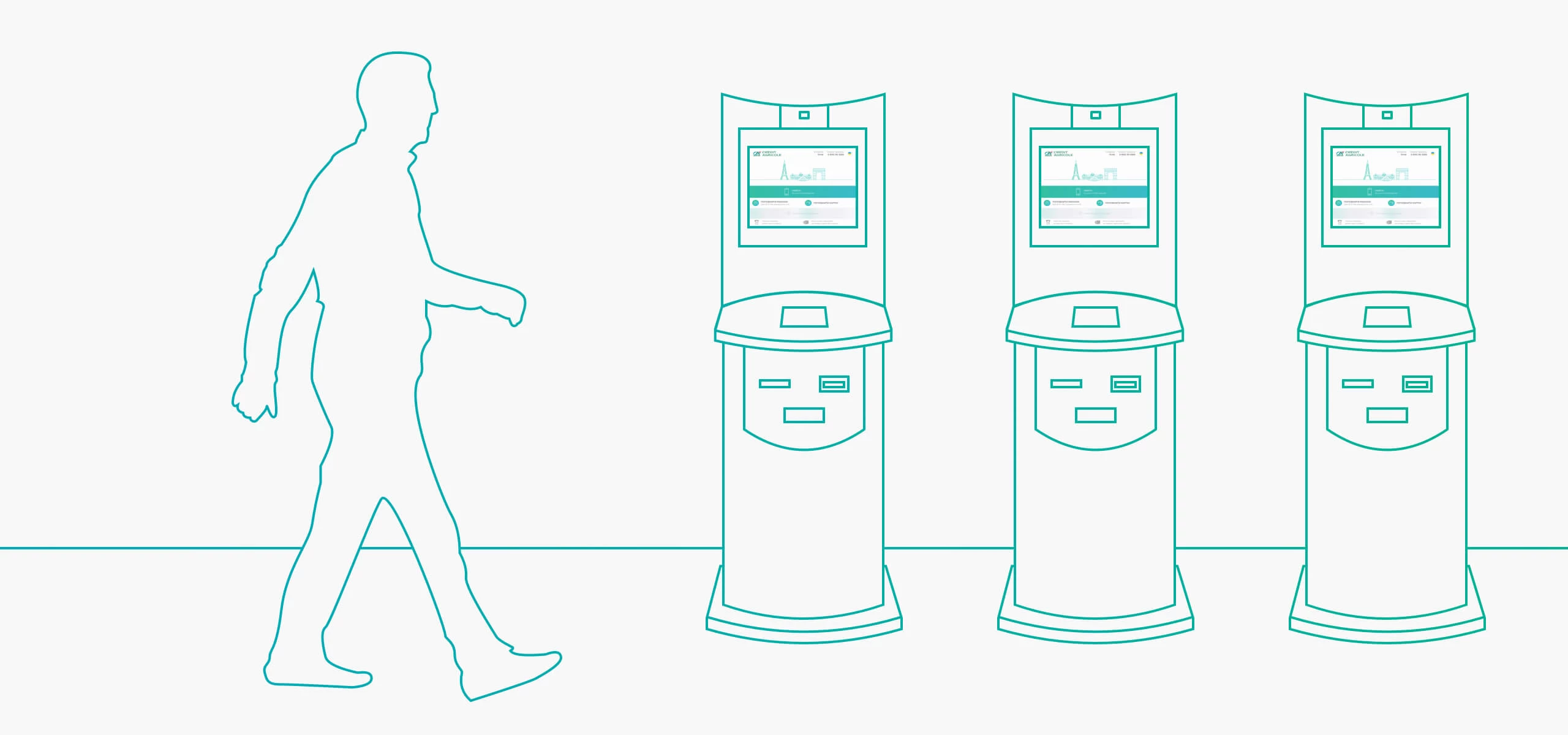 Read the full case study
The design focused on simplicity and intuitive usability to ensure a seamless experience for all users.
Bottom Line
In our search for the best personal finance apps, we conducted a thorough evaluation of various options available in the market. While it's important to note that we didn't assess every app out there, we carefully considered factors that we believed were of utmost importance to consumers. Based on our evaluation, we have curated a list of our top seven choices, their features, monthly cost, availability of payment reminders, and the clarity with which users' financial information is presented within the app. By considering these critical aspects, we aim to provide you with a concise and informative selection of the most suitable personal finance apps. If you would like to create your own personal finance app, just contact us, free consultation is available.