How Much Does it Cost to Maintain App in 2023?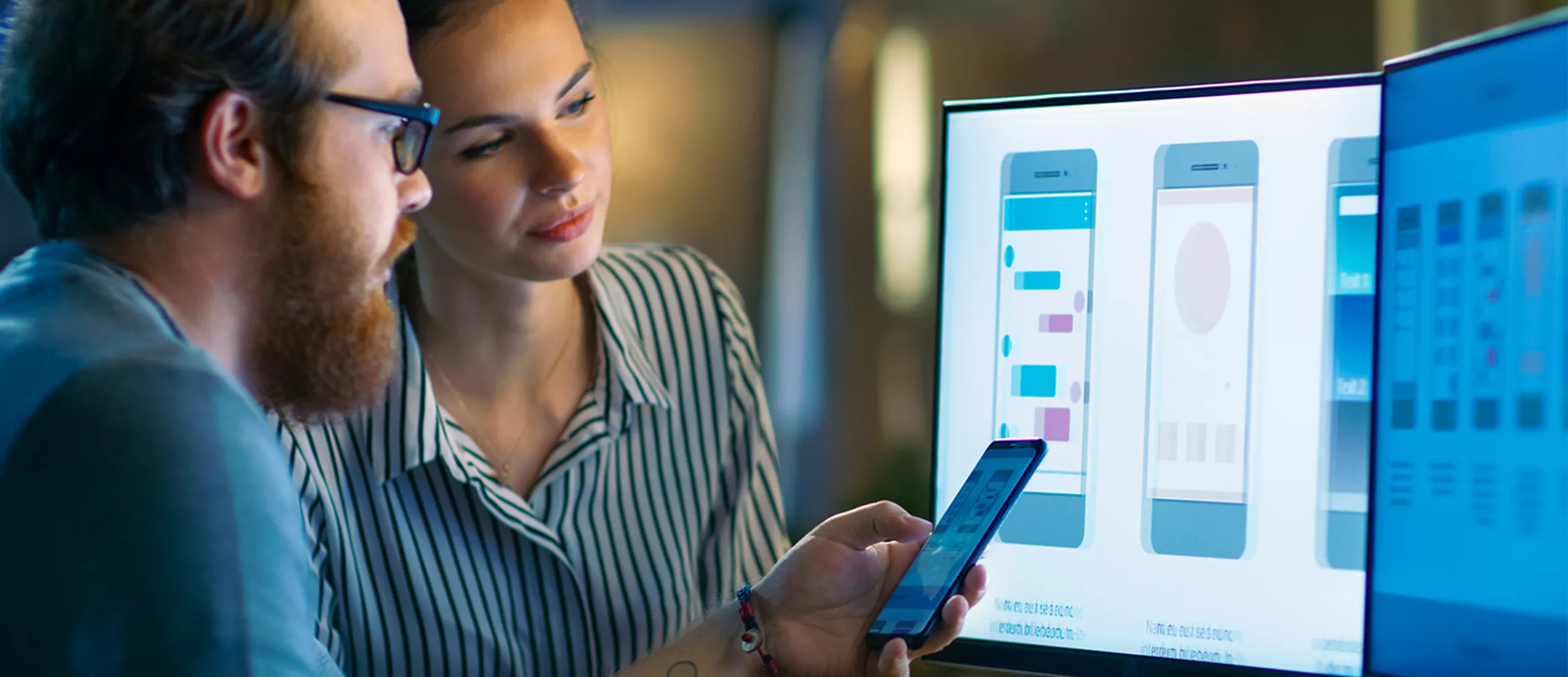 ​​
Immortality does not exist even in today's high-tech world. Any software will fall into disrepair without proper maintenance. Mobile applications are the most vulnerable due to the rapid rate of development in this market and ever-increasing user expectations. In this blog post, we will go through what mobile app maintenance support is, what app maintenance costs are and why it is needed.
Why is it Important to Update Your App?
A new mobile product for Android or iOS is ready! The app is published and people start downloading it. After the first wave of downloads has passed, user activity decreases. If you do not release an update, the application may be lost in a sea of ​​other programs.
Refreshing mobile apps are essential to retain users and keep the feeling that your business is still there and doing well.
By updating the application regularly, you not only keep it up to date but also show consumers that you care about their experience and want to improve their interaction with the system.
Webs apps are thoroughly tested before release, but specific bugs are inevitable. Even a minor problem can result in negative feedback in app reviews. By solving issues as soon as they arise, you will earn the trust of your user base.
Developers should look for new and improved features to optimize the end-user experience from when the application is launched.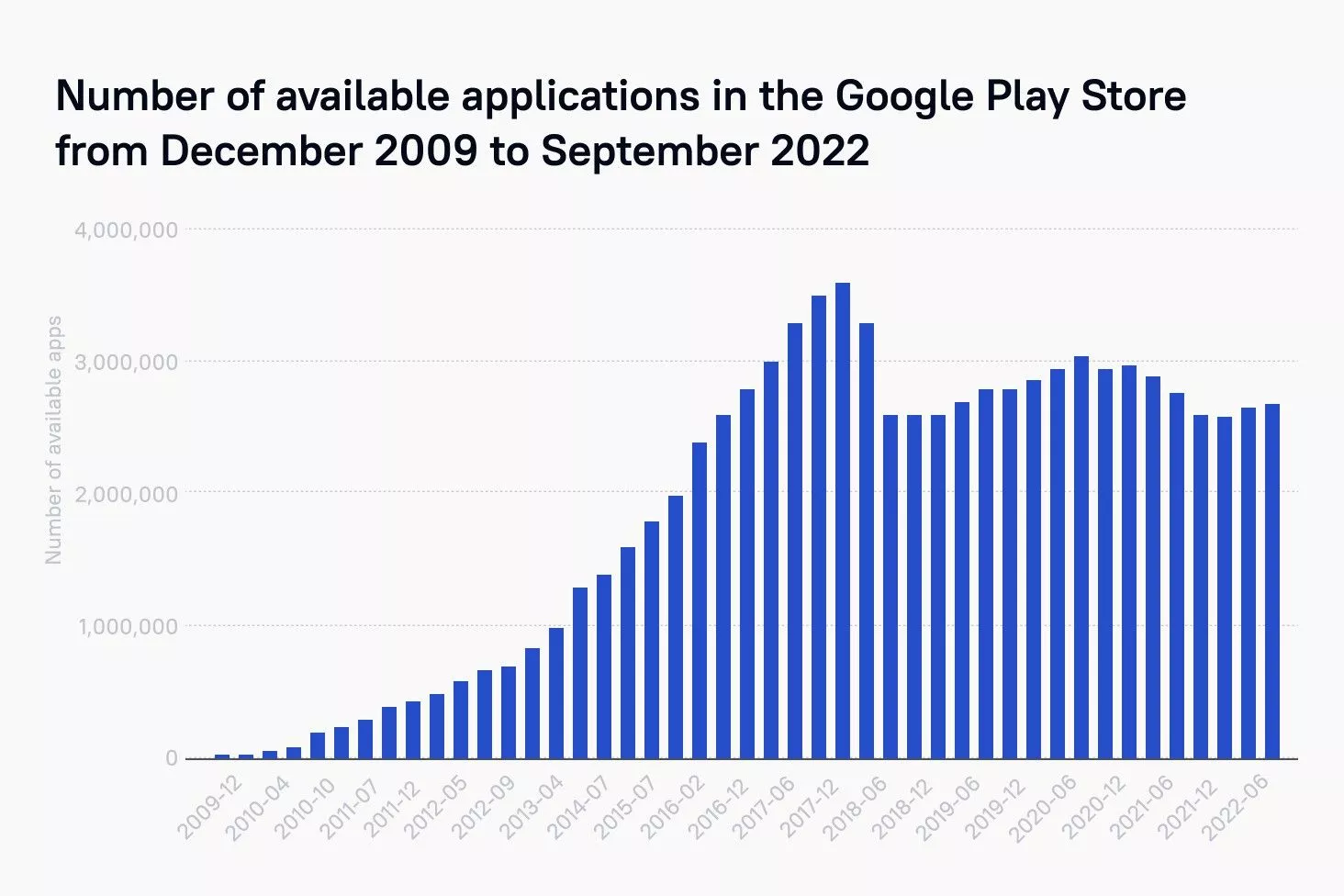 According to Statista, there are over 2.65 million apps in Google Play, while the majority of them are abandoned.
It is extremely important to notify users when you reach certain milestones. Not only for openness, but these improvements can also revitalize users and increase engagement.
When you maintain your app, you give consumers another opportunity to interact with it. You put your brand at the forefront of their minds again as soon as you invite them to see what new things you have done. Updating your mobile app, you can send an appropriate push notification that informs users of the changes. You can notify them of all new features and functionality improvements in your product.
The main reason for the update is to protect against vulnerabilities. Older software will still contain the same bugs and flaws in the code that hackers and cybercriminals can exploit.
Unfortunately, just as developers are quick to find ways to close vulnerabilities in their software, hackers are also finding new ones.
1. Delivering Better User Experiences
There will not be a secret measure to the app's success. You should provide better UX. Good user experience will help you:
- Build relationships with users
- Get feedback and better reviews
- Improve user retention
- Maintain customer loyalty
It is essential to put effort and give users amazing experiences.
2. Keeping Mobile Apps Updated and Reducing Uninstalls
As an entrepreneur, you must focus on investments in maintenance that will make your app up-to-date. You need to see what is important to users and know their preferences.
According to the 2020 Statista report, the average app uninstalls rate in the US was 43%.
Reports show that more than 71% of uninstalling webs apps were due to a lot of irritating notifications.
Users are aware of functionality and benefits, but when they don't like something, they can delete your application. So, you have to monitor user likes and expectations – and update your app.
If there is a dip in your application rankings, then the platforms can remove your app from stores. So you should update the app with clever features and APIs.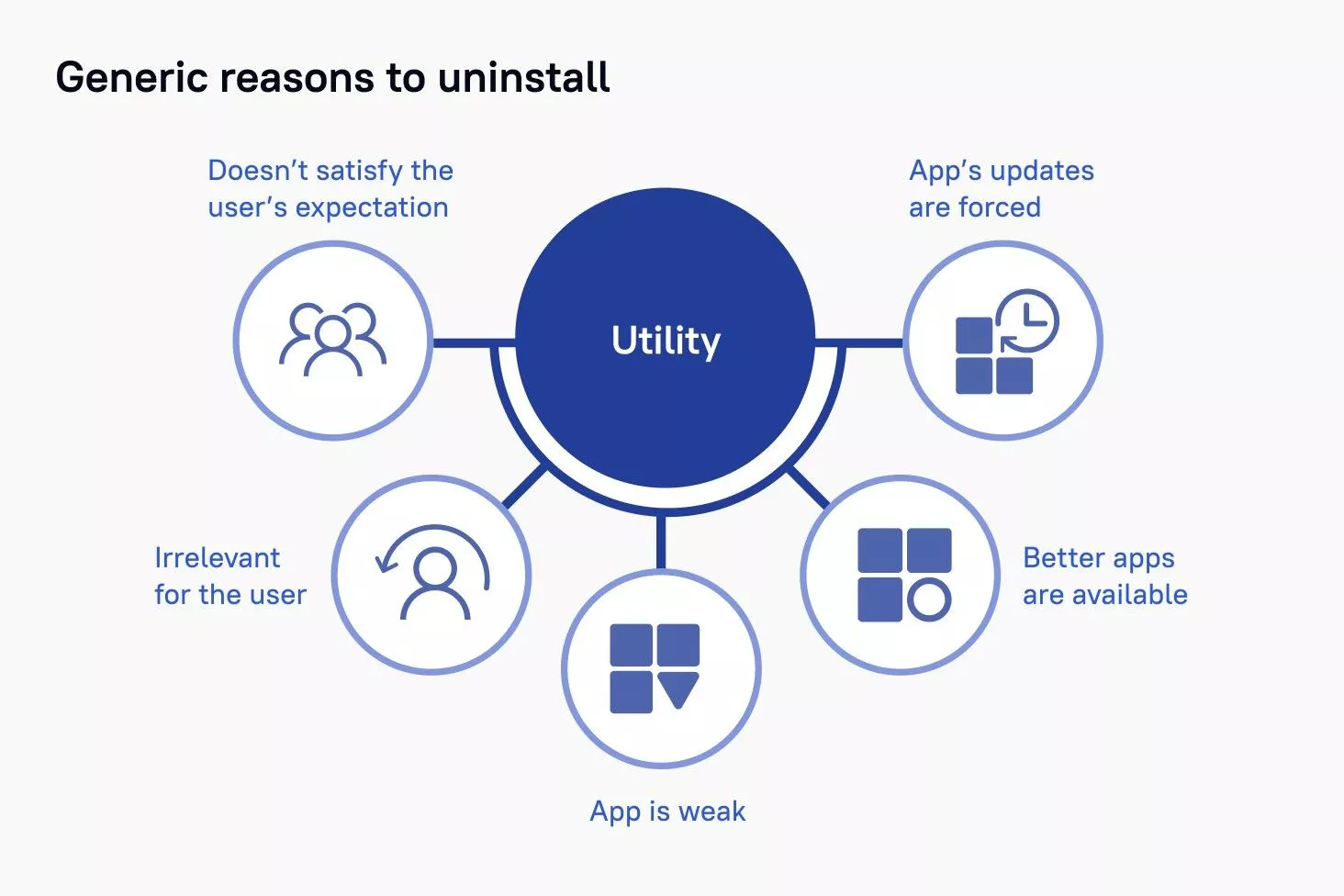 3. Increased ROI in the Long Run
If you permanently update the app, you will get many benefits, for example, max ROI. It is also an innovative way to reduce costs and take new users. How can app maintenance help?
It works like this: when you fix bugs, you can spread the costs of fixing bugs over a long-term period.
4. Securing Your Mobile App from Cyber Threats
With the growth of the mobile app, there's also an increasing quest for cybersecurity.
Hackers permanently search for weak places and find new ways to steal your information. You should go into application maintenance and update your apps with the security protocols.

Types of Mobile App Maintenance
Emergency Maintenance: There could be a situation when errors can be sudden and unpredictable. You must address the problems immediately when that happens, offering a consistent app experience.
Perfective Maintenance: With trends, you will see changed user requirements. You should offer a better user experience, so you need to take feedback and care of functional features in the source code.
Adaptive Maintenance: The system must be updated, so you must keep track of app changes. Maybe some adjustments in a working environment will be needed, like hardware or software.
Preventive Maintenance: It is an elimination of errors. You need to focus on decreasing the complexity of your app and improving maintainability through code optimization, code restructuring, and updating documents.
Corrective Maintenance: Here, you should take care of the repairs, eliminating faults and defects in the app functionality. Corrective maintenance also involves design, coding, and application logic errors.
As an app owner, you have to plan for the different types of application maintenance costs.