Creating Mobile App Interface Design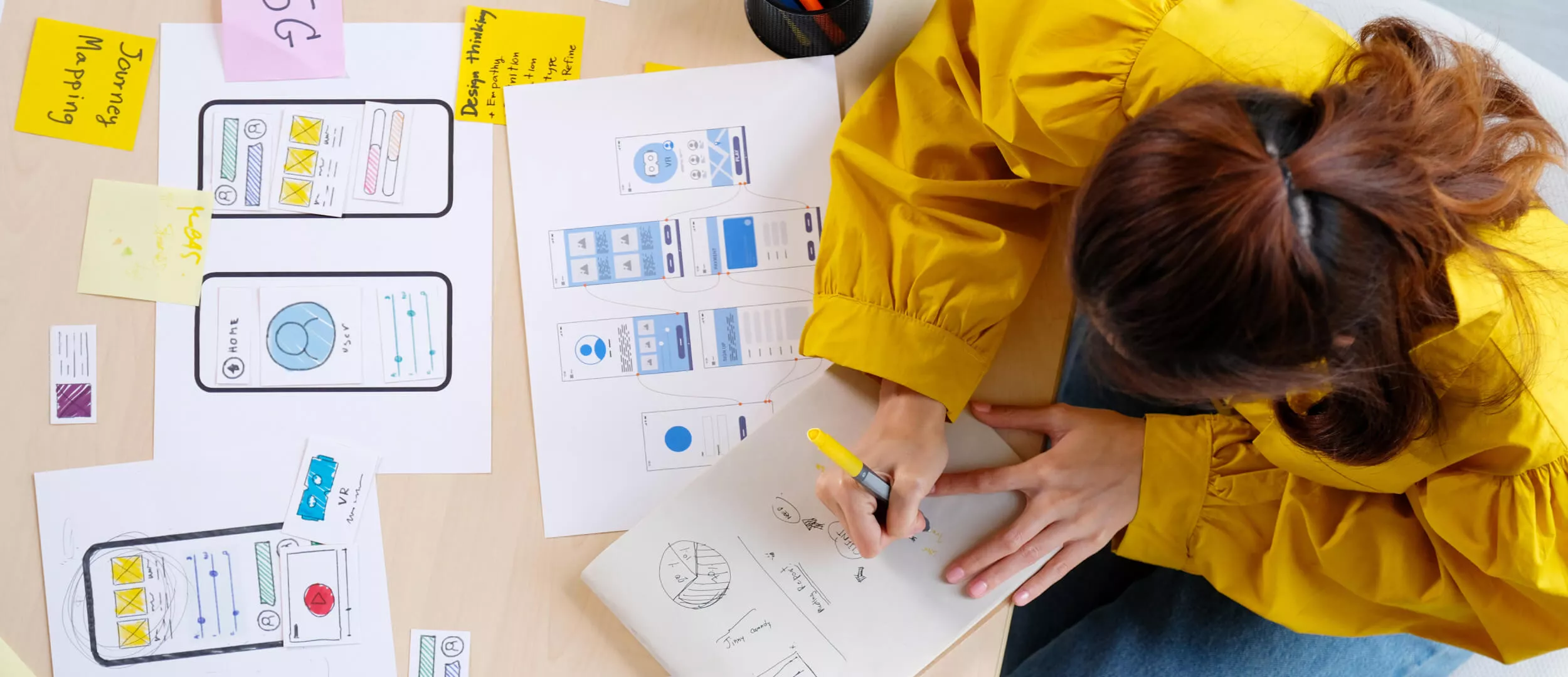 90% of users abandon using an app if the performance is poor and the key reason for it is not intuitive design without an attractive and legible user interface. So, if you have a software solution in mind and want to design it right away, it does not work like this.
UI design principles are extremely important nowadays because they help to improve your user interface quality and make it attractive, intuitive, and convenient. Keep it always in mind that the key determining factor in customers' purchasing decisions is how your solution works and looks. If you still doubt, according to Forrester, every $1 invested in UI Brings from $2 to $100 back, reaching the ROI of 99%. So, mobile app UI design is surely worth the investment.
So, today we are going to deal with the latest mobile UI design trends and principles, but let's first explain what User Interface design is.
Mobile App UI Design Explanation
UI design is a crucial element of modern app design. It's a human-first approach to the application's aesthetic experience. It allows users to spend less time in the app and solve more tasks. A proper interface increases the chances that the users would return.
So, UI development is a process of turning important wireframes into attractive, convenient, and easy-to-use interfaces. UI is focused on integrative simple and aesthetic visual elements and is also aimed at product scalability.
If implemented properly, UI is hard to ignore. But what are the key principles of the best mobile app interface design in 2023?
UI Design Principles
To make the life of an app interface designer easier certain principles have been worked out. They remove lots of guesswork at the same time, making designs more predictable and easier to use.
So, when developing a software solution, you should make profound research first to comprehend its main tasks and then make them the focus of your interface. A sound idea is to user-test the prototypes, you can thus iron out the bugs before the code is written. In such a way, you can avoid costly reworking later on and save your team's time for development.
Below, we are going to speak about some of the user interface app design principles in more detail.
The structure principle
This principle is concerned with UI architecture general usage. Your user interface should be arranged purposefully and designed in a meaningful and useful way. Take clear and consistent models familiar to your users as the basis for your UI, put related things together and separate unrelated things, differentiate dissimilar things, and make similar elements resemble one another.
The simplicity principle
This principle says for itself - the design should be simple, facilitating easy task-solving. For clear communication, the design should speak the same language as your users and provide good shortcuts meaningfully related to longer procedures.
The visibility principle
All the necessary options should be visible to the user without the unnecessary distraction by superfluous or unnecessary details. The same works for materials, the users should not be confused or overwhelmed with many alternatives and redundant info.
The reuse principle
External and internal components, patterns, and actions should be reused in UI. It will help you maintain consistency with the purpose and relieve your users from the necessity to remember unnecessary actions.
What Tasks App Design Interface Has to Solve?
As it was found out by a DFA 10-year overview of the S&P Index companies, the platforms that have a good app design do better than the companies having solutions with a weaker design by almost 220 %. About 50% of users consider app design to be the fundamental factor in shaping business credibility.
So, designing a mobile app interface, you should keep it in mind.
In your solution, UI is responsible for how the app looks, responds, and functions, so, make it attractive, quick, and capable to cope with many operations. The main tasks it should solve are app simplification, desirability, and user attachment.
A perfect app design interface simplifies the usage of the app, so it needs to make complicated processes simple and easy.
Avoid multiple utilities, instead straightforwardly design your app, so that people from different age ranges were able to use it effortlessly. Best app interfaces automatically reflect solutions desired by many people.
Older people are, for instance, often reluctant to use innovations, because they find it difficult even to use smartphones. That's why you should create such a mobile app interface design that everyone could use and find simple.
With UI, your development should never stop. First, you should conduct a detailed audience analysis, including demographics, age range, interests, and so on, and then get feedback from your users and make it your guide for further continuous improvements.
Why Mobile App Design Is Highly Important for Your Marketing?
As we have already stated, the value of any app is determined by how it solves the problem of the users. So your software UI should help accomplish their goals and demonstrate value from the very first screen, it is also great for marketing purposes.
Customer Loyalty Enhancement
By creating a user-centered design, you make the interaction with your app smooth and hassle-free. If the users find value in your solution along with support, they will come and stay. Stable user engagement and retention mean more conversions and consequently greater business success as well as steady income for you.
ROI Improvement
You develop your app to make your users' life easier, but your main aim is naturally revenue generation for your business. The users satisfied with your product will use it more often and share it with friends. They can also spend money for in-app purchases and more advertisements can run, also meaning more money for your company. What is more, you can also benefit from the option of removing ads for money.
All these will result in your increasing your return on investments for the best mobile app design creation.
Brand Recognizing
A memorable custom UI that will create a positive reputation for your application will earlier or later become synonymous with your brand and even can become an industry standard. So, even a mobile app design can become a powerful tool for increasing your brand awareness, keep it in mind.
Competitive Advantages
When crafted and implemented well, a great UI design will surely keep you one step ahead of the other applications. However, the competition is high when a new app is developed, so you need to take a challenge, do careful research and take a big leap in the competition through custom UI development with all the nuances and modern trends considered.
So, let's say a few words about the 2023 trends in UI design.
‍Trends In UI Design For Mobile Apps
Following the trends is a must to become successful nowadays, so in software development, you should keep the following app design trends in mind.
Neumorphism
Neumorphism keeps its ground in 2023 as well as in 2022. The trend is about flat design, pairing monochromatic colors with subtle contrasts. It creates the effect that the elements are tactile. Such color scheme trends in mobile app design give users a 3D feel and overall floating effect. More than that, the visual freshness produces an impression of a simplified realism in your digital product.
Simplification and minimalism
Simple things with pleasant appearances arise positive emotions. In UI design, it's about highlighting the content and giving the design a supportive role.
3D
It's one of the old good mobile app design trends, yet it still tops the list. The advance of virtual and augmented reality resulted in the greater popularity of 3D. Users appreciate the depth of 3D on the screen, more than that it helps to understand the app navigation better.
How To Design UI That Engaging Users
As of the 3rd quarter of 2022 Google Play comprises over 3.55 million available apps and an App Store around 1.6 million.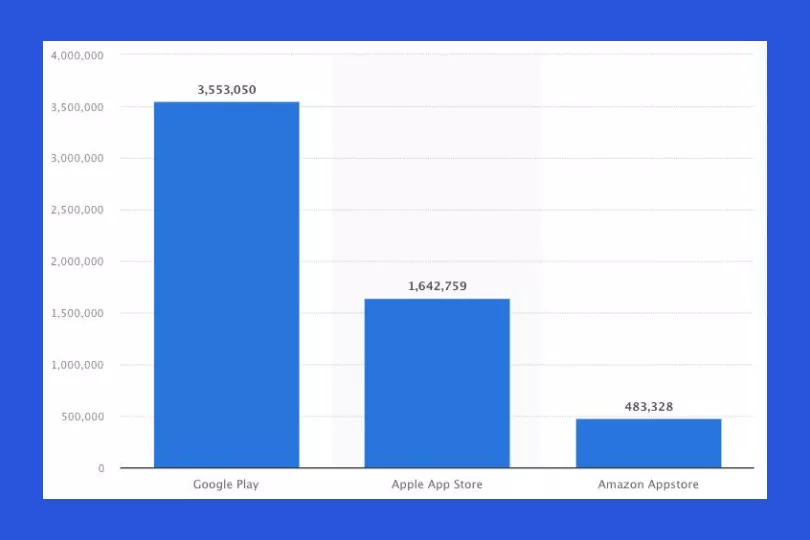 With each app having its rating, you can only imagine how many tests were made before uncovering the most effective and enjoyable applications. However, thanks to that, we can figure out certain golden rules on how to design a UI that works.
It's critical to understand your users, their behavior, and their context. People live a busy life nowadays, solving thousands of tasks on the go, so your solution should ideally match their reality.
Break down your service into micro-tasks possible to be pieced together over time, avoiding long procedures and operations at a time. When you think about how to design an app interface, consider your users' natural environment and typical situations when they utilize your solution and craft the UI accordingly.
Keep in mind that people often operate their smartphones on the go, in transport with only one hand available, and so on.
To cut a long story short, in a mobile app design process:
Get rid of the clutter – avoid anything that isn't required 100%,
Develop your app to be fast and responsive,
Design for one-handed operation and control,
Make navigation available any time,
Avoid replication of your web experience on a mobile app,
Personalize user experience as much as it's possible.
Let's now look at Stfalcon's best mobile app designs.
Best Mobile App Designs Examples
At Stfalcon we always try to follow the best practices of Android and iOS app user interface design, for our clients to enjoy the popularity of their mobile solutions from the very release. Just to name a few:
It's a platform for women who are planning to get pregnant, carry a child, or are eager to improve their physical shape after pregnancy. The mobile app provides users with all the instruments and tools for keeping fit and staying healthy. The platform contains video lessons from professional trainers, medical experts, and other specialists allowing women to create training programs, based on the materials and track the results.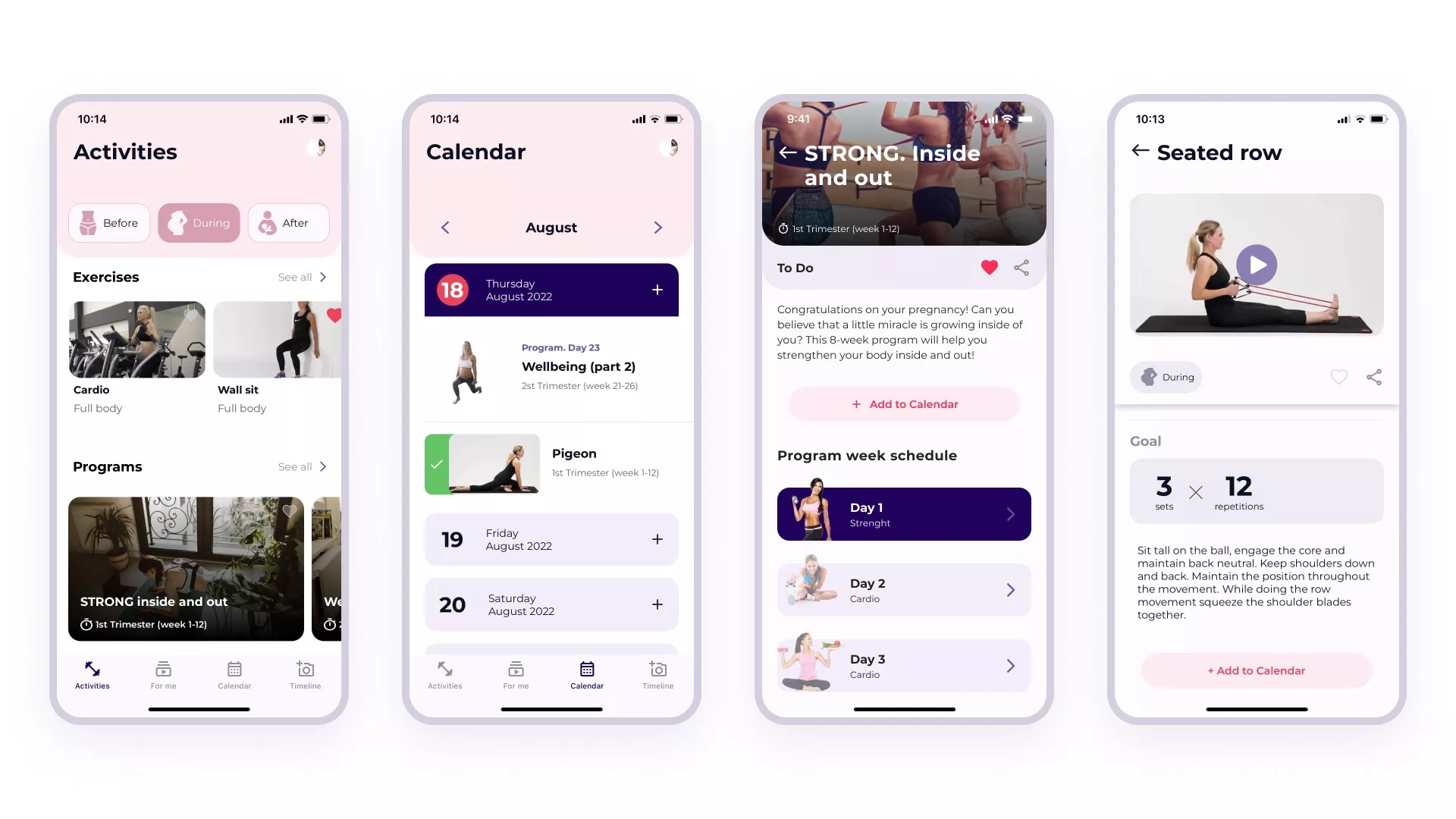 The client came to Stfalcon with a ready-made product, but the users complained about the confusing logic and malfunctions of the platform.
After a thorough audit, it was agreed to develop the project from scratch, using a new design and modern technologies. So, our team managed to develop a user-friendly platform with a fresh design that satisfied our client and appeals to the target audience.
Stfalcon delivered a fresh design that the client hoped for. They were patient with their work and delivered suggestions with research that helped them make an optimized app. The team's communication process was also outstanding.
DreamTrak is an app that combines homework management tracking for students and goal achievement management for everyone with a system of motivation and social approval. The solution allows recording daily thoughts and moods via video and audio.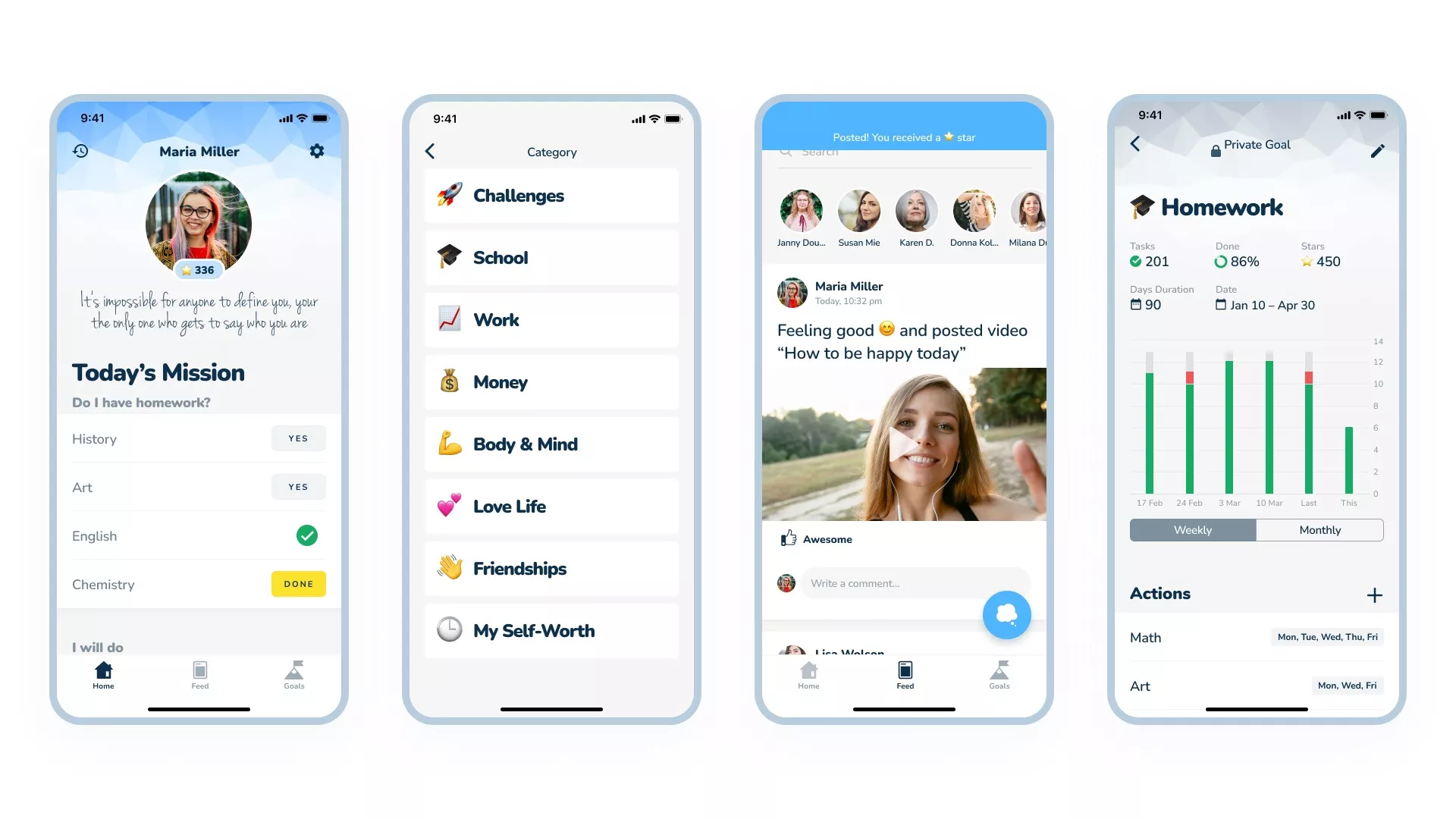 Since the Stfalcon team provided the full-cycle development for this, we created UX and UI design. It was crucial to research and understand the app's target audience - teenagers, based on their specifics we decided to create a playful UI design.
It's a platform for ordering services, where the users are divided into two categories — executants (those who carry the tasks out) and posters (those who order services). Posters create and publish tasks and the executants send requests to fulfill them. The poster chooses who will perform the task and pays for it.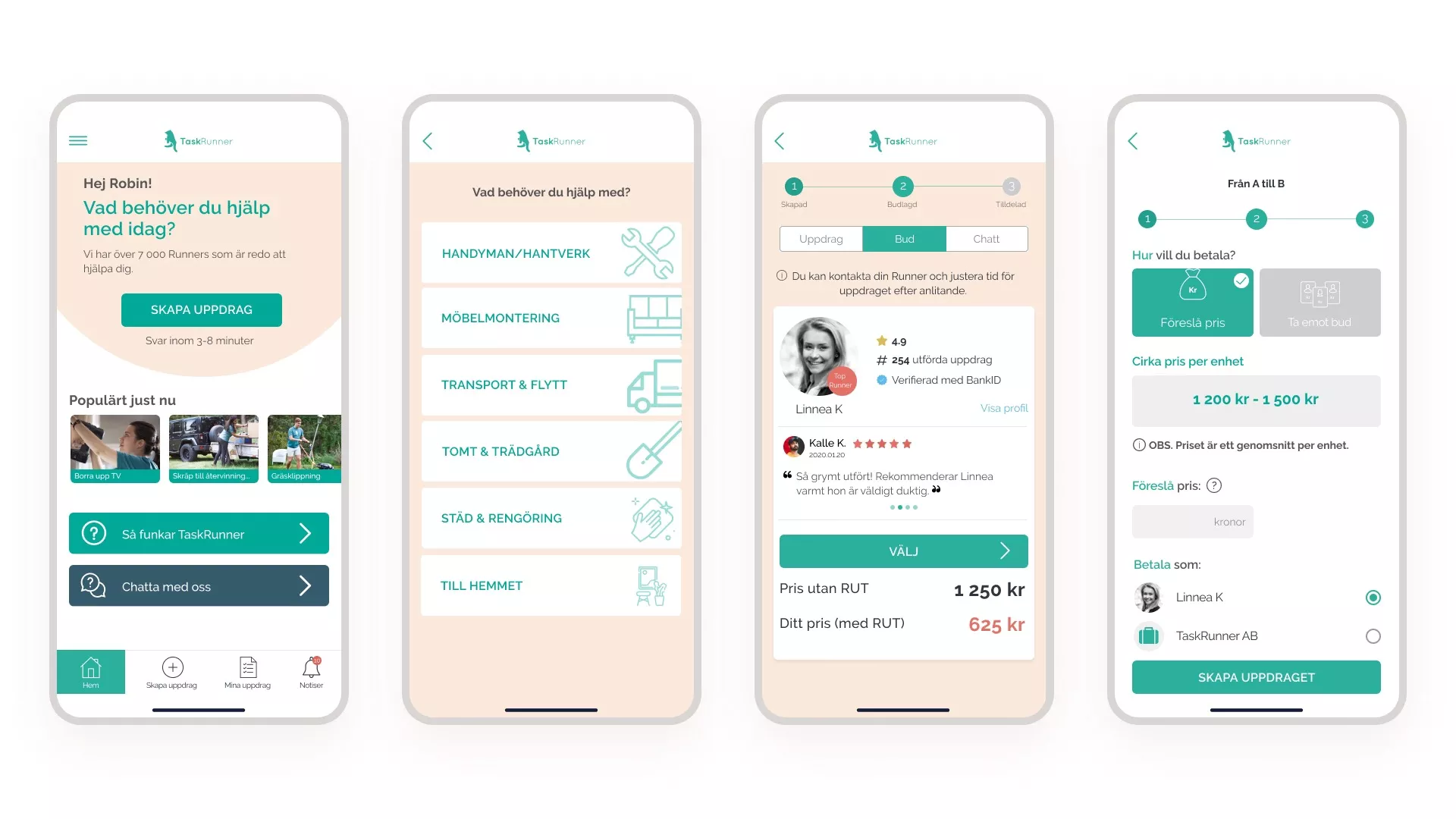 The client turned to Stfalcon with a developed application, but the users were constantly complaining about the problems and failures of applications and the admin panel as well. Stfalcon recreated the project from scratch, using the most advanced modern technologies.
All the system components were redesigned from scratch, and the operational stability of the product was improved, as well as the speed and convenience of the app and Admin Panel usage. We made it convenient and intuitive. What is important — all the users were preserved in the process of app redesign.
We've rebuilt the project from scratch. I'm very happy about the collaboration. Work is really well: reasonable prices, good communication, and good quality of the deliveries.
Whizzy is an items delivery service operating in the countries of the Middle East. The platform comprises two logistics apps: one - for clients and one - for drivers. The clients create orders and choose drivers who will carry the order out. The drivers look for the necessary items and fulfill the orders.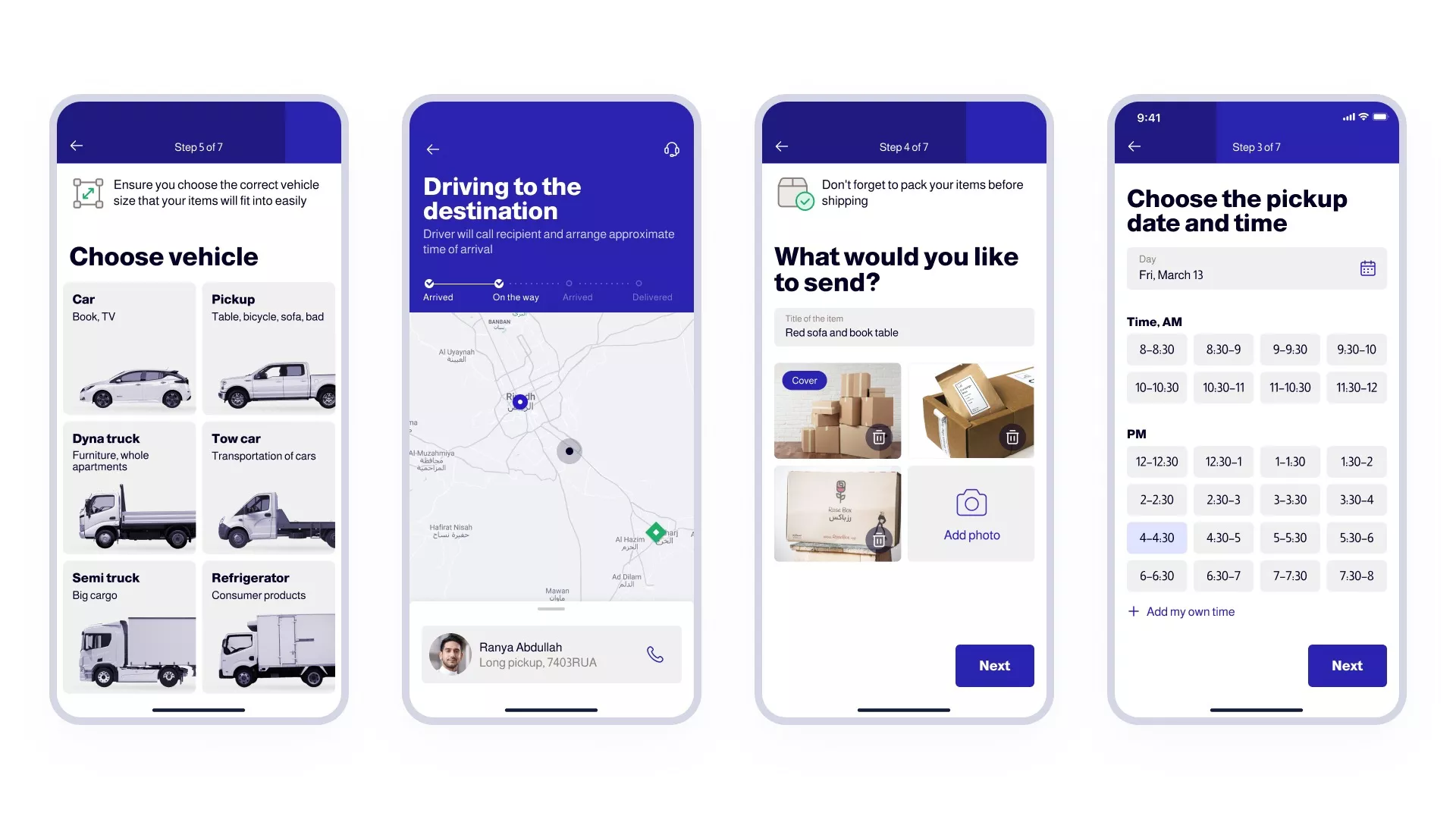 Carrying out the project for Whizzy, Stfalcon built IOS and Android mobile apps from scratch, so iOS and Android user interface design services were a part of this project.
This is our unique case because many people united after the war in Ukraine began on February, 24 to create a complex technical solution as an alternative to the outdated street notification system. Such projects are being created for years, and we did it in a few days.
The first versions of the applications were created in a few days in cooperation with the Ajax team with the support of the Ministry of Digital Transformation of Ukraine. The complete development cycle from understanding the need to the first release took 1 day (it was the 4th day of the war). On the 6th day of the war, we went into an official release, and the app counted 140,000 users. In a few days, all regions of Ukraine were connected to the application, and now the number of users exceeds 11 million.
The design in Air Alert is minimalistic, and the lesson we took from this project, is that even the very basic design can help save lives!
Final Words
Now, as you see from our cases, Stfalcon has extensive expertise in UI/UX design. Our applications are valued and have good ratings because we develop with love and passion for what we are doing.
Your project can also become our new successful case and a part of our portfolio. Do not hesitate to contact us for a detailed consultation.