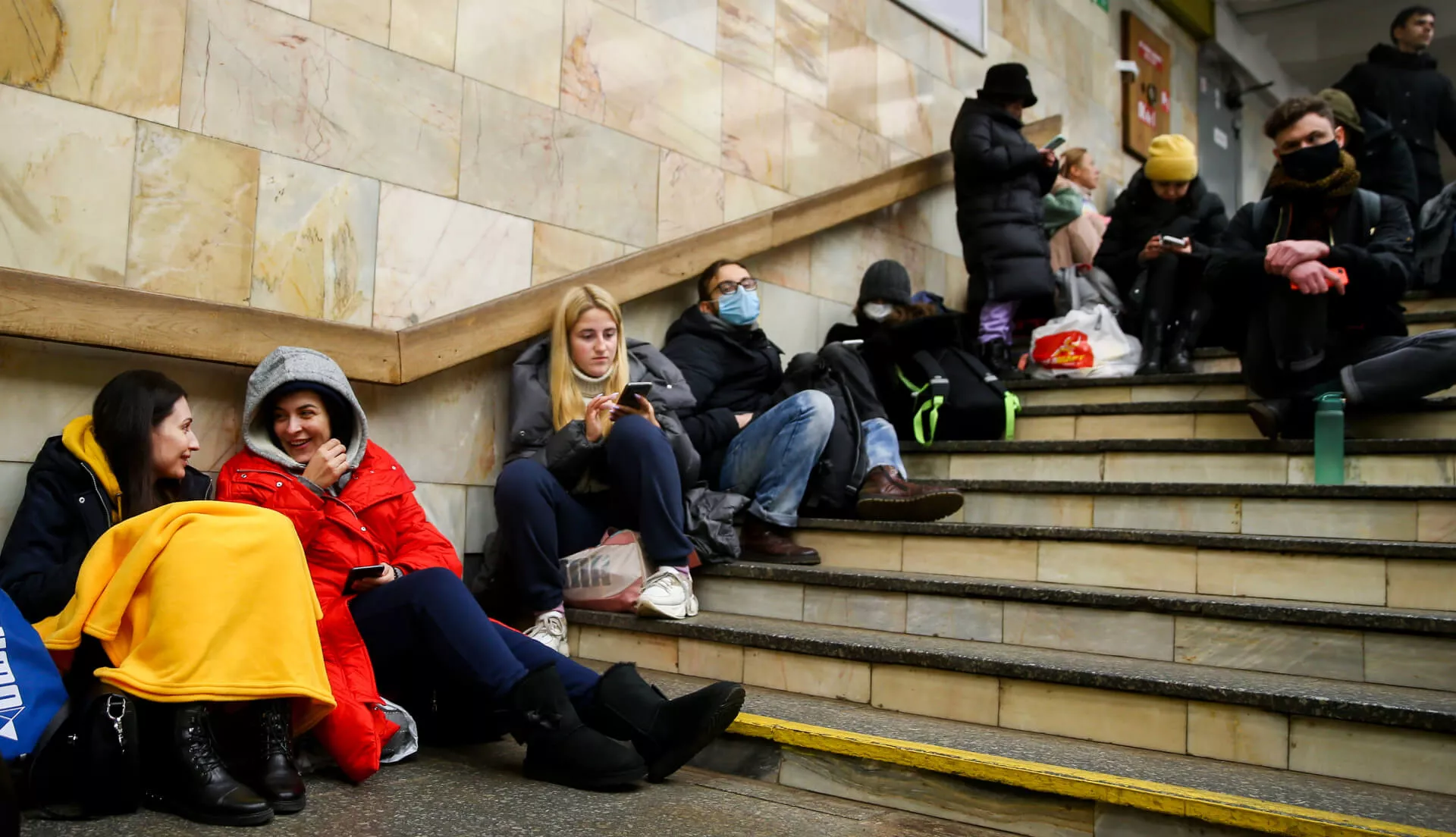 Task
Previously we've written the article "Together with Ajax Systems, Stfalcon developed an app "Air Alert". And now you can get to know the whole case study below! Let's dive in!
This case is unique because many people in the conditions of war united to create a complex technical solution as an alternative to the outdated street notification system. Such projects have been created for years, and we did it in a few days.
At Stfalcon, before the war, the mission sounded like this: "We develop software that improves people's lives." Now the mission is: "Developing software that improves and SAVES people's lives."
From the first days of the Russian-Ukrainian war, it became clear that anyone can suffer from airstrikes and missile attacks. From our own experience, we can say that air alarm signals are almost inaudible in the sleeping areas of large cities. If everyone was on guard during the day, the situation became more complicated at night.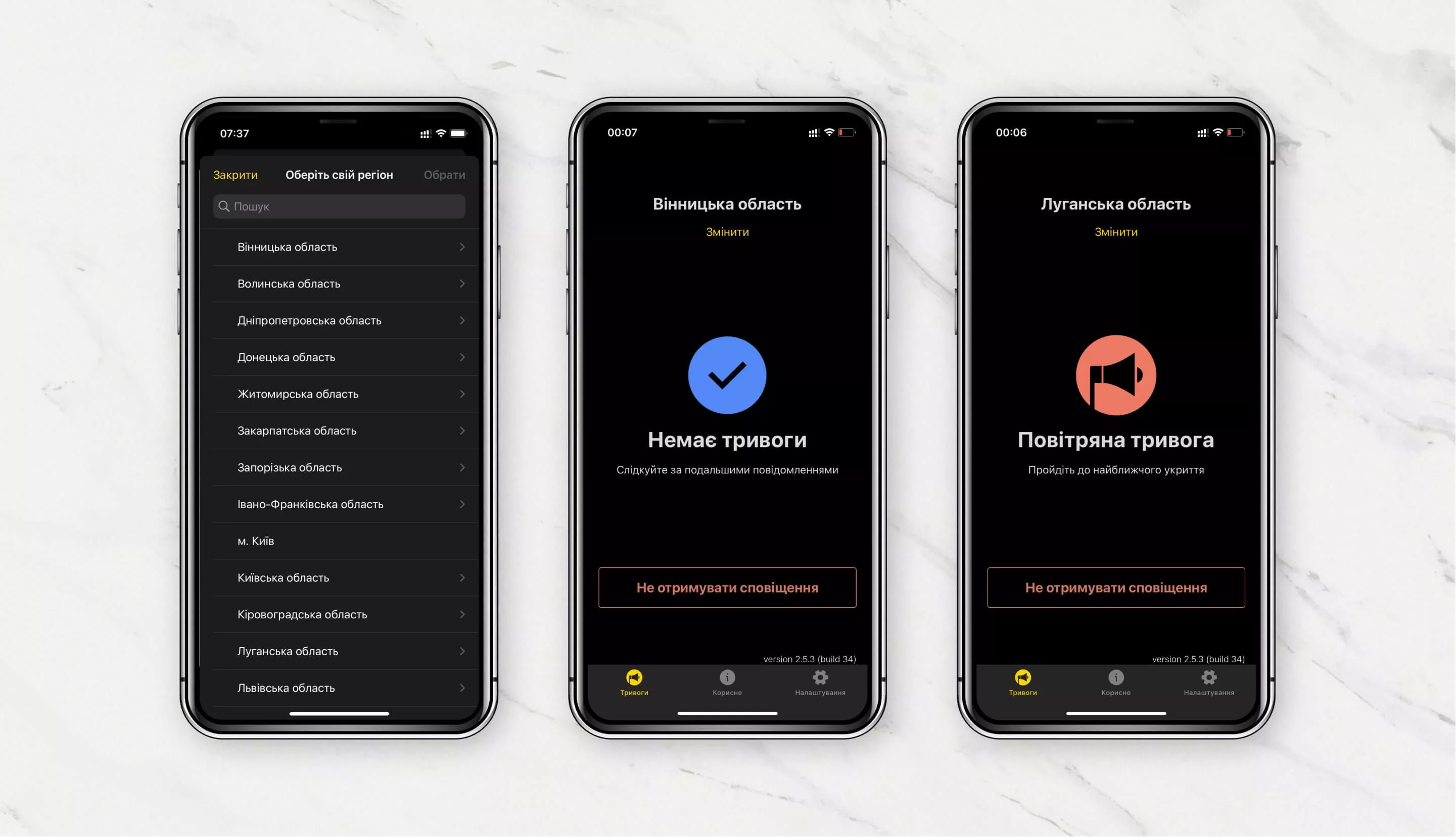 Solution
Our CEO Stepan Tanasiychuk had an idea to create an application that would inform people about danger, even at night, even with the phone in silent mode and Do Not Disturb mode.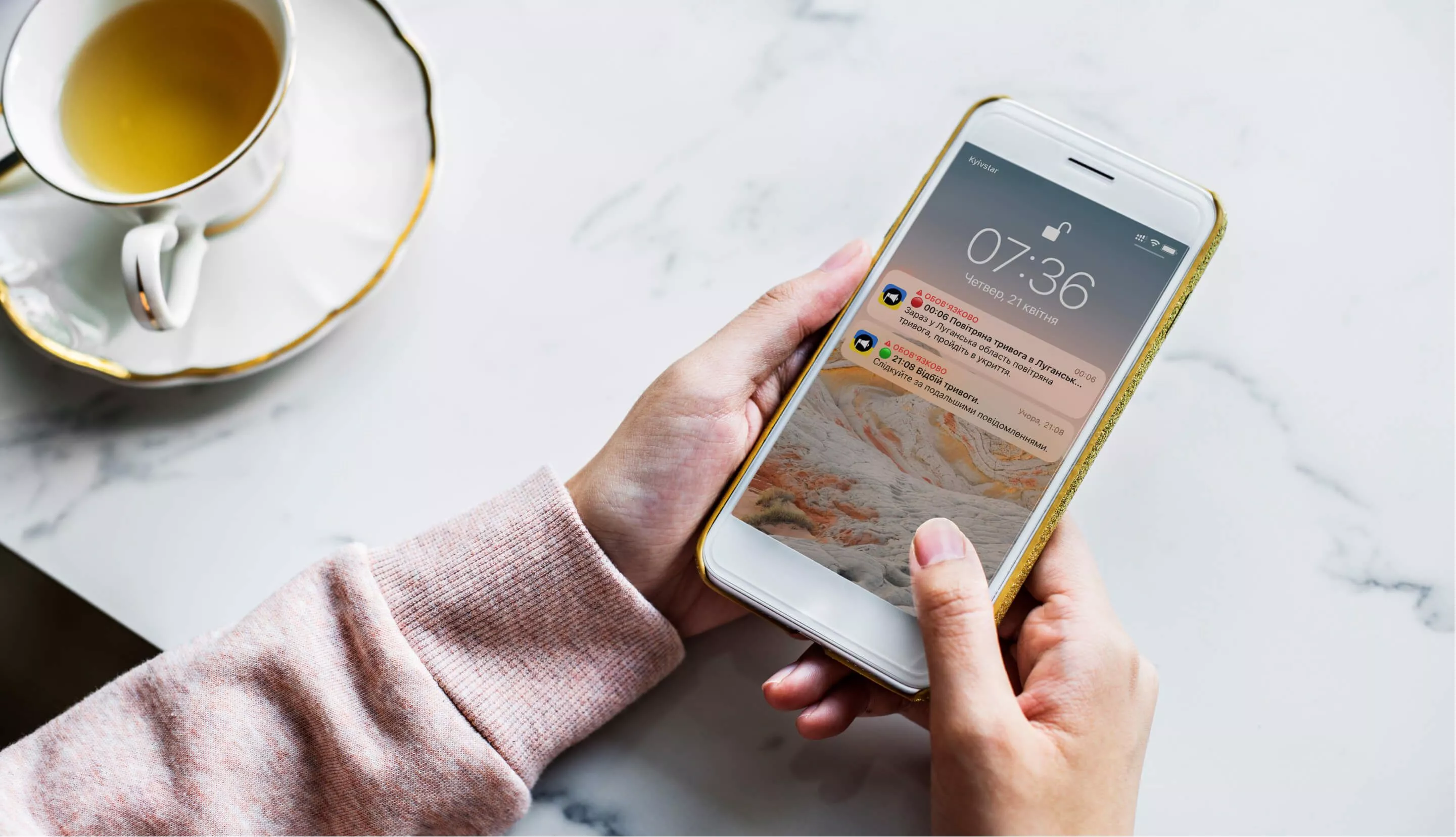 Development
The first versions of the applications were created in a few days in cooperation with the Ajax team with the support of the Ministry of Digital Transformation of Ukraine. The complete development cycle from understanding the need to the first release took 1 day (it was the 4th day of the war).
On the 5th day of the war, the application already announced the alarm in Vinnytsia and Khmelnytskyi and had 40,000 users. On the 6th day, we went into an official release, and there were 140,000 users. In a few days, all regions of Ukraine were connected to the application. The theory of 6 handshakes worked here because it was necessary to reach out to the administrations of all regions of Ukraine through the Ministry of Digital. That is, the difficulty of implementing the application was not so much in development but in management and communication.
After the second release, the Stfalcon team joined the development of mobile applications. In general, the idea arose in Stfalcon, Ajax helped with the technical implementation, and Stfalcon was involved in the launch and implementation of the idea, integration of the application at the state level, testing, and building the support department. The latter was helped by the marketing agency "The Kasta" and the "Fwdays" team, which built a support department from scratch.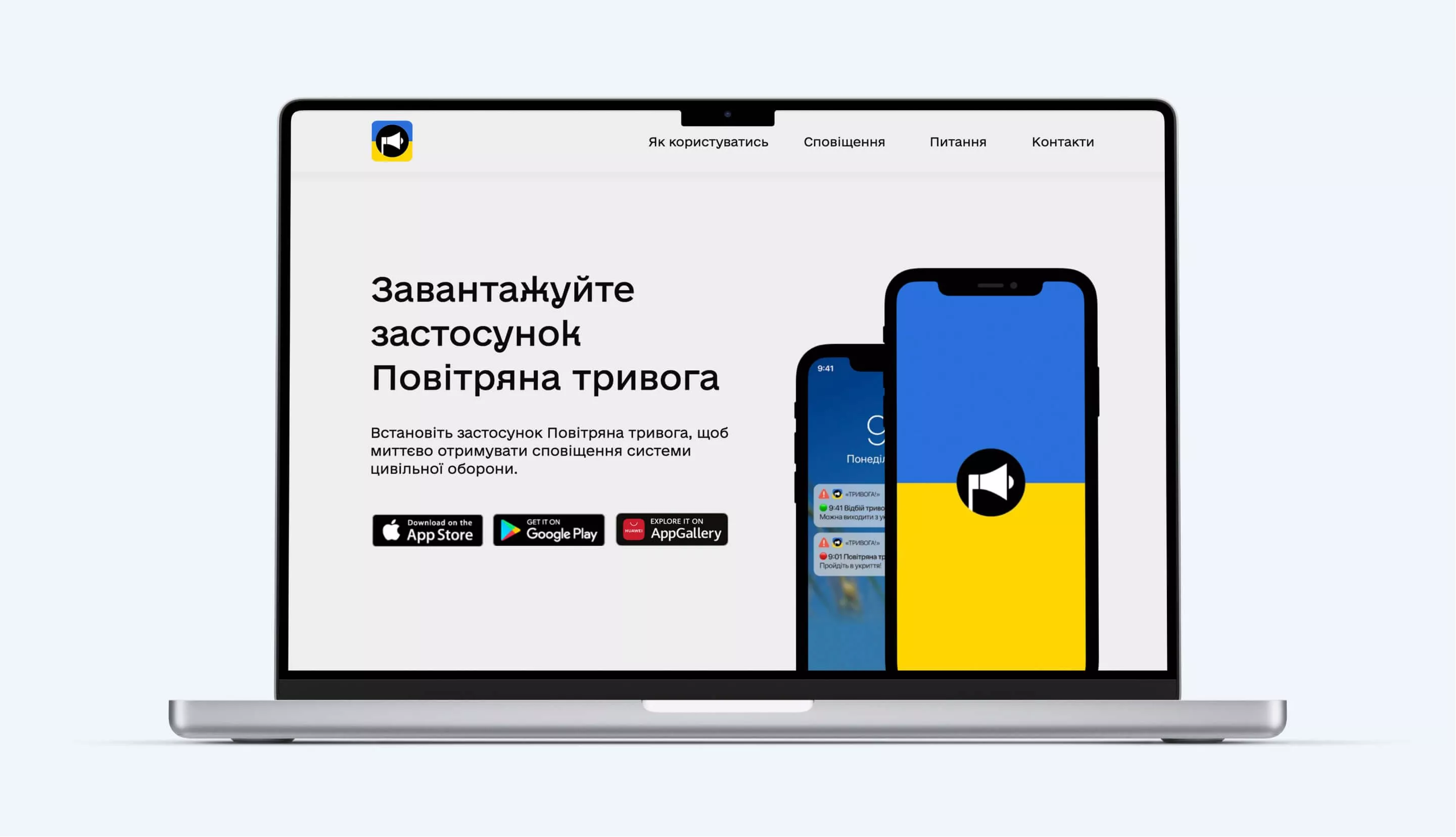 "This application is the quintessence of my whole life and it will be difficult to come up with and implement something more useful in the future. But I will try :)"
Result
The apps were developed in 2 days, and are now used by more than 11 million Ukrainians. This is a unique case of building a critical infrastructure product that saves people's lives in war conditions, which has no analogs.
Cast:
Viktoriya

Project manager

Stepan Tanasiychuk

Founder