Best Employee Scheduling Software

Technology brings changes to our world every minute, and at present, it's not a simple turn of phrase. New processes taking place in the industrial and business spheres influence the labour market, labour force and labour procedures. Globalization also puts great challenges to the workforce scheduling and arranging smooth and productive cooperation inside multinational companies and teams. However, it cannot at all be a problem if you use correct employee scheduling software.
Properly chosen staff scheduling programs can relieve the life of both employers and their workers. Since the cloud-based services appeared, multiple vendors started offering online employee scheduling services to small companies and multinational corporations.
Actually, there's hardly any 'good or bad solutions' of such kind, but there are the programs and the applications developed for different commercial environments and needs.
We are going to share our findings about the most popular solutions to make your struggle for the best software, which will suit your needs less painful and time-consuming.
Universal Software Solutions for Staff Scheduling
The best employee scheduling software has multiple functions. Using it, you can better figure out how to arrange team working schedule in such a way that consistent hours are kept and shifts arranged reasonably with regards to your corporate needs. Besides, it allows managing staff across multiple localities.
One more significant factor, characterizing good workforce scheduling software is that it should be easily accessible and flexible enough for the worker to request a day off, a shift swap or an additional shift. It's essential that certain schedule changes were possible without requiring manager approval.
In the majority of cases, selecting one of the top solutions for staff scheduling is a good choice. However, if your business has certain unique processes, the app should be tested for being good enough to meet your exclusive requirements and the workflows.
We have arrived at the conclusion that the following products are the most universal staff scheduling solutions for 2019.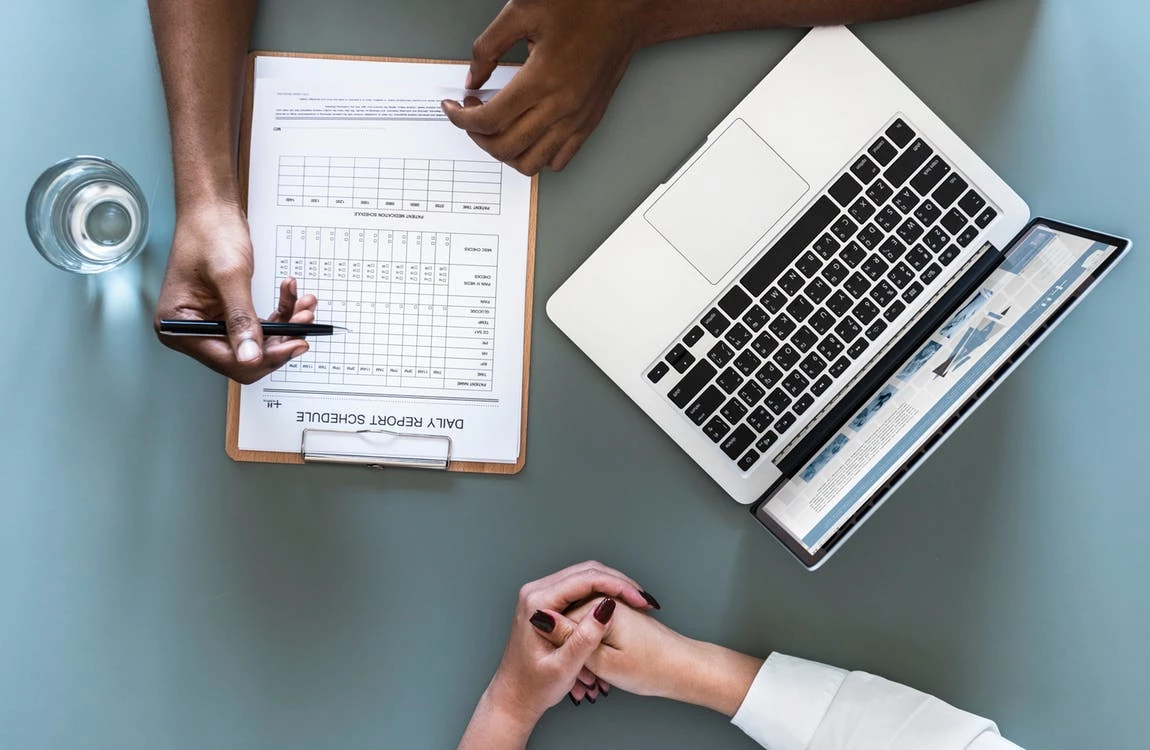 Ximble. It is acknowledged to include the best scheduling features, some are offered within the standard packages, and some for an extra fee. Ximble combines several functions — time tracking, scheduling, managing staff, and team communication.
More than that, it is perfect for managing special projects or events. Ximble interface can be customized to fit your unique processes. Besides, multiple reports, 19 in total, are possible to generate in this program to track your business variable data. The calendar, for instance, can be sorted by staff members, designation, and department. What is also important, Ximble can generate timesheets for payrolls and adjusts compliance with labour legislation and rules.
This software is easy-to-use by workers. They can view schedules, request shifts switch or pick up open shifts, set up their availability so that the employer is always kept informed about the free staff at his disposal.
Shiftboard. It is considered the best option for regulated environments and for the jobs requiring employees' licensing or certification.
It's a comprehensive web-based platform, which helps businesses make the most of their teams. It allows creating schedules on-the-go and deals perfectly with all kinds of workers, whether they are contractual, part-time, and volunteer or hired by the hour basis.
Shiftboard can also perform as a job application management platform helping to facilitate the submissions of the applicants, manage their records, schedule job interviews, monitor recruitment status, etc.
Compliance Pack tools keep your workforce compliant with the laws regulating your industry. Shiftboard has the function of tracking the personnel, their skills, performance ratings, and certifications. With it, you are certain that each task is assigned to the most competent specialist.
Deputy is perfect for multi-location businesses hiring hourly and shift-workers.
This cloud-based workforce managing platform with intuitive tools helps to speed up organizational processes and adjust resources efficiency and productivity. The software offers a mobile app, a website, and a Kiosk for users' best convenience.
With Deputy, the schedules are created in almost no time while the workers get prompt notifications about the assigned tasks. The program allows keeping tab of attendance and hours at work, tracking efficiency and generating payroll right into the accounting software.
The employer can also set up overtime and time off regulations for even more convenience. Variable dynamic reports allow tracking transactions, budgets, and a number of important employee variables to give your business a boost.
You will definitely want to know how much it costs. — The best pricing in this category is offered by Ximble, it starts from 1$ per person per month, while the deputy's minimum fee is 2$ for basic scheduling only. Shiftboard offers a package for up to 50 active users at a minimum rate 45$ if paid annually.
Best employee scheduling software for small business
When you are a small business owner, your challenge is not only managing your workforce in such a way that it will increase your business productivity but making sure your processes comply with the minimum wage, overtime regulations, and other labour laws. Besides your company is almost sure to have its own specifics, so the scheduling software for small business you choose should match the peculiarities of your tasks.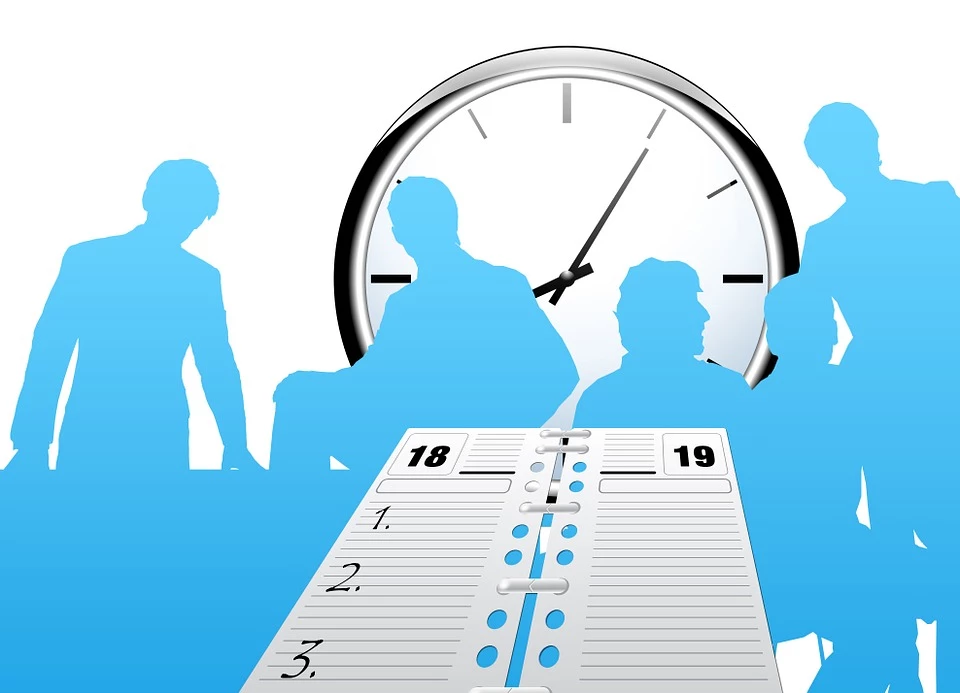 The most universal solution for small business staff scheduling has proved to be Findmyshift.
It's a totally web-based system, which therefore can be without difficulty accessed both by the managers and the staff at any moment and from any place with internet access.
Such platform offers multiple useful integrations and certain customization for better sorting, filtering, and reporting. It will cost you 35$ per month for all your employees. Security and privacy of all the data shared in this small business staff scheduling software is guaranteed by the SSL encryption. This employee scheduling software for small business allows adjusting hourly rates in accordance with various factors, like for instance, the time of the day, the day of the week, the age of the worker.
In case you are looking for a free staff scheduling software for small business, turn your eyes to When I Work. It is offered to the businesses with the staff fewer than 75 members for free.
When I Work app is simple and straightforward, easy to set up and use on any PC, laptop, smartphone, or tablet. A clock-in through a dedicated office terminal or from a mobile device is possible. It allows you to monitor your staff at various locations. Timesheets can also be generated and submitted for manager approval and then for payroll.
Each industry has its specifics and we've chosen some most suitable software solutions for various industries.
Hospitality staff scheduling
Snap Schedule is ideal for hospitality sphere. It has all the necessary features to create and share the workers' schedule, to track their work time and to ensure the right specialists are in the right places and at the right time.
Snap Schedule is offered in two forms. You can use a windows based desktop employee scheduling software version or an online cloud-based service offered round the clock and accessible from wherever you are. The annual subscription for the product starts from 450$.
The employees can log in into the system via smartphone, tablet, PC, and Mac, Android and iOS apps are also available.
Restaurant employee scheduling software
In case your business lies in the field of restaurant-keeping, your best choice is 7 Shifts software. It's an intuitive solution, easy-to-use and already well-known in the industry. It allows personnel and supervisors to schedule shifts, evaluate costs and communicate with each other.
7 Shifts system offers free mobile employee scheduling app, which makes communication with colleagues and managers, easy, hassle-free and real time. One can solve all his work-related concerns with just several clicks. Besides, the platform enables social networking via a «Wall». The messages about forthcoming events or notifications to the colleagues about the upcoming work assignments can be posted on it.
The minimum price for 7 Shifts is 39.99$ per month per package.
Entertainment shift scheduling software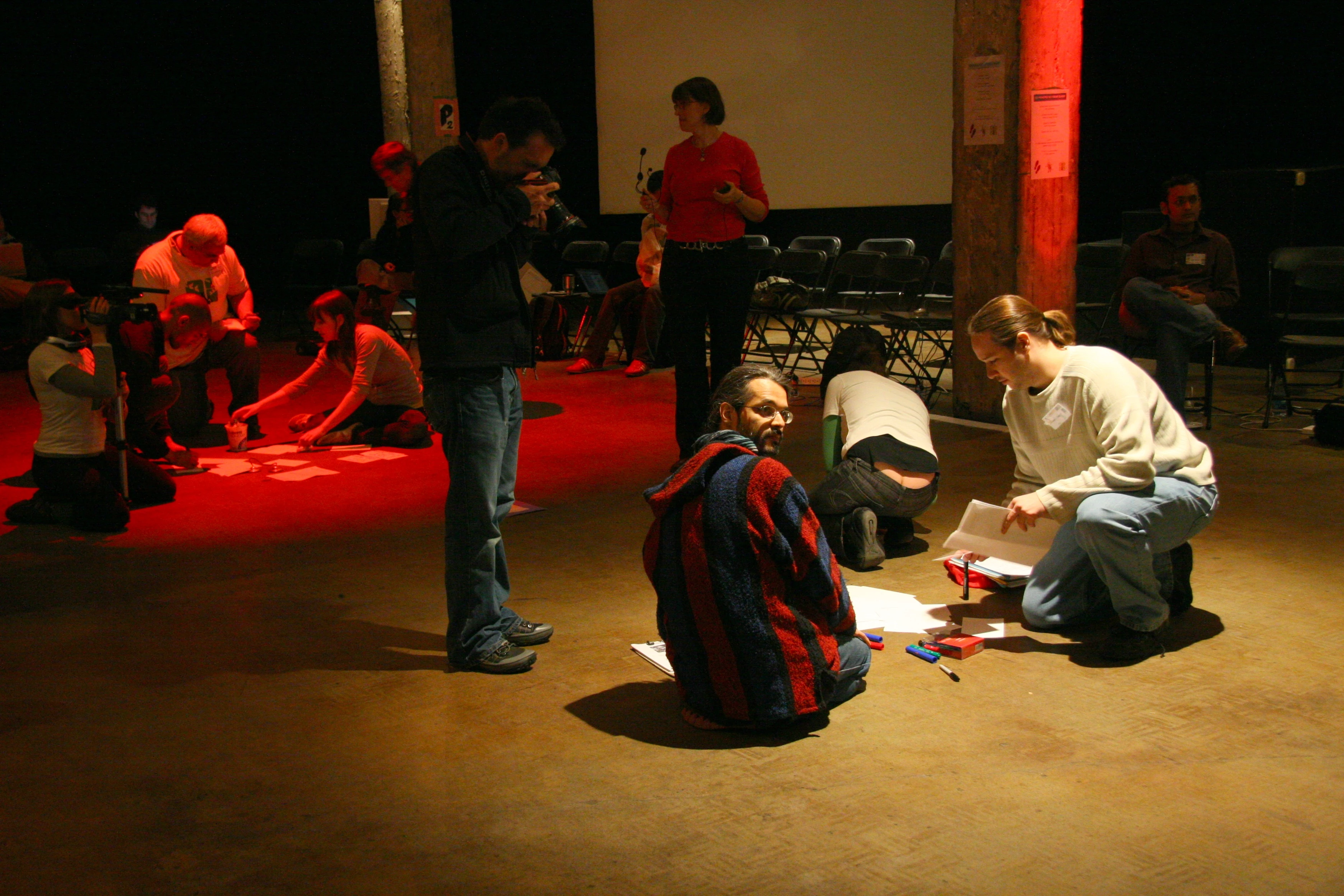 Agendrix is a perfect employee shift scheduling software for the sphere of entertainment and if you deal with some events, which require certain tailor-made decisions to run smoothly. This solution is helpful for swift scheduling and decision making due to the iOS and Android apps, which make communication within the system quick and hassle-free. The staff can clock in and out via a special mobile app, phone, PC, or kiosk on a tablet.
Agendrix errors and scheduling conflicts are near to zero level because it is the software which centralizes all the schedule-relevant details and orders them according to different work sites and different employee positions. This solution makes any catering company or event managers tasks easy and hassle-free. Seasonal employees' availability, busy holiday times or special occasions are not anymore a problem if you plan with Agendrix.
You see real-time availability of the workforce in your disposal, can deal quickly with the replacements if it's necessary, and ensure that the labour expenses meet your budget.
The price is calculated depending on the number of users — minimal fee is 1.5 $ per user monthly.
Retail employees scheduling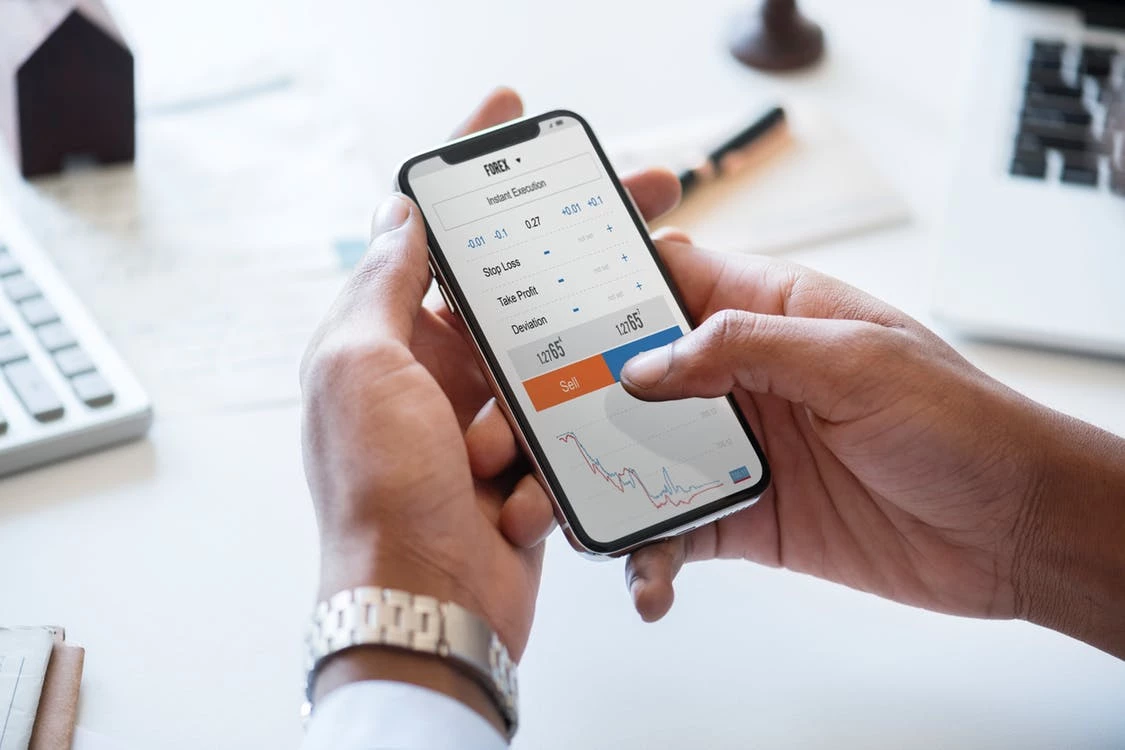 Reflexis staff scheduling software allows organizing dozens of schedules. Besides, it has budgeting, estimating and reporting functions to balance your budget. This employee scheduling program works best for the retail sector, due to its ability to work in junction with sales data reporting option. Thus a business owner can not only estimate customer traffic in various aspects and determine the staff shifts and coverage but besides monitor worker skills and preferences, and labour laws compliance. It all diminishes the risks related to labour scheduling.
The applications for Android and iOS devices are available to the personnel and allow them accessing their schedules from gadgets. Employees of various ranks are allowed to access different sections of the system and deal with different reports.
Each user receives the individual package price dependent on his business needs and location.
Personal services software for scheduling
Speaking about the best HVAC employee scheduling software, we vote for HouseCall Pro, there are no ifs, ands, or buts as to it! The solution offers multiple helpful features for analytics and reporting, intuitive design and easy operation. It combines scheduling features with payment matters, marketing, analytics, and customer-employee communication.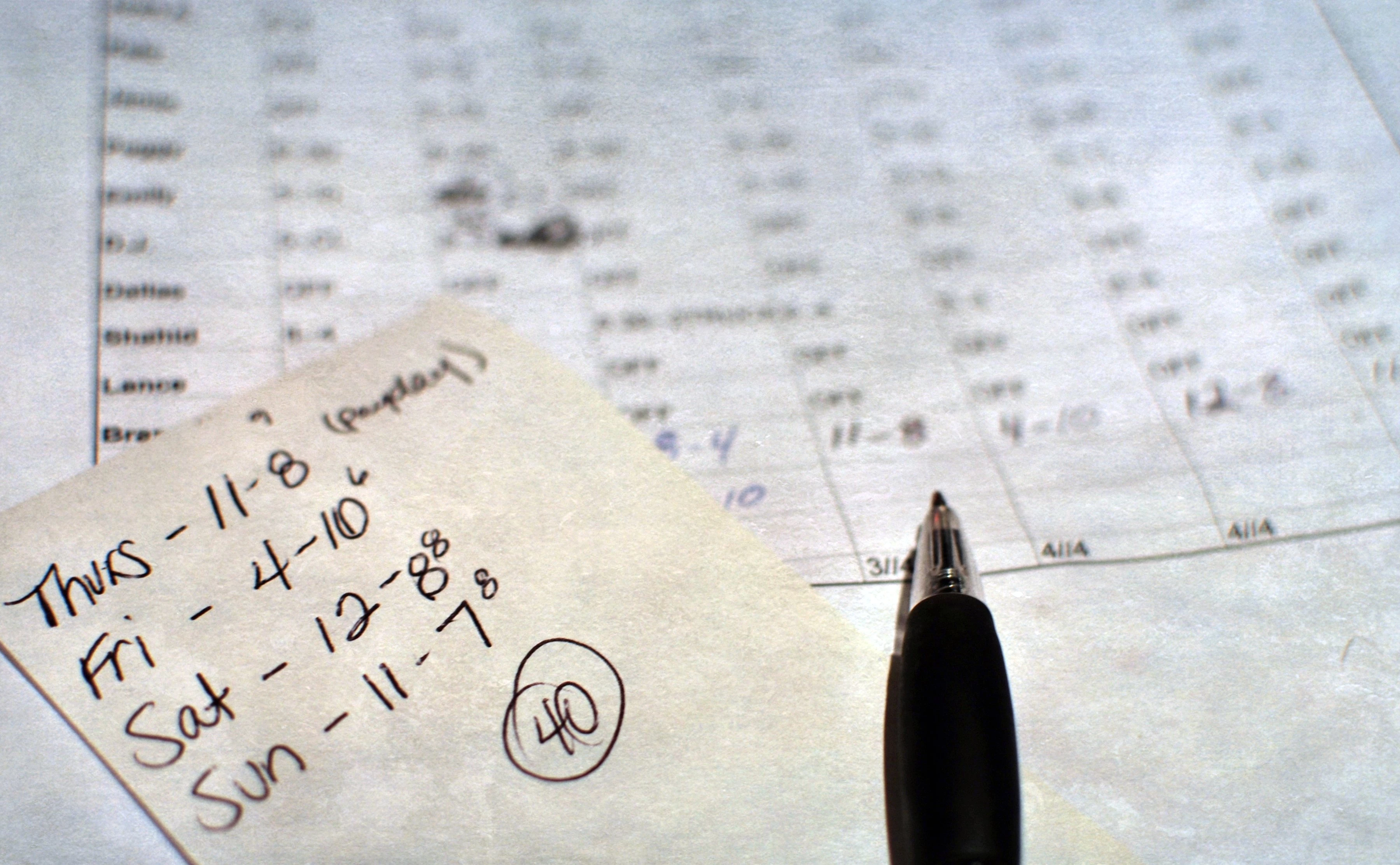 As a business owner, you can create and edit schedules online, notify your employees directly, set regular jobs, assign teams for certain kinds of work, and schedule arrival windows. All the changes made are updated in real-time across all devices, keeping your team synchronized.
The package price starts from monthly 39$ for single users and 199$ for teams.
We also can't but mention one more prominent solution which works perfect for all the above-mentioned industries and is easily customized in accordance with the particular needs of each sphere.
Hot schedules is an online employee scheduling solution for restaurants, hospitality, and retail. The minimum fee is 2$ per user per month, which works best for the teams under 30 members.
The software is by right considered an advanced product due to its impressive combination of time clocking, tracking, and communication technologies along with a cutting-edge mobile app.
Besides, HotSchedules helps to manage day-to-day operations making your business run smooth, better managed and compliant with local labour laws.
Conclusion
As you can see the market of variable solutions in the sphere of staff scheduling is abundant. You may then ask us a question why scheduling software development still experiences more demand each year? You may be even more interested why Stfalcon has made up the mind to create its own solution of such kind.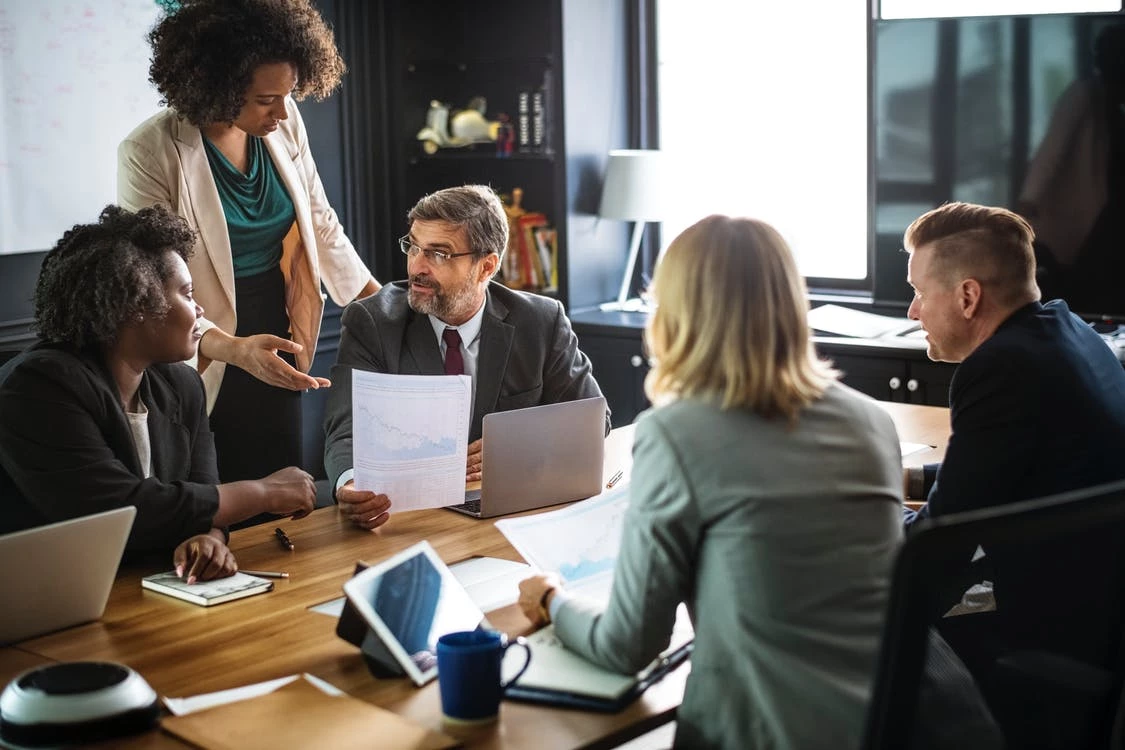 The answer is grounded on the 3 main factors. The first reason is that each company is a unique system, having its own unique needs and unique people working for it. Scheduling software is actually about people. While we were studying the solutions, which already existed in the market, we realized that even the most comprehensive, at first sight, system did not comprise all the task, which we had. We have, for instance, the tasks which should be performed by the distributed product development teams, the problems of vacation planning and sick-leaves accounting lacked proper mechanism of solving for such working circumstances.
The second reason is — integration. By the time we realized we needed a workforce scheduling software, we have already had a number of solutions, which solved such tasks as project tasks assignment, time tracking, and communication inside the team. We have already been using Redmine and Slack, and, of course, our most favourite Google calendar. The integration of all their functions into the new program was not a simple task from technical point of view and it required developers' work in any case.
The last, but not the least factor for taking up the challenge of developing our own soft was pricing and our corporate budget optimization. It's important to mention here that the budget of a ready-made product reaches from minimum 45 $ a month to a one-time 450$ payment. As a rule, such a solution is rather clunky in its functionality, because it is developed to solve maximum business tasks of the potential clients. In each software we needed just approximately 30% of its functions to solve our tasks, but purchasing it we had to cover the price of the whole package. It was not reasonable and economically irrational, that's why the decision was obvious — we had to create a solution of our own.
It took us two months to develop the full customized solution package for HR department work automation and certain office management tasks solving. Already today we are eager to present our solution to our customers, share it with our clients and customize it for specific business needs.
With this in mind, you can any time get support and expert assistance of our Stfalcon talented team, eager to tailor the IT product you need.