How Mobile Apps Impact the Internet of Things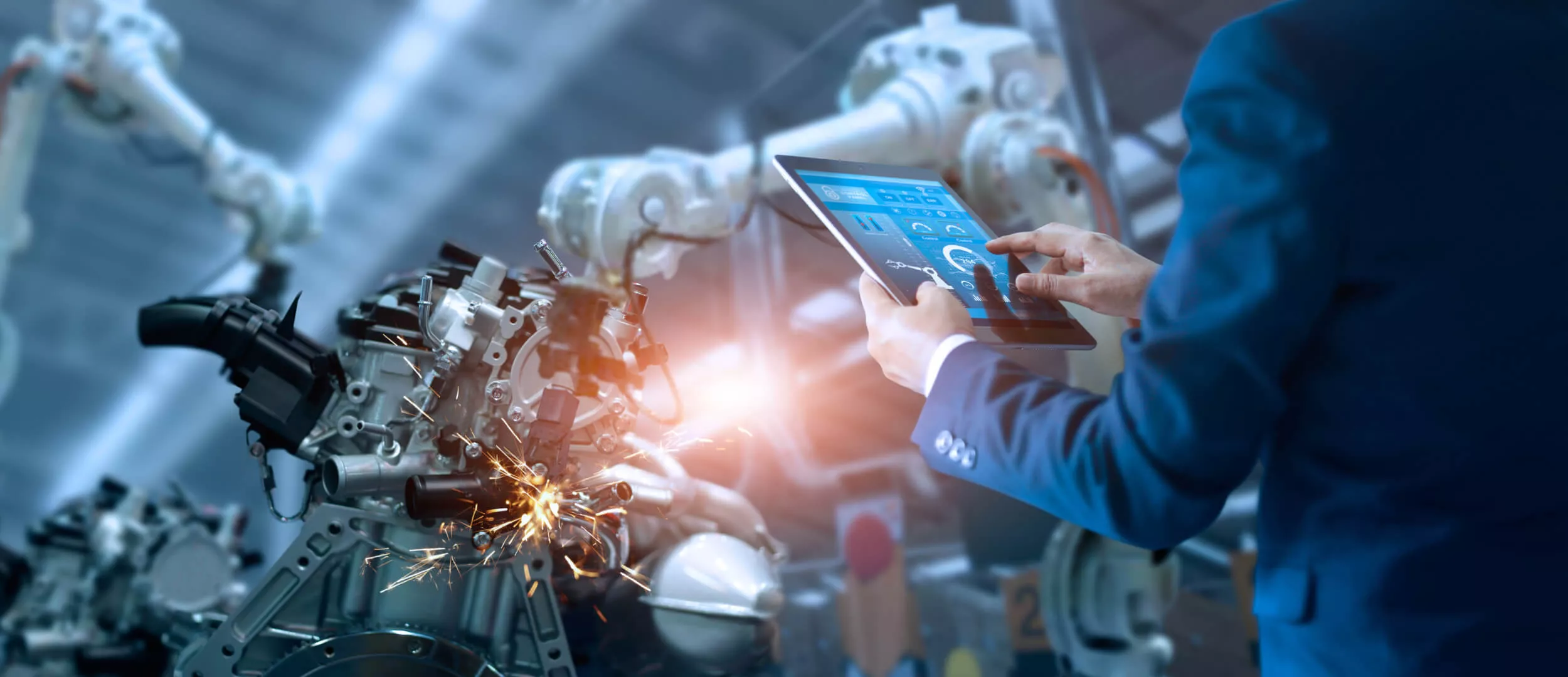 With the growing tendency of connecting numerous types of devices to the World Wide Web, maintaining them using a smartphone cannot surprise anybody these times. What is the role of Internet of Things apps?
The market of the Internet of Things (IoT) has been exponentially growing since 2009. According to Statista, the projected revenue for the IoT market is expected to reach an impressive US$1,177.00 billion in the year 2023. This growth reflects the increasing adoption of IoT technologies across various industries and the significant impact it is making on the global economy. As IoT continues to advance and expand its applications, its contribution to the market will undoubtedly play a pivotal role in shaping the future of technology and business landscapes. With the improvement of IoT, the world has got a wide range of new concepts. such as smart cities, connected vehicles, and connected toys.
Mobile applications play a significant role in the Internet of Things. They are an interface that allows users to interact with IoT-enabled physical devices. Therefore, with the growing IoT market, the mobile app development also expands. In the close future, we'll probably see the huge transformation of what people are used to in their everyday life. That's why manufacturers should take into account some important things to benefit from the new technology direction.
What Is the Internet of Things?
The Internet of Things is the concept of connecting physical devices to the Internet and/or to each other. This term includes a wide range of devices from home appliances to cars and even buildings forming a concept widely known as smart cities. Furthermore, IoT also includes components of various machines. An airplane-based jet engine, due to being connected to the Internet, can send performance data to a portable device in order to allow engineers to configure this engine or timely detect its defects. With IoT, manufacturers can craft personalized user experiences by integrating various connected devices into ecosystems. This seamless connectivity between devices opens up exciting opportunities for businesses and consumers alike. The global IoT market has already reached a significant worth of $213 billion, reflecting its rapid growth and widespread adoption. Looking ahead, the future is even brighter for the IoT connectivity industry, with forecasts projecting it to soar to an impressive $621 billion by the year 2030. This surge in value demonstrates the increasing importance and impact of IoT in shaping the technological landscape and transforming how we interact with devices and services in our everyday lives.
Why Connected Devices Need to Share Data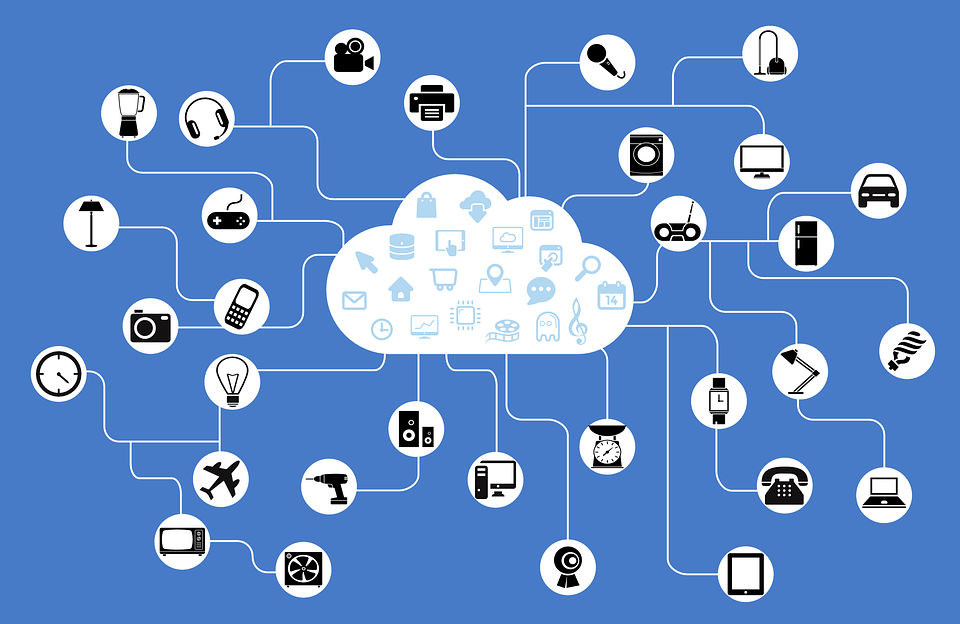 In one of its articles, Wired described one of the most important issues of IoT. It represents the concept that far from every device should be connected to the Internet. Every device should collect and share data only if it's really necessary. A specific purpose determined by the usefulness to a customer can be the only reason to connect a particular device to the Internet.
When it comes to the Internet of Things in manufacturing, integrated sensors can increase the efficiency and greatly reduce expenses. For example, the U.S.-based company called Concrete Sensors uses a device inserted into concrete to monitor the material's condition. Its innovation saves customers about $365,000 per floor each day with only $30,000 of investments. One way or another, connected devices need an endpoint that would retrieve, process, and display data. Currently, mobile applications are mostly used as endpoints for streaming music, entertain users, and help them interact with their friends through social networks. However, mobile apps can also function as a gateway.
The Internet of things generally has a simpler architecture in comparison with mobile devices. They need an endpoint which they would able to send data from. As a result, these endpoints can track various values, such as the status of the house door: open or closed, to transmit this data to software for further analysis. Therefore, connected devices and mobile applications are inseparable because the latter provide both an analyzing tool and user interface to deliver processed data to end users.

Internet of Things: Use Cases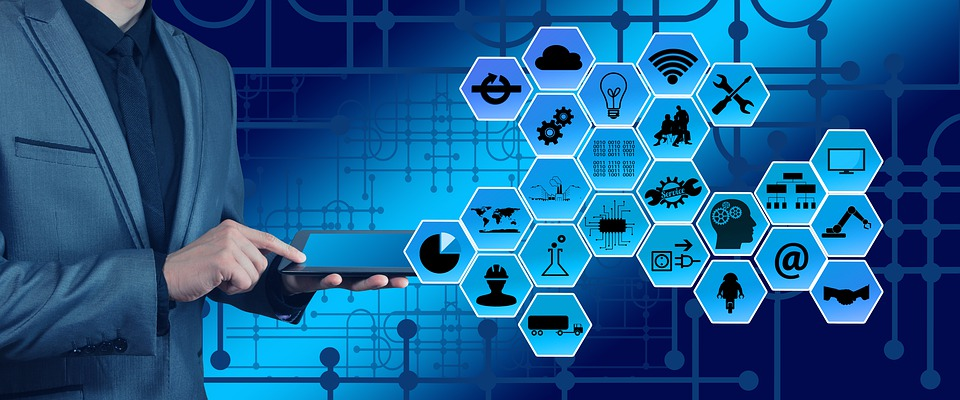 The number of mobile apps for interaction with IoT has significantly increased over the last years and greatly influence the evolution of Internet of Things. We believe that mobile applications are one of the most significant factors in the rise of the IoT trend. Mobile apps are much more than just a tool for Internet of Things companies that strive to create smarter devices aimed to improve most aspects of human lives.
Making Feel Needed
Connected devices now can entertain people and partially replace the need for a real pet. Cozmo is a small smart robot which has a personality with artificial emotions. In fact, it's an interactive toy that can help an owner learn how to code.
Cozmo is one of the most remarkable and best Internet of Things devices. The robot has its own central processing unit that determines the toy's behavior. However, it connects to the specific mobile application that handles most data processing activities and commands using artificial intelligence that can be teached through the app.
The Cozmo's Internet of Things app connects your portable smart device to the robot via Wi-Fi. Cozmo itself cannot connect to the Internet, but it requires Wi-Fi since it ensures more bandwidth compared to Bluetooth. The robot establishes its own secure network a user must connect to every time when launching the app.
Connecting Pets and Their Owners
PetChatz is among representative examples of Internet of Things. It's an interactive system that allows pet owners to enjoy both audio and video communications with their pets from anywhere. PetChatz also enables pet owners to play games with their companions and reward them with tasty prizes. It can call a pet when you want to start a video conference or even call you via a mobile app when a pet itself pushes the button that launches the communication.
With connected device along with its specific mobile app, you can always stay in touch with your pet wherever you are. This system is similar to the well-known PetCube device sponsored by a crowdfunding campaign.
Improving House Management
Smart houses are another creation of the Internet of Things concept. By connecting home appliances to a smartphone, you get a full control over the features of your home-based gadgets. Due to the Internet connection, IoT apps can send push notifications to a smartphone and enable users to configure and switch on/off the systems when they're away.
One of such systems is SmartHouse-KNX where, with a tap in your mobile app, you can be sure that the lights are switched off, the blinds lowered, the hob is switched off, the heating is turned down, and the alarm system is activated. Using this technology, you can control any electricity-based device in your home via a mobile app. It helps property owners save up to 45% of the annual energy consumption with about €1,000 of financial savings and significantly increase the house safety.
Our Experience
Device for remote control of street sirens
Amidst the war, Stfalcon remained steadfast in its commitment to saving lives in Ukraine, making it a top priority. Our new mission became "Developing software that improves and SAVES people's lives." During the second month of the full-scale war with Russia, the Khmelnytskyi regional military administration sought our assistance in automating the activation and deactivation of street warning sirens, crucial for informing the population about potential threats.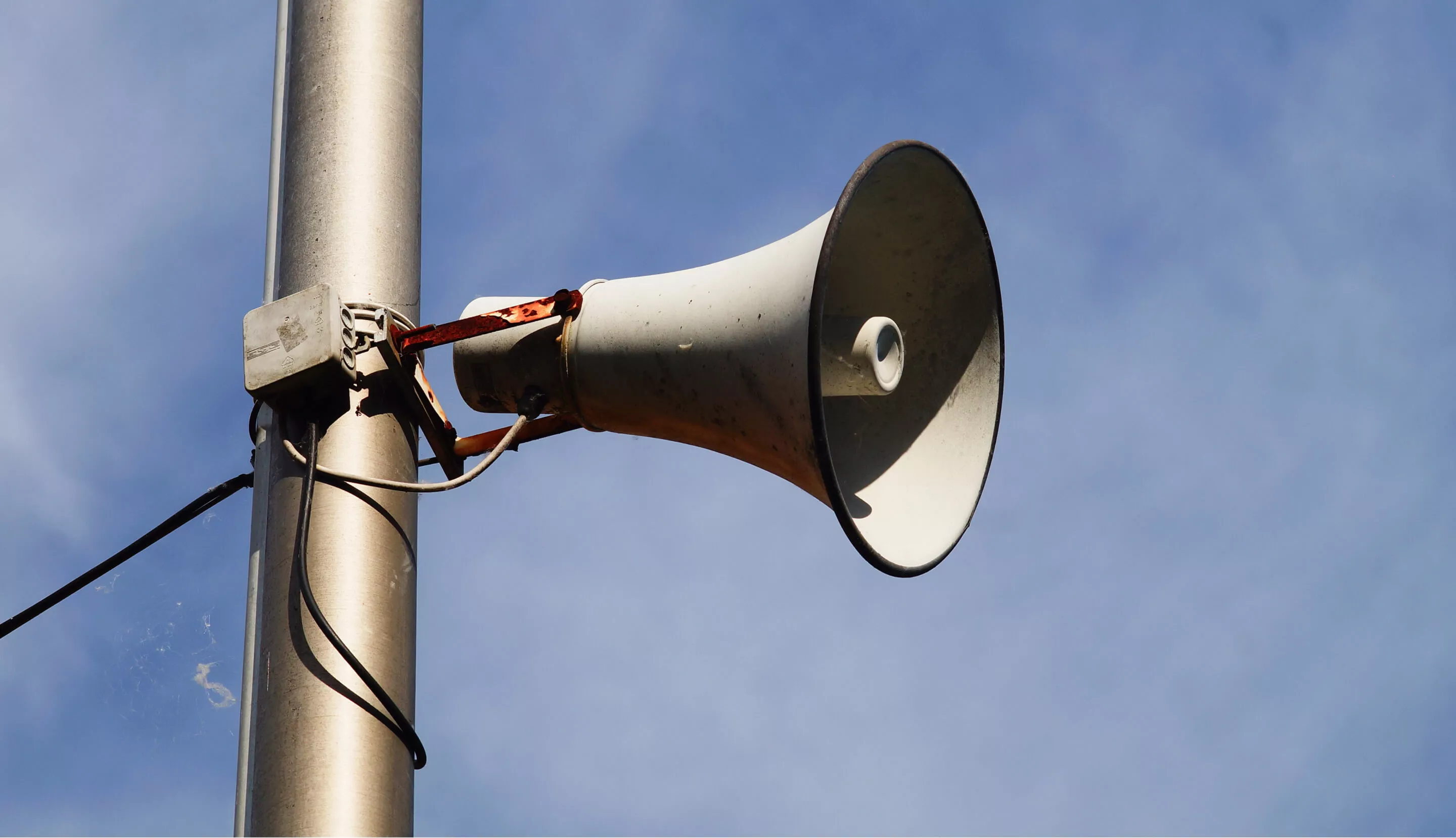 Read the full case study
To address this critical task, IoT app developers thoroughly explored existing technological solutions in the market. After careful consideration, we leveraged the GSM alarm controller developed by the Ukrainian company OKO as the foundation and engineered a cutting-edge device. This innovative IoT app development effectively automated the activation and deactivation of street warning sirens, helping protect and inform communities during these challenging times.
An app for working with a smart lock
Our team was entrusted with the development of software to interact with a smart lock. This advanced software aimed to provide seamless control over the home lock through a smartphone, allowing users to conveniently open and close the door with a simple command. Additionally, the software introduced a revolutionary virtual reality password feature, enabling users to issue and revoke virtual keys as needed. The smart lock software went beyond traditional functionalities, offering automatic door opening capabilities that intelligently recognized the owner. Not only could users control the smart lock within line of sight, but they also gained the flexibility to manage it remotely over the Internet.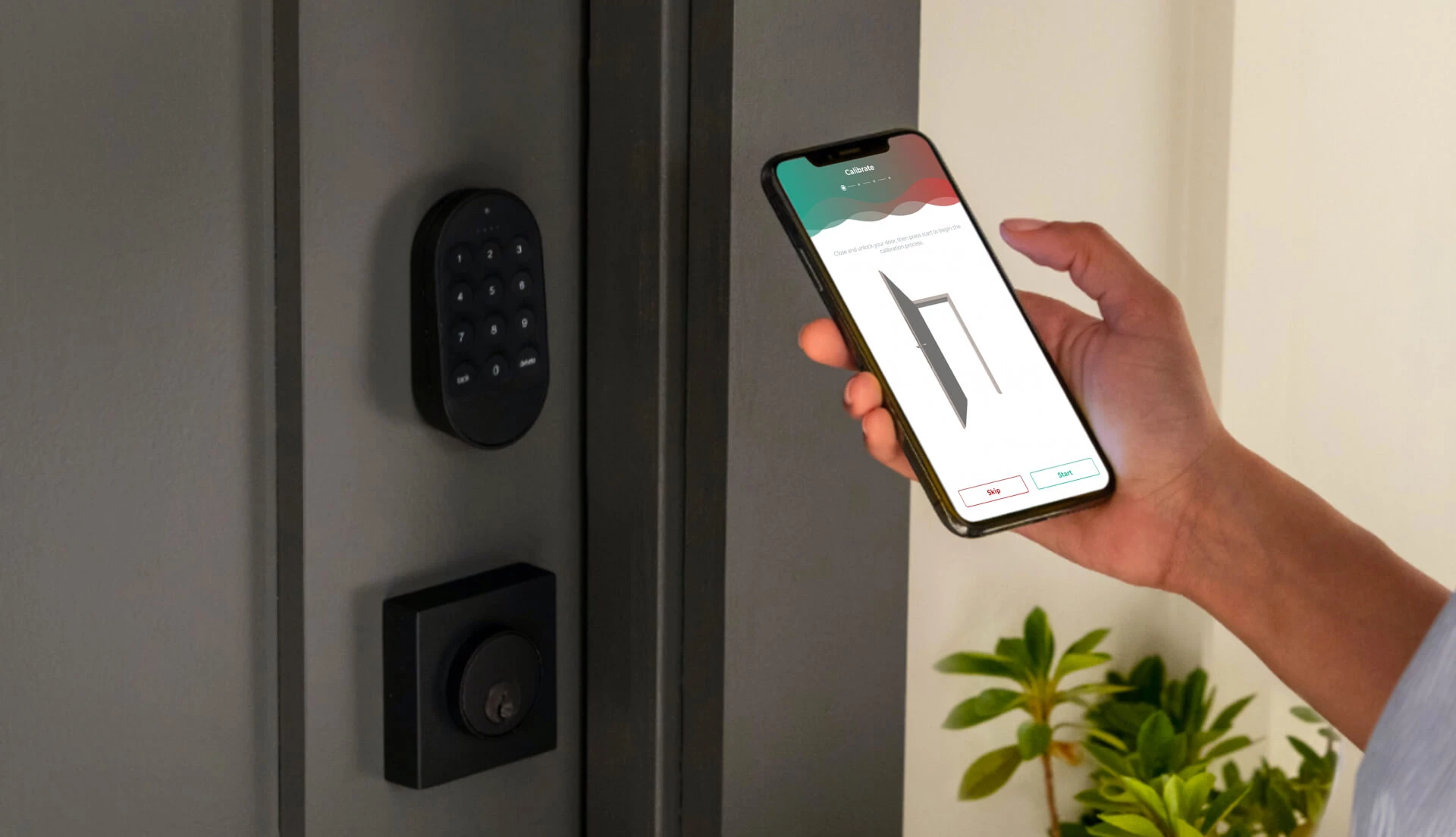 Read the full case study
To cater to diverse needs, IoT app developers incorporated key features that allowed users to combine locks in sections, integrating them seamlessly into smart home systems.
Conclusion
Due to spreading out of smartphones and their capabilities to connect to the Internet and one to another, the development of IoT has generated a significant market-demand for mobile apps aimed to control connected devices. Therefore, technology companies should consider emerging possibilities to conquer a piece of the new massive market.
Forming a large mobile network to increase demand for mobile apps is one of the many aspects how the Internet of Things pushes IoT app development forward. Within IoT, mobile apps have a significant impact on the industry by providing comfort, actual, and effective ways to maintain connected devices. Therefore, technology companies should hurry up to be in time to become among pioneer innovators in IoT and our development agency Stfalcon can help you with mobile app development for IoT. We have a deep expertise in building mobile applications from scratch for both iOS and Android. Contact us and turn your idea into a success story!