The 2023 Must-Have Features of Online Courier Delivery App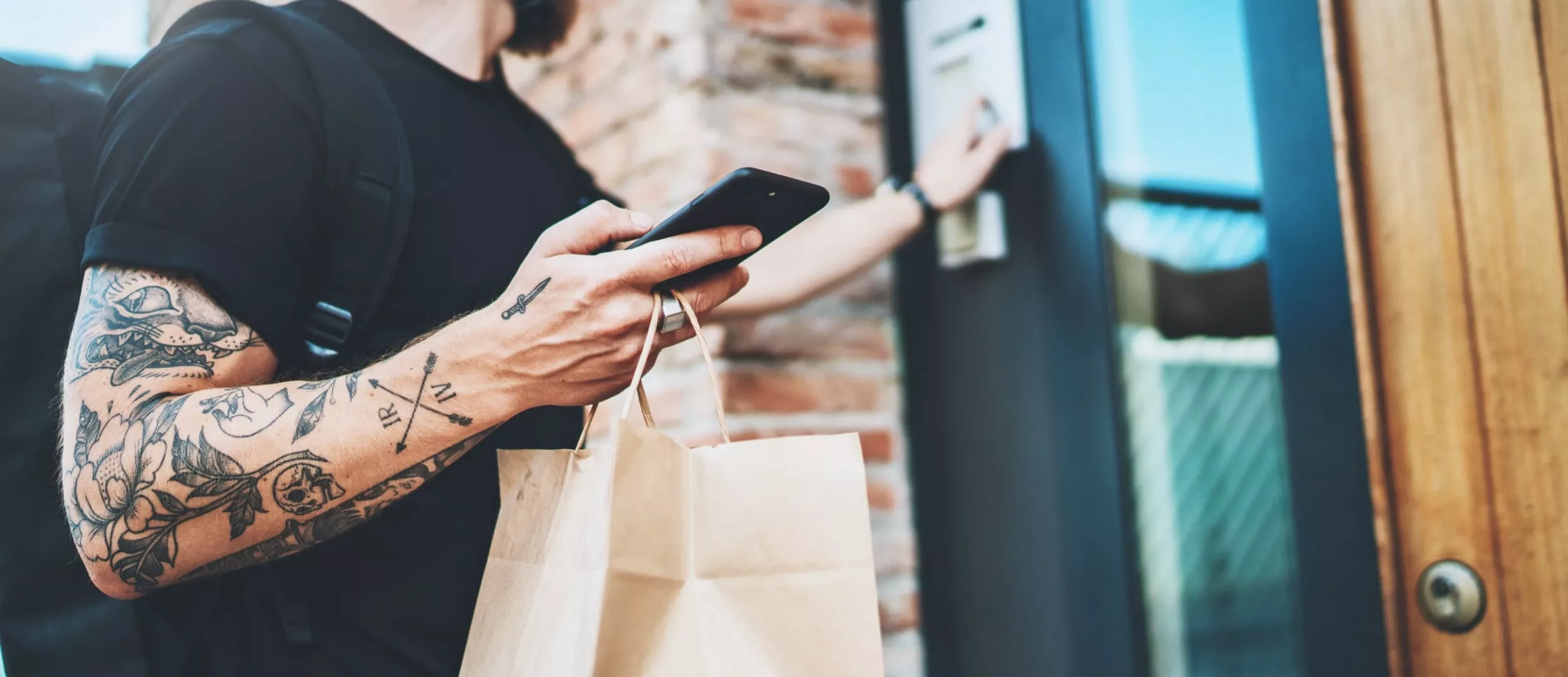 Nowadays, the demand for reliable courier delivery services is at an all-time high. With the rise of e-commerce and the increasing need for timely deliveries, having a well-designed and feature-rich delivery app is essential for businesses to stay competitive. More than that The Russia-Ukraine war disrupted the chances of global economic recovery from the pandemic of COVID-19. It all resulted in the overwhelming global domestic couriers market growth, which is expected to grow at a compound annual growth rate (CAGR) of 11.8% from $54.84 billion in 2022 to $61.30 billion in 2023. Further on, it is projected to reach $93.30 billion in 2027.
In this blog post, we will explore the must-have features of delivery driver apps. We will also discuss how to build one that meets the needs of modern customers. Let's delve into on-demand courier app development!
Best Courier Delivery Apps 2023
Before diving into the features, let's take a quick look at the best delivery app list that has set the standard. Three standout names dominate the landscape of the best courier delivery apps. They are DoorDash, Delivery.com, and Caviar.
DoorDash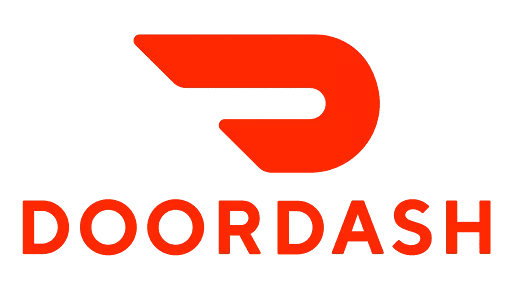 With DoorDash, you can access a vast array of restaurants at your fingertips. The app's intuitive interface makes it easy to customize orders and track deliveries. DoorDash's commitment to customer satisfaction is evident through its efficient support system. It ensures a hassle-free experience for users.
Delivery.com
Delivery.com goes beyond food delivery, providing users with a wide range of services. From groceries and alcohol to laundry and pharmaceuticals, this all-in-one app offers a comprehensive solution for all your delivery requirements.
Caviar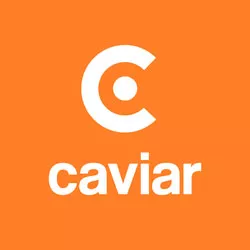 When it comes to premium food delivery, Caviar is a market leader. It has gained a reputation for delivering a delightful and upscale experience. Catering to discerning food enthusiasts, Caviar partners with top-rated restaurants. Their users can enjoy gourmet meals from the comfort of their own homes. That's a great example of courier app development based on a target audience's knowledge.
The Features of Online Courier Delivery App That Make It Stand Out
On-demand courier delivery app development requires careful planning and consideration, but the most important is to decide upon the right functionality. Whether you are a customer awaiting a package, a delivery agent responsible for timely shipments, or an admin managing the operations, a well-designed and feature-rich courier delivery service is crucial. Let's analyze what features are important in pickup and delivery app development so that every participant in the process feels convenient.

User Side Features
User registration and login. A seamless registration and login process is vital for a user-friendly courier service app. Allow users to create accounts using their emails or social media accounts. This will create a hassle-free onboarding experience.
Real-time tracking. Integrate GPS tracking to give users real-time updates on their package location. Provide them with an estimated delivery time. GPS tracking can help reduce the number of lost or stolen packages. We all know this can be a costly problem for both the user and the delivery service.
Payment Integration. Incorporate secure and convenient payment options within the app. Users should be able to make payments using various methods. Give the options of credit/debit card payments, mobile wallets, or even cash on delivery. Protecting users' sensitive financial information is vital. So, ensure that the payment gateway is reliable and supports encryption.
In-app chat. Allow users to communicate with the courier or delivery service in the app. This allows the user to ask questions and get updates on their delivery. They can even provide special instructions directly to the courier. The chat feature can improve the user experience and increase customer satisfaction.
Notifications. Push notifications can keep users informed about important updates related to their delivery. This can be package pickup, delivery status, and estimated delivery time. Users should be able to customize their notification preferences and turn them on or off. Allow them to choose the type of notification they want to receive. This will help keep users engaged and informed, leading to a better experience.
Delivery Agent Side Features
Agent registration and verification. Make the onboarding process easier for delivery agents. Allow them to register and submit necessary documents online. Implementing a verification system is a must. It will ensure the authenticity of agents and maintain trust within the platform.
Order acceptance. There is no parcel delivery app development without an order acceptance feature. Provide delivery agents with a clear view of available orders. Allow them to accept or decline based on their availability and location.
GPS tracking and route optimization. Route optimization plays a vital role in improving delivery efficiency. Integrate algorithms that calculate the most optimal routes for agents. They consider distance, traffic conditions, and multiple deliveries along the way. This feature minimizes travel time, reduces fuel costs, and enhances delivery performance.
Earnings tracking. Agents should be able to track their earnings and view their payment history through the app. This feature can help agents analyze their earnings and plan their schedules accordingly. The admin can also use this data to calculate agent commissions and payouts.
Admin Side Features
Dashboard and analytics. A courier app development company should provide an intuitive dashboard for admins. Thus, admins can manage and monitor the app's operations. The dashboard should display key metrics. They include the number of orders, delivery agent performance, user feedback, and revenue. Analytical insights will enable admins to make data-driven decisions. They will also help admins to identify areas for improvement.
Content management. This includes adding or editing FAQs, promotional offers, notifications, and other relevant information. Flexible content management ensures that users and agents receive timely and accurate information.
Customer support. Implement a customer support system to address user queries and provide support. Admins should be able to respond to user inquiries, resolve issues, and provide exceptional customer service. Integration with a ticketing system or chatbot functionality can streamline the support process. The app should support sending targeted notifications, updates, and promotions to customers. This will foster engagement and loyalty.
Fleet management. Effectively managing a fleet of couriers is crucial for timely and reliable deliveries. Administrators should be able to track the location of couriers in real time. This function ensures efficient dispatching and route optimization. They can assign tasks, monitor performance, and evaluate the productivity of each courier. Additionally, administrators can access historical data and analytics. They can identify patterns, make informed decisions, and make improvements in management practices.
Payment monitoring. From one centralized admin panel, administrators can access detailed information about payments. Information should include payment status, payment methods used, and transaction dates. This real-time monitoring allows for better financial control. Moreover, it minimizes the risk of errors or discrepancies.
Factors to Consider for Courier Delivery App Development
Crafting a software solution like Uber for courier app development or a custom application, consider the following factors.
Scalability. To ensure the app can handle a growing user base, it is important to create a scalable infrastructure. It should support increased order volume without sacrificing performance. This can be achieved by implementing load-balancing techniques. Using caching mechanisms and optimizing database queries are also helpful here.
Security. A reliable and secure payment system is a fundamental aspect of any delivery service app. Integration with trusted payment gateways allows users to make seamless and secure transactions. Include multiple payment options to accommodate a broader range of preferences. You should have robust security measures to protect user data and payment information. Moreover, it is also important to maintain user privacy. For this, apply encryption techniques and use secure authentication protocols. It is also essential to regularly check the app for potential security threats.
Integration. Integrating popular third-party services can enhance the app's functionality. Consider adding mapping APIs, payment gateways, and customer support tools. This can result in a more seamless user experience and increased user satisfaction.
User Feedback. Feedback mechanisms are crucial to improving the app based on user needs. This can include user surveys, in-app feedback forms, and social media engagement. User feedback can help the app become more tailored to each user's needs. So it's essential to gather suggestions and apply changes based on that feedback.
Multilingual support. Cater to a diverse user base by providing multilingual support. With multilingual support, you can reach a wider audience. This feature will also provide a more personalized experience for users. This can lead to increased user engagement and loyalty. Those metrics are essential for the long-term success of your app.
Seamless integration with backend systems. For smooth operations, the courier delivery app needs to integrate with backend systems. Integration ensures that orders are processed, and data is synchronized across different platforms. Integration with systems of inventory management enables real-time tracking of available stock. Additionally, integrating with CRM systems allows for effective customer support and order management.
How Much Does It Cost to Develop a Delivery App, and How Can Stfalcon Help?
Providing an exact cost is challenging without specific requirements. But it's crucial to understand that the cost will depend on many factors. The complexity of the app's features, UI, and user experience design influence the cost. The choice of platforms and the need for customizations also affect the expenses. A courier delivery app development company calculates the costs based on your preferences.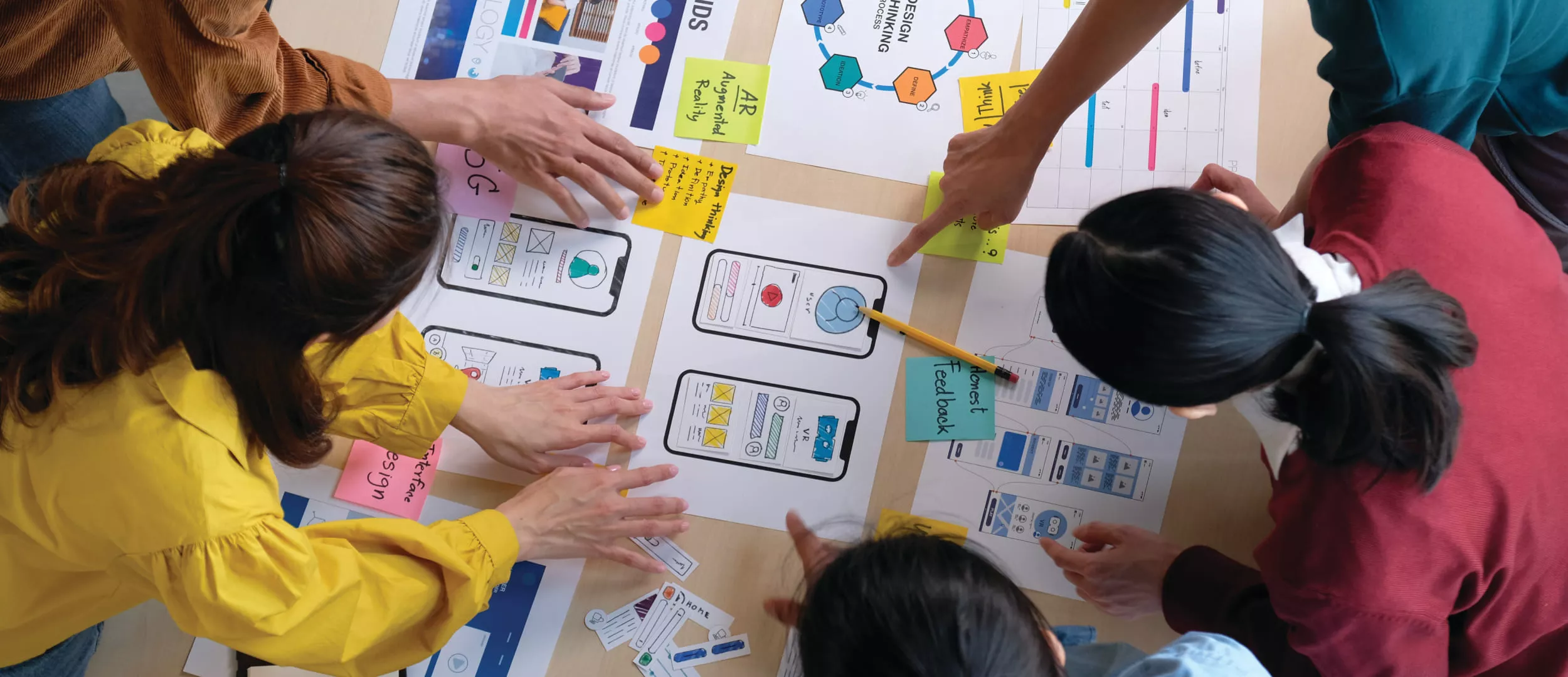 Stfalcon's skilled team can guide you through the delivery service app development process. We will ensure that your app includes all the necessary features, adhering to your budget, which will on average start from $50K. But the sky is not the limit. We offer end-to-end courier delivery app development services, including:
Requirement analysis. Our team will work closely with you to understand your business requirements. Our experts will also help you identify your target audience, up-to-date market trends, and competition to develop strategies to stay ahead of the curve. We will provide a comprehensive plan for the app's development.
Design and development. Design is a crucial part of courier delivery app development. Our designers and developers will create an app with a user-friendly interface and advanced features for a seamless user experience. Our specialists are well-equipped to create a world-class app that stands out from the crowd. We build robust and scalable apps for our clients using the latest technologies and programming languages.
Testing and deployment. We will thoroughly test the application before launching it to ensure that it meets your business requirements. We will check the functionality, performance, and compatibility of a newly developed product across different devices and platforms to be sure that each aspect of the app is tested and optimized for peak performance. Then, we will deploy it on your preferred platform and advise you on effective marketing strategies to attract users and promote the service if it's necessary.
Maintenance and support. The last stage of delivery app development is providing support. If the client chooses us for the purpose, we provide ongoing maintenance and support services. It becomes our task to ensure that your app is always up-to-date and functioning without flaws.
Stfalcon's experts took part in the development of a courier delivery app that is now present in over 70 countries across 4 continents and generating tens of billions of dollars of Gross Merchandise Value in 2023 already. Unfortunately, the details of the project are under NDA, however, the experience gained on it is a valuable asset, we can offer our clients.
Final Thoughts
To succeed, the courier service business industry must have a reliable courier delivery app. By incorporating the must-have features discussed in this post, you can create an app that provides a seamless user experience. Your app will empower delivery agents and streamline operations for administrators. As an experienced developer of delivery software solutions, Stfalcon company is ready to take up development for you.
Invest in building a high-quality courier delivery app to drive customer satisfaction.
Contact us today and propel your business forward in the digital era.