Startups solving user problems

9 in 10 startups never make it. In 42% of all cases the reason of failure is that users don't need them since they aren't offering any problem solving solutions. "Users simply don't get it" is a childish excuse. You've got to take a serious yet flexible approach and build a problem solving startup, a single place to go for your target audience.
How to create startups solving user problems?
Don't try to take over the galaxy world. No, seriously, start with a local market. I doubt Uber would have succeeded if it launched in 10 states simultaneously. In his book "Startup Sacrilege for the Underdog Entrepreneur" Paul Orlando writes that Los Angeles doesn't need more photo or dating apps but tech solutions solving traffic and drought problems would be handy. Those problems are out there but start up business companies are working on the next YouTube killer or something similar and wonder why they can't attract enough users. Be smarter. Find what's wrong in your city and build your startup around solving this problem.
Regularly talk to your potential customers to better understand their problems. After launch you will be able to collect data and evaluate effectiveness indicators but on the planning stage several interviews with people from your target audience can save you hours of brainstorming (or even help you find new startup ideas). Apart from it, keeping in touch with your target audience will also positively influence user acquisition after launch since you will be already familiar to them.
Order MVP development. We have a separate article on why startup development requires minimum viable product which is part of lean startup methodology. Here we would like to remind that MVP development helps to save money and start receiving user feedback as fast as possible. For example, Airbnb founders have checked their service idea by making a simple website and renting their own apartment. Startup ideas don't always work as we would like them to so it is always better to batten down the hatches with MVP.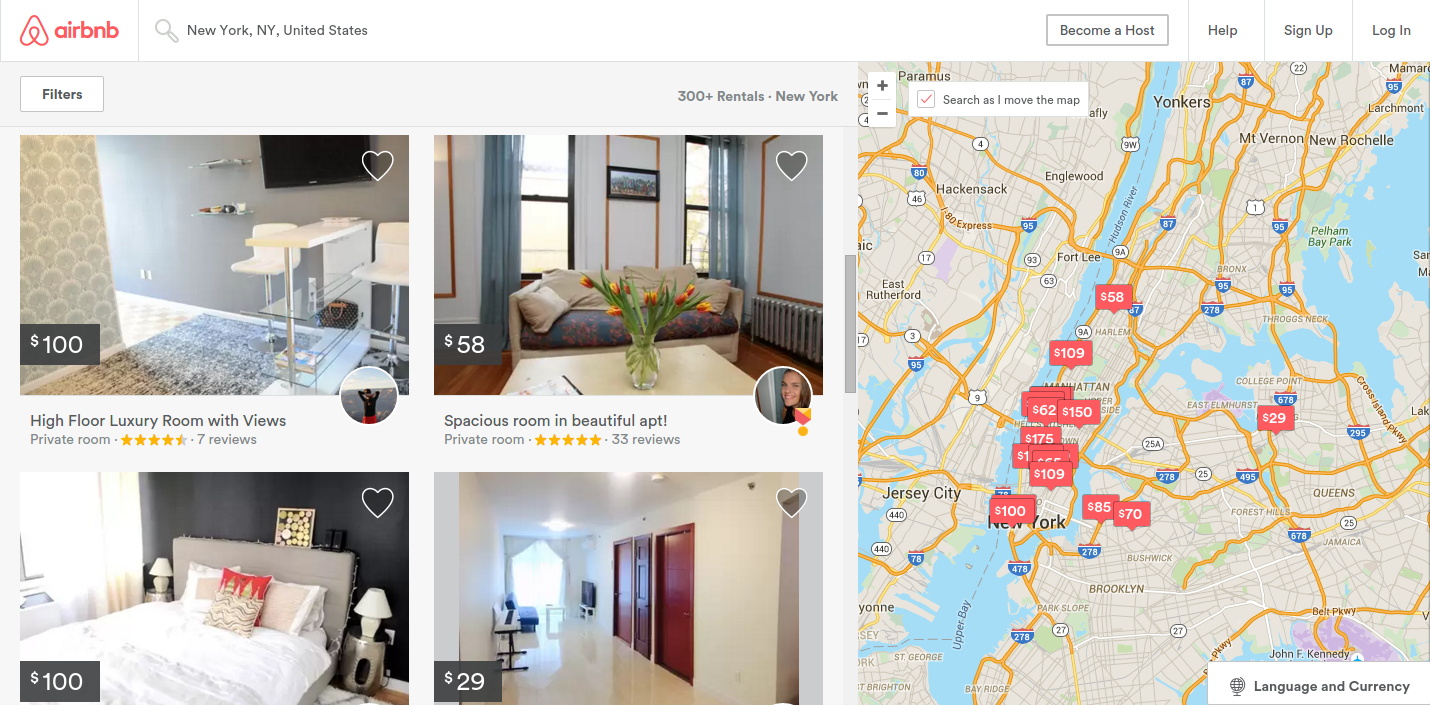 You are probably familiar with the most successful startups solving user problems:
Uber solves the problem of high taxi costs and traditional time-consuming process of hailing or ordering a cab.
Dropbox solves the problem of synchronizing files between various devices.
Airbnb solves the problem of getting a comfortable lodging for a fair price when on vacation or business trip.
Netflix solves the problem of missed TV series and allows users to watch favorite shows online when and where it is comfortable.
Instacart solves the problem of the lack of time for quality grocery shopping.
Hotel Tonight solves the problem of booking a room less than 7 days in advance.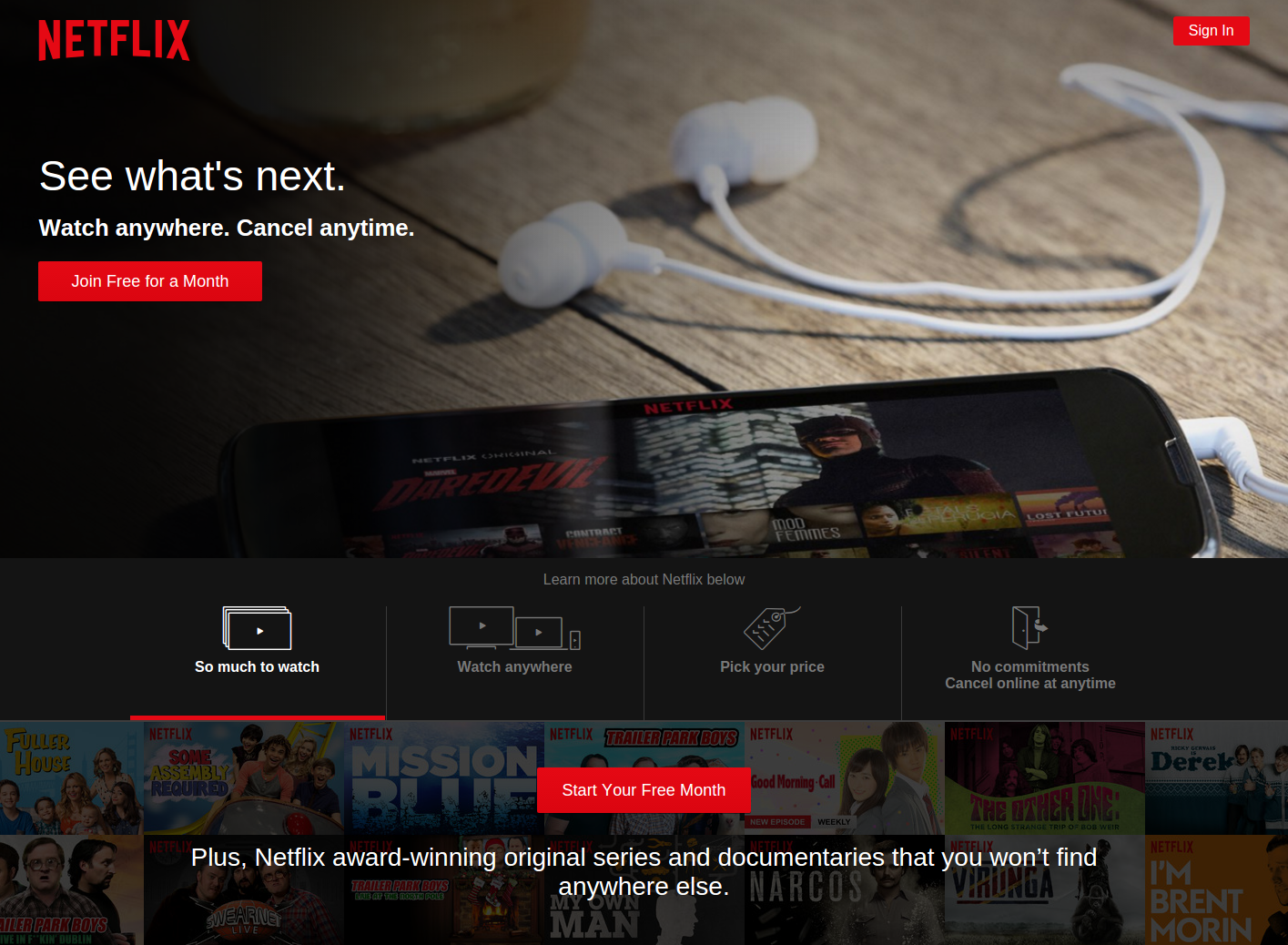 Let us talk about other not as famous but practical problem solving examples.
Successful startups solving user problems
Tracking time
For example, you have a small company with 100 employees or so. Naturally, you would like to keep track of how they perform. Pen and paper reports won't do you any good. And Excel already has so many sheets, you need an hour to find anything in there.
So what to do? More spreadsheets? More managers? More reports? Nope. When I Work, a startup offering solutions to a time tracking problem, will handle it for you. It helps to simplify scheduling and tracking processes, as well preparing time sheets.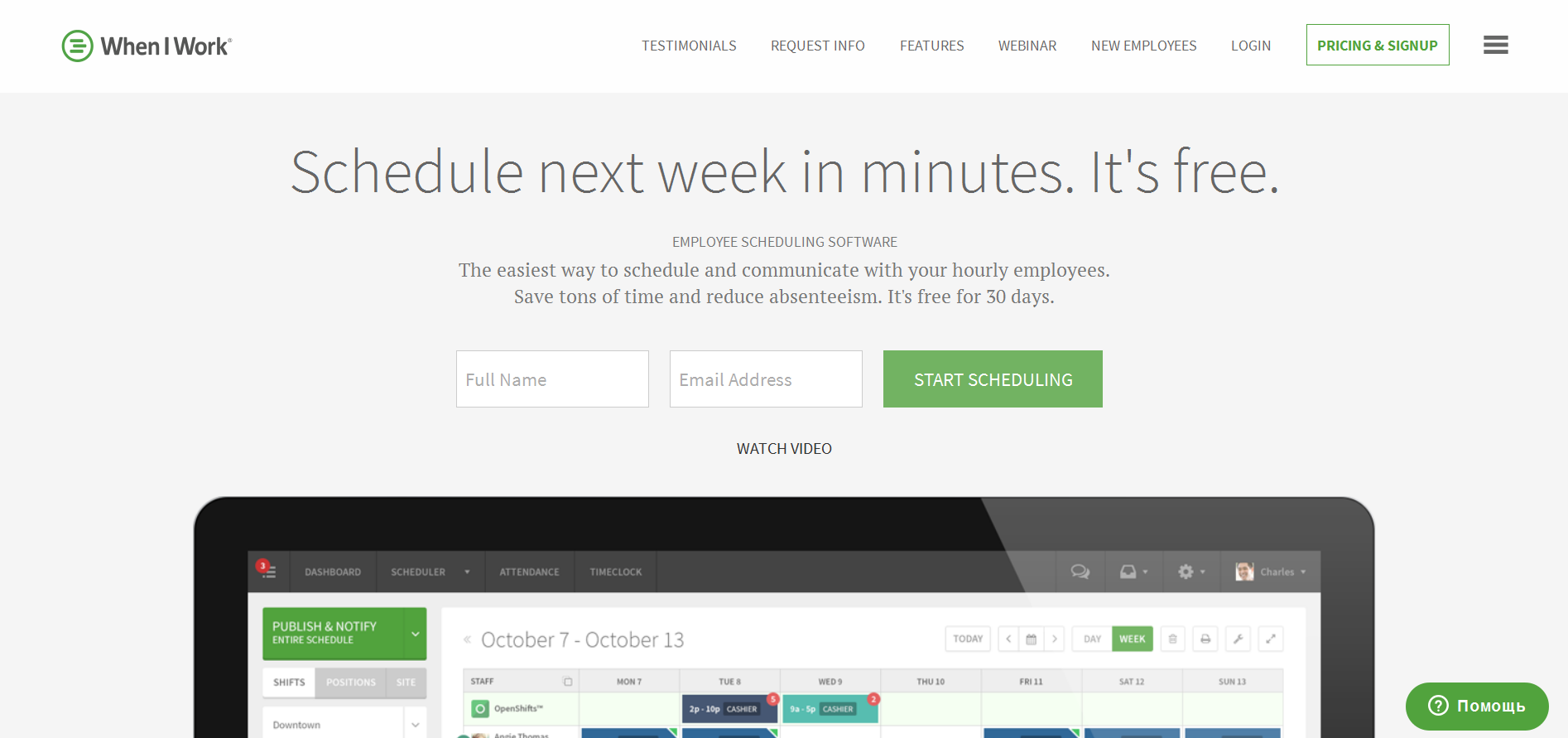 For every added position you can specify its own shift length and even leave a note employee will see on a particular date. Annotation can be added for a specific date to remind everybody about important presentation or team building event: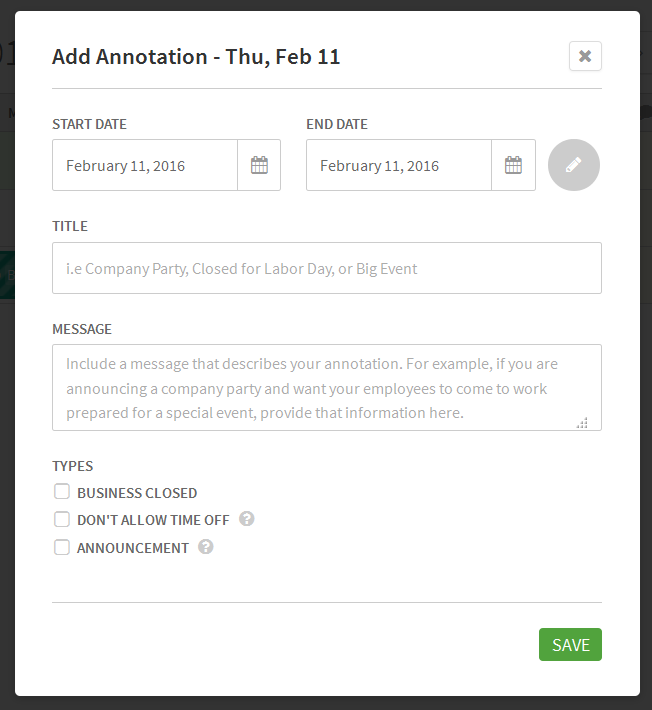 Vacations, sick leaves and business trips can also be included in the schedule. But depending on your location service can still be not so useful to an accountant preparing reports for regulatory bodies.
And you can download an app for manager only. Link to employee app is send via SMS with service not covering all the world regions. Otherwise than that, a great solution to user pain point.
Payroll calculation
Small companies tend to use spreadsheets for accounting purposes but there're better solutions out here. For example, ZenPayroll (currently Gusto) startup is solving payrolling problem for a relatively small price. You even get 2 months for free — more than enough to check whether it works for your small business.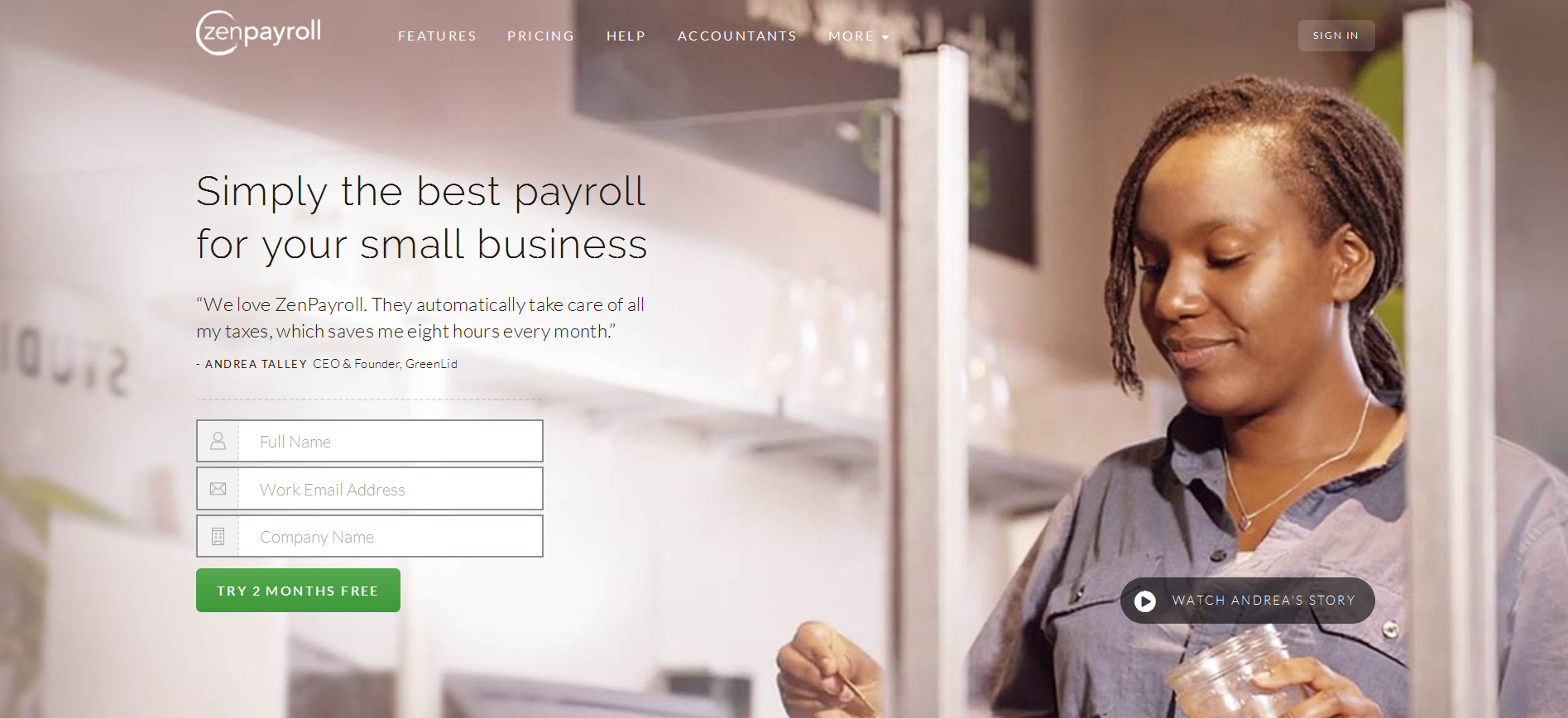 Small companies will find everything they need here. Adding addresses, employees, contractors, bank account details, choosing general and local taxes, setting up payment schedule — it's all here.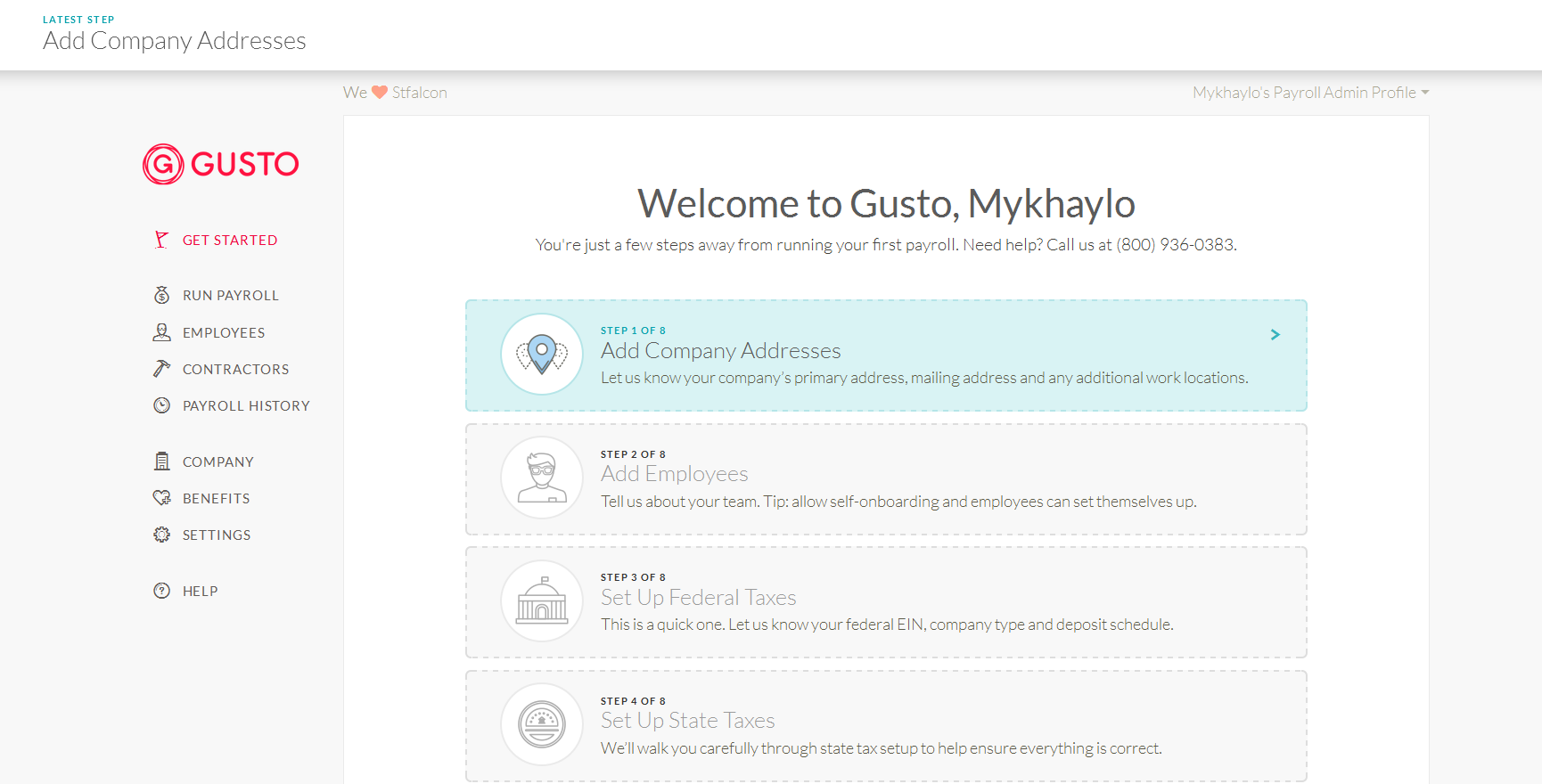 Focusing on the US market this startup does a great job of solving problems specific to local residents.
Problem with finding employees
Imagine you are an employer who got tired of boring apps and overcluttered websites where people you need are impossible to find (and when you manage to find them it turns out they aren't considering relocation). Or you are a job seeker but instead of job hunting you are fighting with interfaces, menus and profile requirements. FirstJob startup website solves these problems.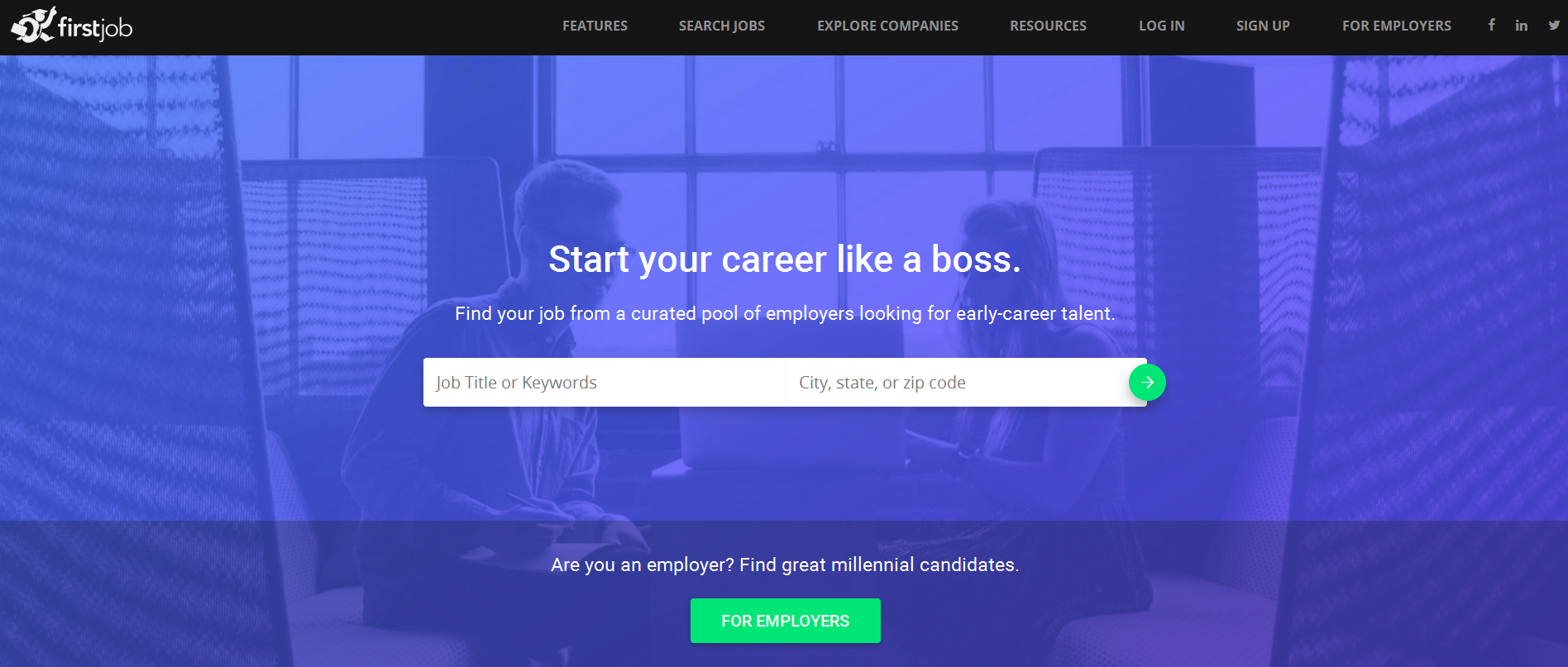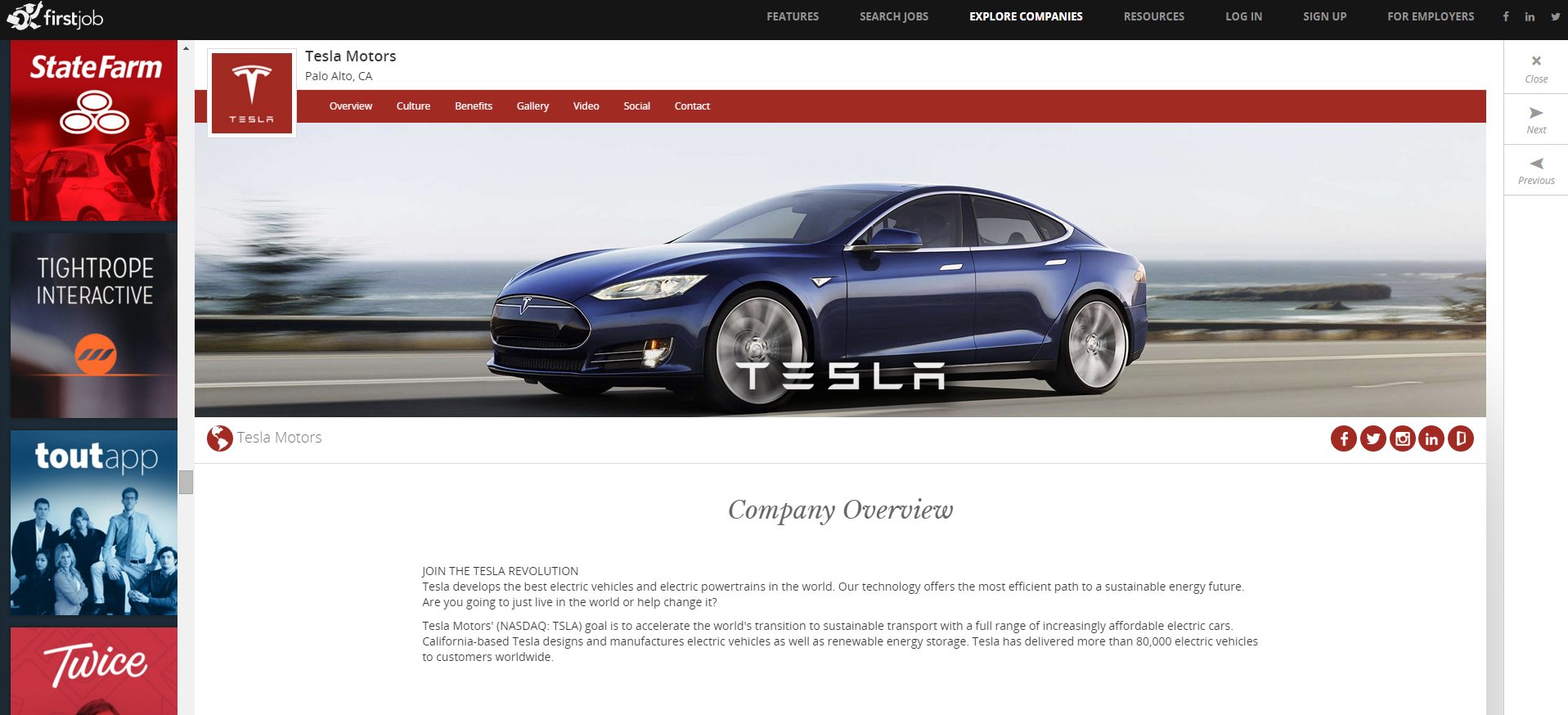 Startup idea was to help companies find the most attractive candidates. Seriously, I'm not joking here. FirstJob helps candidates create beautiful profiles and is aimed at millennial customer acquisition. Instead of fees the service is focused on style and bonuses from companies (such as various benefits, perks and cozy offices). Companies fill their profiles with videos and photos, add their social media feeds and in general show the most attractive elements of their corporate culture. Candidates can also create rich profiles for a small fee.
Our studio has developed a decision for a job search startup that helps employers and job seekers find each other. Here's HuntsPoynt, a clean and easy to use app for a British market: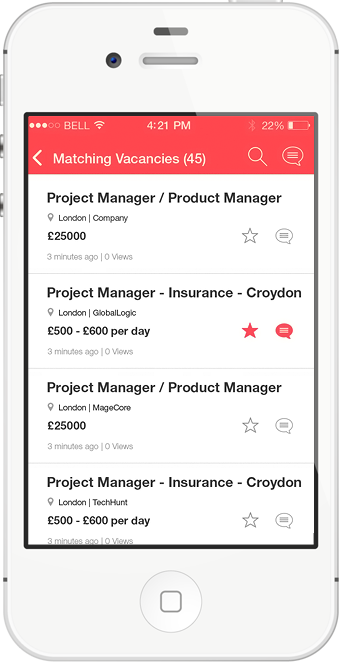 iOS mobile app allows you to find candidates based on their location. So if the candidate is within a chosen radius, you will see him or her in your search results. There are few steps for candidates and minimum data fields to fill in — simply complete the profile, specify your location and wait for the offer. Or search for vacancies — it is also as easy as it can be.
If you know B2B or B2C startup projects utilizing interesting startup ideas — we will be happy to hear about them in the comment section below.
Want to launch a startup? Contact us and we will work as your startup development company.