Top 5 Ideas for Startups in FinTech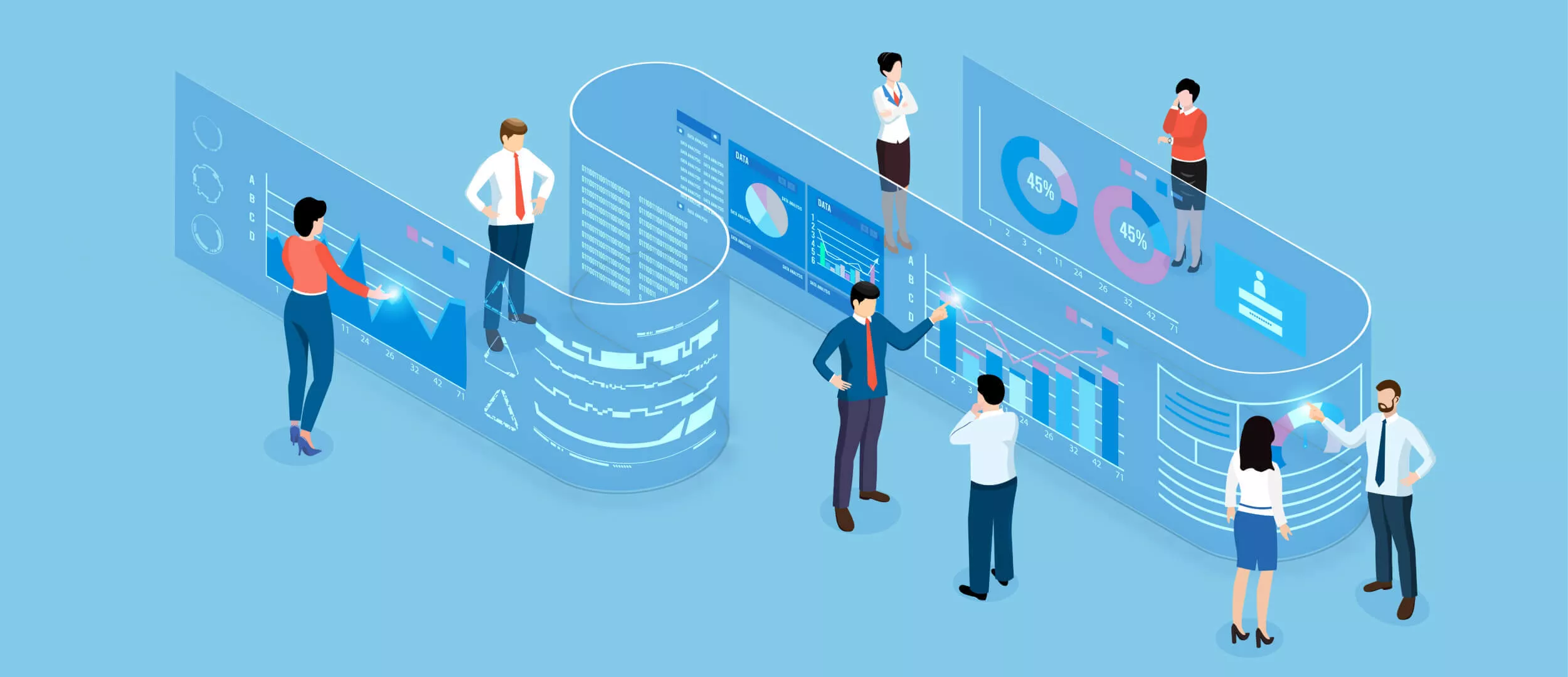 The COVID-19 pandemic has reshaped the life of the modern world and opened the doorways to multifaceted business opportunities. The financial sphere had to primarily shift to a digital-only format. It resulted in vigorous growth of the Fintech market. On one hand, financial companies and banks poured high investments in tech-based software solutions, on the other, lots of FinTech startups were successfully launched. The consequent developments in the sphere of technology lead to enhanced customer expectations, and thus boosted the market growth globally.
According to the ResearchAndMarkets report , the market size of fintech apps will reach $305 billion by 2025, growing at a double-digit CAGR of 25.18% from 2022 to 2027 .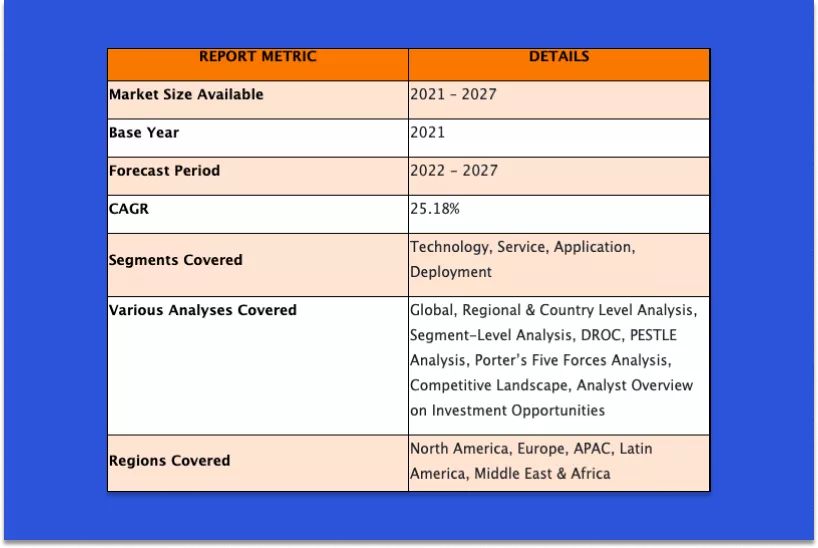 So now, seeing the potential of this industry, investors are interested in FinTech startups and certain spheres stand out and pick up pace most actively. They are payment services, buy-now, pay-later companies, blockchain and crypto trading platforms, cybersecurity, and insurance.
Let's check which startups in FinTech are worth consideration in the coming year.
FinTech Startups Ideas 2023
The time is ripe now for creating a FinTech solution.
Even the world-known goliaths join the game. A good example is Walmart's FinTech startup, which was created to capitalize on the supermarket giant's huge reach. It has over 1.6 million employees and more than 100 million weekly shoppers in the US. Walmart claimed its focus was the untapped customer base, comprising millions of Americans not having bank accounts. So, these citizens were unable to access credit and struggled to build up savings, but they shopped at Walmart stores, meaning they were the ideal target audience for a ground-breaking all-in-one app where consumers can manage their money and not only.
The post-crisis digitization is accelerating and people value innovative financial solutions, getting used to their mobility, convenience, and hassle-free operation.
So, if you are considering taking up a FinTech startup development or investing in some solution, the ideas below will help you do it most effectively.

Personal Finance Solutions
Most people have difficulties with managing their finances. Unfortunately, many of us lack financial literacy and know little about smart savings and investments. That's why applications that will help users with their financial management are one of the best FinTech startups.
Mint is a good example of a solution that provides users with a comprehensive 3D overview of their means: credit card accounts, bills, checking and savings, obligations to lenders, and investments among them.
Mint provides budget categorizing for and observes the set limits on behalf of the user.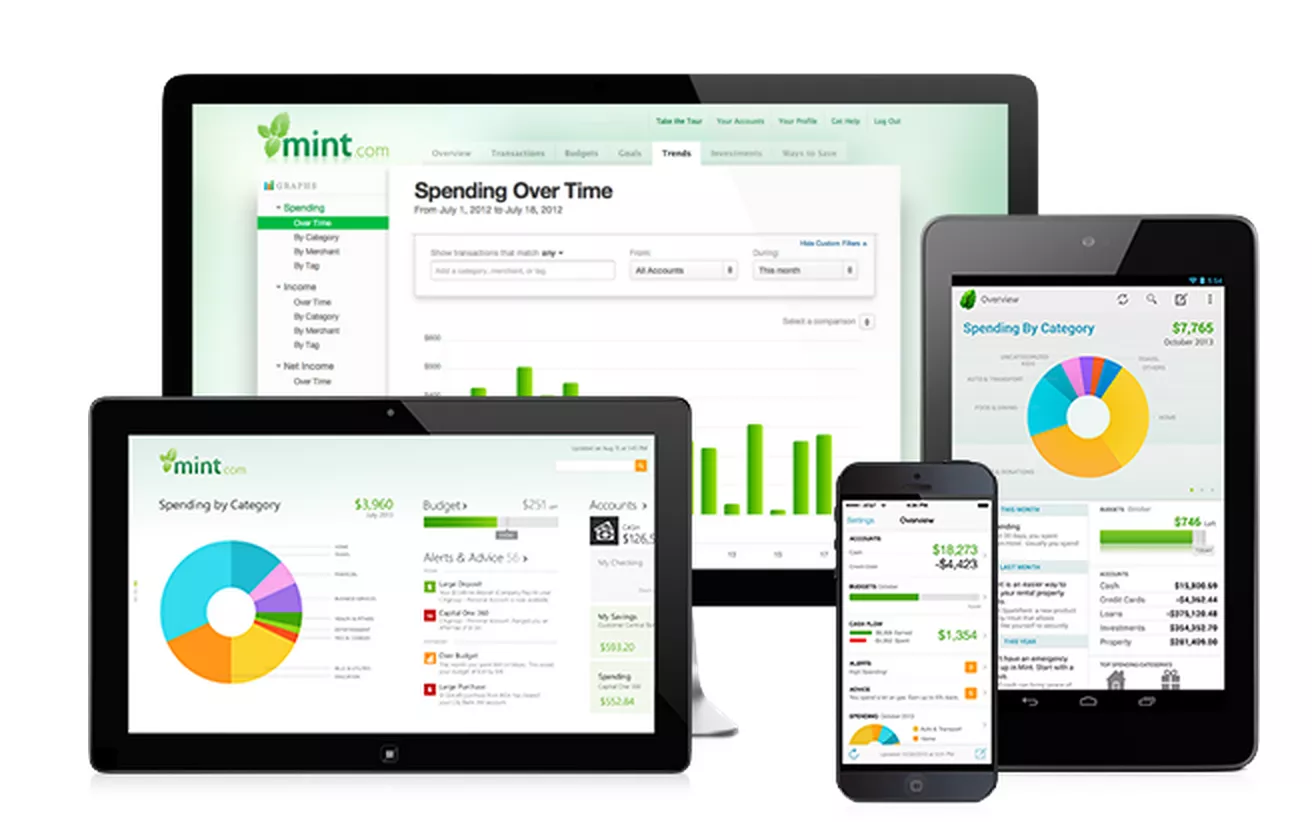 You can check the best features of Mint, and other applications of the kind, supplement them with budget planning options, financial advice services, or some investment tool, and go one better. Keep in mind that variable Robo-advisers that can assist with investments, retirement, and savings are now becoming mainstream.
Gen Z, people aged 6-25, are actively using money-saving solutions, so they predict a huge demand for such applications in coming years. A habit tracker, analyzing the user spending patterns, or a budget planner is the most promising option to consider, even though both will require an extensive analysis of your target audience's spending patterns and possibly the assistance of an experienced AI engineer.
Understanding the financial weaknesses of the target users will help you curate the right idea to solve their problems effectively. Personalization and customization also matter, so pay attention to UI/UX in the solution you develop.
Digital Banking Apps
Digital banking is sometimes compared to a golden goose among startups in FinTech. Financial transactions and banking services automation and digitalization are the features people opt for in the 21st century. They are particularly enthusiastic to avoid the hassle and irritation of visiting financial institutions to open or close an account, deposit means, make transactions, order a credit card, and much more.
To provide you with some more ground for digital banking app development, we'll provide you with some statistics. It is estimated that the number of digital banking users in Asia will exceed a billion by 2025. Europe could also witness a stealthy jump from 398 to 435 million people using online and mobile banking between 2022 and 2024.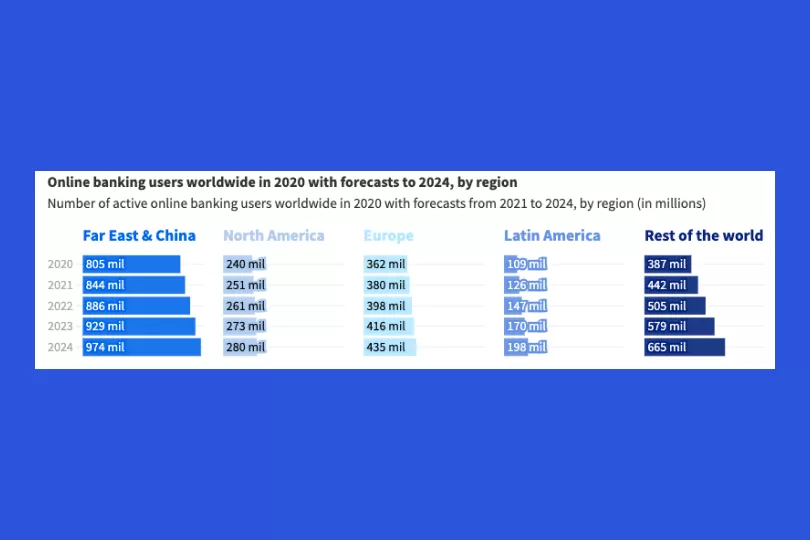 More than half of millennials choose digital-only banks, and over 60% of bank customers are eager to fully convert to online/mobile banking services soon. They value AI-based chatbots' consultations and financial advice.
So, there is no doubt the market is ready for ground-breaking solutions in this sphere. All you need is the right and bright idea brought to life.
Lending Applications
It was not once that we went through economic downturns, the latest was caused by the COVID-19 lockdown. It made many companies and individuals look for quick loans to stay afloat. Lending applications powered by Artificial Intelligence and based on the analysis of big data, credit history, behavior patterns, and certain activities proved to be quite effective to qualify a customer for a loan or not.
Lending apps may be quite multifaceted and specialize in bank loans, mortgages, or peer-to-peer lending.
The e-mortgage solutions came in handy when the crisis caused by the pandemic passed and mortgage rates decreased. Such apps simplified the process of applying for a mortgage and introduced contactless mortgages, which are quite likely to become soon a new standard. More than that, a good app can not only make the necessary calculations for property purchasing but also effectively recalculate the existing home loans.
COVID-19 and certain social factors carved a huge niche for P2P lending or simply money transfer. Over one-third of Americans admit they transfer money to their bellowed ones via banks, but 42% prefer Peer-to-Peer platforms. The present-day peer-to-peer payment apps are connected with banks, digital wallets, or PayPal-like payment services. However, the payments are done in several smartphone clicks and nowadays, it's the key value. See the pic with peer-to-peer payments in the U.S. in 2022
The P2P market is predicted to grow at a 30% CAGR till 2027 at minimum. Isn't it vivid proof of the fact that the market requires new cutting-edge apps and the demand will only grow with time?
Insurtech
Insurance is something that has emerged at the intersection of financial and insurance technologies. The interest in the affordable insurance products possible to get with little hassle was due in no small part to the sadly remembered global pandemic.
Thus, insurance applications emerged as a helping hand for people in need of insurance and also for insurance companies that could thus boost their sales and at the same time enhance their customer service quality.
AI and data science combined helped to collect, evaluate and process the applicants' data, and find out the risks that may follow. The insurance apps facilitated the insurance underwriting process without unnecessary paperwork and also enabled the users to quickly submit insurance claims, whenever was the case.
At present, over 40% of consumers admit they are willing to switch their insurance companies for more tech-savvy providers and that provides the startups with a unique opportunity to offer the consumers ultra-customized insurance policies with more suitable pricing models and to explore new areas and fields having no prospects earlier.
Trading and Investment Apps
Stock and asset trading solutions belong to the hottest FinTech trends in 2023. Startups in this field automatically get into a beneficial position due to the expected boom expected in the eTrading market size in the next 6 years. The projected GAGR is 5.1%.
Using the ground-breaking technologies of AI, Machine learning, and Blockchain such applications allow a vast number of people to start investing or trading. Robo-advisors help users quickly learn investment and trading and make informed decisions in the process.
More than that, these technologies allow us to avoid human errors and improve trading outcomes tremendously Additionally, the users can trade from multiple accounts even if they lack financial resources for direct purchases through official means.
That's why this direction is quite attractive and beneficial if you manage to create something going beyond the ordinary solutions represented in the market, the chance is high to get into the top FinTech startups in 2023.
How to Develop a Startup: In-house Team or Outsource
We are sure you know it: even the brightest idea can remain an untapped opportunity if it's not shaped or realized improperly. The right development team having expertise in fintech development can help you craft a cutting-edge solution in this sphere.
That's where you will face the important decision of how you want to work: to gather an in-house development team, hire a FinTech development company outsourcing or outstaffing specialist, or find a freelance developer.
Each variant is full of advantages and pitfalls, you should evaluate all the benefits and possible risks before taking a final decision. Our article How to Hire Software Developers in Ukraine may help you to well weigh up all the pros and cons.
Our advice is always to hire a FinTech development company, like Stfalcon, which can offer a dedicated development team for your project and will curate the process of development for you.
In such a case, you:
do not need to look for developers with the necessary tech stack and particular expertise, yourself, but get access to a large talent pool at once.
avoid extra expenses for recruitment, soft- and hardware, company perks, etc.
get preliminary discovery, business analysis, financial and legal support, and maintenance of the product later on.
This approach is the most cost and time-efficient. With a professional team, you may be sure to get the best tech stack, chosen based on previous developer experience, to meet the quality standards and the set deadlines. More than that, a dedicated team may even prompt you on how to improve or scale your idea.
The pitfalls to mention may be a lack of personal control over the whole process and communication between possibly different time zones, however, they may be disregarded, if you deal with real professionals.
FinTech app developers are now in high demand due to the growing popularity of FinTech innovations. So, it's vital to consider all the details while choosing the vendor for your FinTech startup.
How to Choose the Right Contractor for a FinTech Startup
Before you start your search for a FinTech developer, answer certain questions:
What specialists do you need, senior, middle or junior?
What skills and experience are required?
What is your budget?
Having all these answers you will also have a clear portrait of your FinTech startup's ideal developer. Then you can start to look for someone, who will ideally meet your expectations and the project's goals.
When looking for a FinTech developer to hire, you may try various approaches.
Personal connections have proved to work best at all times, ask for advice or feedback from people, who have worked with some trustworthy developer or outsourcing company. You can even try finding such contacts at some FinTech conference.
You may also try surfing LinkedIn and check the experience of individual developers or companies with the corresponding expertise.
Independent and trustworthy B2B platforms like Clutch, GoodFirms, or Appfutura can be quite useful because they provide companies' portfolios and feedback from clients.
Developers' forums such as Stack Overflow, Code Project, or XDA Developers may come in handy if you know the technology you need and want to find the best of the best in the industry.
Freelancer, Upwork, and PeoplePerHour are freelance platforms where you can check ratings from previous customers, portfolios, etc.
Check the development companies, like Stfalcon, most of them will gladly offer you a dedicated development team armed with the proven and most up-to-date technologies. This variant also implies great flexibility and scalability for your project. In case your startup grows, they will provide you with the necessary specialists to enlarge the team.
From Stfalcon's experience, we'll say, that a dedicated team is often more than just a partner for product development, we treat each project like it's our own.
Final Thoughts
Even though the modern market of FinTech startups is extremely promising it is not easy as a pie to take your niche and become one of the top FinTech startups. However, an out-of-the-box idea backed with a well-defined vision and requirements realized by a reliable expert development team may exceed your expectations.
Stfalcon is ready to become your dedicated FinTech developer and disrupt this market with a cutting-edge solution. We can offer you our expertise in Fintech and competence proved by 12+ years of experience. Contact us to discuss the details and we'll bring your FinTech idea to life.