Stfalcon Named Among Clutch's Top 1000 Global Service Providers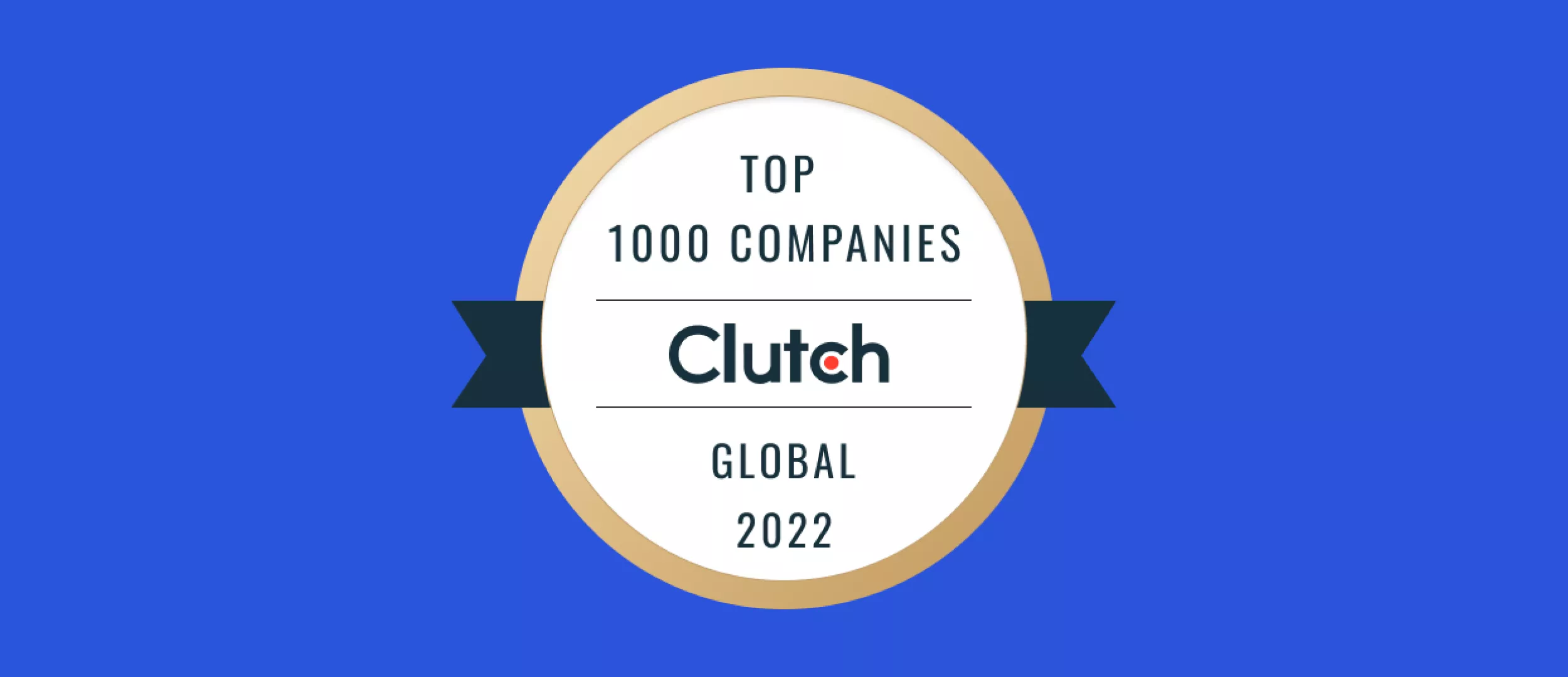 The Clutch, the leading global marketplace of B2B service providers, has included Stfalcon in the Top 1000 Global Service Providers list for 2022.
We are honored to be included in the Clutch Top 1000 list. We will continue to strive to exceed our customers' expectations and perform tasks to the highest standards that they may expect.
First-class customer service is another critical component of the company's success. We've always strived to provide our clients with the best possible experience when they partner with us.
Focus on customers, professionalism, long-term experience, and creation of the most profitable product offer — the key reasons why Stfalcon received the Clutch 1000 award 2022.
Clutch is an online review and rating platform that provides the B2B industry with necessary fact-finding research. They accomplish this through a unique verification process to test the accuracy of the information sent to them before publishing.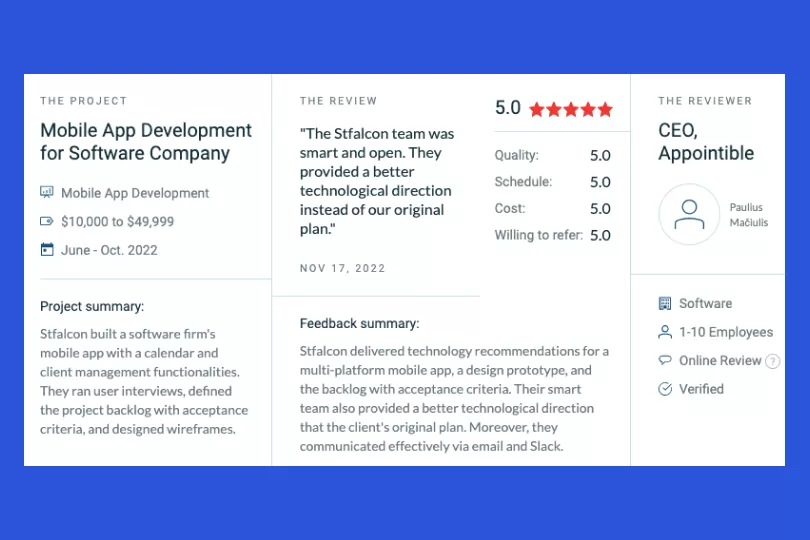 Every company that's part of this prestigious list has earned more high-quality reviews from its clients than the rest of the competition. It means these are the best companies in the world according to the people who use their services.
This is why we want to thank all the people who invested time and effort into reviewing our work and publishing them on this platform. Here are some of the positive reviews we've collected through the platform:
"We were deeply impressed with the quality of the work at each stage." — JD Lasica, Chief Experience Officer, BingeBooks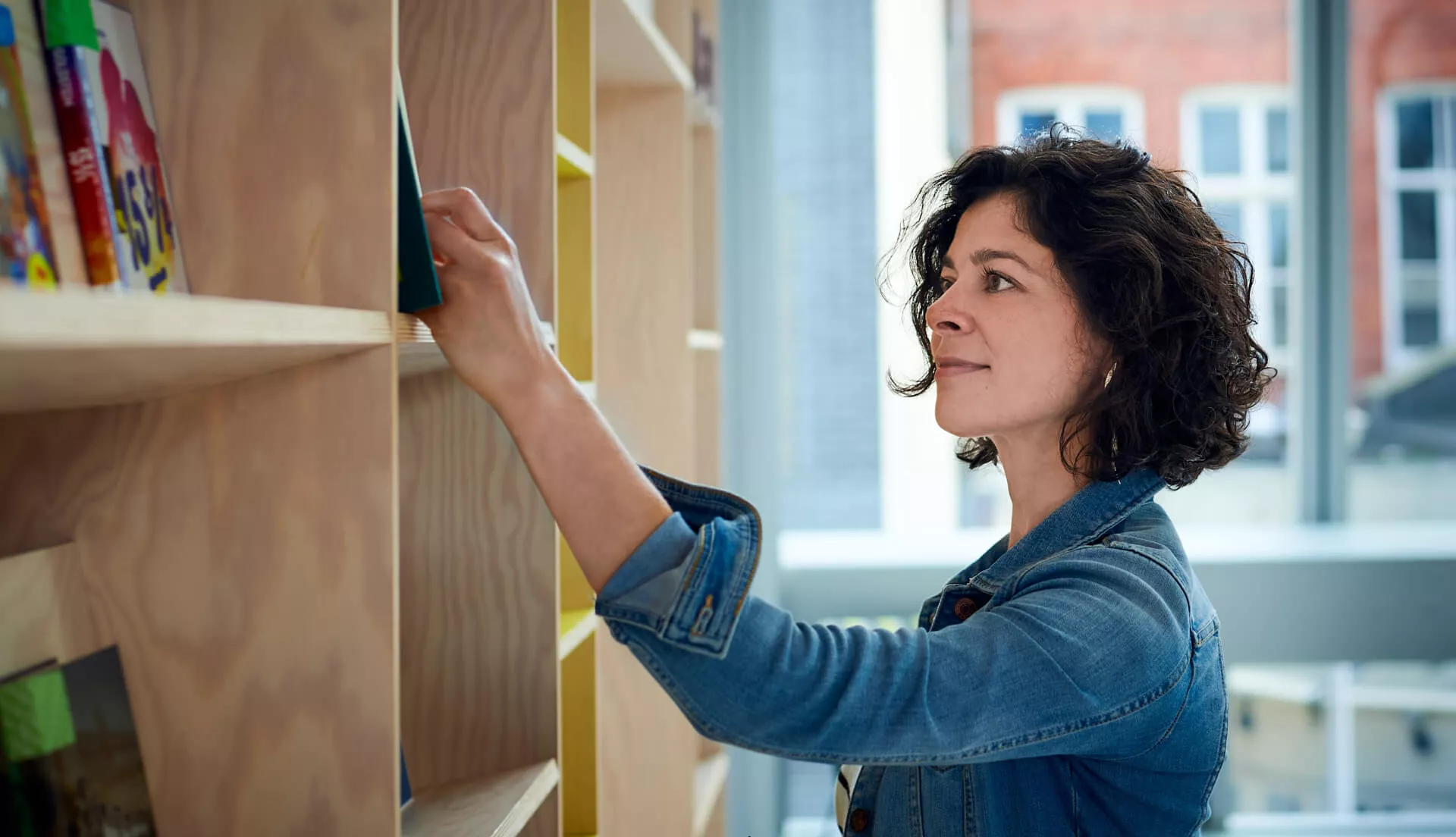 Read the full case study
"They were very patient with us while helping us create a wonderful design." — Tilda Loftin, Co-Founder & Head Coach, STRONGMom App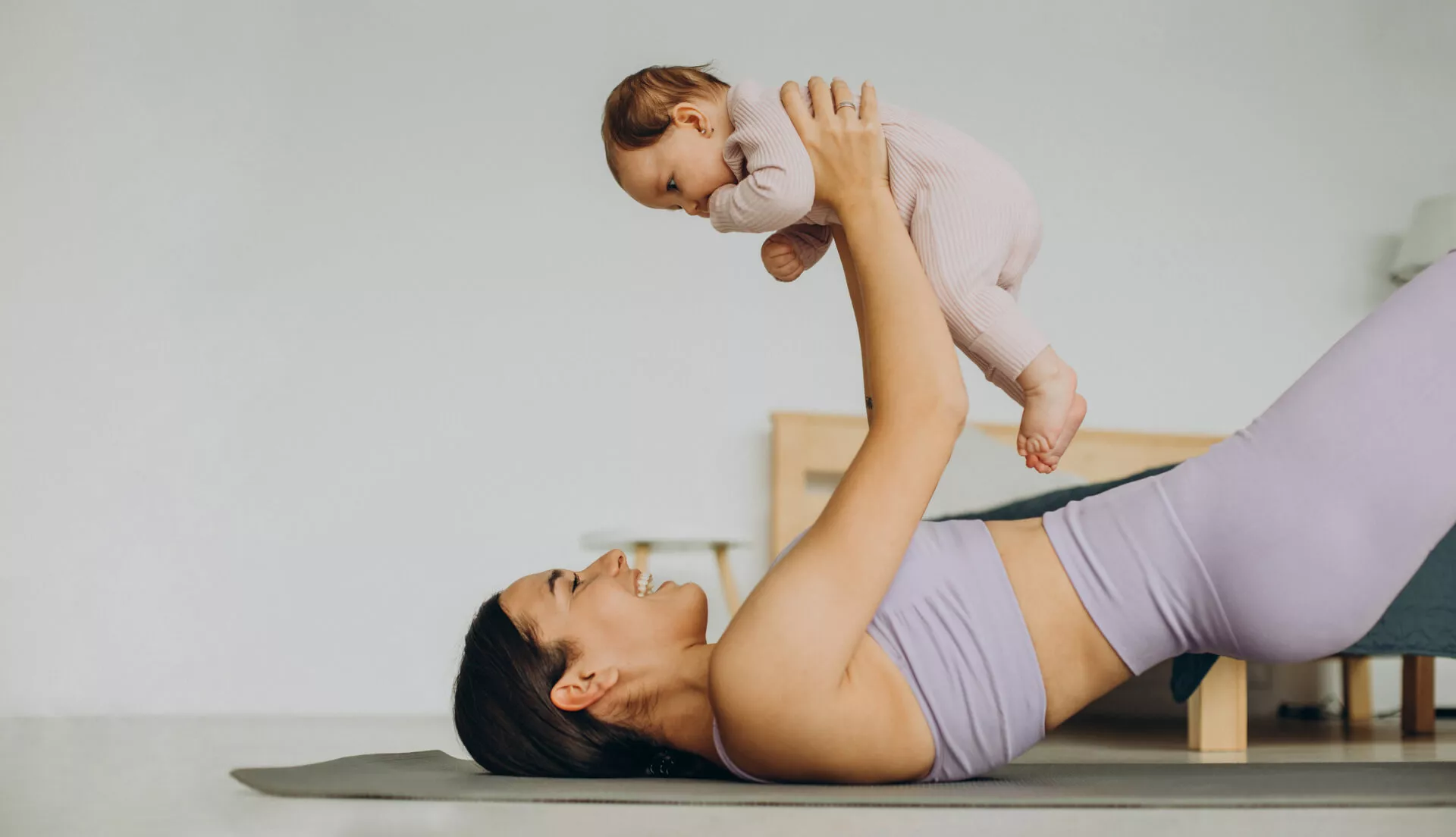 Read the full case study
Their feedback is our biggest motivator and the main reason why we're getting a lot of attention from the industry currently. We have no doubt our star will continue to rise on the back of these reviews and we will always be grateful for that.
If you want to learn more about our team and how we can apply our expertise to the further improvement of your brand, start by visiting our website. Contact us today and we can begin discussions on how we can help each other grow. We look forward to hearing from you soon.