10 Common Supply Chain Risks and How to Reduce Them

Natural Resources Defense Council (NRDC) estimated that up to 40% of the food produced in the US is wasted, which results in a $218 billion annual loss. The experts consider that to a great extent it's due to the problems within the supply chain. The specialists often lack adequate data for effective decision-making. Thus, approximately one-third of fresh food is spoiled prematurely, and it results in the increased costs for the farmers, shippers, retailers and, of course, consumers.
In fact, 85% of the studied global chains experience minimum 1 supply chain disruption risk a year, but the organizations which manage the risks proactively spend 50% less to cope with disruptions.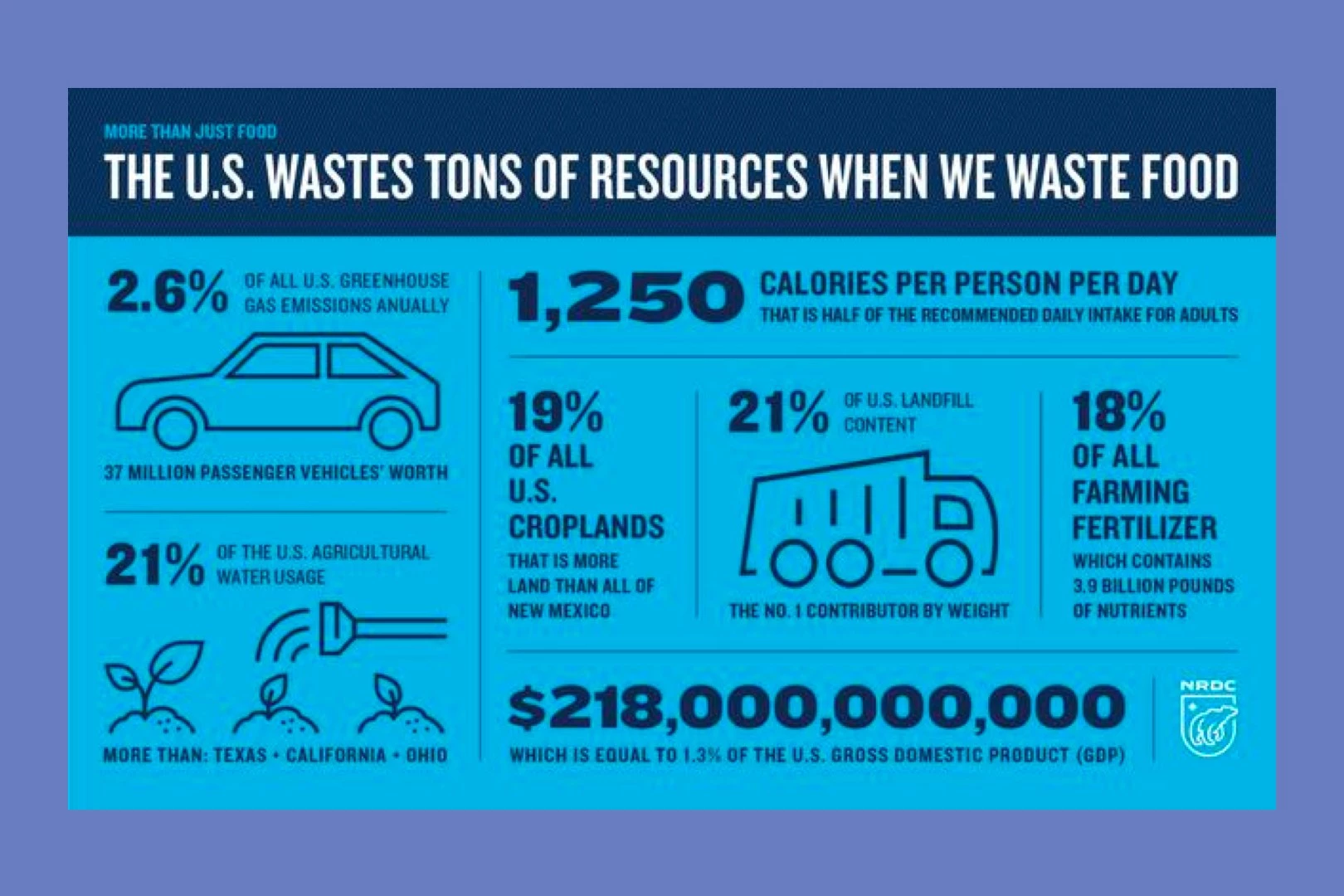 The leaders of the industry realize already that a business is just as strong as the chain of suppliers it deals with. A smart businessman should nowadays recognize and take efforts to figure out the factors which may cause strong risks and know how to manage them in a proper way.
It's no brainer that supply chain management involves many changing factors. The complexity of the contemporary environment makes data analytics usage critical for detecting scams, waste, billing inconsistencies, and risk forms of the supply chain.
What is Supply Chain Risks
Now we will find out what is supply chain risks. Supply chain risk is a reality that all companies, regardless of size or sector, face in today's business landscape. Сhallenges such as raw material shortages and escalating prices have become all too familiar.
Examples of supply chain risks include:
The unexpected failure of a trusted supplier.
Logistics issues, such as the sudden closure of a warehouse.
Errors in customs paperwork, particularly when dealing with international imports.
Supply risk pertains to the potential occurrence of disruptions within a company's supply chain, which can hinder the provision of goods or services. These disruptions are typically sudden, and unforeseen, and often have the potential to halt the production process.
Since 2020, we've witnessed numerous production interruptions due to the unavailability of essential components. A prime example is the semiconductor shortage, which significantly impacted various supply chains, including those in the automotive and IT sectors.
In addition to external factors, internal elements can contribute to supply chain risk. One such factor is the lack of experience among personnel within the company, especially in smaller businesses, who may be uncertain about how to effectively address risk.
Types of Supply Chain Risks How to Mitigate Them
Though the scale of risks is variable — some are common to global trade, competitive, compliance and associated with emerging sanctions and tariffs risks, for instance: others are unique and specific to the industry, location of operation, or partnerships. Risks may include growing labor costs or shortages, lack of carriers' capacity, loss of competitive edge, higher product prices resulting in reduced margins, etc.
Actually, the top 3 global risks recognized by the experts are:
uncertainties in the trade flow;
climate change combined with dangerous weather conditions;
cybersecurity failures.
These are the three main aspects which are going to shape the 2019 risk landscape. Then follow the civil unrest, which may lead to disrupted highways, and access roads to industrialized areas as well as seaports and border crossings. Other threats include raw material deficiencies, extra costs, safety scares, anti-pollution measures, and severer environmental regulations.
However, managing vendor interactions, creating strong financial protocols, and being aware of the local challenges can help in keeping risks under control. At the same time, proper risk management can benefit in gaining an advantage over competitors, brand protection, and stimulate business growth.
Global Political Unrest
In recent years, the world has witnessed a surge in intricate geopolitical challenges that have ripple effects on the availability of energy and raw materials, ultimately impacting supply chain planning and logistics. Notably, the SAP 2022 Supply Chain Survey identified geopolitical unrest as the foremost concern for business leaders (58%), closely followed by raw material shortages (44%).
Businesses can mitigate these challenges by adopting strategies such as proactive monitoring and measurement of exposure to geopolitical events across their supply chain, bolstering resilience. This entails building a diverse supplier network and establishing real-time connectivity with logistics partners to enable swift adaptations in the face of disruptions. These agile strategies require cloud-based software solutions equipped with features like AI, machine learning, and IoT for automation and intelligence. Additionally, such solutions facilitate scenario modeling, predictive analytics, real-time news updates, and comprehensive supply chain visibility, thereby minimizing delays stemming from disturbances in one area.
Economy and Inflation
The specter of recession, inflation, and economic uncertainty has led to increased costs across various business aspects, including fuel, energy, labor, and general operations.
To thrive in economically turbulent times, supply chains need to embrace visibility and responsiveness. According to Gartner research, leading supply chain professionals are turning to smart, cloud-based solutions to navigate these challenges. These solutions offer real-time cross-business data analytics and forecasting capabilities, providing a competitive advantage.
Moreover, digital solutions include advanced planning and predictive tools like digital twin technology, enabling businesses to virtually recreate their supply chains and simulate responses across various inflation-related scenarios. Integrating R&D and design teams into the supply chain and manufacturing ecosystem allows for proactive development of alternative product designs to address material scarcity or pricing spikes.
Modern businesses are adopting planning software to gain comprehensive supply chain visibility, real-time analytics, and alerts, empowering them to anticipate and address inflation-driven disruptions.
Climate-Driven Disruptions
The increasing frequency of extreme weather events, from floods to heatwaves and wildfires, poses a significant threat to supply chains.
Enhanced supply chain visibility, encompassing supplier production site locations and transport routes, allows businesses to predict and mitigate disruptions caused by natural disasters. Logistics and transportation management solutions, compatible with multiple transport modes and fostering collaboration with global partners, expedite the execution of alternative logistics plans. Diversifying the supplier base and closely monitoring factories across the supply chain are additional strategies to counter climate-related challenges. Implementing green energy and sustainability initiatives is vital for long-term resilience and compliance with environmental regulations.
These ambitious objectives necessitate robust solutions that seamlessly integrate with existing business systems. To ensure supply chain sustainability initiatives are trackable and cost-effective, a cloud-based manufacturing execution system (MES) connects top-level business systems with shop floor equipment, delivering global visibility and enhancing productivity and efficiency.
Non-Compliance with ESG and Regulatory Mandates
As concerns over global climate issues mount, the regulatory landscape for environmental, social, and governance (ESG) matters has grown increasingly intricate. While ethical considerations drive the best companies to meet ESG targets, the substantial risks of non-compliance serve as an equally powerful motivator. These risks encompass potential fines, sanctions, and financial losses that pose a threat to any business. Non-compliance can also trigger consequential operational disruptions, including seized inventory, product recalls, and reputational damage.
Addressing these challenges requires robust tools to track and report on activities and partnerships, enhancing visibility and transparency across the extended supply chain. Sustainability solutions that incorporate actual ESG data play a crucial role in compliance. Modern product footprint management solutions simplify the calculation of carbon footprints for products and the entire value chain, offering real-time updates on changing regulations and expediting progress reporting as needed.
Cyber Threats
While cloud-connected supply chains offer numerous benefits, the increasing prevalence of IoT networks and connected devices introduces elevated cyber threats. Such systems provide additional entry points for potential cybercriminals, underscoring the importance of selecting software solutions equipped with robust built-in cybersecurity features to counter these risks.
Streamlining and enhancing collaboration around network security, devices, and programs are effective measures to detect and mitigate these threats. Additionally, investments in employee security training, as recommended by the Association for Supply Chain Management (ASCM) in a 2023 report, bolster defense against cyber threats. Supplier-related risks also come into play, with over 80% of a company's cyber incidents traced back to compromised suppliers, as reported by Forbes.
Transitioning from outdated ERP and supply chain management systems, often marred by haphazardly added applications, is crucial. Building cross-business and supply chain management systems on a powerful, cloud-based ERP system with a scalable in-memory database allows for real-time security automation. This approach enables seamless integration of cross-business applications into a secure, unified platform.
Product and Raw Material Shortages
To address shortages stemming from volatile supply chains, a significant portion of companies (64%) are stockpiling more inventory as a precaution, according to a recent SAP survey. However, some organizations, such as ZF Friedrichshafen AG, are embracing a holistic demand planning approach to enhance availability and reduce inventories within their multi-echelon supply chains, upholding their reputation as reliable providers of innovative automotive technologies.
Businesses confronting potential shortages of both raw materials and finished goods must establish robust organizational practices to anticipate and prepare for contingencies. Additionally, they should leverage powerful software solutions equipped with integrated features to master supply planning, inventory management, and demand planning.
Supply Chain Optimization through Software Solutions
The appearance of innovative supply chain software solutions, with embedded analytics and machine learning, is nowadays transforming supply chains due to a strategic opportunity to impact the bottom line.
Such solutions provide logistics operators with the opportunity to switch transport means dynamically reacting to the events in real-time, the possibility to use more cost-effective and greener alternatives — barges and railways, whenever it's appropriate, and at the same time preserve the option of switching back to trucks. It de-stresses and de-risks the supply chain and brings costs down for transport operators and their customers.
Gartner digital supply chain survey states that 62% of supply chain specialists anticipate that in two years at least half of their corporate revenue will be generated digitally. However, only 25% of them admit that the digital processes are run properly in their companies, meaning substantial work should be done by the rest 75% of business entities. The present moment is the right time for swift, and bold actions, and the enterprises which put off modernizing their supply chain risk falling behind and losing their competitive position.
Transportation Management System (TMS) and Risk Management
While the companies want to become digital, the disconnect with current technology architectures is still great. To gain success businesses should nowadays improve agility and become more customer-centric, and the basis of an agile supply chain is a dependable information system, capable of logistics risk management.
A perfect example of such a solution is a TMS — transportation management system. The Logistic Management's 11th Annual Software User Survey has already stated that TMS is one of the top three software solutions which are planned by the shippers for purchase or upgrade over next year. So TMS is not anymore a «nice to have» instrument but an essential component of supply chain risk management strategies for large and medium-sized businesses. Data analytics function implemented in the software solutions of such kind allows having insights not only into the financial transaction data but also into operational details so the specialist can understand where the potential risks lie. A major requirement for such a supply chain software development is quick and powerful automated scheduling algorithms which are able to monitor the whole supply chain and modify the route for each shipment automatically choosing the best option.
The present-day Transport Management Systems deliver the details of:
histories of shipment;
forecasts of demand;
options and provisions of the carrier;
freight-in-transit.
All these details can be shared in real time and automatic alerts can allow the shippers to identify the root causes of problems to take measures for improvement. Due to this fact Transport Management Systems have become essential elements of supply chains, which are nowadays vulnerable to a greater number of disruptions and less tolerant of delays. Besides, some industries have to overcome the pressure of peak season demand and in case of disruption, any business needs to restore its shipping network to normal operation as soon as possible. That's why supply chain management software is an inevitable tool, able to provide the accurate details at the right time allowing to take weight decisions with regards to the risk profile of the business and the time period under consideration.
The Welfare of Supply Chain Management Software
The types of supply chain management software can be variable, however, most of them can bring quite obvious benefits to your business.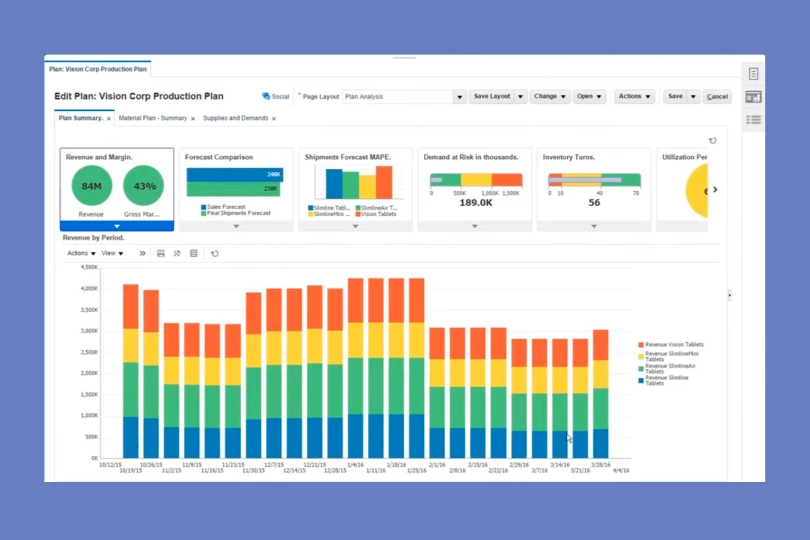 Through the digital solution you'll be able to:
integrate and automate your main data flows;
eliminate manual data entry;
avoid human errors;
reduce manipulation jobs;
transfer info faster;
save time and save money.
Mobile technology will bring you additional advantages of gathering real-time data, which will result into
fewer errors;
better productivity;
reduced inventory;
better traceability;
improved operational performance;
better-quality customer service;
more effective decision-making;
decreased costs.
Proper software for your business should combine automated data integration, visualization, and analytics, allowing demand planning, and contractors coordination. It will also let you monitor KPIs, and provide you with a better comprehension of the possible supply chain failures. So the proactive actions could be taken in advance.
Supply Chain Software and the Workforce Gap Problem Solving
Managing risks proactively is more cost-efficient than reactive actions. That's why we come to another possibility the technology provides us with. The estimated growth of demand for supply chain staff in the last decade is going to constitute 26% but it's almost impossible to meet it since the middle management talent gap in the supply chain is now 61%. Almost one-third of the employees have either reached or approached retirement.
Such a labor-force shortage results in the loss of an incredible amount of expertise costing companies about $350,000 for a single supply chain employee training. However, this problem can be solved using technology, which allows insights to spot bottlenecks in the processes. At present, tons of data are generated every second and automating the process of analysis can speed up decision-making and considerably diminish training costs.
About 70% of the project time is spent on data cleaning. Custom supply chain management software analytics features can lessen the workforce gap problem and let specialists focus on realizing key strategies instead of wasting time on data cleaning and analyzing. By transferring analytics to software, risks can be predicted more effectively.
Conclusion
Nowadays it's critical to continually adapt to the emerging innovative technologies to lead the competition. We looked through types of supply chain risks and how to mitigate them. You can find certain free supply chain software solutions, but though they may look great from afar, they often fail to be the best for your business.
Stfalcon team being experienced in the supply chain software development is eager to offer the expert opinion and help to anyone interested in the matter. So contact us, in case you consider investing in a logistic service or startu. Study our latest whitepaper "How Modern Digital Trends Reshape Logistics" and make sure you take only the right decisions.