The Role of FinTech in Healthcare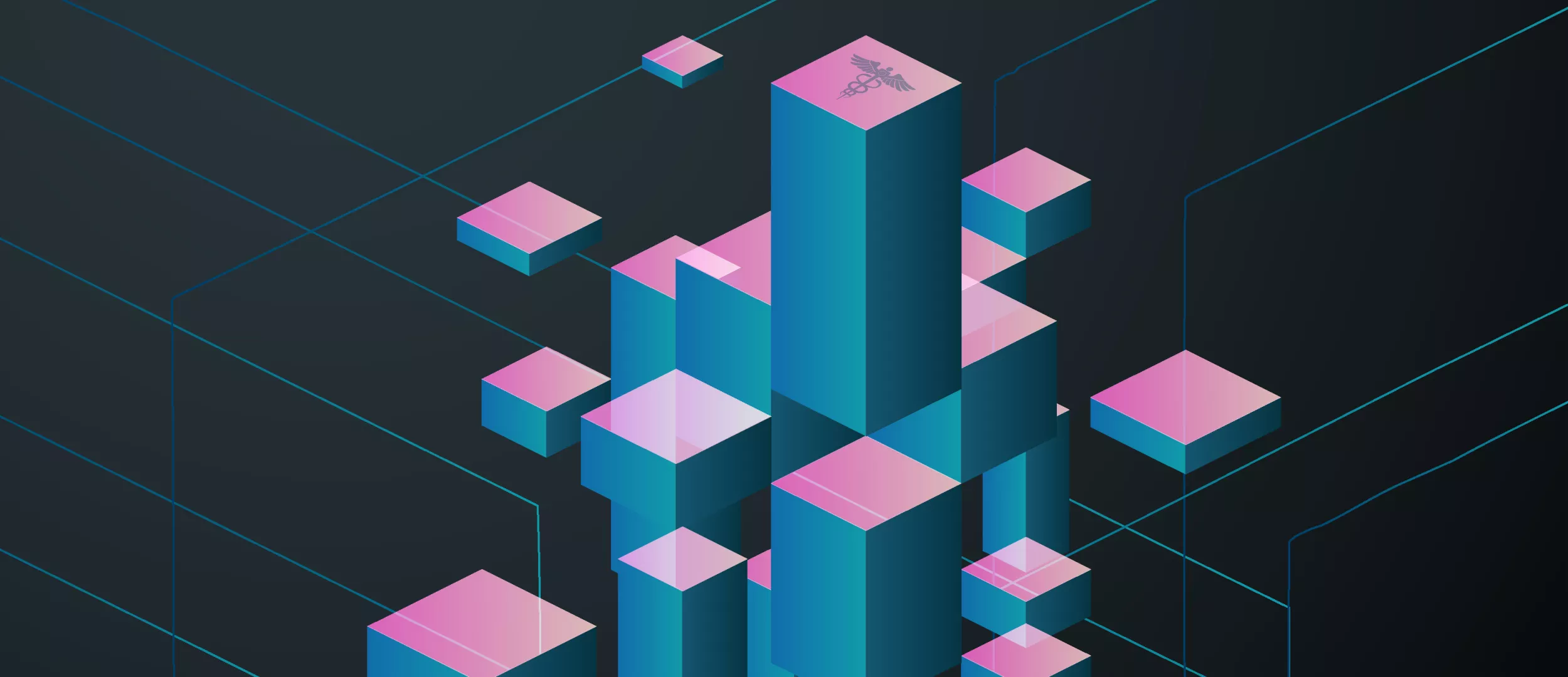 Throughout the patient journey, spanning from preventive measures to palliative care, there exists a parallel financial journey. Despite governments' renewed commitment to achieving universal health coverage (UHC), patients still bear a significant portion of healthcare costs, particularly for high-quality and timely care. Healthcare expenses are often exorbitant, predominantly funded out-of-pocket, burdened by high transaction costs, unpredictable, and disconnected from health outcomes. These financial burdens hinder individuals from accessing appropriate care when needed, in the right manner, and at the right location.
The financial journey associated with healthcare may involve costly short-term treatments (such as advanced diagnostics, chemotherapy, or surgery), affordable long-term care (such as chronic disease management or loss of caregiver income), or preventive care where the immediate return on investment may not be evident to patients. The financial challenges encountered along the healthcare journey not only affect the care received but also impact individuals' financial well-being following their healthcare encounters.
When healthcare becomes unaffordable, patients are forced to make tough decisions: either they forego necessary care altogether or they seek alternative sources of funding. These alternatives may involve borrowing from friends and family, seeking loans from informal lenders, selling assets, or making difficult choices between healthcare treatments and other essential daily expenses like food or educational fees.
To address these issues, patients and their families require access to reliable, transparent digital financial services that are specifically designed to address the unique payment and access challenges in the healthcare domain. These services should instill trust, offer transparency, and cater specifically to healthcare-related financial needs.
What is FinTech in Healthcare?
Fintech in Health refers to the utilization of financial technologies within the healthcare industry. Similar to the term "health tech," fintech encompasses various technologies that are developed, used, or refined for the finance sector. These technologies include digital identification, mobile money, artificial intelligence, robotics, and blockchain. Fintech solutions are deployed in both the business-to-consumer (B2C )and the business-to-business (B2B ) models, providing digital financial services such as payments, savings, lending, advisory, and insurance.
However, health financing faces challenges that not all fintech technologies or models in the sector can immediately address. For the establishment of a structure for Fintech in Healthcare, it is beneficial to organize FinTech in Healthcare into three components. The components mentioned are digital financial solutions, key digital enablers, and the channel to healthcare services. Developed through successive iterations and discussions with fintech and healthcare providers, this framework has been refined to promote a shared understanding.
The fintech sector has showcased the transformative potential of digital innovation in reaching marginalized and geographically isolated communities. By combining offline services, such as finance agents, with technology like mobile wallets, digital banking has successfully offered reliable and formal financial services to individuals who previously had limited access. In addition to facilitating the transfer and safekeeping of funds, digital banking has played a crucial role in enabling unbanked individuals and small-to-medium enterprises to establish financial records, build creditworthiness, and reduce or eliminate transaction fees associated with cash-based payments. These fees may include charges for third-party payment services, transportation costs, loss of income due to time off work, and expenses related to manpower.
Technology-enabled health financing solutions can be classified into four primary archetypes that cater to unbanked or underbanked consumers: digital health savings, digital lending, crowdfunding, and insurtech. It's important to note that these financing models are not mutually exclusive, and the most effective and meaningful solutions often combine two or more of these archetypes for maximum impact.
Why should healthcare need financial inclusion?
Fintech in Healthcare offers several compelling reasons for healthcare to embrace financial inclusion:
Targeting the same populations: Financial inclusion initiatives typically focus on reaching low-income individuals who lack access to formal banking services. These same individuals often face challenges in accessing affordable and quality healthcare. By aligning the goals and approaches of financial inclusion with universal health coverage, healthcare financing challenges can be effectively addressed.
Leveraging existing technologies: Fintech solutions can utilize technologies already deployed in the finance industry. These technologies have robust privacy and security features ingrained in their design and processes. Given that both finance and healthcare industries prioritize safeguarding personal data and privacy, leveraging existing technologies offers a significant advantage.
Overcoming traditional healthcare financing limitations: Traditional healthcare financings approaches, such as limited public insurance coverage and unaffordable private insurance, often fail to adequately support low- and moderate-income populations. Moreover, donor funding for impoverished communities is gradually decreasing. To bridge this gap until public insurance can sufficiently cover the population, innovative financing models from the finance industry can provide valuable expertise and solutions.
Tapping into finance industry expertise: The finance industry holds extensive knowledge and expertise in general finance and innovative financing. However, this expertise is typically not included in healthcare discussions. By including finance industry professionals, healthcare can benefit from their insights and collaborate on creating innovative financing models that address the unique challenges in the healthcare sector.

Use Cases of FinTech in Healthcare
FinTech in Healthcare brings forth innovative digital service models to enhance the industry. Through the utilization of blockchain, artificial intelligence, and machine learning, FinTech companies are actively working to bridge gaps in the current healthcare system.
FinTech enables easier access to procedures that involve complex payment schemes and operations, ultimately improving the overall healthcare experience. The trajectory indicates continuous progress and advancements in the future.
One notable example is the use of assistive technology by FinTech to make health payments more accessible to individuals with disabilities. This empowers them to navigate and manage their healthcare finances more effectively. Additionally, FinTech in Healthcare initiatives aimed at enhancing financial inclusion for the unbanked population contribute to fostering a savings culture among users, particularly in the context of preventive medicine.
Use Case 1: Health Lending
Health lending involves obtaining credit for medical expenses and covering costs for services like dental care and physician visits. The FinTech industry has witnessed significant growth in health lending, as it provides a seamless way to access credit for healthcare needs. Over 50% of US citizens rely on healthcare loans, highlighting the importance of this technological innovation. Startups entering this niche are poised to generate substantial profits.
Examples of Startups in Healthcare Lending:
Use Case 2: Health Wallet
A health wallet is a digital account created by FinTech companies to save funds specifically for healthcare services. In the United States, health wallet savings offer tax advantages to individuals enrolled in high-deductible health plans. While popular in many Western nations, health wallets are relatively scarce in developing countries. However, they hold great potential in addressing health issues, as investing in preventive and curative medicine can significantly reduce child mortality rates.
Examples of Startups with Health Wallets:
Use Case 3: Improved Access to Healthcare
Access to timely healthcare services is crucial for achieving desired health outcomes. FinTech plays a pivotal role in improving access through innovative solutions. Currently, approximately 50% of the global population lacks access to essential healthcare services, but FinTech's collaboration with the healthcare industry aims to reduce this number. By leveraging technologies like blockchain, artificial intelligence, and machine learning, FinTech companies are bridging gaps in the healthcare system and enabling easier access to complex payment schemes and operations.
Moreover, FinTech in healthcare facilitates payment accessibility for the disabled through assistive technologies. It also promotes financial inclusion for the unbanked, fostering a culture of savings for preventive medicine.
Examples of Startups Improving Access to Healthcare:
Our Experience
HospApp — task manager for hospitals
Our client had a vision of developing a new mobile system that fosters seamless communication and collaboration among employees within specific patient groups. The goal was to enable efficient interaction, file sharing, task assignments, and prescription management, all centered around individual patients within the group. Ensuring utmost security, the system would safeguard all patient-related information within the hospital's confines, preventing any external access or data leaks.
Our team at Stfalcon developed a demo Android application catering to the essential needs of hospital staff. Our services encompassed user interface design, Android development, manual testing, quality assurance, and implementation. Although the focus was on specific screens, we ensured the utmost functionality in key areas: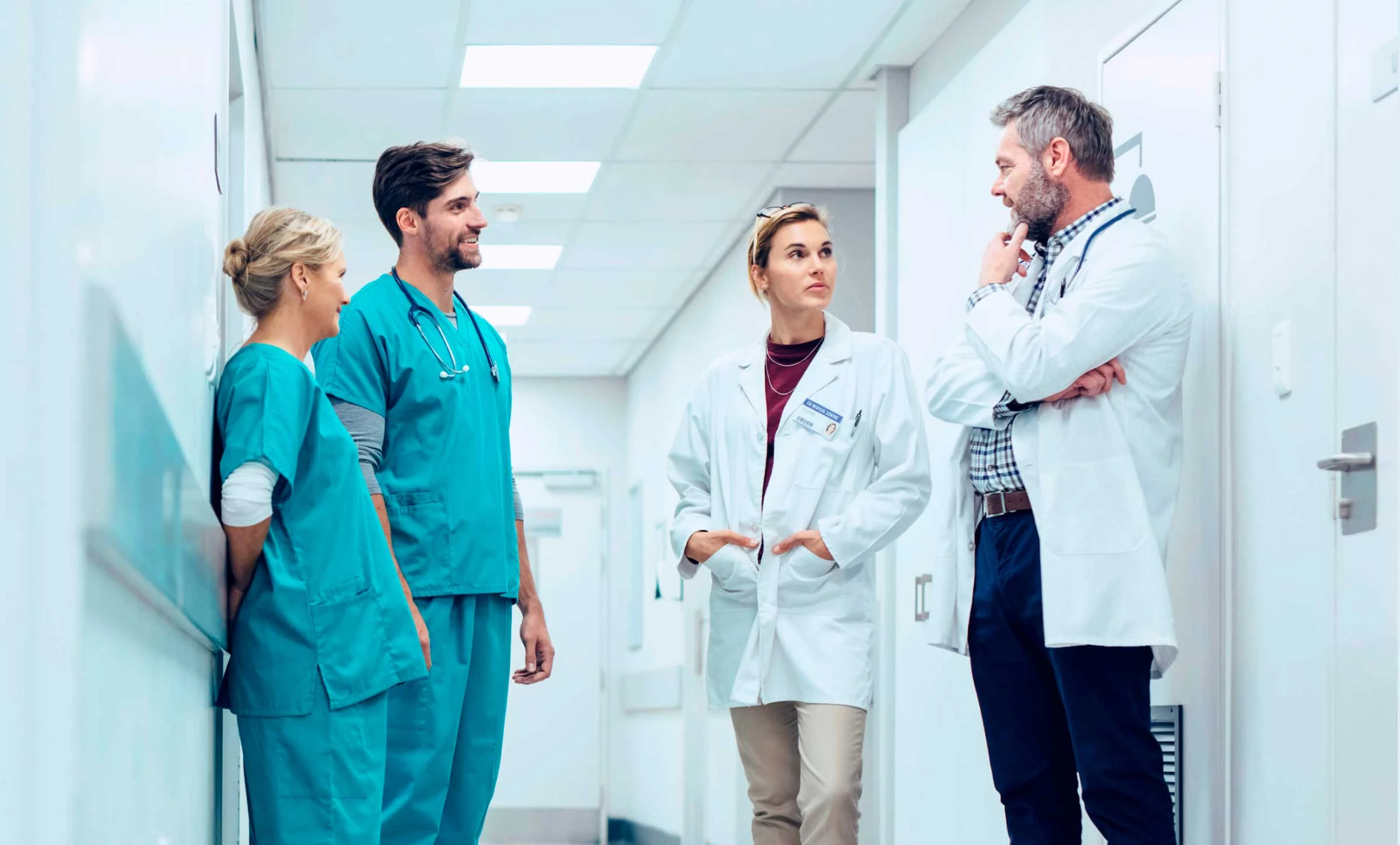 Read the full case study
Messages: Facilitating seamless communication between staff members.
Chat Room/Group: Creating a collaborative space for efficient group interactions.
Tasks: Incorporating essential features for both chatting and task management, streamlining daily operations.
Vethem – vet appointment booking app
Stfalcon.com was tasked with creating a comprehensive app for veterinary appointment booking and online consultations with veterinarians. In addition, we developed a web gallery featuring profiles of veterinary physicians, offering clients the ability to engage in video calls with specialists, including the option for online examinations when needed. The Android version of the app, Vethem, utilizes Kotlin programming language to stay up-to-date with modern practices.
For Android, the application architecture follows the principles of Clean Architecture and MVVM, leveraging Android Architecture Components for added flexibility and time-saving during design or business logic changes.

Read the full case study
On the other hand, Vethem for iOS adopts the WVVM architecture, enabling swift design alterations without impacting the app's core business logic. We took advantage of protocol-oriented programming while writing Vethem in Swift, maximizing its capacity and efficiency.
Bottom Line
With the increasing digitization of health services, there are opportunities for companies to utilize data-driven interventions that can modernize and revitalize our fragmented healthcare networks.
Fintech in Healthcare plays a vital role in this transformation by introducing new and improved digital financial service models. Leveraging powerful innovations such as blockchain, artificial intelligence, and machine learning, fintech companies are addressing the inefficiencies and knowledge gaps inherent in many healthcare payment systems. Their common goal is to streamline the exchange of information and funds between patients and providers, ultimately saving everyone involved valuable time and effort.
Through fintech interventions, the flow of information and money in healthcare becomes more efficient, benefiting both patients and healthcare providers. This not only improves the overall healthcare experience but also enhances financial management in the context of healthcare expenses. By leveraging technology, fintech contributes to a more seamless and effective healthcare financing ecosystem. If you are interested in creating a FinTech solution in Healthcare, just contact us, free consultation is available.