An app to use basic vital services in Nigeria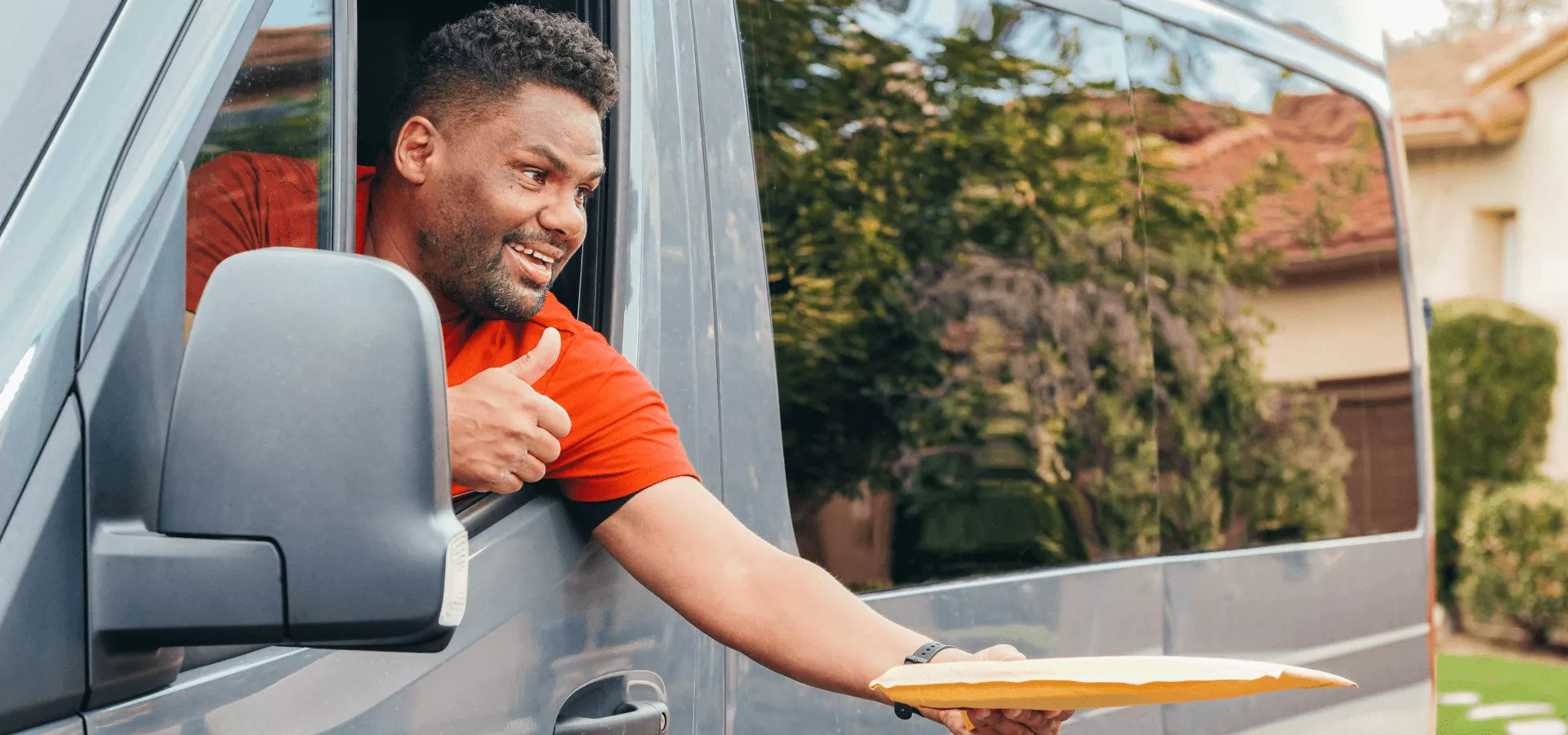 Industry
Logistic, Telemedicine
The main goal of the project is to do service with one interface that will combine different services in Nigeria: taxi, parcel delivery, food delivery, and medicine. The first three services are similar in usage because they are based on delivery principles but with different options. The last one, medicine, has more options than the others. It combines telemedicine, booking consultations online and offline, insurance and prescriptions. As a feature, it can also have medicine delivery. So, our aim as a team was to cover the discovery phase with high-quality solutions for structuring all the features that need to be implemented in future development. We needed to cover the following scope of problems:
- disorganized transportation system;
- the high cost of transportation;
- conflicts between customer and driver for change;
- drivers exploited by street urchins;
- poor billing system.
- a small number of delivery providers;
- poorly organized delivery system;
- high cost of logistic delivery;
- poorly managed delivery infrastructure;
- inability to track delivery.
- no effective food delivery system;
- existing solutions have reached their limit and cover a tiny percentage of the population;
- poor speed of delivery;
- poor packaging;
- slow market penetration.
- inadequate local medical professionals;
- poor medical infrastructure and equipment;
- lack of medical records;
- poor access to medical professionals;
- fake drugs and fake doctors.
It was decided to make one ecosystem with different applications to cover existing problems from the development side. Also, it was decided to start with the development of the first service - parcel delivery. Here we were solving the issues we were talking about above with a well-organized delivery system and infrastructure (for this, we are creating an app for agents and drivers, too, so users can choose the best option on how to make the most convenient delivery), giving the ability to track the delivery by changing statuses and keeping the basic info about delivery inside the apps, ability to pay by card or cash, bulk delivery in addition to packages delivery. All technical solutions are reinforced by our discovery phase's clean and straightforward design and results. All services will be implemented one by one.
In the discovery process, we worked on a lean model canvas, customer journey map, and user flow for each service. After all the information was collected, we worked on prototypes. After it, we estimated the whole project to orient the client in the budget. So, let's talk more in detail about the discovery development process we did.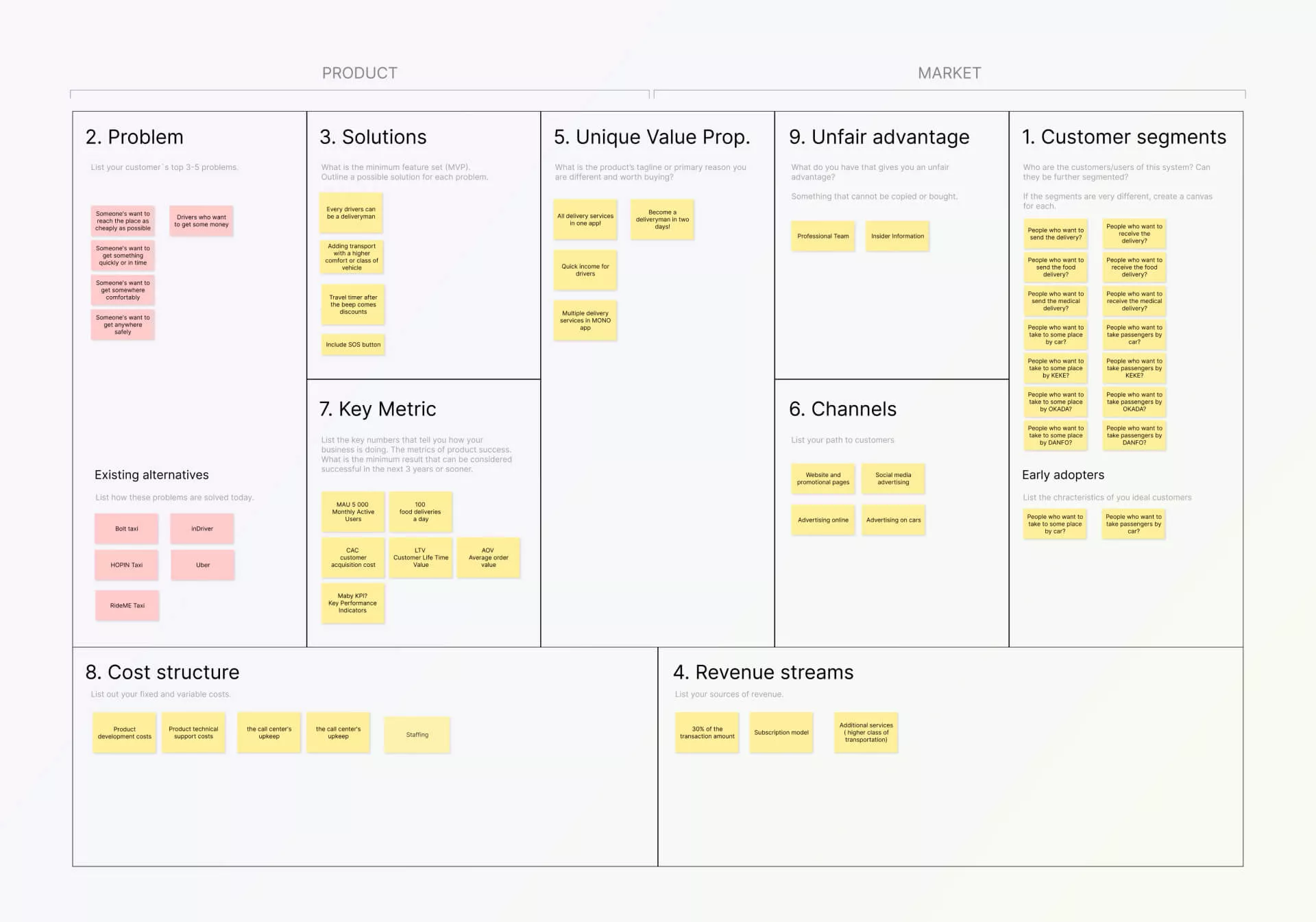 To make Lean Model Canvas, we divided the project into logical parts. Each part is related to the service we need. Each of 4 services should solve different Nigerian problems.
After the Lean Model Canvas was done, we started work on CJM. The first stage is interviewing potential users. We made a quiz and sent the customer to conduct an actual interview with real Nigerian people. We got different video-interview and, created a few primary proto-personas, and built a Customer Journey Map.

After this, we realized we needed to do additional research, not about the potential app users. We need to know more staff members. As it is a startup and everything starts from scratch.
Here we started the work on the user flow of each role we need for all the startups from the technical side. The project increased with two roles - agent and driver. The main idea of our customer is to allow people to join their team.
An agent is a person who wants to be a part of their team but still wants to work in his current business field. For example, it can be the owner of the store. His store can be a storage of packages for parcel delivery service, and he can receive a percentage of income from the project.
A driver is a universal role in three services: taxi, parcel delivery, and food delivery. And one of our main goals started to be to build an app for the driver role, so the project can have a personal staff of employees who can manage the orders from the customer app by themselves.

After we made CJMs and User flows, we started to work on prototypes. The fundamental conception for the first apps was similar because they connected to the logistic field of activity: taxi, parcel delivery, and food delivery. Additionally, here we add the concept of a driver and agent app. Then we built a prototype for medicine. We'll need additional research for doctor and nurse roles for this app.
Result
We got the full vision of the first part of the project — parcel delivery, and by the discovery, made the design for the future app.