Elvia is an app for artists and venues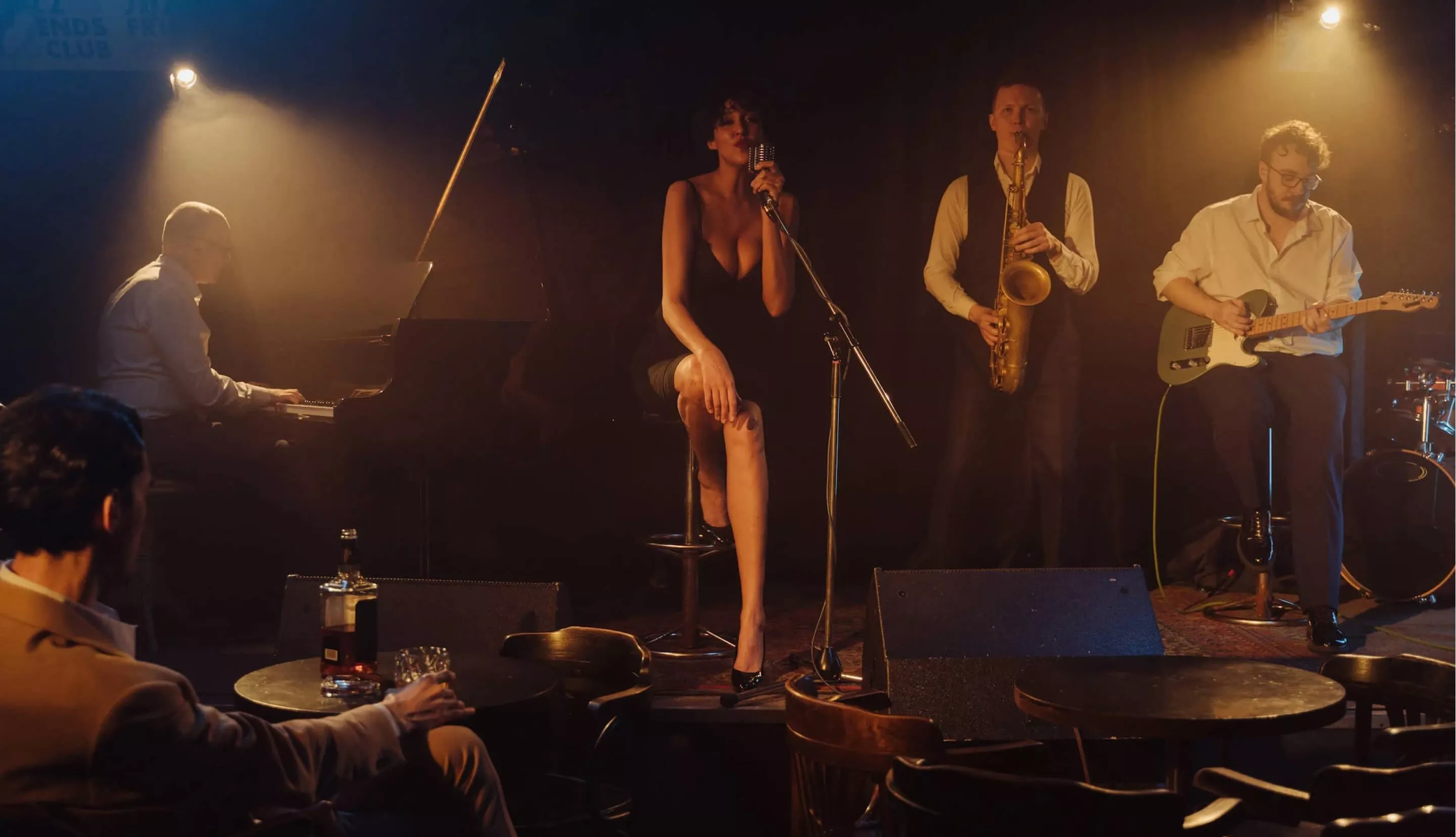 Cyprus is a country of relaxation and vacation. Near the sea, you can hear the music of waves, but just imagine if this sea music is combined with some light melody of musical instruments!
Task
The main feature of each Cypriot venue it's to have tasty meze on the menu and live performances of different artists while people are enjoying the slow Cypriot lifestyle. Sounds like something perfect, right? But there are still some problems for artists and venues. Here few main of them which we helped to solve:
Artists don't have time to promote themselves, to focus on advertising. Or they spend too much time on marketing
It is very difficult to find places where a young artist could perform
Artists don't like to be interviewed before the performance
Disagreement about the time, equipment, hours of performance, breaks last minute changes.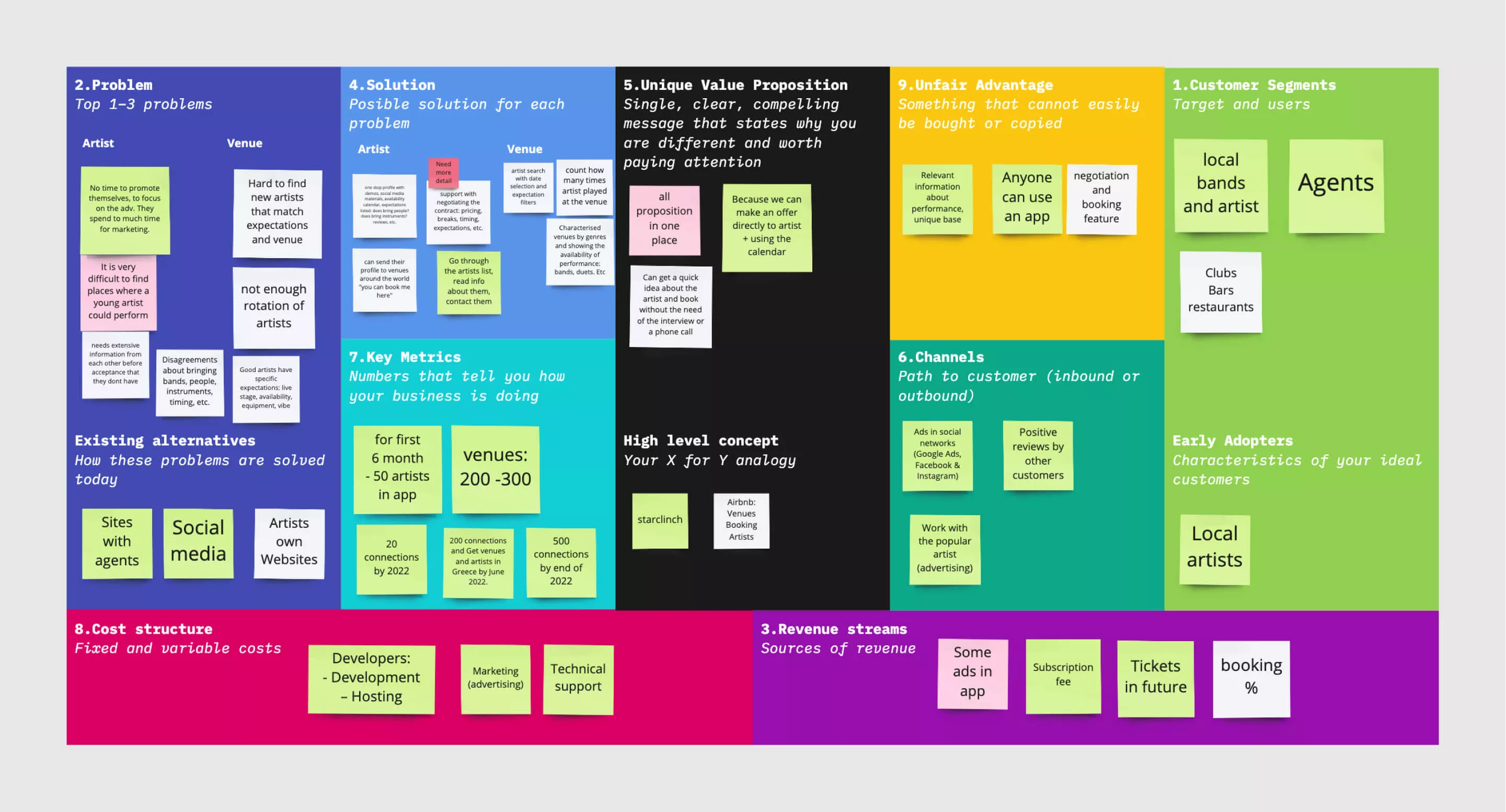 Solution
The main idea of the project is to give the Artist a platform where he can be booked for a venue to perform. He can fill his profile with information about his music, show the demo, and upload videos or music tracks. So, the venue can make a decision on that and propose him to play. But before this, we needed to make a discovery, so after it, we can make a highly functional app. Firstly we filled Lean Model Canvas with the client. After it, we made a questionnaire for venues and artists to know better about work, life, and thoughts of their cooperation from firsthand experience.

After all, the interviews were collected we built proto-personas and made CJM separately for venue and artist. So, in the process of our discovery before we started prototypes we have found that we can cover the main existing problems (see above) with the following app functionality:
Give the opportunity for an artist to fill a profile at least once, so the venue can check it and make a proposal
The same profile should be created for the venue, so the artist can check the list of them and find the one where he would like to perform
With an app, an artist just needs to add profile info. And it should be not only general info like name, kind of music, etc. Artists need to add demos or videos from their performances. So, they don't need to spend time on interviews
We need to create a calendar to handle agreements about the time, equipment, hours of performance, breaks, last-minute changes, etc. So, it'll be easy to check the availability of artists and control schedules.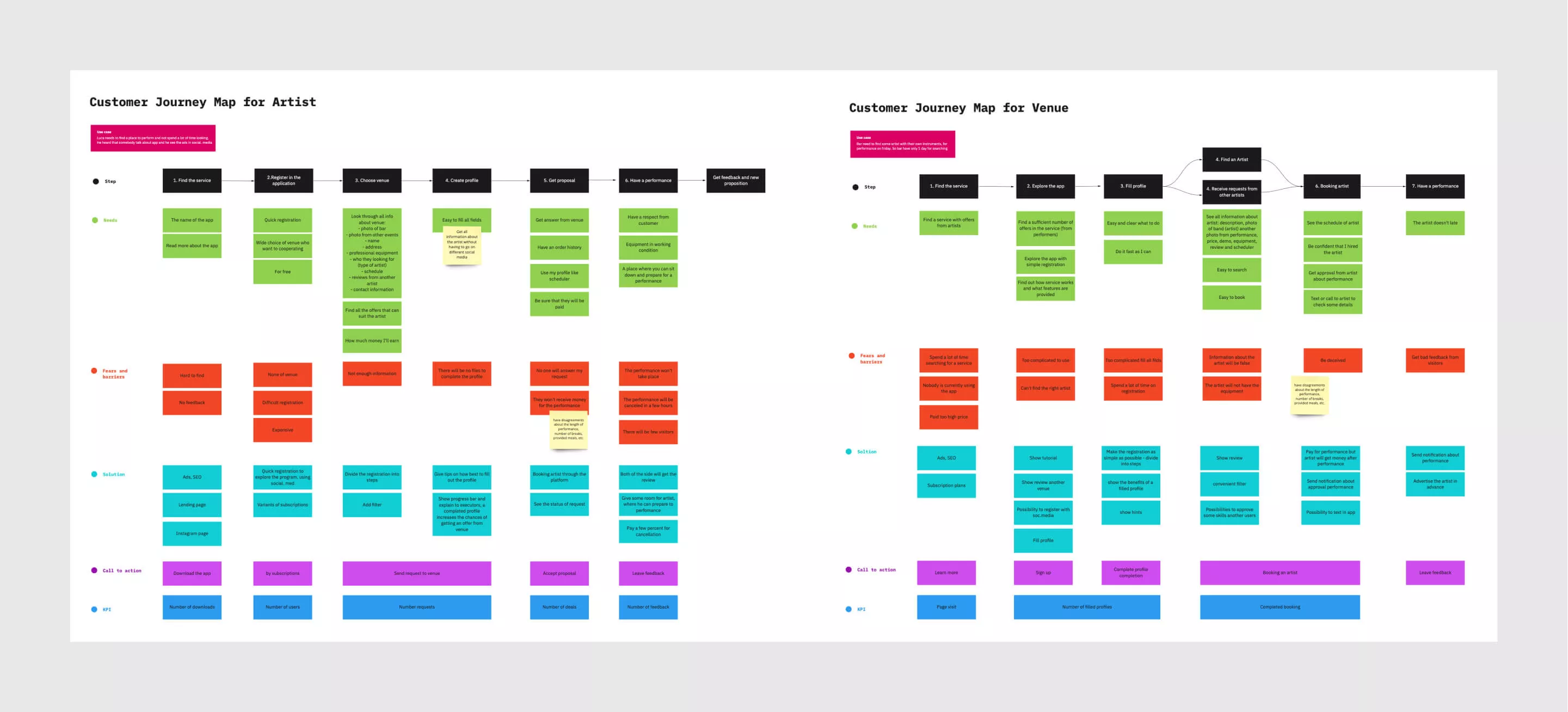 Development
The main benefit of the discovery phase is collecting all data we need to build the app will be valuable for the end users. So, while we were working with the Elvia team we had a lot of communication about the Cypriot lifestyle. This info helped us to build together Lean Model Canvas and Customer Journey Map. The presentation of the project was in Cyprus. Part of the team was online, and part of the team was offline with the main stakeholder and product owner.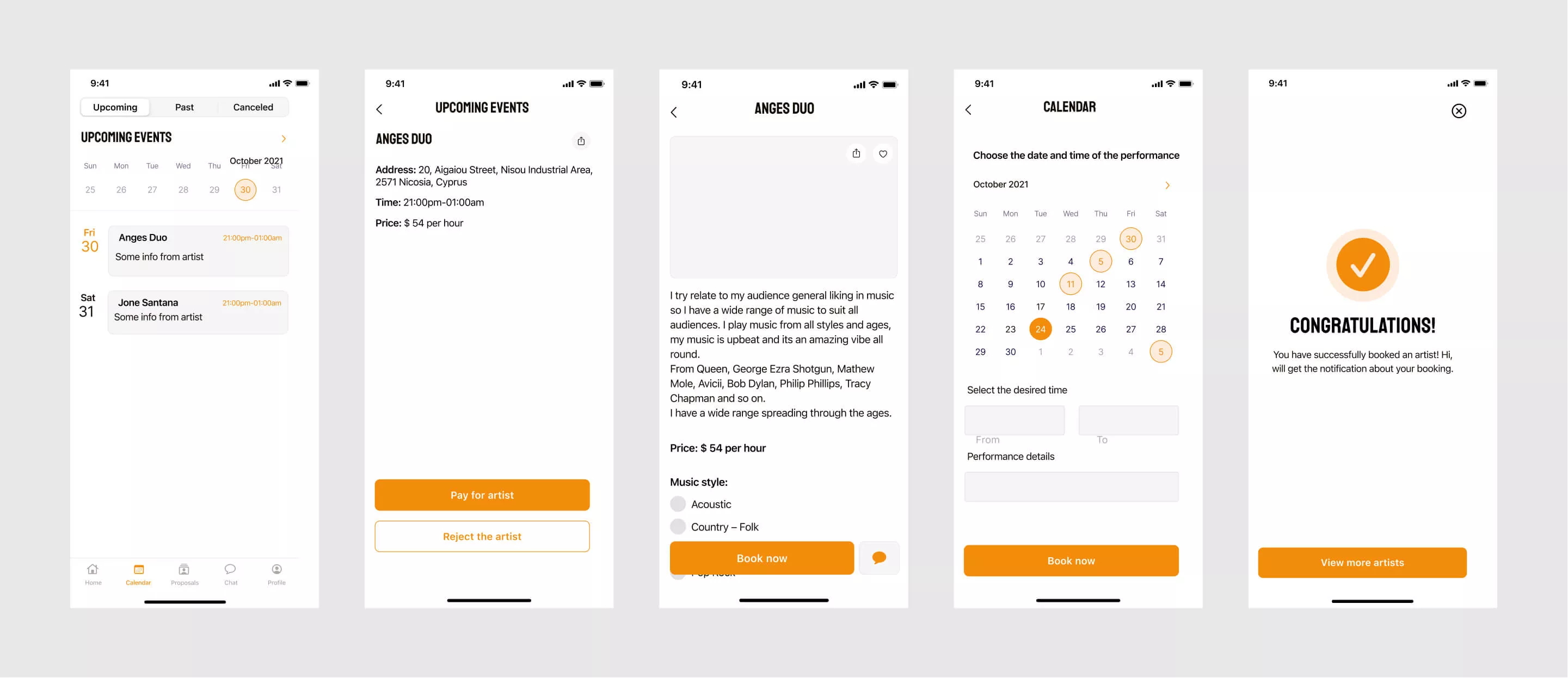 Result
Except for prototypes for mobile apps, the client got the project charter where he can find all the results of our discovery phase, a description of our management and development process, possible risks, user stories, and the raff estimation of the project.
Case Studies
TaskRunner app

Online platform for ordering services in Sweden

Vsi. Svoi

Containerized infrastructure with Kubernetes for the largest platform of Ukrainian brands

Bingebooks

A catalog of books with links to retailers, the USA