Discovery Phase for a Real Estate Company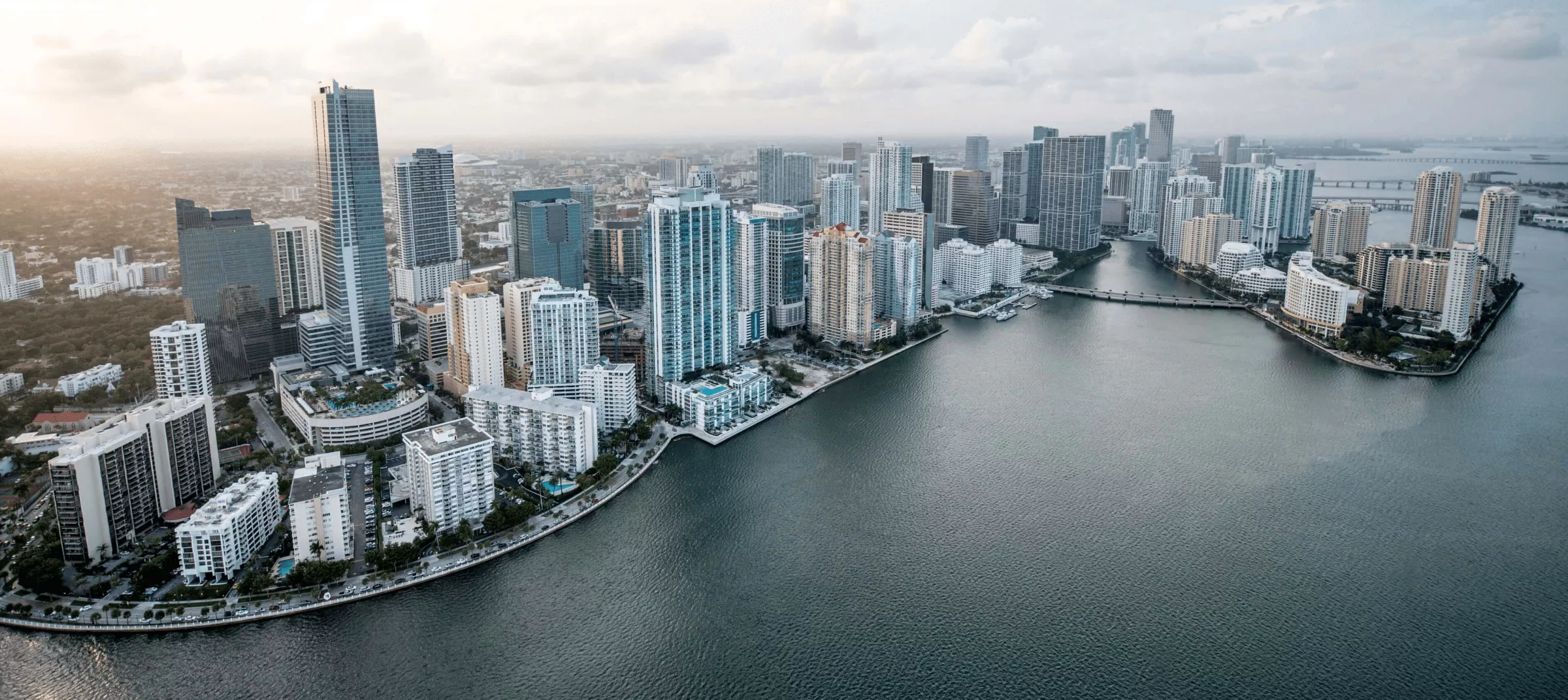 Explore the US real estate market and the processes associated with its rental and sale to create a competitive platform that would cater to the needs of end users interested in real estate for personal purposes, as well as agents who can communicate online with their potential clients.
The first step on the journey from an idea to a finished product was the discovery phase. During the research of the US real estate market, it was discovered that engaging in real estate activity requires obtaining a license that is valid only in a specific city or state. It was also found that the license itself provides access to databases containing all relevant information about real estate in a particular region. Therefore, we decided to extend our product MVP to the Miami market, where our customer obtained the license, and gradually expand to the entire US market in subsequent releases.
To meet the needs of potential users, we proposed developing two applications: a mobile app for the fastest and most convenient real estate search experience, and a web app for marketing purposes and to facilitate agents working in offices and communicating via PC. So, what did we accomplish during the Discovery stage?
We utilized the Lean Model Canvas to gather information about the project's structure, functions, budget, and core issues.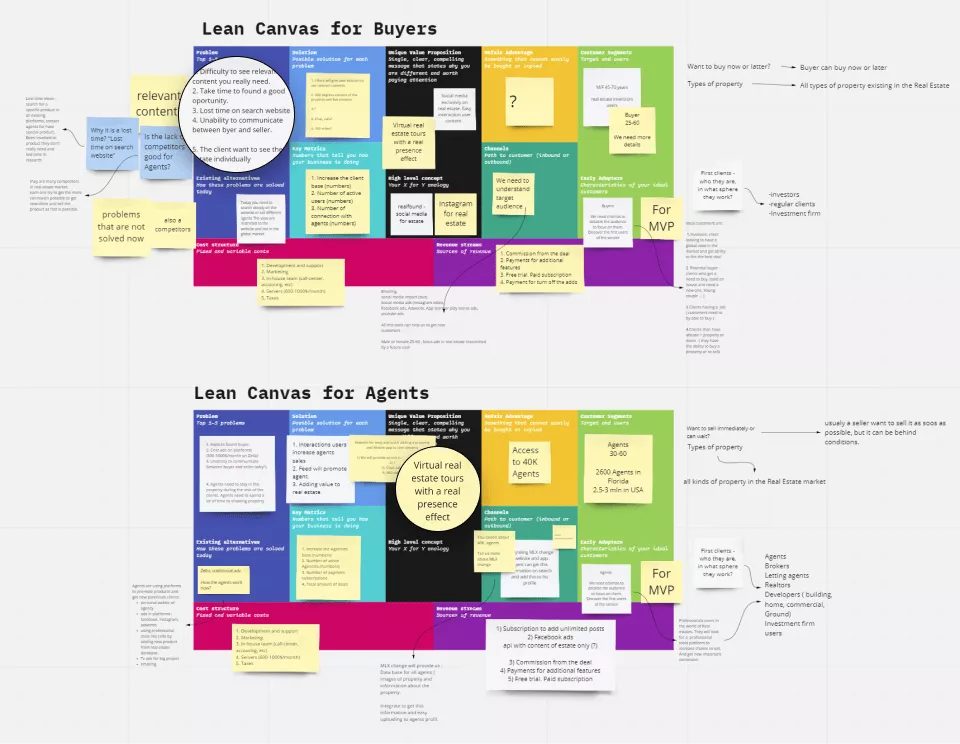 We defined two main role models: the buyer and the agent. Based on these models, we developed corresponding user journey maps to gain a better understanding of their motivations, goals, needs, as well as their fears and barriers.
For the buyer role, we followed the scenario of John, who plans to relocate to Miami and is looking to purchase a new family home within a budget of $500,000. During our research, we identified the following key problems faced by buyers:
- Photos and descriptions on the web may not accurately represent the reality of the properties.
- Insufficient information is available about the real estate listings.
- A limited number of available properties in the search and lack of relevance in their status.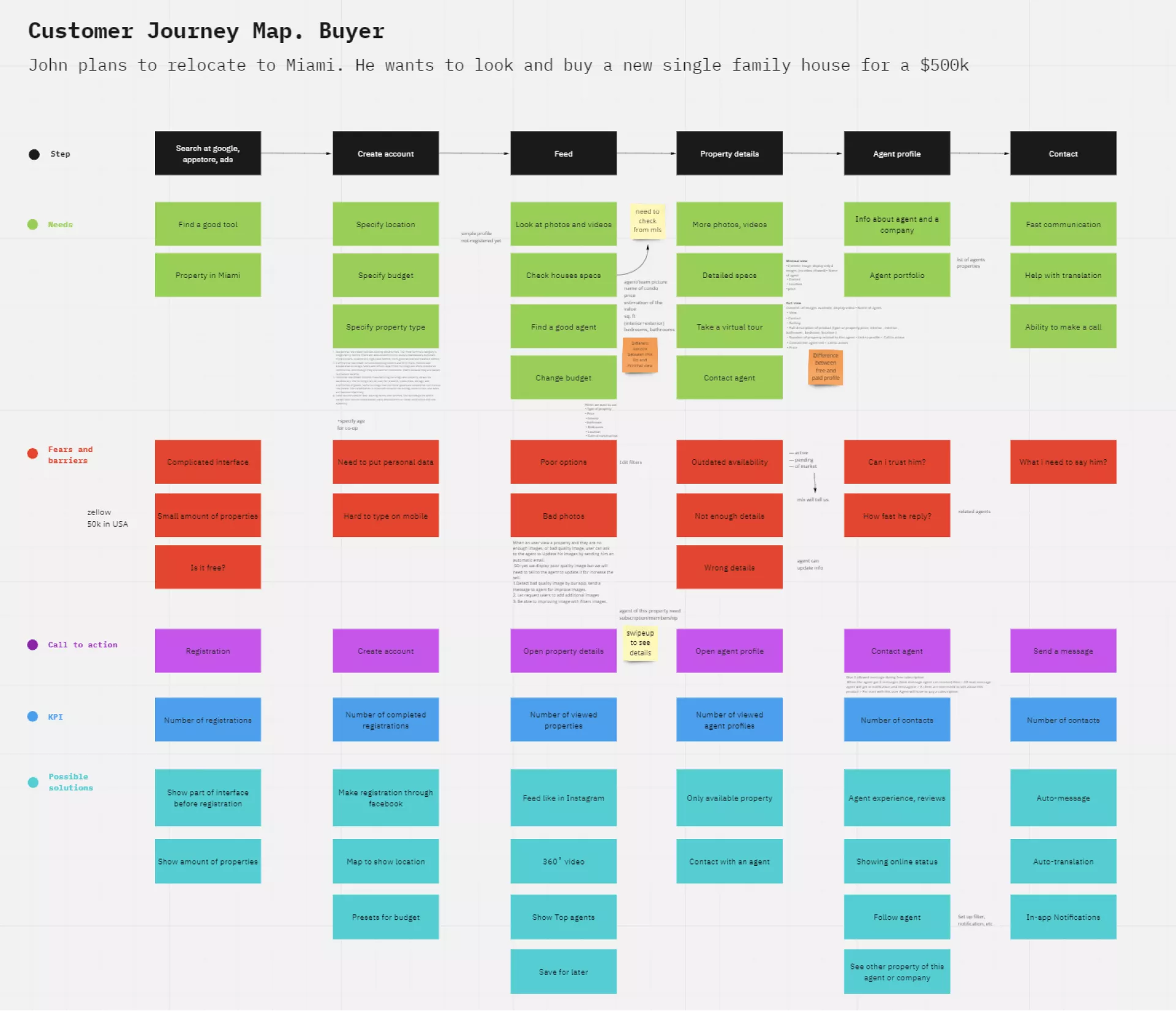 For the agent role, the scenario involved Michael, who is interested in trying out a new platform for selling real estate in Miami. His objectives are to find new customers and reduce advertising costs. As a certified agent or landlord, Michael values reliability and essential functionalities in the service. Therefore, his main concerns include:
- A limited number of tenants and potential buyers on the platform, along with difficulties in communication with them.
- High expenses associated with paid advertising.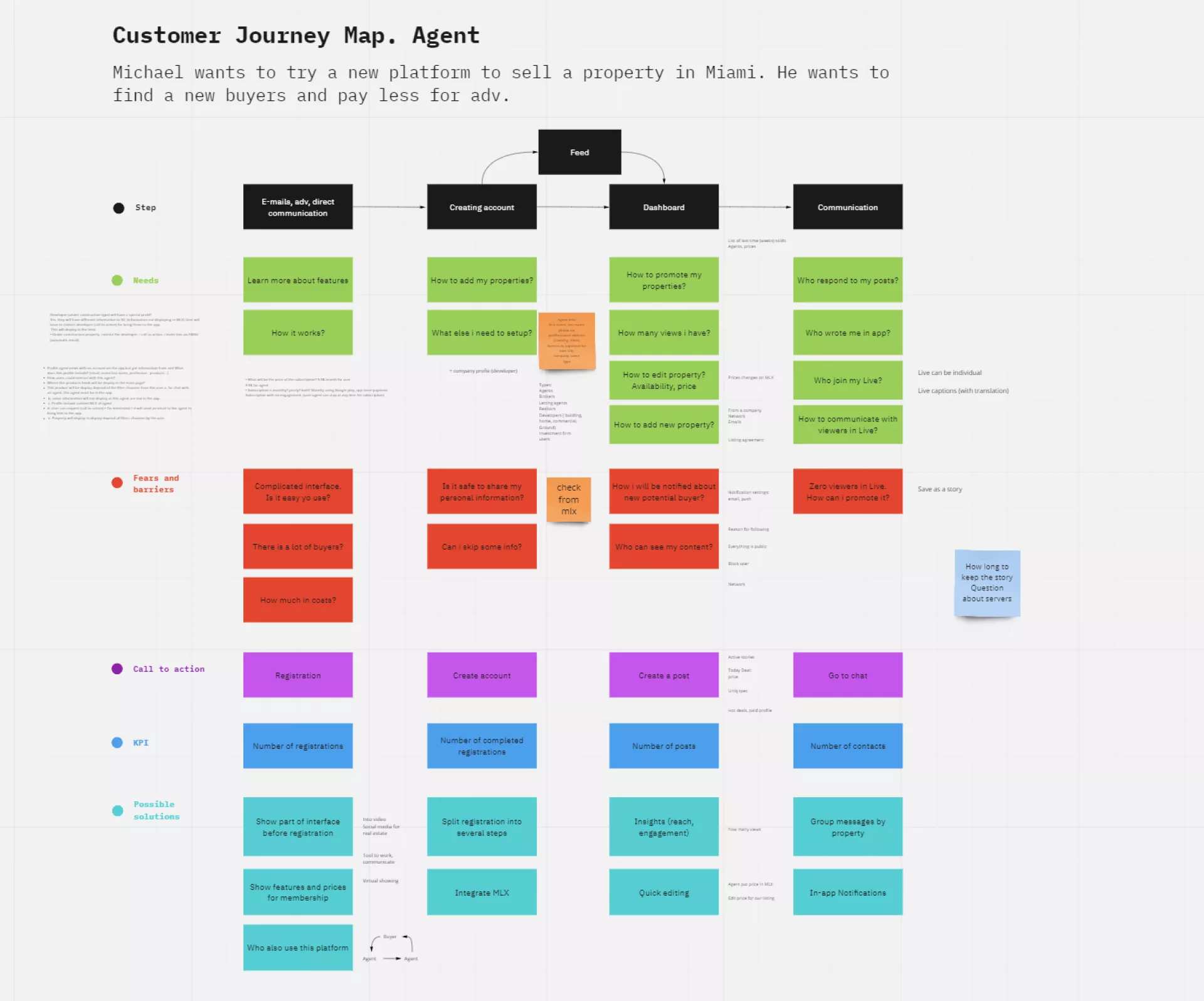 To address the challenges faced by both roles, we have proposed the following solutions:
- Develop a user-friendly and intuitive interface.
- Make advertising options easily accessible and cost-effective for agents.
- Implement a chat feature to facilitate smooth communication between buyers and agents.
- Continuously update real estate information by integrating official databases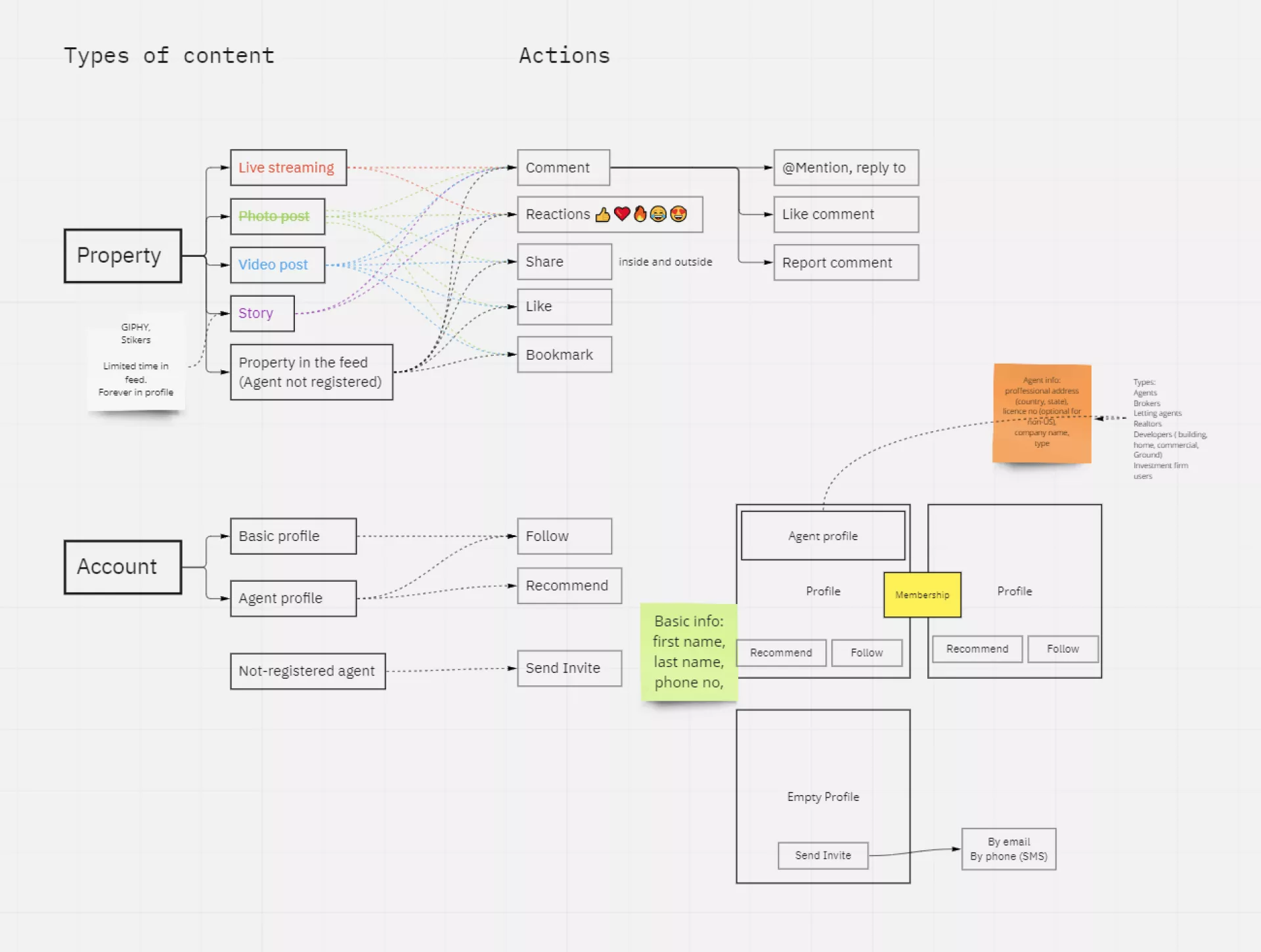 The next step involved implementing our solutions in a mobile application prototype, which serves as the foundation for creating a comprehensive design.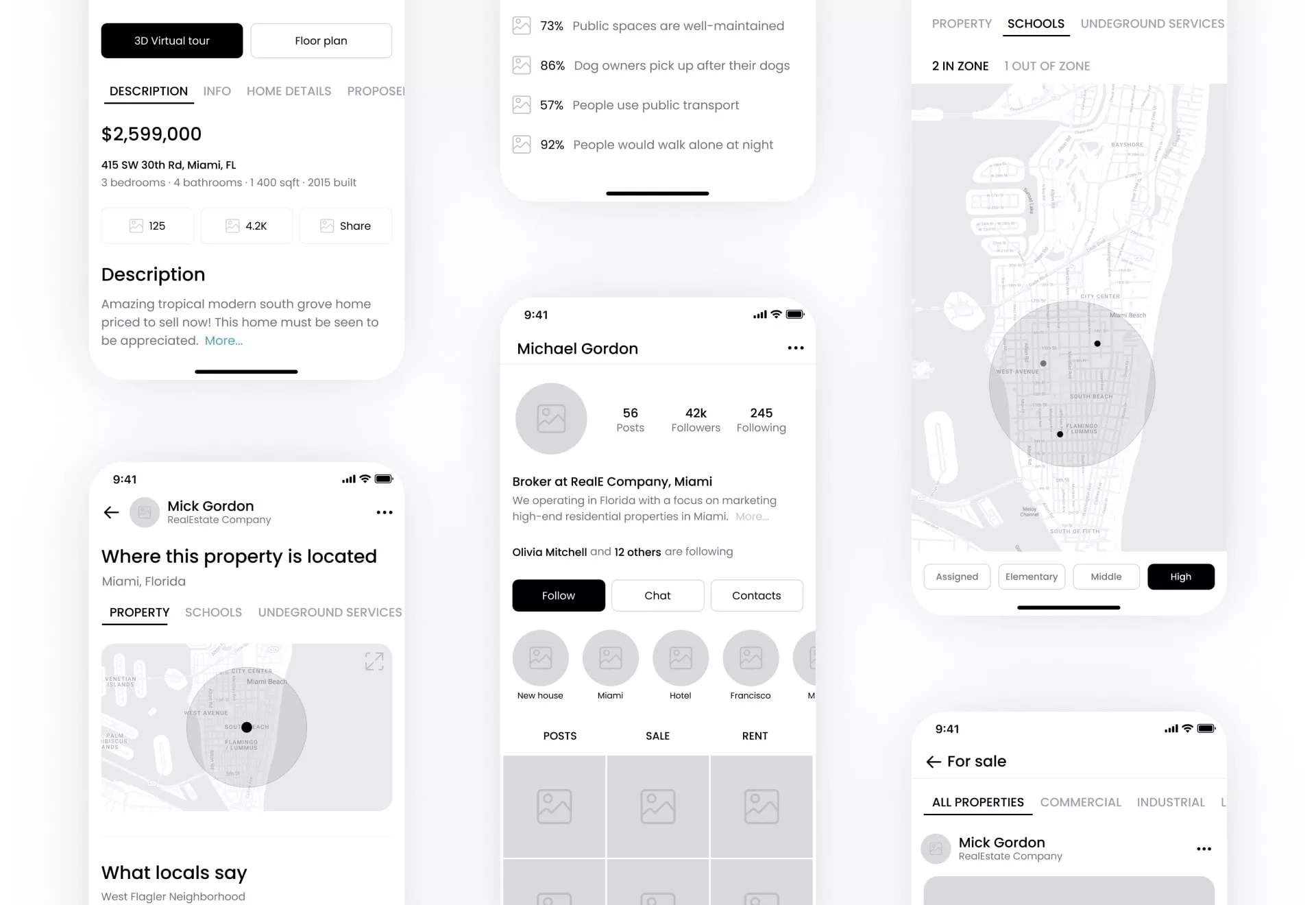 Result
During the course of our research, we created a functional prototype that served as the foundation for a comprehensive design. Currently, we are actively engaged in the development of the app.
Cast:
Andriy

Frontend Developer