10 tips on getting real with your startup ideas

Even though many founders dream of starting a tech startup as soon as possible, they're also secretly scared of not taking into account some small detail that will ruin the whole gig. But overplanning is no good for an IT startup: you need to quickly move from idea to result to ride the wave. We've already talked about lean canvas that make planning both quick and effective as well as sprint methodology for checking any idea in 5 days (isn't that awesome?) and here we'd like to introduce you to Getting Real success tips.
Getting Real approach is used by Basecamp (formerly 37signals), a company most famous for its web-based project management tool with the same name. The core idea behind Getting Real business concept is putting your product ideas into action as quick as possible with minimum resources.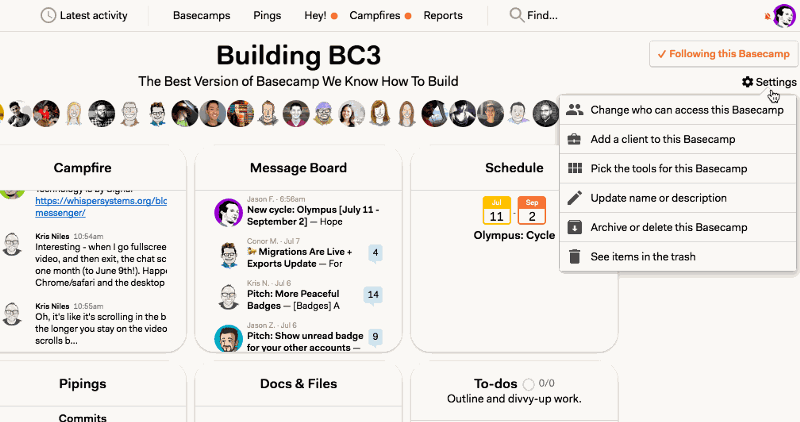 Source: Basecamp blog
With Getting Real your goal should be to build a meaningful relationship with the customers. This way they will keep coming back, recommend your product to their networks and act as advocates of your brand. We have put together a list of 10 startup tips based on this approach you, as a startup company founder, should take into account if you want to get real (and get awesome!) with your startup idea.
1. Have a one-point vision for your product
How do you start? Know what you're doing. If you can't explain what you're trying to achieve in one sentence how would you convince anyone to get excited about it or distinguish your offer from any other? Plus, your startup business vision will help you make right strategic and tactical decisions when turning ideas into action. A few examples for your inspiration:
Airbnb: Create an open world where everyone's at home and can belong anywhere.
Basecamp: Project management is communication.
Lyft (Uber-like startup): Providing communities with welcoming, affordable rides.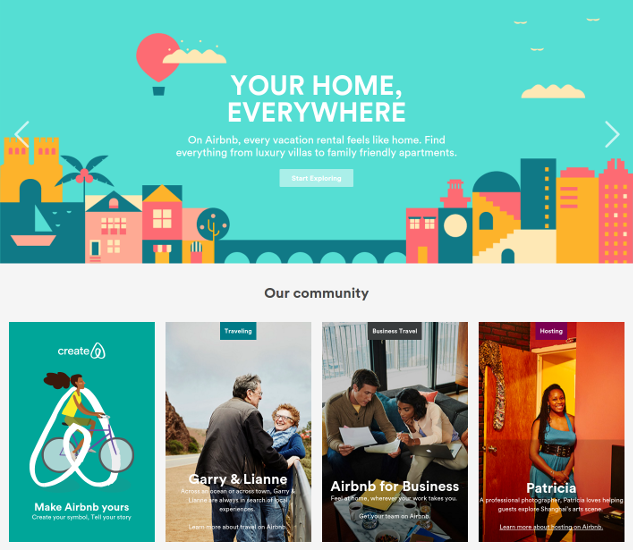 What's the difference between a mission, a vision and a goal? Read our article on Happy Startup Canvas to find out.
2. Stay lean
Lean startup approach means less people (you can build the first version with a team of three people or consider starting a startup with an outsource mobile or web development team) and choosing open-source and cheaper or simpler solutions when possible.
When working on our UARoads tech startup we used a lot of open source solutions (OpenStreetMap, Mapnik toolkit, Leaflet JavaScript library, etc.) that helped us to turn an idea into an app. Everyday UARoads receives over 1200 tracks from its users, and its growing community already includes more than 57,000 people.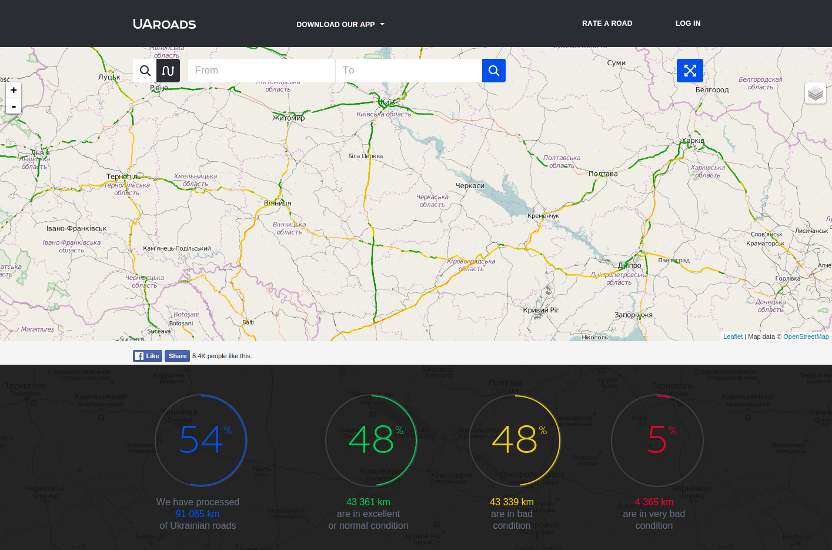 3. Have fixed deadlines and budget
Scope, time and budget are tricky: you can only get two of them when starting a company. So take an MVP approach and incorporate only must-haves into the first version of your product but stick to the budget and have fixed deadlines. Constrains like this will help to boost the creativity of your team and turning ideas into reality will become an exciting challenge for them.
4. Start building from the core
Basecamp calls it Epicenter Design: you're turning ideas into action starting with designing the most important part of the content. For example, if you are building something like Medium, a core component includes an e-publishing tool and an article and then goes everything else (profiles, menus, search filters, etc.) in order of its importance for your product. This way, starting from the day one you work on what's really important. For web apps the process looks like this:
Brainstorm and choose best web or app startup ideas.
Prototype your app or startup website on paper. Paper sketches are ridiculously quick and cheap to make and people tend to feel less attached to them, after all it took 15 minutes to make them, no big deal if they don't make it into an MVP.
Mockup.
Create your HTML screens.
Code them.
5. Offer less features
You are solving a problem, aren't you? Than stop adding bells and whistles that don't belong to the solution! Young users tend to choose products that offer less (Snapchat) and portray overcluttered services, such as Facebook, as boring. Make it a habit to first say "No" to any new feature, make it convince you that your product needs it.
Same great advice goes for feature requests: consider adding something after a bunch of your users have requested the feature over a period of time. For example, Twitter started auto-expanding tweet previews in 2015 — long after its initial launch.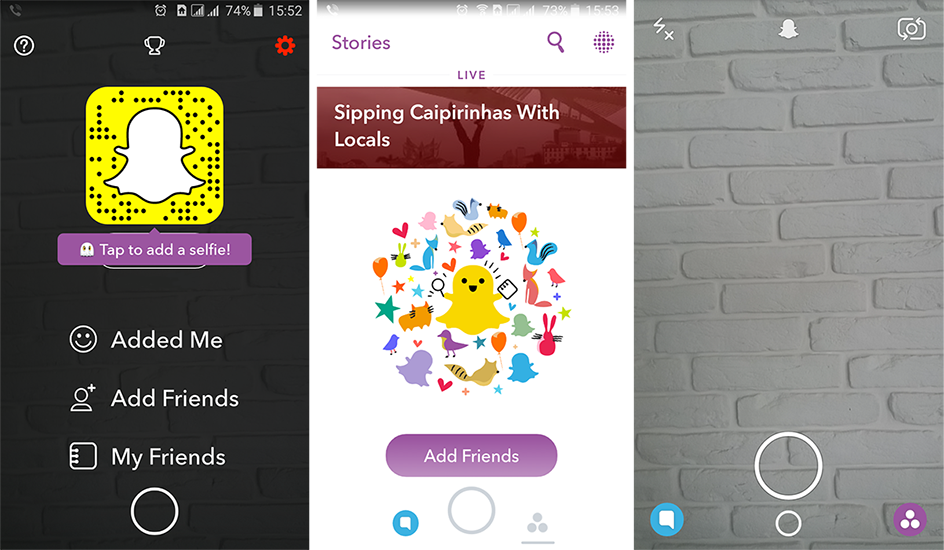 Besides, it's a good advice for avoiding feature loop: when creating a certain feature requires you to build another three features.
6. Avoid preferences
Do you want your users to get stuck on the preference screen and not even try your product? If you don't, than choose all those defaults for them. Users will complain if they don't like something but more often than not they'd be happy for not being forced into making lots and lots of adjustments before actually starting using your app.
7. Give your product some personality
How to create a startup people will love? Take your vision, blend it with what you know about your audience and create software that is not for everybody, software based on principles people can disagree with — and that's great 'cause there will be people who truly adore it and share your values. Take, Slack for example, a bunch of people don't like it but lots and lots of companies adore it!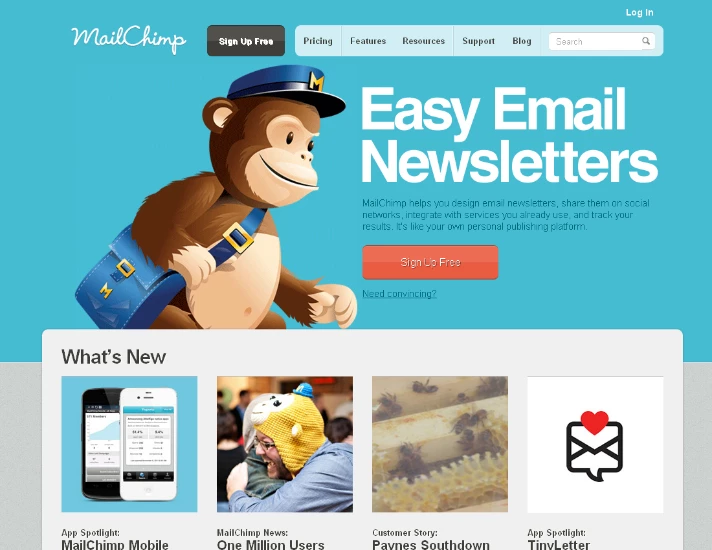 8. Create product that requires zero training
Users visit your FAQ page only if they encounter a problem, they don't need to read it to start using your product. Offer them a short onboarding and inline tips, follow user interface web design principles and you are good to go.
9. Stop solving problems you don't have
One of such problems is scaling. Founders tend to worry a lot about it but there's no such thing as a startup 100% ready for scaling. Besides, if you haven't acquired your first 1K users, what the point of worrying about problems you might experience when reaching 10K? Focusing on delighting your first customers bring your startup more good.
10. Build a pre-hype
Learn some startup PR from the Hollywood guys and go smart with your marketing efforts:
Start with a teaser a few months before the launch: open a startup blog, show your logo, give some hints of what you're working on, start acquiring first social media followers and keep them interested.
Two weeks before the launch switch into the preview mode: start talking about features and showing screenshots, use cases and videos. Give away a few early invites to influencers if you can afford it. Encourage people to sign up to get a notification about the launch.
Launch your product together with a renewed startup company website telling everything users should know about your product.
We hope that Getting Real startup business advice on how to turn an idea into a product will help you move from idea to a real product bringing profit.
If you need a reliable partner for prototype design and development for your mobile or web startup, stfalcon.com team will be happy to help — simply contact our managers.
Are you eager to gain valuable startup business advice that can shape the future of your entrepreneurial venture? Look no further than Stfalcon's whitepaper "7 Recipes on How to Get a Startup Idea." Learn how to harness innovation, foster creativity, and craft startup ideas that have the potential to disrupt industries and captivate audiences.