FinTech: The Full Guide to the Top Startup Sector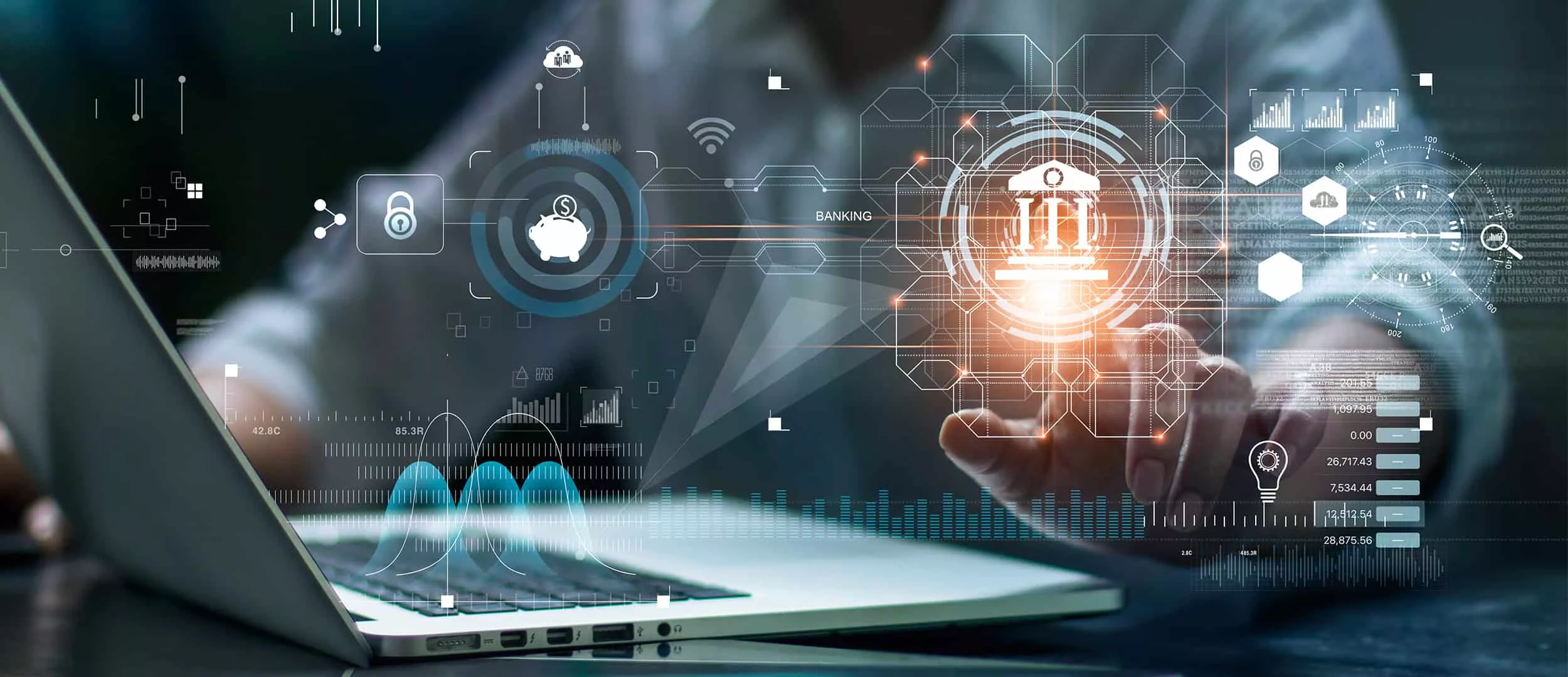 Financial technologies are becoming an increasingly important part of our lives. Taxi booking apps, mobile banking, and online money transfers are just a few fintech examples. In this guide, we'll talk about what is fintech, take a deeper look into fintech types, and consider how financial technologies are transforming the world.
The Ultimate Guide to the Fintech Sector
Fintech (financial technology) is technology applied in financial services or used to help companies manage the financial aspects of their business, including new applications, processes, and business models.
Fintech aims to help both customers and businesses manage their fin systems and processes efficiently, through specialized technologies, algorithms, and software.
Over the past 10 years, the number of fintech companies operating globally has enlarged, alongside people incorporating financial technology into their lives. Fintech provides an alternative to traditional sectors like banking, payment processing, and lending, by offering user-focused products and services. But what makes fintech the top startup sector?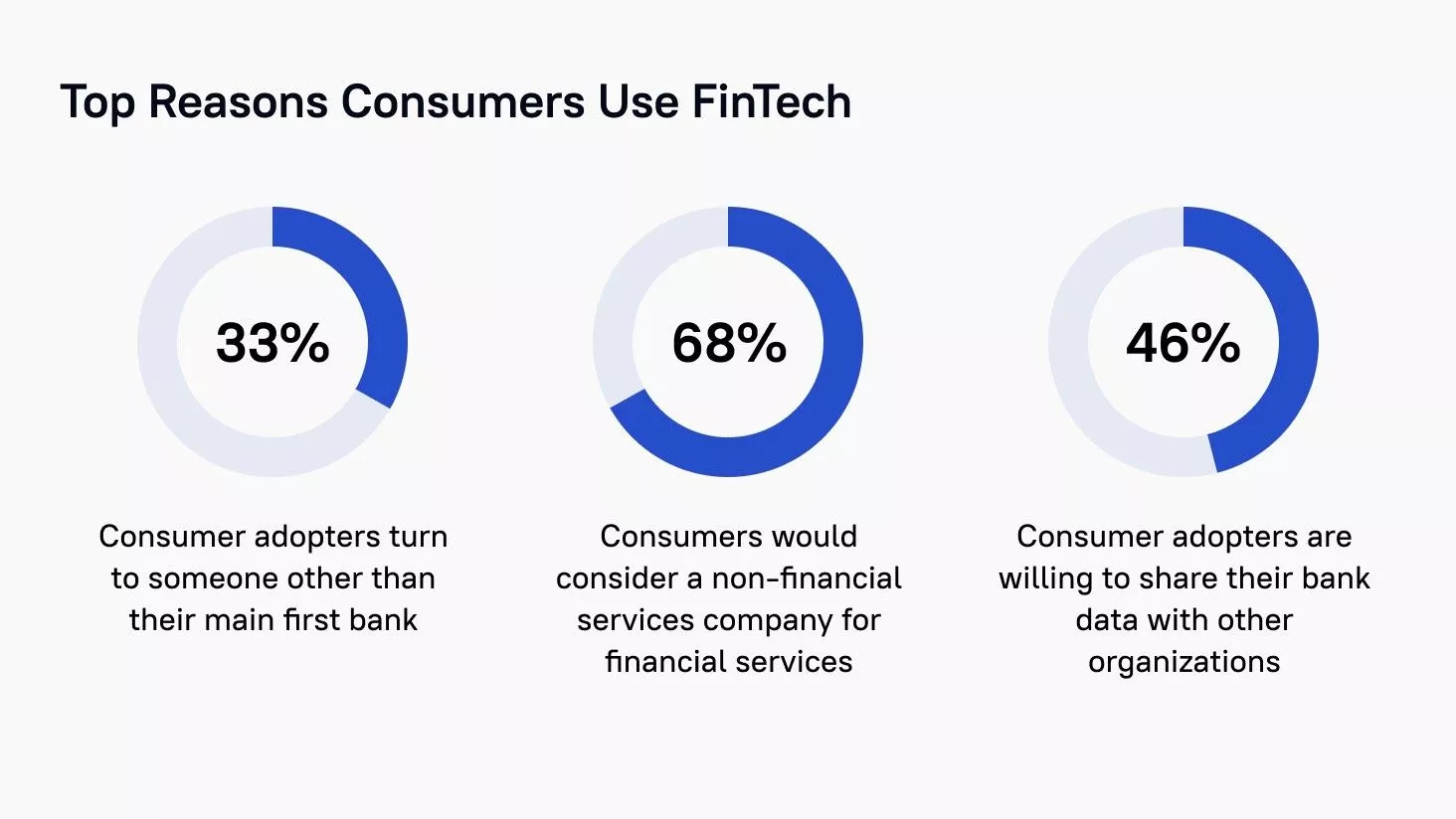 History of the Fintech Industry
Fintech isn't brand new, in terms of service. In one form or another, financial technology has existed as long as financial services. The word itself was first published in the 80s of the XХ century – the Sunday Times newspaper published an article by Peter Knight entitled "Fintech". He used the word to describe a bot that made changes to his email.
After the global financial crisis of 2008, fintech companies began to develop rapidly and significantly changed commerce, investment, asset management, insurance, and securities transactions.
Thanks to fintech the existence of cryptocurrencies such as Bitcoin became possible.
After the crisis of 2008, thousands of startups appeared, realizing that the trust of consumers of financial services in the old format was destroyed and the need for new financial business models was ripe.
Large corporations began to invest in fintech businesses, which were perceived as an alternative to the old business models of the financial sector. Traditional banks, on the other hand, had millions of customers who demanded new service standards.
The first people who needed fintech were startups. IT teams and enthusiasts were coming up with new financial solutions to help the average user abandon traditional, "unfair" banking while retaining its capabilities. Lending Club, the world's first and currently the largest peer-to-peer marketplace that connects borrowers and investors directly, allows you to borrow up to $40,000 without guarantors and collateral.
Sub-sectors within Fintech
According to KPMG's The Pulse of Fintech survey, among the fintech sub-sectors, record levels of investment through venture capital in 2017 were observed in the fields of insurtech and blockchain. Insurtech accounts for $2.1 billion (in 247 transactions), and blockchain - for $512 million (92 transactions).
Of the 25 fintech unicorns with a total valuation of $75.9 billion, only 4 were created in Europe. These are TransferWise, Funding Circle (Great Britain), Klarna (Sweden), and Adyen (Netherlands). The rest of the companies are in Asia and (mostly) the USA.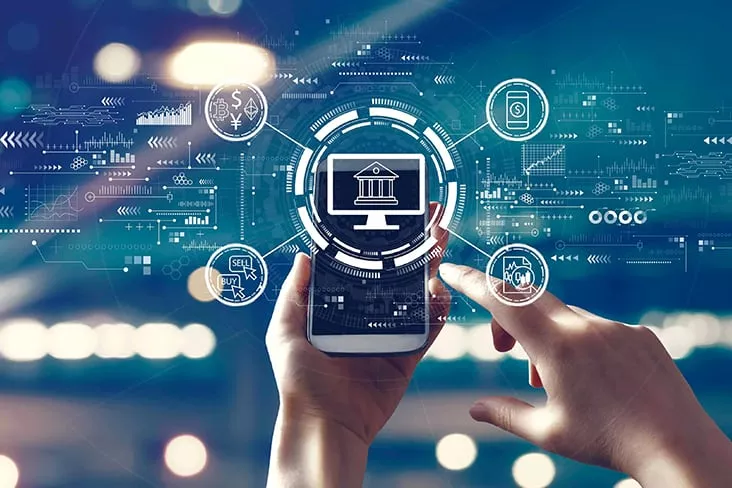 Banking
The first stage of fintech development took place during the late 1990s and before the economic crisis of 2008. It was then that companies such as PayPal, Ant Financial, Alipay "mobile wallet" and others began to grow rapidly.
The second stage began in 2008. Moreover, it was the banks themselves who pushed it. Many of them during the crisis and in the first years after it closed entire areas of activity, and most importantly, they began to raise prices for their services and are very reluctant to issue loans. Or rather, "reluctantly" is not even the right word. Banks simply closed lending to a significant number of the population of countries that did not meet certain criteria. This happened, for example, in the vast Asian region.
As a result, many young fintech startups have emerged. New financial technologies extremely quickly, as always happens with computer technologies, began to fill the niches left by banks. And since lending brings more than half of the profits of banks, it is logical that it is in this segment that a particularly large number of startups in fintech have emerged.
Back in 2015, there were about 500 startups working in the field of fintech in the US and UK alone. Here, the system of relationships with clients was the most flexible: they were offered a variety of online models, used alternative non-bank financial resources - and as a result, made people (as well as organizations and firms) the most profitable loan offers.
Of course, this has not gone unnoticed by the banks. Financial "mastodons" began, to the best of their ability, to unite with some fintech sites. For example, the largest US bank JPMorgan has found a fintech partner – OnDeck.

Cryptocurrency
There are more than a thousand cryptocurrencies in the world, but the top is bitcoin.
Cryptocurrency is a new type of asset that is different from our usual money or other financial assets. It differs from money in that you own the currency directly and for this, you don't need a bank or some licensing authority. Stored in a personal digital wallet.
A unit of cryptocurrency is a result of complex computer math calculations.
Cryptocurrencies are processed in a distributed public ledger – blockchain, where records of all transactions are stored, and updated by currency holders.
Units or coins are created during the mining. Mining is a process in which the processing power of a computer is used to solve complex math problems, as a result, coins generate. Users also buy cryptocurrency from brokers and then store and spend it using digital wallets.
Cryptocurrency is not a material object, it is a key that allows you to move a record or unit of measure from one person to another without a trusted third party.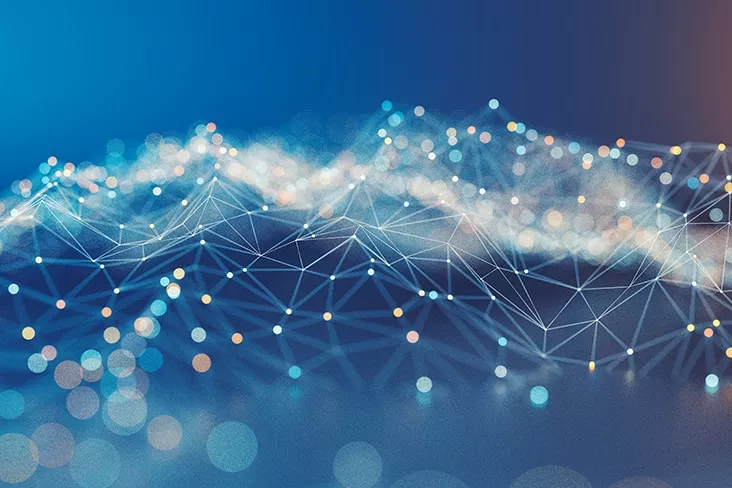 Blockchain
Blockchain is a decentralized distributed ledger that tracks transactions in digital assets. They can be anything - real estate, money, land, or intangible goods. For example, patents, copyrights, and branding.
Technology reduces risks and costs for all market participants. In addition, a huge number of payments are made quite quickly.
Usually, transactions in commercial banks, money transfer services, payment processing credit centers, and other third-party services take at least a day and charge a fee for the service.
Moreover, banks have weekend and holiday working hours, which are not always convenient for customers. By sending money through the blockchain, users have no geographic or time restrictions.
Transactions are carried out in just a few seconds, and confirmation of transactions takes from a few minutes to several hours. All payments in the blockchain are irreversible, so confirmations are important to protect against online fraud.
The transparency of the network allows for complex interbank and stock exchange calculations, financial calculations in international holdings, as well as open electronic voting, E-notary, and confirming copyright on digital content.
Investment
Investing money needs expertise and costs, investment is traditionally a sector with very high barriers to entry. But fintech democratizing this sector. An example is the Digital investment management company Nutmeg. The company helps people to build global portfolios through its online platform. The firm's wealth management specialists build a portfolio based on the investment preferences of each user, including risk levels, whether they want to concentrate on socially responsible investment, and how fast their capital is invested.
Insuretech
And if fintech is a combination of innovative technologies at the intersection of information and financial services, then insurtech is new technology related to insurance.
For example, telematics in auto insurance, when a device is installed in the car of the insured, thanks to which you can track your driving style and calculate an individual rate, which will allow you to be more flexible in your insurance policy.
Inshurtech completely breaks the stereotype about insurance as an entirely paper industry. Today, insurance is a lot of innovation and online services, and only those companies that understand this will remain on the crest of the wave.
Payments
This is when you transfer money to an account in the service and pay for services and goods through it, and not from a bank card. The segment is the second largest in fintech. It employs 21 of the 100 largest companies.
The segment leader in the world is PayPal. One of the first payment services in the world, founded in 1998. Allows you to use the account to pay for goods and services, as well as to transfer money. Over the past year, the company's shares have grown by 89%.
Lending
Lending is a sector that has become faster and simpler with the help of fintech. It would take months for a loan to be approved, but fintech startups are providing an optimized solution to this issue. It uses mobile applications to boost usability and AI to assess a borrower's capability to pay back a loan, so fintech lenders can process, and approve loans within 24 hours.
iwoca is an example of such a company, the firm offers short-term loans to small businesses. And unlike traditional banks, which require deposits from borrowers, fintech companies like Lendable and Zopa provide peer-to-peer lending.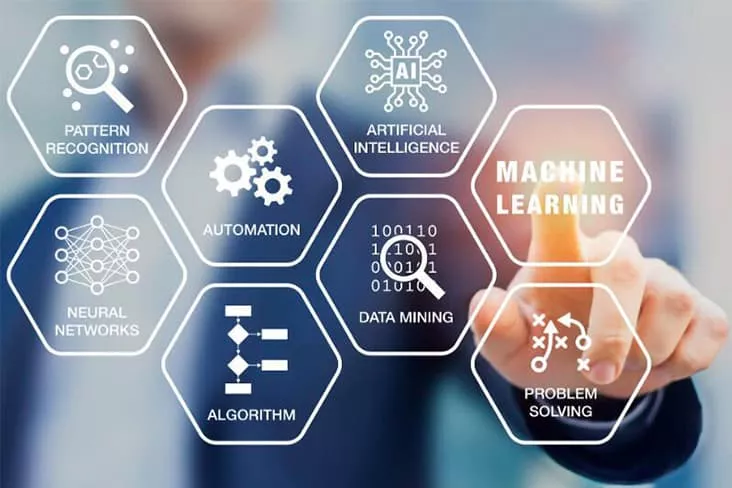 Machine Learning and Trading
Today, financial services companies have been empowered by machine learning, which is a series of processes that empower computers to make predictions based on known properties extracted from training data. The crucial thing in ML is data. Computers analyze new information and compare it with existing data to find patterns, similarities, and differences. At the same time, their ability to more accurately and efficiently analyze data, classify information, and make assumptions is constantly improving, which makes it possible to make better decisions based on data.
Robo advisors. This is when artificial intelligence manages your money. You choose the expected return and investment period, and the robot analyzes the situation in the economy and business of companies according to the specified parameters in order to distribute the money as efficiently as possible. This reduces the cost of financial advisors and reduces the risk of human error.
Cybersecurity
Сybersecurity is closely linked with fintech, although it is a separate industry. Digital security plays a crucial role in financial technology companies it helps to ensure the safety, and compliance of their products and services and helps to develop clients' trust.
Cybersecurity and data protection risks don't have borders, which leads to their spread between sectors and countries, and governments are working hard to cope with this problem. The level of awareness of cyber threats in different countries is quite high, and most jurisdictions have mechanisms in place to protect financial systems.
Fintech Regulation
Financial operations are the hardest regulated sectors in the world.
As technology was integrated into the financial sector, regulatory problems for companies enlarged. The problems with the function of technology in some institutions or the tech industry's impatience to "destroy" the finance system. For instance, attacks from hackers.
Conclusion
Fintech is growing all over the world now because new services are more convenient than traditional ones and they have many areas of implementation.
Consumers benefit from a greater choice of products and services because they can be purchased remotely, regardless of location. Fintech companies usually don't need to invest in physical infrastructures, such as a branch network, so they can offer consumers better terms for their services compared to traditional companies.
But it's hard to say which service or company will survive. Competitors, market changes, and politics will change the composition of the sector's participants.
Stfalcon offers fintech services to contribute to the existing market. So don't hesitate, to contact us and we will help you to build a strong product.