What is Hive Social? Everything to Know About Viral Twitter Alternative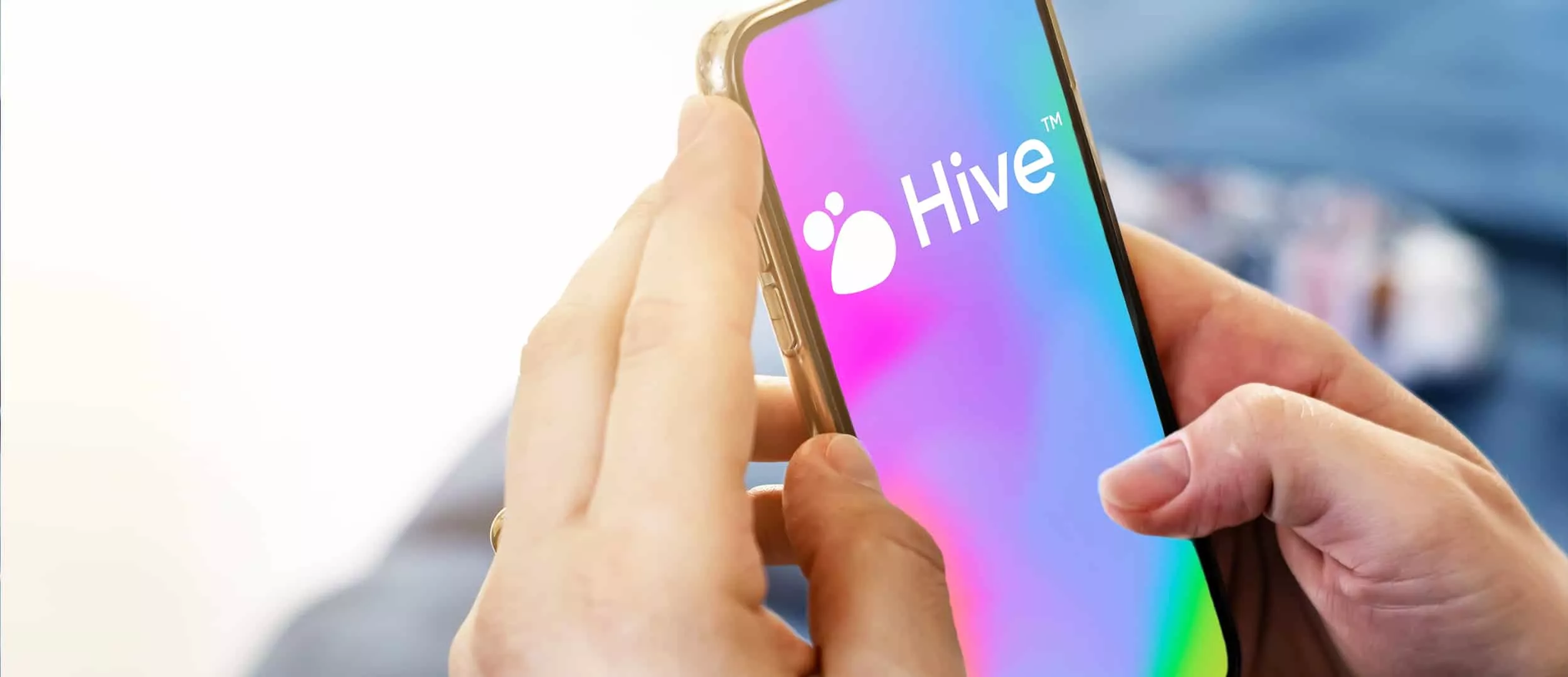 Find out what is Hive Social and why everybody is talking about it as a Twitter alternative. The main features of the app that you would love.
What is Hive Social?
Since Elon Musk bought Twitter there have been a lot of issues that have pushed Twitter's fans away, some of them: the Twitter Blue subscription was implemented, then redacted, allowing Donald Trump back, and a lot of bugs.
Hive Social app is the latest to gain popularity, an application that combines some of the features of Instagram, Twitter, and even MySpace.
Hive Social was launched in 2019, by 24-year-old founder Raluca Pop. It is said to be the Twitter alternative, with its chronological feed, profiles, and lead posts while taking inspiration from Instagram visuals.
Hive Social has already reached 2 million downloads and the usage of the app is growing.

Hive Socia as ​​Viral Twitter Alternative
Recently social application Hive Social gained the top of the list of most popular through free apps in the App store — above TikTok, YouTube, Instagram, and, of course, as alternatives to Twitter and Facebook Twitter. Elon Musk's Twitter takeover has prompted a large number of users to leave the app into Twitter alternative Hive Social, which has grown to more than 750,000 users since November 17.
Hive is founded by 24-year-old CEO Raluca Pop, who also nicknamed herself Kassandra when people have difficulty pronouncing her Romanian name. Raluca Pop is a self-taught coder, and the idea of the app came to her, while she was in high school She and two team members – marketer Pablo and developer Josh managed the app.
"We've really created and maintained a safe and healthy community. If you get on the app, it just feels really pleasant and relaxed," she said.
November 17, at first wasn't a special day accordingly to Raluca Pop, but then Hive started trending on Twitter.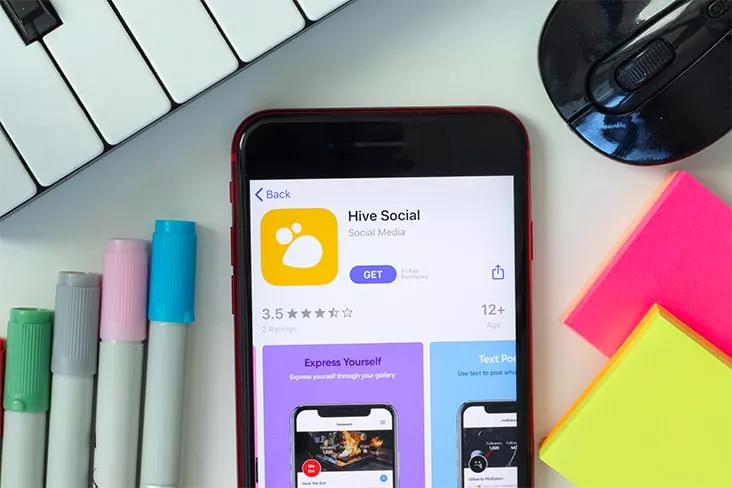 K-pop fans accepted Hive Social as a new field for expression. A post about Hive from a fan of the group Treasure received 11,000 likes. Another wave of subscriptions was due to the Star Wars fandom.
More than 80,000 people decided to create accounts on Hive Social app between November 17 and November 18. "Our servers did crash. We were working frantically on Friday to get them back up."
On November 21, the app reached 1 million users. It was the exact time Pop's team had released the Hive Social app for Android and 250,000 users had joined.
'Zero Tolerance' on Hate and Bigotry
One of the reasons for Hive Social's popularity is that users believe that racism and bigotry won't be on this platform, while Elon Musk's Twitter appears to allow it as free speech.
Hive posted on Twitter that it has zero tolerance for bigotry and hate, and such controversial personas as Donald Trump and Andrew Tate who was banned from Twitter in 2017 for misogynic views, are overall banned.
There was written a post by Hive that 'white supremacists are also deleted, no warning.'
The popularity came to Hive while there increased racial slurs since Donald Trump's ban is lifted, and the Twitter Blue subscription made everyone a verified user.
This can be one of the reasons why so many users choose Hive.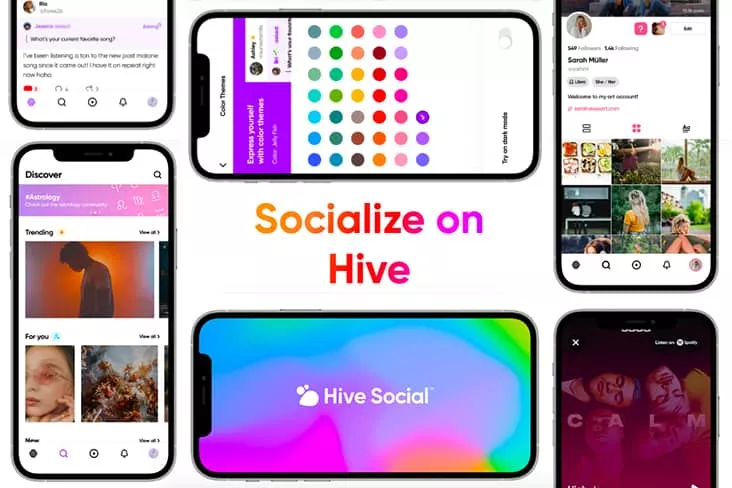 Why Do Users Love Hive Social?
Hive is a Twitter-like app, its feed lets users follow various topics, like science and arts, and has hashtags that help to discover similar content.
Users can also like, comment, and make reposts, as is the typical approach on many social networks.
You can also add music to your profile, which was inspired by MySpace which was the first social media platform.
Users can even upload nudes to the Hive and it can be tagged as NSFW, but Hive notes that they are not going to be an OnlyFans competitor.
Key features of Hive Social app
Image and Video
You can upload different visual content
GIFS
Post and Comment with GIFS to engage with friends
Polls
Create polls to engage with the community
Profile Music
Express yourself with the help of music in your account
Color Themes
Choose between 35+ different colors to fit your tastes
Be Proud
You can even share your zodiac sign and pronouns
While these features are not new, it has zero tolerance for hate and racism which is liked by a large number of users looking for alternatives to the Twitter app.
Hive Social Drawbacks
When you download the Hive app on your iPhone, there may be several lags. The app had issues with registering through email. You may have a pop-up message noticing that the device was blocked for "unusual activity." Despite this, you can easily create an account by phone number, but there is still no two-factor authentication.
The interface is much more look like Instagram than Twitter: image-driven, but a great feature is that you can upload text-only posts. There may be trouble with the search function to find people. There are a lot of people with the same username – a lot of profiles with an @Karen username, for example.
But still, this is a good alternative to apps like Twitter and Instagram.
Final Thoughts
Hive Social already has 2 million signups since Elon Musk took control of Twitter. Hive gained huge popularity after Trump's account was unbanned on Twitter. People are attracted to an app like Twitter – Hive, by zero tolerance for hate and bigotry. The application continues to develop and is now managed by three teammates CEO Raluca Pop, marketer Pablo, and developer Josh.
Hive Social app may still have some errors, but it developing fast and is managed only by three teammates that work day and night. It has great features such as attaching music to your post, like in the good old MySpace days. And we can assume that Hive can replace Twitter in the near future.
About the Author
Andrii is an Android developer with more than 6 years of experience in building, integrating, and maintaining Android apps. He has a strong background in the development of enterprise-level software and applications. As a writer, he wrote numerous articles on app development. Currently, he is working with the Stfalcon team.