How To Make An App Go Viral

There's nothing more desirable than making an app go viral. Virality is gradually becoming a synonym of success. But what makes some apps go right to the top charts? We tried to figure it out in this article.
There's nothing more desirable than making an app go viral. Virality is gradually becoming a synonym of success. But what makes some apps go right to the top charts? We tried to figure it out in this article.
What Is Virality?
Virality or viral sharing is the quality of an app that makes users share it across different platforms and channels of communication (like a virus, obviously). The best thing about a viral app is that it ensures a new level of promotion that's way more effective than any form of paid advertising.
For example, remember Pokemon GO, one of the best viral apps 2016 was known for. By adding gamification elements to real-life experience, they managed to achieve something unreal:
According to ComScore's report, the number of daily users of the app rose from zilch to 28,5 million in less than a month. That's exactly what going viral stands for.
By the way, learn how much it will cost to development a similar app here.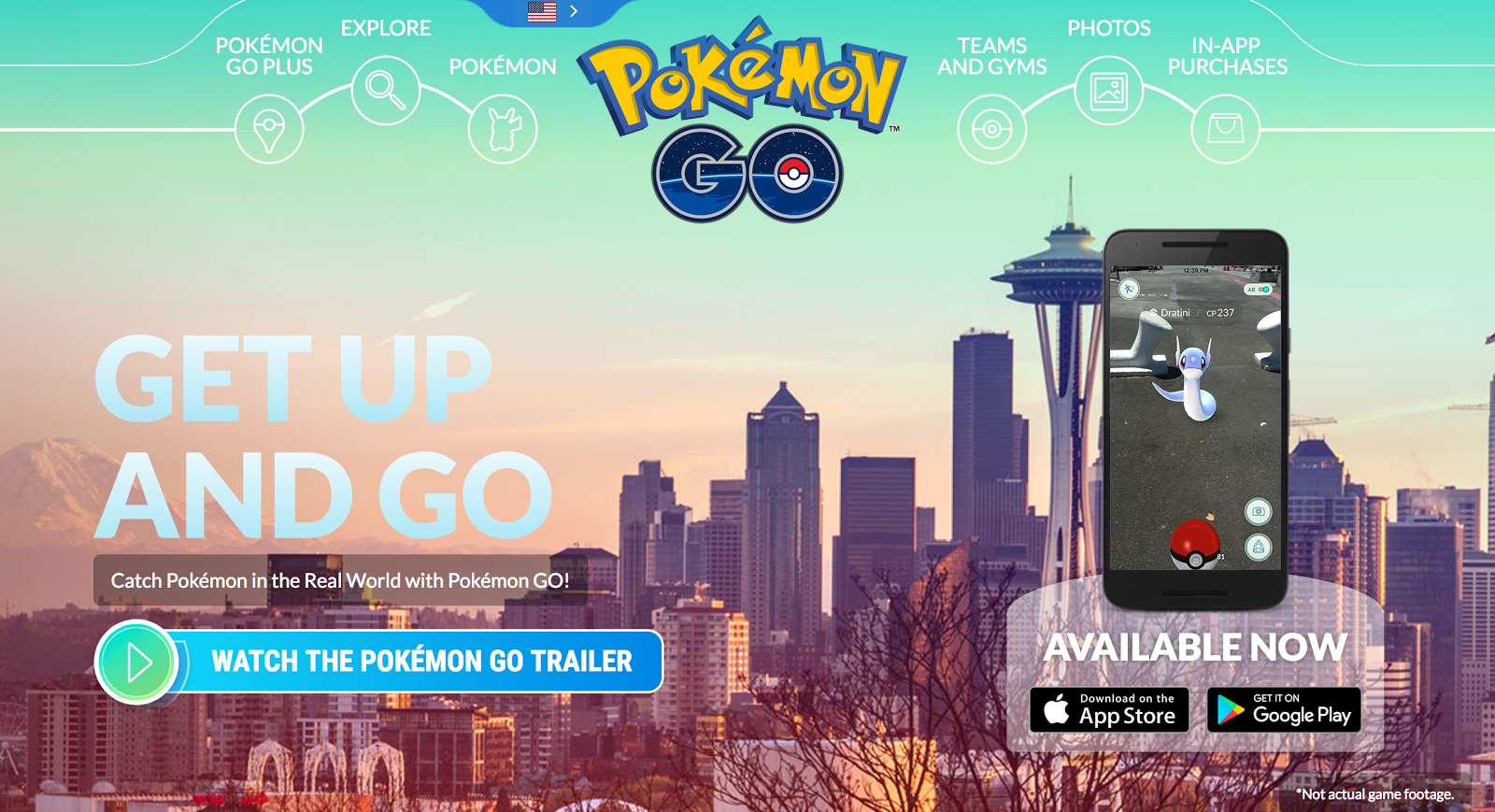 Certainly, there's a psychological aspect underlying any viral mobile apps. If you succeed in evoking strong (or even controversial) emotions, chances are the users will want to share it with their social circle. An alternative is to make them be proud of themselves — this is also likely to result in hundreds of clicks on those cherished share buttons.
How To Make Your App Go Viral?
Certainly there's no resting on laurels after you've created a cool app. To achieve virality, you'll have to put some effort. Below are some of the most important aspects that underlie the success of a viral app:
1. A viral app should deliver value
If you want your app to go viral, make sure that it either delivers great value to the users or is somewhat extraordinary. If you fail to do that, users will be uninterested in sharing their results or recommending the app.
So the best advice is to create something unique so as to make users truly engaged. This will, in turn, result in more likes and shares.
Follow the example of Nimses, one of the most successful viral apps 2017 brought us. The idea behind it is revolutionary. An app converts every minute of your life into a virtual currency — nims. Sounds a bit sci-fi, doesn't it? Well, that's not all. The creators of the app plan to make it a real means of transfer, using which users will be able to buy goods and services.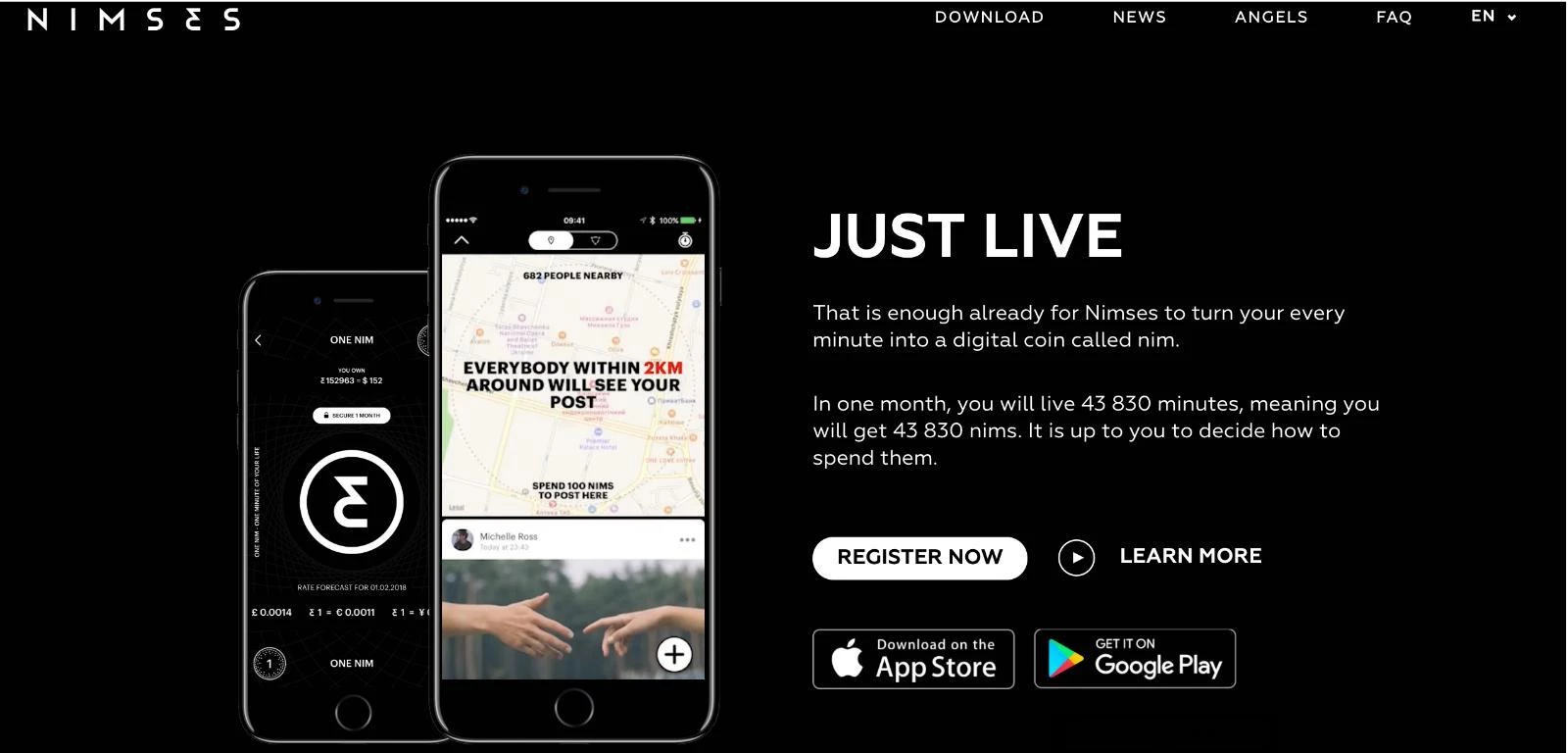 2. User-friendliness is always at the heart of virality
The worst thing that can happen is an app with a great idea spoilt by user-hostility. No need to say that such an app is unlikely to go into a viral loop. Thus, it is paramount that you design an app in such a manner that its users won't need to figure out what to click to complete a certain action.
Simplicity always comes first in this case. If design is intuitive, users will be absorbed by the overall experience and foster virality by inviting their friends to share the experience. Otherwise, they will be tired of the constant struggle to understand how it works.
Remember to make social share buttons easily accessible. Inviting lies at the heart of the most viral apps of all time, so make this action simple, for God's sake. A common mistake is to provide too many share options. Users don't want to make a hard choice, so limit them to 2 or 3, instead.
A great example of simple user interface design is the app 2048. What's more, thanks to the spirit of competition in the app, users are prone to boast their results with friends on social media.
Learn How impact mapping can help you in creating a viral app.
3. Limited access as a way to lure more users
So as to raise interest in the app and make it go viral eventually, access to it should be somehow limited at first. As you know, the most tempting things are hard to get. Moreover, if you need some time to scale the app, creating a line of users hungry for the app will help you gradually adjust it to increasing audiences. Meanwhile, you'll keep aware of the problems they might experience.
But the best thing about waiting lines is increasing buzz around the app. Users will subconsciously want to join an exclusive circle even if the app is not that revolutionary. They will share and talk about it with their friends working as your word-of-mouth marketing channel.
Check out Inbox by Google, for instance. This is an email client that was launched on invite-only basis at first. As a result, people all around the world were obsessed of the product, mentioning it in all kinds of social networks. No need to say, it made the app go viral even before it was made accessible to everyone.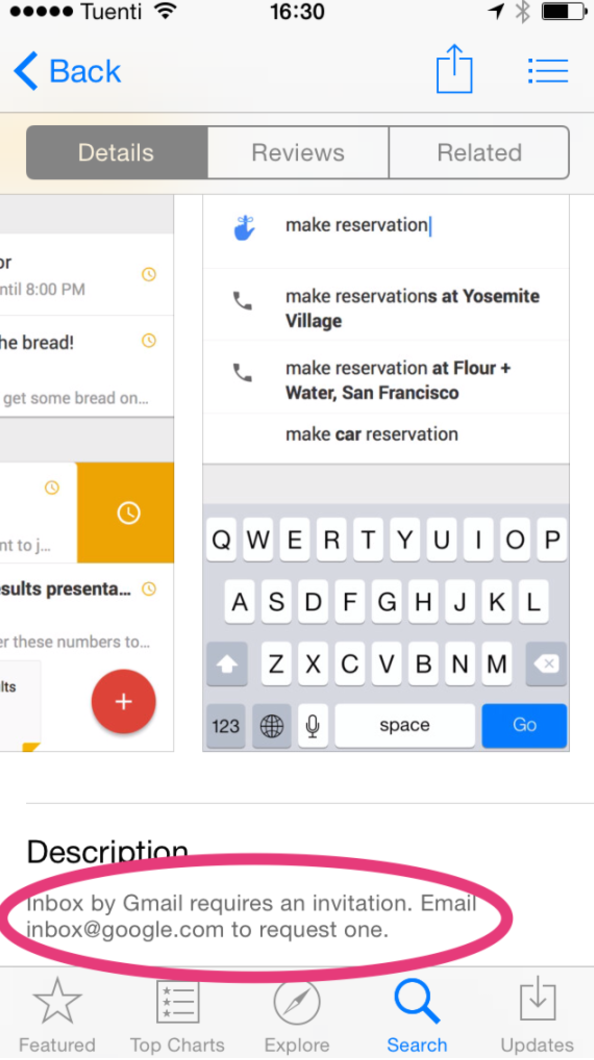 A more creative way to use lines works the following way:
Get in line;
Invite a friend;
Get to the top of the waiting list.
People hate waiting so they will do anything to get access faster. Hence, lots of engaged users and a viral app.
4. Gamification and rewards an incentive to share
Here's the thing. Users will be more likely to perform the actions you want if you provide some sort of motivation.
Moreover, according to Kiip, a full 84% of users consider rewards as the best form of mobile marketing.
Rewards can be really diverse. Think of items unlocking special in-app features, memorable badges for completing certain actions, or a limited premium package if you offer such. In this case, gamification elements will keep the users engaged, while rewards will trigger the actions you need.
Here's a great example of how Dropbox successfully uses referral program, where users get free extra storage for inviting new people to the app.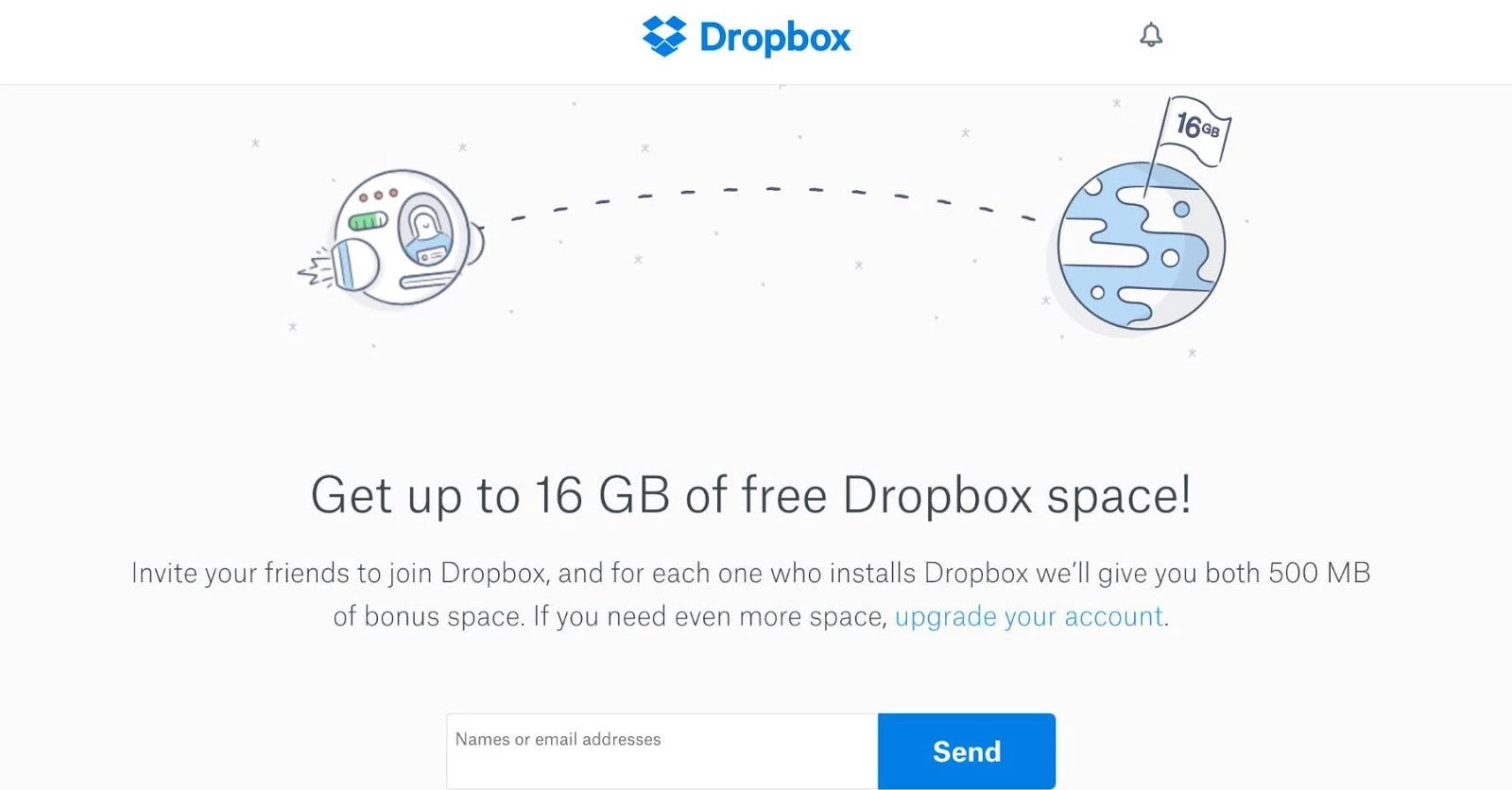 This is a real win-win case: Dropbox attracts a lot of new users through referral system, while users enjoy extended functionality. That's a proven mechanism that made the app go viral.
Mind, however, that a reward should be comparable to the action you want your users to complete. To do that correctly, measure the cost of acquisition of a new client, and offer a reward for a referral that is a bit smaller than that. For instance, if your cost of acquisition is 100$, don't offer a 10$ discount. Think of at least 50$.
Besides, rewards should increase progressively with the complexity of performed actions. Otherwise, users will not see sense in sharing the app further, decreasing your chances of going viral.
Wrap Up
Virality is what every mobile developer considers the highest achievement when launching the app. A viral app won't be lost in the archives of app stores, meaning that your efforts are not in vain.
So here's the list of things you should consider, when planning to make an app go viral:
Create unique experience and deliver value to the users;
Make sure that your app is simple to use;
Draw attention to your app by limiting access at first;
Reward users for actions you want them take
.
However helpful these recommendations are, an app cannot go viral without proper user experience and quality development behind it. No need to worry though. We have significant experience in mobile development and will make sure that you get the best solution possible. Contact us to find out more.
In the fiercely competitive landscape of mobile apps, getting your creation into the hands of eager users requires a strategic approach. Unlock the potential of your app by downloading the Stfalcon whitepaper "How to Get Your First Client" today and embark on your journey to harness the viral power that can drive explosive growth and elevate your app to the next level of success. Your app's virality begins here.