5 Best Medical Billing Software in 2023: Reviews, Features and Prices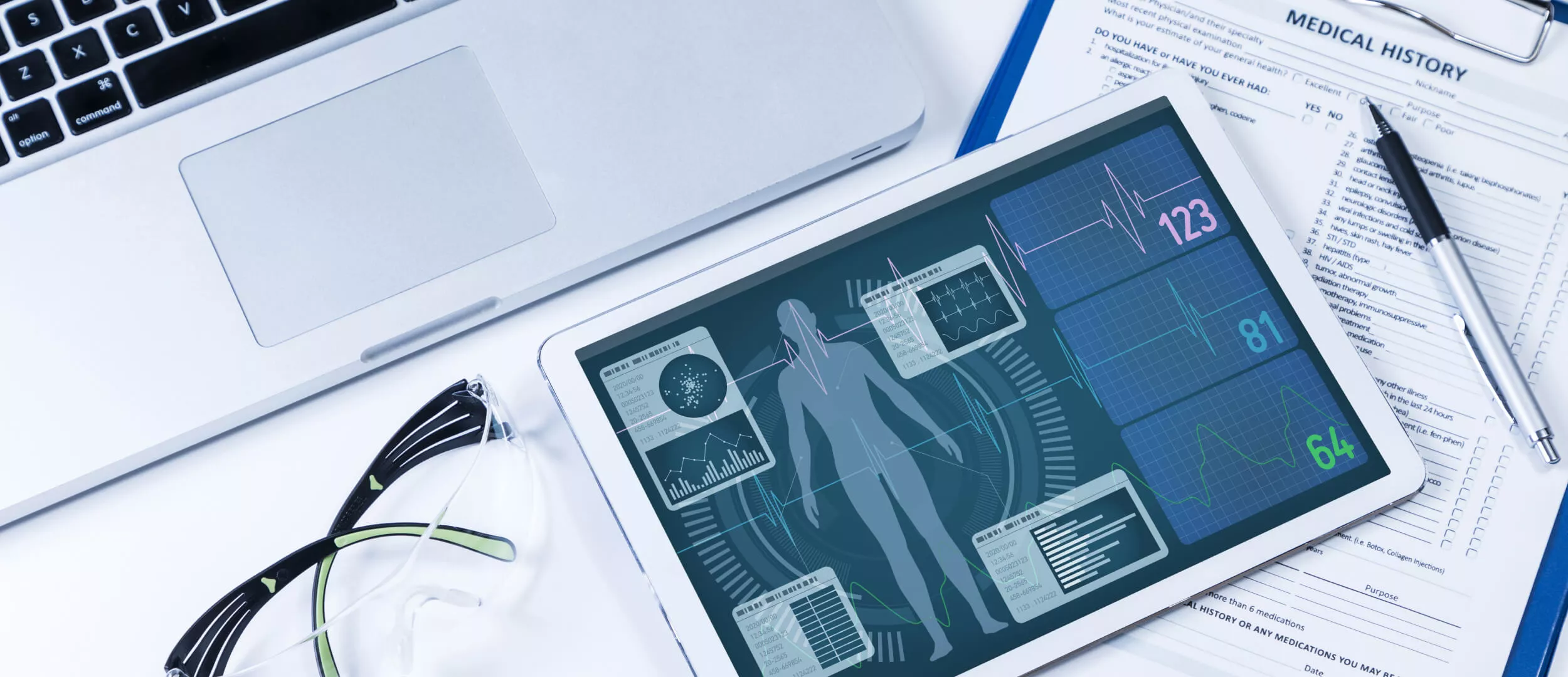 In 2023, the world of healthcare is changing rapidly. Medical professionals are always on the lookout for ways to streamline their operations. One critical aspect of this is medical billing – the process of submitting and managing patient bills.
Traditional paper-based medical billing processes are not only time-consuming but also prone to errors. This results in delayed payments, frustrated staff, and unhappy patients. According to recent statistics, the healthcare industry spends a staggering $42 billion each year on billing-related activities. However, by going to fully electronic transactions, the industry can save a remarkable $20bln. This is almost 50% of the current annual expenditure.
So, where does the solution lie? The answer is to adopt the best medical billing software. Today, we will review some of such products. We will also see what benefits these solutions offer.
What is Medical Billing Software?
Medical billing software is like a digital helper for doctors, clinics, and hospitals. It's a computer program designed to make billing and payment tasks easier in the healthcare world.
How does it work?
A person visits a doctor for a check-up or to get some medical tests done. The doctor's office needs to create a bill for their services. That's where medical billing software steps in.
Gathering information. The software collects information about the services you receive. This can be the doctor's fees, the cost of tests, and any medications prescribed.
Creating the bill. It puts all this information together to create a bill, just like a cashier tallying up your grocery list.
Sending the bill. It is then sent to your insurance company or you, depending on who's paying. It can be sent electronically or on paper.
Tracking payments. The software helps keep tabs on who has paid and who still owes money. It's like a personal finance manager for healthcare.
Managing records. It also stores all this billing information in a safe and organized way. So, if you ever need to look back and check what you were charged for, it's all there.

What are the Benefits of Medical Billing Software?
Accuracy matters. With this software, the chances of errors go way down. It helps avoid mistakes that can lead to payment delays or billing disputes. Thus, it means less stress for both healthcare providers and patients.
Time saver. The software can do tasks faster than humans. It can generate bills, process claims, and even track payments in a jiffy. That means healthcare professionals have more time to focus on patient care.
Streamlined workflow. Billing software keeps everything organized. It stores patient information, appointment details, and billing history in one place. No more rummaging through paper records.
Compliance confidence. Healthcare billing is filled with rules and regulations. Medical billing software helps providers stay compliant with laws and billing codes to avoid legal issues and headaches down the road.
Patient communication. Some software can send automated reminders and statements to patients. This friendly nudge can help patients remember to pay their bills promptly.
Cost savings. While there's a cost to buy and maintain the software, the benefits often outweigh the expenses. Fewer errors mean fewer disputes, less time spent on billing, and, ultimately, more revenue.
Patient satisfaction. Patients appreciate clarity. With the transparency and accuracy provided by the software, patients can better understand their bills. As a result, it leads to higher satisfaction levels.
5 Best Medical Billing Software in 2023
Let's review top medical billing systems software this year. We will analyze their features and prices.
TheraNest
TheraNest is more than just medical billing software. It is an all-in-one practice management solution designed to make your life easier. Whether you're managing a small private practice or working in a large clinic, TheraNest has got you covered.
Invoices can be printed, emailed, or added in batches to the Claims Awaiting Submission page to streamline your billing process. TheraNest lets you securely charge multiple credit cards simultaneously, making payment processing a breeze. It doesn't involve complex applications or additional fees.
With TheraNest, you can store unlimited client files in one secure location. It ensures that all your client information is readily accessible and well-protected. No more searching through stacks of paperwork – everything you need is just a few clicks away.
Features:
Simplified insurance billing workflows
Daily billing reports and invoice aging reports
Unlimited files storage
"Card on File" program
Batch Invoicing and Batch Statements
Multiple credit card support
Ability to create, print, and email invoices and superbills
Over 1,000 prewritten progress notes and treatment goals with Wiley Practice Planners
Process ERA/EOB files automatically
Ability to create CMS-1500 forms
Up-to-date CPT Codes & CPT Code Modifiers
Price per 30 people: $39 per month
TherapyNotes

TherapyNotes is a specialized medical billing software designed with mental health professionals and therapists in mind. It offers an all-in-one solution for managing your insurance billing needs. From verifying eligibility to posting payments, it's all conveniently integrated into your EHR.
You can keep track of outstanding payments with insurance and client aging reports. Inform clients about open balances and provide activity records with client statements.
Say goodbye to the paper Explanation of Benefits (EOBs). TherapyNotes allows you to post insurance payments by enrolling in ERAs (electronic remittance advice).
The best part? It's free to enroll, and TherapyNotes even helps you post payments quickly by extracting information from ERAs.
Features:
Real-Time Eligibility (RTE)
Electronic Remittance Advice (ERA)
Insurance claim status tracking
Statements and billing reports
Quick and easy superbills
Aging reports and client statements
Built-in regulatory health data submission
Merit-based Incentive Payment System (MIPS)
NC HealthConnex
Price per 30 people: $59 per month
SimplePractice

Billing can be time-consuming, but SimplePractice streamlines the process. You can create and send electronic invoices, statements, superbills, and CMS-1500 forms with just a few clicks.
One of the standout features of SimplePractice is its AutoPay functionality. With AutoPay, you can save time and avoid uncomfortable payment conversations by enrolling your clients in automatic payments.
Moreover, SimplePractice offers exceptional customer support to assist you every step of the way, ensuring you get the most out of the software.
Features:
AutoPay enrollment
Online Client Portal for easy client payments
Integrated credit card processing with bank-level security
Generate CMS-1500 forms, digital invoices, superbills, and statements
Detailed appointment billing history and payment insights
Allocate payments to specific invoices
Price per 1 user: $29 per month
CureMD

CureMD is designed to streamline revenue cycle management for healthcare practices. The software simplifies the process of submitting insurance claims. It checks claims for errors before submission, reducing claim rejections and denials.
CureMD generates accurate bills and invoices, making it easy for patients to understand their charges. You can also set up automated payment reminders. Keep a close eye on your practice's finances with CureMD's robust financial reporting tools. Monitor payments, outstanding balances, and revenue trends effortlessly.
Features:
Comprehensive revenue cycle management
Claim creation and submission
Denial management
Reporting capabilities
Advanced AI technology
Secondary insurance billing
Price: starting from $195
DrChrono

It is an all-in-one platform that offers electronic health records (EHR), medical billing, and practice management tools. It means you can manage your patient records and billing all in one place. So, it saves you time and reduces the chances of errors.
DrChrono seamlessly integrates with various aspects of your practice. It even provides access to a vast network of over 40,000 labs, making it a one-stop shop for your practice's needs. Regardless of the size of your practice, DrChrono can help you manage patient intake efficiently. It simplifies daily operations and allows you to focus on delivering top-notch healthcare.
Features:
Intelligent charting with the speech-to-text feature
Patient Portal
Medical billing
Claim management
Mobile EHR
Revenue Cycle Management (RCM)
Form Builder and Free Draw Capabilities
Price: starting from $200
Our Experience
If you're in search of a trusted partner to develop cutting-edge medical billing software, look no further than Stfalcon. With a portfolio that reflects our dedication, Stfalcon has developed a trio of groundbreaking healthcare apps, each catering to specific needs within the industry.
Vethem is making veterinary care more accessible and convenient for pet owners in Sweden. With it, pet owners can connect with specialists from anywhere. This is especially beneficial for pet owners in rural areas who may not have easy access to specialized veterinary care.
IsDocIn makes it easier for patients to see the doctors they need. With IsDocIn, patients can schedule appointments and receive notifications. This ensures that they never miss an appointment. IsDocIn also improves communication between patients and doctors, which can lead to better patient care.
HospApp is helping hospitals to improve efficiency and communication. With this app, healthcare professionals can easily communicate with each other, share files, and assign tasks. It streamlines workflows and brings patient care to a new level.
FAQ
How much does billing software cost?
There are different types of medical billing software available, each with its own pricing structure. Some software options charge a monthly subscription fee. The medical billing systems cost can range from around $30 to $300 per month. Others may require an upfront purchase, with prices typically starting at $500 and going up to several thousand dollars.
The cost of developing medical billing software can range from $35,000 to hundreds of thousands of dollars. The cost depends on your unique requirements. It's essential to outline your needs clearly. You want to work with a reputable development team to get an accurate estimate tailored to your project.
Why do hospitals need billing software?
Medical billing involves a lot of data, codes, and documentation. Calculations and cross-referencing information are automatically handled by the software, which helps minimize errors. It leads to more accurate billing and fewer claim rejections.
Effective billing software assists hospitals in optimizing revenue by accurately billing for all services provided. It helps identify overlooked charges, reducing revenue leakage.
Moreover, many software systems offer reporting and analytics tools. They allow hospitals to track their finances and identify trends.
While there is an initial investment in the software, it can lead to long-term cost savings. It reduces the need for manual labor and prevents revenue losses due to billing errors.
How many types of hospital billing are there?
In the world of medical billing, there are three primary types of systems: closed, open, and isolated.
A closed system is like a private island; no information leaves or enters without permission. In the context of medical billing, this means it's focused on one practice. An example is using Electronic Medical Records (EMRs) within a clinic. EMRs are like digital versions of paper charts and are often used within a single practice without sharing data with others. Collaboration with outside healthcare entities, like labs or urgent care centers, is a no-go here.
Open systems are all about information exchange among healthcare professionals and facilities. Electronic Health Records are a prime example. EHRs are collaborative record-keeping systems that allow various healthcare providers access to a patient's healthcare data.
Isolated systems, also known as Personal Health Records (PHRs), are maintained by patients themselves. Patients create and manage these records to keep track of their health information.
Conclusion
Choosing the right medical billing software is crucial for the financial health of your medical practice. We've reviewed five top options in 2023, each with its own unique features and pricing structure. Make sure to evaluate each option carefully to find the one that will help you optimize your revenue cycle management.
However, keep in mind that existing solutions are not suitable for all. That's when you need to think about medical billing company software. Join hands with the leaders in healthcare technology and take a giant leap toward a more efficient, and cost-effective billing system. Contact Stfalcon today and let us bring our expertise to your healthcare organization's success!