Top 5 Logistics Events in Europe Worth Visiting this Spring

We have written already that transportation and logistics constitute the backbone of the present-day economy, we have had a number of successful projects in the sphere of logistics and want even more. Digital transformation in logistics industry steps forward in the modern world and to be competitive modern experts are simply compelled to stay up-to-date.
The great part of Stfalcon's success is due to the fact that our specialists never stop and always expand their knowledge. If you are as eager to broaden your outlook as we do, we have picked out some logistic events in Europe worth visiting. They are definitely a perfect way to get acquainted with the most up-to-date logistics solutions, trends, and innovations first-hand.
Do you want more details? — We have prepared a short overview for you!
IT-TRANS
IT-TRANS will open the season, taking place on March, 3-5. This International Conference and Exhibition claims that digitalization is leading the way in the industry now, and it's rightly so.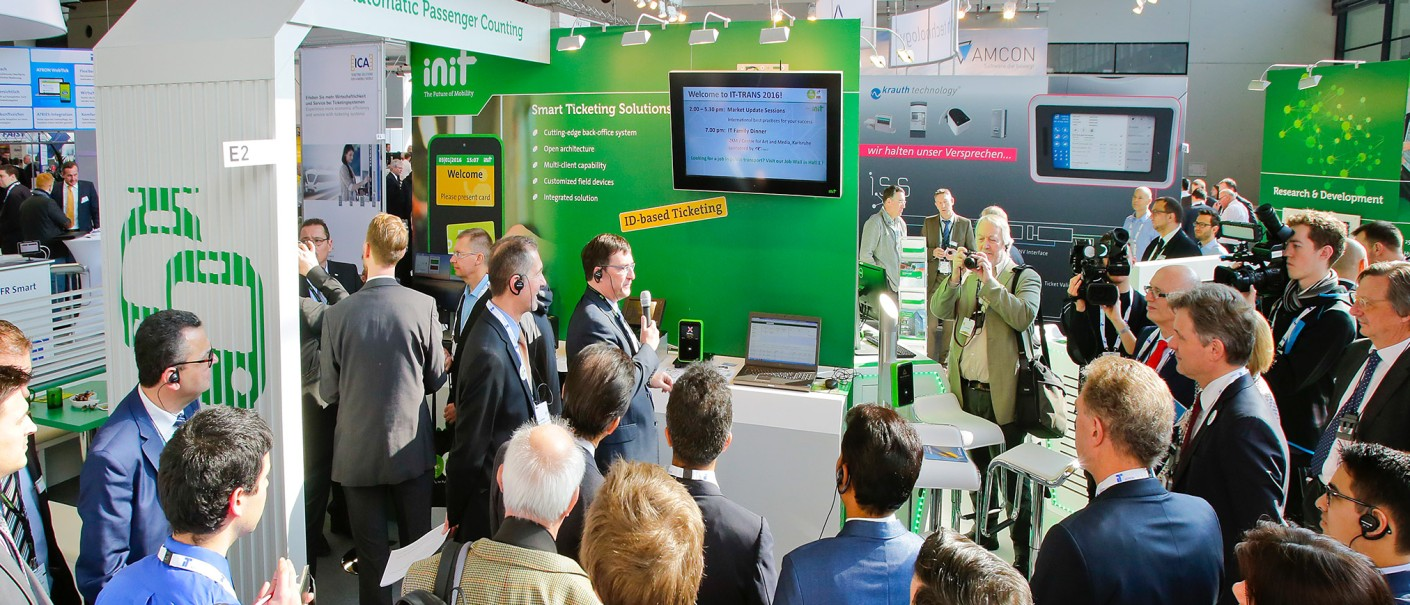 The Conference is going to see how digitalization is going to reshape the transport sector in the nearest decade and what challenges are going to be faced. The conference will also deal with autonomous mobility, e-mobility, smart ticketing, intelligent logistics management, and MaaS. The visitors of the previous event tell that the whole event is perfectly tailored for the IT logistics and transportation needs, so if it's your sphere of interests, consider visiting IT-TRANS.
LogiMAT 2020
The next event — LogiMAT 2020 — 18th International Trade Fair for Intralogistics Solutions and Process Management — is going to shed light upon the data-controlled logistics, data management, AI-driven and controlled automated logistics systems and robotic solutions as well as safe man-machine and environmental questions. This fair is for those who want a comprehensive market overview and proficient knowledge-exchange.
Not only Germany but the Netherlands as well welcome the participants of logistics events in March.
Logistics CIO Europe 2020
Logistics CIO Europe 2020 will take place in Amsterdam on the 11-12 of March. This is the palace as they say where IT leaders shape the digital future of logistics. Everybody who wants to have a hand in it is welcome. Since the Logistic sphere expects huge investments in the coming years networking at such a Forum promises to be quite beneficial for sharing knowledge and gaining new insights. The section about the reasons to apply technology will likely help the modern businesses and startups build the development strategies for the innovative products and companies on the whole. Today it's vital to be proactive.
LogiChem
LogiChem -Europe's Only Event for Chemical Supply Chain Leaders will take place from 17 to 19 of March. The chemical industry does have its specifics and logistic processes for it as well. At the event, the ways to apply innovation and digitization to this very industry is going to be discussed. The event is known to be extremely interactive, so everyone who is eager will be able to share there his vision of certain problems, challenges and possibly the ways to handle them.
Post and Parcel Summit
On 23 — 24 March Post and Parcel Summit is held in Copenhagen. The event unites logistics and postal operators across EMEA and this year 90 speakers are expected. Chief Executive Officers of the prominent post services all over the world are going to be there discussing the digitalization in the logistics.
The focus of the event will be put on digital transformation, innovating fulfillment, last-mile delivery, post and parcel strategy. All these aspects are vital for the IT specialists carrying out the projects for the logistics industry!
Final word
We are going to visit the events, so probably, they will barely be a person in Ukraine end of March, more aware of all the trends, innovations, perspectives and challenges in logistics then our team will do. You have a chance to compete, — simply join!
Anyway, we are always eager to share our knowledge and insights as well as inspiration, so the other way round- is just —wait for the news from us! See you!