Queens of IT: Top 8 Female Startup Breakthroughs

With International Women's Day around the corner, it is to the point to dwell on the topic of female founded startups. The theme is especially alluring taking into account a constantly growing percentage of the representatives of the fair sex in this traditionally male-preoccupied realm. But what does it cost to get a foot in the door trying to push ahead a female business in a man's world?
Following 500 Miles research, the representation of women in tech nowadays constitutes more than 30 % among startups and tech unicorns. And, unlike seafaring, where it is sometimes still believed that the presence of a woman onboard invites disaster, it seems IT companies with female co-founders are doing better in business: according to 2017 Forbes statistics, the fastest growing companies with 200 % + growth are 75 % more likely to have female co-founders. What are they like — women in IT? Let's have a look at 8 most successful recent IT startups run by women.
1. Shippo
Shippo is an American software company which helps online businesses and platforms integrate shipping with carriers through API and web application. It relieves merchants' huge pain caused by shipping in a cheap and easy way. Shippo has been nominated for numerous awards, with 2017 Best Website Award being the last. The company has about 16,000 clients from around the world.
Founded in 2013 by Laura Behrens Wu and Simon Kreuz, the company grew from the difficulties Laura faced herself when launching an online store. She quickly realized that the time loss resulting from visiting the post office and the expenditures on shipping were the two major problems retailers encountered. So, together with Simon, they developed the idea of creating a shipping software which calculates the most favorable shipping options for small online dealers. The project has been such a success that they've been able to triple their business every year since they started.
But it was nothing like an overnight success. When Laura and Simon started their business, they didn't have any savings, and it wasn't an easy task to persuade investors. When the startup first raised their seed round, they pitched 125 investors and got 115 no's, and this is not taking into account numerous rejections they faced before.
Today Shippo has 70 employees, and its staff is constantly growing. Laura is a strong supporter of the importance of company culture, considering it to be a driving force of the business. She aims at building a world-class team. She is also concerned about developing a strong network of female peers in her company. Laura believes determination is the most important feature for success. «Stay optimistic, work hard and don't give up» — that's the advice she gives to everybody trying to build their career.
2. Canva
Canva is Australia's first unicorn of 2018 and aand is one of the prominent female founded startups. More than 13 designs are created on the platform every second, and more than 2.5 million print designs are currently downloaded each month. The company's CEO and co-founder Melanie Perkins is the youngest female whose business has reached a unicorn status.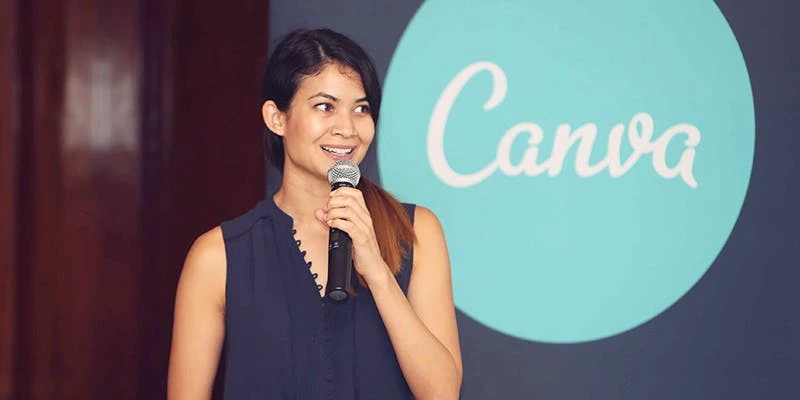 The idea of the cheap and easy-to-use graphic design platform was born yet in 2007 when Melanie was a student at the University of Western Australia. She and her group-mates severely struggled with the complexities of existing design software. So, Melanie decided to create a tool which would be understandable even for people who are not involved in design professionally. The idea took her on a long journey in search of investors which finally resulted in Silicon Valley heavyweights supporting her company.
Now Canva, led by Perkins, Cliff Obrecht, and Cameron Adams, is available in 190 countries and has over 10 million users. Its software is available in 100 languages. It runs a number of services, including a marketplace for professional graphic designers and a print and delivery service. «Our goal is to help people design anything and publish anywhere,» Perkins mentioned in the interview for CNN.
3. May Mobility
May Mobility is an innovative company which develops transport of the future: autonomous self-driving vehicles. This Michigan-based startup was founded in 2017 by auto engineers Edwin Olson, Alisyn Malek and Steve Vozar. Within several months they successfully piloted self-driving shuttles in Detroit .
The team is now expanding to other cities with a fleet of low-speed electric Polaris GEM vehicles outfitted with May Mobility autonomous driving software. Recently the company has raised $11.5 million in sed funding from investors including BMW I Ventures and Toyota AI Ventures for their small self-driving shuttles.
Alisyn Malek, a 32-year-old female co-founder of May Mobility, was formerly the head of innovation pipeline at General Motors. She has experience as an automotive engineer, having led a global developing team for GM's Spark and Bolt EV products. In 2015, she was named a top professional under 35 by LinkedIn for both work in cutting-edge product development and corporate venture. But it is not all about tech in Alison's life. She is also a co-founder of Corktown Studios, a local Detroit art space, and is passionate about the creative arts and helping others discover Detroit.
4. Travelshoot
While the idea about Canva was to enable an average person with powers previously accessible only for the select circle, Travelshoot founders, on the contrast, placed emphasis on professional approach. This Australia-based startup connects tourists with local professional photographers in over 80 destinations around the world and helps them capture memories in the way appreciably more appealing than just amateur smartphone shots.
For Sarah Pearce, a Travelshoot Founder & CEO, everything started with a trip her husband and she had to New York in 2012. Their friend, a photographer, needed the models for his new website photos, and proposed them to make several shots along Brooklyn Bridge on sunset. The pictures turned out to be the so impressive that became best memories from the trip. And it sparked the idea of Travelshoot: why not give the tourists and the professional photographers the chance to organize a photo op taking advantage of an online platform?
Together with her brother and co-founder, Tim Jones, Sarah spent years building and testing out a global photographers' network in different cities all over the world. And it bore fruit. In 2015 national Shark Tank competition Sarah was recognized as one of Australia's most promising entrepreneurs. She literally became famous overnight: the morning after the TV episode about the inauguration, her inbox was full of excited inquiries — and the company is still on the peak of their success.
5. Revel Systems
Revel Systems is an iPad-based point of sale system founded in 2010. It combines cloud-based technology with the mobility of the Apple iPad, providing customers with an easy way to pay.
Liza Falzone, a co-founder of Revel Systems, started career as a swimming instructor. Then she tried herself in several businesses including distribution of swimsuits from Brazil and toys for kids. Her turning point hit when she herniated a spine disc while lifting a couch. The injury left her bedridden for almost a year. To entertain, Liza started an inspirational blog for entrepreneurs. And it was through her blog that she met a future business partner, Chris Ciaberra. He often commented the posts, and soon they became friends. By 2010, the two decided to do business together, and Revel was created. Now the company is one of the most successful new players in the point-of-sale market, competing with Square and ShopKeep.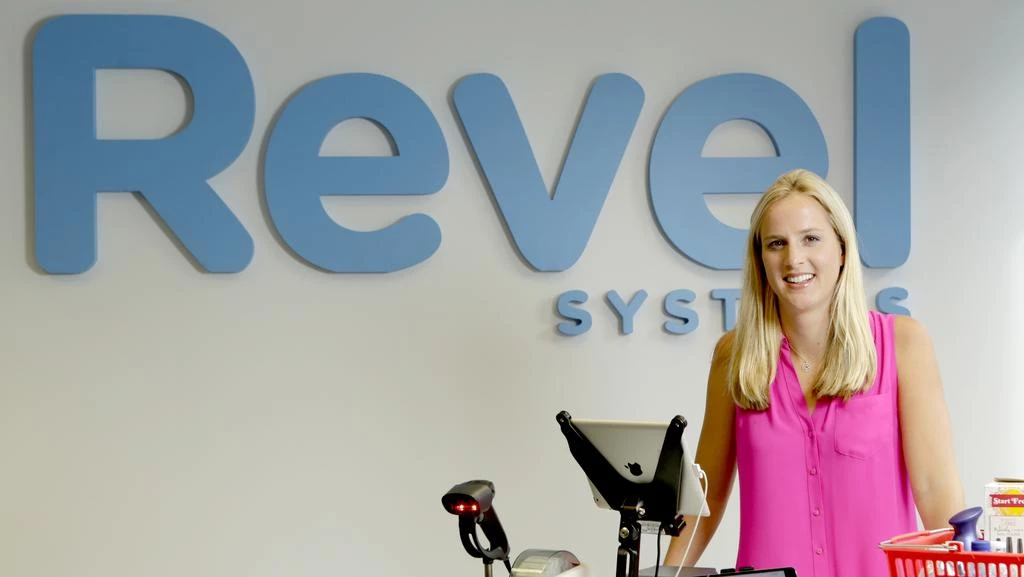 Liza's achievements have been recognized through numerous prestigious awards, incliding Forbes 'Women To Watch: Eight Rising Stars'. But business isn't the only thing on her mind. She cares about gender equality in the business world and encourages women to pursue careers in tech. She launched a $10,000 Revel Scholars Program which annually provides scholarships for two girls with an interest in tech industry.
6. CloudFlare
One of the world's most innovative companies in 2018, CloudFlare secretly runs the internet, handling 10% of all web traffic, becoming one of the most prominent female founded startups. About 390 million people visit their websites monthly, clicking up to 20 billion pages, which is more than Twitter, Amazon and Wikipedia combined. It is the first company to widely activate HTTP/2 Server Push, a technology which enables faster loading of webpages and apps. The company also specializes in protection websites from DDoS attacks. In 2016 it was assigned to secure President-elect Donald Trump's websites from the hacker group Anonymous.
CloudFlare started as a school project of two classmates, Michelle Zatlyn and Matthew Prince, at Harvard Business School in January 2009. It quickly became clear that it had a huge potential. So, Michelle and Matthew moved to California and launched a year later. Michelle remembers it as hard times: while their classmates were taking jobs with high salaries and full coverage, they «went all the way to California by U-Haul, packed things themselves and didn't pay themselves a salary for many months».
Today Michelle is often portrayed as one of the most influential representative of female business. She was named one of 2015's &laquoWomen Who Rule Silicon Valley&raquo by Elle magazine. She is a strong supporter of women in tech and constantly stresses that women in IT may do useful and interesting things and be successful. As a mother of two, Michelle also sees it as own responsibility to share experience in balancing motherhood and entrepreneurship. She says it's her way of taking part in the tech diversity movement and encouraging more women to join and stay in the industry.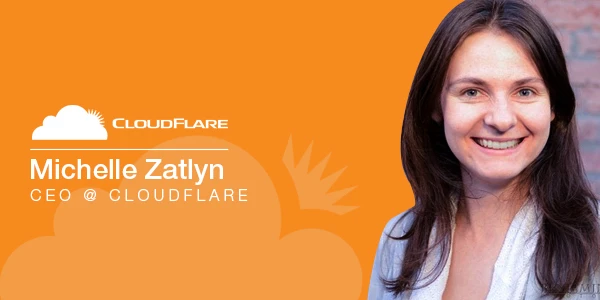 7. Accompany
Accompany is an app which can turn your working calendar into your most important implement. Founded by Amy Chang, the youngest board member at CISCO and former Product Executive at Google, it may become the next big sensation in the business world. Accompany uses artificial intelligence and machine learning providing you with all the necessary information about partners you are meeting with during a day.
Amy L. Chang received a graduate degree from Stanford University. Amy ran Google Analytics for seven years, growing it from less than 1% to over 70% market share. Before Google, Chang held product management and strategy posts at eBay. She also served as a consultant with many companies including McKinsey & Company, Hubspot, ClearSlide, BloomReach, Origami Logic and Datorama.
8. Persollo
Persollo is the first in-market e-commerce marketing platform which provides click-through purchase from social media posts, digital magazines, and video chats and blogs just in one step. It was co-founded by two Ukrainians in Australia — Kyrylo Medvediev and Olga Oleinikova — and a Ukrainian prodigy Stanislav Prisiazhnuk (who was only 16 when the company launched). Within less than three years Persollo has raised conversions by up to 300% for more than 750 online businesses across 16 countries, including New Balance, Marie Claire, Better Homes & Gardens, Cecily Clune and Dex.
Olga Oleinikova, CEO and co-founder of Persollo is driven by a desire to inspire people to do what they love, passion for innovation and women support in business. The idea to start Persollo was partly influenced by her professional career back in Ukraine, where she worked in consumer research for big FMCG brands through TNS Global. Olga considers herself entrepreneurial: having come to Australia in 2012 with no family and friends,it took her just four years to get a PhD, found an IT company and build a successful team. Now she is also lecturing at Sydney University and is a co-founder of Australia-Ukraine Chamber of Commerce. She is the author in Business Insider, The Conversation, and KyivPost.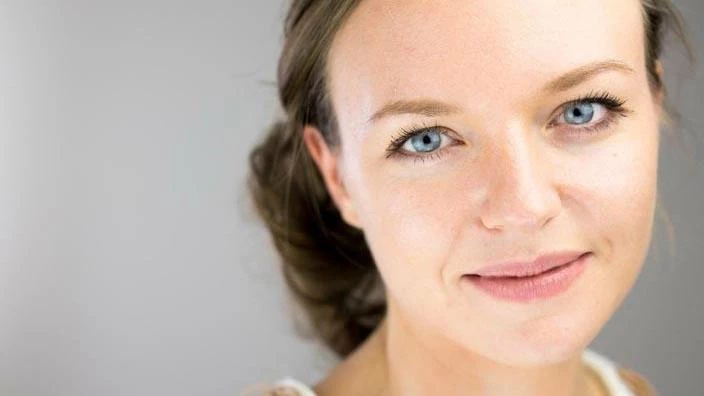 Conclusion
Our review does not cover biographies and success stories of all female founded startups. But we hope that the described examples will inspire even more females to develop their careers in this sphere. Stfalcon.com congratulates all women from our team on the forthcoming holiday and wishes them creativity and success!