Best Online Marketplaces for 2018 and Beyond

Vibrant showcases, repetitious rows of shelves, enticing muzak, smiling assistants... A precise picture of a shopping paradise, a place where you readily change your cash for 1001 something, as if enchanted by a magic wand of a mighty wizard. Well, it seems no — not anymore. The shopping dream is progressively dematerializing and moving online. Though the money spent on shopping in the net are quite real — according to Statista, in 2017, customers readily splurged online as much as $ 2,3 billion globally.
Online marketplaces have become commercial meccas of contemporaneity. Fast, comprehensible, cost-effective — they guarantee near-inevitable gains for all the players involved (buyers, sellers, and platform operators). No wonder their number is constantly growing. The newcomers are successfully developing alongside well-established giants, such as Amazon, eBay or Uber.
Investors also like online marketing. In Europe only, there were 53 online marketplace investments over the €10 m mark in 2017. That very year, the NY-based online marketplace Artsy announced $ 50 m investment, and Japanese flea market Mercari expanded to the US having raised $ 47 m from undisclosed investors. There are 4,425 marketplace startup investors in AngelList, and the average valuation is $ 4,3 m. What are the prospects for online marketplaces development in the future?
Learn How online marketplaces attract customers.
But First, What Is an Online Marketplace?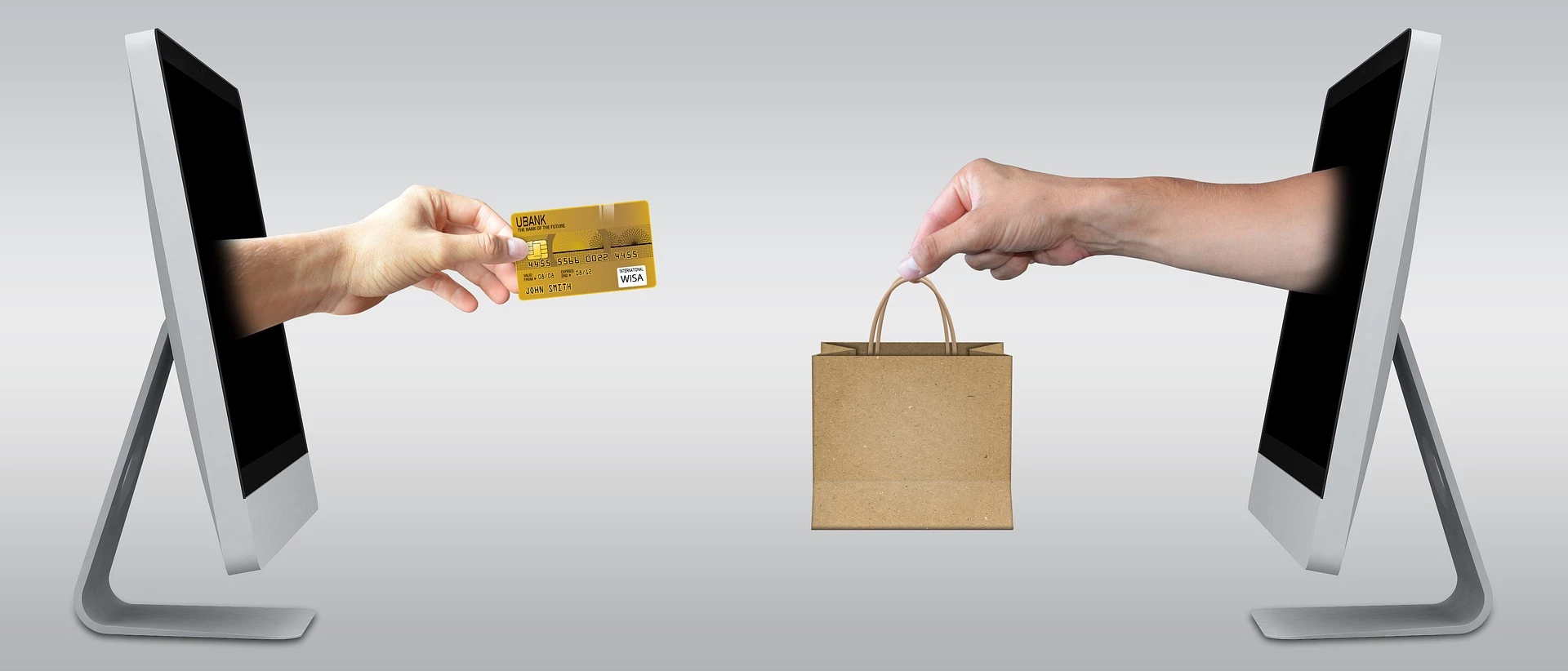 An online marketplace is a platform that allows multiple buyers and sellers to exchange goods and services directly. The platform is managed by a marketplace operator. The operator is responsible for attracting players from both sides, ensuring safety, providing information and facilitating transactions. As a revenue, the operator takes a percentage from all the sales across the online marketplace platform. Its main difference from the online store is that there are many vendors and as the owner of the marketplace you act more like a tenant.
Today, online marketplaces sell almost everything: clothes, software and hardware, media, medicine, entertainment — whatever you like. There are marketplaces for products, services, and even projects. They may be organized as auctions or crowdfunding, B2B, B2C or C2C oriented, horizontal (selling goods from a large number of categories) and vertical (specializing in a particular product or service), searching and matching. Constant transformations make any classifications relative and flawed. So, let's put the attempts aside and simply make a virtual stroll beholding their luring attractions.
The Sprawling Giants
Multivendor e-commerce marketplaces are the oldest and the most well-established online marketplace platforms. The idea of online marketplaces itself grew out of them. Those were Amazon and eBay who established the rules and sharpened techniques of online sales. And they still set the tone. Such e-commerce marketplaces follow horizontal model acting as 'one-stop-shops' which sell everything to everyone both in B2C (Rakuten, Walmart, Jet.com) and B2B (Alibaba, JOOR) segments.
Read How to build a responsive e-commerce website.
But it is not only the range of goods that attract customers to these platforms. So, the major key to Amazon's success is special treatment of clients which company sticks to from its very first days. Prime accounts, maximum visibility, high customer service level — they reflect corporate values, but they encourage people to spend two times more annually, too. Another example showing how special attitude helps to build strong company reputation is eBay's Charity Shop. There, everybody can buy and sell gifts that support good causes.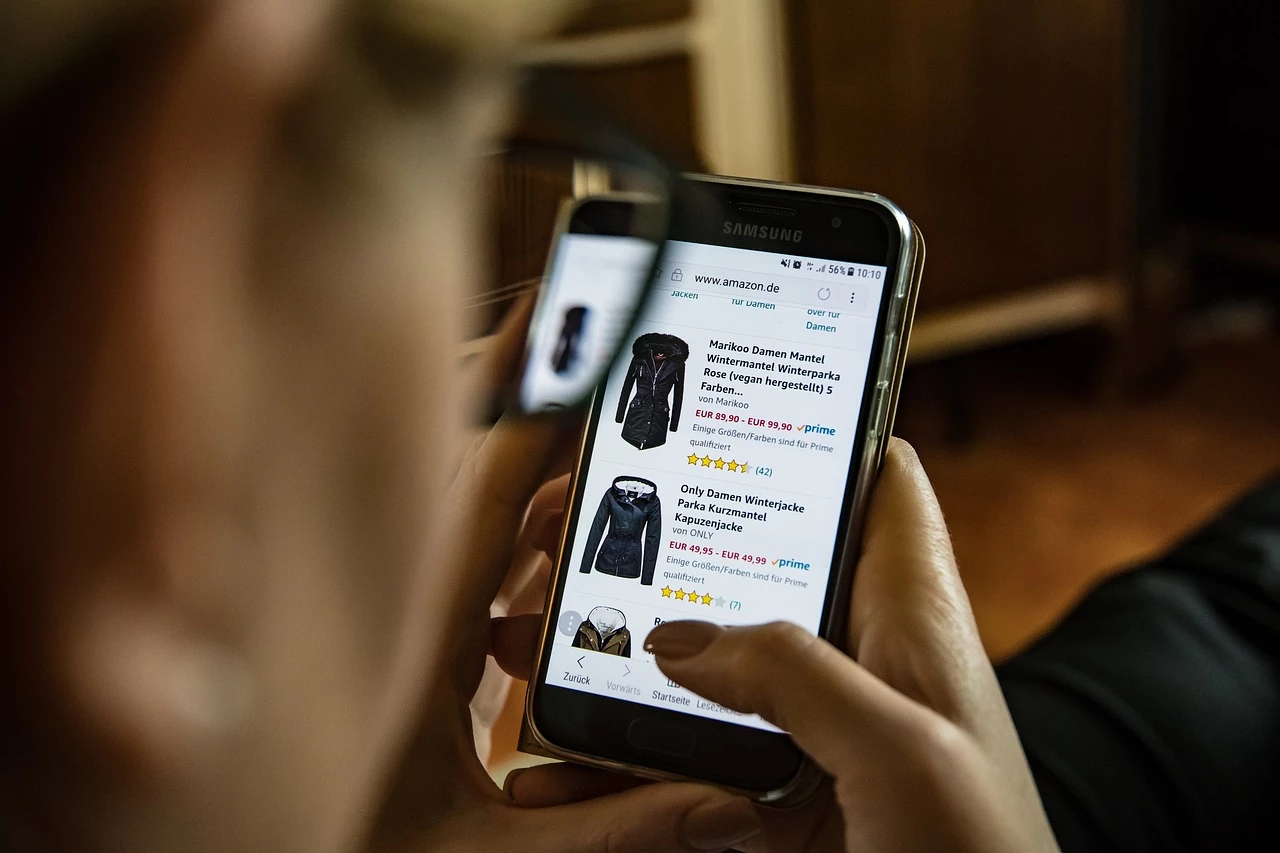 The plethora of options these e-commerce spots propose is unquestionably their main advantage. Though, it is so easy to get lost. Many people are distracted from online purchases because they lack personalized communication. They like to address a consultant and ask questions. Some sellers also consider detail specification an indispensable part of professionalism. They will certainly prefer RFQ (Request For Quotation) and Catalog online marketplaces — as, for example, Global Sources. On them, buyers browse offerings but don't make payments right away. Instead, they submit a request for quote or contact the supplier before finishing the order. It helps to establish trusting relationships and to get sure that the purchase fits the customer's needs 100 %. But sometimes even narrower limits are desirable.
Carving Out a Niche
While some marketplaces offer a really wide range of goods, others focus on a single category or product (Newegg, Houzz, etc.). These are vertical, or niche online marketplaces. Niche marketplaces address the needs of the shoppers by offering a narrow set of specialized items. They are better targeted, and clients like them because they do save time. For some of them, specialization even creates additional value.
Thus, it helps Artsy, an online marketplace platform that connects professional artists and collectors, not only enlarge the number of people who buy art by creating the atmosphere of exclusivity and high-mindedness but reveal to the world unestablished talents. These days, Artsy has 2,800+ paying galleries on the platform.. The awareness that you need to be in line in order to be allowed helps the platform to keep high standards and to create additional demand.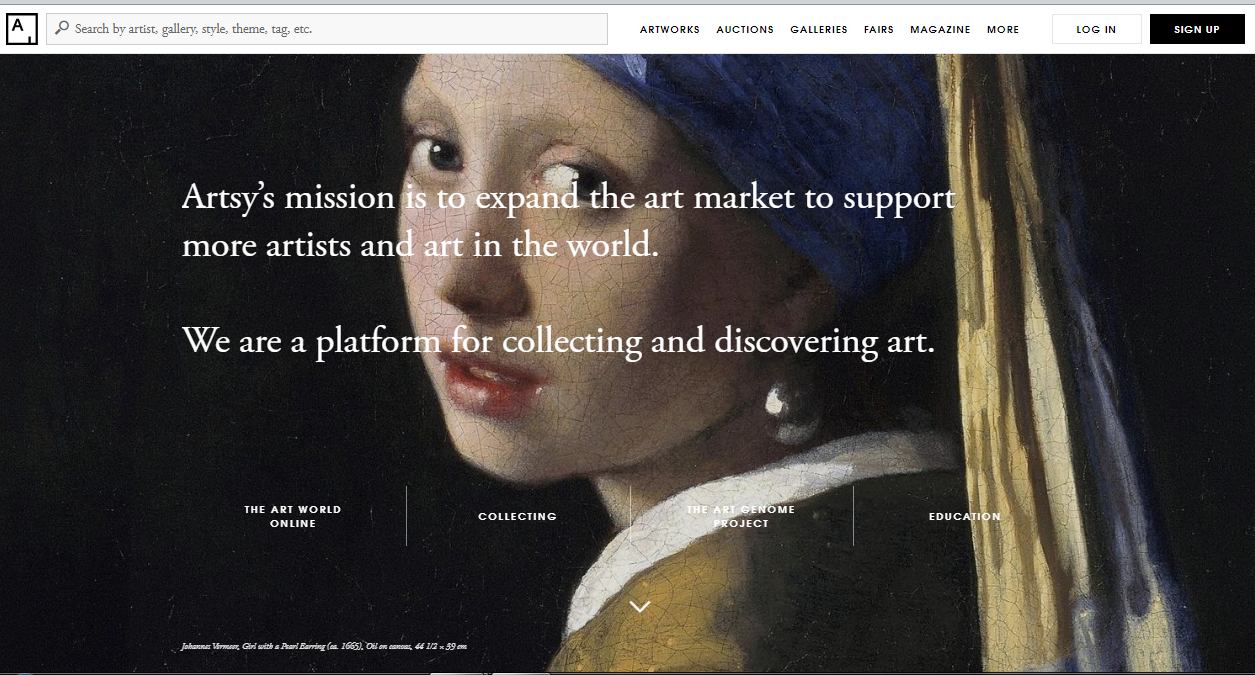 For comparison, let's look at another popular online marketplace for artists, Etsy. Etsy's special feature is the focus on unique handmade products. On the contrast to Artsy, this marketplace has a really low barrier to entry, which is very attractive for sellers, while popularity ranking helps buyers not to get lost in the ocean of low-quality offers. Etsy takes care of both crafters (by conducting workshops, providing business consultations, and giving small loans) and shoppers (making browsing and purchasing as easy as possible). It helped to create a strong identity and brand loyalty. Having started as a simple small website in 2005, today, Etsy is a big public company with over $ 360 m funding.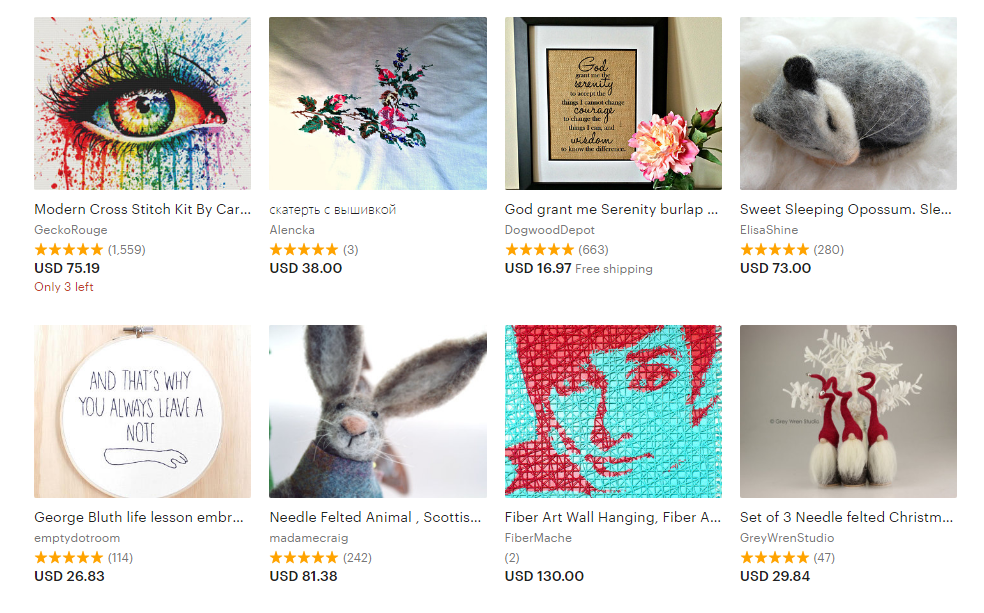 A lot of experts predict that the future belongs to niche marketplaces and we are going to see more and more of them in the nearest decades. Another frequently mentioned e-commerce trend is the shift of emphasis from goods to services.
Let me Serve You
Service marketplaces guarantee speed and convenience when it comes to the search of various works and services. To prove their popularity it is enough to mention such top online marketplaces as Uber or Airbnb. The business models developed by these companies have become so popular that «Uber-like» and «the Uber of» are already household names for a wide range of services from legislation to lotteries. And few people organize a trip abroad without checking an Airbnb website.
Read How to create a service like Airbnb.
Another group of popular service online marketplaces includes websites for freelancers. According to forecasts, by 2020, there will be more than 7 m people in on-demand economy in the US only, reaching as far as 43% of all the country workforce. And these are not only digital nomads, but electricians, plumbers and taxi drivers as well. Currently, the niche is dominated by Upwork, Fiverr, and TaskRabbit with services ranging from software engineering to repairing a stool.
As for C2C segment, the sector where online marketplaces have shown their especial efficacy is collaborative consumption. Rather than buying, they enable anybody to rent out or swap various items. Such rental marketplaces as Ukrainian Maemo save your money on things you might need once in your entire life.
And these are not only already existing services that online marketplaces propose. Often, they create whole new categories of services no one even would think about some 10-20 years ago. Thus, Collabary connects brands with social networks content creators, DogVacay helps to find a pet sitter for the period of your trip, and on Indiegogo you may order tech and design innovations which few people even have heard about.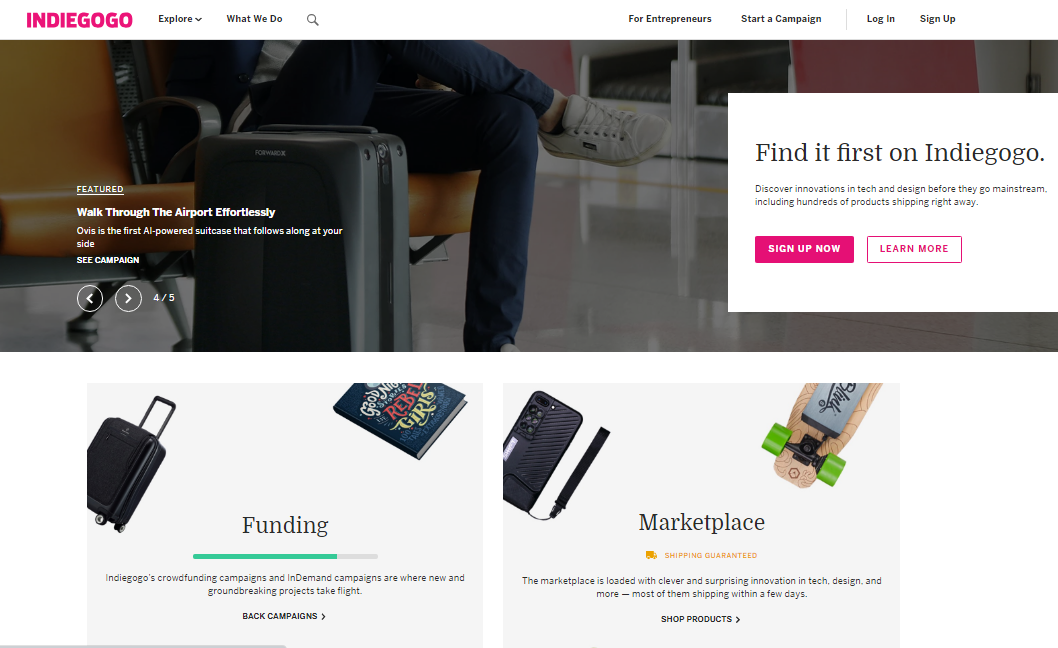 Satellite Formation
The growth of marketplaces results in expanded functions. And one day, the needs and expectations of the clients exceed their capacities. It leads to the formation of satellite businesses which provide related services and support for marketplace vendors and shoppers. In such a way GuestReady and Pass the Keys provide property management services for Airbnb hosts. Uber, which started as a platform for finding a driver, now welcomes companies that are buying and leasing cars.
Satellite online systems plug into already existing online marketplace platforms and build on top of them. An illustrative example is Vistr, a cash flow forecasting service built on top of an outstanding accounting software platform Xero.
New business options are emerging for the marketplace tenants themselves. So, Amazon today is not only the largest American marketplace but also the leading and the most innovative delivery provider. And another global online marketplace for freelancers, Freelancer.com recently introduced a recruitment service which helps companies organize interviews for the candidates.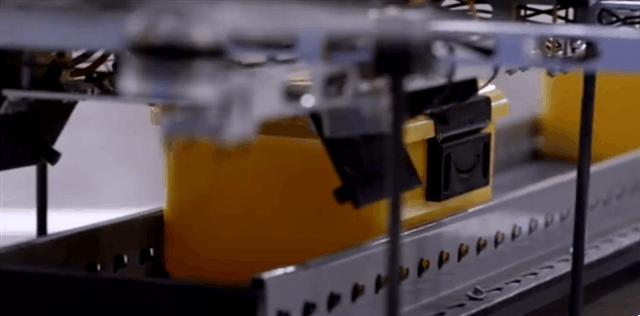 Read How to develop a project like Amazon.
The Social Network Power
In the mid-2000s, Facebook introduced buy and sell groups which set in motion one more type of e-commerce spots — network marketplaces, or market networks. They combine the main elements of both social networks which are so popular nowadays and online marketplaces. Actually, people had used social networks to promote goods and services for many years, and what Facebook did was just following the already existing current. It resulted in launching Facebook Marketplace in 2016 which quickly became one of the most favored online spots for multivendor e-commerce. An average user spends on Facebook about 50 minutes a day. Together with targeted adds, almost unlimited access to thousands of profiles, and free and easy communication, it creates great opportunities for businesses.
Well, Facebook existed as a network for communication long before they decided to monetize the platform. And what about newcomers — do they have any chances? The example of Californian startup HoneyBook, a network for event professionals, shows that yes, it is quite possible. HoneyBook is a collaborative platform that streamlines event-planning through thoroughly organized interactions between all the participants under one network umbrella. Different professionals involved in event planning can cooperate with each other and their clients, build their circle, receive payments and make deals. The initiative received active support from the industry attracting thousands of new users every year. In 2015, the company raised $ 22 m from the best-known Silicon Valley investors who but were vying for the honor.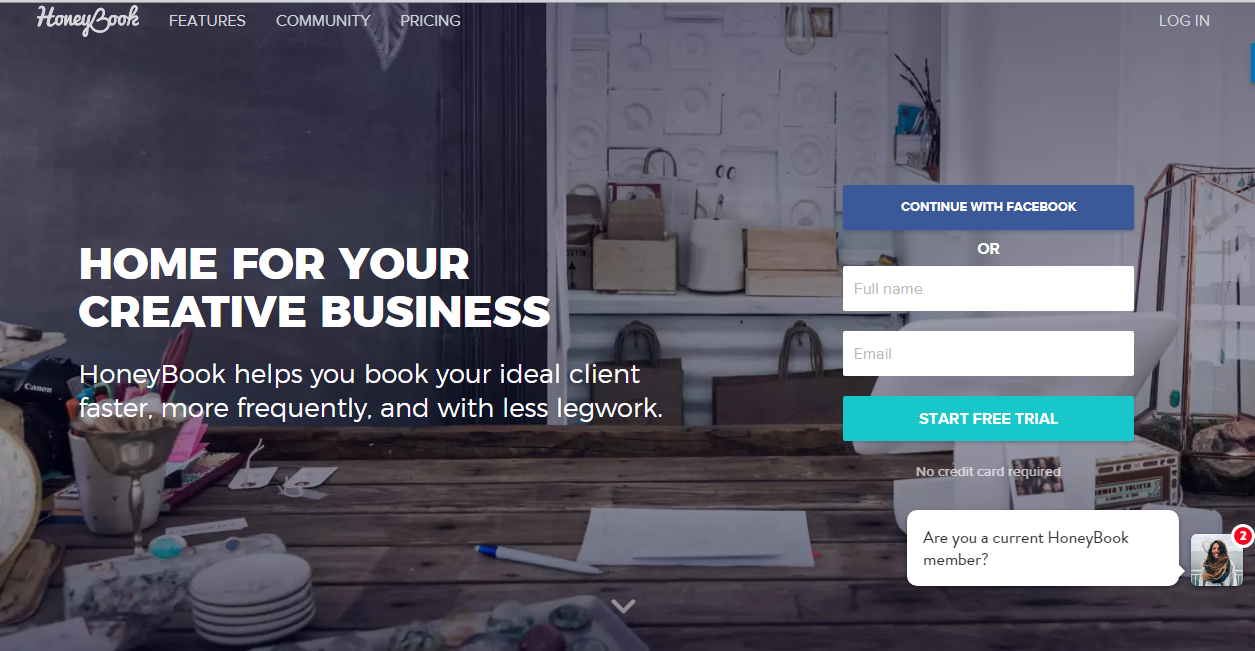 From E-commerce to M-commerce
How much time have you spent online today? Was it from the desktop or from a mobile? Where are you reading this article from? Well, let's put aside guesswork and turn to statistics: as of the second quarter of 2018, 51.89 percent of all global web traffic originated from mobile devices. Is it wonder then that now mobile is getting the biggest piece of online sales and is rapidly growing? Unlimited access (even in offline mode), easy and secure payments, big potential for personalization make the mobile an ideal option for e-commerce.
Read about the Benefits of building an app for your e-commerce business.
There are two major ways mobile marketplaces rise. Some of them are no more than recently developed mobile versions of web-based e-commerce platforms. Thus, Amazon, eBay, Etsy already have their mobile apps. Others started as mobile marketplaces from scratch. Here belong Lyst, Grabble, and Wish.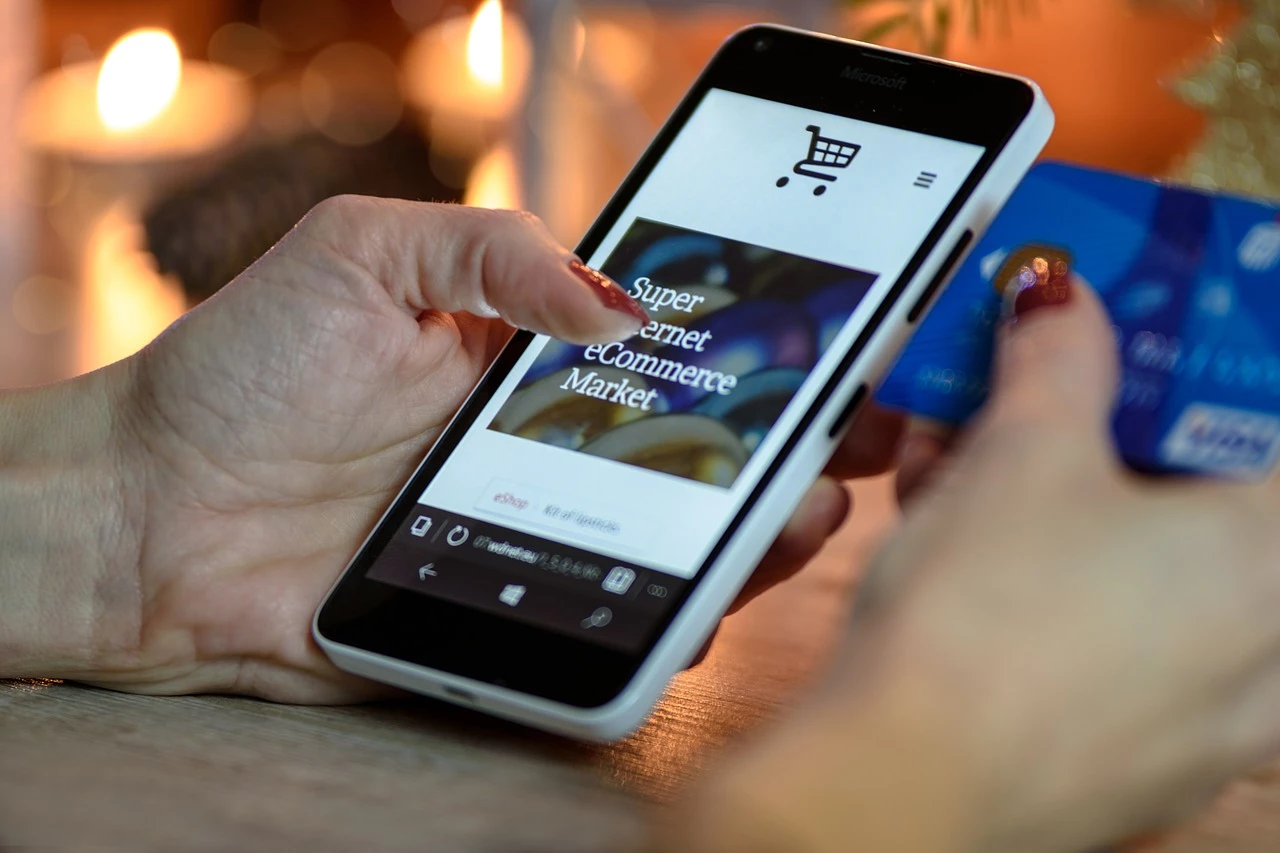 Read about other successful shopping apps.
The examples mentioned above are all from the product category. But there are service mobile marketplaces as well. In travel industry, for instance, CoolCousin represents a mobile app that connects tourists and locals ready to share authentic experiences. With this app, you can ask for advice, find hosts and guides, choose routes, places of interest and cuisine recommended by the locals - and discover the real world as it is.
Learn How much it costs to develop an Uber-like app.
And Even Further Towards the Future
The last innovation in online marketplace development we would like to mention within the limits of this article is blockchain. Blockchain serves a digital ledger for different cryptocurrencies in order to record transactions chronologically and publicly. The main point of a blockchain marketplace is its decentralized structure — these are basically open-source platforms owned and controlled by no-one. On such marketplaces, transactions between sellers and buyers are performed without any third parties. As a result, all payments are processed instantly without any payment system involved and transaction fees are very low.
There already exist a number of blockchain marketplaces focused on multiple goods and services. For example, OpenBazaar is a multivendor blockchain platform which supports businesses from more than 30 countries. All transactions are made anonymously through escrow accounts. Other examples of blockchain marketplaces are ModulTrade, Multiven, CanYa, and Storj.io.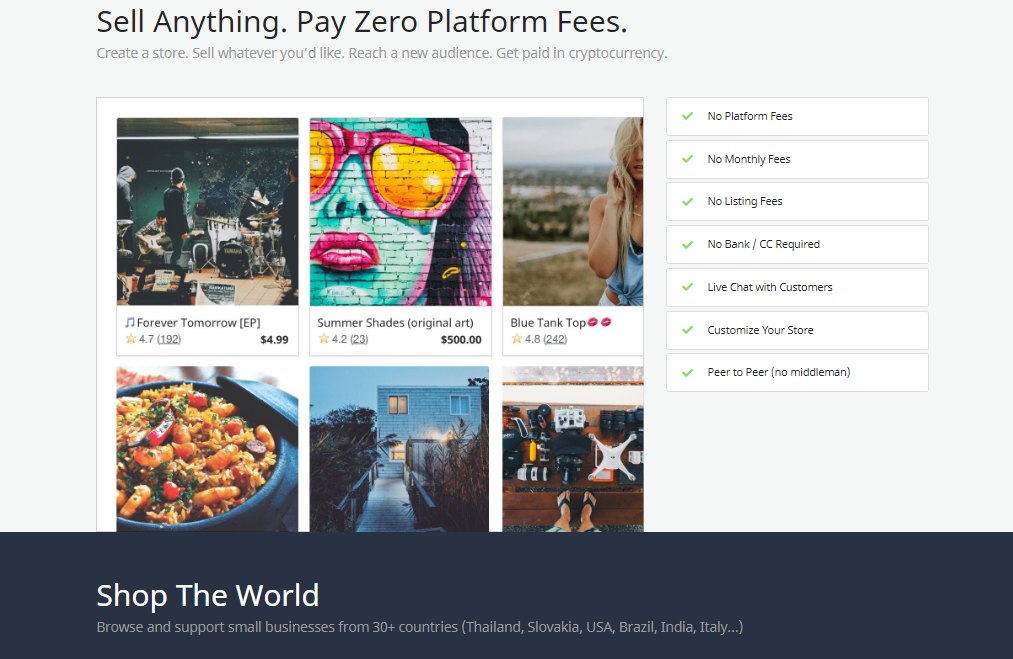 To Sum Up
In the future, online marketplaces are expected to continue their growth, which is certainly good news for everybody. For customers, it means that online shopping is going to become even more convenient, pleasant and well-turned. For retailers, it is an excellent opportunity to reach more shoppers. And for those who are thinking about developing an online marketplace, it is a solid evidence that they are on the right track. Have already got an idea? Let's discuss it together. And maybe yours will become the best online marketplace in future!