In big cities with heavy traffic and few parking spots it becomes exceedingly popular to rely on public transportation, bikes and rented cars for moving around. Services like Uber and Zipcar allow people to benefit from riding an individual transport and yet eliminate all those parking and maintaining troubles. That's why taxi or car booking mobile app development is a right choice for your transportation company.
You may use our calculalor to estimate the approximate cost of app development
Established business or startup
The type of app that will suite your needs depend on several factors. The first of them being whether you already have an established taxi or car rental business and simply want to complement it with development of app for car hire or you are a start-up planning to engage drivers or people who want to lease their cars to others.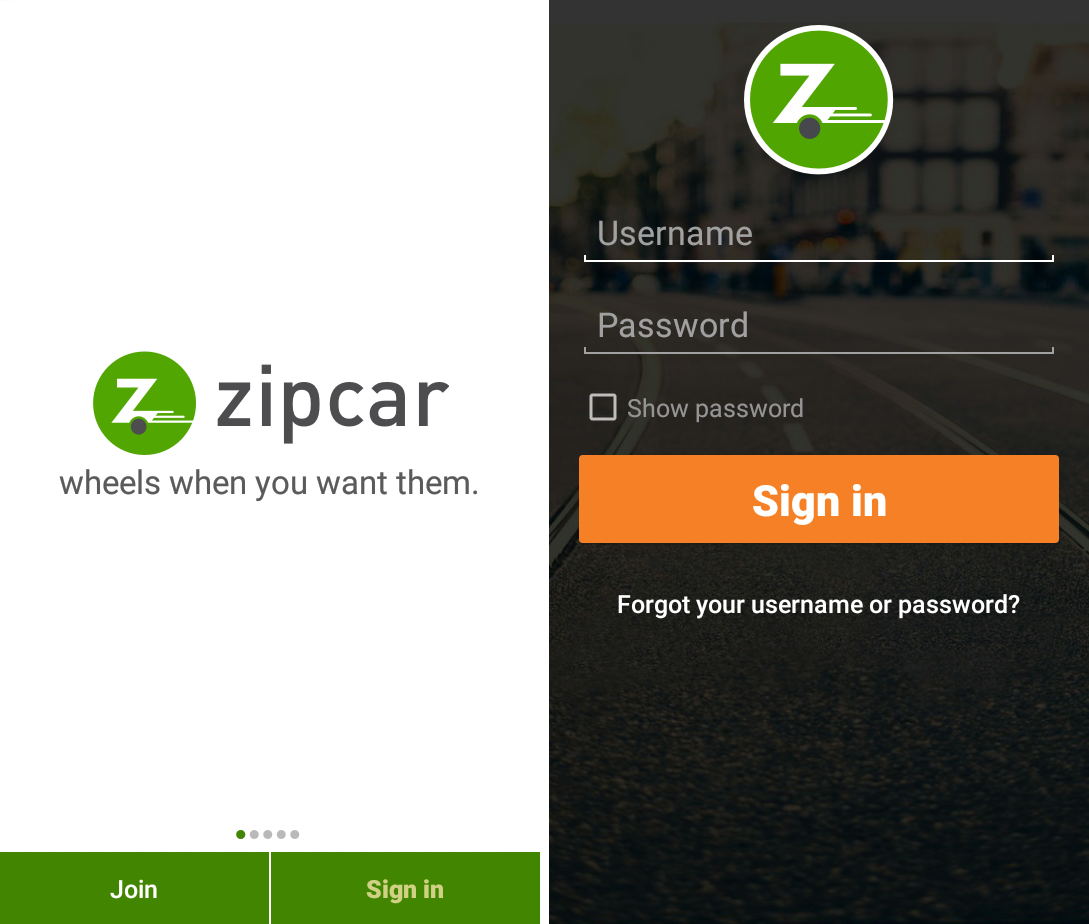 While Uber and Lyft are the most popular taxi startups, Zipcar is an excellent example of car renting business that has been on a market since 00s and has successfully launched its own apps. Zipcar apps for iOS and Android were created when the company was already operating — in 2009 and 2011 correspondingly. Unlike Uber-like services that are highly dependent on whether they are popular enough among the drivers and riders, Zipcar relies on its own car pool.
Duration and distance
The second factor you should consider for your project is distance. Will your service cover only intracity transportation or do you want your clients to go from one city to another? While alternative taxi apps like Uber and Lyft offer passenger transportation within the city limits, Zipcar allows its users to travel into another cities.
With Zipcar app users can:
Find available cars nearby.
Make reservations and manage them.
Honk a horn of the vehicle you've booked.
Get directions to your Zipcar.
Call customer service if you need help.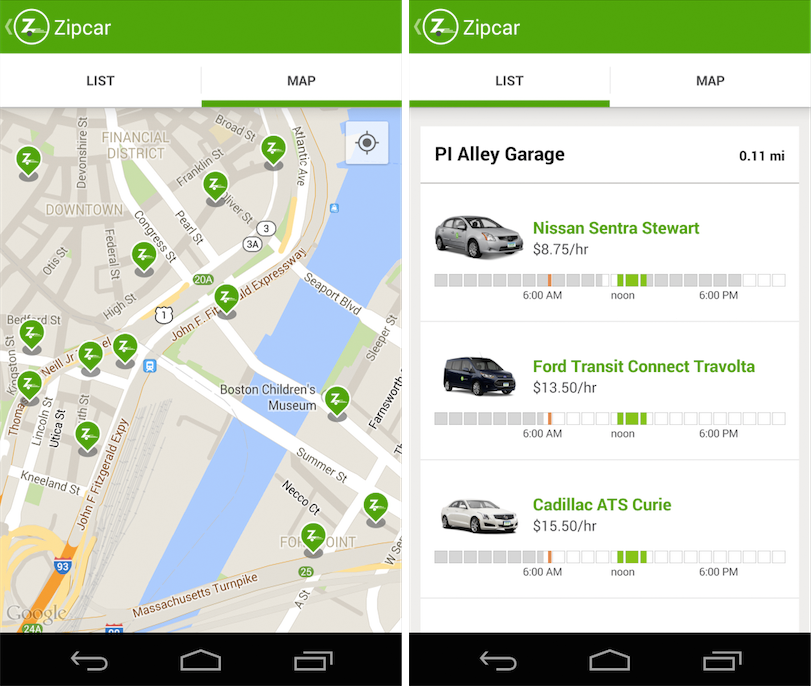 Uber app allows users to:
Set pickup location.
Choose one of the available car types.
See approximate time of arrival and monitor your car as it approaches.
Add your credit or bank card that will be automatically used for paying for the ride.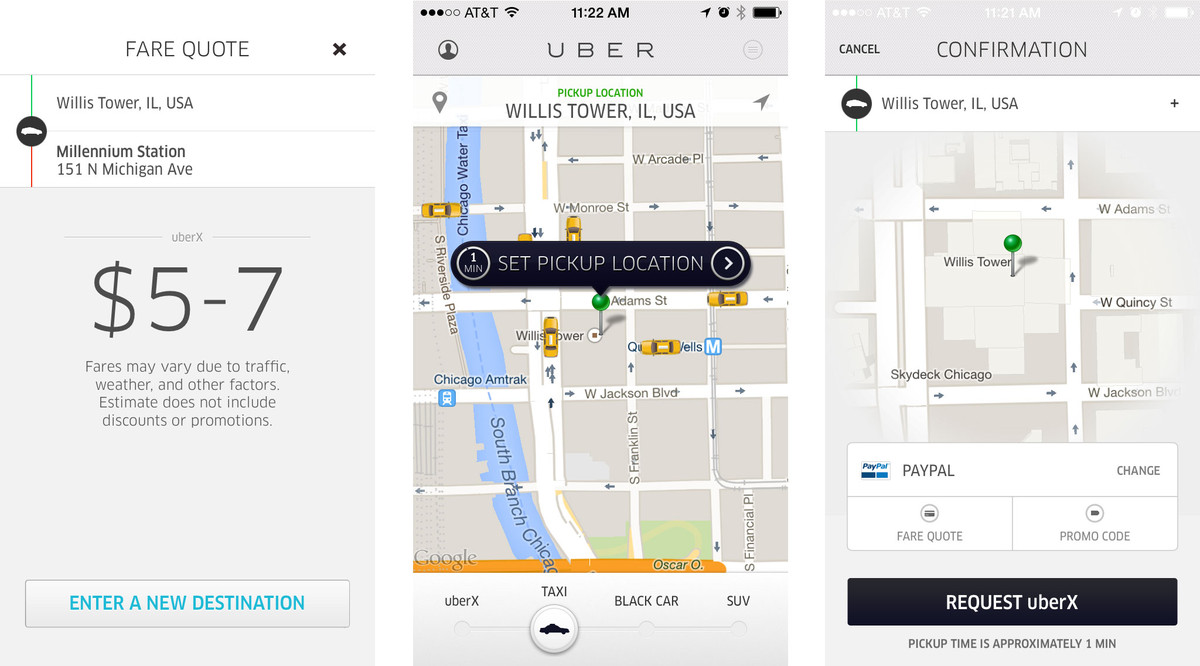 Mobile platforms
The third factor is platforms you need. Most businesses go after Android, iOS or both of them. Some prefer their app to be available for Windows Phone as well. If to look at popular car booking and hiring apps, only Uber and Easy Taxi are available for all three mobile platforms — Android, iOS and Windows Phone. Zipcar has apps only for Android and iOS.
It means that you should hire taxi or car rental app developers who will make an app for one or two of the more popular platforms and add Windows Phone later. In fact, Uber announced Windows Phone app in mid-2014 while Android and iOS apps were available much earlier.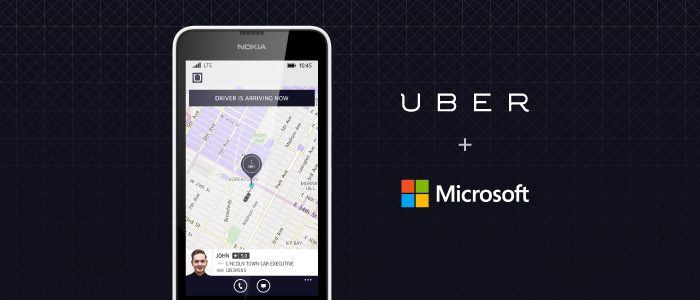 Necessary features for any taxi or car booking app
Taxi and car booking mobile app development and development of app for car hire are essentially similar since these types of apps have common features:
API
Registration
Maps, GPS and routing
Communication and notifications
Payments
Profiles and rating
Taxi companies also prefer to have separate apps for drivers and passengers.
API
Don't trick yourself into thinking that app development starts with the process of writing code for the actual app. It is only true for simple apps like calculator. When creating a service, apps are developed within it, thus they're only the tip of the iceberg.
The development starts with describing all possible scenarios for client interaction with service. They are used for planning and building API. Only after all the processes for automating your service are carefully considered, we can start the development process. With API it will be easy for you to integrate new client apps independent of the platform they are build on.
This approach allows you to save time and valuable resources and helps to painlessly scale service in the future.
Registration
You want your app to be safe and easy to use. That's why companies offer both Facebook/Google+ and email registration in their app and require users to specify their phone number from the very beginning.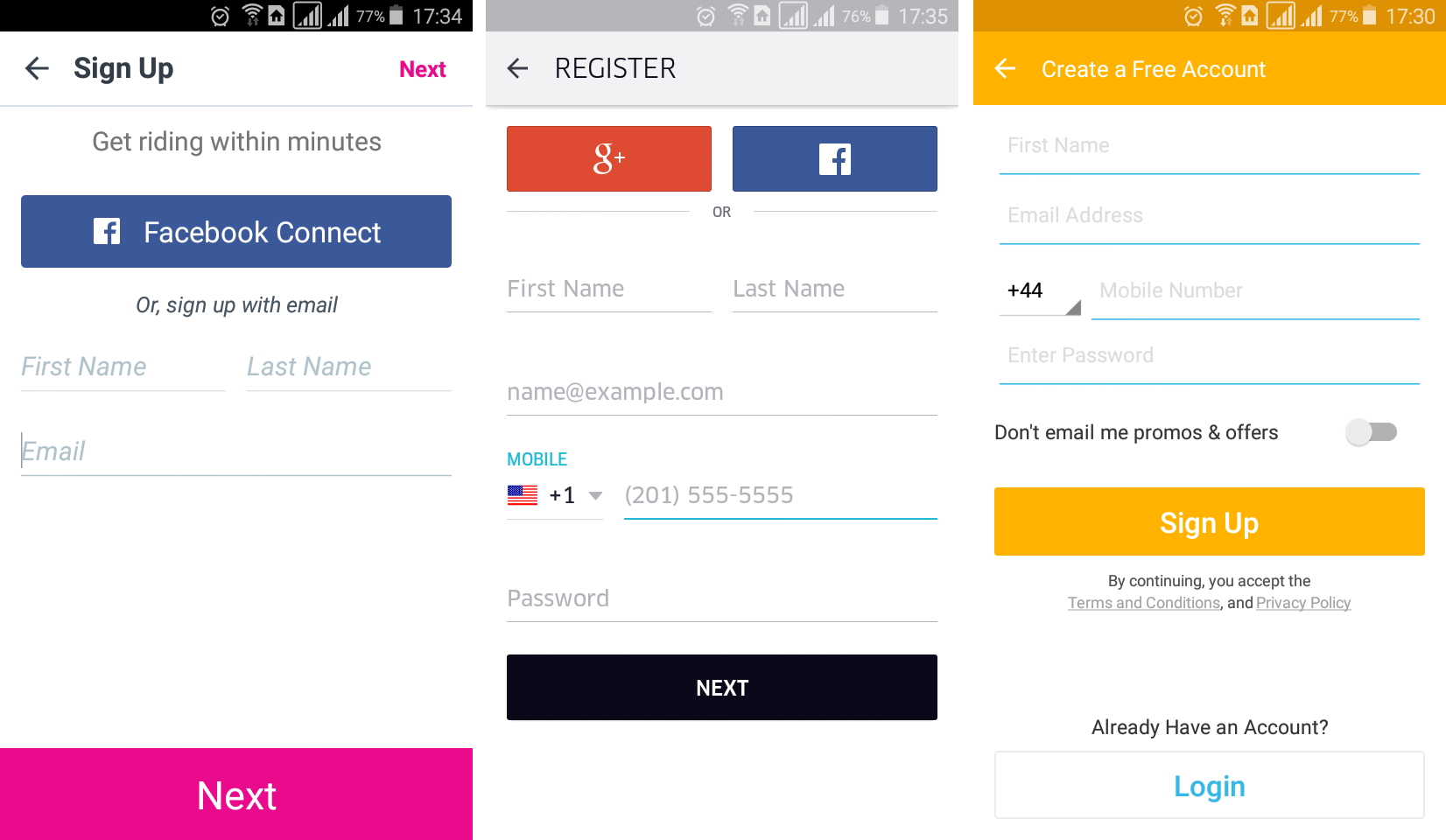 Maps, GPS and routing
GPS is used for identifying current location of the user device. And with maps and positioning users can easily find their car. If you need to calculate duration of travel and build routes, a routing server is required.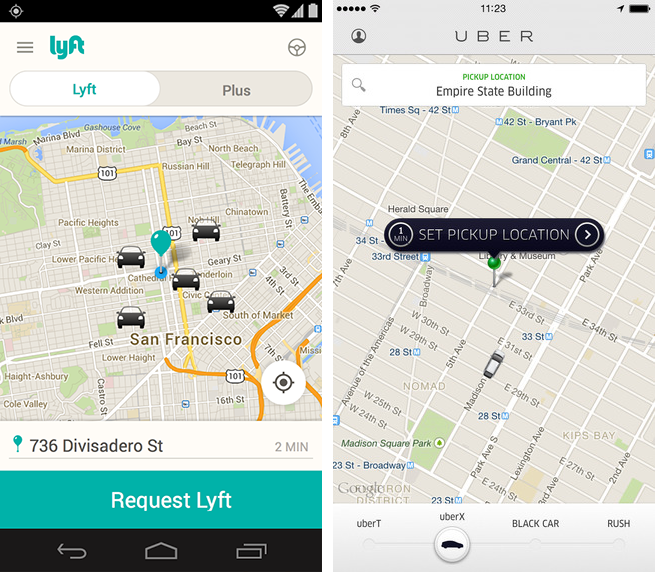 For our road quality monitoring app UARoads available for Android, iPhone and iPad we used OpenStreetMap (OSM) since we also chose their database for our project.
But in general we recommend to use native maps available on the client's platform. For example, Google Maps are a natural choice for Android. This way you can reduce development costs.
The next criteria is an area your service will cover. For example Yandex.Maps are quite popular in Russia.
Communication and notifications
Although car booking or car rental app developers can spare users some time by offering them to choose their favorite type of car or other preferences (like cars that allow smoking or travelling with pets), it is necessary for you users to be able to contact each other via private messages or phone in order to discuss all the necessary details. Ideally, it should be done without revealing the actual phone numbers of users to keep their private data secure.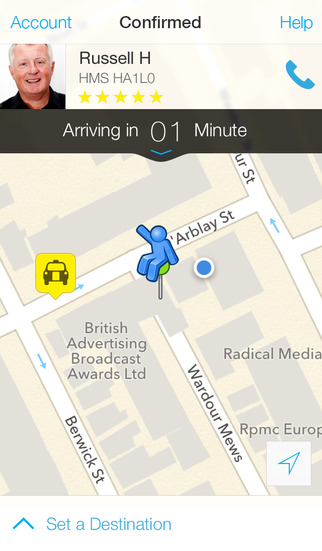 And for notifying users about important events (for example, that rental period is expiring or their taxi has arrived) SMS and push notifications are used. While push notifications are easy to create, for integrating SMS you will need to work with communication service provider. Uber prefers to work with Twilio but there're other similar services, for example Nexmo or Sinch.
Payments
Offering users to pay for taxi or car rental right from the app is a good practice you should follow. Top players on the market are struggling to offer more than paying with credit cards and Paypal. For example, Uber and Lyft have implemented Apple Pay and Google Wallet as well.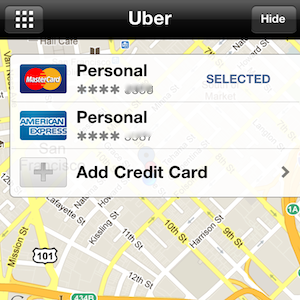 For integrating payments taxi and car rental app developers use systems like Braintree, WorldPay or Stripe. But there're a number of other services available out there. For example, when working on KeepSnap we used Payfirma for integrating payment with bank cards. This kind of services requires you to also pay monthly fee or take % from the sum of your transactions.
Tips are also an important thing to remember during taxi and car booking mobile app development. You can allow users to automatically add tip to the trip value or offer them options for doing it: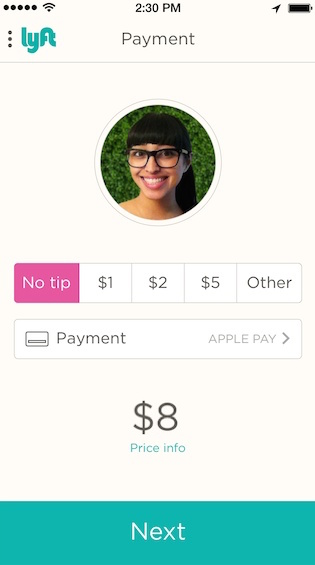 Profiles and rating
Profiles and rating are important features that allow you to keep community lively and satisfied. By closely monitoring your drivers' and cars' rating you can identify problems with customer satisfaction on early stages. By allowing drivers to rate passengers as well you can make this process even more valuable. Here are examples from Hailo and Lyft: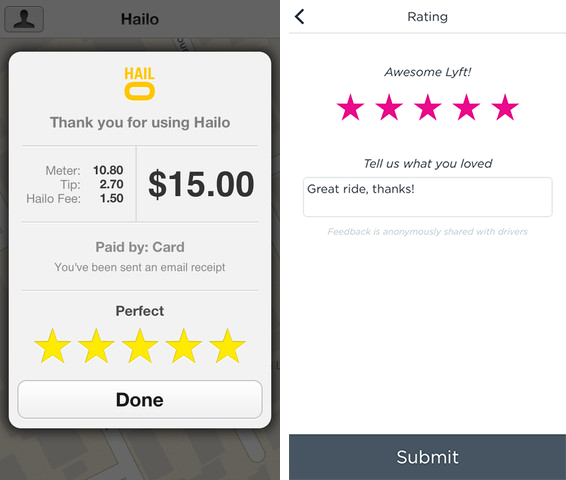 As for profiles, you can include as little information as possible, for example a photo, name and car model for drivers or, if you prefer, make it more extended and allow users to add a small bio like in Sidecar: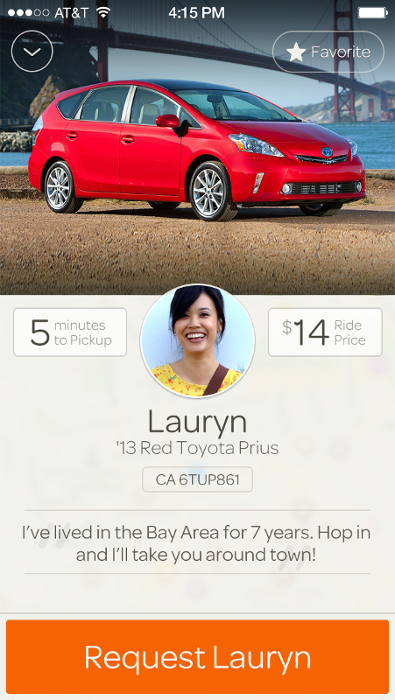 Nowadays everyone has a smartphone or tablet and by creating app for your car booking or rental business you will become closer to your users and win a bunch of new clients.
We, stfalcon.com, have experience in developing solutions for transport industry and will be happy to create Android and iOS apps for your company.