On-demand App Development: How to Create and How Much Does it Cost

Consumers' attitudes and behavior shifted in recent years. With the advance of technology, people can shop and order services online and mostly want to be satisfied instantaneously. That's why on-demand startups are so popular nowadays, and a successful on-demand mobile app development might become your jackpot ticket.
Just look at some on-demand business facts:
22.4 million users are attracted annually per industry of the on-demand market.
The annual growth rate of the on-demand sphere revenue is expected at about a 6% level, which should result in a market volume of about 25 Billion USD by 2023.
The global on-demand food delivery market is going to hit $161.74 Billion by 2023.
The rise of the on-demand economy is expected to reach $335 billion in 2025.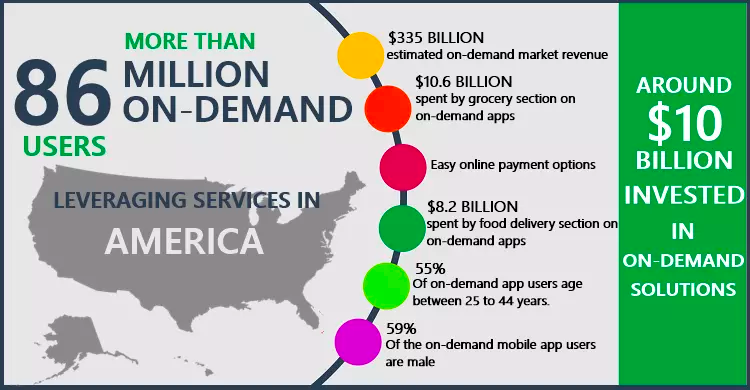 Benefits of On-demand Services Applications
To gain success in any sphere, analyze the up-to-date consumer needs and in view of that offer solutions. You should study the opportunities and technology at your disposal to provide your clients with the best amenities.
The key advantage of the on-demand services startups is the opportunity for the consumers to get everything they need anytime, anywhere, and in the most convenient way without even going out, with a single tap on their phone. That's why on-demand services app development is gaining popularity. The technology simplifies and helps to fulfill all the essential and urgent needs of both the customers and the service providers.
Today the on-demand economy apps have penetrated into all industries and spheres: transportation and logistics, health and beauty, food delivery and repairs services, this list can be endless...
Whatever the reasons the consumers have for using the on demand services, being on the opposite side of the process we should mention that accuracy, quality, speed, and client satisfaction are the values that shape up the on-demand economy. Nowadays the on-demand economy is encouraging more and more innovations and startups, which meet the consumers' needs by offering them essential services. The trend for such services usage becomes much more popular because of the increasing growth of mobile apps' popularity.
Technology makes it possible for the services to become instant and accessible 24/7 and the major role in the process belongs to the mobile apps, which are the most essential tool of modern business.
Mobile Apps Are the Lifeblood of the On-demand Business
On-demand software development links the service and goods providers with potential customers and retains loyal clients. Nowadays people use their smartphones daily for hundreds of tasks and can get things done or delivered with a single button tap. Thus, mobile apps become the lifeblood of the contemporary on-demand economy.
To ensure great user experience, it's reasonable to build a custom on-demand app. But keep in mind that certain mobile app features should be integrated into it to guarantee future startup success.
Convenience. Being the synonym to on-demand it should not be restricted to service only, but to embrace the overall app performance, its intuitive user interface, speed, minimum number of clicks, simple login and check out processes, etc.
Real-time tracking. The possibility to update the order or product status and track it live benefits to the long-term customer loyalty through greater customer satisfaction. Consider adding this feature when you create your own on-demand app.
Maps. Maps integration into the app can solve three problems at a time:
Geolocation — when a user places an order, the system finds out his or her location, and through
Personalization helps to prompt the best options for the customer nearby. Besides,
Tracking is important: the customer can monitor where the service provider is — either it's a taxi car or a courier with an order.
Smooth Payment. It's one more step to a cashless world and loyal customers, so the most popular payment options integration allows developing customer base fast. When thinking over the startup idea, any innovator should focus on creating a custom state-of-art app to drive his business forward fast.
Rating. Modern consumers trust real people and real reviews! So, implement the feature into your app as well. It can be realized in two ways: you either offer your users to rate your app or service with stars or suggest leaving feedback. However, feedback presupposes some texting, that's why developers refuse from such practice nowadays and substitute it with compliments — a new feature when a user can choose a phrase to rate service. It's a feature used by Uber to get more clear feedback than just stars.
The Most Popular On-demand Apps Which Stunned the Modern World
Let's look at the modern successful on-demand startups and find out which on-demand applications have rocked the world already. It may prompt you some fresh ideas how to make an on-demand app that will disrupt the chosen industry.
Uber. Who has failed to hear about it! The idea appeared out of the necessity to go somewhere easy and fast. Uber became a link between the users who needed a ride and the drivers who wanted to earn some money. Later on, many other transportation issues were solved similarly.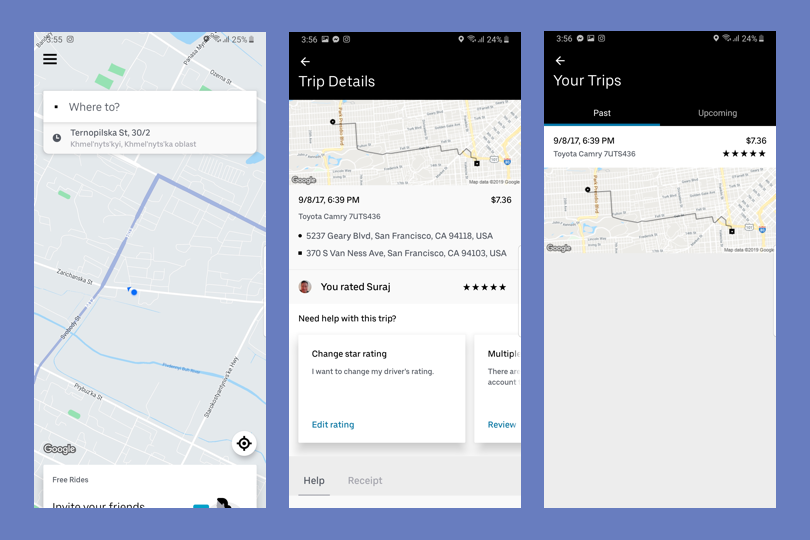 Netflix. A personal cinema in a smartphone which offers the users' flexibility of watching the films and shows they like wherever and whenever they want.
BloomThat. Just several taps on the mobile screen and a lovely gift for your beloved person is sent to show your appreciation and care.
TaskRabbit. It's a marketplace matching freelancers with the consumers, who need help in everyday tasks of various kinds. The users may order cleaning, handyman work, delivery, whatever and the "Taskers" fulfill the jobs they can.
Doctor On Demand. It's a telemedicine mobile app, that connects licensed medical specialists with people seeking medical help. The solution allows examination and treatment online through a face-to-face video connection. Integration with other mobile apps allows doctors to approach patients' temperature, blood pressure, and some other vitals and recommend treatment — including prescriptions, lab work, and notes for employees or schools.
All the startups above came out with a unique idea which was sustained, scaled, and became profitable within a definite period. To understand the key business components, let's study the on-demand business model a bit.
On-demand business model
To create a successful startup in the on-demand market you should:
Find a user pain. Efficiency is the basis of any business and if develop a solution to the customer's unique problem you get more than good chances for success.
Decide on the type of service — Instant or Scheduled. Instant services, like food delivery, presuppose a short waiting time on part of a client, while the scheduled ones serve some future point of time. With instant services, you should be ready to meet the growing demand, through competent capacity and supply, which is the next point to pay attention to.
Get a reliable staff and supplies. No matter whether you attract contracted or freelance workers, you should form a steady staffing and stable supply to be able to scale your business.
Strengthen the core. Technology is what keeps your business core secure and drives your success to a great extent. So choose the right way to connect to your potential customers - either a mobile app or web technology, or both.
How to Develop an On-demand App
To gain customer loyalty and success the developers should meet the interests and needs of the consumers.
Key features to integrate
Flexibility is the first key. The users should get what they want from your app and support is required day and night for better customer satisfaction.
Technology Integration should be seamless and so should be the whole customer journey on your highly intuitive platform.
Wise pricing strategy is important for the correct definition of the app's monetary value. It should be lower than the services offered and with the competitors' strategies in mind.
So to create services on demand app that engages, keep in mind the following features:
Registration/authorization,
Products or services search,
Live delivery tracking (time and geolocation),
Messaging and notification,
Payment calculation,
Payment methods integration,
Ranking,
Rapid helpdesk.
A bit of a process
The major peculiarity of on-demand services is the existence of 2 user roles: the person who orders a service and the contractor, who carries the task out. In most cases you should create an on-demand app for each role.
Stfalcon's usual practice is to use EasyAdmin Bandl for development. We then need only backend, while design and frontend are not necessary.
Technologies
For backend, we use Symfony and PHP, and if the web solution is needed we turn to Vue.js for the frontend.
When it comes to mobile app development, our experts decide, whether it should be a native solution, then they choose Kotlin for Android devices and Swift for iOS ones or a cross-platform one, then Flutter is used.
When our client wants to develop an on-demand app we advise professional native development since such digital solutions require third-party integrations, and native applications are better adjusted for the purpose.
Kubernetes — helps our team to speed up the development process and to make the app operation stable.
The on-demand services are attractive because they are mostly simple and cheap, but credibility should be sustained at the due level through proper checking of service providers' data and certificates and potential risks minimizing. The on-demand services market is already overflowing with developed Uber Eats or Uber-like applications for everything. You should find your own way to be unique and keep the balance: your users and service providers should both achieve their goals.
To catch the trend, start with some small undertaking, make careful preliminary research, create a prototype and release it on the market. Consider risks and find out the bottlenecks of the existing services and business on the whole, finally add some uniqueness and make your solution ingenious in some way.
How On-demand Apps Make Money
When making a decision to develop a custom on-demand solution, you should not only ask yourself how I will build my own on-demand app, but also how I will monetize it.
The most common way to monetize an on-demand app is to take commission for every order. There are plenty of applications, working with cash, however, the commission should be paid even from cash payments.
Another way of app monetization is subscriptions, but with on-demand software solutions it's not widely used.
Cost of On-demand App Development
As you know, the cost of each project is calculated individually according to its complexity, technologies, features, and much more. Speaking in general, the cost of app development for two platforms and an admin panel will start from 80 000 USD.
You can also consider to create an MVP and launch it into the market to evaluate the idea and the priorities for the further business development. Going this way you can start with 40 000 USD.
Our Experience
Being the leaders in the sphere of app development, we have created the following on demand apps for our ecommerce customers:
Vethem — a solution for booking a veterinarian appointment or online consultancy. The app allows video calling for online pet examinations. It is able to store the pet's health diary, with notes and photos, and create reminders about the scheduled vaccination or visits.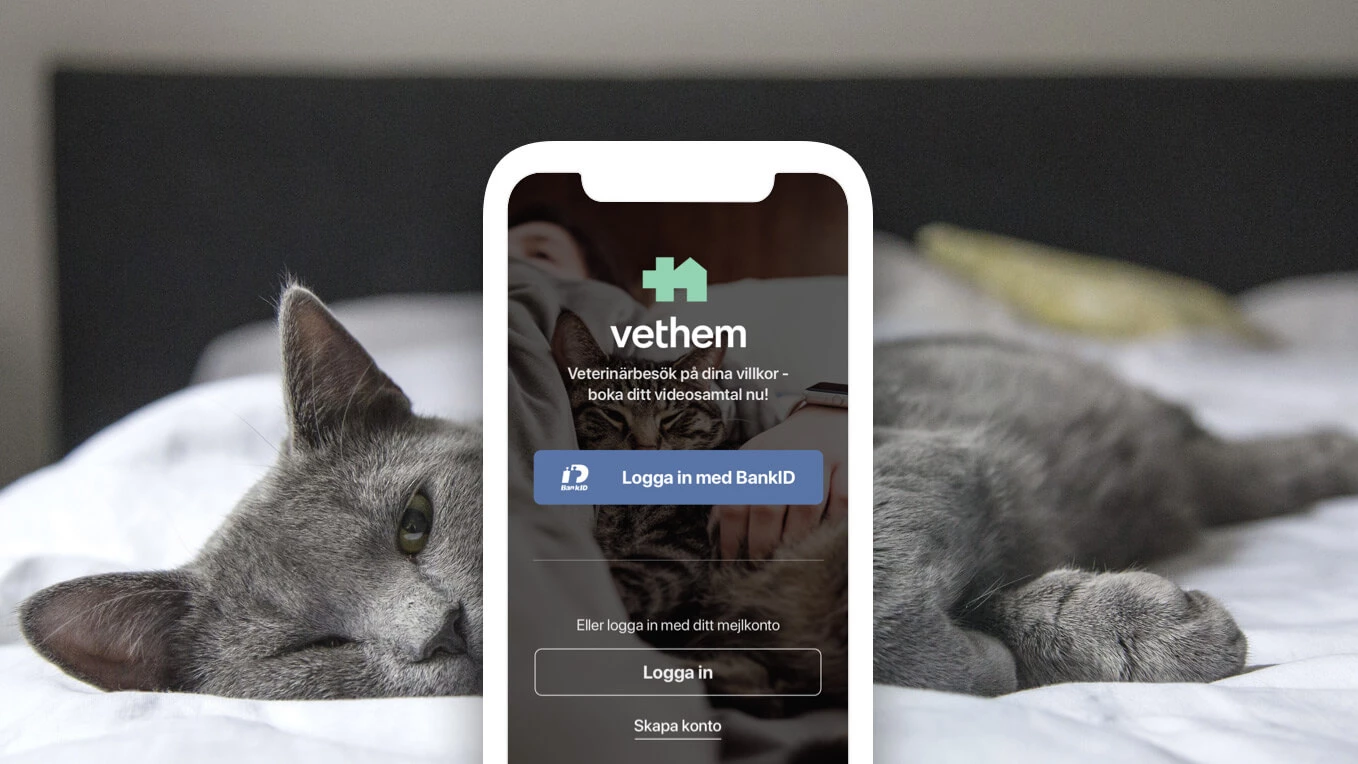 Case study: Vet appointment booking app
Stfalcon delivered a polished product that is highly rated on the App Store and Google Play. Users appreciate the app's intuitive interface and convenient functionalities.
Stroitel — Stfalcon's task was to develop an Android app for special-purpose equipment rent so that the users could look for the contractors for rent without registration, get notifications about new customers, submit requests for equipment rent, and place orders 24/7.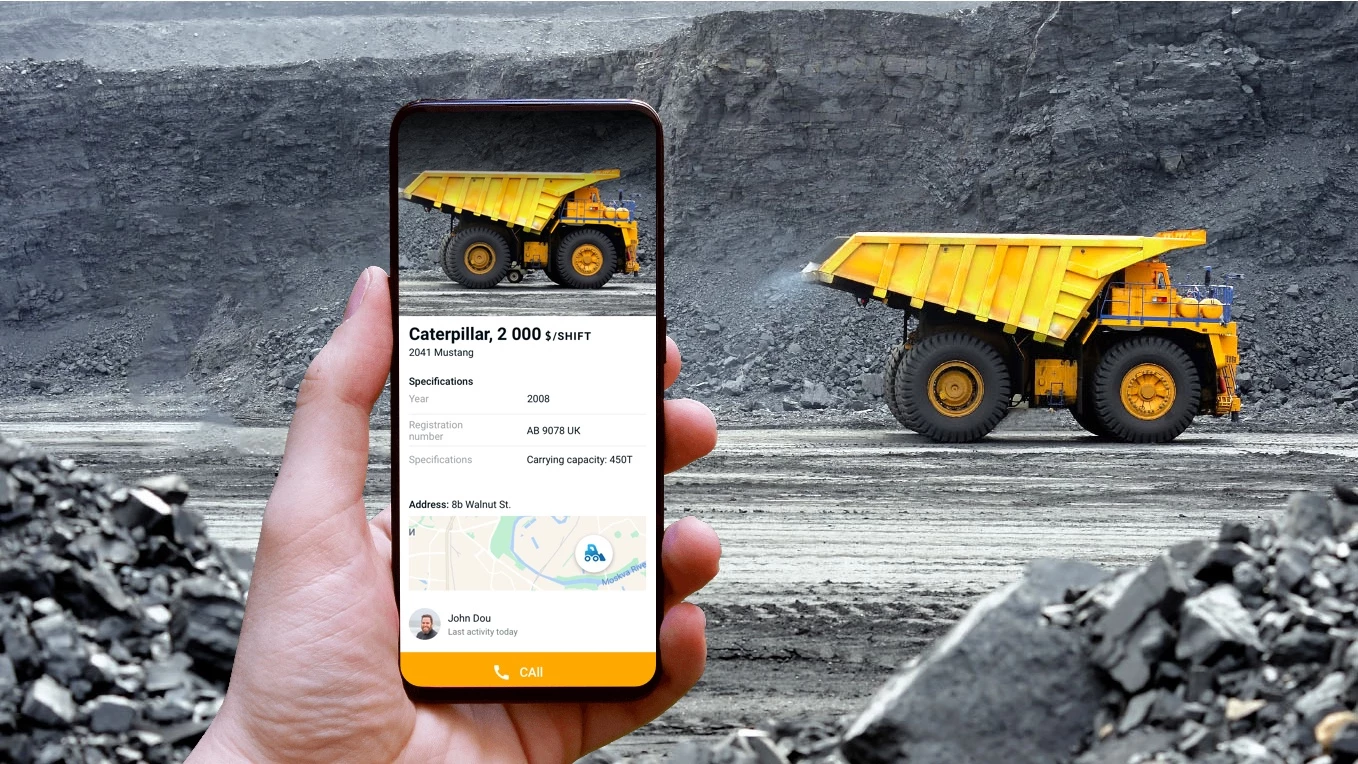 Case study: On-demand equipment rent app
We have also faced other Uber-like app development tasks, which can be found in Stfalcon's portfolio.
Conclusion
Every startupper, investor, or developer dreams to create a solution to win everything, but keep in mind that success rarely comes without a thorny path to go along. Before starting your way prepare to overcome difficulties and create a life-changing experience to your customers and the world. Contact us and let's discuss it together. Stfalcon is always at the arm's length to bring your ideas to life and start your custom on-demand app development.