How to monetize your mobile startup

Finding ways to earn money is a pressing issue for any mobile startup owner. Before investing in MVP development you should think about how are you going to monetize your app. Today we will talk about banner and native ads, paid apps and in-app purchases as main means of earning money with your mobile startup.
In-app advertising
Banner ads are pretty common and fairly easy to implement so it's the first thing that comes into mind. For showing banner ads within apps Google recommends using AdMob and Apple — iAd. Banner ads are usually placed in the upper or lower part of the screen but can also be used for transitioning stages, for example when a user is saving a file.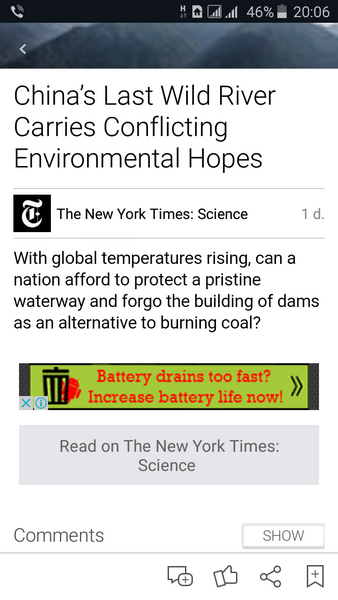 Mobile app advertising in the form of banners is often seen in free-to-play mobile games since:
F2P can't boast high user retention rates (66% of players ditch the game during 24 hours after the first launch) which means that developers have only so much time to make money.
Mobile games is one of the most popular types of apps (#1 in App Store by popularity) which means a huge amount of potential clicks on banners.
But if your app is oriented towards building a long-term relationships with users, it's better to avoid aggressive banner apps and look towards other monetization options for your mobile startup. And so the next stop would be native advertising monetization strategy.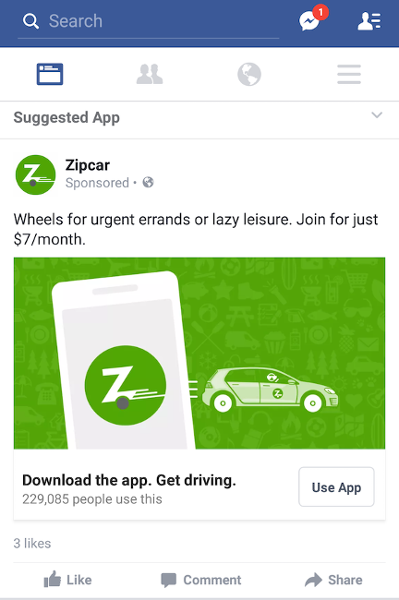 Famous services (Twitter, Facebook, Instagram) with a lot of users dictate mobile advertising trends and are successfully using native ads in their mobile apps. This kind of ads look just like content normally seen in the app. For example, for Instagram it is photos with sponsored content and Sponsored indicator. Since this kind of apps look naturally, people are more likely to interact with them. But isn't this monetization model for top players only? Hell, no. Native advertising is used to make money from apps:
Shazam — app helping to identify the name of the song by its melody. Shazam uses native ads and promoted content from singers.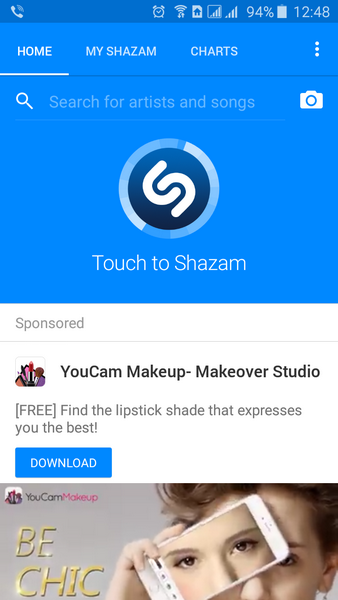 Wattpad is a community of readers and writers where anyone can publish their works. Thanks to popularity among users service was able to implement native ads:
Paid version of the app
App Annie reports that in 2015 the number of downloads from Google Play was 2 times bigger than from App Store. At the same time developers selling apps via App Store earned 75% more than those distributing their products via Google Play.
What does it mean? Basically, a paid app business model is more suitable for iOS developers than for Android ones. For example, Next Keyboard managed to become quite popular despite being a paid app: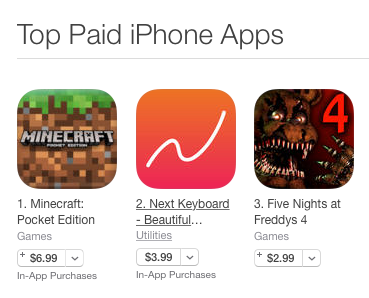 But you can offer Android users a trial version, just like Poweramp developers do it: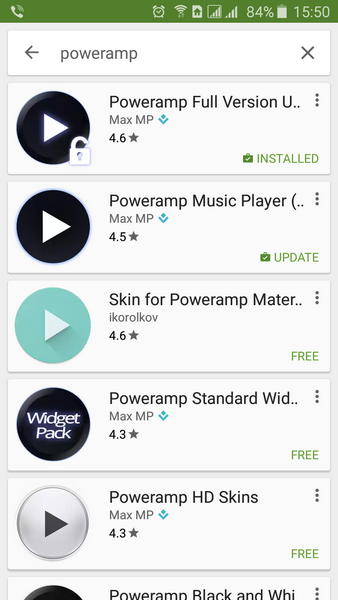 Startups with paid ads:
Workflow (automating actions on your cell phone)
Pocket Casts (player for podcasts)
Next Keyboard (improved mobile keyboard)
Dark Sky (a very accurate weather app that knows precisely when the rain or snow is going to start in your city)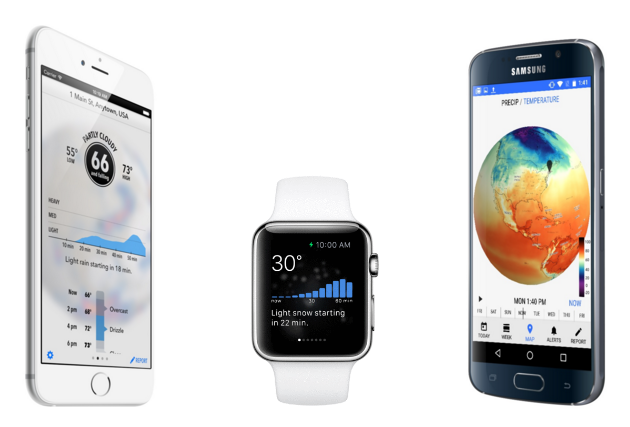 In-app purchases
How do free apps make money? In-app purchases (freemium) are the answer. They are great for startups that are focused on regular usage and need to become a habit (games, social networks, dating apps). Users tend to like freemium mobile app business model since:
Such apps can be downloaded for free and tried out
They have no ads per se
Sometimes users can get by without spending a penny on in-app purchase and use only basic functions
The last point is something you, as a startup owner, should think hard about. If free functions are too good, no one will spend money on in-app purchases so you've got to spend a fair amount of time balancing out free and paid functions of your freemium apps.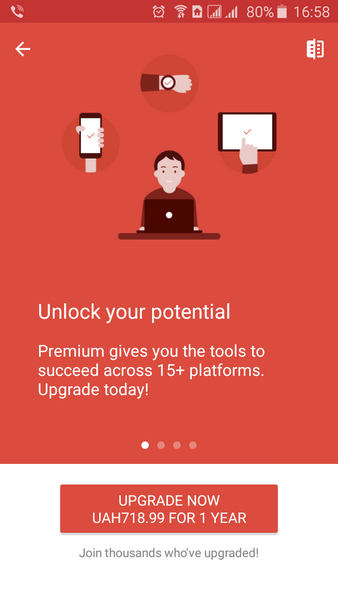 Startup owners offering freemium apps usually follow some variation of the following procedure:
Develop an app that looks and works so good that it's hard to believe it is actually free. But mind to include only basic functions that won't be enough for regular users.
Spent money on mobile marketing and attract users working with all kinds of available traction channels. For your apps to make money you need people who belong to your target audience and not simply a lot of random users.
Offer premium features with various pricing options: cheap, middle priced and relatively expensive. Here's an example for a subscription-based service: users can get premium for $0.99 if they need them for only 24 hours, pay $5.99 for a week of premium access or spend $25.99 to enjoy those features for a month. Seeing a clear advantage of paying for a longer period of time users tend to spend more to enjoy a discounted price.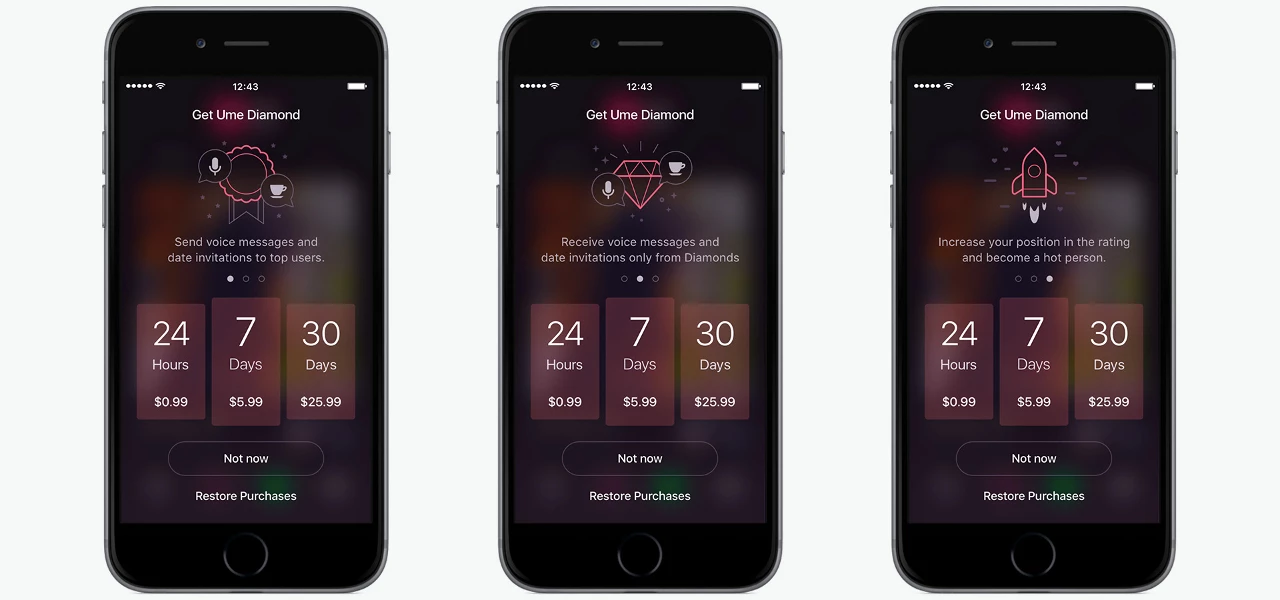 If in 2012 in-app purchases accounted for 11% of app developers income, in 2017, according to estimates, they will be responsible for 48.2% of money coming into developers' pockets.
Freemium model is used to make money with apps:
Slack, corporate messenger
Vessel, an app offering early access to videos of a selected group of youtubers
Tinder, a matchmaking app
Headspace, a meditation app
Envoy, service offering visitor registration for offices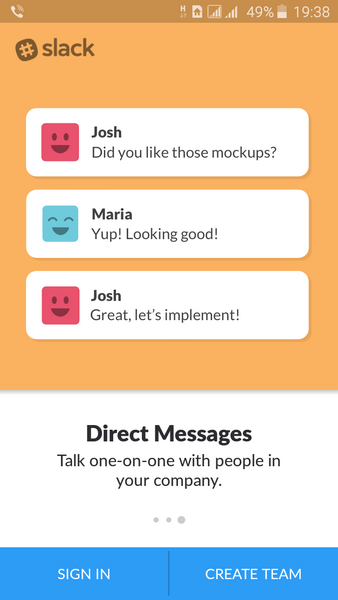 Above we have talked about making money on apps offering online services or products but if you need an Uber-like app, see our article about on-demand startups. Those kind of startups earn money by offering paid services offline and minimizing personnel expenditures (most of them hire contractors instead of regular employees). Apps themselves are free in their case.
Conclusions
How apps make money is changing over time: mobile banner ads used to be huge and now they are less common among the big players. Mobile startup owners should learn from Facebook and implement native advertising which is user-friendly and not subject to banner blindness.
By 2017 in-app purchases will account for a half of app developers' income and now it's time to think how you can use native advertising in your app. Since modern users are clearly ready to spend money on virtual goods in their favorite apps, what you need is a quality product to offer.
And we can help here — check out our portfolio: stfalcon.com develops MVPs for startups and mobile apps that satisfy the most demanding users.