The Top 7 Transportation Management Systems in 2024
No matter how large is your business and how long you are in the market, year by year, day by day you will ask yourself the same questions, every business owner does: how to improve efficiency, streamline supply operation, broaden market share, decrease costs, gain real-time supply chain visibility and provide maximum customer satisfaction.
A reliable and cost-effective Transport Management System is the key to the success of many successful shipping and not only companies.
We have written already about the TMS -transportation management system and risk management as well as about the Delivery Trends in Parcel Shipping to Keep in Mind for a TMS in2020. Today we'd like to provide a list of the top-rated ready-made TMS solutions.
It's not always possible to develop custom software solutions for a young business right away. In such a case you can try the products, which have gained popularity and a good reputation in this sphere already. Besides, adopting a ready-made TMS, you will be able to try various packages and figure out the features you'll need for your future custom solution development.
Let's come to the point!
The following 7 TMS solutions have proven to top the industry in the nearest years.
Oracle E-Business Suite
Being one of the three biggest software makers, Oracle offers the most extensive logistics software suite in the market. It meets the needs of the shippers as well as delivery service providers. It is able to facilitate all supply operations necessary in every medium. The system is a perfect stack of cloud solutions and platform services. They are characterized by extensive flexibility, security, and scalability.
Oracle Transportation Management offers its users enhanced operational planning through the advanced optimization engine which looks for the most appropriate logistics solutions automatically. Besides, it has a dashboard that offers proper visibility of transportation details and metrics and the possibility of efficient fleet handling. Efficient financial operations and the possibility to manage global supply chain requirements very well make this one of the top transportation management systems a perfect product for any company, eager to improve efficiency and focus on the big picture. However, the cost of the TMS is comparatively high.

MercuryGate
MercuryGate is one of the top transportation management systems, innovative, feature reach and fastest growing suite of TMS solutions. It allows automating the entire transportation life cycle through routes, rates, and end-to-end processes optimization. The product is extremely dynamic, with embedded business intelligence. It drives strategic decision making and enhances freight transportation performance.
The architecture of the package allows its simple integration with other systems, quick scaling up to fit more complex requirements, easy planning, optimization and accomplishing of stock movements. Besides, it allows high-level visibility into all transportation management tasks and helps swiftly match the carriers with the cargoes.
JDA (BlueYonder)
BlueYonder, known earlier as JDA, continues to offer a broad portfolio of software solutions to help companies manage the flow of goods from materials stage through finished products and into the hands of consumers. They provide industry-leading supply chain software that tackles the requirements of a present-day market. JDA TMS creates value through all transportation processes synchronization. It is able to deliver both the best cost control and the outstanding service as well as strategic differentiation.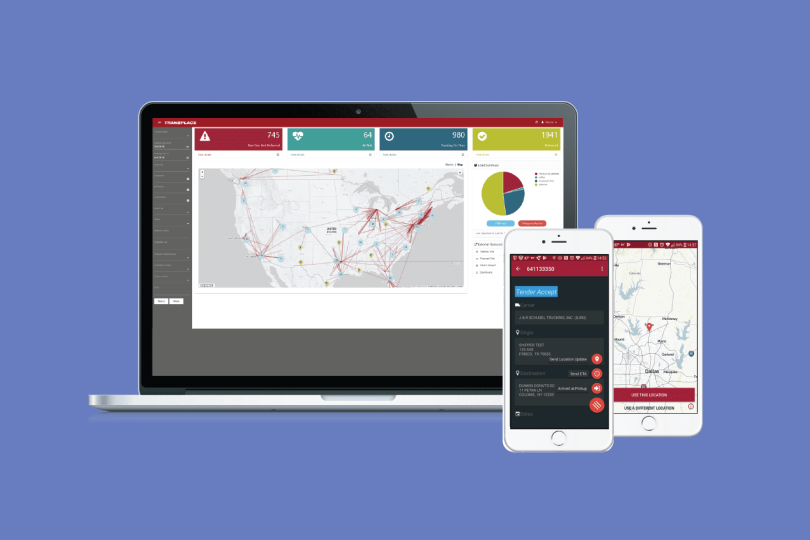 It's, in fact, an innovative cloud platform, which facilitates inventory optimization and bringing labor and customer service to quite new levels though extensive industry expertise and maximized use of assets. The solution can deliver a comprehensive evaluation of the opportunities available.
Kuebix TMS
Kuebix's solution is a modular cloud-based platform with a focus on supply chain optimization and distribution efficiency reached by visibility enhancement and analytics. Being a modular solution it works well both for simple and complex supply chains, being able to scale along with business growth. It's extremely simple to be implemented and integrated with various warehouse management and ERP systems. Being initially based on Salesforce platform Kuebix Transport Management System supports shipping via ground, water or air. These all in one combination in a single system allows the users to choose the most cost-effective method to ship and deliver goods.
BluJay Transportation Management
Launched 20+ years ago, the BluJay Transportation Management Platform has already become a leader of the shippers who manage their freights worldwide using all means of transport available. The orders can be created and consolidated in the portal directly, without the need to integrate one of the top transportation management systems with external sources. This cloud transportation management system provides its users with enhanced functionality, intelligence, and innovation. It saves means and time helping to serve clients better through improved efficiency and streamlined order processing.
Transplace
The Transplace Transportation Management System is a unique solution crafted by freight managers for freight managers. In fact, it is a SaaS product that facilitates fast performance through optimized routing and round-the-clock access to the system. The state-of-art usability is based on highly repetitive functions automation and predictive analytics. A graphical, dynamic, configurable dashboards of shipments and key performance indicators, with relevant web info, provide users with an overall view of their transportation network at any time encouraging proactive decision making.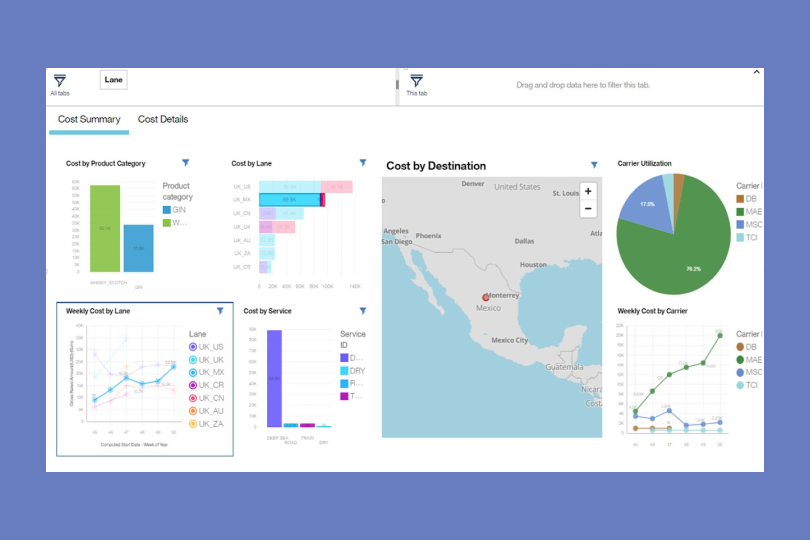 Descartes
Logistics Technology Platform from Descartes is a simple yet very elegant combination of a network, apps, content, and community. The network covering manifold transportation modes is combined with the cutting-edge modular, cloud-based logistics solutions.
The platform helps to manage business in real-time and in-motion and ensures its regulatory compliance. Besides, the modular nature of the apps and their interoperability allows to quickly deploy and integrate them into the existing set of solutions used.
Descartes's Logistics Technology Platform facilitates productivity and performance increase as well as time-to-value accelerating for businesses of all sizes.
Our Experience
SmartSeeds
This service seamlessly brings together various types of users simultaneously. On one side, we have grain owners and grain traders who share a common interest in efficiently transporting their cargo from the elevator, post-harvest, to a terminal or port, where it's then dispatched to its final destination. Notably, the transportation process for this cargo is characterized by substantial volume, often spanning thousands of tons, demanding a fleet of trucks readily available. Additionally, there's a strict time constraint as the cargo cannot be stored for extended periods and must be collected promptly.
Prior to the introduction of SmartSeeds, cargo owners lacking suitable vehicles had to grapple with this challenge, actively seeking carriers on their own. Furthermore, given the significant cargo volumes involved, it was often necessary to engage multiple carriers simultaneously to meet strict delivery deadlines.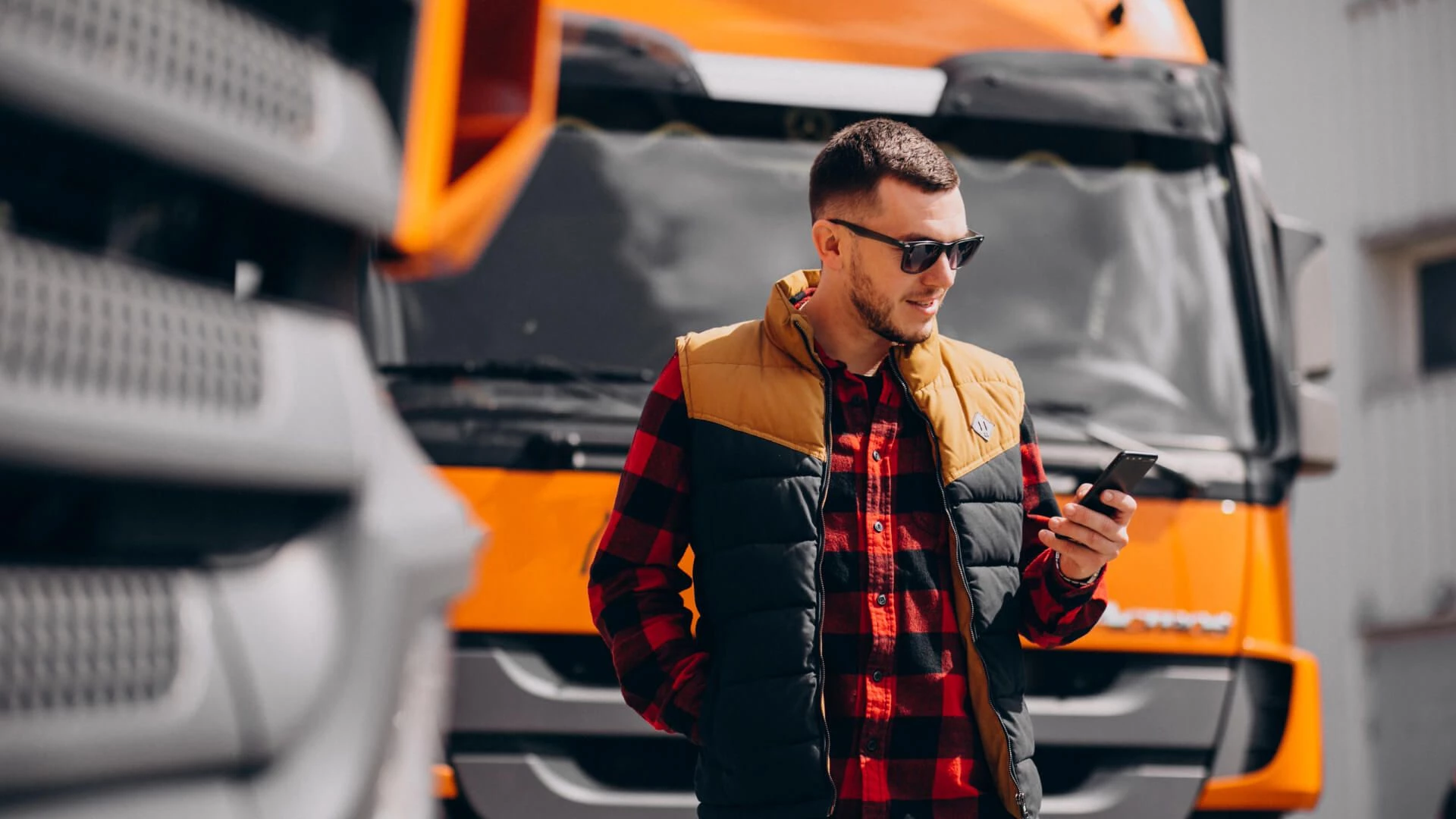 Read the full case study
MeinFernbus
MeinFernbus is a prominent provider of passenger coach transportation services in Germany. In 2015, MeinFernbus made headlines by announcing a merger with another company, solidifying its position as the leading player in Germany's passenger transportation market. Presently, the company operates across 20 European countries, offering an extensive network of 100,000 routes. While the company centrally manages brand consistency, network planning, pricing, marketing, sales, distribution, transportation operations, and customer service, its regional bus companies enhance efficiency by prioritizing high-quality standards and safety.
Over the course of three years, we collaborated closely with MeinFernbus's IT team, led by the CTO, to develop a web project and mobile applications for both Android and iOS platforms.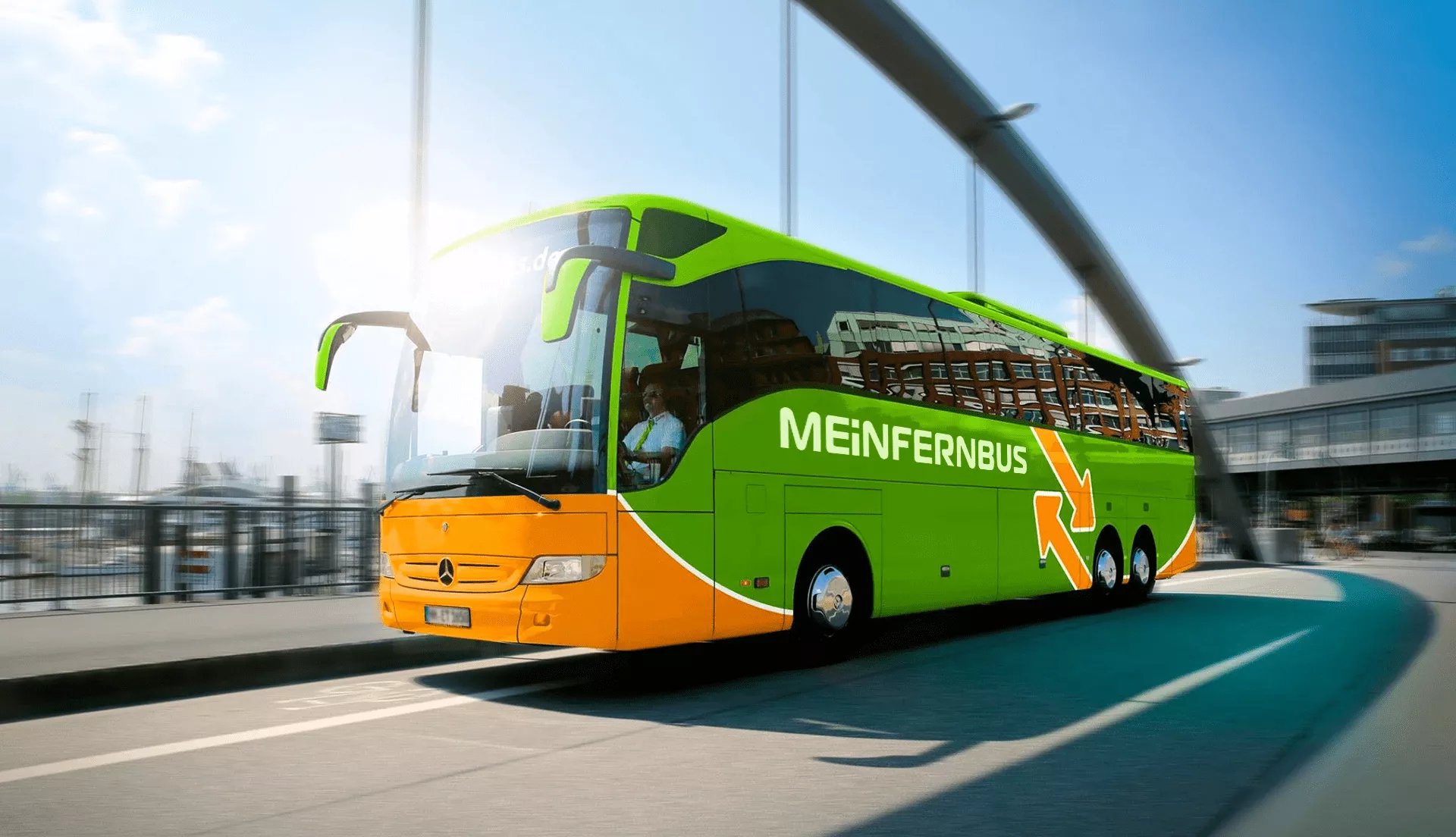 Read the full case study
Conclusion
Until you are ready to craft a custom TMS for your company and a better understanding of the features and functions needed for it, you have a choice of ready-made solutions. These top transportation management systems have been polished for years of operation in the market already.
Our dedicated team, in turn, is ready to provide you with expertise in all aspects of Transportation and Logistics Management software development and implementation to match the needs of your business, just contact us, complimentary consultation is available.